Custom Sweatpants Made With Ease
Design your own custom sweatpants to match with comfortable t-shirts or team jerseys. Create designs for men, women, and kids – perfect for any style, taste, and event.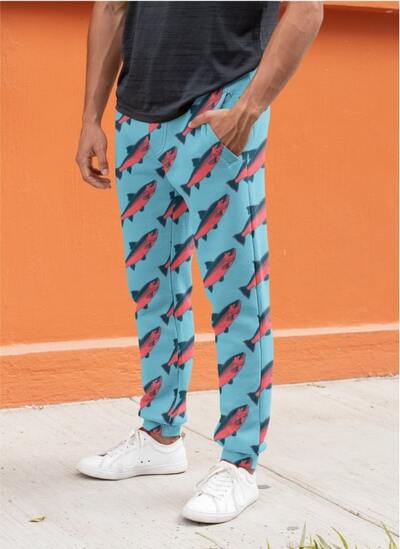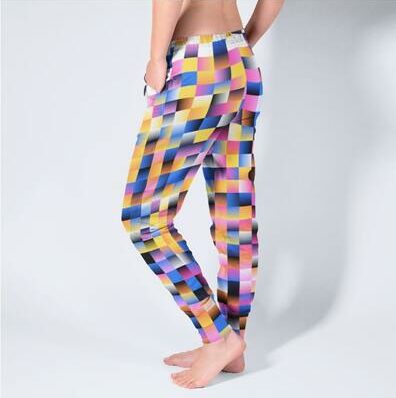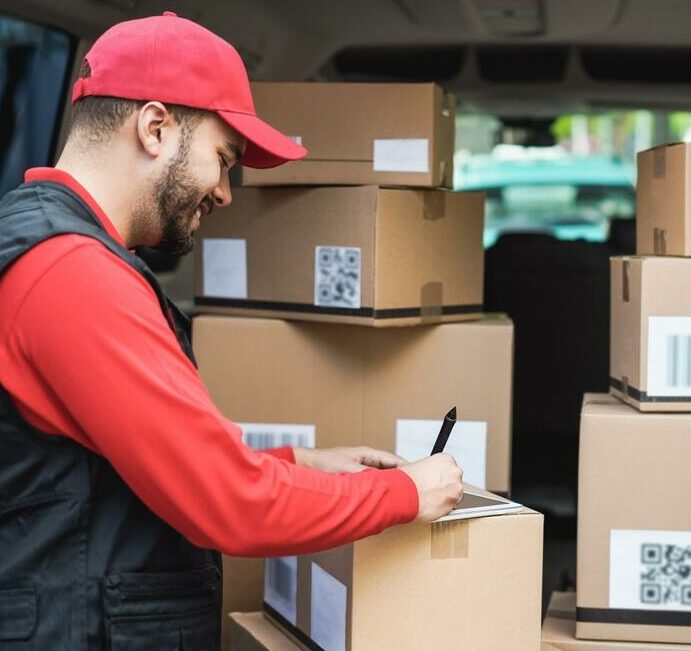 Custom Sweatpants With No Minimum Order
Start designing soft and comfy wear for yourself or to sell online without worrying about logistics and limitations.
With Print on Demand, order custom-printed sweatpants in any amount you want or need.
That's right. Design relaxed-fit pants and order just one pair, or slap a logo on them, creating unique sweats for an entire sports team. Our trusted Print Providers will print, package, and ship orders of all sizes.
Design Custom Sweatpants With Printify
Let's explore custom sweatpants available in the ever-evolving Printify Catalog. We have different fits, styles, materials, customizable areas, and color choices – perfect for every need and occasion.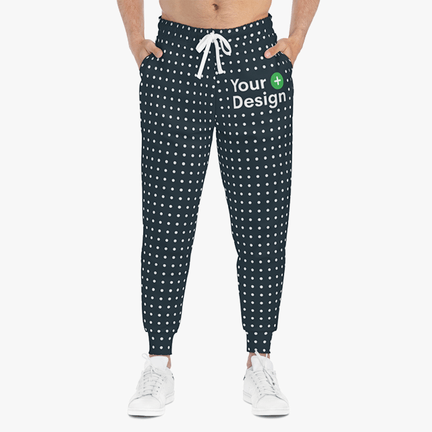 Customize the entire surface of these all-over-print (AOP) sweats for a one-of-a-kind look. Made with soft fabric, these custom sweatpants combine comfort with style. AOP ensures high-quality graphics and unique appeal – perfect for creative patterns and brighter tones.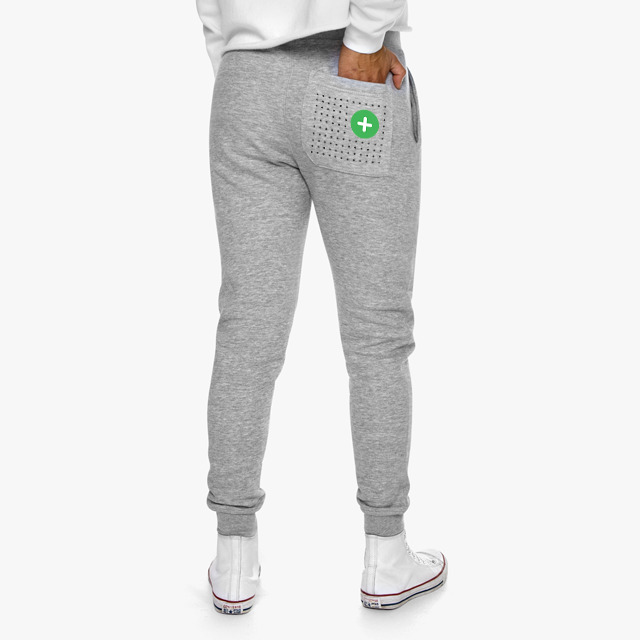 This is a great choice for sleek and versatile unisex gym, daily, or yoga pants. The cotton blend is very comfy, soft, and perfect for applying customized prints. From your own logo to abstract designs, create custom sweatpants and place an order today.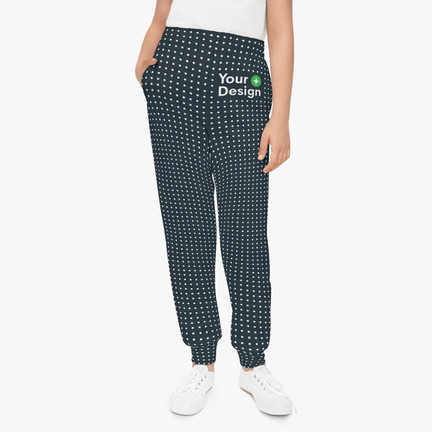 Design custom sweatpants for your younger shoppers as well. These AOP joggers are the perfect canvas for artwork that boys and girls will appreciate and proudly wear daily. From school to gym to the streets – these sweats match every style and event with their relaxed fit.
Design Custom Sweatpants in 3 Easy Steps
Life is simple with Printify. You can design your own sweatpants in minutes. All you have to do is sign up, choose your favorite pants, and apply your custom design.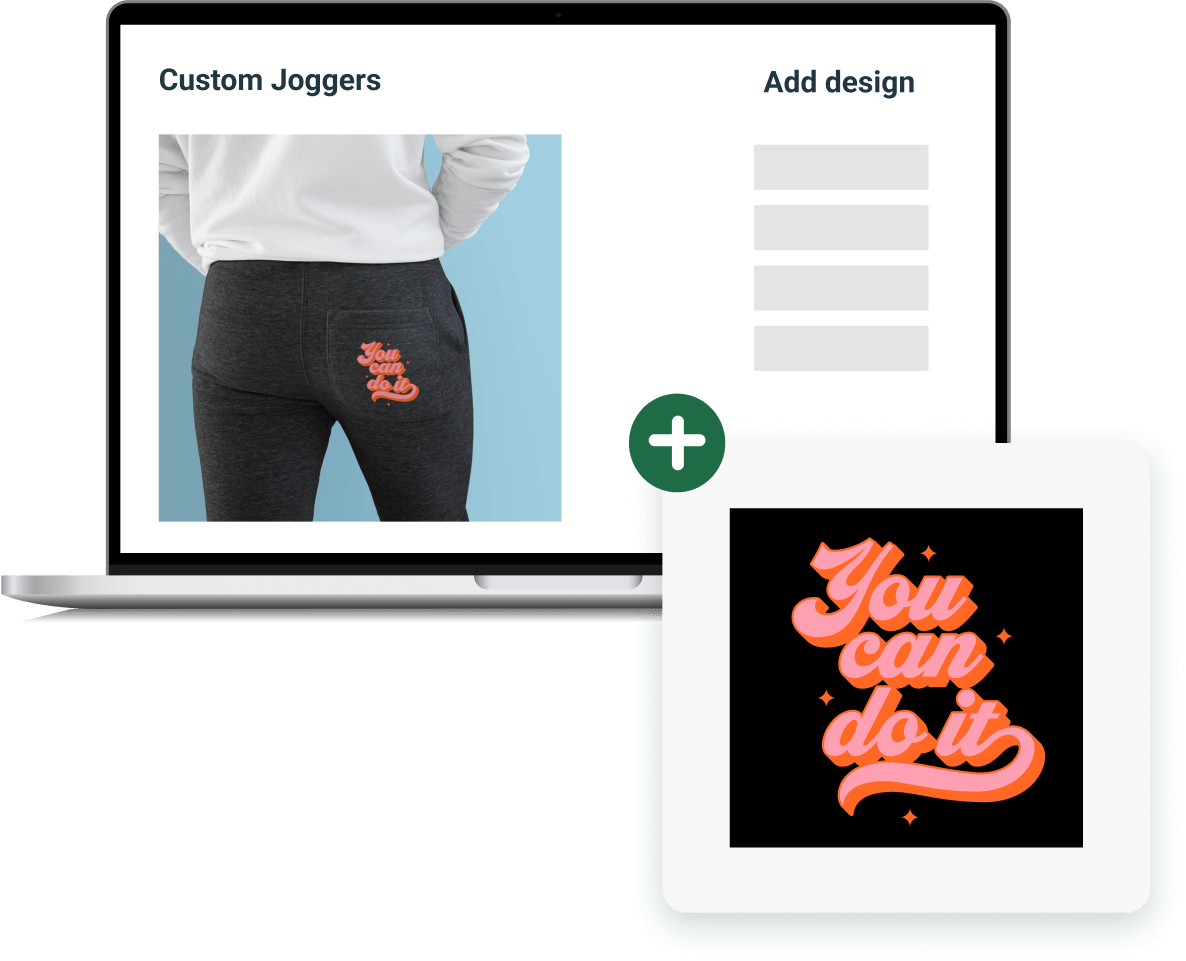 Register with your email address or log in using your Google account – and you're pretty much done. Fill in your information and start exploring our platform.
Browse our Catalog and find custom sweatpants under Men, Women, or Kids – Sportswear.  Choose the style, printing option, and the fit you like. Then, click Start designing.
Drag and drop your high-quality graphics, create patterns, add text, and play with the design elements until you create sweatpants to wear on any occasion.
Our free Mockup Generator is an easy-to-use tool that helps you master designs in every way possible. 
Not only does it suggest printing areas and file sizes for the best results possible, but it also has epic built-in features for your customizing extravaganza. These include:
Pattern creation tool.

Text Editor.

Emojis.

Multi-language support.

Directional scaling.

Free graphics library.
Our team is expanding this list as we speak, so stay tuned and don't miss an opportunity to style unique sweatpants in a few clicks.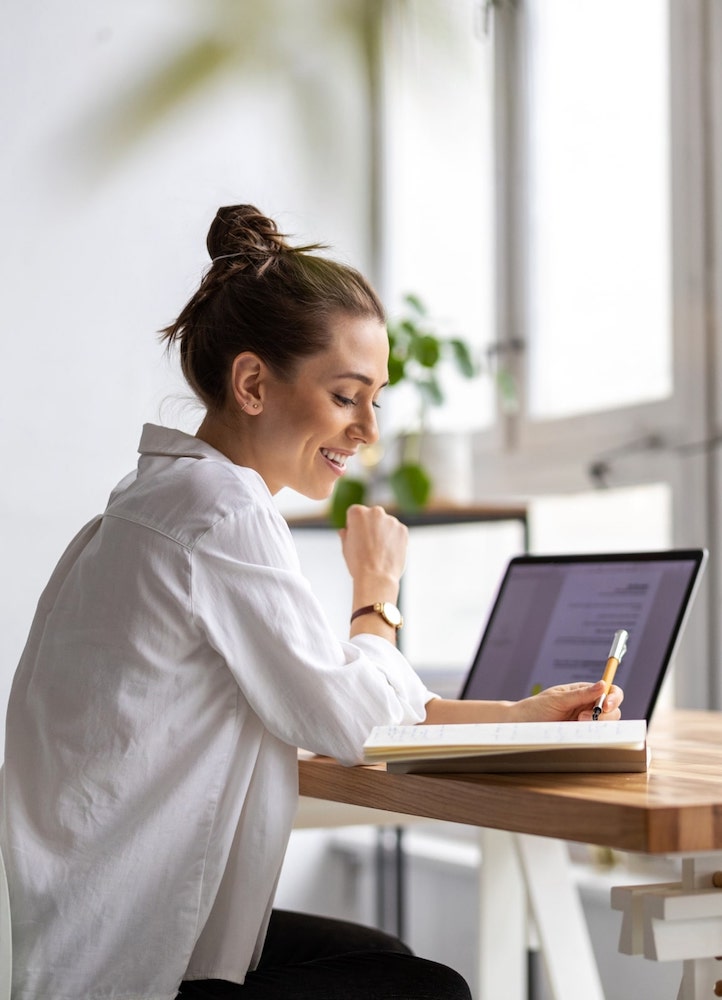 Join the 8 Million People That Trust Printify
Sweatpants, sweatshirts, phone cases, and even shoes – our merchants excel in everything. Read their stories and get inspired for your own POD journey.
I don't have to invest the money I can't lose into my business. With Printify, I only pay the fulfillment fees, and the rest is all profit.
I really appreciate working with Printify on my brand. Afro Unicorn was only supposed to be my design on a white shirt. It is so much more. Printify allows me the time to run the business and not work in the business.
Printify helped me start a completely hands-off revenue stream. When you spot a niche that you want to enter quickly, you don't have to worry about buying stock or equipment.
Printify Premium has helped my profit margins tremendously, and spending $20 a month has probably saved me over $200 a month.
Using Printify saved our struggling business of 6 years and gave us more time with our family.
I like Printify products because they tie in with our organisation's message.
I love the Printify Mockup Generator. It keeps everything consistent and allows me to keep my brand looking sharp and professional.
Ideas for Custom Sweatpants
Sweats are basically pajama pants we can wear outside.
They are equally soft, comfortable, and match our every mood.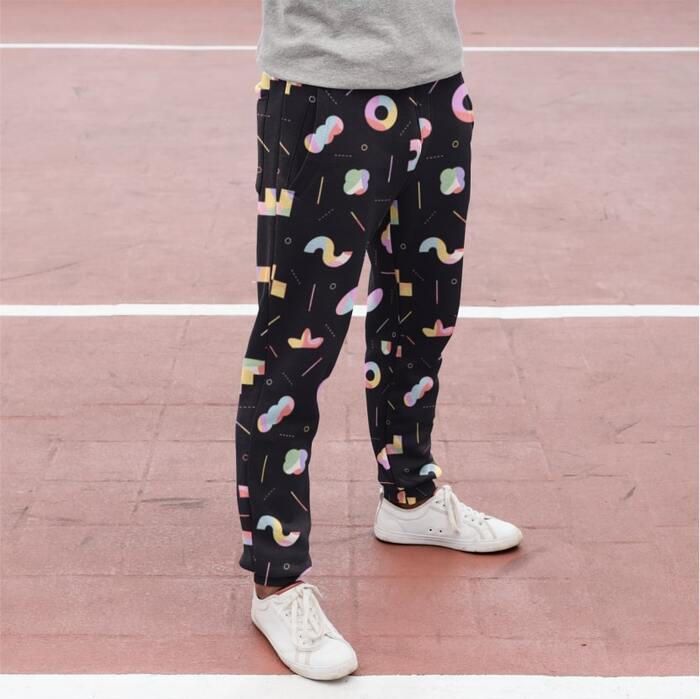 From plaid to leopard and everything in between, our pattern tool will help you create unique and abstract designs for every taste.
Take your team attire to a new level with custom logo designs. From a single logo on the back pocket to hundreds on repeat with an all-over print, create unique team sweatpants everyone will love.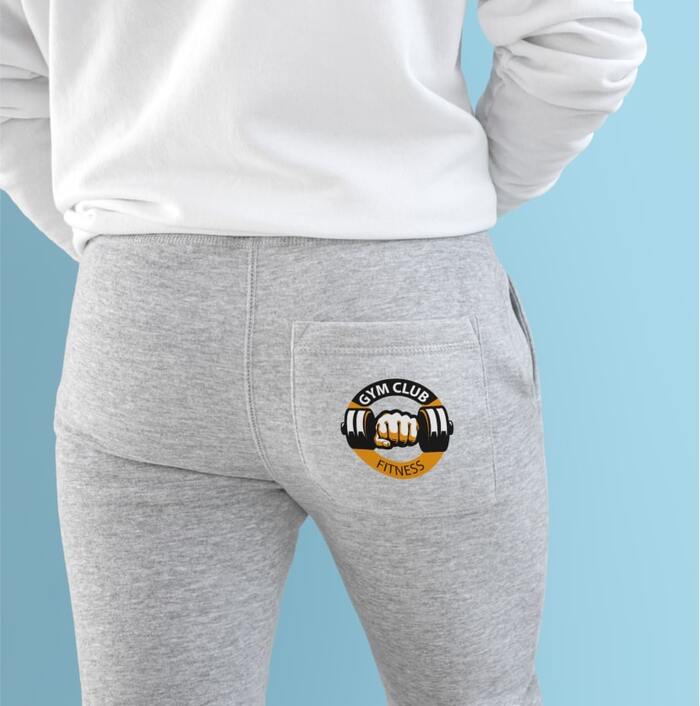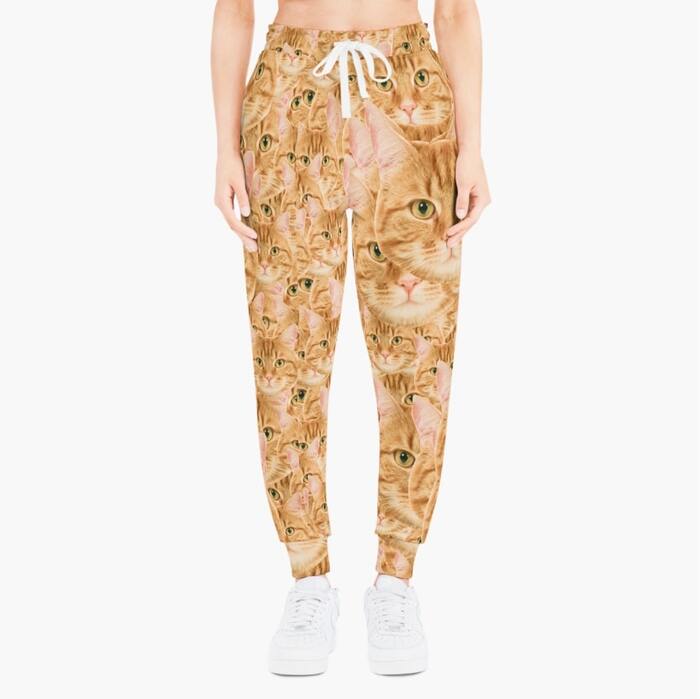 From randomized imagery to customer-sent photos, personalize sweatpants with a one-of-a-kind design. These will make great gifts for someone special, stylish team attire, or unique comfort wear for yourself.
Custom Sweatpants With Full Leg Design
The AOP technique allows you to create extraordinary sweatpants covered in your design from seam to seam. Customize the entire surface, one spot, or one leg for dramatic effect, and come up with a design nobody can resist.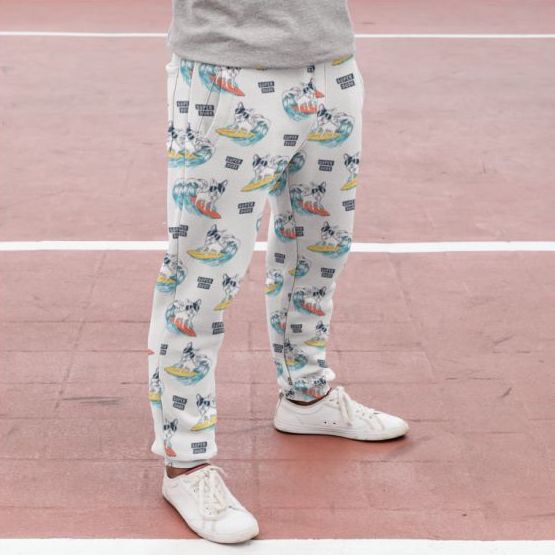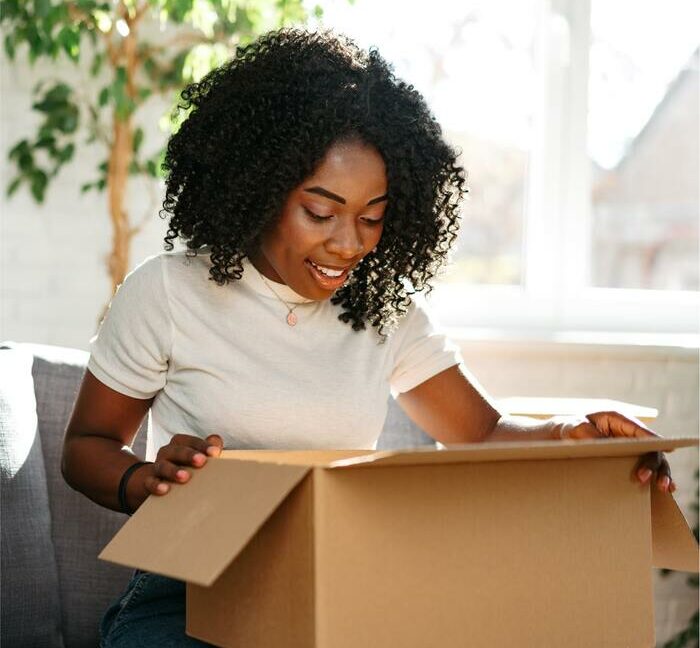 Custom Sweatpants With No Minimum Order
Need a couple of sweats for your family members? Sure. Need 20 pairs for your sports team? We've got you covered. Need 100 pairs for an event? No problem.
Our Print Providers handle any size orders with ease – printing, packaging, and shipping your custom sweats directly to you, your team, or your customers.
Why Sell Custom Sweatpants?
The entire athleisure and yoga industry is booming, with products like t-shirts, shorts, leggings, and sweatpants taking the lead.
That's a lot of athletic and comfort-loving people buying sweatpants and athleisure wear in different colors, sizes, and styles. 
Join this billion-dollar industry with your design ideas and Printify's easy customization process, and start selling POD sweats.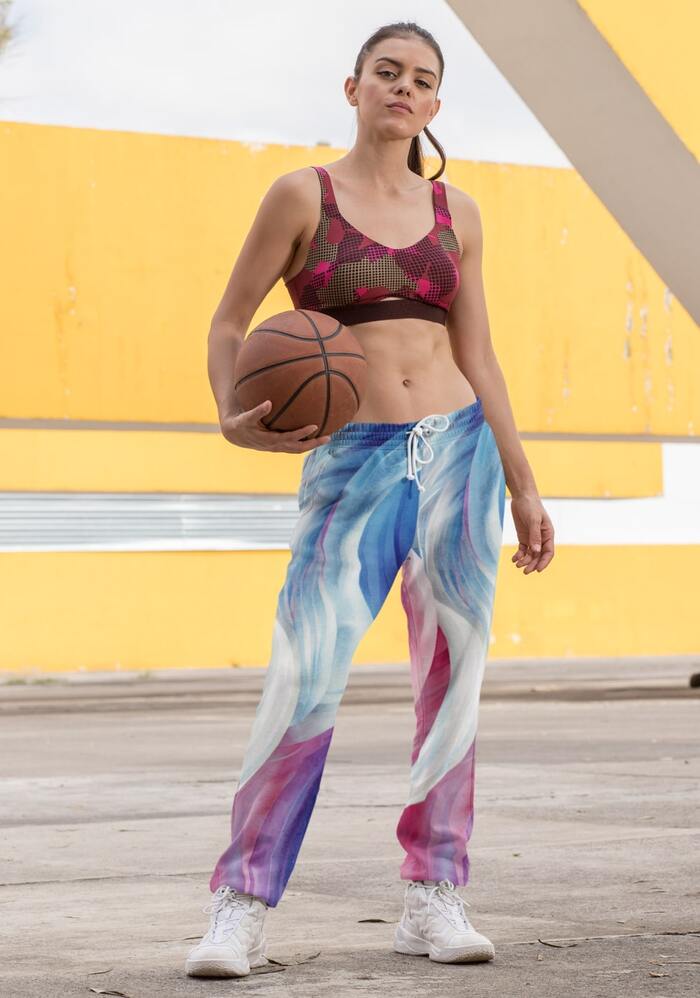 While many love Christmas t-shirts, interest can be fleeting. With that in mind, consider other products you can customize for yourself or add to your eCommerce store today.
Ready to Create Custom Products?