Women's Day Gift Ideas – 30 Unique Ways to Appreciate That Special Lady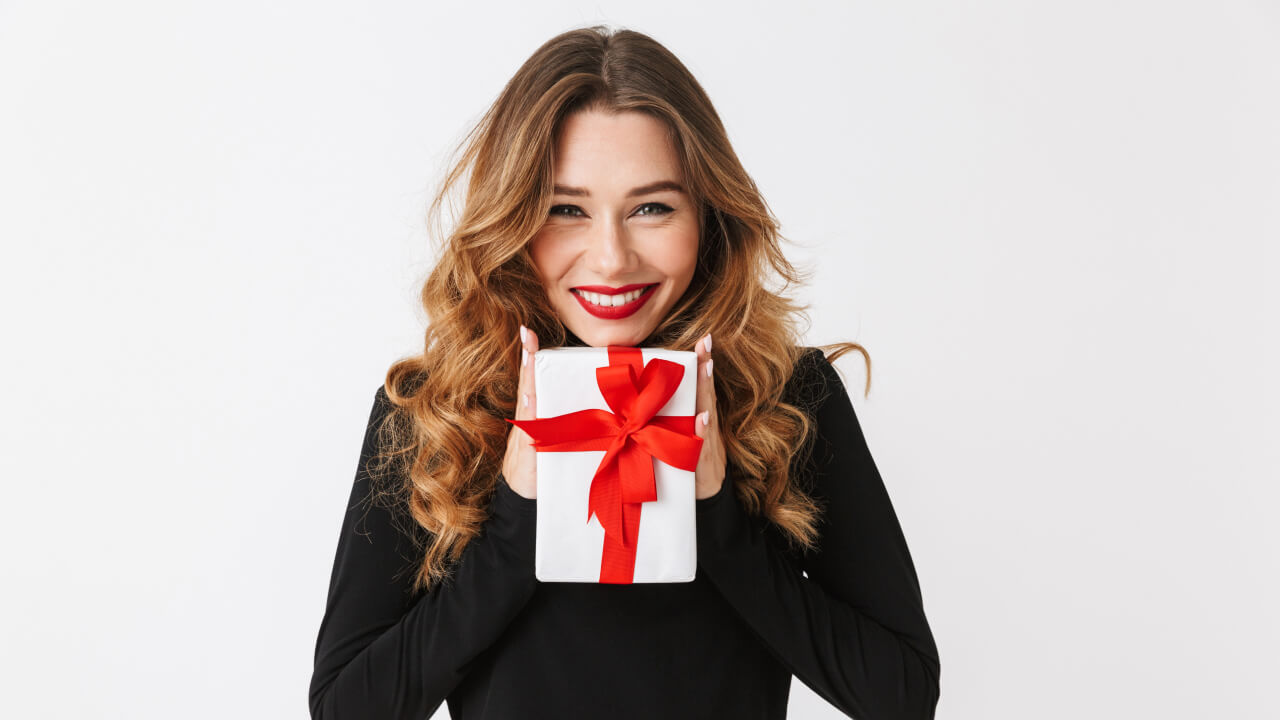 Celebrated in many countries worldwide, International Women's Day brings awareness to women's achievements as a testament to the struggle for equality and social respect. It's a day for expressing appreciation to all the female figures in our lives.
Mother, daughter, sister, friend, aunt, girlfriend, wife, female employee, or coworker – they all deserve gratitude. And if you're low on inspiration for a unique surprise this year, we've prepared a list of Women's Day gift ideas that will come in handy. 
From gorgeous items to unforgettable experiences and different ways to express appreciation and love – we'll list them all. So, without further ado, let's look at 30 unique gifts for International Women's Day.
TOP 20 International Women's Day Gift Ideas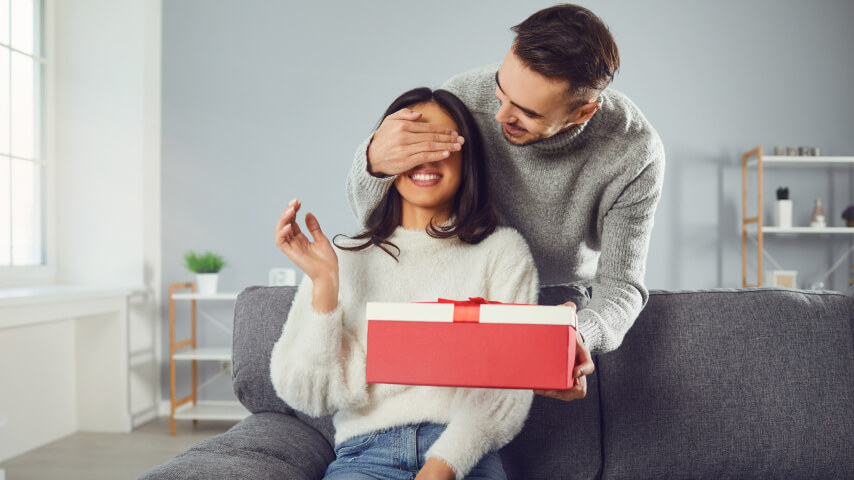 1. Flowers & a Personalized Greeting Card
Let's start our list with the classics. Fresh flowers and a heartfelt card will make every woman smile on their day. These items make the ideal gift, as they're simple, beautiful, and come from the heart. Treat your ladies with a colorful bouquet and a message that will mean the world to them.
2. Jewelry & Jewelry Boxes
While diamonds might not be all girls' best friends, jewelry is the perfect gift for women who like to accessorize. A nice piece of jewelry will make every mom, wife, or girlfriend feel special and appreciated. And if your woman already has all the knick-knacks she needs, she might enjoy a personalized jewelry box to store them in.
If chocolates and flowers aren't your thing, there are plenty of other Women's Day gift options, like perfume. Who doesn't like to smell nice? And that's not the only reason perfumes are popular among humankind. From boosting morale to putting you in a good mood. Celebrate Women's Day by gifting confidence in 2023. 
Wellness is important for both men and women. And with there being a cream, serum, or oil for close to every part of our body, skincare products are a great way to surprise a loved one with something nice and practical. This International Women's Day, search the stores for something well-scented and good for your skin.
5. Kitchenware & Accessories
Customized kitchenware and accessories can result in stunning gift ideas for great chefs, home cooks, or women who cherish their kitchen space. Personalize kitchen towels, cutting boards, aprons, oven mitts, and even serving trays with unique elements, photos, and messages. Gifts like these will bring joy to the whole family.
Women's Day gift options can be simple and sweet. Stuffed animals go well with cakes and flowers for your love bug. And those bedside critters are appreciated by women of all ages. Express love and appreciation to your sister, mom, or significant other with a personalized bunny, teddy bear, and other cute animals.
In today's digital world, phone accessories can be some of the best gifts for International Women's Day. For all the ladies on the go, a customized wireless charger will be the ideal companion to throw in the bag. While a personalized phone case can express love and appreciation, reminding them of their loved ones.
If you're looking for a unique Women's Day gift, pick something that expresses your affection and is practical at the same time. Personalized gifts show more thought and make gift-giving extra special. Customize bathroom towels, bath mats, and even shower curtains for a unique gift with a long lifespan.
Surround that special woman in your life with mesmerizing scents that soothe both body and mind in the wakeful evenings of early March. Candles are just the right gift for someone who enjoys a cozy setting after a long day of hard work. And, being generic and versatile, candles will be the best gifts for everyone – mom, significant other, best friend, or colleague.
10. Canvas Print or a Poster
Boost your gifting game this year and upgrade a casual photo frame to a canvas print or poster. International Women's Day is about acknowledging women and their selfless love and dedication. While a photo frame is an okay gift, a canvas print takes it to the next level. Show your woman how much she means to you by expanding the image of your appreciation.
11. Makeup Products & Cosmetic Bags
Makeup products and related knick-knacks are great for Women's Day gift ideas if your ladies love to go out in bright colors and accessorize. Grab the latest eye shadow palette or lipstick collection for your woman. Or a convenient makeup organizer if she has plenty of makeup lying around. A cosmetics bag will be much appreciated by those who carry their goods while out and about.
12. Custom-Printed T-Shirts & Hoodies
We can't list Women's Day gift ideas without mentioning apparel. And with the option to customize the design for different life events and celebrations, t-shirts and hoodies are perfect Women's Day present options. Versatile, stylish, and practical.
A nice shoulder bag with a leather strap and many convenient compartments will be the ideal gift for a woman who likes to keep her things organized. Or an eco-friendly tote bag with a custom design that will add flair to her daily travels. And if she has plenty of bags already, you can always go with a stylish wallet as the ideal gift.
Women's Day gift ideas can also be fun and exciting for your special woman. Celebrate this year with games and puzzles for those cozy March afternoons. Customize card decks and personalize puzzles with memories and messages that will add meaning to a casual game night with friends and family.
15. Sportswear & Accessories
Sportswear and related items will be the perfect gift for women who like to be active. This can be a Woman's Day gift for a sister, girlfriend, or wife who enjoys yoga, hiking, and hitting the gym. From cozy leggings to gym mats and custom water bottles. Help your women stay comfortable, motivated, and hydrated uniquely with personalized equipment.
If your woman prefers the comfort of her home, we have some cozy items to offer you as International Women's Day gift ideas. This can be anything – from a soft blanket and pillow to custom socks and even pajama pants to keep her comfy during movie nights. Cozy items are great 8 March gift ideas, as they provide comfort and practicality.
If personal items, makeup, and perfumes aren't to her taste, you can always gift something for her home. International Women's Day is your chance to spruce up her personal space with unique items and custom designs. From simple things like decorative pillows and coasters to extreme but fun items like custom bean bag chairs, lamp shades, and even tapestries. Get creative!
If you're not sure what Women's Day present to get for your girl, gift cards are a safe bet. Especially for women who don't give clear hints on what they would like or want as a gift. Buy a gift card from her favorite store or place and let her choose the perfect items or services as her Women's Day gift.
19. Wine Sets & Accessories
This will be a great Women's Day gift for all the wine enthusiasts. From a custom bottle opener and coasters to a cool collection, personalized wine tumbler, or a monthly subscription. Gift the chance to enjoy a rich bouquet with custom accessories for the perfect night in.
If your special lady doesn't like material things, gift her an amazing experience instead. This will be a great way to spend some alone time or quality time together and create memories for life. An experience can be close to everything. A spa day, wine tasting, date night, small trip, and more. Make this Women's Day a memorable one.
Top 10 International Women's Day Gifts for Employees
To honor all the female figures this International Women's Day, we've prepared a list of gift ideas for female employees. As an employer, you want your workers to feel supported and appreciated. This is your chance to make women at work feel extra special.
Keep her meetings and daily plans well organized while putting a smile on her face every day with a customized desk calendar. A great gift for an employee, reminding that the workplace and you – the employer – remember, care, and appreciate women at work and all they do.
Now all the women at work can take professional and personal notes in a cute customized notebook. These will be great gifts for employees, combining promotional features with practicality. Pair it with a nice pen or set of markers and delight your female employees this Women's Day with a nice surprise.
3. Custom-Printed Coffee Mug
This is the perfect Women's Day gift for employees. Everyone enjoys a nice beverage throughout the day, whether in the office or working from home. Mugs are versatile and evergreen, being the ideal Women's Day gifts. Delight all the women at the office with custom mugs so they can enjoy their morning cup with a smile.
A fully customized desk mat will be appreciated by employees who spend most of their time at their computer desks. If you want to show care and appreciation on Women's Day, put some thought into it. Gift all the women at work a desk mat with more than just a logo. Put inspiring messages or meaningful designs to show they're a valuable part of the company.
5. Custom-Printed Water Bottle
Help your lovely office ladies stay hydrated throughout the day while promoting a sense of belonging at the same time. Custom water bottles are great Women's Day gift ideas. Their versatile use and practicality, paired with personalized designs, will ensure gratitude and set a fun mood at work among women and other colleagues.
Laptop sleeves are great gifts for women who carry their work with them. A company-gifted laptop bag will ensure the safekeeping of a work or personal computer and serve as a free promotion for the people around. Put a company logo on it combined with a meaningful message, and you've got a one-of-a-kind Women's Day gift for your female workers.
Bookmarks are great gifts for both personal and business use. From keeping track of your documents and notes to following the latest book adventure. Bookmarks are cute and practical Women's Day gift options. Customize them with creative designs to carry around chapter to chapter.
Bedazzle the desks of your female workers with epic business card holders. Those can serve as great promotional items for the entire company while adding a bit of personality to their workspace. Throw on a company logo, slogan, or unique design, and make the card holder a real centerpiece for clients to behold.
Speaking of trendy and practical gifts, how about something really unique for your female workers? A wireless charger might seem impersonal initially, but it will be a useful and well-appreciated gift among employees, keeping their phones charged while out and about.
Let's end our list of Women's Day gift ideas with something unusual but convenient in everyday life. Custom AirPods case. Of course, this comes in handy only for female workers with AirPods. However, it's a hip Women's Day gift to consider, pairing it with some promotional or inspirational designs.
Why Sell Custom Women's Day Gifts Online?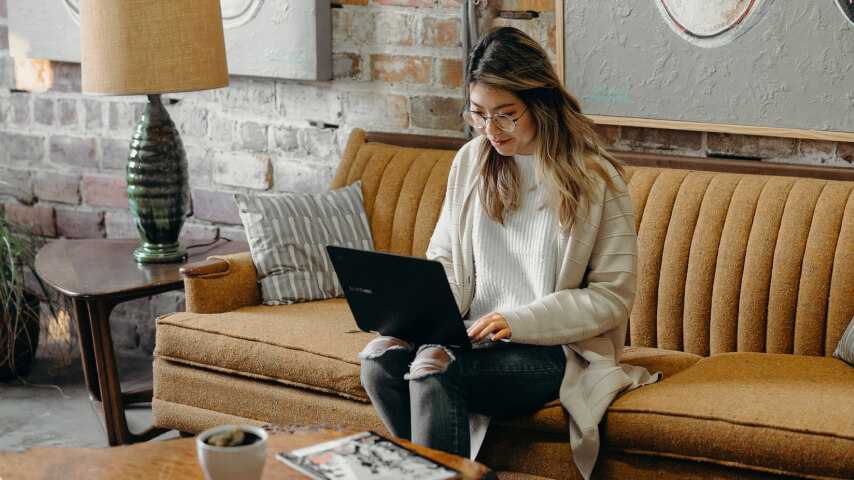 First and foremost, men and women celebrate International Women's Day globally to show respect and appreciation for their contributions to society. With such a great cause, selling custom gifts can be your way of generating profits and showing support as a brand.
Offer customers and businesses useful, trendy, and heartfelt items for Women's Day, and become the go-to seller for those who want to make their mom, sister, girlfriend, aunt, colleague, or any female figure feel special on their day.
If you want to participate in International Women's Day by promoting unique gift options on your online store, Printify will be your partner in print. Our print-on-demand platform provides benefits and features to make your eCommerce journey easy and profitable.
Printify is free to use. Sign up, create custom products, and list them online without upfront costs, investments, and inventory. Pay for each fulfillment after a customer has paid for their order.
The Printify platform is easy-to-use and manage. Gain full transparency over all processes. No hidden transactions, payments, or actions. Manage everything under My Account.
Printify's ever-growing product Catalog currently holds more than 800 unique products ready for your custom designs. Categories go from eco-friendly products to apparel, home decor, pet supplies, games, accessories, and more.
Our free and beginner-friendly Mockup Generator will help you create epic designs in minutes. Upload images with size suggestions on the side. Add text directly to the product. Create patterns with the pattern tool and do a lot more.
Printify has partnered with Print Providers in the US, Europe, Canada, Australia, China, and the UK. Ensuring fast, wallet-friendly global shipping to wherever your customers are.
Customer Support – Printify's pride and joy. Our Support team is at your disposal 24/7. Contact them through email or live chat and receive fast solutions, guidance, help, and support on all eCommerce topics.
Celebrate International Women's Day by showing appreciation to all the lovely ladies. Customize any of the above-listed gift ideas for yourself or your online store, and treasure all women who make your life better. 
Even the smallest gesture can bring a world of difference for people everywhere. From simple flowers and greeting cards to custom products for themselves, their homes, and workplaces. No matter the gift, it's the thought that counts. Appreciate women on their day.
Happy International Women's Day from Printify!
Share the article
Topics