Print custom stuffed animals to sell online and generate smiles and sales – from bears and elephants to the cutest bunnies. Personalize their tiny t-shirts for the most adorable shopping experience.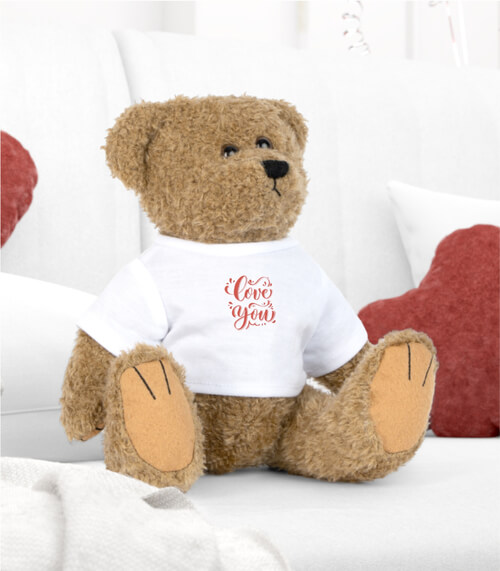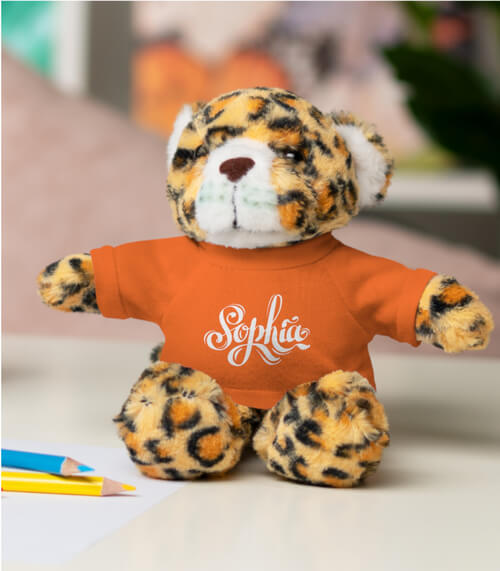 Choose Your Personalized Stuffed Animals
A custom stuffed animal is a wonderful addition to an online store. As there is no minimum order, you can print a single plush toy with custom artwork or design a line of plush animals to sell online and create a truly huggable world.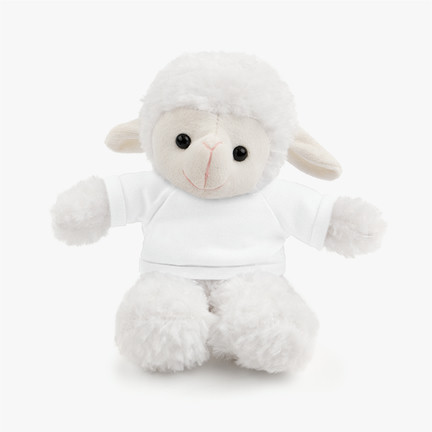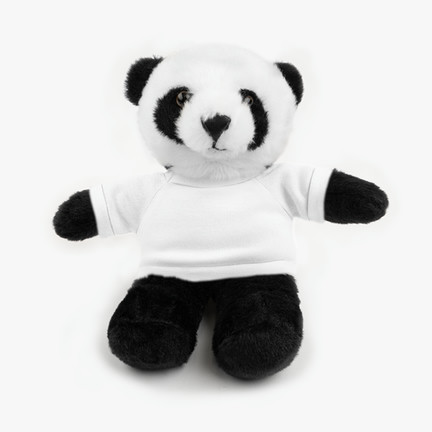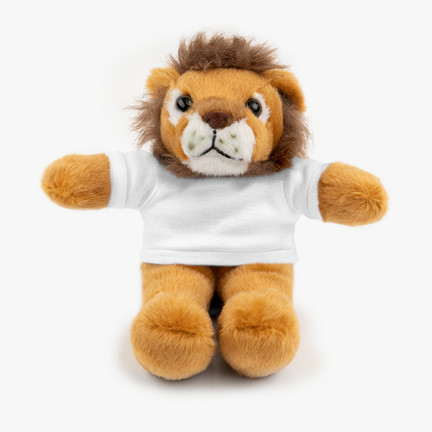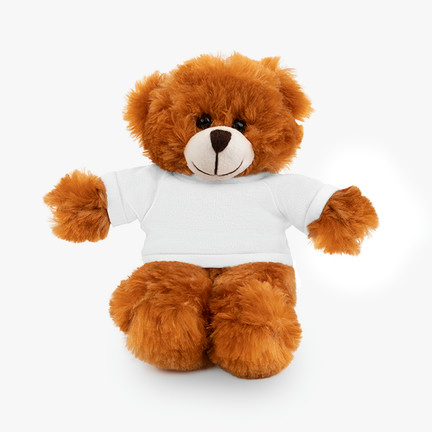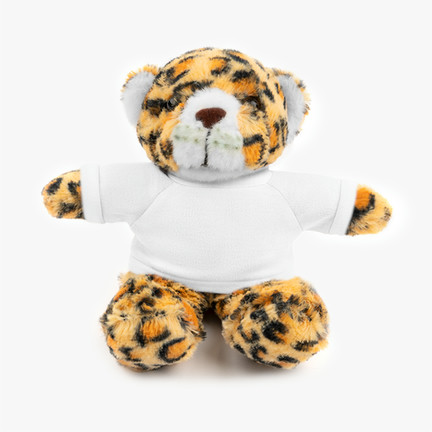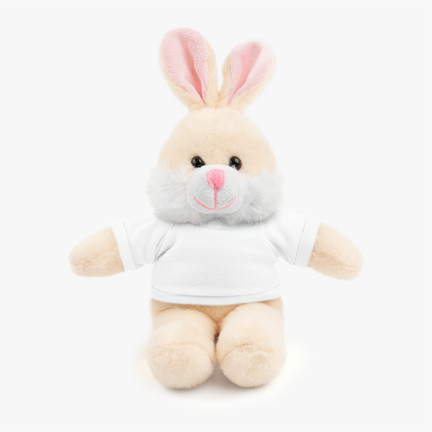 From USD 16.79 · From USD 12.93 with Printify Premium
Six different custom stuffed animals will bring joy on Mother's day when adorned with children's drawings as a sweet keepsake or on any other special occasion for kids and grownups.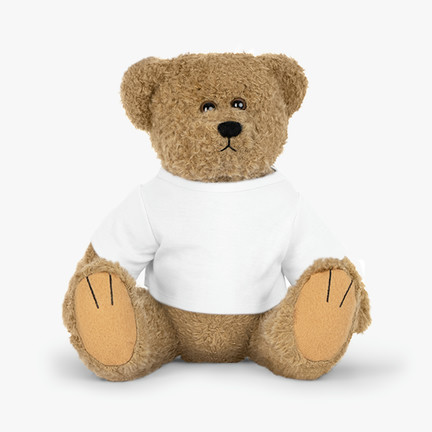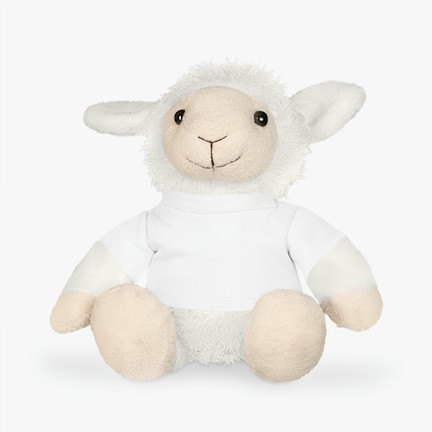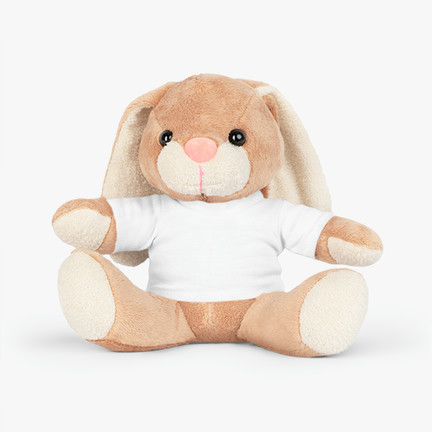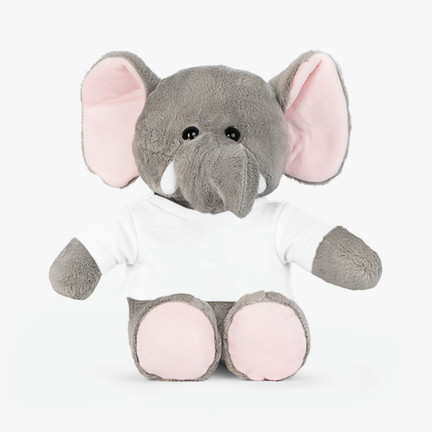 From USD 12.39 · From USD 9.54 with Printify Premium
The cutest teddy bear and his three friends you'll ever see, especially when the little shirts of these custom plush toys are decorated with your designs.
Custom Plushies for Any Taste
Custom plush toys make an awesome gift for any occasion and age. Equally loved by toddlers, kids, and adults – one can never miss with an adorable plush toy. Use personalized stuffed animals as cute promotional products to market your brand.
Are you a proud owner of a business? Among other custom branded products like photo pillows and apparel, add an adorable plush toy with your logo to your store. It will be loved by kids, adults, and even pets to lovingly chew on.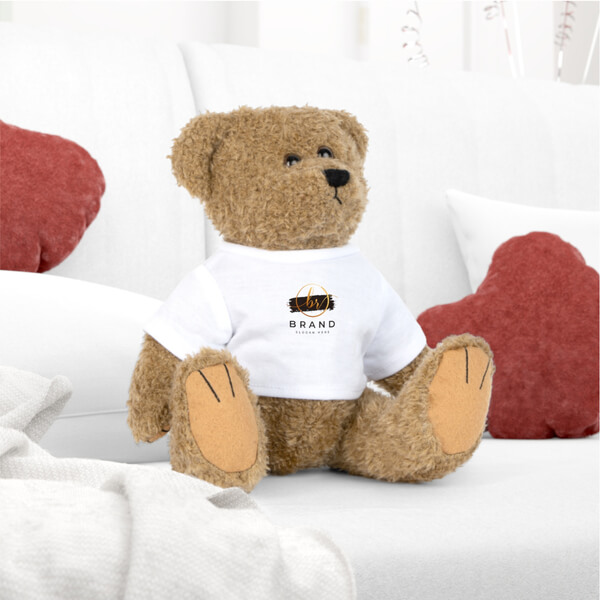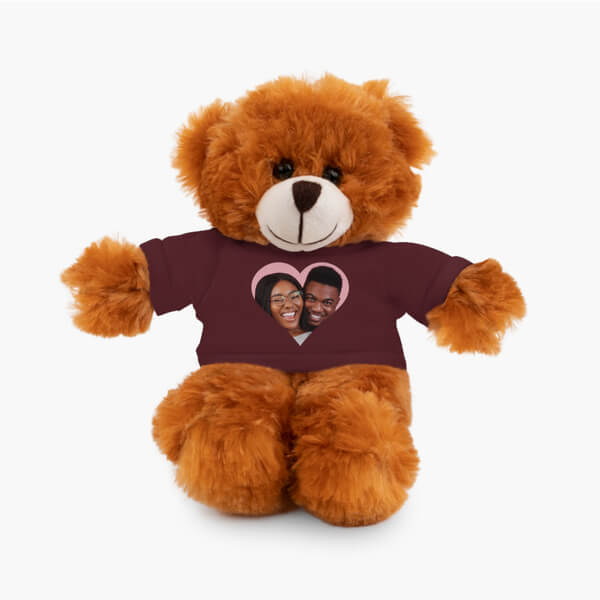 Custom Plush Animals With Pictures
Print a photo on the tiny shirt. Just stay away from any detailed information, as the t-shirts are indeed small. Allow your customers to send in their photos to surprise their loved ones with a truly personal gift – custom stuffed animals are a sure way to do it!
Create unique abstract art to add to the custom stuffed animal shirts. Choose bright colors or play around with patterns to develop exciting design ideas for these cute plushies. Think of geometric patterns, watercolors, color splashes, and more.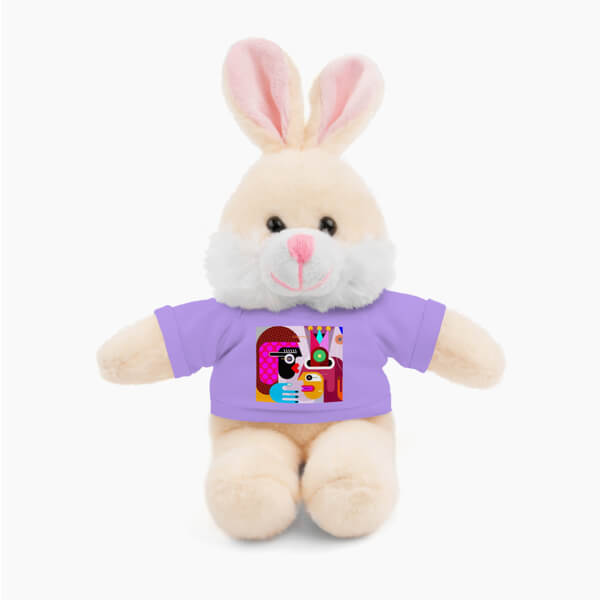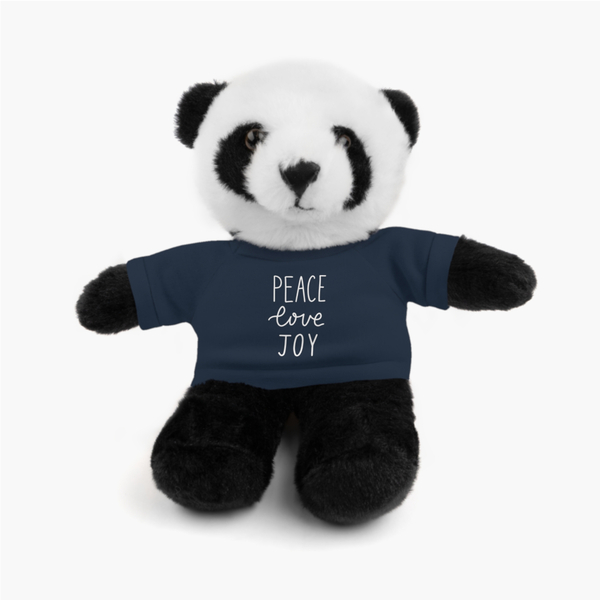 Add some family-friendly quotes or sayings on print on demand stuffed animals to create word magic that will speak to the recipients' hearts. Think quotes from nursery rhymes, or any other sweet or funny phrases that you can add via our Mockup Generator's text edit tool.
Design Your Own Custom Plushies
Sell Custom Stuffed Animals With Printify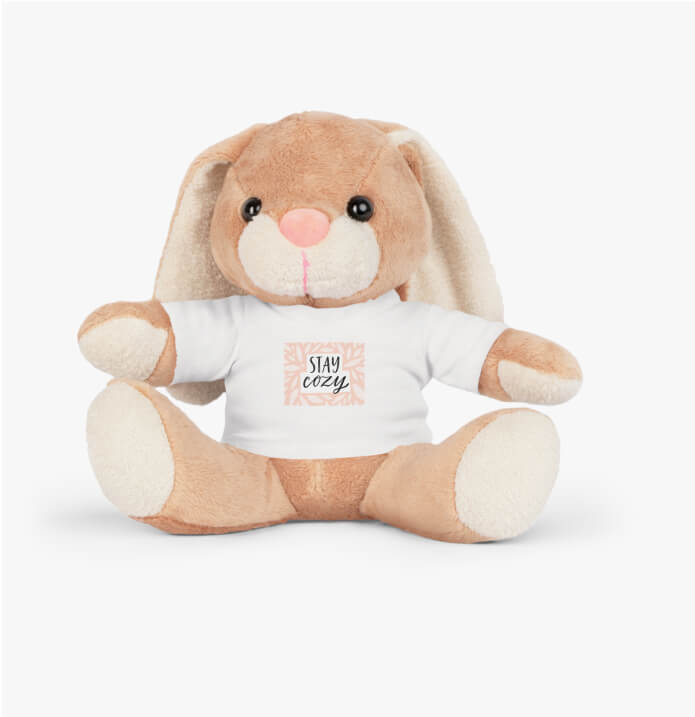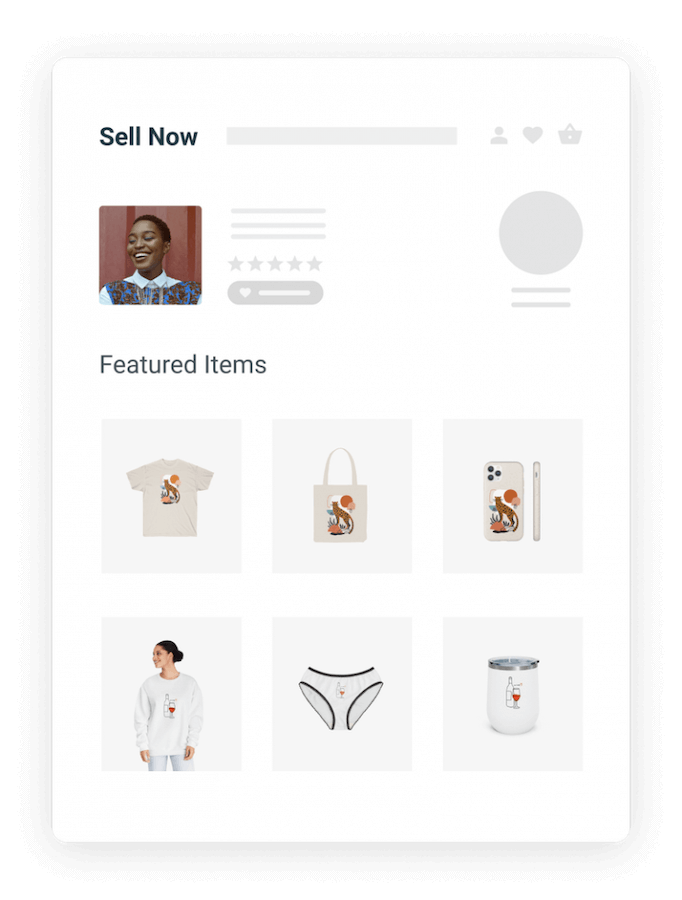 Visit the Printify catalog to select the custom stuffed animal to design, sell and ship worldwide. 
Besides plush toys, you'll find over 700 custom products to personalize: from hoodies, t-shirts, and hats to pet beds, shower curtains, and pillows from print providers in the US, Canada, Europe, and China.
Under the desired product, click Start designing, and it will take you to the Printify Mockup Generator, where you can create and publish custom plush pets within minutes. 
Upload photos, for example, a child's drawing or other artwork, or use the text edit tool to add cute, sweet, and funny words to surprise kids and parents worldwide.
Order a product sample before listing it in your online store to ensure your lovely creation looks and feels perfect. 
The final print quality depends on the level of detail of the design file and its resolution. Remember that the print area for these stuffed animal shirts is very small, so choose artwork with as few details as possible. Read more in our Design Guide.
Luckily, Printify offers easy one-click integrations for all of them, so you don't need any coding background to start a business with us. 
But don't limit yourself to selling plush toys only. Explore the Printify catalog and design other relevant items, such as baby blankets, photo pillows, and other products.
When you partner with Printify, know you're in good hands. 
While you can focus on creating winning designs on custom stuffed animals and creating a marketing strategy, we'll do the rest. Hand in hand with our print providers, we handle the order fulfillment from A to Z after you make a sale. Production, packaging, and shipping are on us.
Register and Start Selling Custom Stuffed Animals
Give the gift of cuteness to the world with our family-friendly plushies. It's an adorable, lucrative blank canvas for your designs that we'll print, package and deliver to your customers worldwide.

Personalized stuffed animal pros: cute, inexpensive, adorable, unique. Cons: they're irresistible! 
Register now and start selling custom plush pets to people searching for that perfect gift.