Whether at home or in the office, our multifunctional custom desk mat will turn any space into a personalized creative zone.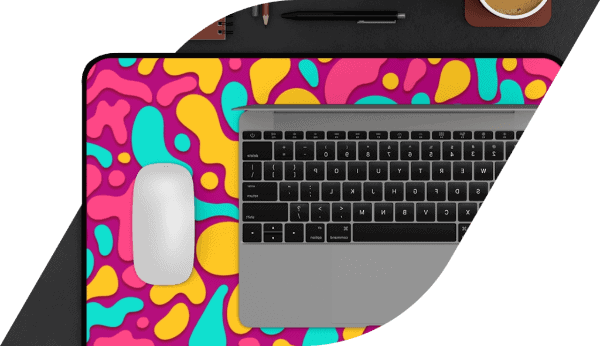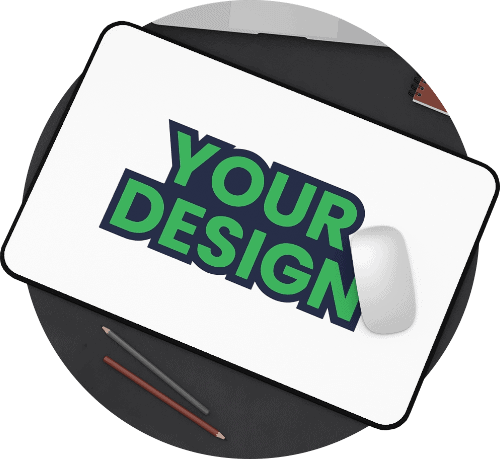 Why Is It Worth to Design and Sell Your Own Custom Desk Mat?
Our custom desk mats are available in 2 different sizes and are a perfect way to add a bit of spice or style, to what can otherwise be an impersonal working space. 
With desk mat printing you can create a supportive surface perfect for writing, typing or crafting that that will give the customer a more personalized experience. 
Our custom desk mats have been designed with a non-slip bottom, to make sure whichever way you chose to use the pad, it will never lose grip and will always give you a sturdy surface to work on. 
With full front printing, your designs are embedded onto the pad and with warm water and dish soap, can be kept as fresh as the day you designed them! Available in 2 different sizes (12"x18" and 12"x22") so you can customize your designs to fit one of the multiple ways our custom desk mat can be used.
So, if you want to offer your customers a unique portable support surface, start designing our custom desk pads today!
Custom desk mat fulfillment in US. Average fulfillment time from 2.9 business days (SPOKE Custom Products).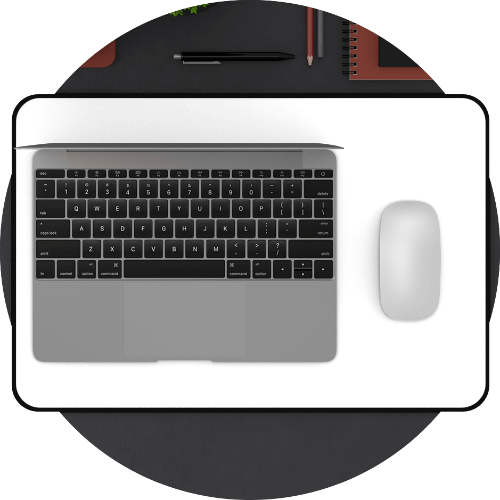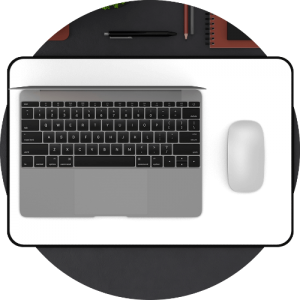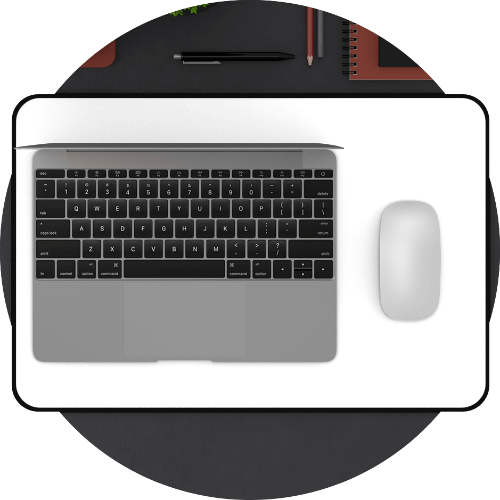 Custom Desk Mat Usage Ideas
Our custom desk pads are designed to combine fun and functionality.
Made with 4mm thick neoprene material means then are not only are the pads durable but they will also give great wrist support, for gamers and those using the pad as a mouse mat this is essential!
 Because of the quality materials and the available sizes, the pad will also protect your desktop from scratches, stains, and spills, while the non-slip bottom will ensure you will always have a secure base to work on.
The custom desk mat does not just have to stay on your desk – you can use it on any surface and it makes a great mat for those into crafting.
How to Design a Custom Desk Mat?
Choosing to make your own desk mat printing and bringing them to the market is a great way for new sellers to start using eCommerce, and for the more experienced merchant, it's the perfect item to expand your existing product range. 
Whether you are choosing stock designs or creating your own, market research is the best way to see what's already out there to make sure your designs are up to date with current trends.
Designing a custom desk mat is a very simple and rewarding process. Once you have completed your market research and narrowed down your design choices, the creativity can begin. 
Hit "design now" this will open up a new window where you will have access to our powerful design tool the mockup-generator, select the "add design" option and this will enable you to insert images straight onto the mat.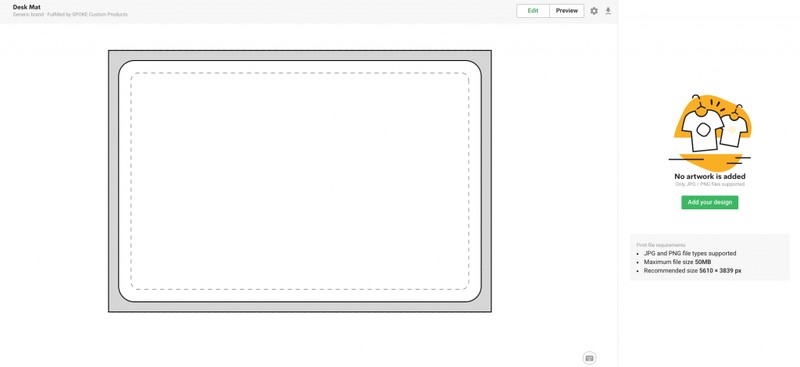 Images can be taken from your library if you have used Printfiy before, if you are a new customer you can upload your designs from your current device, from Dropbox and Google Drive. Below is what file are supported and their recommended size.
JPG and PNG file types supported

Maximum file size

50MB

Recommended size

5610 × 3839 px
When your design has been uploaded, click on the gear icon – you will then be able to choose from the 2 size variations. If your image doesn't take up the whole of the printing surface, click on edit and here you will have the option to add another layer, or to choose a background colour.
Once you are happy with you designs, you will then be able to view them on high- quality previews, which include a close-up, the full front view, context one and tow which shows how the mat will look when used as a laptop mat.
Now that you have seen a full view of your custom desk mat, it is well worth taking advantage of our sample option. This is a great opportunity to not only check out the quality of the printing but also to get a hands-on feel of the product. 
How to Sell Custom Desk Mats Printed on Demand
The one thing we have learnt here at Printify is the importance of choosing the right eCommerce platform when it comes to hosting your online store. As there are so many to choose from, we understand this can at first seem like a daunting challenge! But fear not! We are here to help you with every step of your journey. 
We have strived to make this part of the selling process as simple and time-effective as possible. Our Printify app is designed to seamlessly integrate your store with a host of eCommerce platforms such as Shopify, WooCommerce, Etsy, to name just a few.
Make You Own Custom Desk Mat!
Design Ideas for Custom Printed Desk Mats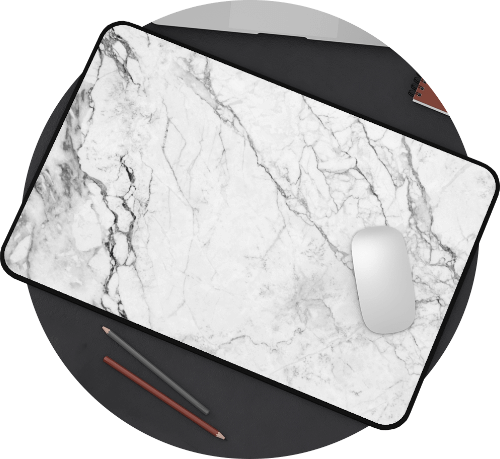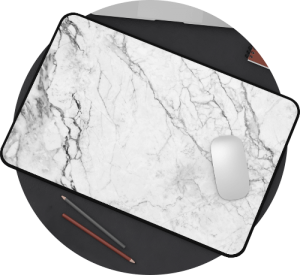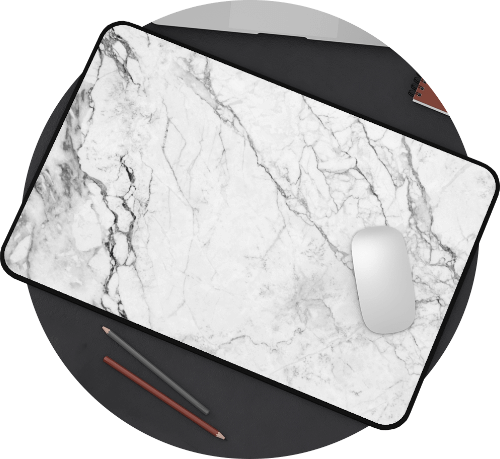 If you want a desk mat printing design that gives you both a feeling of durability and classic style, a marble print is a great choice and looks fantastic in bright bold colours as well as white, cream and rose tints.
Always popular and on-trend, whether the designs are by Van Gogh, Picasso or Basquiat, fine art prints can be both motivational and ore inspiring.
Bring some zen and calmness to your workspace, by creating galaxy prints of bursting stars, or deep ocean scenes. Nothing calms the senses quite like waves crashing against a beach.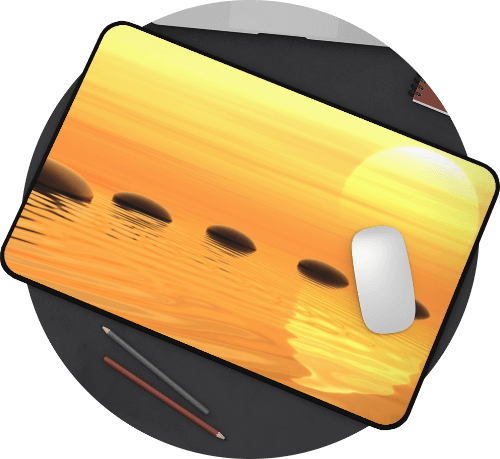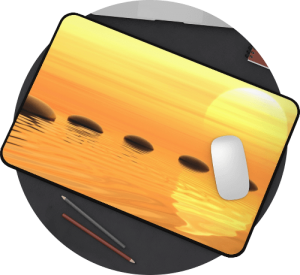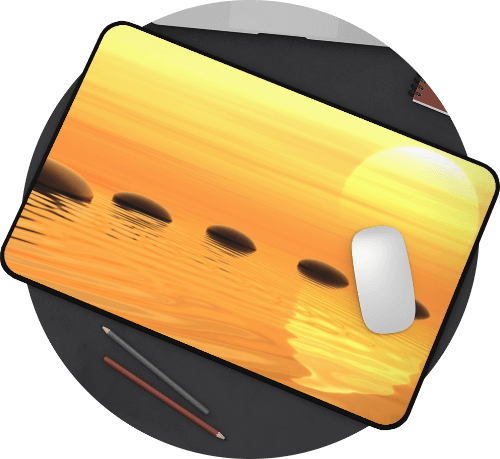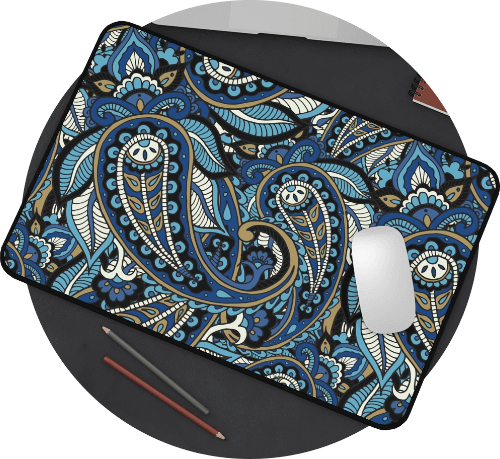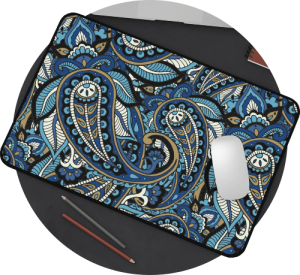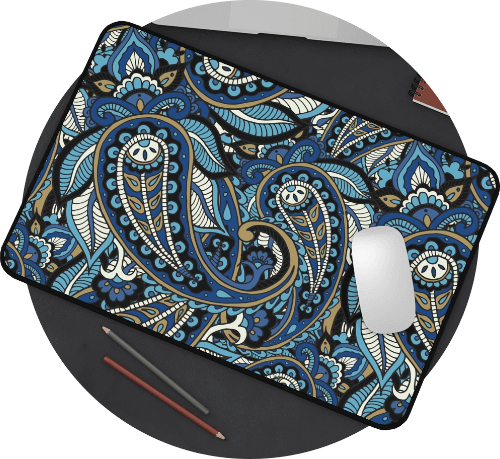 The Paisley pattern or "Persian pickles" never goes out of fashion with its teardrop-shaped motif – it's a really tactile design. You can be very intricate in your colour choices which will make the details stand out.
Fun and quirky, these cats are perfect for dressing up your workspace! The hipster and vintage trends have never been more fashionable and it's easy to understand why with designs like this.
Top 5 Questions About Selling Custom Desk Mats
By launching a custom desk mat store today, you will be offering your customers the opportunity to redefine their working space. With so many great designs out there to inspire you, and with our no minimum order policy, it really couldn't be easier to start selling your custom desk mats today.
Start Selling Custom Desk Mats!