Whether at home or in the office, our fully customizable desk mats serve as a source of inspiration and can add the perfect finishing touch to any space.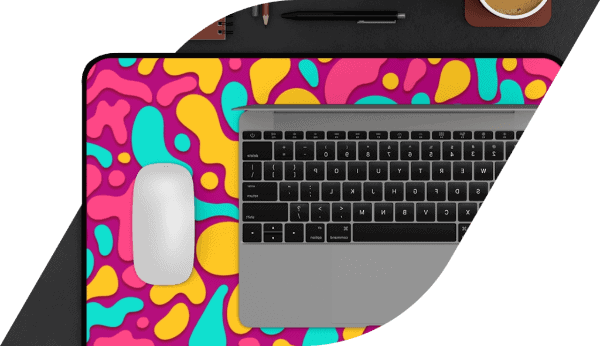 Make Your Own Custom Desk Mats and Start Selling Today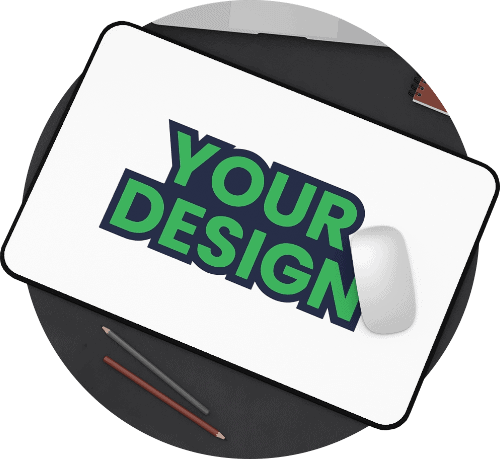 Why Should You Make and Sell Your Own Custom Desk Mats?
People spending more time indoors and working from home has become a reality, rather than a passing trend. Custom desk mats provide a fun, functional, and aesthetically pleasing way to style a desk space.
Custom desk mats create a beautiful and supportive surface – perfect for writing, typing, or crafting – that will give your customers a more personalized experience and increased motivation for their daily tasks.
Our custom desk mats are available in three different sizes and are an easy way to add a bit of character to what may otherwise seem to be an impersonal working space.
Introducing Custom Desk Mats
Our custom desk mats are fully customizable and ready for your designs. Made with a nonslip base, it never loses its grip and always provides a sturdy surface.
With various sizes to choose from – 12"×18", 12"×22", and 31"×15.5", you can customize your designs to fit activities your customers enjoy.
If you're looking for a practical yet stylish product, custom desk mats are an excellent choice that not only helps your customers to achieve more by improving their comfort and productivity, but also adds profitability to your business.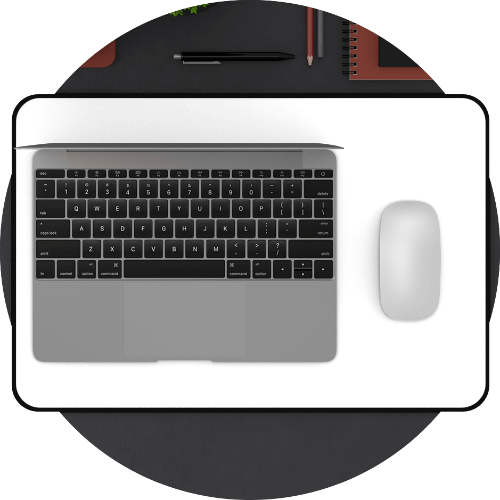 Printify Is Trusted by 2 million+ Merchants Worldwide With More Joining Every Day
I don't have to invest the money I can't lose into my business. With Printify, I only pay the fulfillment fees, and the rest is all profit.
I really appreciate working with Printify on my brand. Afro Unicorn was only supposed to be my design on a white shirt. It is so much more. Printify allows me the time to run the business and not work in the business.
Printify helped me start a completely hands-off revenue stream. When you spot a niche that you want to enter quickly, you don't have to worry about buying stock or equipment.
My experience has been amazing so far. With thousands of sales, there's always going to be obstacles to overcome. But, when something has needed fixing, it has always been amazing.
Printify Premium has helped my profit margins tremendously, and spending $20 a month has probably saved me over $200 a month.
Using Printify saved our struggling business of 6 years and gave us more time with our family.
I like Printify products because they tie in with our organisation's message.
I love the Printify Mockup Generator. It keeps everything consistent and allows me to keep my brand looking sharp and professional.
Make Your Own Custom Desk Mats Today!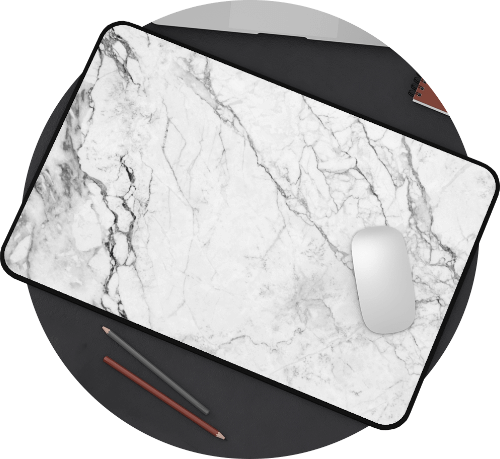 What Are the Benefits of Using a Desk Mat?
Whether you cater to an audience that's into gaming, arts, or crafts, a personalized desk mat – by combining comfort, functionality, and creativity – has something to offer to everyone.
As well as providing a supportive surface for writing, typing, or crafting, desk mats offer a world of other benefits.
Desk mats don't need to stay on your desk – you can use them on any surface. They are perfect for arts, crafts, and anything creative.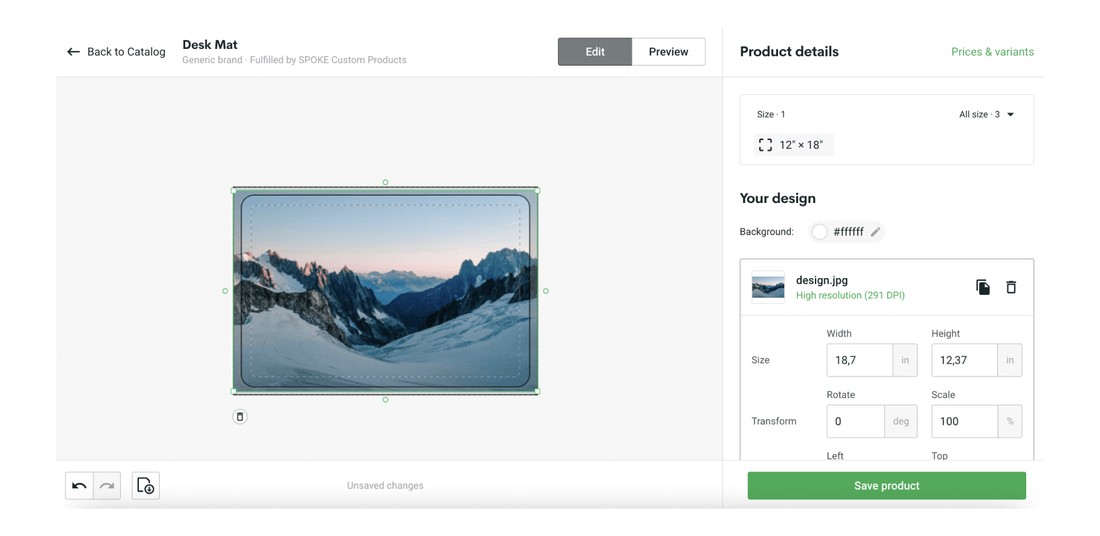 Whether you're a professional designer or have no artistic experience at all, our powerful Mockup Generator enables anyone to design and create custom desk mats easily.
With just a few clicks, you can customize desk mats to your heart's content and bring your design ideas to life.
What's more, once your design is ready, our Mockup Generator creates highly realistic mockups of your mat, so you can see how it'll look once printed. You can use any of these product images for your digital store or on social media.
If you want to learn how to create your first mat in our Mockup Generator, this tutorial is for you. In less than four minutes, you'll learn how to upload, edit, make variations of your design, and have a ready product.
How to Make Custom Desk Mats With Printify
With Printify's print-on-demand platform, anyone can design, create, and sell custom products without any worries. Whatever you'd like to achieve, our mission stays the same – to help you make more money with less effort.
As soon as you make a sale, we take care of everything – printing, packaging, and shipping directly to your customers' doorstep.

Whether you are choosing ready-made designs or creating your own from scratch, custom desk pads make a great addition to any store. With Printify, it's easy to start selling.
Make Your Own Custom Desk Mats Today!
How to Use Print On Demand to Sell Custom Desk Mats
With print on demand, anyone can embark on a rewarding entrepreneurial journey without having to worry about order fulfillment, packaging, or shipping.
Print on demand is a modern and convenient business model that enables people from all walks of life to create and sell a wide variety of products.
When it comes to starting your own business, it's vital to have the proper tools, information, and support. Whatever you need, we're here to help you every step of the way.
Whether you're looking for information on how to start a print-on-demand business, choose the right eCommerce platform, or some inspiration to become a successful entrepreneur, the Printify blog has it all.
Simply by signing up for a free Printify account, you get instant access to our design tools, product catalog with more than 600 products, and an extensive network of more than 65 print providers who have over 90 printing facilities all around the world.
Top 5 Questions About Selling Custom Desk Mats
With various sizes to choose from, custom desk mats can be designed to fit any activity your customers enjoy.
Whether it's for gaming, work, arts, or crafts, in just a few simple steps you can design and start selling your own custom desk mats with ease.
Make Your Own Custom Desk Mats Today!