Printify's personalized duffel bags are the perfect companion for gym-goers, travelers, students, or anyone else on the go. Create your line of durable, lightweight, and stylish custom duffel bags and start earning money today.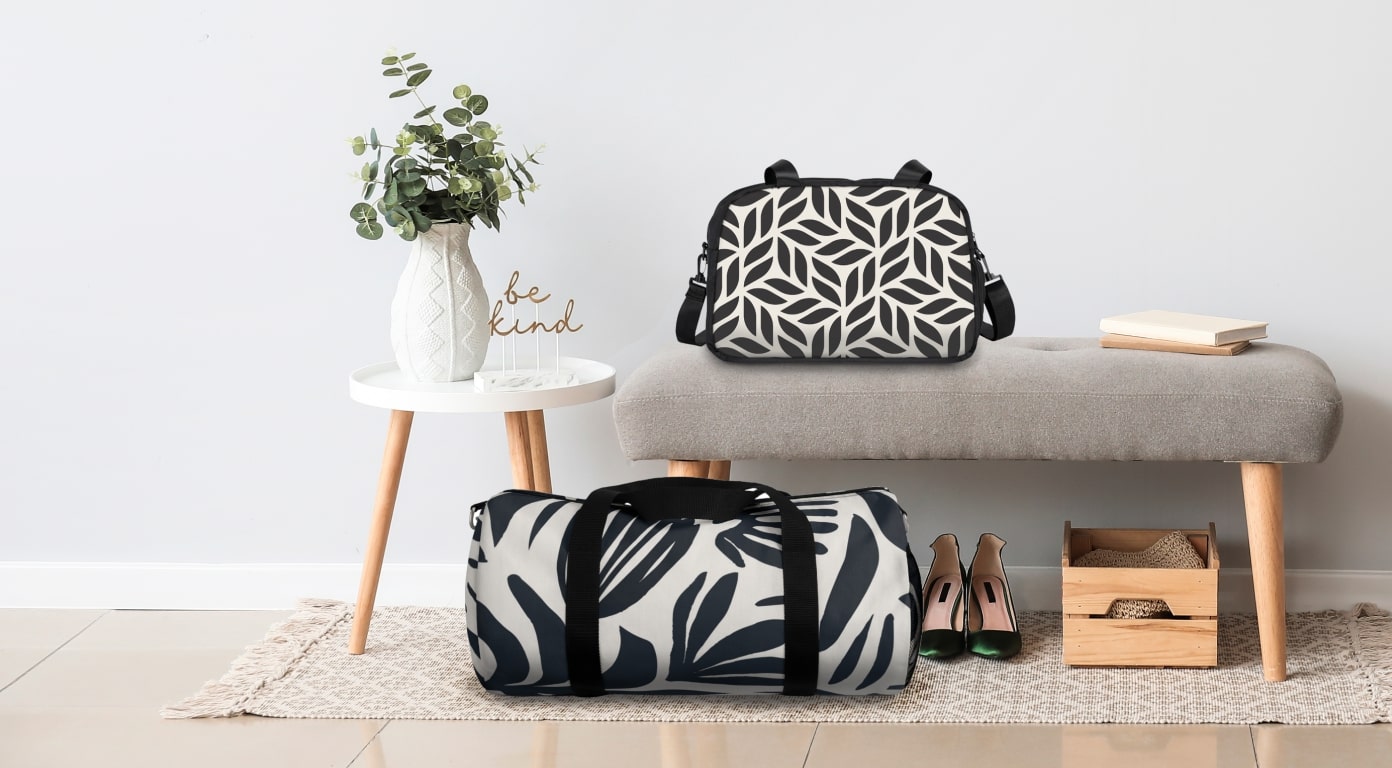 Create Personalized Duffle Bags 
That People Will Love
Why It's Worth Selling Personalized Duffel Bags
Thanks to their practicality and sleek look, there's always a demand for custom duffle bags. They can serve as personalized gym bags, they're perfect for packing clothes and other belongings for a weekend getaway, and a custom duffle bag can be a great promotional item for businesses, sports teams, etc.
Don't take only our word for it. When it comes to gym bags, the duffle bag segment accounts for more than 70% of the global market. The global market value of duffle bags and gym bags is estimated to reach approximately $4.5 billion by 2027. That's an increase of almost 50% compared to 2019.
Designing personalized duffel bags with Printify is easy. You can create your own all-over-print duffel bag in minutes and start earning money right away. We've got a couple of bags you can customize.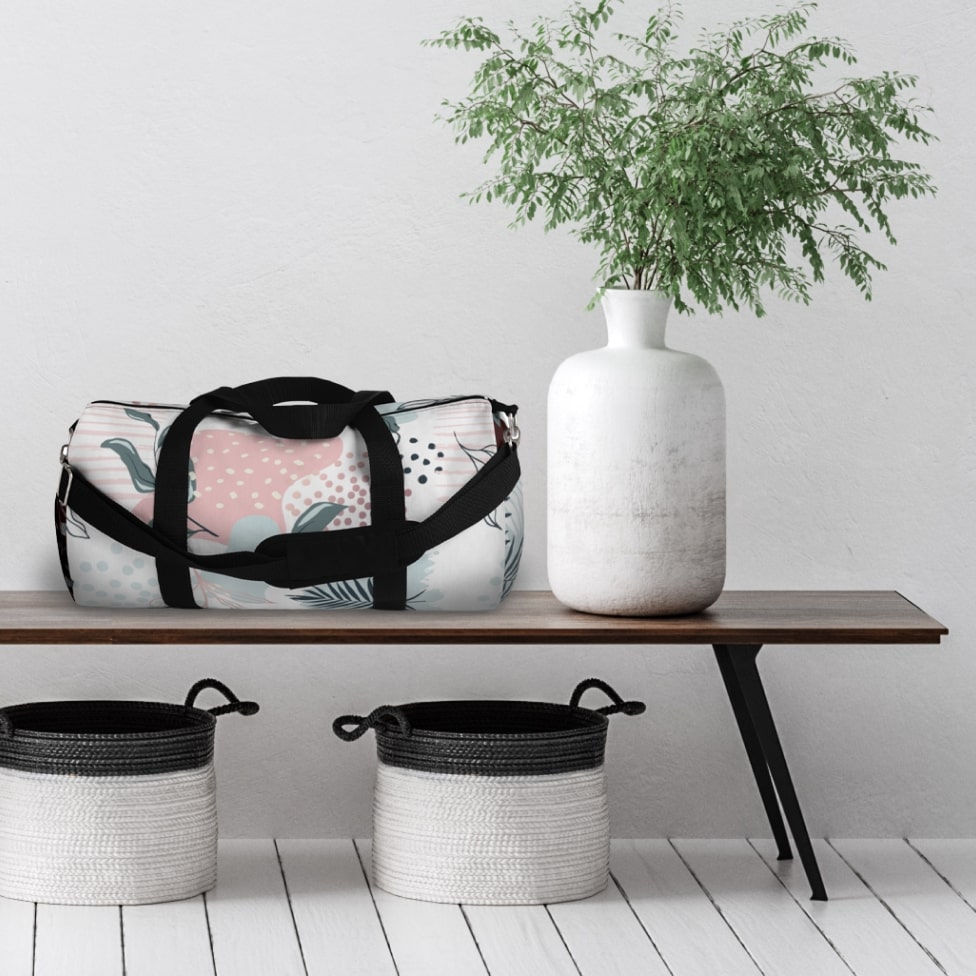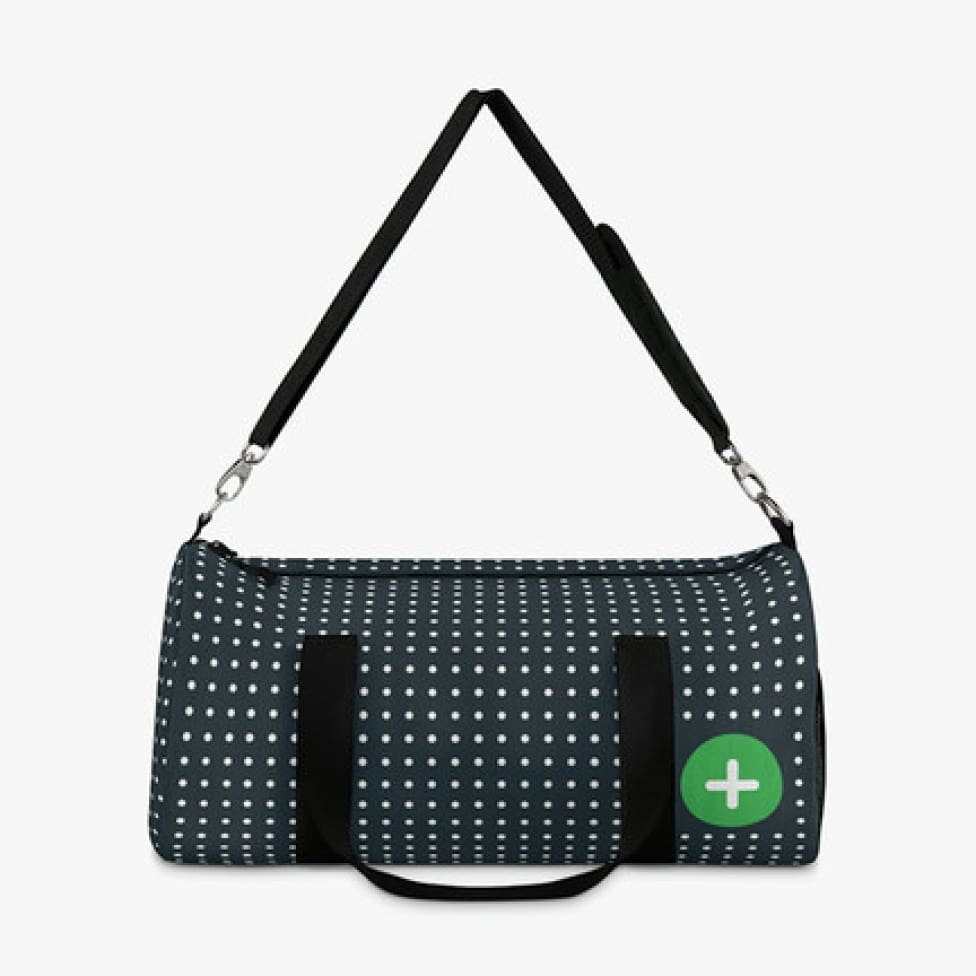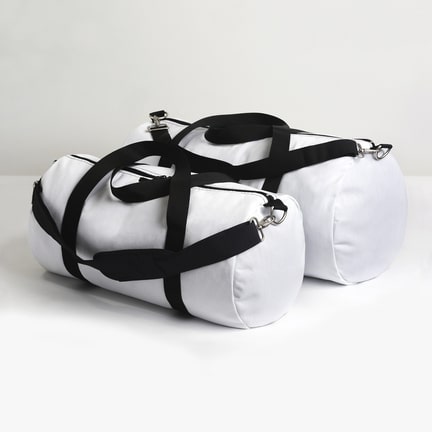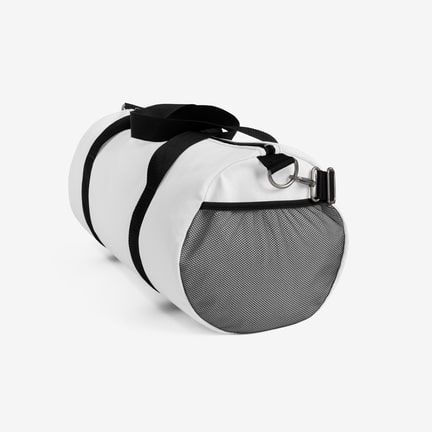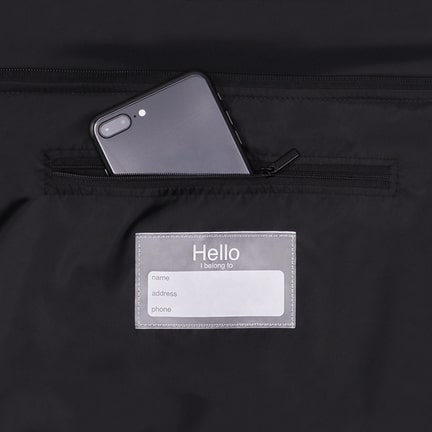 From USD 39.66 · From USD 30.54 with Printify Premium
This duffel bag is an instant classic, made of lightweight, tear-resistant polyester fabric and offering crisp and vibrant print colors.
It has several storage compartments, double zipper closure for the main pocket, and a custom name tag inside. Your buyers can easily carry the bag by using its handles or the padded adjustable shoulder strap.
A perfect overnight bag for clothes and other essentials or a day-to-day companion for gym sessions – your customers will love this duffel bag.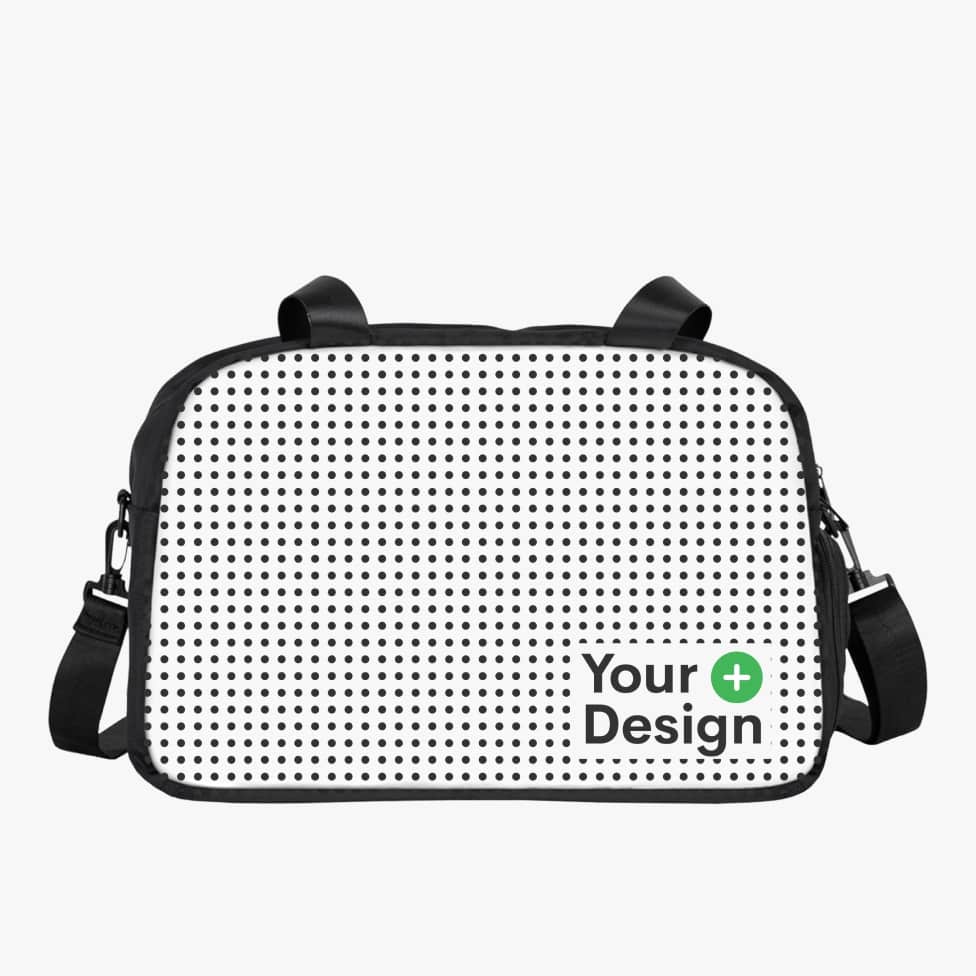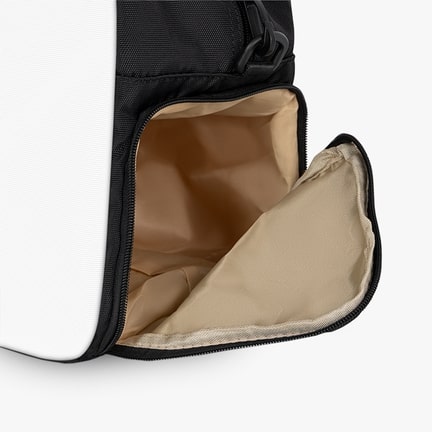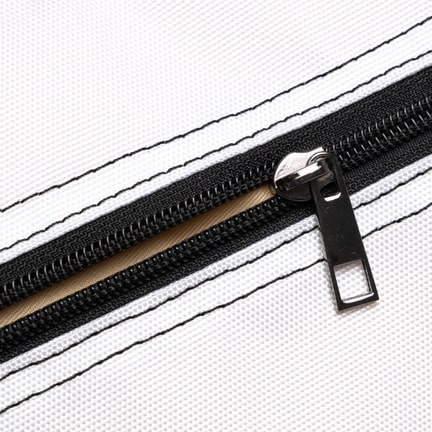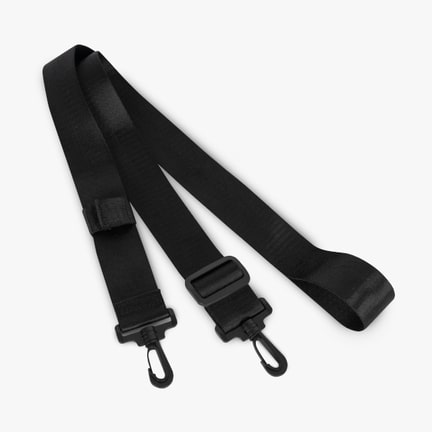 From USD 39.55 · From USD 30.46 with Printify Premium
These tie-dye t-shirts with a cyclone motif come in four fun base colors and sizes S to XL and are made of medium heavy preshrunk cotton ideal for screen printing. Upload your designs and decorate from front to back, creating a stunning product that can be worn separately or layered under custom hoodies by your brand.
Design Your Own Personalized Duffle Bags
Go Limitless With All-Over-Print
All-over-printing lets you create any full-color print design you want for your personalized duffel bags. There are no limits – you can design every part of the bag. Whatever type of duffel bag design you go for, the visuals will look great on the materials used in the production process.
Custom duffel bags with logo and brand-specific designs are great for boosting brand recognition. You can sell your own branded merch or create personalized duffel bags for your customers with their brand colors and logo.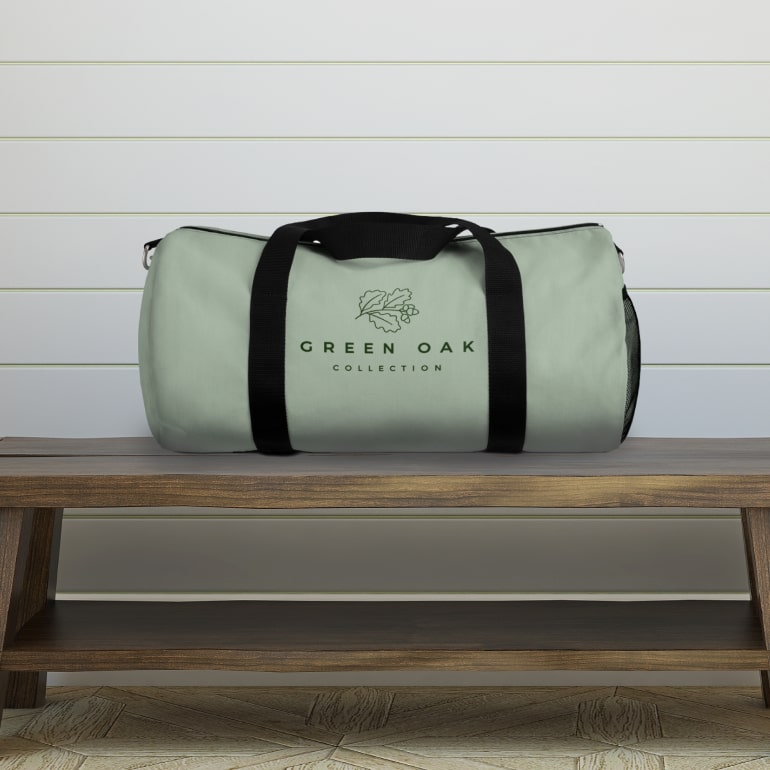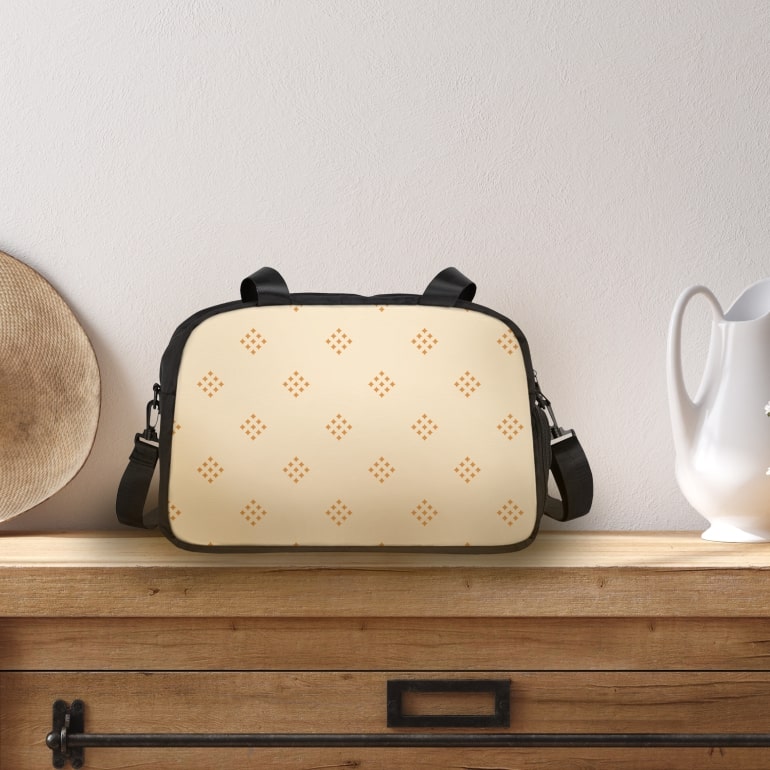 You can't go wrong with a beautiful pattern design, and all-over-printing lets you cover the entire bag with your design. Choose a design that suits your target audience with floral patterns, geometric shapes, animal prints, a brand logo pattern, etc. You can use a single-color print or go all out with a mix of colors.
Let your customers stand out from the crowd by placing pictures and illustrations on your custom duffel bags. If you don't have a design at hand, try our built-in Shutterstock integration. It has thousands of images for you to use.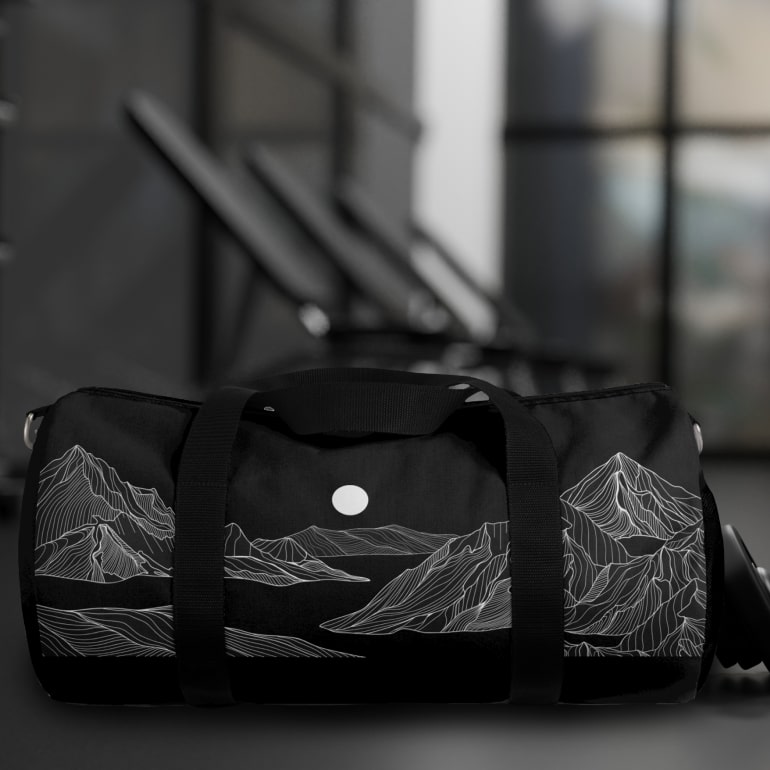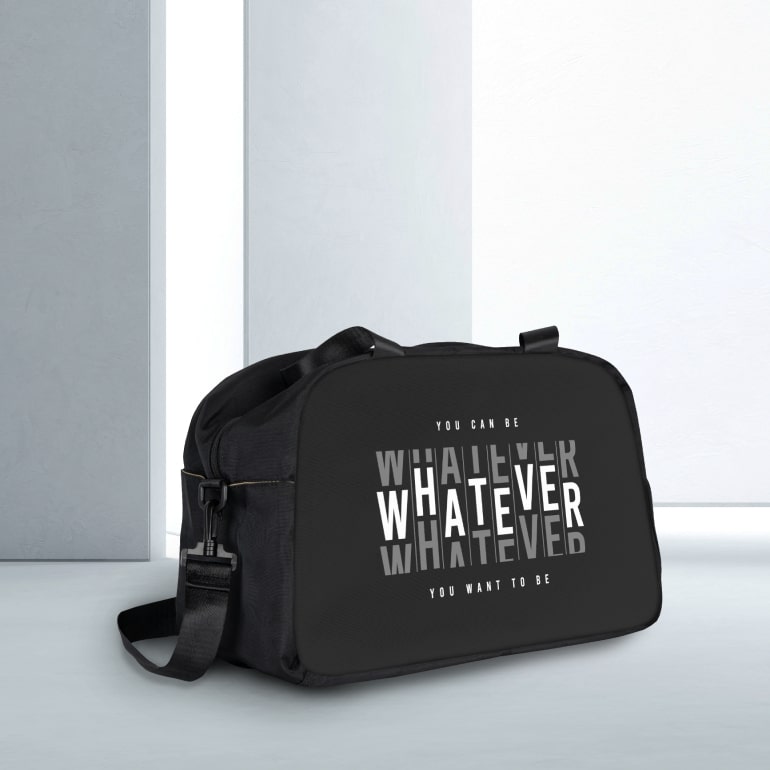 Try creating personalized duffel bags with font designs. With your buyers using the duffels for their travels or as gym bags, you can add quotes or puns related to outdoor adventures and fitness. Our Mockup Generator has a text editor that lets you come up with text designs in minutes.
Design Your Own Personalized Duffle Bags
Sell Custom Duffel Bags With Printify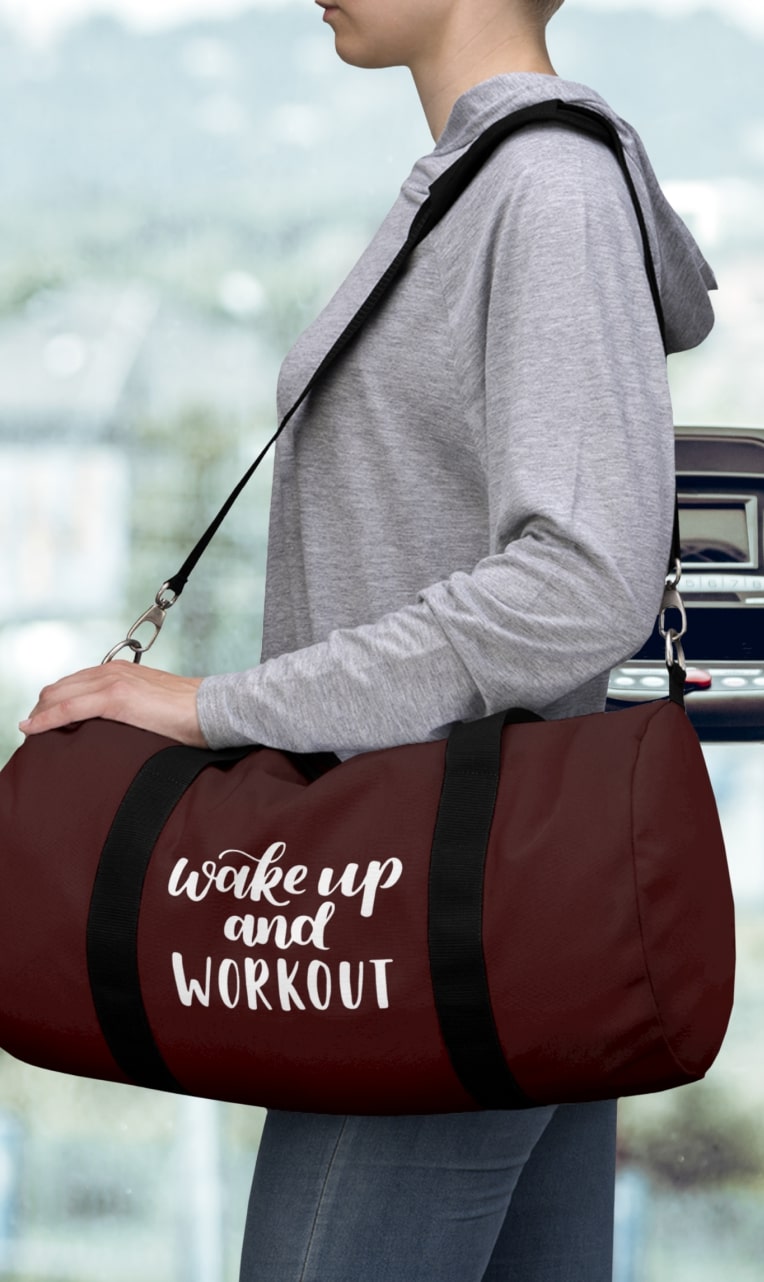 Use our extensive product catalog to pick an item you want to customize and sell. After selecting one, you'll see detailed delivery, product options, and all the print providers that offer it.
The design process is a breeze with our built-in Mockup Generator. All you have to do is drag and drop your visuals onto the product and reposition them.
Time to make money. Use the marketing tips described in the Printify blog to spread the word about your listings, and Printify will take care of the rest.
Designing and selling personalized duffel bags with Printify is easy. You can create a unique product and publish it to your sales channel in minutes. So what are you waiting for? Start making money with Printify today.