Make the perfect choice of customization with card slots for every occasion. Create personalized wallets with unique styles as a gift or brand staple.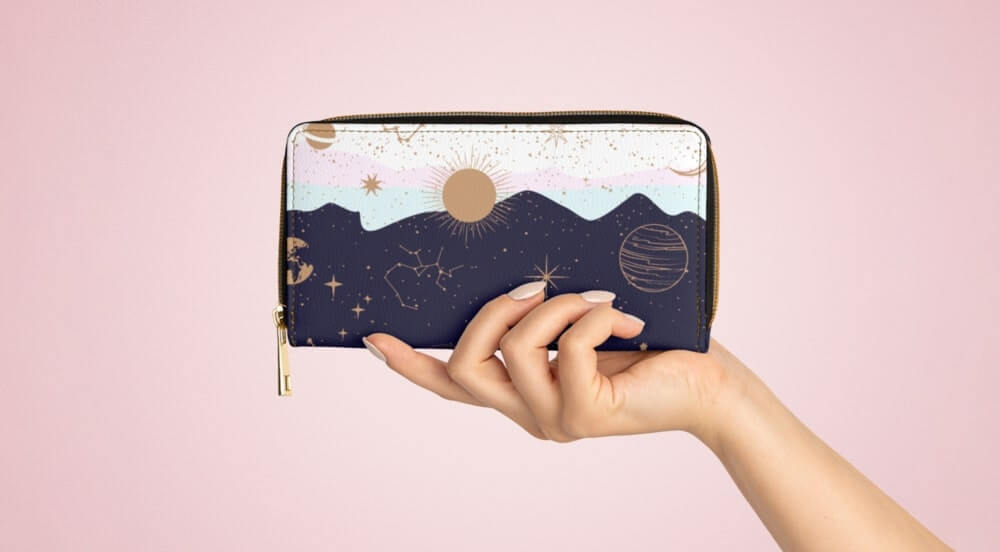 Personalized Wallets Await
Create Custom Wallets With Printify
Design customized wallets to store and buy value with print-on-demand.
How to Create Personalized Wallets in Three Steps
Need room to style and design a personal keepsake or merchandise at profit-driven prices? Look no further than Printify's personalized wallet – create quality custom-print wallets in three simple steps and order directly from worldwide fulfillment and shipping partners.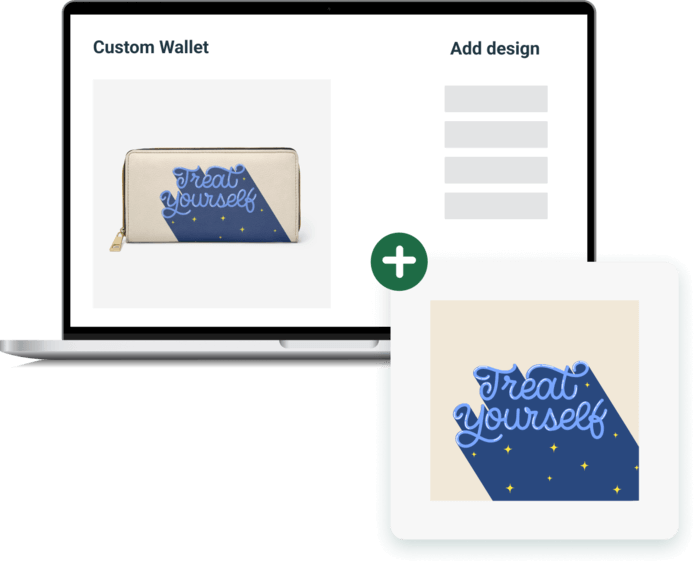 Register for free. Detail your new wallet with our mockup tools and product templates without going through checkout. Experiment with unique design ideas and branding opportunities, and once you make an order, Printify takes care of the fulfillment and delivery.
Pick out a print-on-demand wallet from the Printify Catalog – an ever-growing list of high-quality wholesale printables with clear manufacturing details and design features. Satisfy your research with transparent production and delivery costs and prepare your design image.
From the Product page, click Start Designing to access the Printify Mockup Generator. Upload your design image and apply it to the print area. Use editing tools to style your wallet and view the results from the mockup Preview page before saving.
One Personalized Wallet, Millions of Ways to Design It
Our featured custom wallet comes from a list of bestselling print-on-demand accessories styled by your own hand. Use our free Mockup Generator to create patterns, resize existing design shapes, add text, utilize our free image library, and produce as many designs as you wish.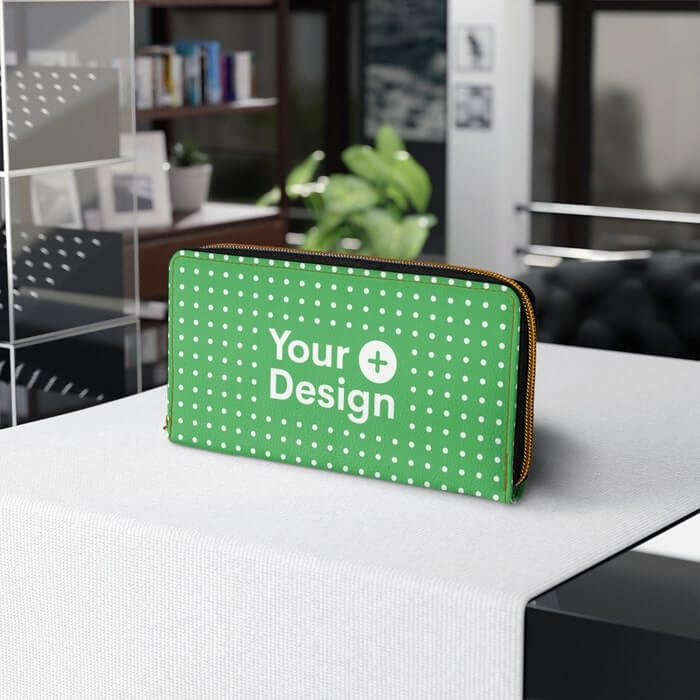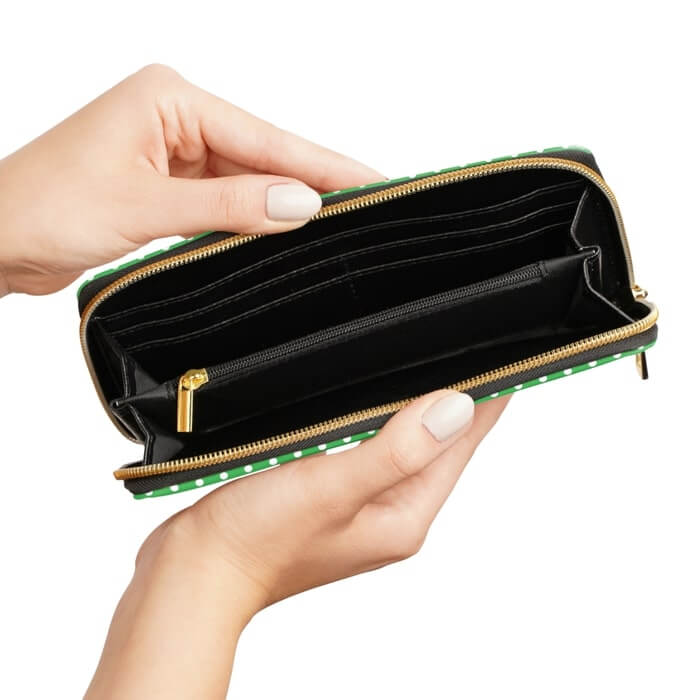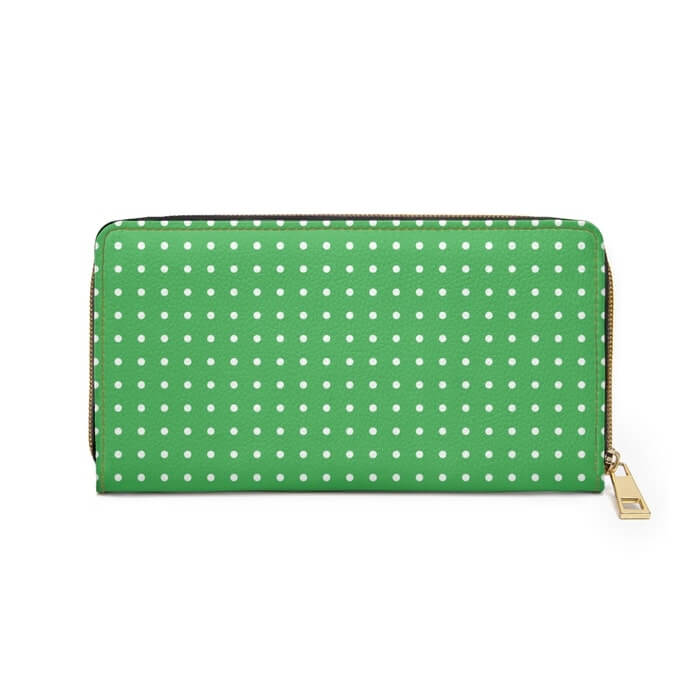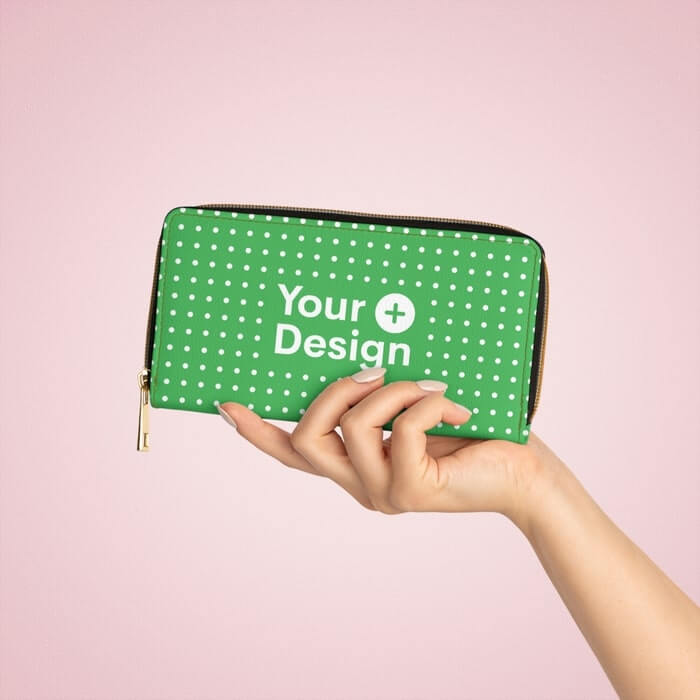 Quality, form-fitting, and durable, our personalized zipper wallet is made of a high-standard nylon zip and alloy, made to last and feel soft to the touch. The inside lining has multiple card slots, a front pocket, and an inner zipper pocket for cash and supplies.
Our custom leather wallets come in one size: 7.87″ x 4.33″ (20cm x 11cm), perfect for cash, credit and debit cards, driver's license, and even stationary supplies.
Custom Wallets – A Perfect Gift for Nearly Any Occasion
Do you have a great gift idea for a friend? Or perhaps an online seller looking to boost your business? Create personalized wallets with photos, graphics, illustrations, or patterns to surprise loved ones or loyal customers.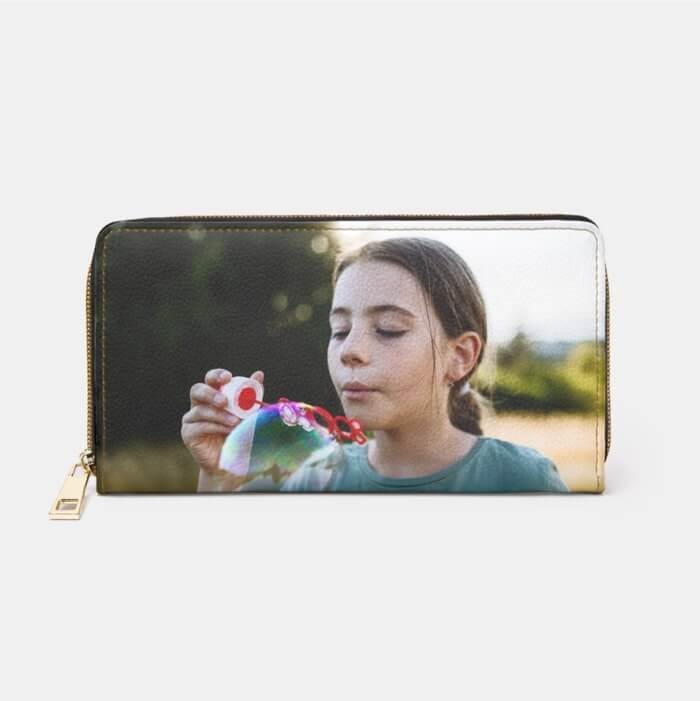 Personalized Wallets With Pictures
Create personalized wallets with picture uploads from stock photos, royalty-free libraries, or use graphic design tools. Set the standard for custom wallets with picture designs to bring life to the soft faux-leather surface.
Custom Wallets With Names or Initials
Custom leather wallets make an excellent personalized gift with initials, custom engraving – even your brand visuals. Secure the sleek and minimalist style of small-carry money clips but keep the security and storage space intact.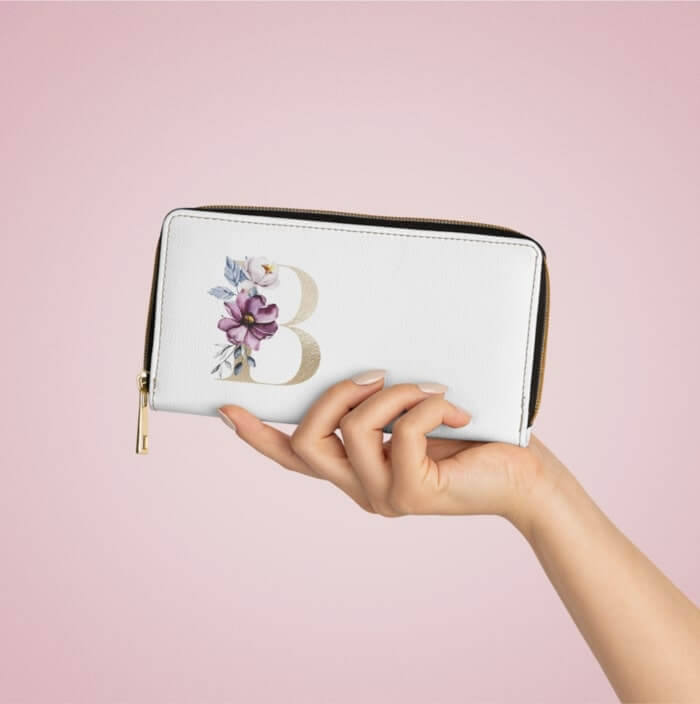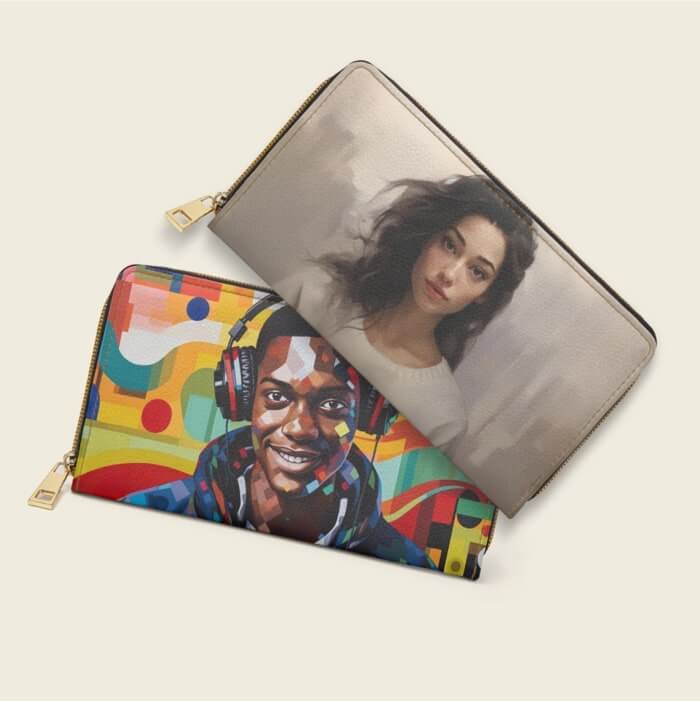 Personalized Wallets for Him & Custom Wallets for Her
No need to adhere to florals and pastels or geometric shapes and dark tones. Experiment with personalized wallets for women through enchanting artwork emphasizing a creative spirit and a personal touch.
Why Sell Personalized Wallets?
Custom design wallets are a prized luxury possession and a crucial storage space for a phone and valuables. Use our range of print-on-demand products to cash in on a growing industry with freely accessible design tools and popular sales channel integrations.
in total revenue generated by the global wallets and cases market – an estimated annual growth of 5.39% (CAGR) projected to increase to $26.27 billion by 2026.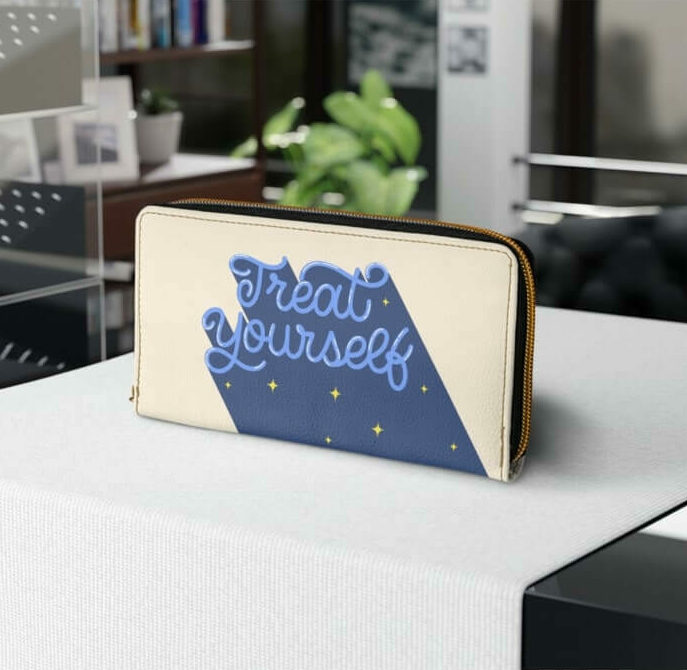 Custom Wallets: Frequently Asked Questions
Check Out More Articles & Products