A personalized wallet is one of the best things that you can add to your daily life while going out. Wallets are necessary and practical for everyone's use. Store IDs, cash, business cards, credit cards, coins and special knick-knacks in your one-of-a-kind money purse.
Make Your Own Print on Demand Wallet
Why Sell Customized Wallets
Practicality is key. When designing your customized wallets, think of all the types of use this product is good for. Although their main purpose is to store money, wallets have become a more useful everyday item for him and her.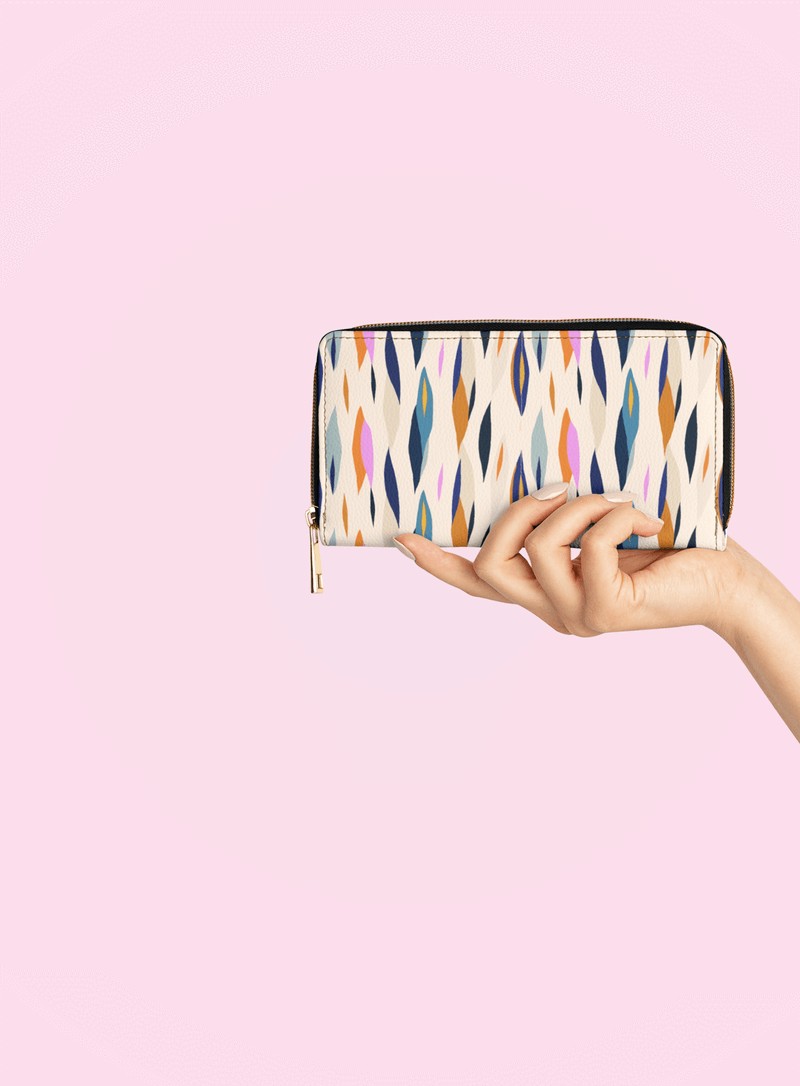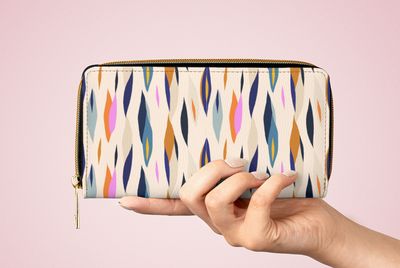 Customized Wallets for Special Occasions
Are you an online seller looking to boost your business? Personalized wallets with unique designs printed on them will catch your customers' eye. Wallets are perfect gift ideas, and you, as a seller, can create a variety of designs for different occasions. 
Our offered personalized wallets are safe and durable. They are made with cruelty-free faux leather and have high-quality zipper made of nylon and alloy hardware. Plus, they have a strong golden thread stitching. 
Appeal to your customers with personalized wallets that let them express themselves on any occasion.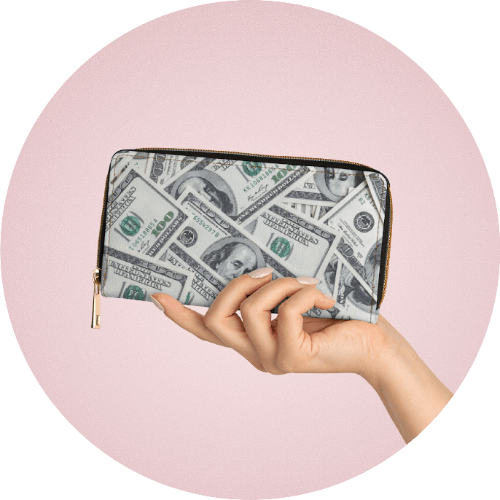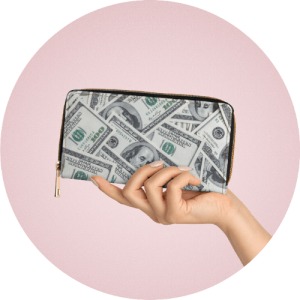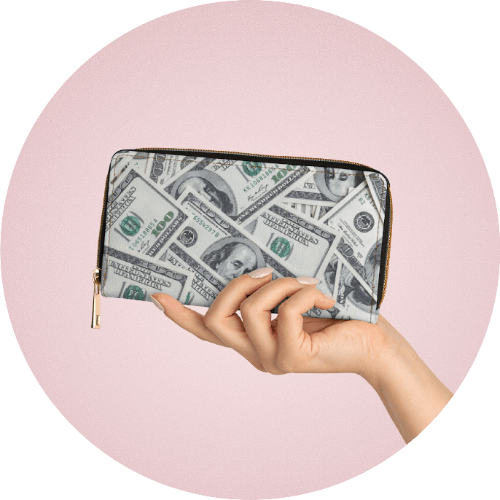 Personalized Photo Wallets
You can offer to create personalized photo wallets or create your own photo wallet collection for your customers. The personalization of the zipper wallet can go any way, for example, you can get a picture of yourself and your loved one on it. Moreover, the personalization can also include holiday pictures, baby photos, pet photos, couple photos, and more. Note that when you print photos using Printify, you mustn't infringe on anyone's Intellectual Property. 
You, as a seller, can create personalized zipper wallets for men too. Men will enjoy designs like initials on the wallet, symbols, motivational quotes, funny and comical designs, and more. Add animal themes, logos, and more on the wallet. Your male customers will appreciate the zippered wallet with several pockets and plenty of space. Plus, the unique, funny, creative, and fantastic designs with great colors will motivate them to buy too.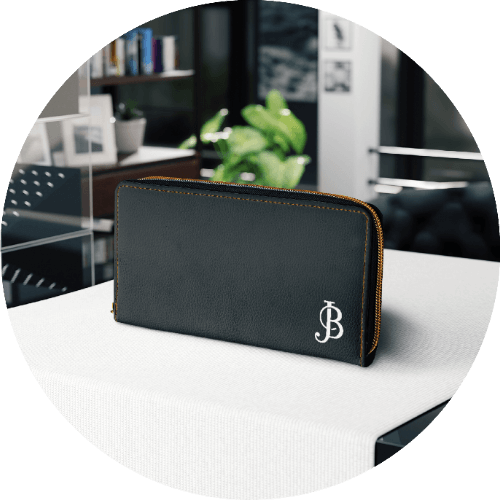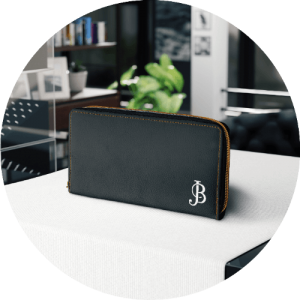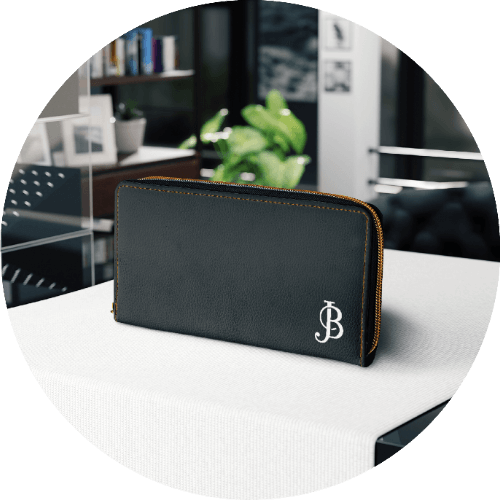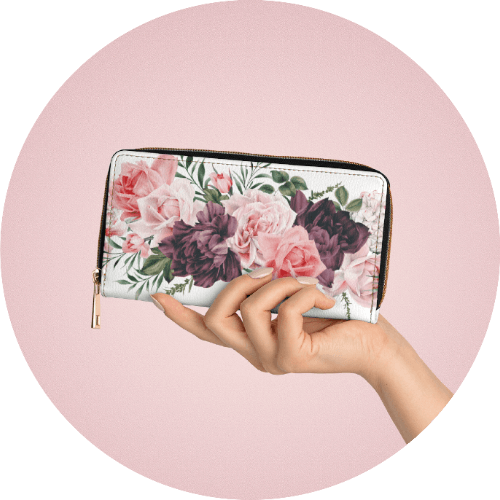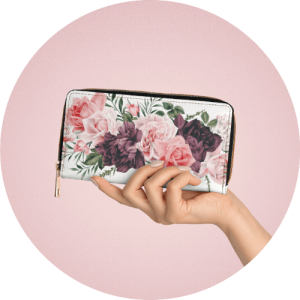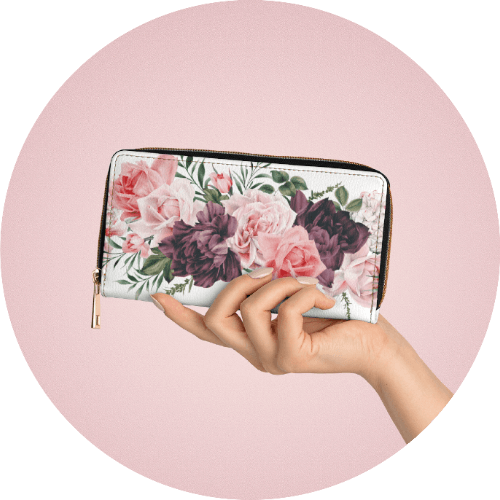 Every woman would want something unique for their wallets and this is where we can help you with that. As a seller, you can create a plethora of custom wallets for women. Offer to print their names, fashion themes, have photos printed, create floral prints, abstract prints, classy prints, and more. Custom wallets for women will be exciting and creative for your female customers and yourself. While men tend to use wallets only for storing money and cards, women get more creative and practical. Personalized wallets for women can serve as excellent accessories to compliment an outfit. Print different patterns and colors to match any season and occasion. Big wallets are also perfect for storing things such as phones, lipstick, small perfume samples and more. Let your lady customers shine with chic and fun wallets by their sides.
Create personalized wallets for couples. This is kind of a love language that is unspoken but can be seen by everyone. Couples can get similar wallets with their initials written or they can choose a style that is similar on both. Design custom wallets centering on Valentine's day theme ❤️. The 'his and her' wallets are a perfect idea, they can get each other's pictures printed on one another's wallets to make it more personal. Speak the love language with your customers through hearty money bags.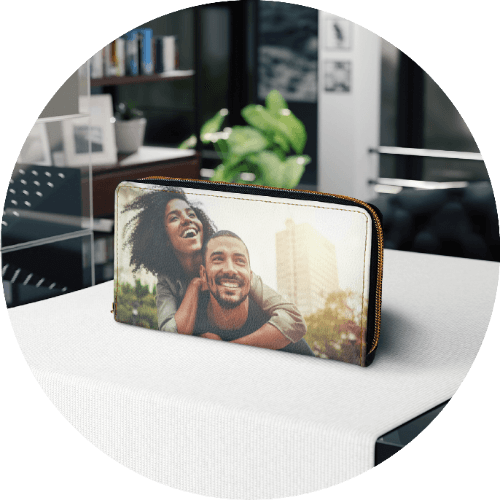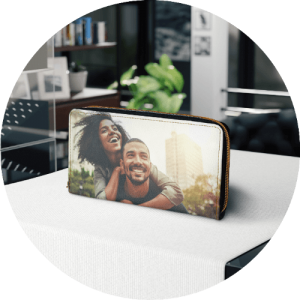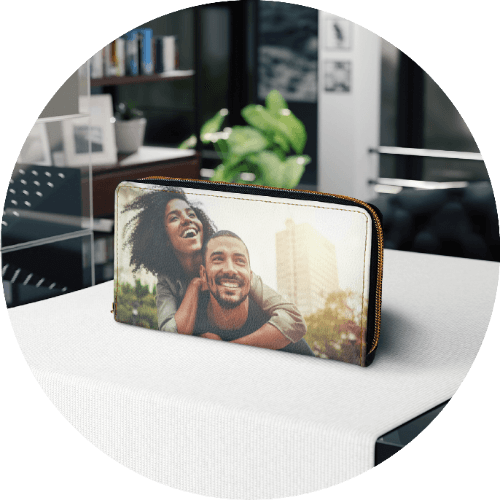 Create Your Personalized Wallet!
Start Your Personalized Wallet Business With Printify
On-demand production is the easiest way to start an online business. Forget the cluster of keeping inventory, buying equipment, renting premises and hiring people. The print-on-demand mechanism does everything for you. Sell digital items on a digital platform and focus on growing your brand, while print providers take care of the rest.
Printify is the leading POD platform that strives to make your business grow fast.
Use Printify to create customized products and appeal to all customer bases around the world in just a few clicks.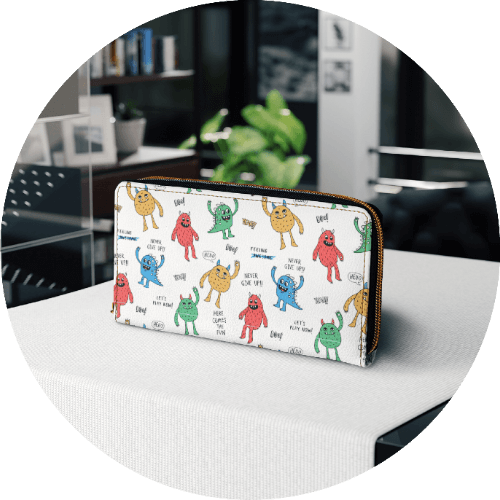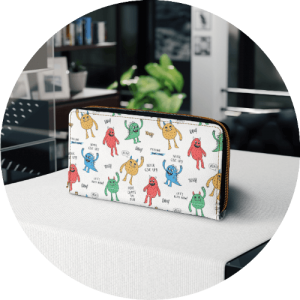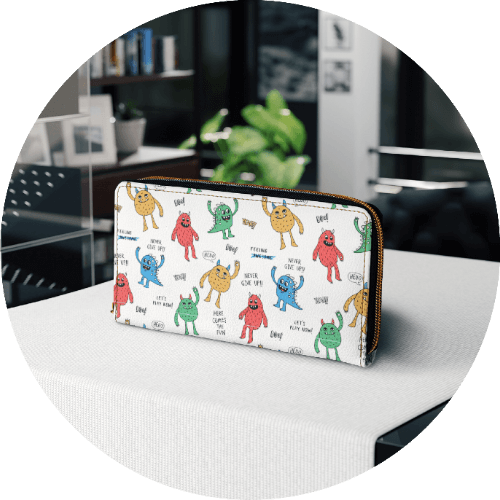 List Your Products Online
List Your Products Online
How to Make a Personalized Wallet With the Free Mockup Generator?
Printify has gone the extra mile to make the designing process as simple and easy as possible. Whether you're a designer by heart or a complete stranger to the world of arts, Printify has got your back. Our well-thought-out Mockup Generator is user-friendly, free and easy to use in only few simple steps.
Top 5 Questions About Personalized Zipper Wallets
Create customized designs and start selling personalized wallets with Printify now! 
Create Your Personalized Wallet!