Greatest 4th of July Shirt Ideas 2023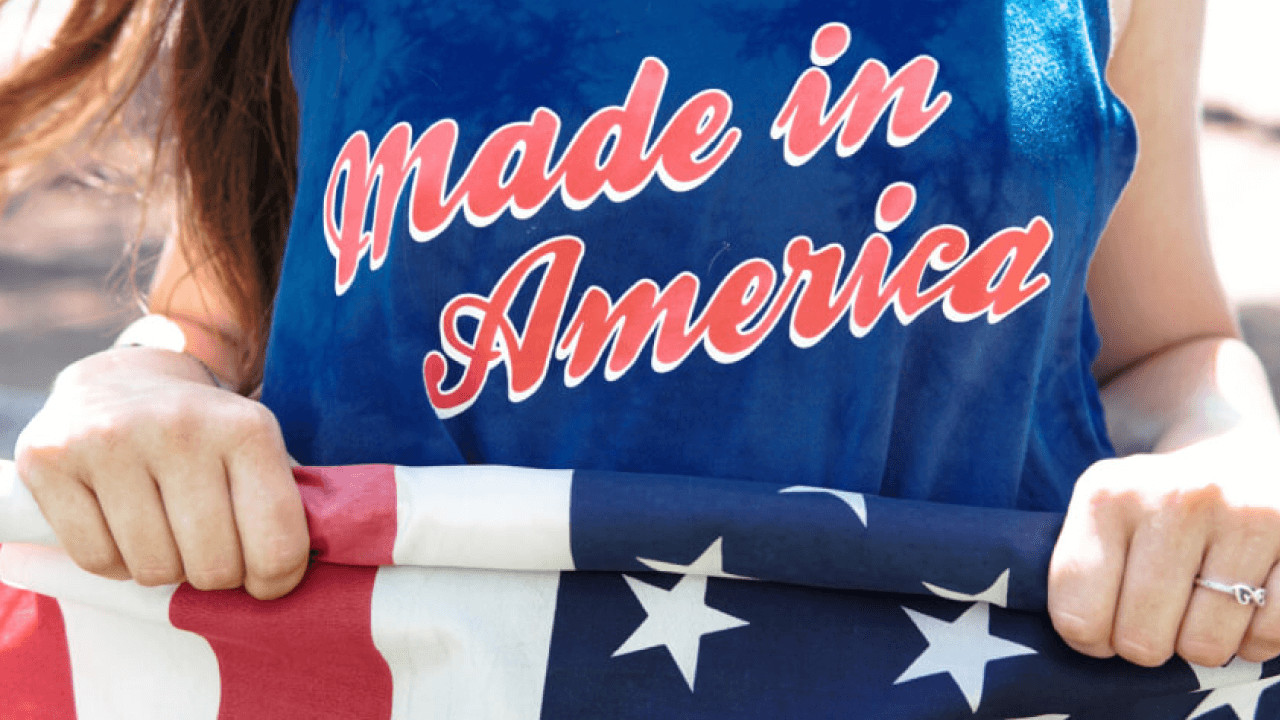 Once again, we're nearing the precipice of American tradition, the de-crowning of taxation without representation – the birth of true determinism and freedom itself.
If your store's lacking a star-spangled seasonal festival, there's nothing to fear but the fear of missing out on our 4th of July shirt ideas. Here's what we have in store:
Get Started With These Free Designs!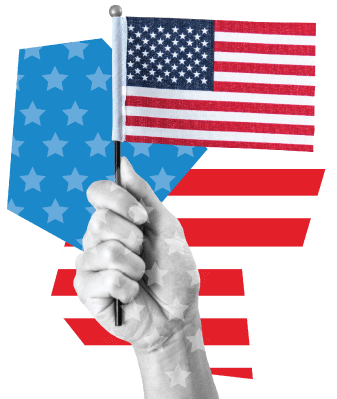 What Makes a Great 4th of July Shirt Design
Just like in most other cases, the greatness of a design depends on the setting – the location it'll be worn at and who's going to see it.
This is your time to shine by wearing or selling shirts inspired by the July 4th shirt ideas you'll find in this blog. Celebrate Independence Day in style!
Let's look at the most common three features of any good brand design. You'll be quick to notice that these features are represented in the 4th of July canon:
There is no need to measure, match, or meticulously outline anything. You don't need to reinvent the wheel – thematic Fourth of July t-shirts have been at center stage every summer for quite a while now, making it easier for people to celebrate Independence Day wherever they go.
Your 4th of July shirt idea needs a specific look and feel that requires at least one of these three features to ensure a working design.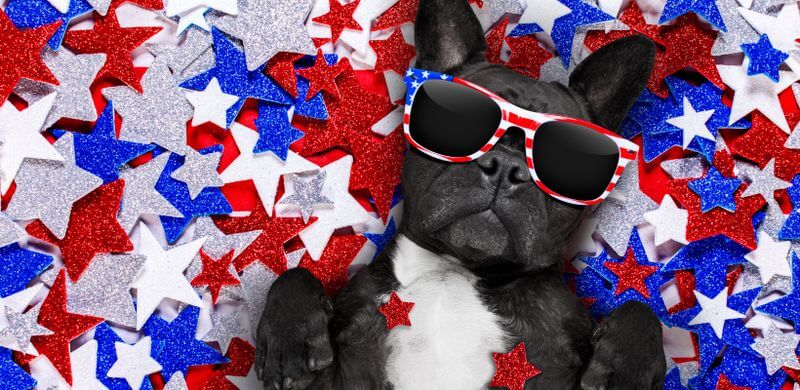 The flag's red, white, and blue colors are the obvious color palette, but those are not the only colors that work for spreading Fourth of July cheer.
Let your imagination run wild through festive 4th of July shirt ideas, and choose those that best match your intended purpose.
Consider an all-over-print finish for larger designs or tie-dye color combinations – it's the middle of summer, and some patterns are even reminiscent of fireworks.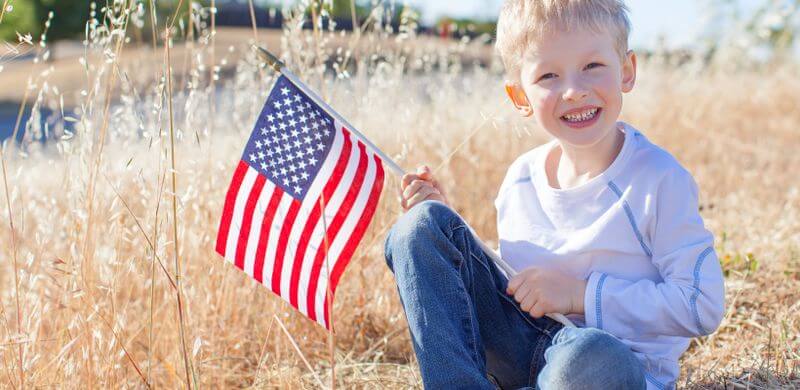 Bring substance to your designs by using popular Independence Day symbols with stars, stripes, bald eagles, corn dogs, and anything else associated with celebrating freedom and family.
If you don't yet have a shirt with Old Glory, this is your chance to make one. As an addition, or alternative, to the beloved flag, you've got the Statue of Liberty, 46 presidents, important maps, and a bunch of iconic state symbols.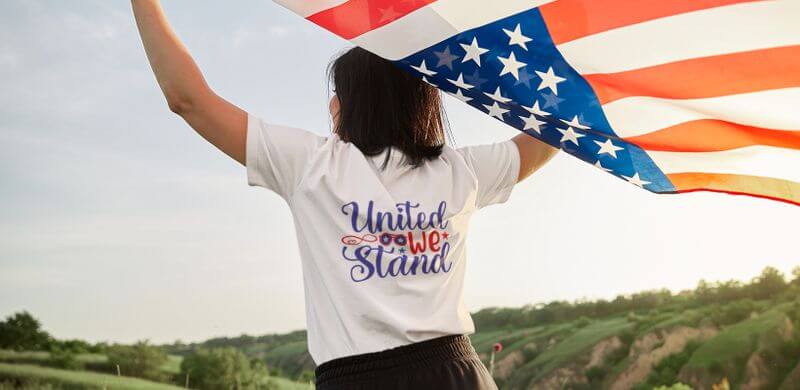 July 4th tees with slogans like "United We Stand" and "Land of The Free" are wholesome and will appeal to many. However, there's also a place for more humorous phrases like "Star-Spangled and Hammered" and "Party like it's 1776".
Take your inspiration from historical or modern quotes. List the records, speeches, and writing that excites our hearts and print it on a shirt.
You can also come up with new and relevant slogans to add to your 4th of July t-shirt ideas.
Where to Find Great Design Ideas
Before diving into your research, gather your thoughts and then navigate the abundant online resources.
Draw inspiration from Fourth of July shirt designs seen in marketplaces like eBay and Etsy, and go through some blogs and relevant articles that offer their collection of 4th of July t-shirt ideas.
Check out Shutterstock's 4th of July royalty-free design vectors for t-shirts, try your luck with Midjourney, or sign up for the Microsoft Designer.
84% of Americans were set to celebrate the 4th of July in 2022. This is good news for you if you're looking to create a t-shirt that's relevant and profitable.
Fourth of July Shirt Ideas
There are a couple of directions you can go and messages you can deliver to other people through just one printed shirt.
To get your creative gears turning, we'll highlight a few great 4th of July shirt ideas from our collection of excellent ideas. From caricatures and abstract patterns to clear and concise messages, tees make an unmatched canvas for your creativity.
Remember to always keep in mind the relevant 4th of July event you're designing the shirt for, whether it's a family barbecue, dinner with friends, a state fair with fireworks, or anything else.
Funny 4th of July Shirt Ideas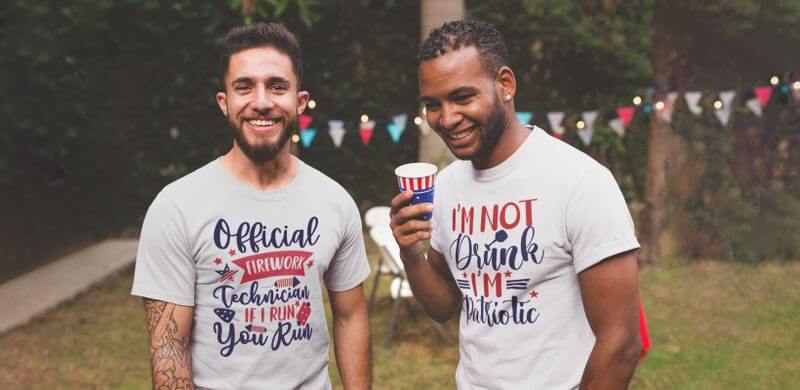 Funny designs serve as a great ice-breaker at a party, but they bring a lot more than great visual style.
You can sprinkle in relevant social commentary in your designs if you fancy some dry humor. Give the people something to smirk at while making your opinions clear.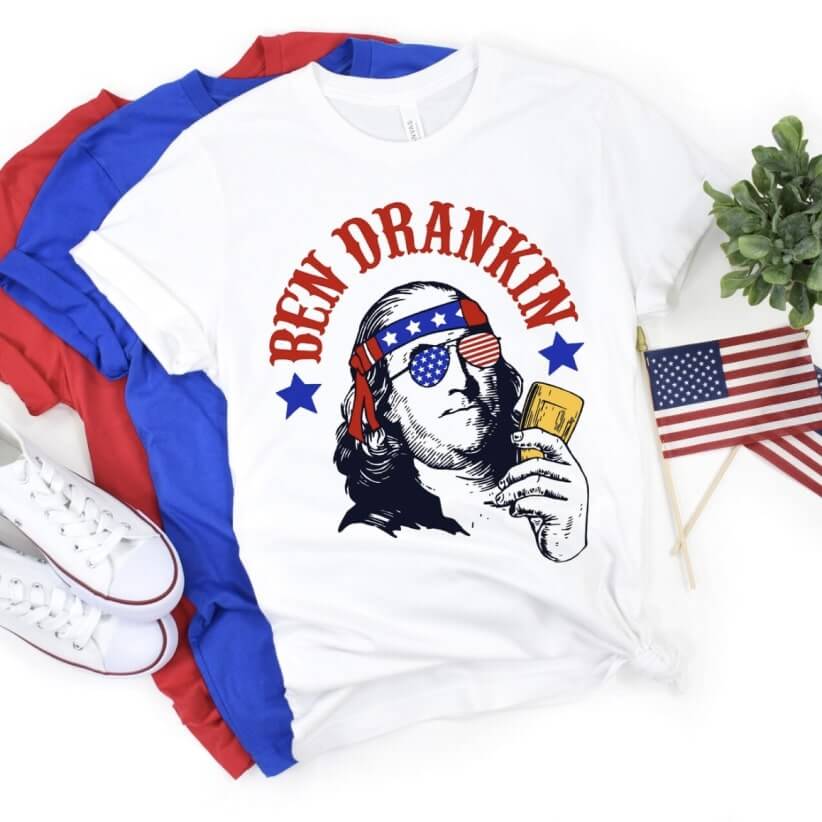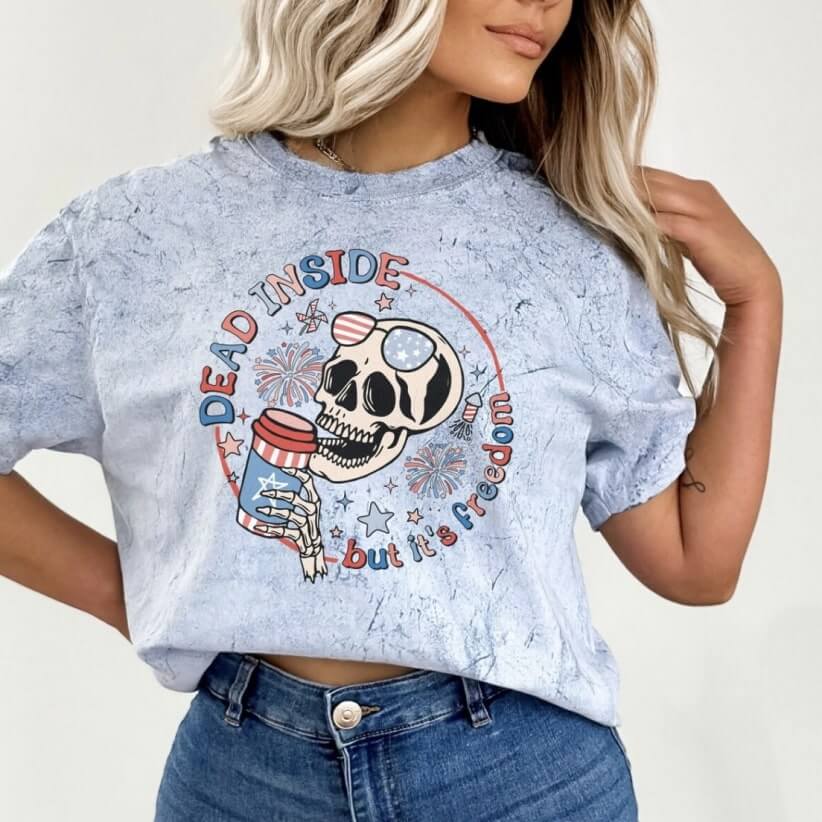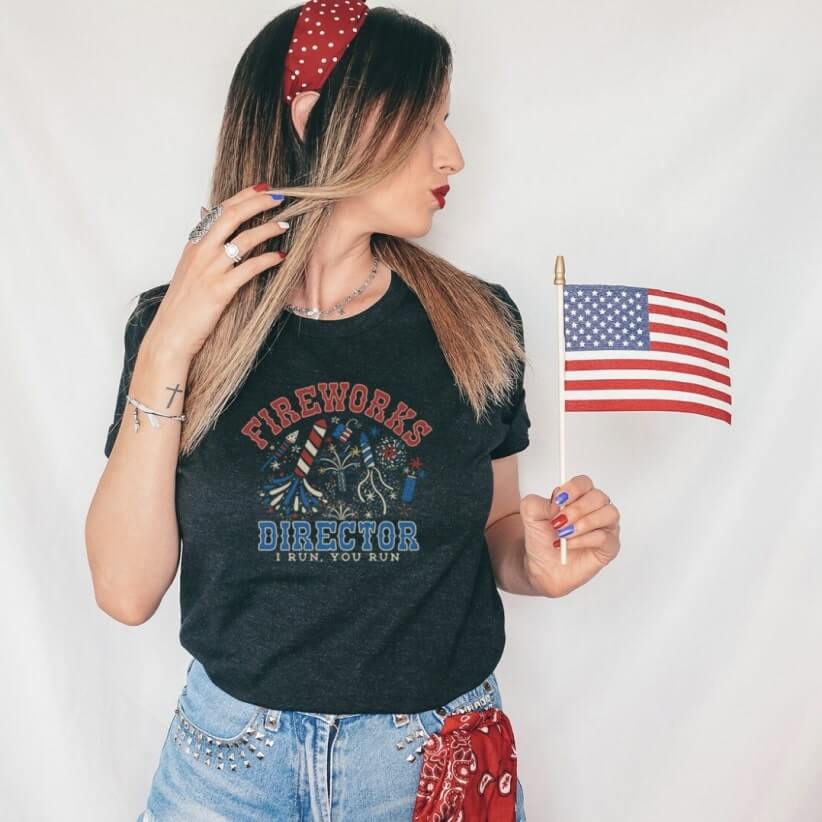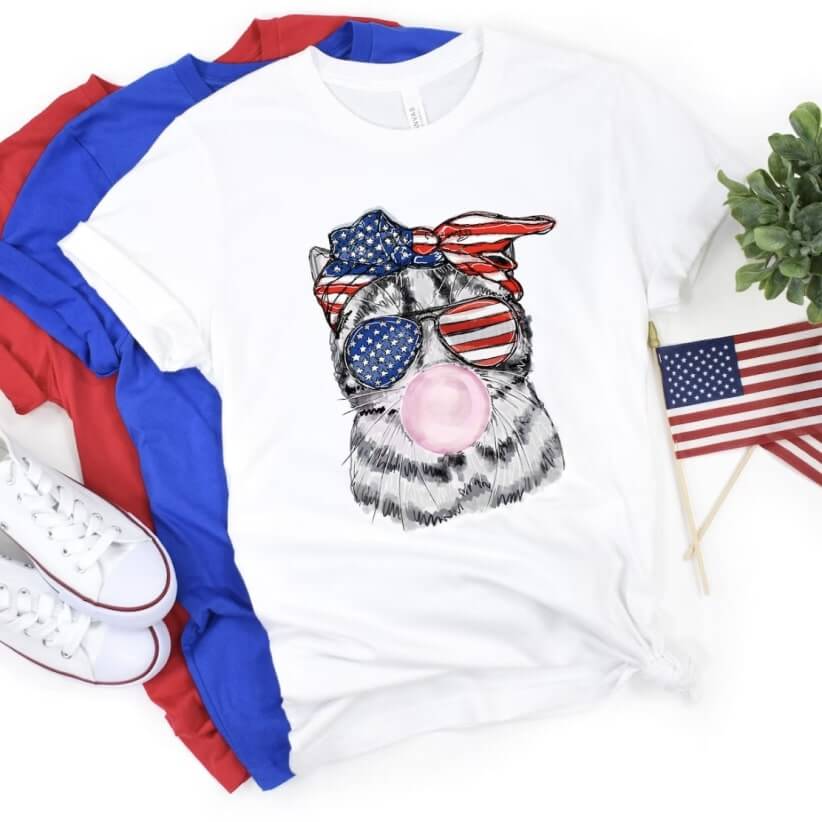 Cute 4th of July Shirt Ideas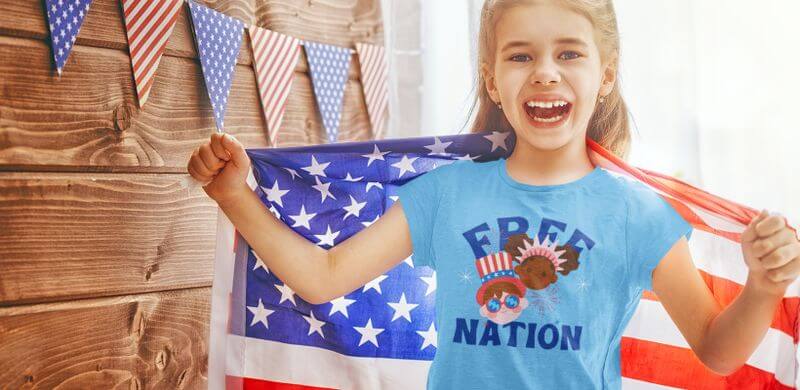 There is nothing quite as cute as freedom, apart from an adorable tee.
Sprinkle your 4th of July t-shirts with stars, hearts, fireworks, and other fun patterns. Create vector art in red, white, and blue with the perfect matching font.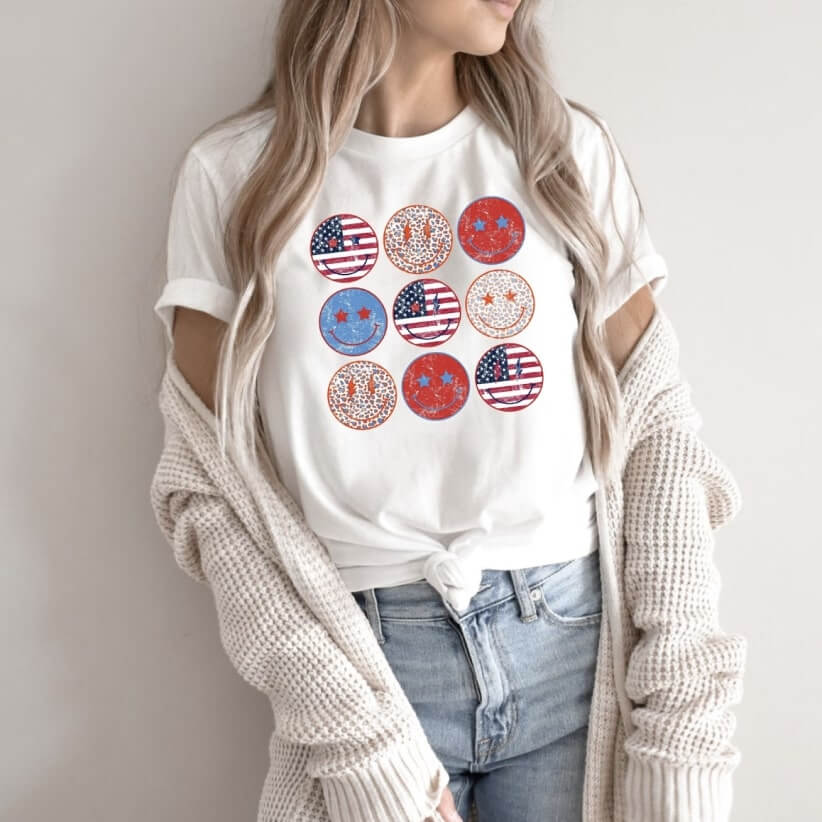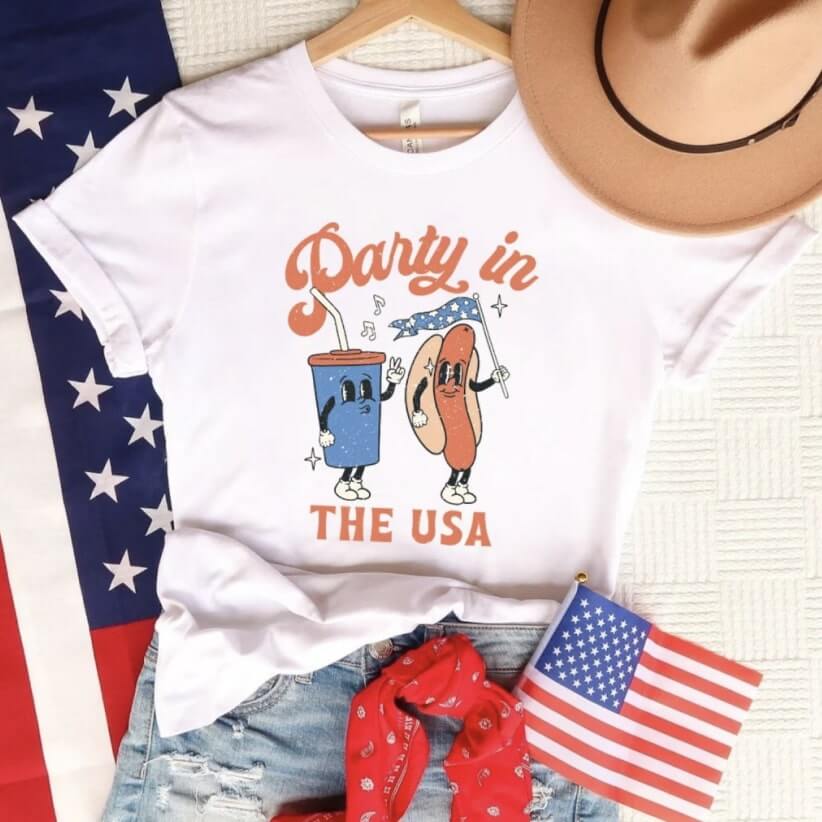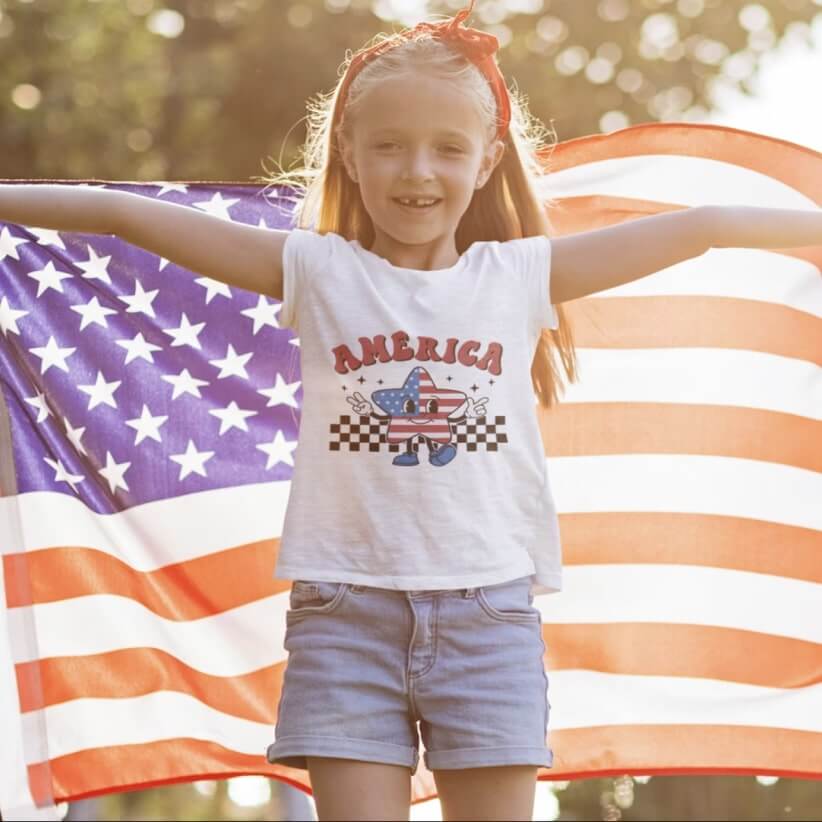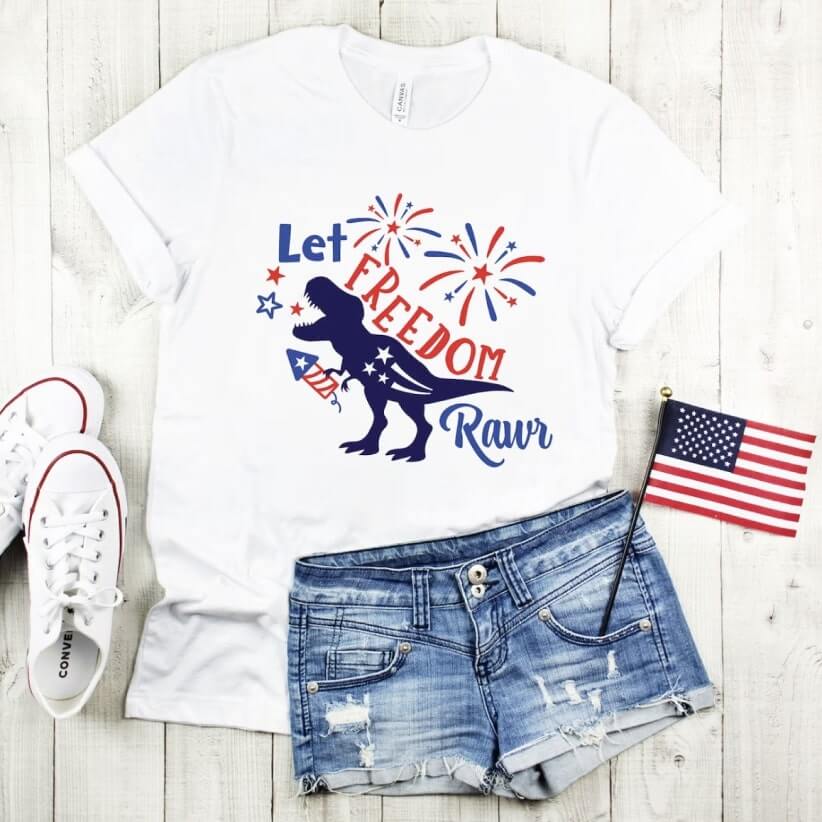 Patriotic 4th of July Shirt Ideas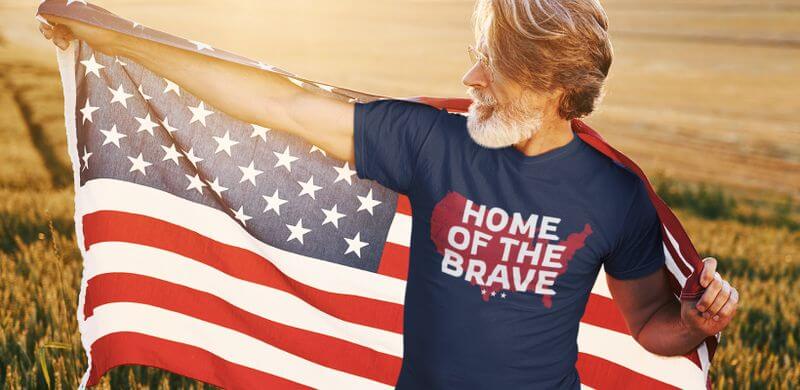 Although there is a significant overlap between this and other categories, patriotic shirts are quite easy to tell apart from the rest. Though it's fair to say that all 4th of July shirt ideas are patriotic by default.
Key elements of a patriotic tee include the flag or any other symbol associated with the country, an inspiring word or phrase, and, above all – a clear love for the country.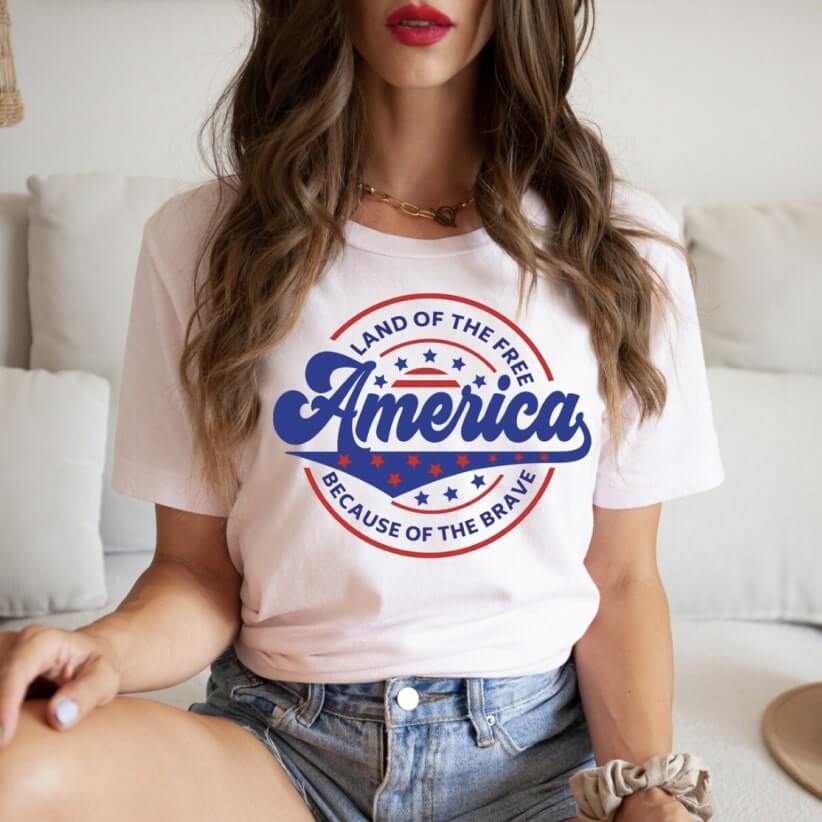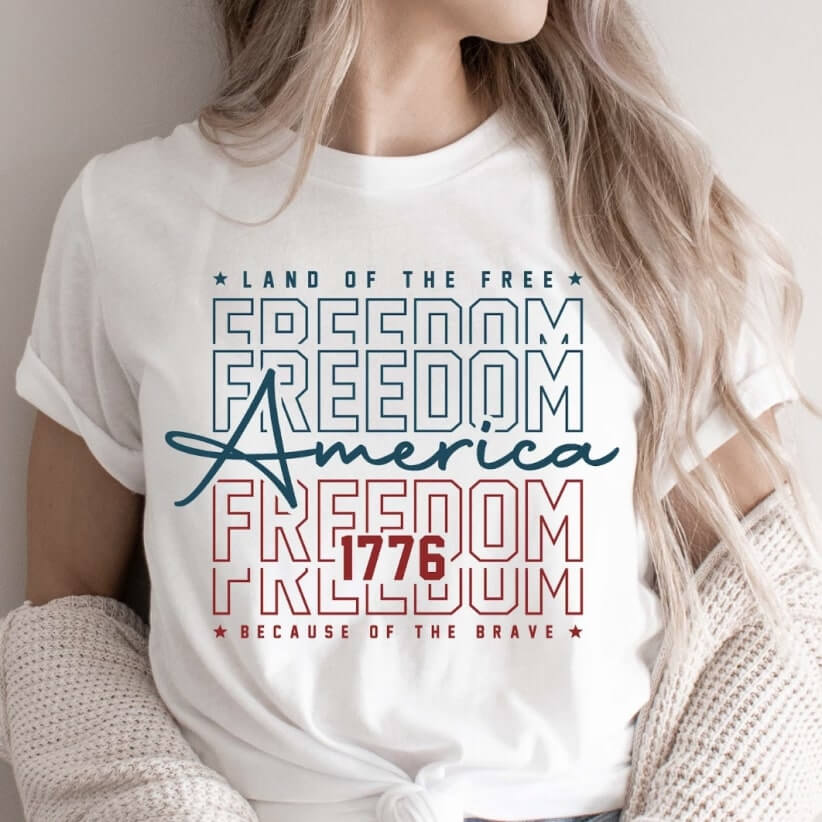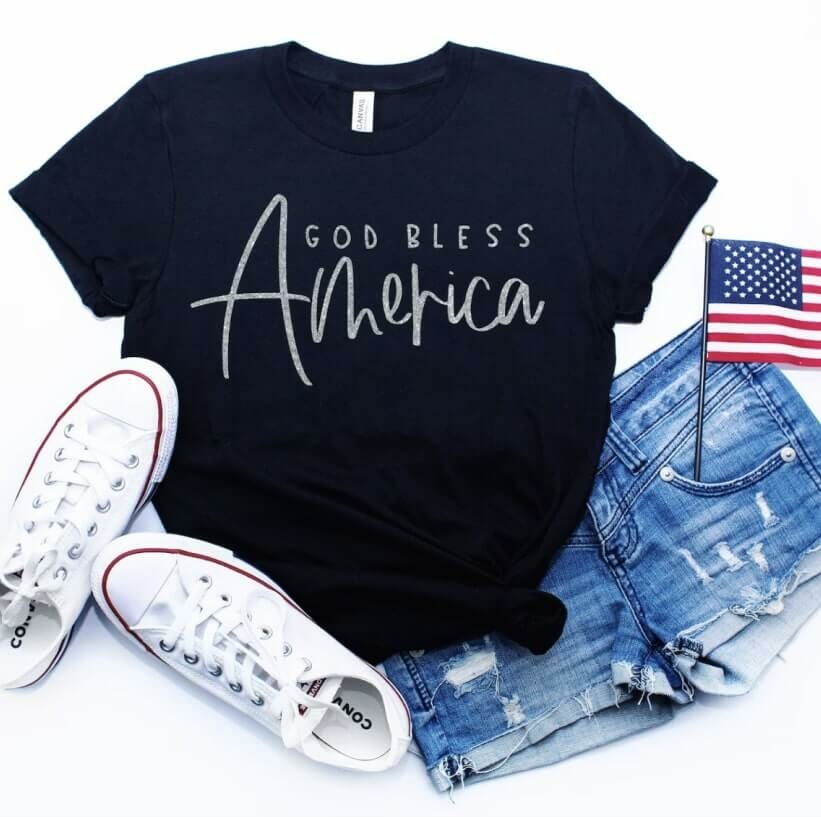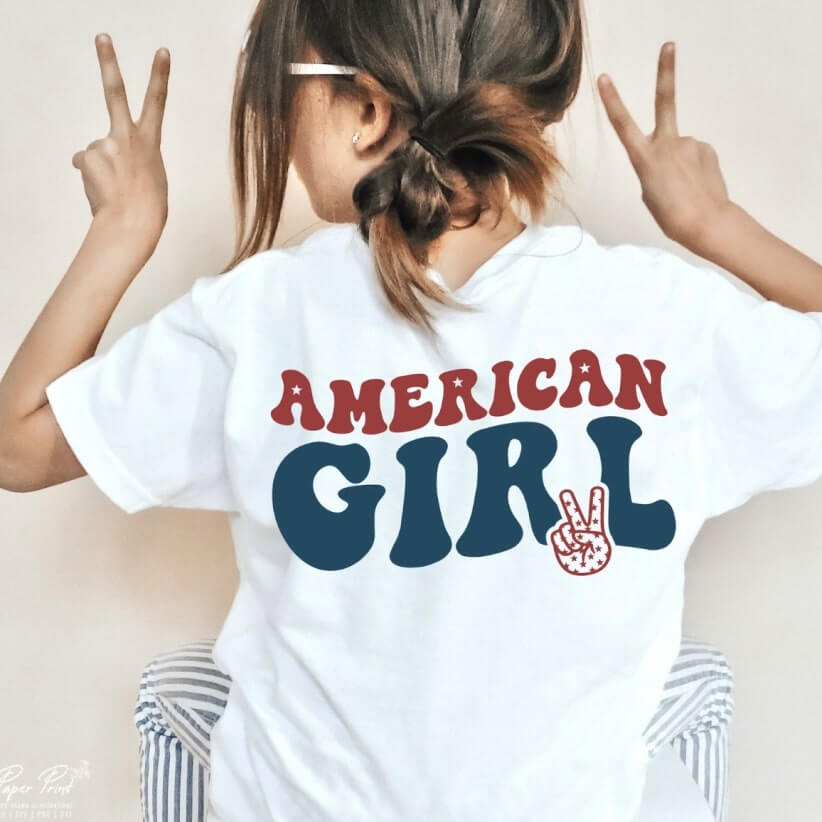 Family 4th of July Shirt Ideas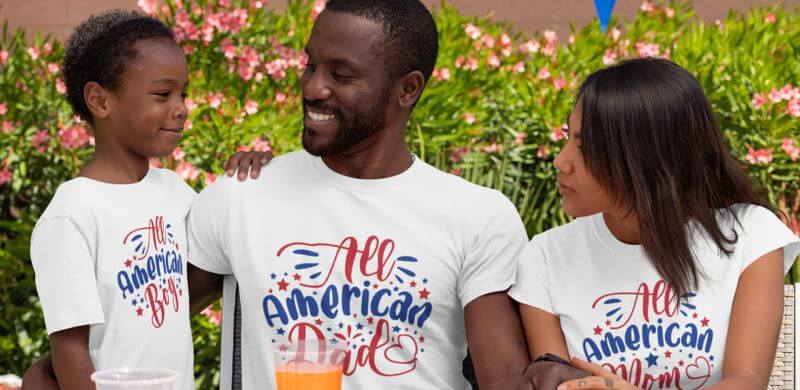 This is the category for matching and slightly more custom shirts. "Proud American Mom", "I rather sit inside", and other tees work great as 4th of July family shirt ideas if everyone gets their own custom t-shirt.
If done right, you can create an annual theme to get more families involved and even compete for the best family shirts in the neighborhood.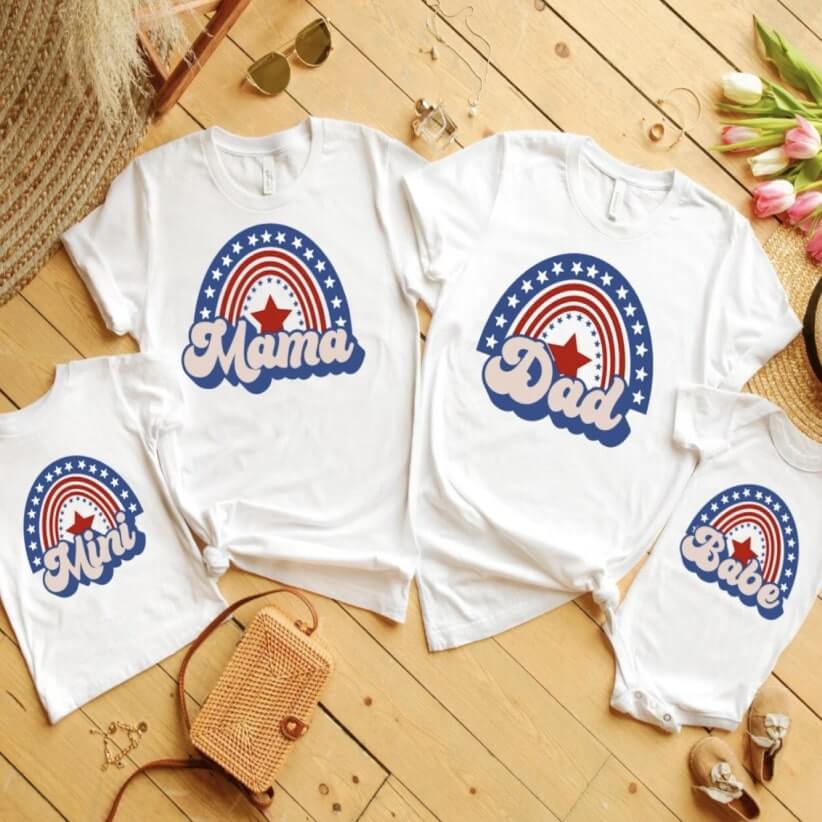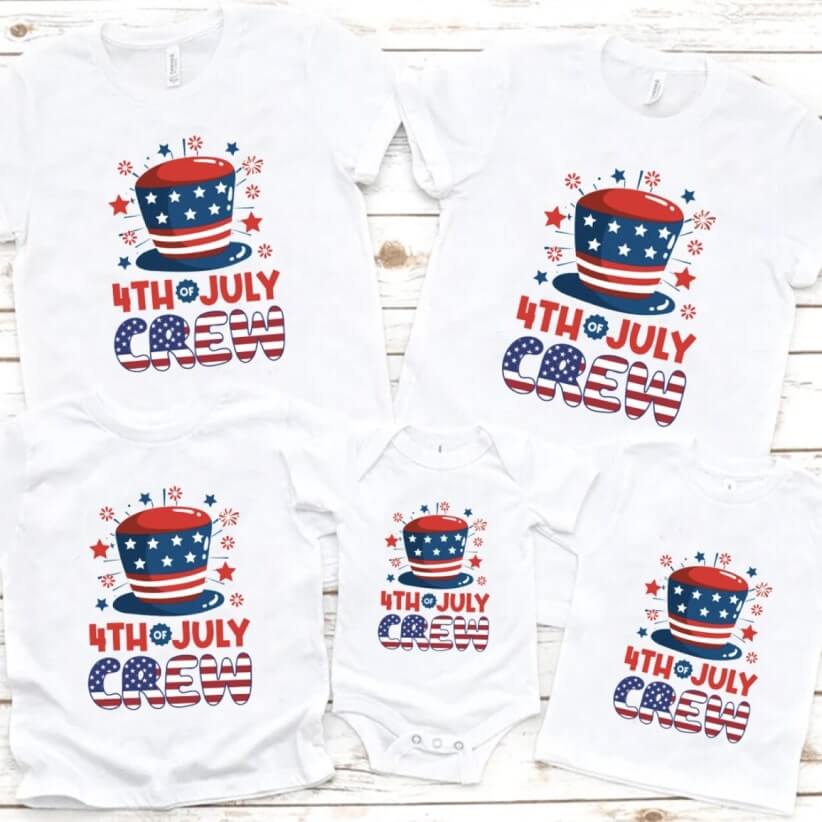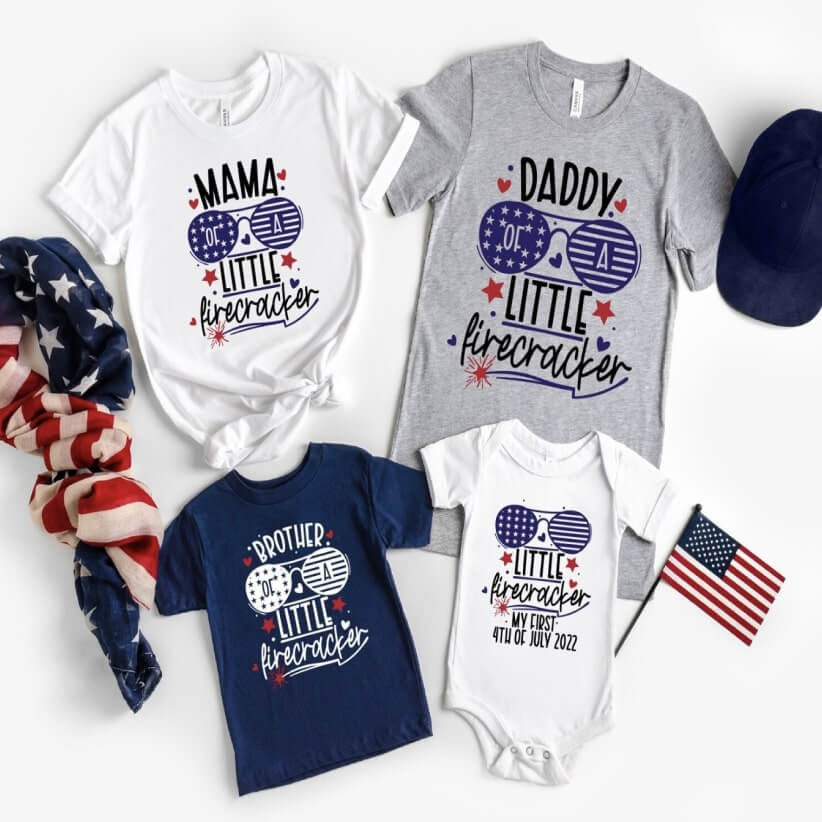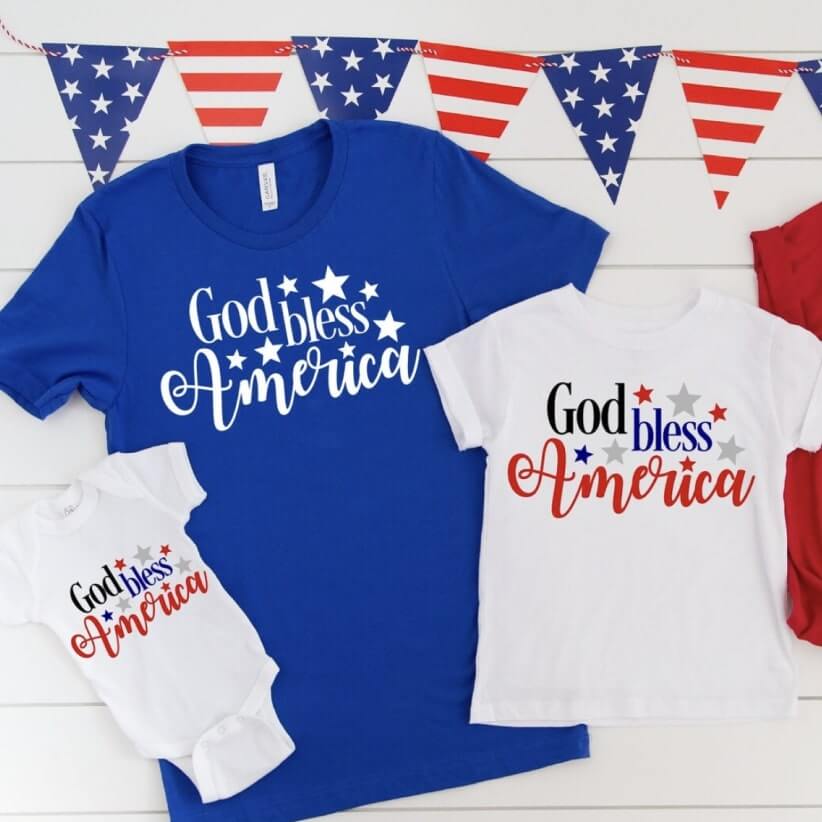 Create 4th of July T-Shirts With Printify
Printify lets anyone with internet access and a dream create custom tees for themselves, friends, family, or their own eCommerce store.
We offer a growing Catalog of over 850 products and more than 85 vetted Print Providers. Choose print on demand with no order minimums for your custom shirt orders.
Browse through the Printify Catalog to find your favorite shirt. You can select one or many shirts to order or add to an eCommerce sales channel.
Once you open a product page, you'll see a list of Print Providers, the shirt variants they offer, as well as product and shipping costs.
Upload your own or create designs with our Mockup Generator. We offer free design tools, pre-made designs, and free graphics ready for you.
The products you create will be saved in your profile, and you can place orders by clicking on  My store → Orders → Get samples from the top left of your Printify account.
Why Sell Independence Day Shirts?
Last year, 59% of Americans said they would celebrate July Fourth with a cookout, barbecue, or picnic.
This knowledge provides you with a clear customer niche that will search for those cute and fun t-shirts you've already imagined earlier in this blog.
All you need to do is start creating.
Sell 4th of July T-Shirts with Printify
Check out Printify's growing list of shirts and local Print Providers to jump-start your seasonal success and put the most memorable and symbolic holiday to the test with your unique designs.
Create an account and products and start your t-shirt business with no upfront investment.
With print-on-demand, you can order one or many t-shirts, as there are no order minimums.
Our Mockup Generator offers design tools that will simplify t-shirt designing. Scale, adjust your graphics, add text, or use our free designs.
Bring cheer and a much-needed sense of togetherness through custom created 4th of July t-shirts. Add the necessary red, white, and blue to any barbecue with a t-shirt that's great for you, your friends, family, or customers.
Keep an eye out for the golden nuggets that speak truth to power and power to truth.
Share the article
Topics