Are you looking for custom bottle openers that can increase new sales for your online store? It will attract audiences from all walks of life as you are targeting them on a personal level!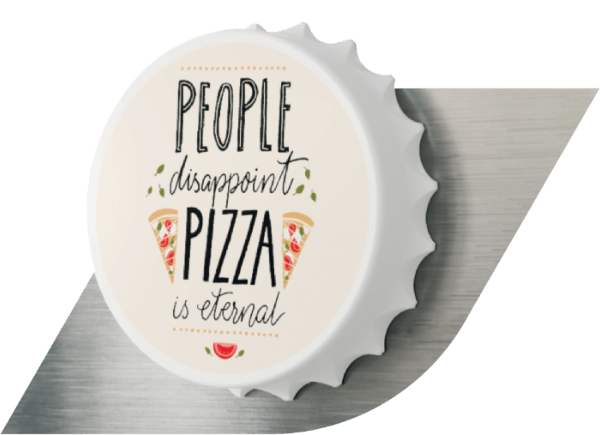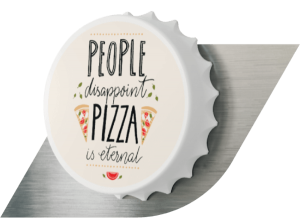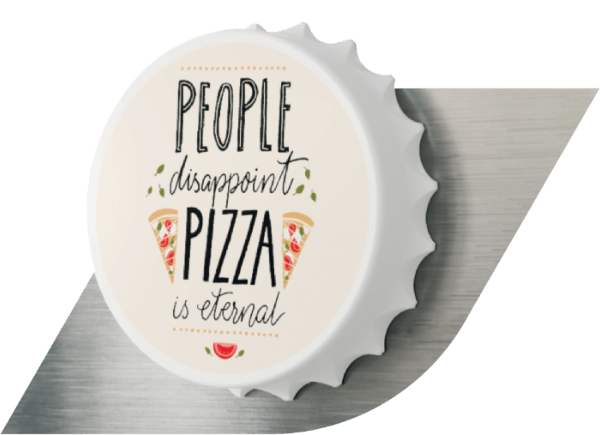 Create and Sell Custom Bottle Openers Online
Custom Magnetic Bottle Opener
Finesse and style do not necessarily allude to a bottle opening mechanism. But what if we told you, it did? We present to you – Personalized magnetic bottle openers!
Our custom magnetic bottle opener offers a wide range of features that you can benefit from. First off, the design is compact and looks like a bottle cap, it makes it look unique and attractive. It is easy to use and durable because of our production and quality control. The matte finish you get after using our printing technology is of high quality.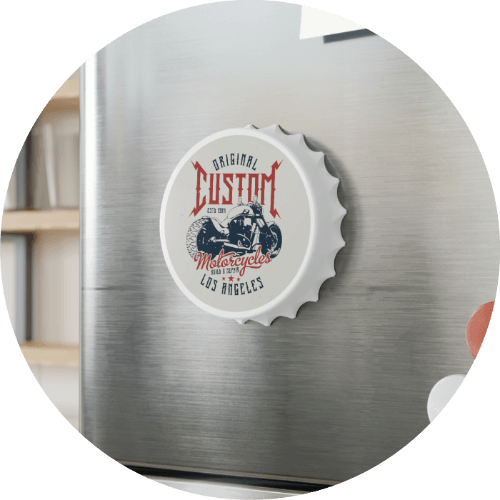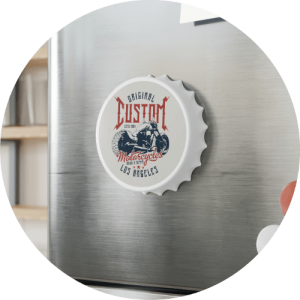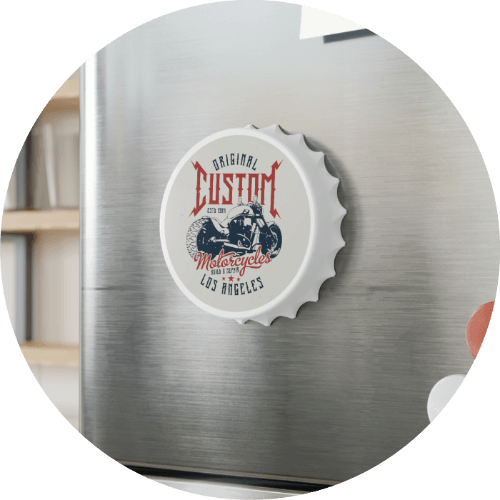 Great Ideas for Personalized Magnetic Bottle Openers
Having a leisurely bottle of beer and opening it using your store's customized opener will look and feel amazing to your customers. It will help your business succeed without any hidden cost, as customizing bottle openers are 100% free. Want some inspiration? Here are some design ideas to get started with!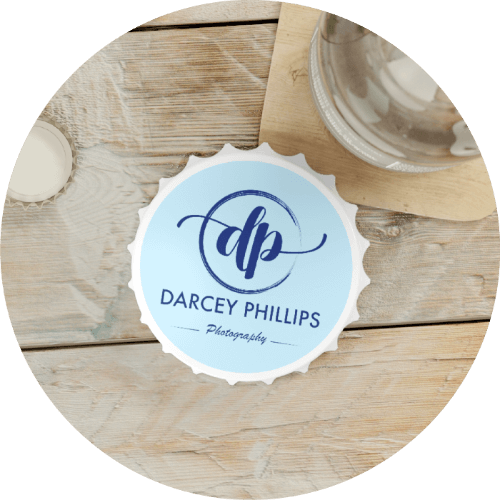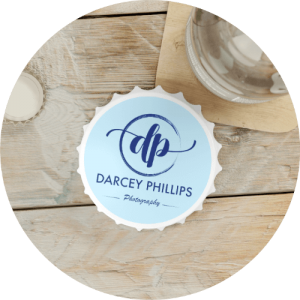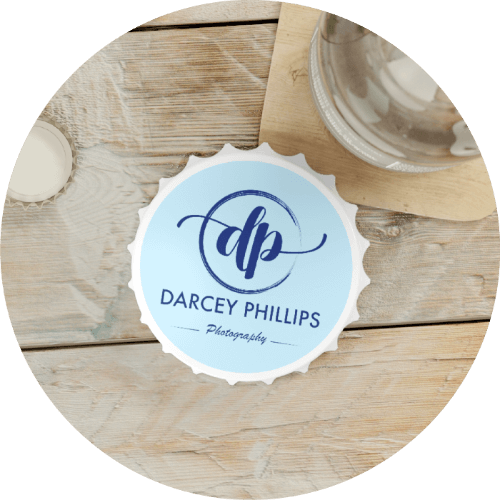 Custom Name Bottle Openers
Carving a name into your possessions is never a bad idea. If you are a business owner, inserting your business logo can be ideal. It will be unique and intriguing to your customers. Furthermore, once you get your first custom name bottle openers order, Printify will take care of the rest – print, pack, and ship!
Funny Custom Bottle Openers
What is best enjoyed with a bottle of beer? Humor and a lot of funny stories! So, why not use funny designs in your personalized bottle openers? It will also become a "hot topic" of conversation amongst your peers. Humor is a great way to attract customers to your shop. Once again, you are guaranteed to get numerous customers willing to buy funny custom bottle openers for different occasions such as a Stag party, Birthday, Halloween or even Valentine's Day.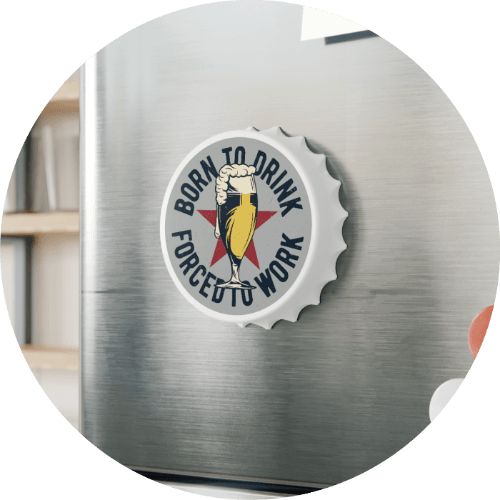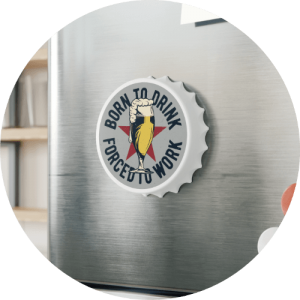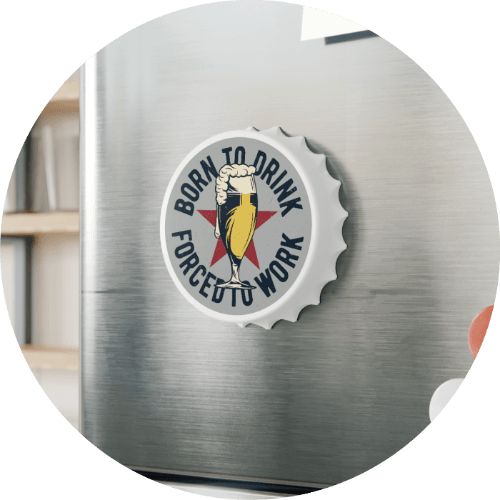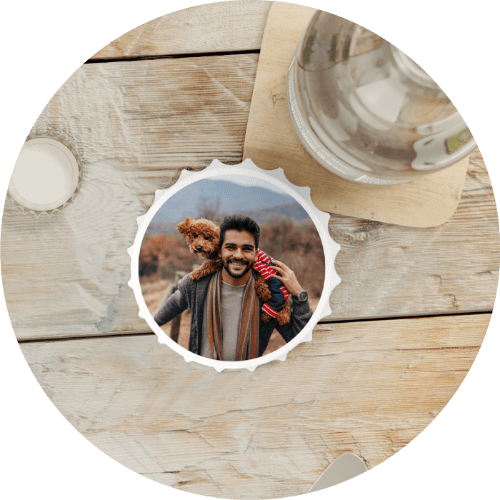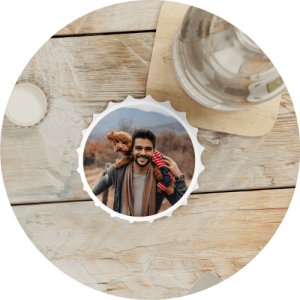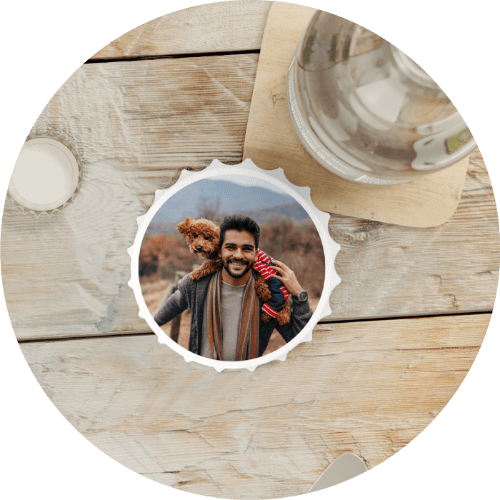 If you use pictures on bottle openers, you can market your products on a personal level. You will attract more customers to the store and persuade them to order. And, once they do, Printify will do the rest! Top themes for the perfect Custom bottle opener with picture: Birthday, Wedding, Anniversary, Baby shower, Graduation, Christmas, New Year's, Father's Day.
What is another thing that goes well with beer? Sports! You can add quotes or imagery of your favorite team onto our custom bottle openers. Introducing a sports bottle opener theme will attract sports fans and pique their interest. You can easily get them to buy your product as there are numerous sports fans in the world. Pick the sports bottle opener for your customer who loves American football, baseball, basketball, ice hockey, soccer, tennis, golf, or even wrestling. Please keep in mind that merchants cannot print products that infringe on the intellectual property of others.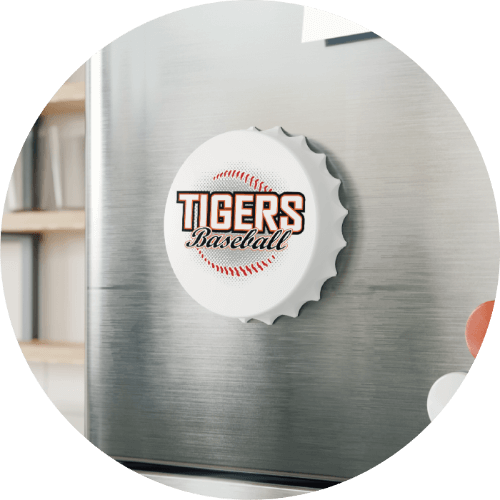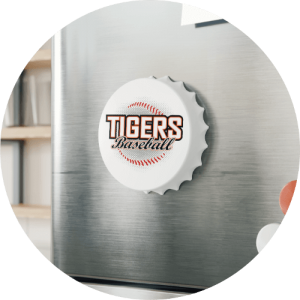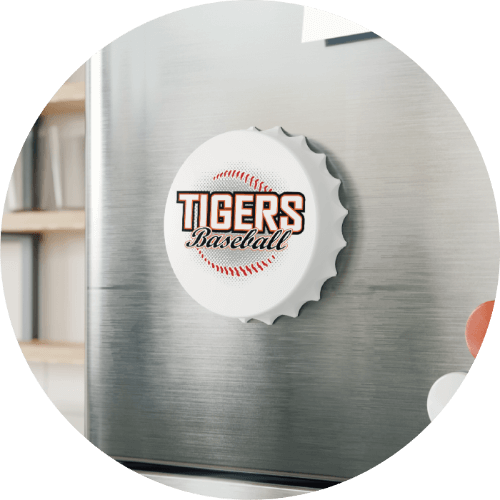 Create Your First Custom Bottle Opener!
Why Choose Printify as Your Partner?
You can utilize the services offered at Printify to sell your merchandise without managing the storage or paying for protection. Furthermore, you will not require any inventory management as we send the products directly to your customers. Printify provides the best prices along with fulfilled merchant protection. There are 400+ unique products you can choose from on our website. 
After you are satisfied and happy with the custom product, you can automatically publish it on your online store. Printify has integrations with eCommerce platforms like Etsy, Wix, Shopify, and more, where you can effortlessly sell to numerous online shoppers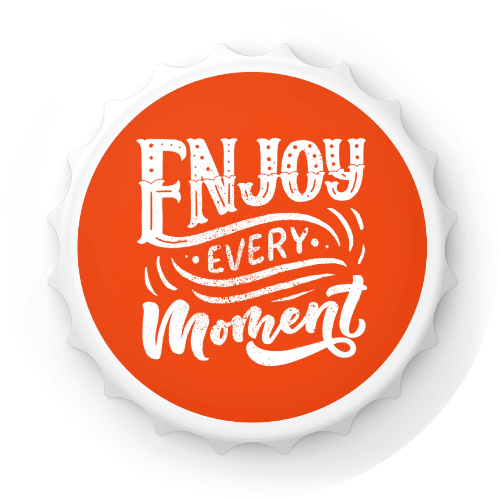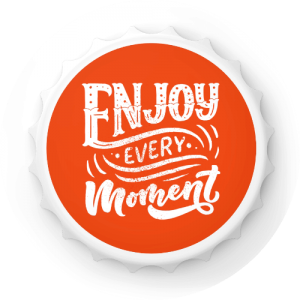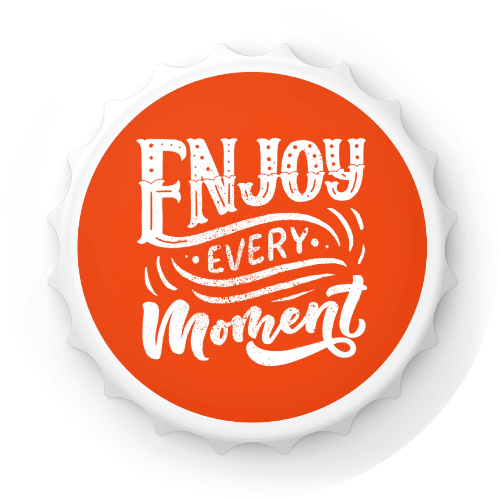 Start Selling Custom Bottle Openers Today With Printify
You can use Printify to start your custom bottle opener journey. So, how does our printing interface work? Take a look at the easy processes below:
FAQs About Custom Bottle Openers
Think of the possibilities you can unravel by creating a store for custom bottle openers. Furthermore, you can engage your customers with a redefined essence of the bottle opening. Get started with the Printify interface today!
Create Your First Custom Bottle Opener!