Start creating 365 days of pure art with custom calendar printing. Our wall and desk calendars will put a smile on people's faces all year round and showcase your designs in a truly functional way.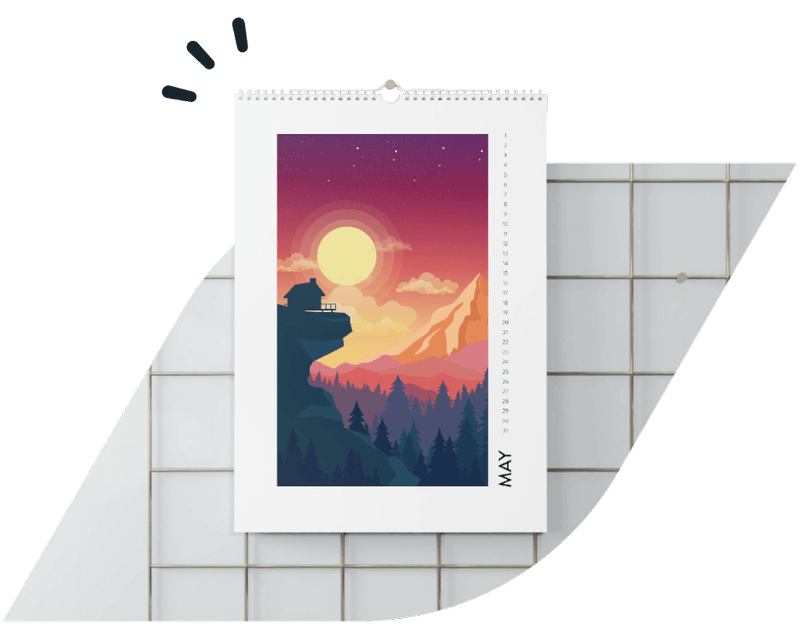 Print Custom Calendars With No Minimum
If you're thinking: "What else could I add to my online store that people really need," then think no more, for custom calendars are what you need. Gone are the days of unsightly generic calendars to mark your significant appointments & occasions: enter custom calendars with gorgeous designs & art.
Calendars make for great gifts for your family and friends, as well as useful and beautiful corporate gifts. In our catalog, you'll find two beautiful solutions: a wall calendar & a desk calendar on a wooden stand that makes any workstation (or even a countertop) look chic and stylish.
Custom calendars are fairly fast to make (2.9 days on average). The calendars' modest dimensions allow for hassle-free packaging and shipping. Most importantly, a custom calendar is a positively useful piece of art.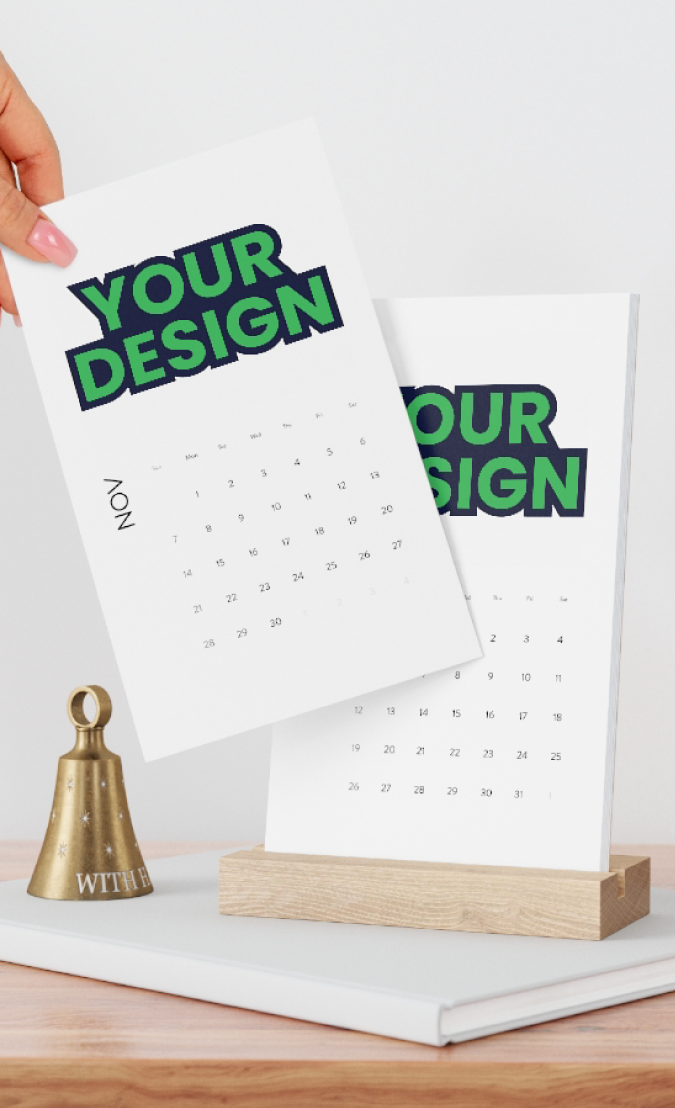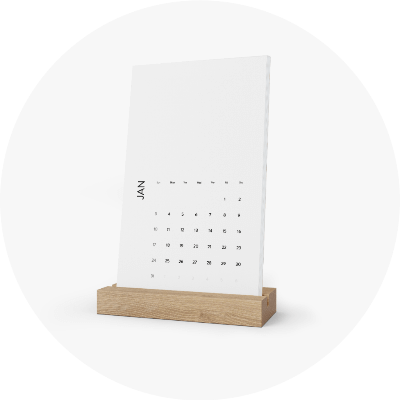 Sustainability and green thinking are bigger than ever. That's why we've included this 12-page vertical desktop calendar in our catalog. It's made of FSC® certified 100% eco paper and comes in a chic bright white, matte finish, and a beautiful oak stand. Every month will bring joy with a beautiful memory or artwork to brighten up your workspace.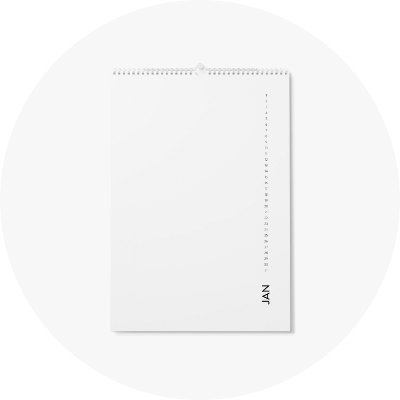 Welcome the year 2021 with photos of your family and friends or gorgeous colorful designs with our wall calendar. Its A3 size (H 17.72 x W 12.6 ) is big enough, and its finish smooth enough to see even the print's smallest details. The wall calendar is also made of FSC® certified 100% eco paper to be kinder to our planet.
Custom Calendar Printing Online.
We Print and Ship Directly to Your Customers.
Personalized calendars are a great way to put your foot in the eCommerce world.
You only choose the type of calendar you want to sell, upload your artwork, and publish to your store.
We'll handle the rest: production, packaging, and shipping directly to your customers no matter where in the world they are.
Make a Calendar With No Minimum
Because of the wonderful Print On Demand (POD) business model, there's no order minimum. This is a great opportunity for you because you will never run out of inventory on your custom calendars. After all, you won't need any! We see inventory issues quite a bit. You see some merch you love, but it's sold out. Boo Hoo. With Prinitfy and POD, this doesn't happen because you simply don't have to keep stock. Once the order is placed, calendar is printed, packaged, and shipped.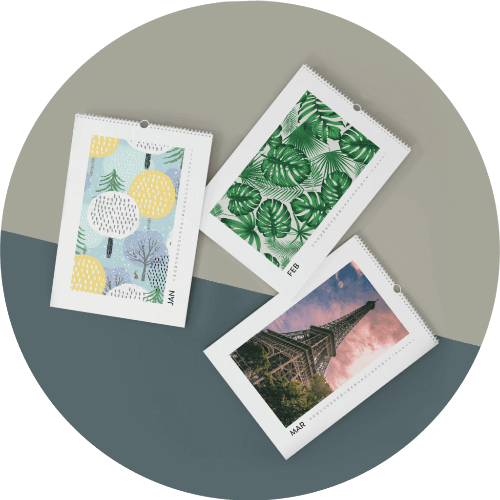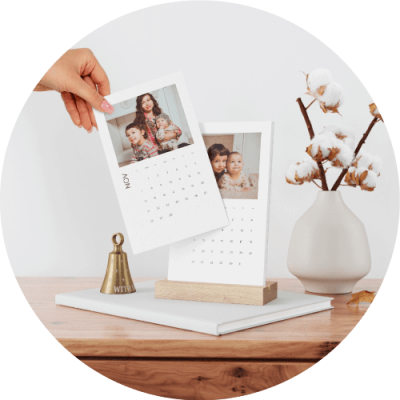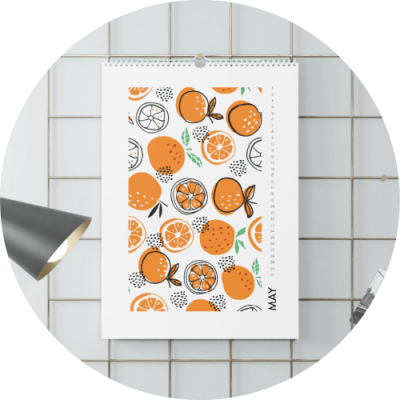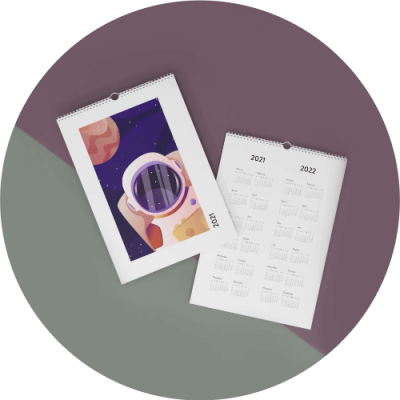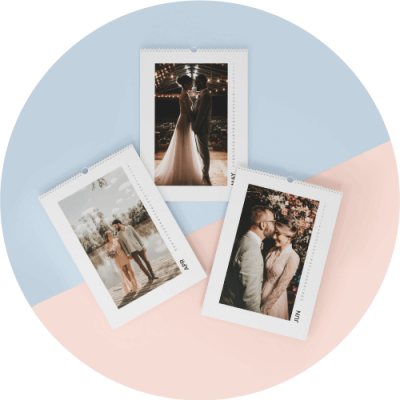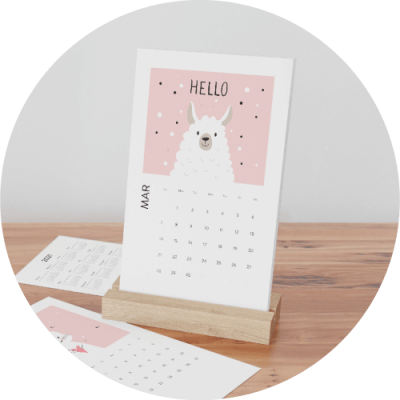 While it's possible to get a calendar virtually everywhere, even while getting groceries, it probably won't complement an elegant minimalist home or a cozy cabin in the woods, for it simply is a soulless mass-produced bunch of paper. 
With our custom calendars, you're getting a high-quality matte eco paper, vivid colors on the print are and absolute uniqueness. We here at Printify are keeping an eye out on trends to provide the best blank products out there.
Custom calendars are great gifts for friends and family so they can enjoy beautiful photos, drawing, and other forms of visual art every month of the year. You can even create calendars to market your business.
Why Sell Custom Printed Calendars?
Selling custom calendars is a great way to earn some extra money. If you already have a steady customer base who know and love your artwork, calendars could be yet another display of your art in their home or office. If you're just starting out, a beautiful calendar could be a gateway product for you to enter the print-on-demand dropshipping scene.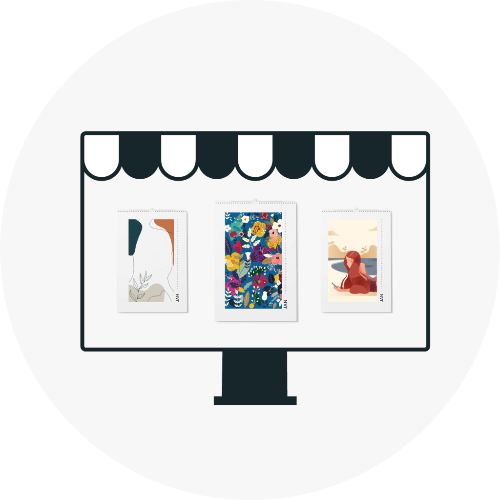 Start Selling
Custom Calendars
Custom Calendar Printing With Printify
Easily Connect Your Products
You need to reach customers to sell your designs. The best way to do this is by connecting to an eCommerce platform or marketplace. Fortunately, the Printify merch maker supports automatic integrations for Shopify, eBay, Wix, WooCommerce, Etsy, Squarespace, BigCommerce and PrestaShop.
Choose Your Print Provider
With Printify, you've got world-class print providers at your fingertips. We love laying low and letting your business shine: your customers will only see your brand and your design when you make your own shirt and sell it online. Make your own shirts come to life with over 90 printing providers from all over the world – US, Canada, Europe, and even Asia. This means shorter delivery times and lower shipping costs no matter where your clients are.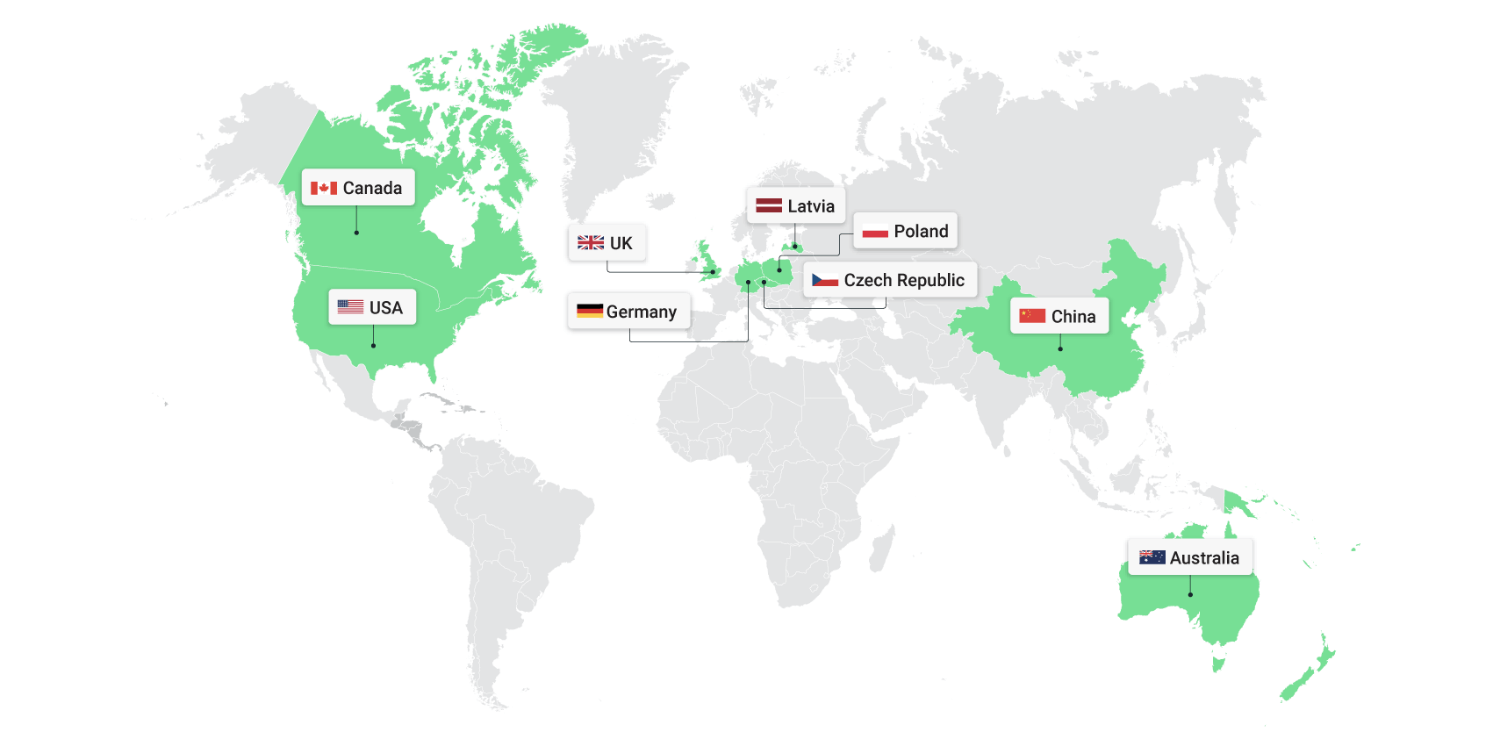 Frequently Asked Questions About Custom Calendar Printing
Start Selling Custom Calendars!