Whether your customers are binge-reading bookworms, high-browed literary snobs, or simply casual readers, personalized bookmarks are a surefire way to attract their attention and make a profit.
Make Your Own Personalized Bookmarks & Start Selling
Why Should You Design and Sell Custom Bookmarks?
Although e-books have taken the world by storm and continue to enthrall readers with various advantages, paper books will never, ever disappear. There's nothing more magical than getting lost in a good book – the sense of time disappears, and you feel like you're a part of something bigger than yourself.
As lovely as reading is, everyone takes a break once in a while and steps out of the grand adventure they had embarked on, and that's where bookmarks come in. Sure, some people make do with sticky notes, but others simply use the age-old dog ear technology.
The best way, however, to remember exactly where you were in the book is by using bookmarks, which is a simple yet awesome solution. What's more, a lot of people collect bookmarks and find them absolutely charming.
Well-designed personalized bookmarks are an easy way to make a profit – they make wonderful and handy gifts for your friends, family, colleagues, and employees.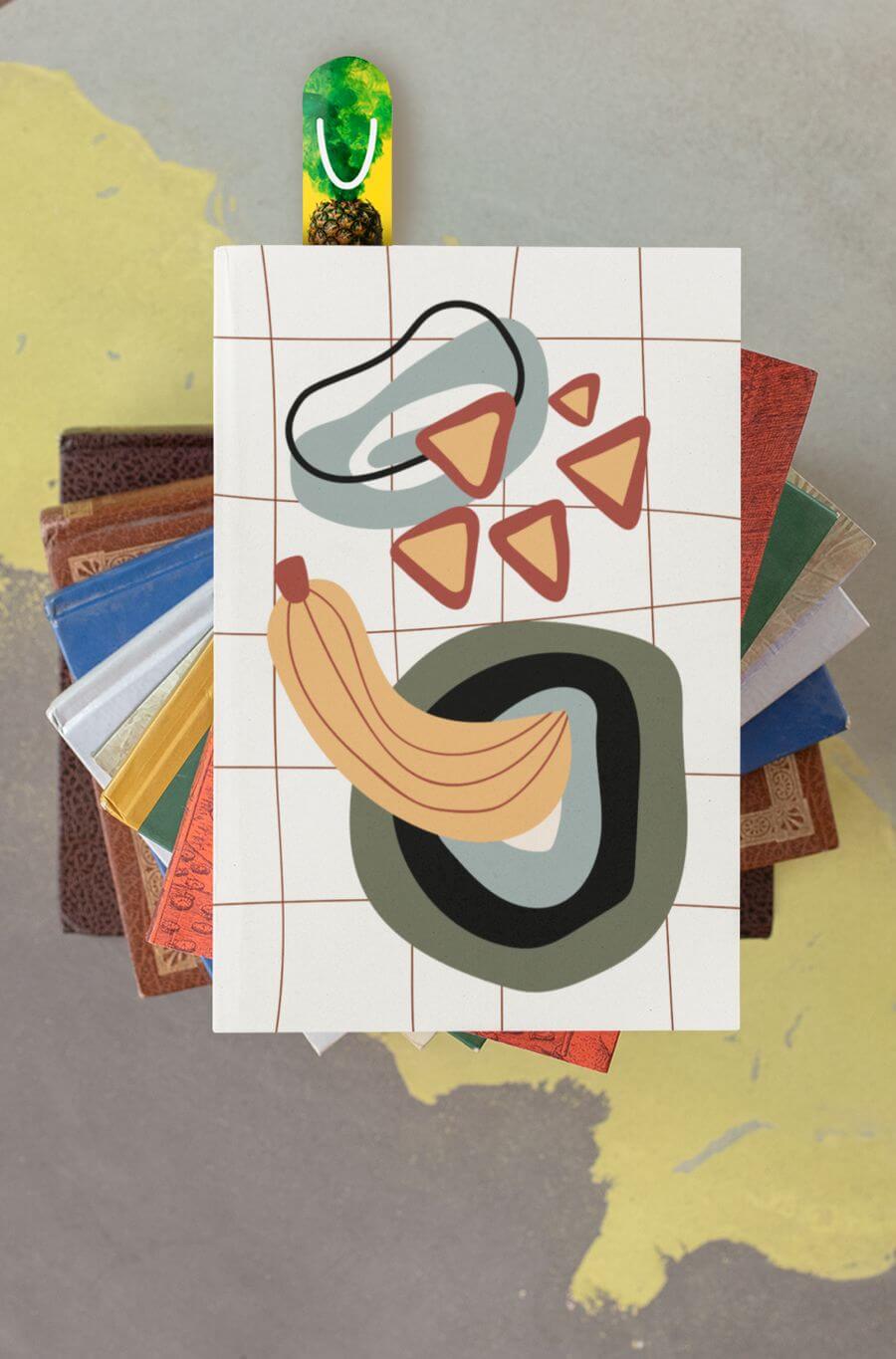 Introducing Our Custom Bookmarks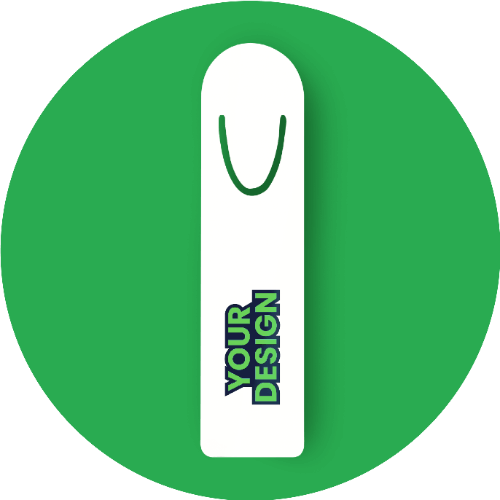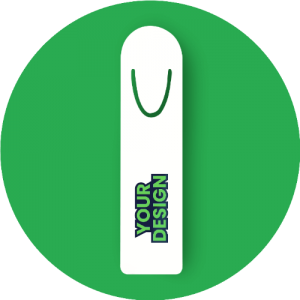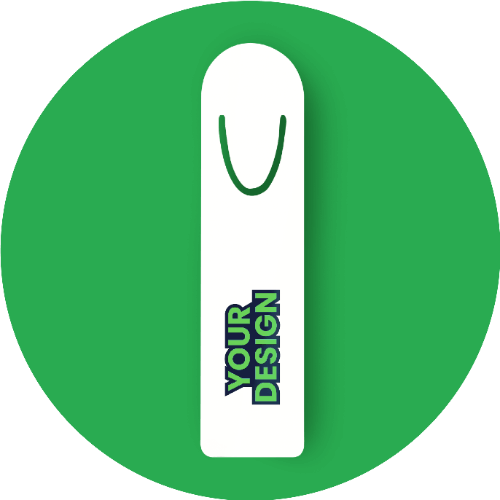 If your customers love reading, this one's for them – a treat for fellow bookworms. With these personalized bookmarks, you can breathe new life into your online store's catalog. Simply add a marvelous design, and you've got yourself an item that's perfect as a gift and is sure to appeal to your customers.
Let's take a look at some of their awesome features.
Make Your Own Custom Bookmark!
Custom Bookmark Design Ideas
Everyone loves a good bookmark, and nobody more than customers who are avid readers. Even though their literary appetite is insatiable, and they can read in bed until their arms hurt, they need to take a break from time to time. In these moments it's important to remember where they left off, and do it with style.
With our print-on-demand service, you can easily make your very own personalized bookmarks that are destined to become your next bestseller. Our free design tools allow you to unleash your creativity and bring your vision of the perfect bookmark to life. Here are some good ideas to get you started.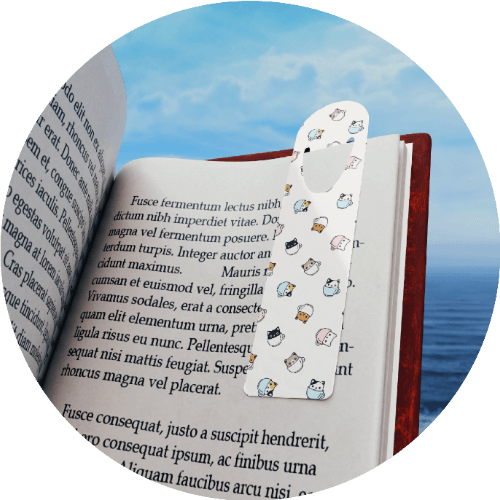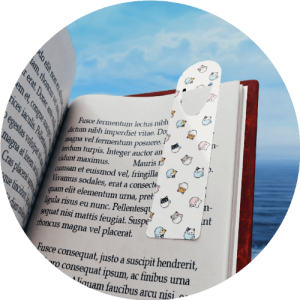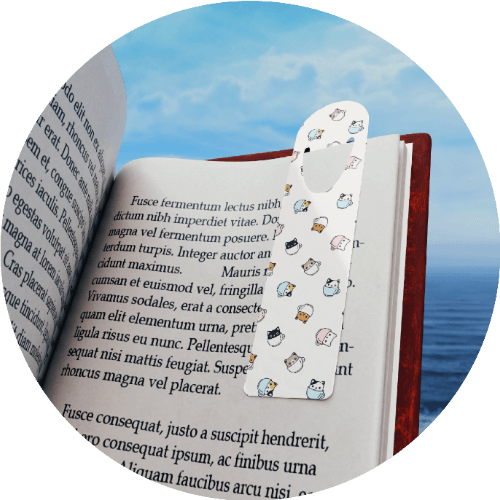 Who doesn't love cute, full-color bookmarks? They're great for children, friends, family, students, and everyone else who loves to read. They make great and practical gifts. Additionally, they can make reading more fun and encourage your children to read more often.
If you're looking for a bookmark printing partner, look no further. With our free design tools you can make artful products in no time at all. Add an eye-catching design and you're sure to attract customers who love paging through books. On top of that, there's no minimum order quantity, so you can order just one if you want.
If your customers could use some inspiration, these are for them. An unconscious burst of creativity can come from anywhere – a single happy thought, a well-written passage in a book, or a beautifully printed bookmark.
Everyone needs a little pick-me-up from time to time. An inspirational bookmark is a small yet mighty item that can be just the thing your store is missing. It's affordable, practical, and fully customizable. A great addition to any store and a perfect item for any merchant who wants to delight their book-loving customers with something special.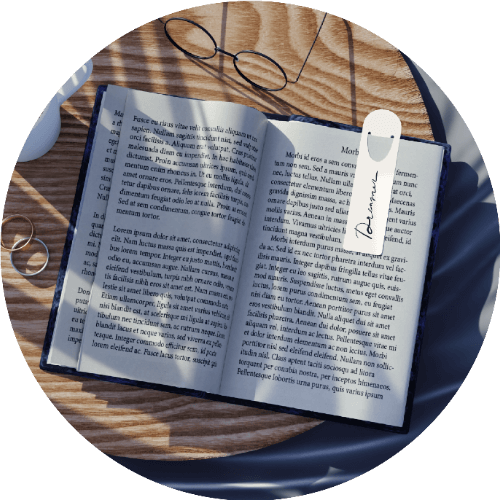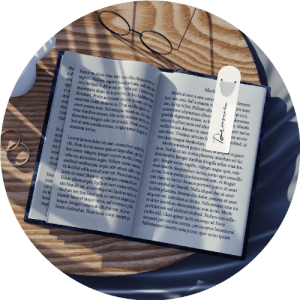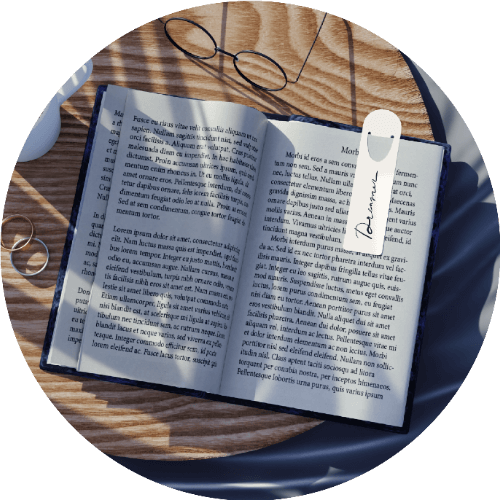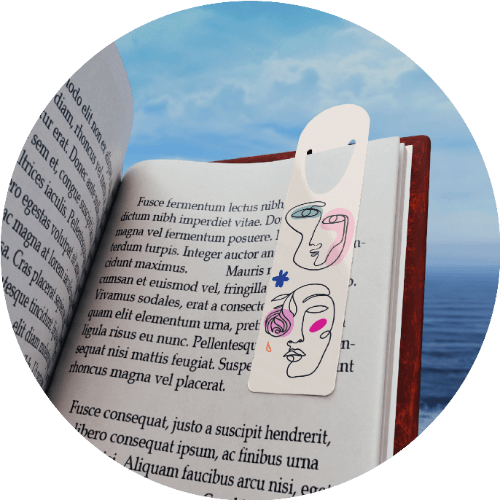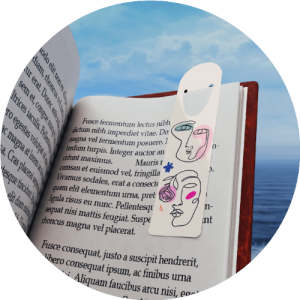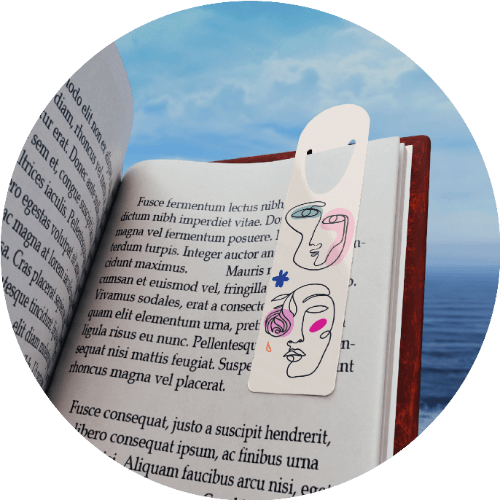 Aesthetics is the name of the game. A beautifully designed bookmark can complement any store's online catalog and even bring joy to those customers who aren't avid readers. Who doesn't like to receive pretty things? We all do. 
The latest printing techniques allow for the bookmark to be printed in full color. All that's needed is your elegant designs, and you're off to a great start. With Printify, you can print them with no up-front costs. We handle everything – printing, inventory, packaging, and shipping.
Everyone loves a good-hearted laugh. Even if your customers aren't readers, it's a nice little item that works well as a decoration and makes a wonderful gift.
How about a bookmark with some stylized grumpy cat saying, "I had fun once. It was rather awful", or "Shut up. I'm reading"? Sure, it helps to know what your customers are into. Perhaps they like grumpy dogs instead – to each his own. The only limit is your imagination.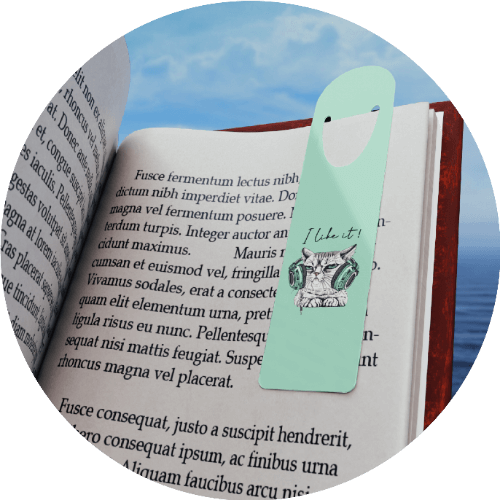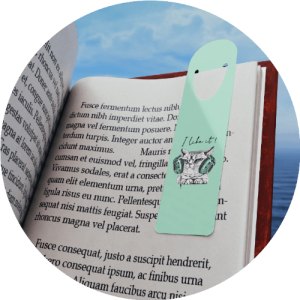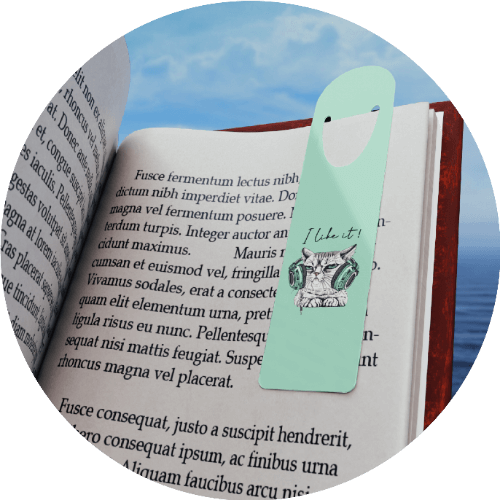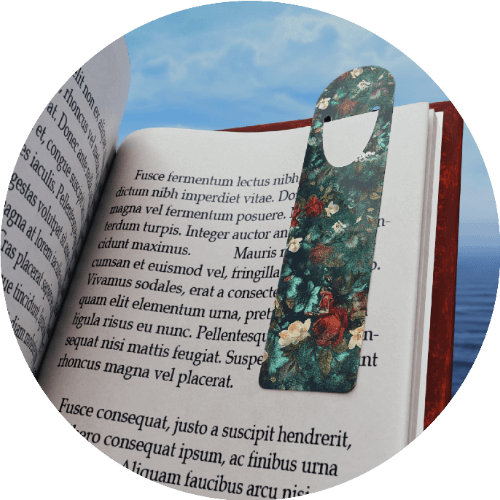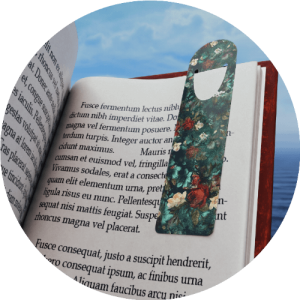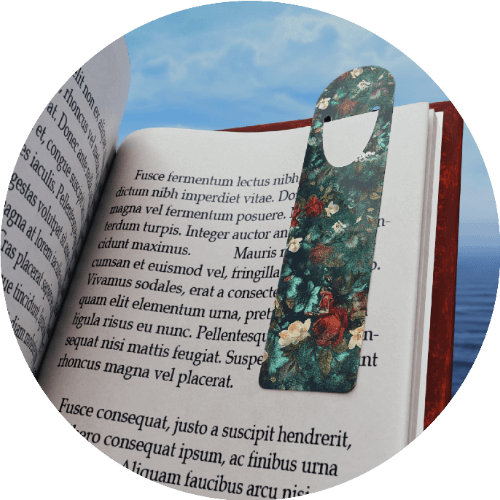 Everyone loves a little dose of the past. If your customers love old books, they'll definitely love vintage bookmarks. A true delight for the literary crowd. You can complement their reading experience and, hopefully, help them avoid dog-earing those lovely pages. 
Vintage bookmarks make the perfect gifts that everyone can use. They're ideal for book clubs, birthdays, graduations, and other special occasions. The best thing is – this design can never go out of style. It's quite the opposite, actually. With our brand-new Shutterstock Integration, you can easily find an awesome design online, or use our powerful Mockup Generator and make your own.
Why Should You Choose Printify?
Here at Printify, we pride ourselves in helping our merchants make more money with less effort. For us, there's no greater joy than enabling people to achieve their lifelong dreams of financial success and the freedom that comes with it.
Printify is a transparent print-on-demand and dropshipping platform that allows anyone to design and start selling custom products without any up-front investment or minimum order requirements. Once you make a sale, we take care of everything else – printing, inventory, packaging, and shipping. 
What's more, our team has carefully vetted and is continually evaluating our print providers. We strive for excellence and work diligently to ensure that you're getting the highest quality products, best prices, and shipping rates.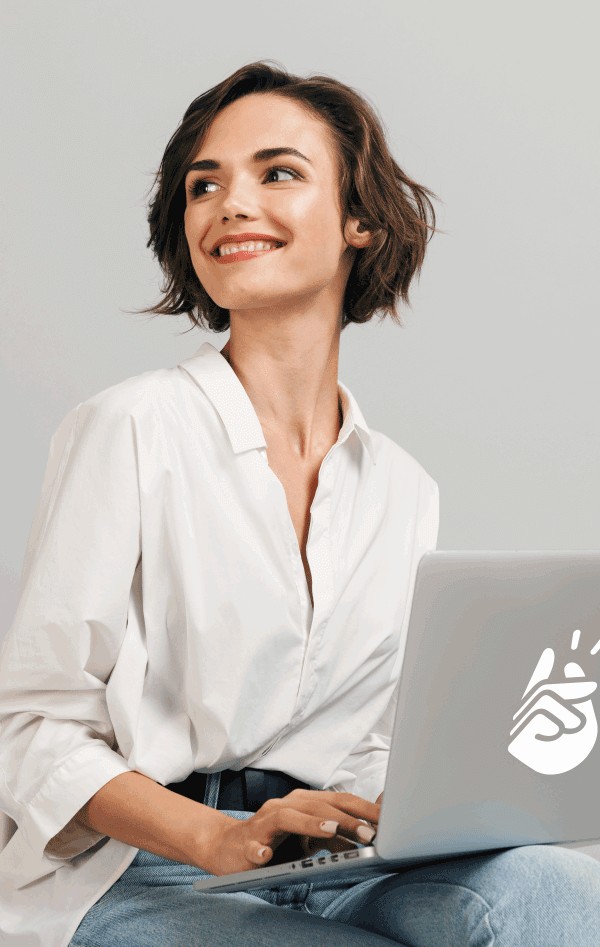 How to Print Bookmarks With Printify
We're passionate about things that make people's lives better. What's more, we make it convenient and dead simple. Our user-friendly platform enables anyone to create a real product with just a few clicks.
Here's how the magic happens.
Frequently Asked Questions
Ready to Print Your Own Bookmarks?
If you're looking for a great print product to offer your customers, this is it. With these, you can tell your story, increase your brand awareness and drive your sales.
Millions of people use them daily, and it's a great addition to any online store. These fully customizable bookmarks make thoughtful gifts for your bookworm friends, family, colleagues, and employees.
Start Your Own Print-On-Demand Business Today!