Custom bookmarks are practical and fun, ensuring you never lose your place in a book, and they look fantastic. Use Printify to create custom-made bookmarks for yourself or to sell online.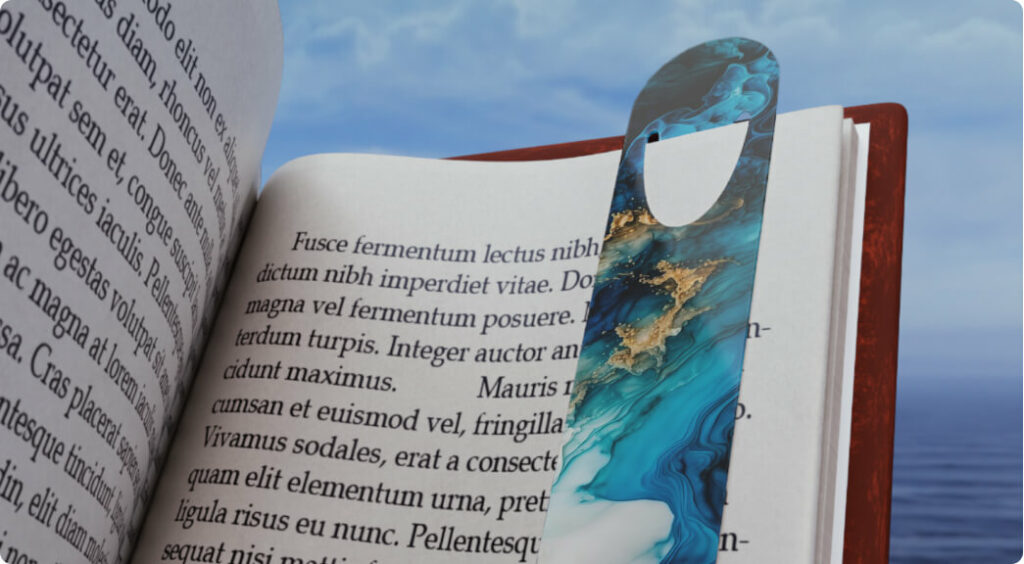 Custom Bookmark Printing With Printify
Make Your Own Custom Bookmarks
Create Your Own Bookmark in Three Simple Steps
Design your own bookmark to use while enjoying your favorite book, or make custom-printed bookmarks to sell online. Printify provides an easy way to do both.
All custom bookmarks are assembled in the US out of quality materials, and you can customize them in a few simple steps.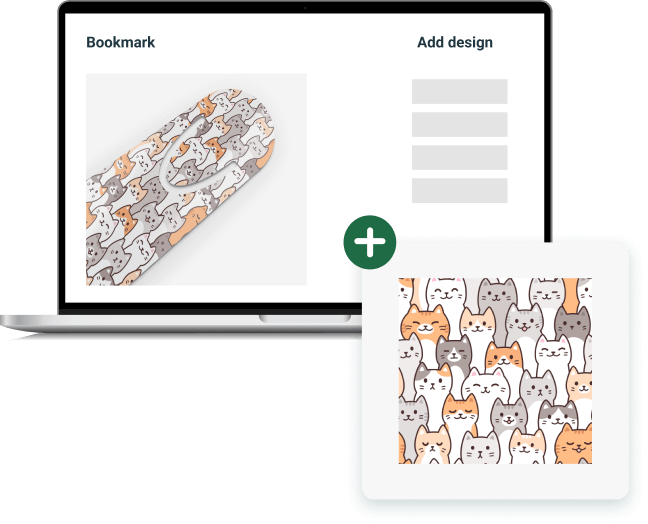 Create a Printify Account
Start by creating your Printify account. It's free.
Printify is a print-on-demand platform with more than 80 Print Providers and over 100 fulfillment locations worldwide. It lets you create personalized bookmarks and other custom products from the comfort of your home and ship them anywhere in the world.
Printify's Product Catalog offers a wide range of customizable products. You can find anything from clothing and accessories to home decor items and much more.
Browse the Stationery Accessories section to pick the custom bookmark. Make sure to check the Print Provider location and the production and shipping costs.
The design process is super easy and smooth thanks to our user-friendly Mockup Generator.
All you need to do is drag and drop your image or illustration onto the bookmark and adjust its position. If you don't have any ready-made visuals, use our free templates, get images from our Shutterstock integration, or use the built-in text editor.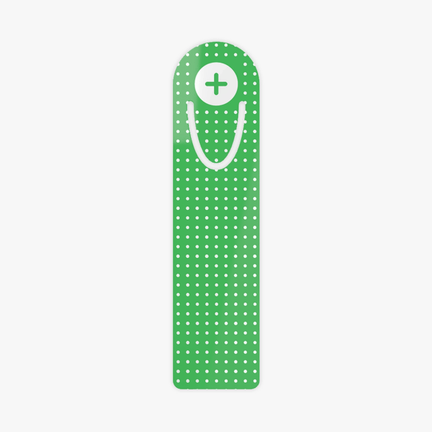 Our bookmarks offer a creative way to breathe new life into any home library. Make one for yourself, or treat your customers with beautiful custom-print bookmarks.
They're both practical and stylish and won't leave any reader indifferent. Let's take a look at some of their awesome features.
Custom Bookmark Design Ideas
The final design of custom bookmarks often depends on whether you're creating one for yourself or for a specific target audience you want to sell to. The good news is that you can make any design come to life – one side of the bookmark is yours to customize however you please.
Here are some design ideas that will give you some inspiration for the final product.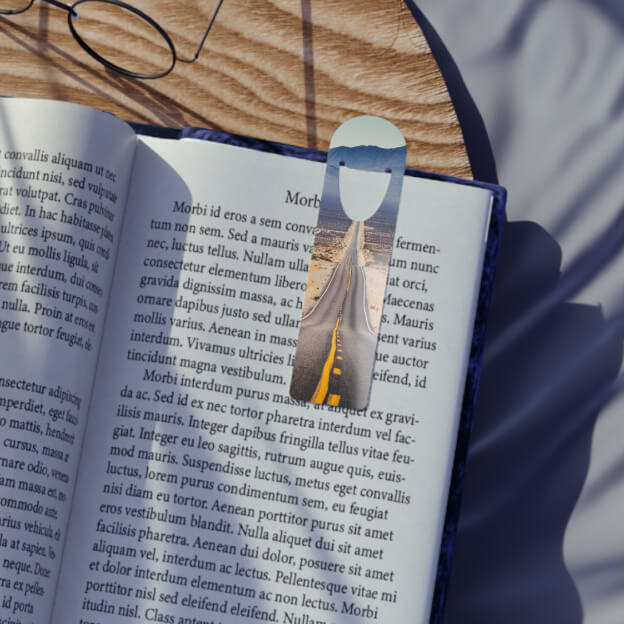 You can't go wrong with using photos on your custom bookmarks. Make the perfect gift by printing personal images of loved ones, pets, travel destinations, and more on the bookmarks. Alternatively, you can add visuals from online image libraries.
Our Shutterstock integration provides thousands of high-quality images and illustrations to use on your custom products.
An inspirational quote or a message added to a bookmark will perfectly accompany any book you or your customer might be reading.
You can use our built-in text editor to come up with text designs – write your message, adjust its size and positioning, and choose a font you prefer. If you decide to create bookmarks with quotes, make sure they're not copyrighted.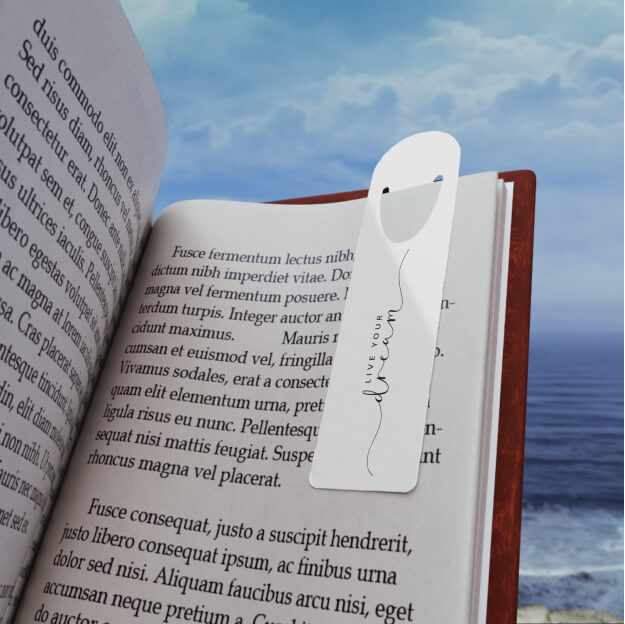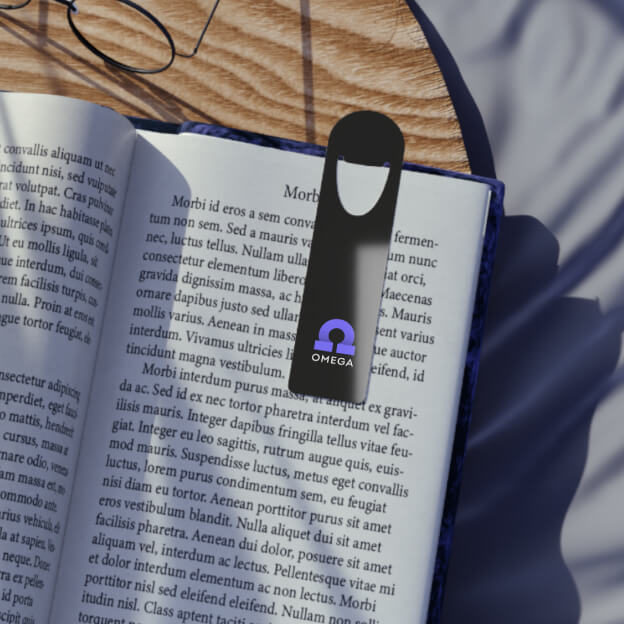 Custom bookmarks can serve as unique promotional items. Promote your business by incorporating your logo and brand colors into the custom bookmark design. 
Follow in the steps of other businesses and use text and illustrations on your bookmarks – they'll look stunning and professional thanks to the full-color prints.
Who doesn't love a good laugh? Add a funny message or illustration to your bookmark and make reading even more fun.
To make the design process easier, do some research to find out what a specific target audience might like the most. Use your imagination and keep the prints light-hearted.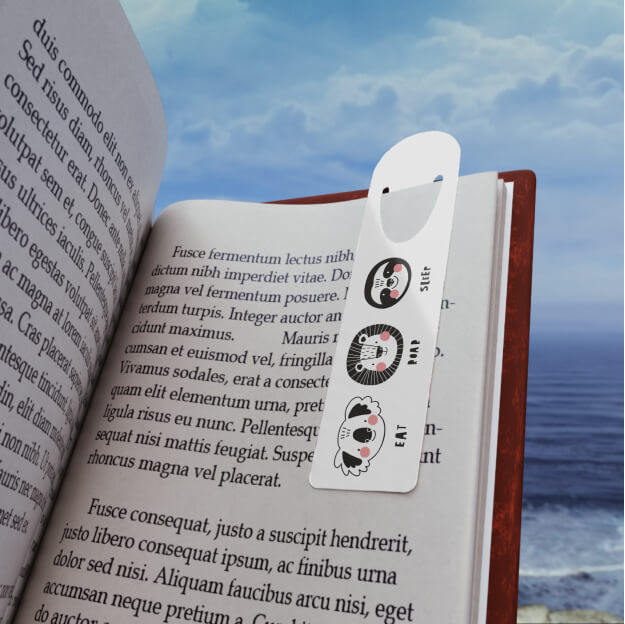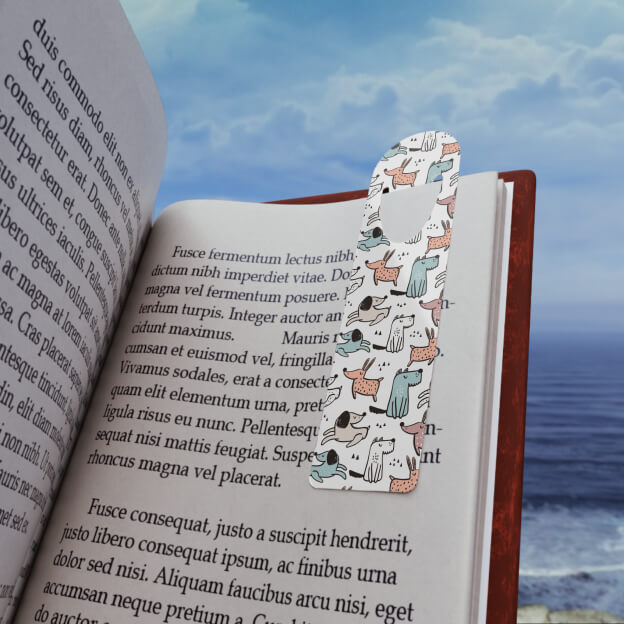 An adorable bookmark will bring a smile to any reader's face when returning to their favorite book.
Try creating soft-color designs and include anything from cute animals to nature motifs and charming patterns. This can be a perfect gift for younger readers and even encourage them to read more.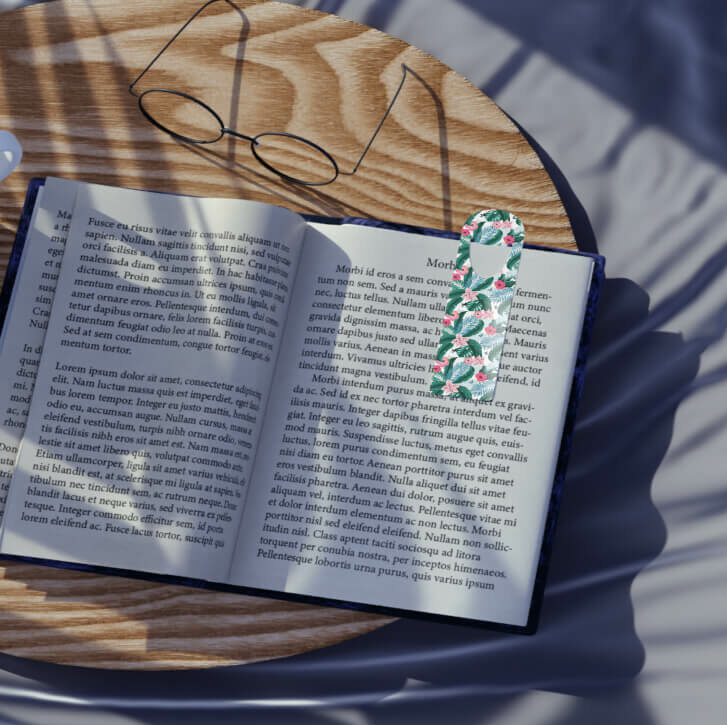 Why Should You Sell Custom Bookmarks?
Although e-books have been steadily gaining popularity over the past decade, they're still no match for printed books. And what do readers of printed books need? You guessed it. Bookmarks!
Sure, part of the literary crowd might use post-it notes or dog-ear the pages of their books, but a beautifully designed custom bookmark with artwork or images makes the reading experience much more pleasurable.
With far more readers still opting for paper books, there's a big demand for creative and personalized bookmarks.
Sell Custom Bookmarks With Printify
Printify lets you design your own custom products without any prior experience, and you can sell print-on-demand bookmarks anywhere in the world while we take care of the production and shipping.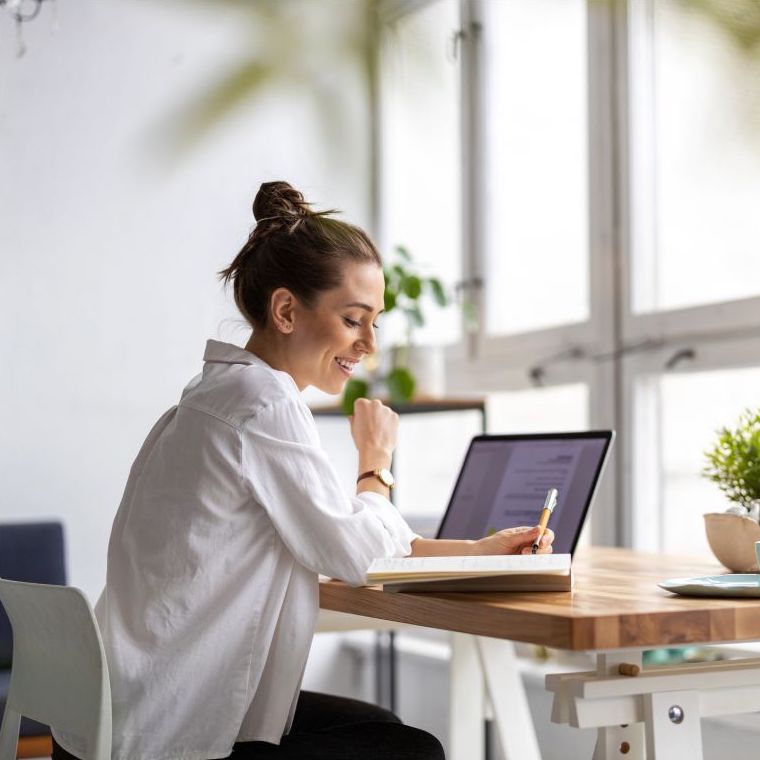 Frequently Asked Questions
Check Out Our Other Custom Products
Whether you want to design something for yourself or add cool new items to your online shop, we've got you covered. Printify's Product Catalog offers over 800 customizable products you can make your own in minutes.