Whether you're looking to sell new items, perfect your aromatherapy game or simply relax your body & mind, personalized candles provide a brilliant way to make a profit, add a luxury finishing touch to your home, and melt all your worries away.
Create Your Own Personalized Candles & Start Selling Today!
Why Should You Design and Sell Your Own Custom Candles?
A beautiful set of scented candles is a lovely way to make your home feel warm and welcoming. These little wonders of light provide an experience unlike any other – they can instantly change the environment and create the mood you desire.
Have you ever felt that your home is missing something? A personal touch, maybe? Thankfully, there's a simple yet effective solution – personalized candles.
Take care of your customers – offer them something that allows them to step away from their everyday stress, ease their mind, and bring light into their homes. If you take good care of them, they will take care of your business in return.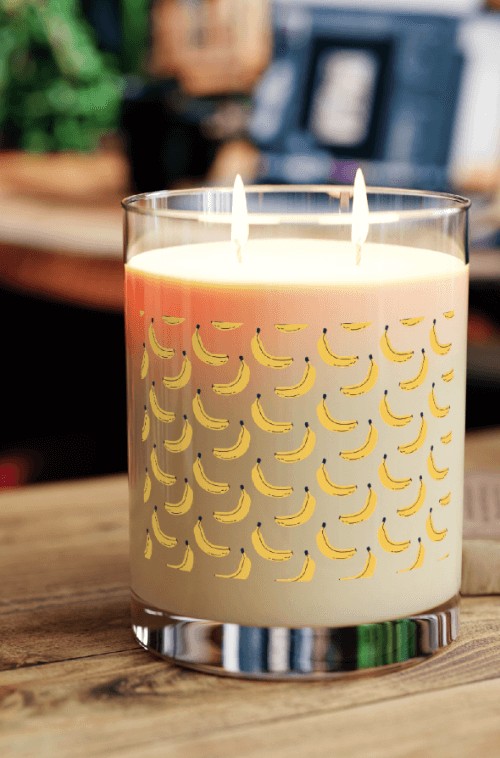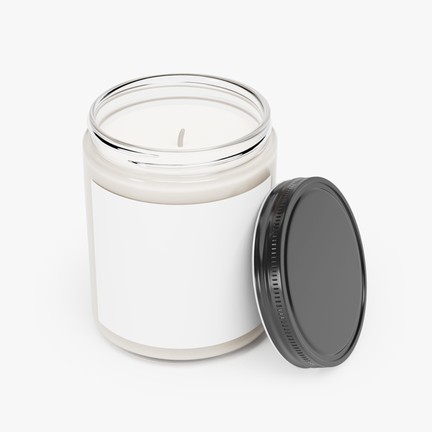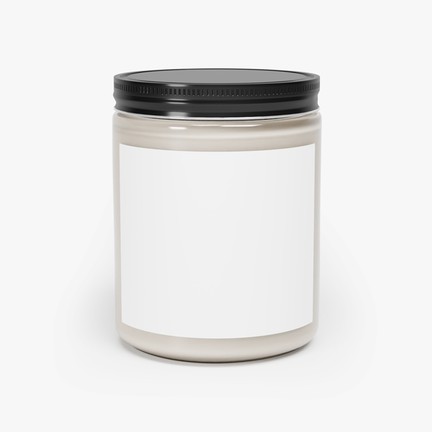 Whether you are looking for a profitable item to add to your store, a gift for a friend, or just something for yourself, scented candles are the perfect choice. With their aroma-filled flicker, these candles can bring a meditative calm into your life.
The best part is – you can easily add your design and create your very own unique candles.
One of these wonderful candles will surely elevate any setting and make the room feel warm, cozy, and welcoming. There is nothing like the soft illumination of a candle after a busy day at work. As the flame of the candle slowly flickers, we wind down and enter a relaxed state of mind – a place of calm and comfort, way above any troubles.
These candles make wonderful personalized gifts – just add a custom message or beautifully designed art and, voila, it's ready!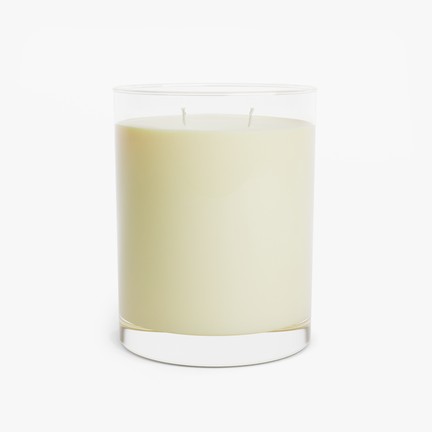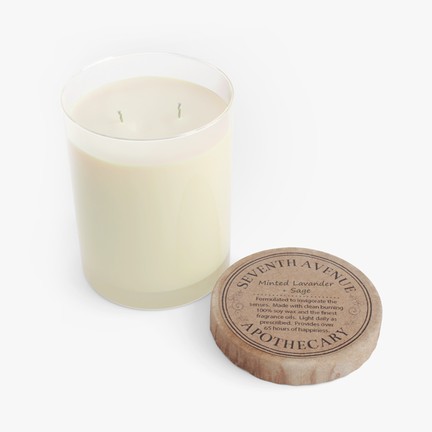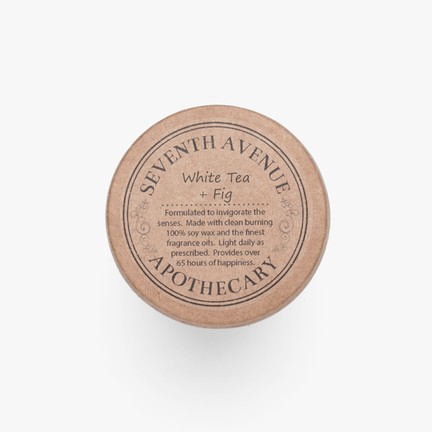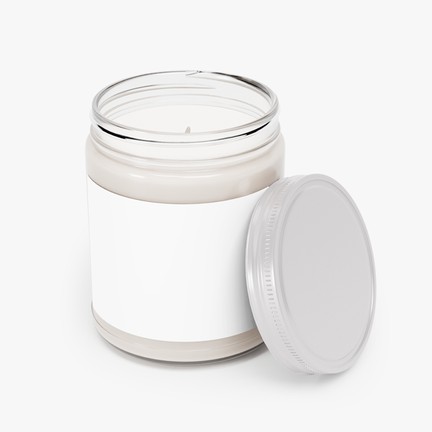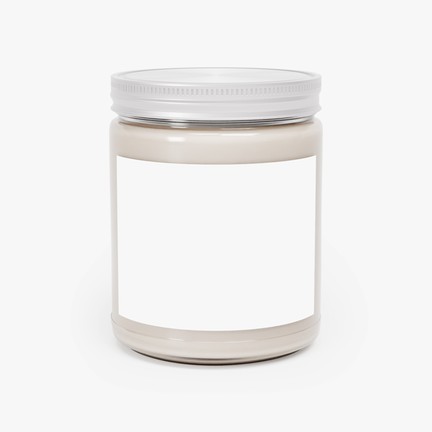 Would you like to know a simple, inexpensive, and effective way to rejuvenate your mind, body, and soul? A lovely aromatherapy session is exactly what you need. This candle makes the perfect gift for friends, family, and loved ones.
With Printify, you can create a personalized candle without any effort. Use our free design tools, add your art, and we'll do the rest – printing, inventory, and shipping. It's that simple.
Create the Perfect Candle Today!
Add a little touch of romance to your store that will make your customers' eyes sparkle. Let light, love, and positivity fill the air. These are perfect for any romantic occasion. They are easily customizable – you can get them printed to say or show whatever you like. You can go with the "Love Candle", the "Valentine Candle", or simply "Wedding Candles". The opportunities are endless – all that is needed is your design.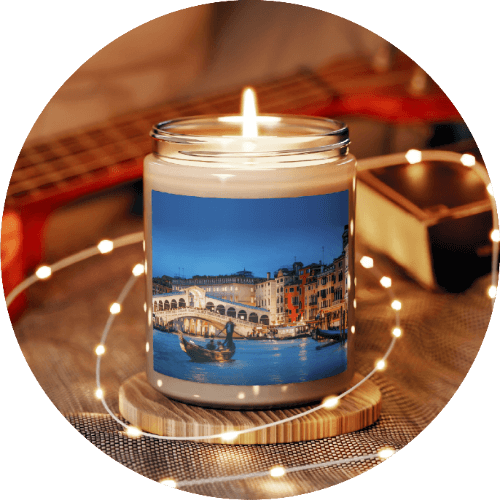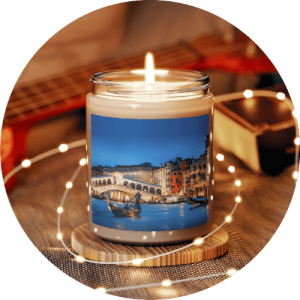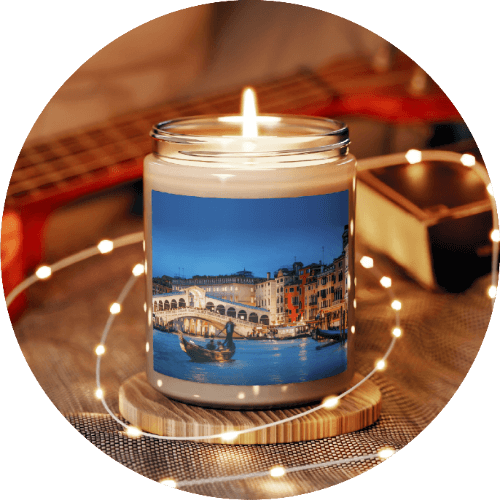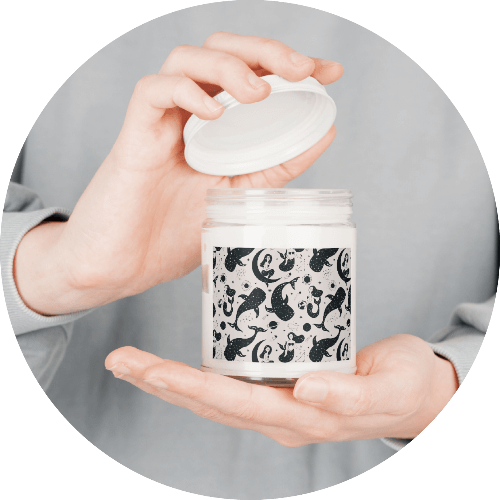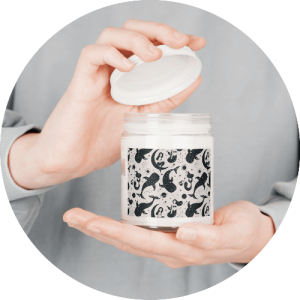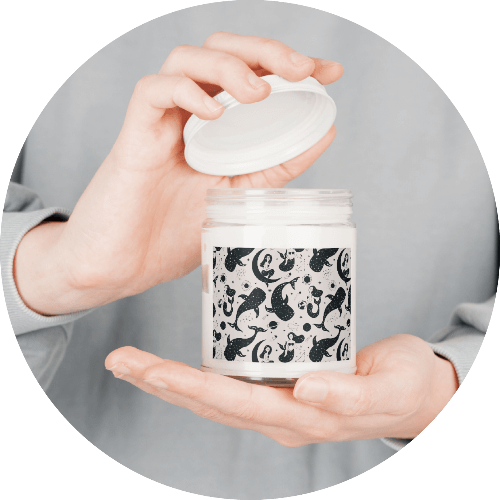 Are you looking for new items to add to your store? We have got a great idea for you. Everybody loves gifts that highlight their best qualities. Add your own unique art with our powerful Mockup Generator. Include a positive personality trait for each astrological sign, and, voila, you now have 12 new items to sell.
These make great personalized gifts for birthdays, Mother's day, and any day, really.
Along with fairy lights, ornaments, and a Christmas tree, Christmas candles play an important role in lighting up our homes, warming our hearts and lifting our spirits. Arguably, these are the best candles for the home – not only do they give off a lovely fragrance, but also your own personalized vibe. With Printify, you can make your own candles that'll fit nicely with your store's current style and theme.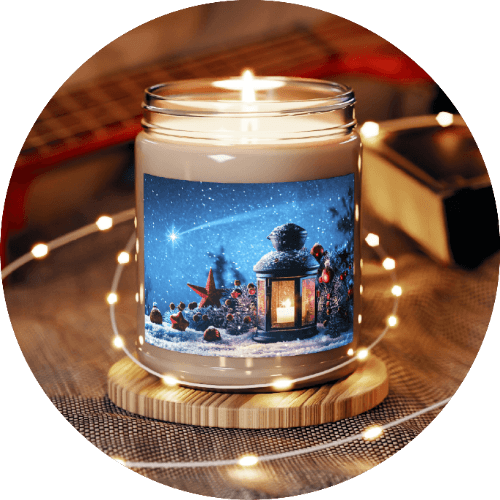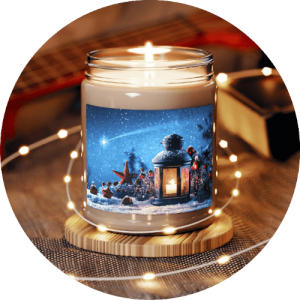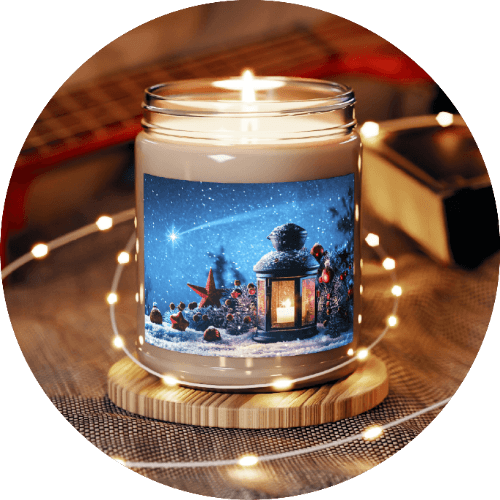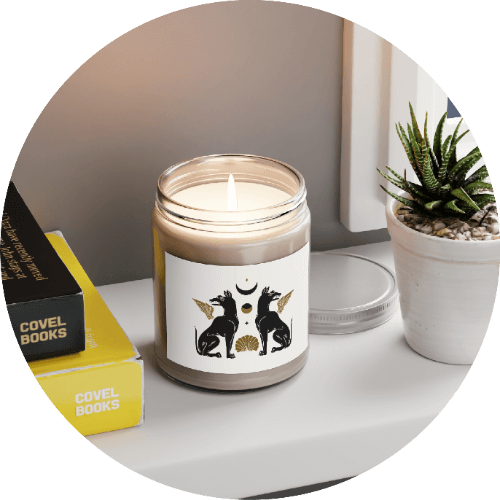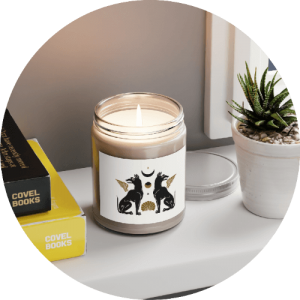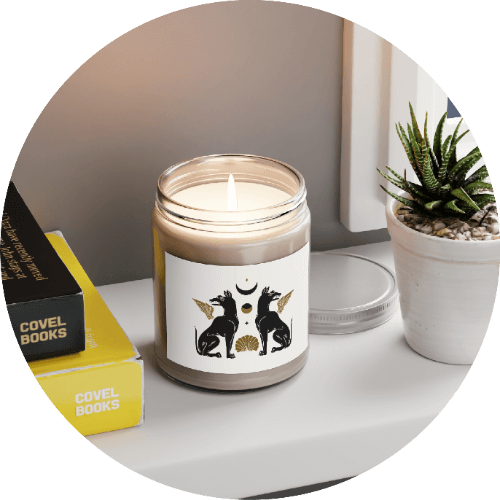 In matters of style, more often than not it is the smallest things that make the biggest difference – the devil is in the details. If you are looking for really cool candles that will personalize and add the right atmosphere to your man cave, den, hideout or whatever you call your personal space, look no further, we have just the thing.
With Printify, you can create personalized candles easily – simply pick your favorite candle, choose the fragrance, add your art, message, and that's it. Our team will do the printing, packaging, and shipping.
Virtually everyone's sense of humor is different – it's often influenced by nationality, religion, or ethnic origin. Often, finding the perfect gift for your friends, family, or loved ones is hard, especially if you or your customers have a very specific sense of humor.
Did you know that you can make your own funny, humorous, and cute personalized candles? It is way easier than it sounds, and with your designs and special messages printed on them, you can't miss. You can be as sarcastic, dark, or as silly as you like. You can make your own photo candles, birthday candles, or decorative candles  – just add your art and they are sure to sell well!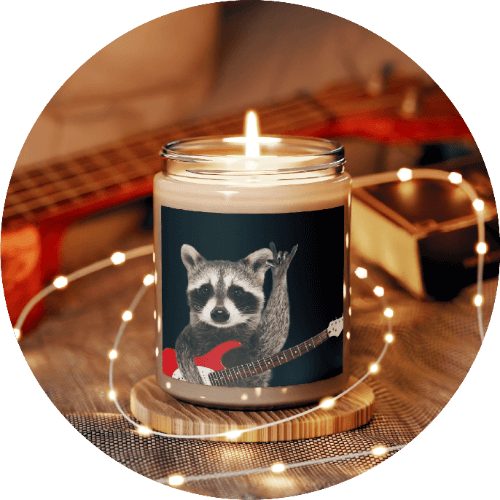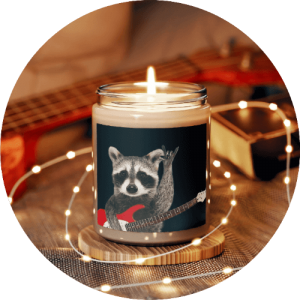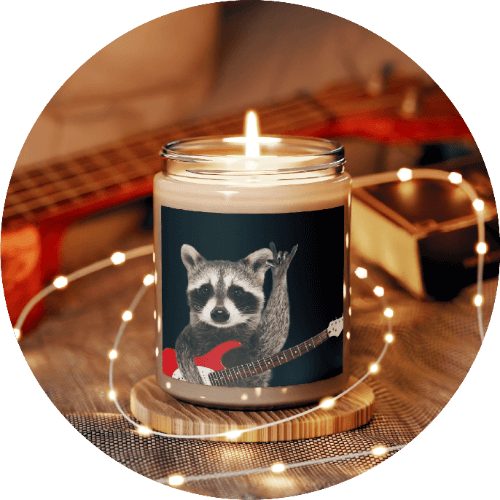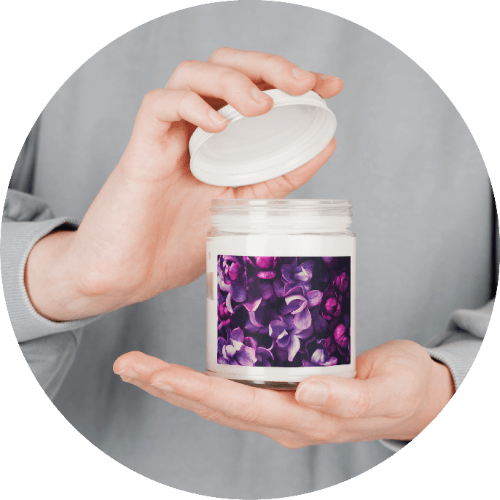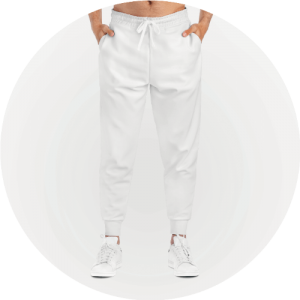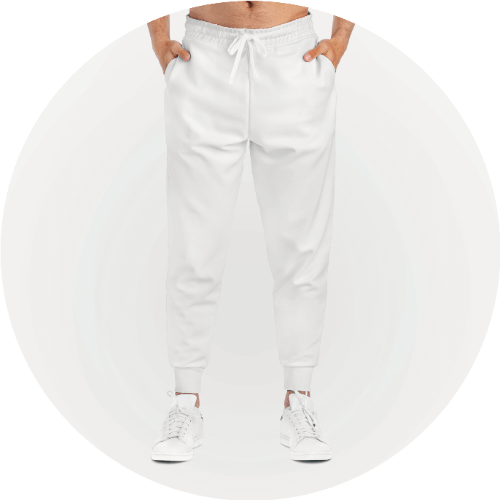 The Absolutely Best Smelling Candles
A tried-and-true way to brighten anyone's mood is by lighting a beautifully scented candle. The gentle flicker of a warm flame lulls your mind into a state of wonderful stillness. A small pillar of light that will guide you through your evening activities with warmth and lovely fragrances. 
To help you unwind, we offer these fragrances:
Top 5 Frequently Asked Questions About Personalized Candles
Start designing and selling custom candles today. Our service is trusted by over 500K merchants worldwide. We enable people to fulfill their lifelong dreams of financial success. Simply register for a free Printify account and get selling!
Start Your Print-On-Demand Business Today!