How to Start a Fitness Clothing Line – Complete Guide (2024)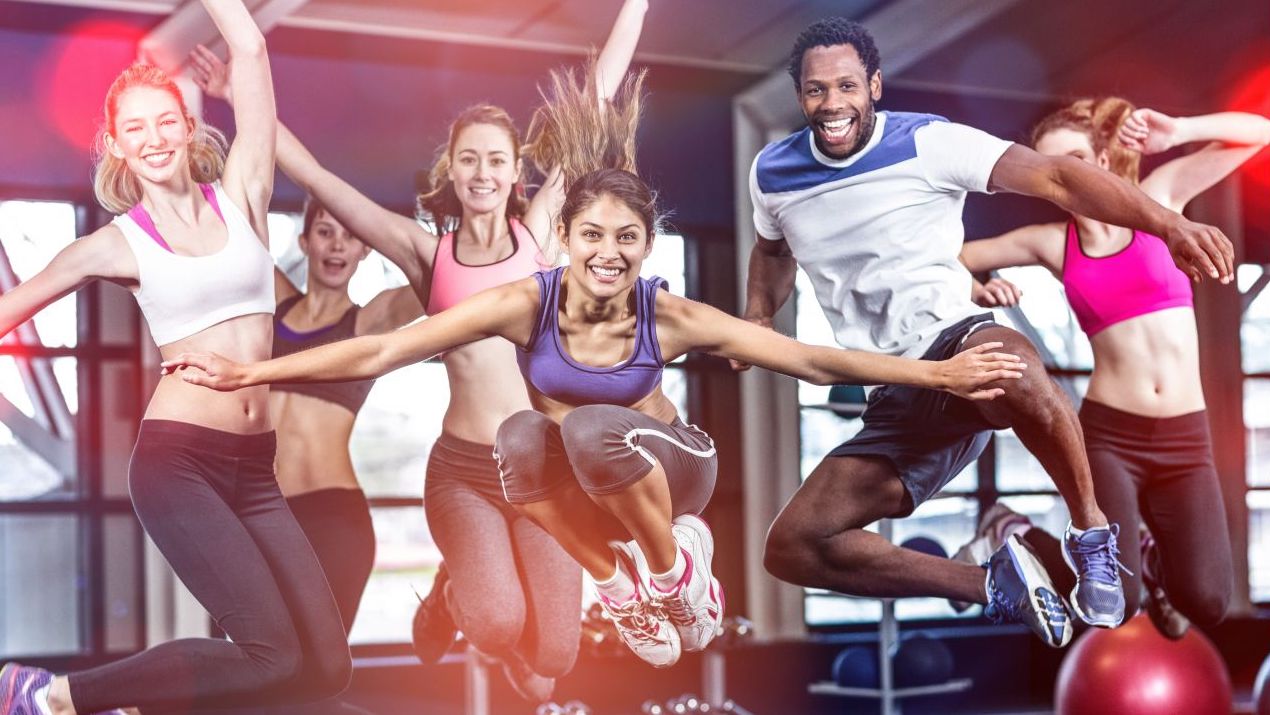 Sports and fitness apparel clothing will reach $221.3 billion worldwide by 2026. This is a profitable niche segment you can easily latch onto.
This momentous global shift to activewear has left many big brands scrambling. But it presents outstanding opportunities for forward-thinking independent online merchants and entrepreneurs like yourself.
In this article, you'll learn how to start a fitness clothing line with the cost-effective and beginner-friendly print-on-demand business model. Take notes, take action, and start earning.
How to Start a Fitness Clothing Line With Print On Demand
Launching a sportswear brand follows the same process as launching any other brand or eCommerce store – you need to find an idea that fills a market gap and sell it to your customer niche.
Sounds a bit intimidating? We know – but it doesn't have to be. Some research and preparation are necessary, but there are also a few other things to consider.
We've compiled a list for you – you can go through our recommendations below.
Research the Market and Select a Niche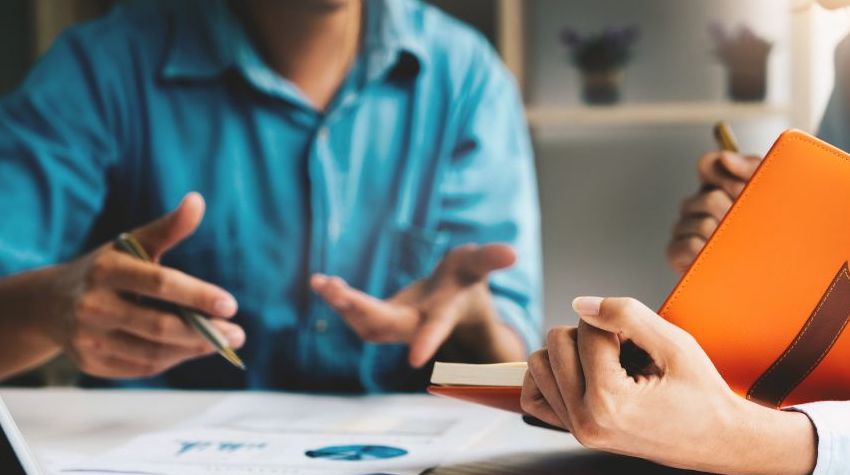 The first thing you'll need to do is look at the current situation in the market – check what is available and what isn't. Carrying out relevant industry research will help you find your customer niche and bestselling products.
Start your market research by going to Google Trends to explore the current rage in different parts of the world, or grab some ideas from the following suggestions.
E-Sports. The past few years have seen a boost in competitive multiplayer gaming events. As of 2022, the worldwide eSports audience size has reached 532 million

people

. And with increased exposure comes a growing number of people wanting to purchase e-sports-themed attire. We're talking about shirts, hoodies, leggings, socks, and more, whether it's in support of a specific team or the game.
The industry's global market revenue is forecast to grow to as much as $1.98 billion by 2025.
Yoga.

Moving on to a safer and more established industry – the art of yoga has become one of the most popular ways to stay physically and mentally fit, no matter your age or athletic capacity. This is why more than

28.75 million

Americans

now engage in this practice. Top items to sell to yoga enthusiasts include things like yoga leggings, socks, tank tops, and mats.
The value of the yoga industry is expected to reach $66.23 billion by 2027.
Home Gym.

A growing number of people

choose remote or hybrid work

options while also adapting their workout routines to a home setting. Some purchase a yoga mat to keep near their TV or sneakers for their morning or afternoon runs – while others create a dedicated home gym area. Regarding home gym product customization, the possibilities for items to offer seem endless.
The global sports apparel market is set to reach approximately $249 billion in 2026.
Athleisure, Activewear, or Both. Your fitness clothing line business doesn't need to focus on just one thing, but you should reserve some time to work out your areas of expertise.

A good practice is to develop buyer personas, which will help sell items specifically catered to your target customer, regardless of whether they're actively going to the gym or just like to wear yoga pants or other fitness clothing at home.
Choose What Products to Sell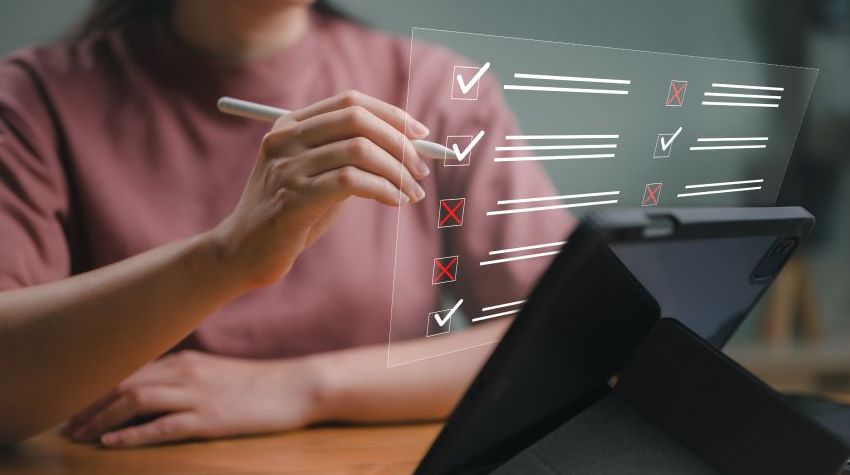 The most important part of starting a successful fitness clothing line in an already saturated market is picking quality fitness apparel.
The good news is that we've carried out a quality assurance check and prepared a ton of orderable blanks for you. Check out our selection of products in the Printify Catalog and keep an eye out for more – we add new products weekly.
Printify Fitness Products
You can make a name for yourself and stand out among all other fitness apparel brands by creating unique custom clothing for your niche market. Let's look at just a few of our bestsellers from activewear manufacturers, which will serve as excellent products to showcase your designs.
Prepare a Business Strategy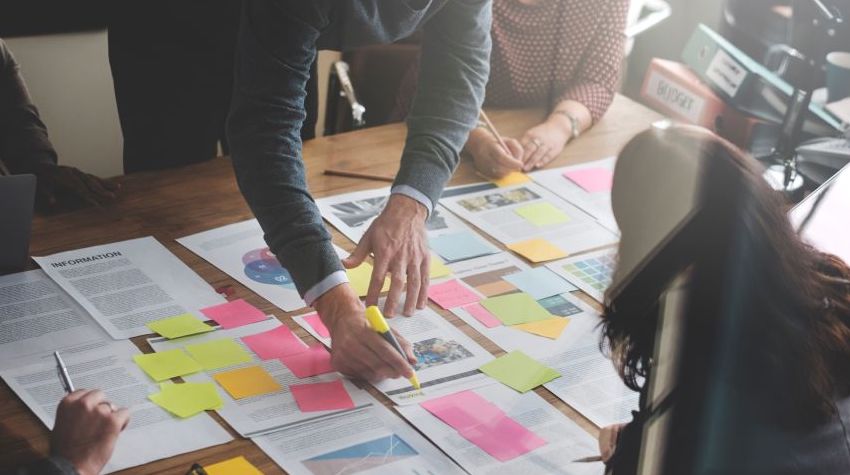 Another important step in starting a fitness clothing line is coming up with a solid business plan. You'll need to familiarize yourself with all the parts of running your own fitness clothing line – from creating products to offering good customer service.
To ensure a long-running fitness apparel line, you should take a hard look at the industry and target market – and your personal credit activity. Will you have enough money to cover business start-up costs, or will you need financial assistance?
It might be a good idea to open a

business bank account

to separate your assets from your business. This is also a requirement when applying for business loans and will make your store accounting and tax filing much easier.
Think about how much profit you'll make on each product and set your profit margin with all associated expenses in mind. These are product fulfillment and shipping costs, taxes, and other business-related costs from your chosen sales platform.
Check out our blog on writing a business plan for more tips on creating a solid business plan for your new fitness clothing line.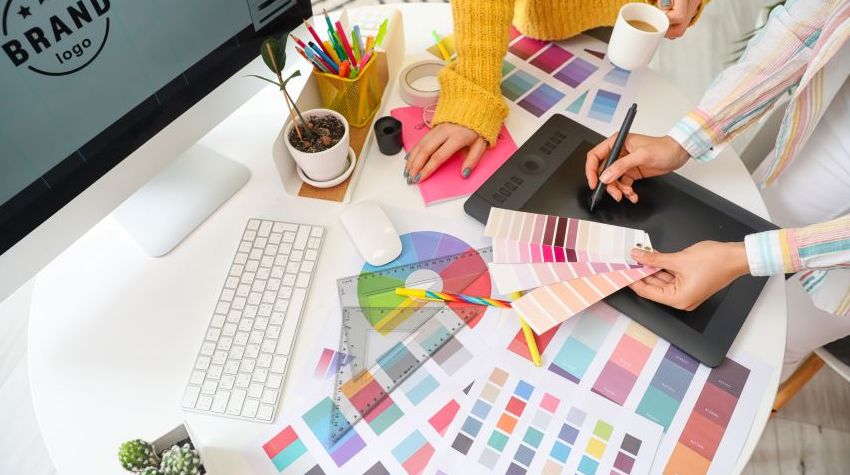 Do you already have a business name in mind? If not, now's the time to think of one.
Spend time developing your fitness brand identity, as that is part of what you'll sell to your target audience. 
Identify your purpose. What will make your business different from all other fitness apparel businesses? What will be your business model

? A sole proprietorship or another? 
Whatever you do, you should avoid thinking there's nothing exceptional about your brand. At the very least, you'll be selling your own custom designs, and that's pretty unique.
Define your brand values. If there are certain causes and opinions you want your brand to be associated with, you should list them all clearly on your "about" page – so your customers get a clear understanding of what you're all about. 
After you've clarified your fitness apparel business purpose and values, you should work on your visuals. This is not only the designs you add to products but also things like your brand logo and the appearance of your online store.
Select a Marketplace or Platform to Sell On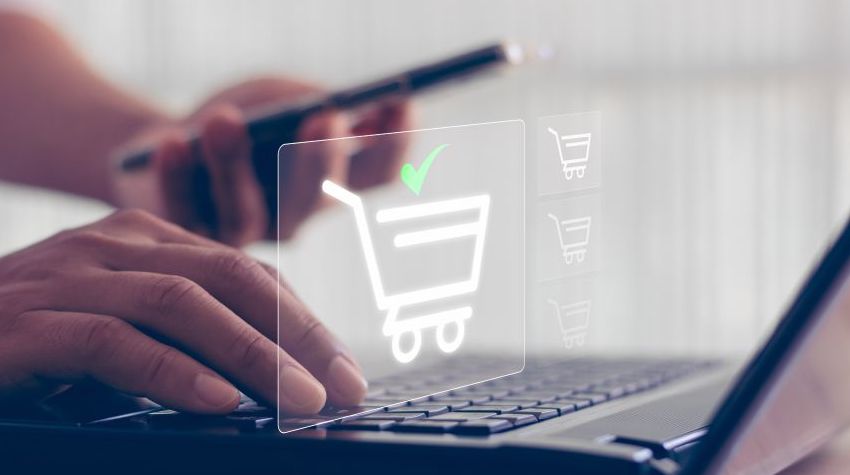 You'll need to find a location for your own fitness clothing line business. A good approach is thinking about where your target customers shop and choosing that location for your store, so they can successfully and seamlessly find you. 
This can be a physical storefront. But if you decide to do business online – you should consider creating an account on a popular eCommerce platform for your stand-alone website or connecting to a marketplace for increased exposure.
Each of these locations offers various features and different audiences for your fitness apparel business. You can connect multiple platforms and marketplaces to the same Printify account.
Prepare a Marketing Strategy
Your marketing strategy can and should differ depending on the platform you choose to host your fitness clothing business. Some aspects will remain the same no matter where you go.
Create relevant content.

Run ads.

Connect business pages on major social media platforms. 

Use marketing tools each platform offers to grow your fitness clothing business.
Collect Data to Re-Adjust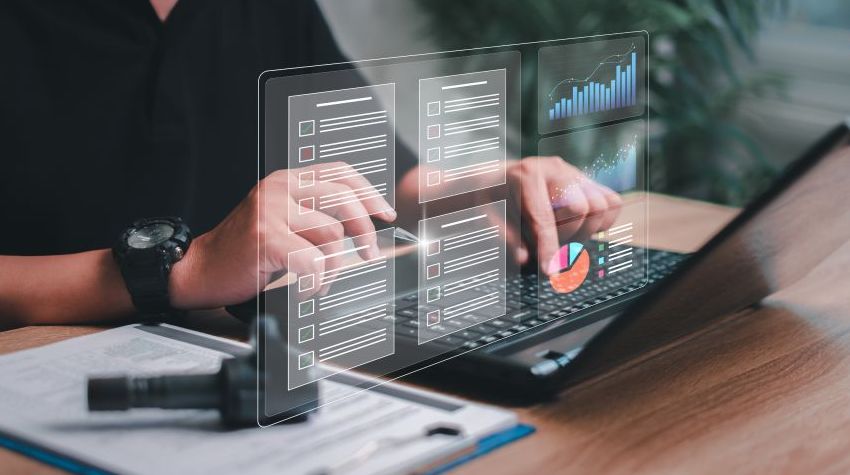 Research and keep tabs on 
clothing manufacturers,

 

sports enthusiasts, 

fitness influencers, 

and your competition 
to be among the first to adapt to changes and innovations – adjusting your fitness clothing offer based on market demand.
Your fitness fitness apparel business has to fit your customer needs. Even if it's not exactly what they're looking for – it should be something they can easily imagine wearing and enjoying.
Tips for Successfully Starting a Fitness Clothing Line Business
To keep a steady business growth, you'll need to come up with a business plan and successfully face challenges. 
We've already gone through certain things you can do to increase your chances of success in the fashion industry, but we'll list a few additional tips.
1. Consider All Marketplaces, but Keep the Best
You can consider multiple marketing channels to reach your potential clients, though you should only stick with those that work to reach your customers.
Where your customers spend most of their time? 

Which social media platforms they use and what media they consume? 
Advertise your business website through these channels to gain the most reach for your new fitness clothing line.
Note. Remember to keep track of your advertising expenses and metrics to ensure your ads bring in new and returning customers.
2. Automate Repetitive Tasks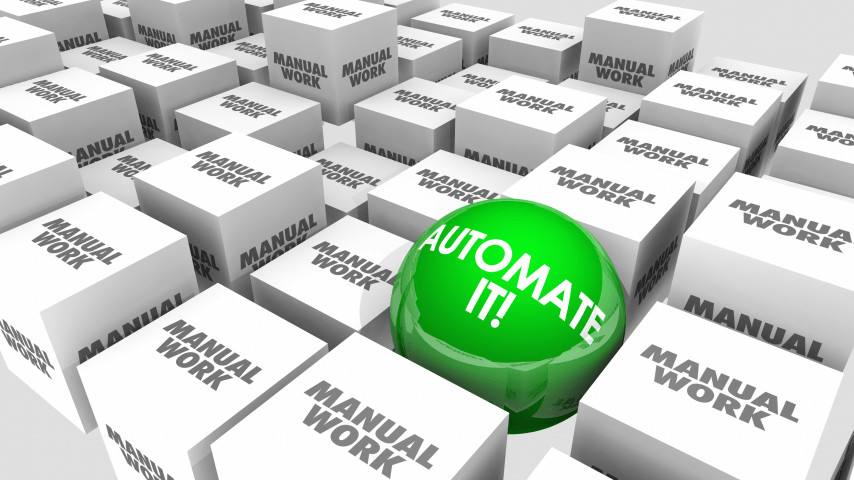 Both big and small businesses use the same features offered by POD and eCommerce platforms. Some of those features can be automated to save you valuable time and increase your productivity, as well as your store's efficiency.
For example, connect your Printify account to a sales channel through one of our automated integrations – ensuring that you can add and edit product listings within minutes. An automated integration will also automate placing orders.
Some other things to automate include 
ads, 
email campaigns,
and emails

with the help of macros.
3. Further Develop Your Product Selection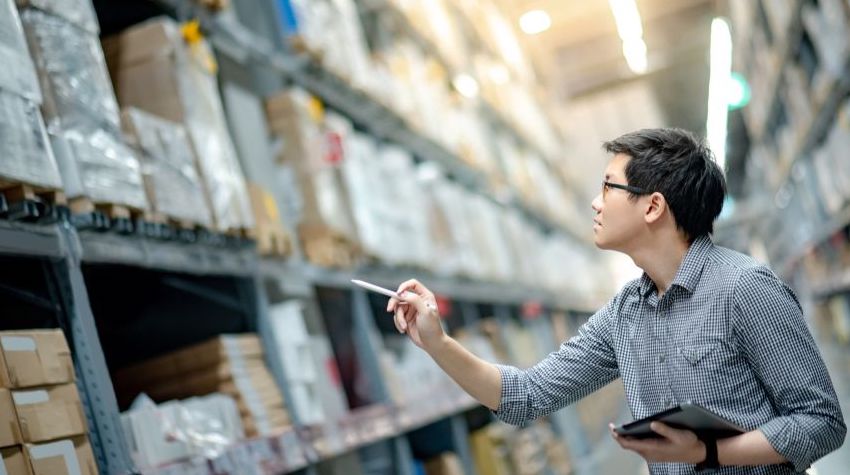 Once you start selling, you'll also receive feedback from your customers on which products work, which products need more options, and what kind of athletic wear should be added to your store.
This is valuable information that will help you expand the offers of your private-label fitness clothing line by adapting to your customer's needs and requests.
In addition to creating a solid business plan for your new clothing brand, you should also follow trends and competition. Learning the 
spending habits

of your customers, 

competition offers

, 

and staying informed of the

newest items on the market 
are all crucial aspects of running successful fitness clothing lines.
What trends you need to follow and how to interpret them will largely depend on the type of fitness merch you want to sell. However, it's also important to follow emerging industry trends to catch opportunities before they go mainstream – whether it's men's leggings or innovative sports bras – you'll need to keep your store stocked with these potential bestsellers.
Start a Fitness Clothing Line With Printify
Printify is the go-to partner for big and small business, merchants, and anyone who just wants to sell workout clothes from the comfort of their home.
We have some of the best prices on the market, quality partnerships worldwide, and a dedicated team to support you along the way.
Scroll through the Printify Catalog, find the perfect products for your fitness clothing line, and upload your custom designs to generate high-quality product mockups.
To ensure your products look as good in real life as they do on your screen, we suggest placing sample orders. Check the size, texture, fabric weight, and everything else that makes the quality.
Once you've connected the Printify account to your store, you'll be able to offer your fitness clothing to the customers.
If you use one of our automated integrations, publishing products to your fitness clothing line business will only take a few minutes.
As more and more people switch to a healthier lifestyle, a growing number are also looking for the perfect athletic wear to add to their closets. 
Now that you've learned how to start a fitness clothing brand and reach your niche market, it's time to get creative.
With Printify, you can design and sell activewear and related accessories to your target audience and boost your sales by following the current trends.
No inventory
No risk

And

no up-front investment 
for products, equipment, or physical store locations.
Enjoy the freedom and simplicity. How to start an athletic clothing line? Join Printify, design your workout clothes, and reach potential customers while we do the rest.
Share the article
Topics