Showcase your unique artwork and photography with our custom framed canvas. The vibrant print colors and sleek frame design will bring life to any setting.
Create and Sell Custom Framed Canvases
Our Custom Framed Canvas Selection
Whether it's images or artwork you're looking to sell, our framed canvas prints, available in multiple sizes, will do the trick. All designs are printed on a natural white, matte, ultra smooth, 100% cotton canvas, and our top-of-the-line manufacturing process ensures outstanding quality.
With prices starting at $26.73, all canvases are made out of high-quality materials, and the prints are applied with high-end inkjet printers. This guarantees bright and vibrant colors, and you can be sure that the canvas will live on for generations. All framed canvases come with a built-in hanger and have protective felt bumpers.
Every frame is built with a solid face to support the canvas and prevent it from deforming, and you can choose between a black or walnut finish for the frame.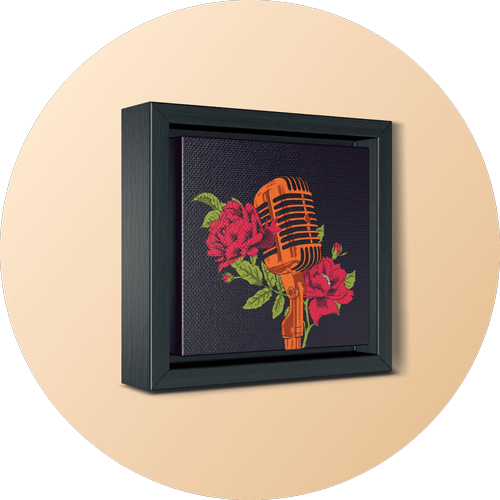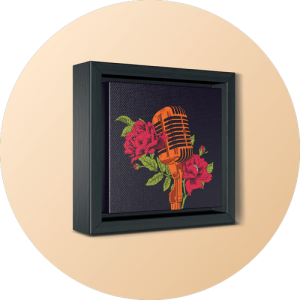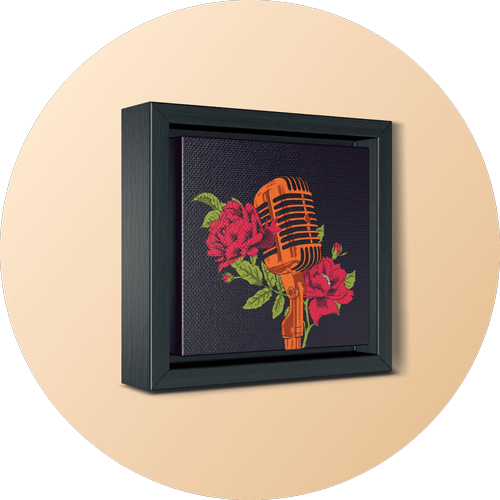 This framed canvas print comes in eight different sizes ranging from 6″ × 6″  to  36″ × 36″. Pick this square option if your image or artwork is square in shape, so nothing gets left out of the frame. The sleek design will compliment your artwork and seamlessly fit into any indoor space.
Having the same features as the square framed canvas, this option is best suited for images and visuals with horizontal orientation. Available in sizes from 7″ × 5″  to  48″ × 32″, the horizontal framed canvas print will be a perfect addition to any room or interior.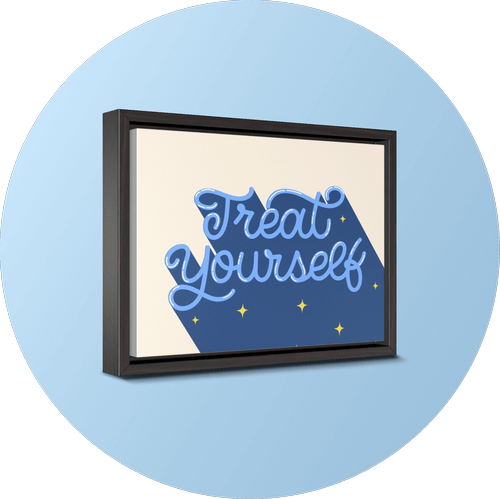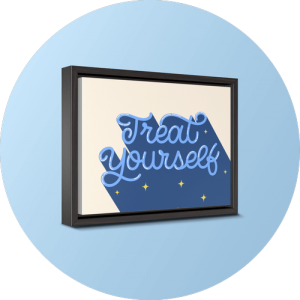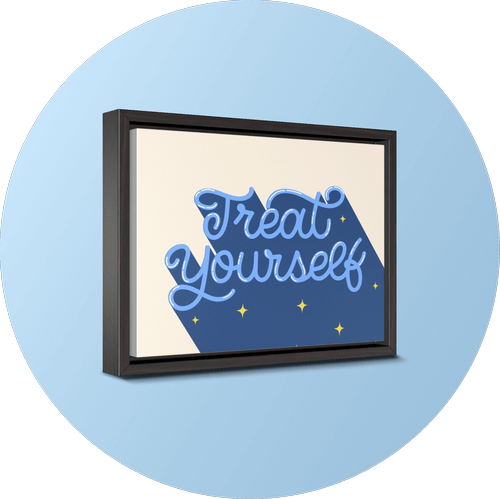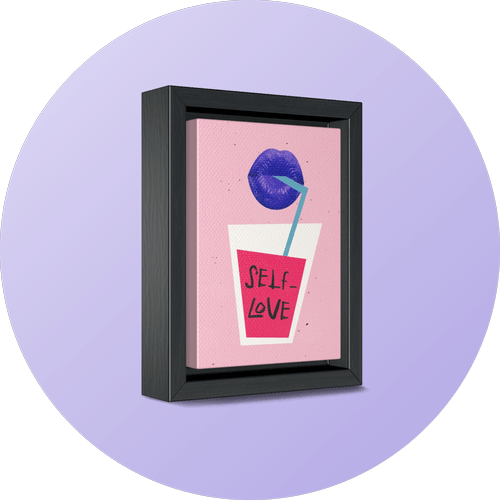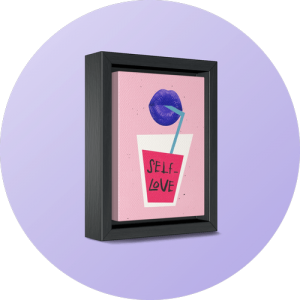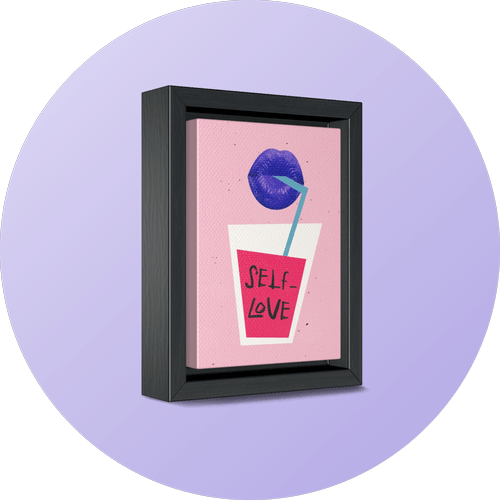 Like the horizontal frame, vertical framed canvas prints are available in sizes from 5″ × 7″  to  32″ × 48″. These are perfect for portraits and any type of vertically oriented artwork. Your customers will love how easy it is to hang the frame right out of the box.
Start Selling Custom Framed Canvases!
Design and Sell Custom Framed Canvases With Printify
Printify makes it super easy to create and source print-on-demand products for your online shop. Sign up and start designing your framed canvas prints (and much more) and publish them directly to your store. We'll take care of the order production and ship the products straight to your customers. Start selling today and watch the orders pile up!
Choose What Fits Your Business
Printify integrates with all major sales channels: Shopify, Etsy, WooCommerce, eBay, BigCommerce, PrestaShop, Squarespace,  and WixStores. Additionally, we offer our custom API solutions for advanced users & businesses.
Choose Your Print Provider
With Printify, you've got world-class print providers at your fingertips. We love laying low and letting your business shine: your customers will only see your brand and your design when you make your own shirt and sell it online. Make your own shirts come to life with over 90 printing providers from all over the world – US, Canada, Europe, and even Asia. This means shorter delivery times and lower shipping costs no matter where your clients are.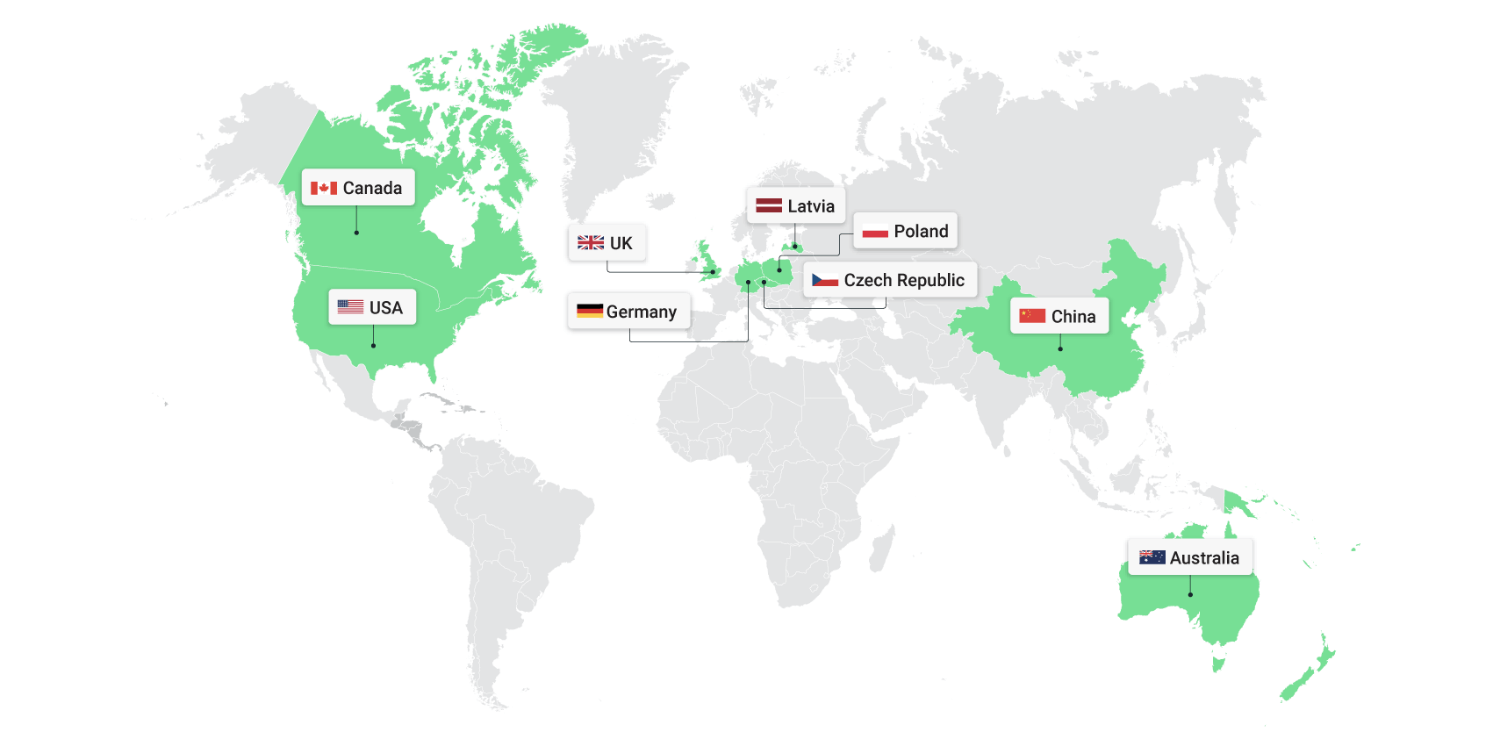 Start Selling Custom Framed Canvases!
Design and Sell Your Art Elegantly
Every great piece of art calls for a tasteful frame to be wrapped in. With Printify's framed canvas prints, your buyers will be able to display your art right out of the box without any hassle.
Depending on your design, you can choose between a square, horizontal, or vertical frame so that you have just the right fit. The wood frames come in two finishes – black or walnut.
Your buyers will be able to select the right size for them – the square frame comes in eight different sizes, while the vertical and horizontal frames have more than 15 different options. All frames come with built-in hangers.
All our framed canvas prints are made in the US.
Frequently Asked Questions
Create your Printify account today and start working on your very own range of custom framed canvas prints. Remember, with POD you pay no money upfront and you don't have to stress about the delivery of your products, so start selling your art and spread the word!
Start Selling Custom Framed Canvases!