Custom Greeting Card Printing
Whether for sending warm messages, sharing good news, or creating lasting impressions, greeting cards are a timeless classic – they know no borders and always find their way to the recipient's heart.
As uplifting as they are practical, custom greeting cards – either for yourself or your eCommerce store – are ideal for bringing smiles and profit.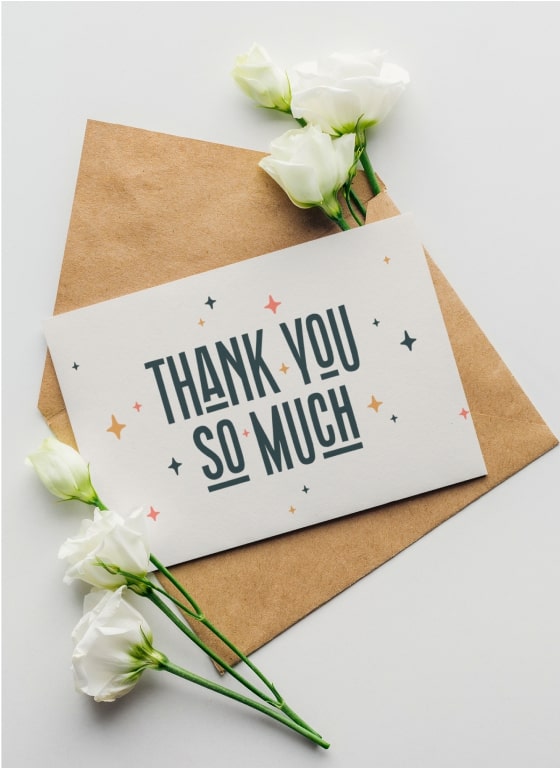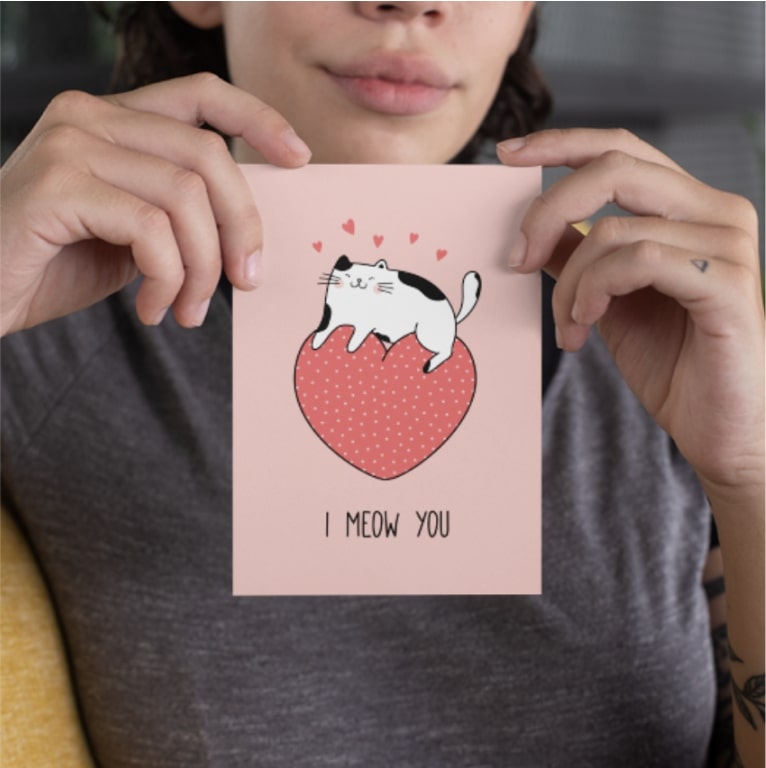 Make Your Own Custom Greeting Cards With Printify
Customize Your Print-On-Demand Greeting Cards Today!
Personalized Greeting Cards Printed on Demand
As a traditional way of making family, friends, and colleagues feel special, appreciated, and loved, custom greeting cards won't fall out of favor anytime soon.
Whether for yourself or your eCommerce store, for a smile, or for profit, they're incredibly versatile and ideal for various occasions.
With Printify, the power of custom greeting card printing is at your fingertips – you can create cards with your design, images, or personalized messages.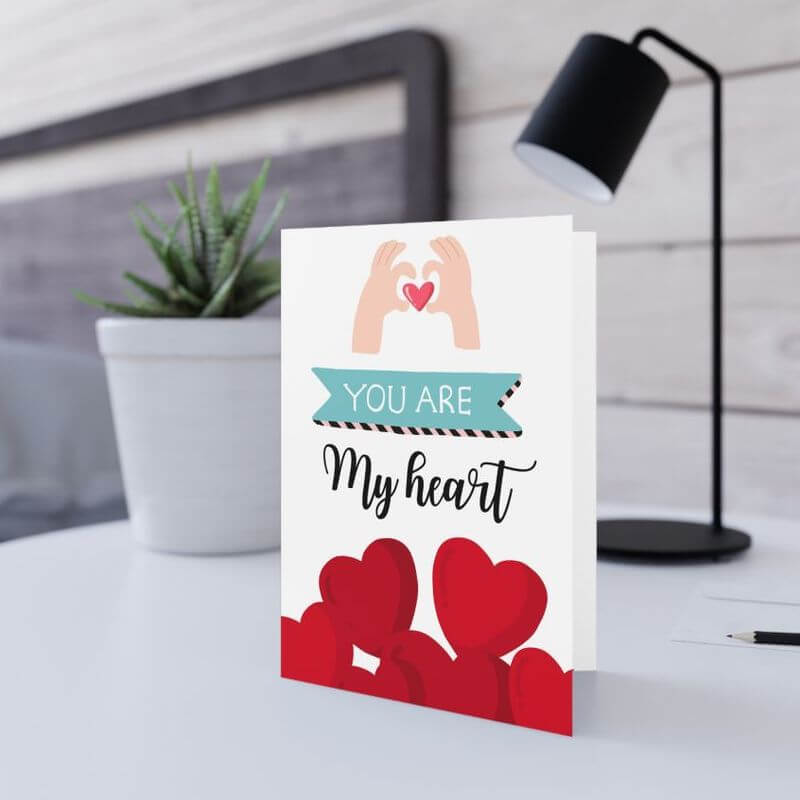 A Wide Variety of Greeting Cards for Any Occasion
In our catalog, you'll easily find the right greeting card for you. Whether for a grand occasion like a wedding or simply writing praise for a colleague, personalized cards are a great way to celebrate moments of life, no matter how big or small.
While some of our greeting cards include these features, not all of them do – each product is unique. When choosing your favorite, please pay attention to their descriptions to pick the one that best suits your needs.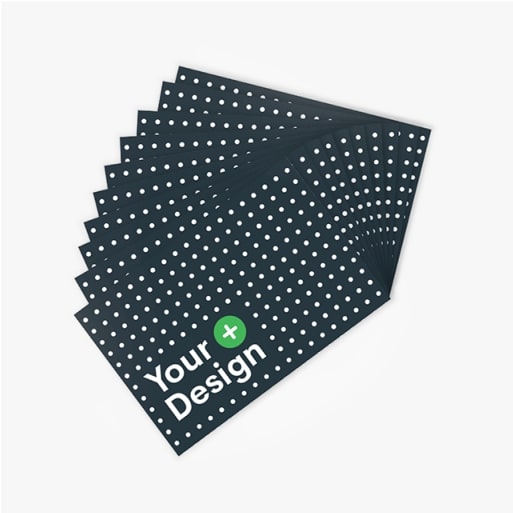 If you only need a few for your family and friends, you're welcome to order as little as you need, even a single card. However, we also offer greeting cards in bundles of various amounts.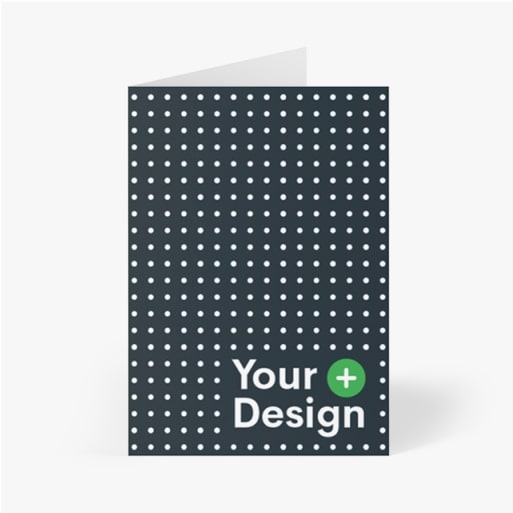 Portrait or Landscape Orientation
You can use our custom greeting cards as portrait or landscape cards, depending on the orientation of your design or photo.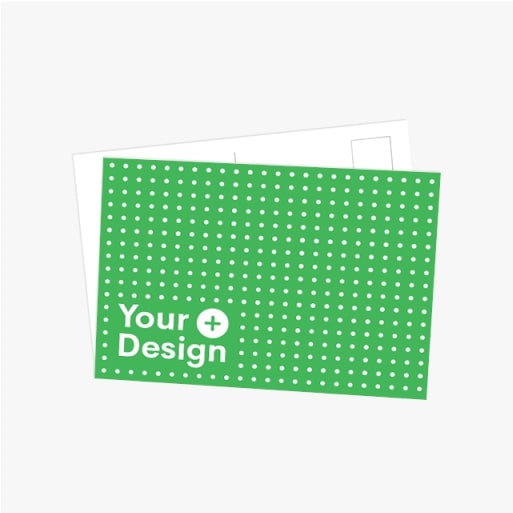 Various Paper Finish Options
To customize your cards further, you can choose between a semi-glossy, matte, coated, or uncoated paper finish.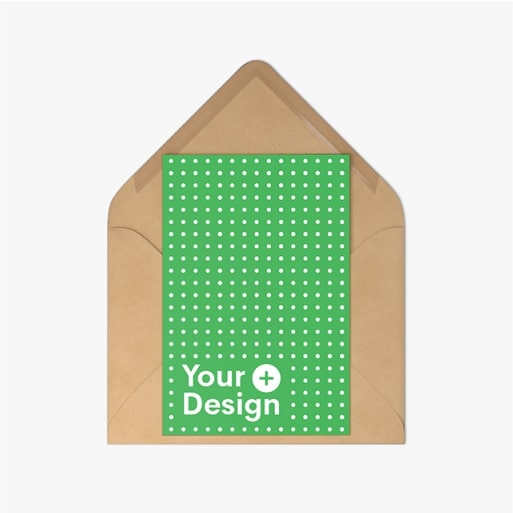 Some of our print-on-demand greeting cards come with craft or white envelopes, ensuring they're ready to go as soon as received.
Custom Greeting Card Printing in Three Simple Steps
Whether you want to learn how to print greeting cards to sell or just create a few for your family and friends, welcome to our quick three-step guide.
With Print on Demand, it's quite easy to do – anyone can create their own personalized greeting cards without any trouble. The process is refreshingly straightforward, simple, and hassle-free.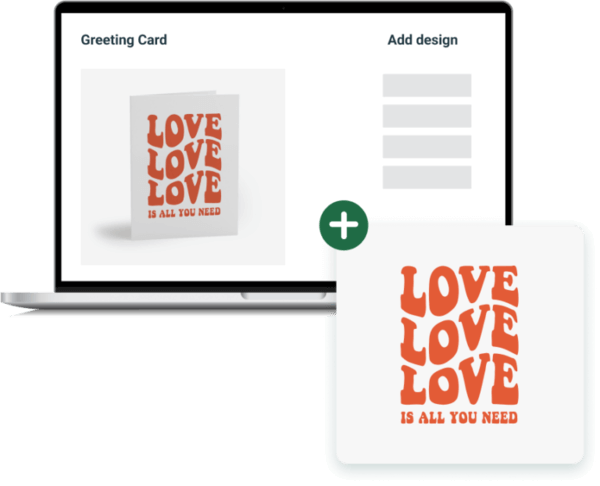 Sign Up for a Free Printify Account
Start by exploring our collection of greeting cards and pick the one you like the most. Familiarize yourself with the price, paper, sizes, production time, and other information found in the product description. Once done, click Start designing to make your very own greeting card.
With the help of our online designer tool – the Mockup Generator – turning ideas into reality is easy. You can be as creative as you wish and add your own images, photos, graphics, personal messages, or anything else you like to make the final product truly yours.
Choose the Best Custom Greeting Cards From Our Catalog
Whatever you need – birthday, wedding, or business greeting cards – we're here to help you make the right choice and pick the perfect card.
We know exactly how important these cards can be. Our goal is to deliver the most popular greeting cards at the best prices on the market.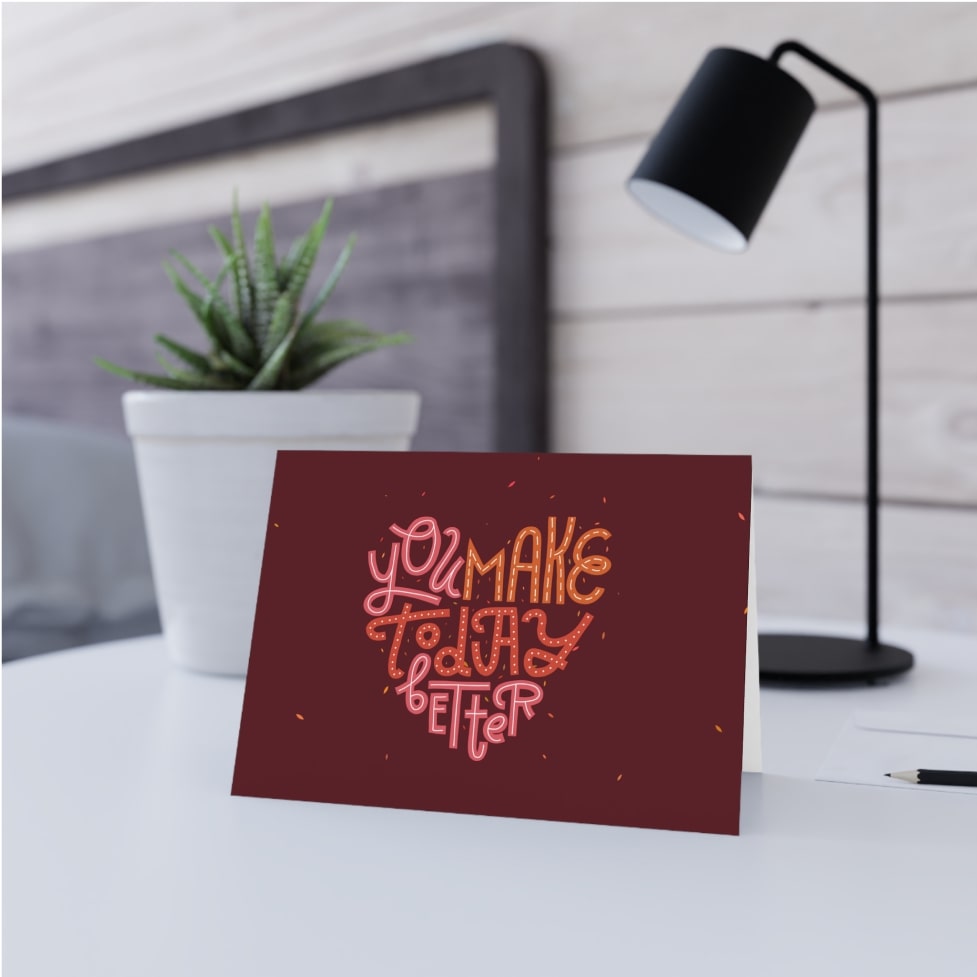 Typically, folded greeting cards are more traditional – unfolding adds an element of surprise, especially if given in a beautiful envelope.
With the option to choose the amount, these folded greeting cards are perfect for personal and business use. A few are available in different paper finishes, helping you create a personalized card that's just right.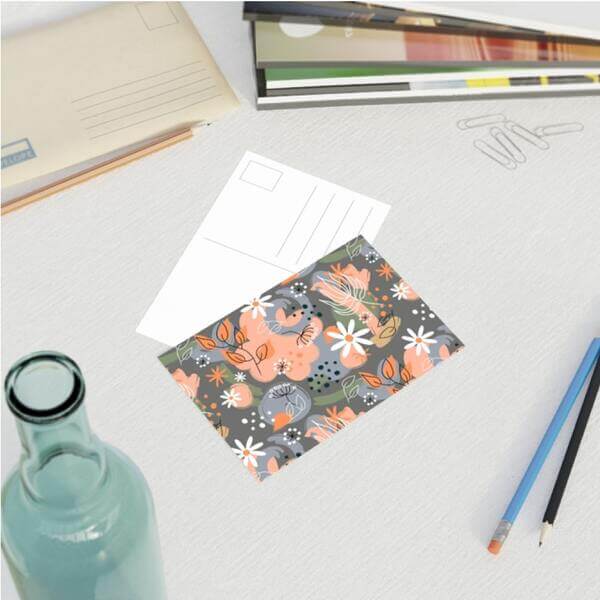 Unfolded, flat greeting cards are a great way to send greetings to family, friends, and colleagues. Some of these are available in both horizontal and vertical options, giving your creative expression free rein.
In addition, they're favored by entrepreneurs and businesses alike – perfect for virtually anything: selling, promoting a brand, or expressing gratitude to loyal customers.
Make Your Personalized Greeting Cards Today!
Custom Greeting Card Ideas for Your Perfect Designs
As a unique way to send heartfelt greetings, custom greeting cards appeal to people from all walks of life.
They're great for birthdays, holidays, anniversaries, weddings, new baby announcements, and a wide variety of other special occasions, milestones, and celebrations.
To help you with greeting card ideas that sell, here are just a few of the most popular uses.
Year after year, birthdays mark the passage of time and bring joy to the hearts of many. With print-on-demand birthday cards, you can make the special day that much more meaningful.
Whether for family members, friends, or your customers, custom greeting cards with personalized messages never go amiss.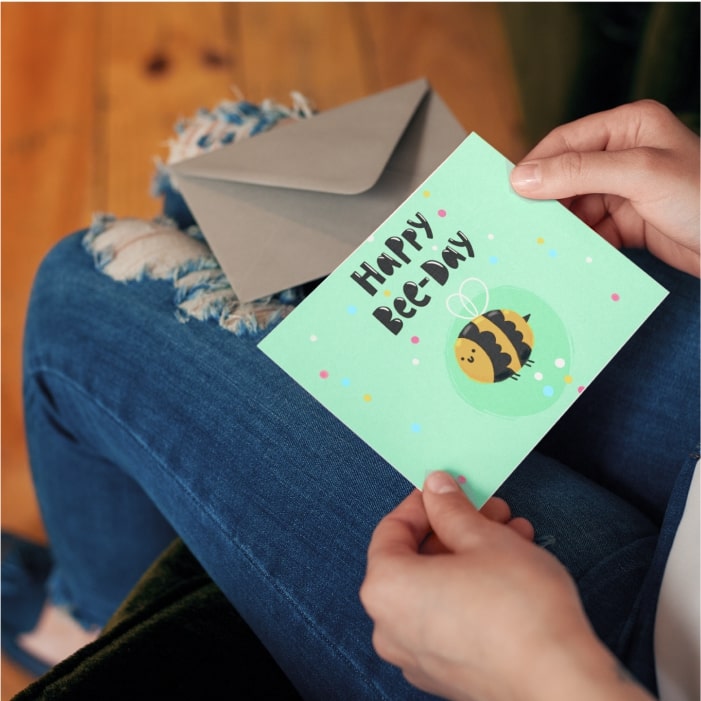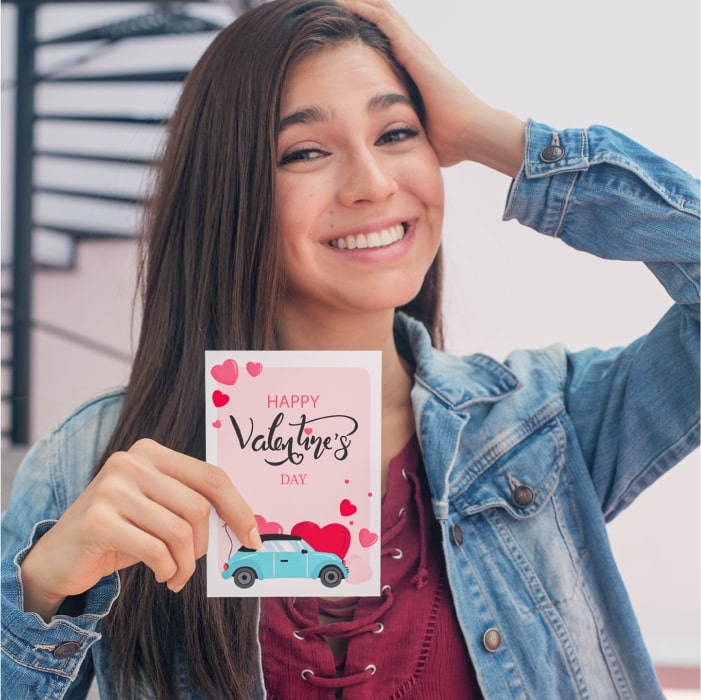 St. Valentine's Day is the perfect occasion for custom greeting cards. This day, celebrated annually on February 14, is synonymous with flowers, chocolates, and, of course, greeting cards.
This day is an excellent opportunity to express your deepest feelings or add extra sweetness to your eCommerce store.
As a way to bring joy to those near and far, sending out greeting cards remains a time-honored tradition that's popular all over the world.
By making your own Christmas cards, you can take the tradition to the next level – write and send unique heartwarming wishes with 'Happy Holidays' messages to make this time truly special for your friends, family, or customers.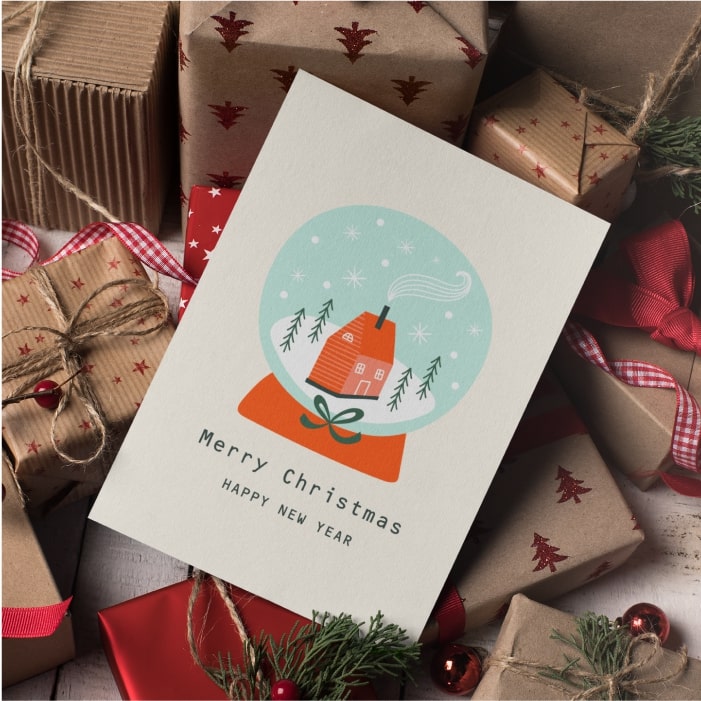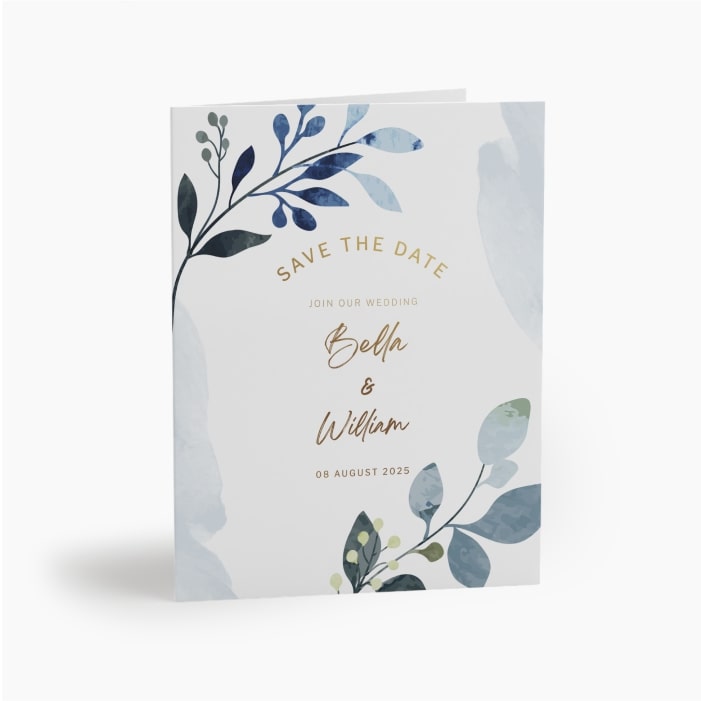 Whatever you're celebrating – weddings, birthdays, or graduations – make every milestone count and turn it into a day nobody will ever forget.
As an affordable novelty, print-on-demand invitations are a great way to deliver invitations in your own unique, personal style without breaking the bank.
If you're looking for a way to put a smile on someone's face, making your own funny greeting card will surely do the trick.
With just a few clicks, you can make your own funny Christmas cards, amusing photo cards in full color, or bring to life some light-hearted Father's Day card ideas, delivering joy to the lucky recipient.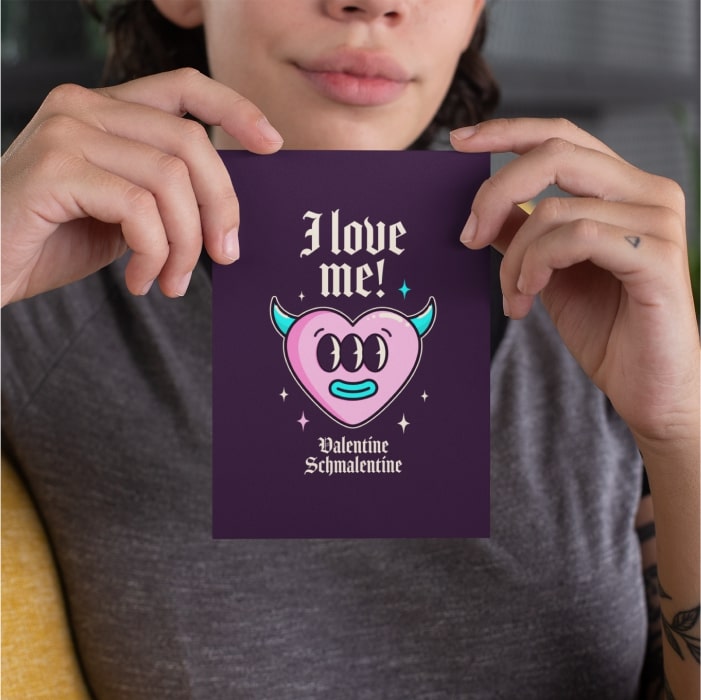 Print Your Own Greeting Card Today!
Why Sell Custom Greeting Cards?
The traditional way of sending greetings is still highly valued around the world, despite the ever-growing popularity of instant messaging.
Whether you want to sell seasonal greeting cards (Christmas, New Year, Mother's Day) or everyday cards (Thank You, Congratulations, Birthday), finding customers won't be hard. Everyone loves a good greeting card.
If you follow the changing of the seasons and treasure small moments of life, you'll always find an occasion for personalized cards.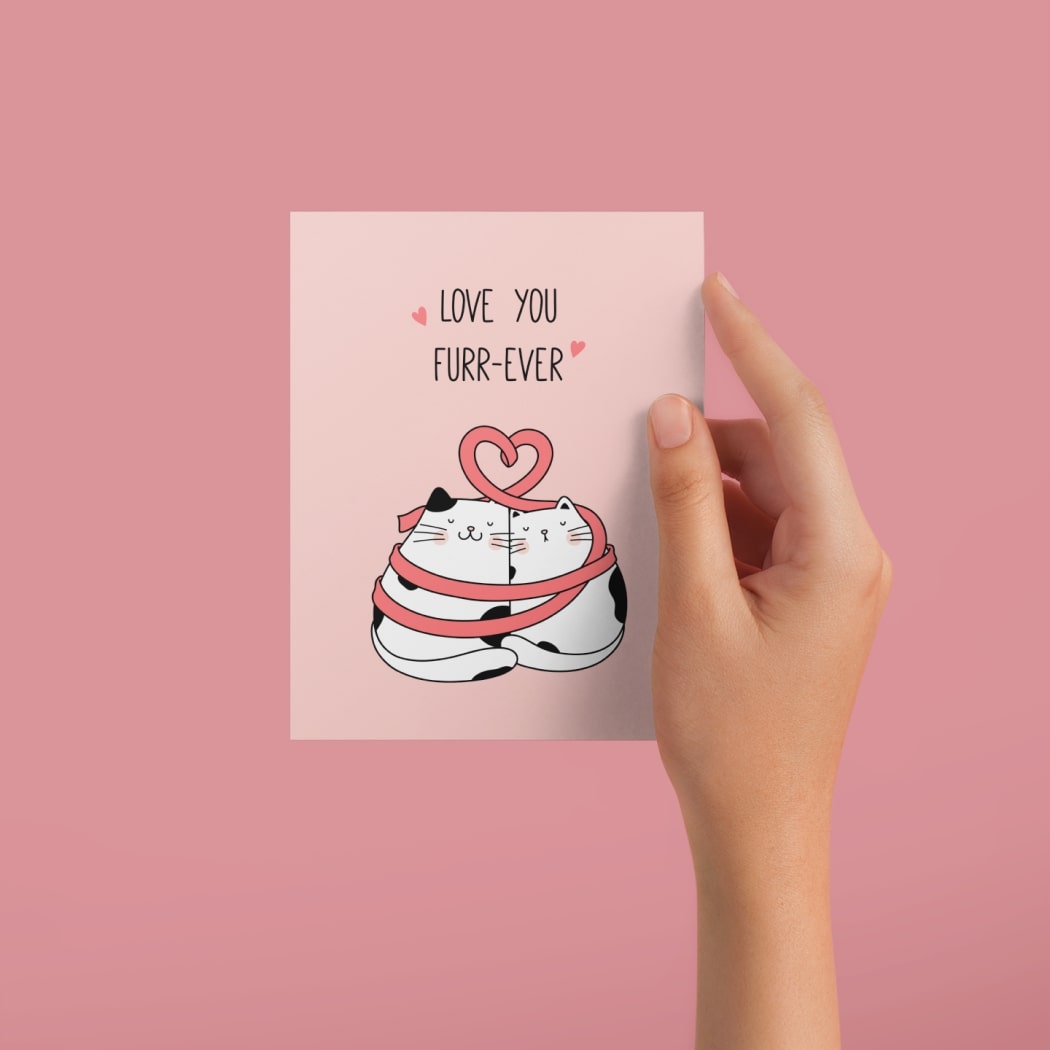 Start a Custom Greeting Card Printing Business With Printify
When printing greeting cards to sell, choosing the right sales channel is essential.
Printify offers seamless integration with a wide variety of the most popular eCommerce platforms and marketplaces, allowing you to start selling customized greeting cards with ease.
Frequently Asked Questions About Our Print-On-Demand Cards
Make Your Custom Greeting Cards Today!