Create and sell custom AirPod cases to give the music-inclined customers a chance to display a bit more personality to safeguard their AirPods in style.
AirPods are in demand more and more each year. According to data, the total number of Bluetooth headphones sold in 2020 reached over 300 million, representing total market growth of nearly 90% year-over-year.
Chime in on POD profits by offering custom AirPods cases in your online store for those who are shopping for quality and style.
If you want to define yourself with not just your taste in music, but your style as well, do it with a custom wireless AirPods charging case. 
Our catalog offers customized AirPod / AirPods Pro cases for yourself or for selling online. It's a one-of-a-kind product that any Apple or Android user would find useful, stylish, and practical. Lock down these amazing features and let your customers search no longer.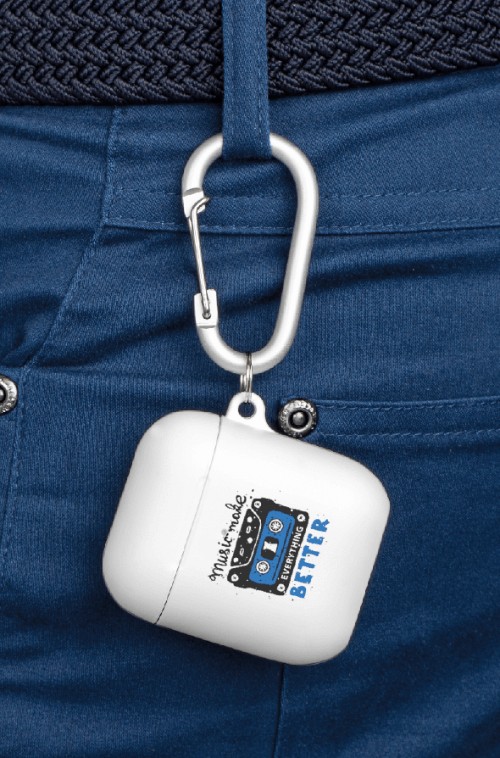 2023 Design Trends for AirPods Cases
Global trends indicate that end customers gravitate toward items customized to their tastes. Earn money by designing and selling a customized wireless charging case fit for everyone, based on people's hobbies, interests, values, likes, and special occasions.
Below are some of the most popular design trends for personalized and cool AirPods cases.
"Warning: Weird Playlist Inside"
Start a conversation or lighten the mood with a funny AirPod case. Add funny pictures, sayings, slogans, quotes, or hilarious designs to list on your account. Play around with music puns, symbols, or simply funny pictures that have nothing to do with music. This is your chance to shine and have fun with funny designs.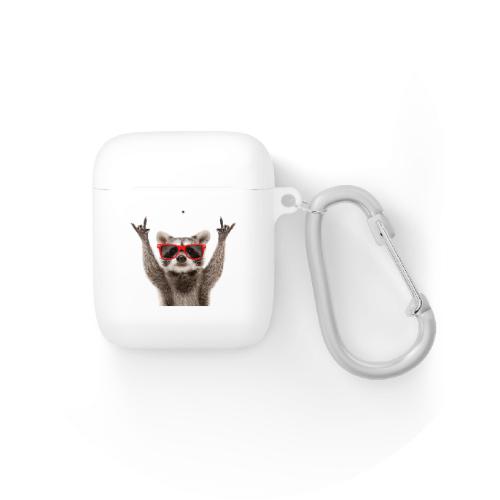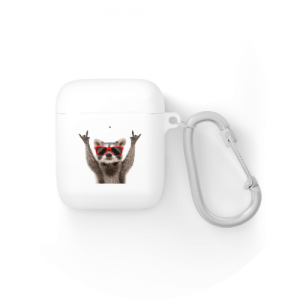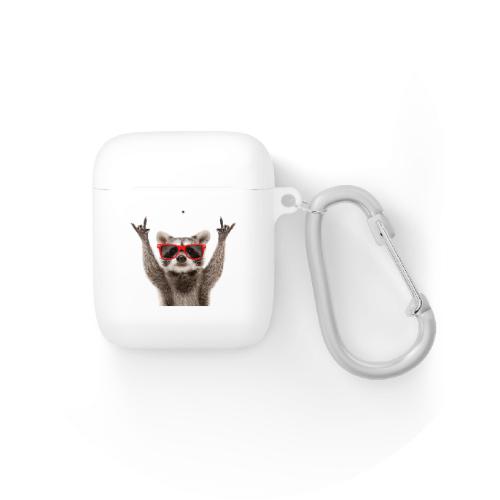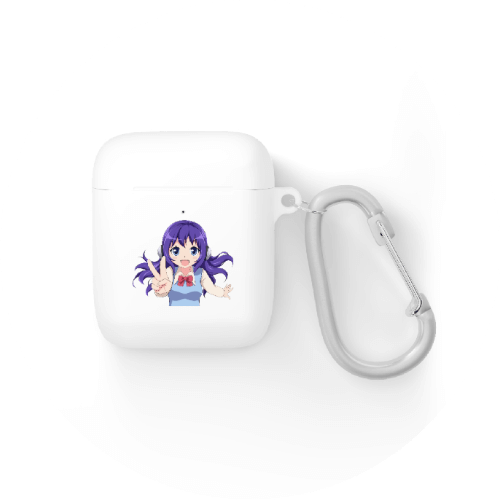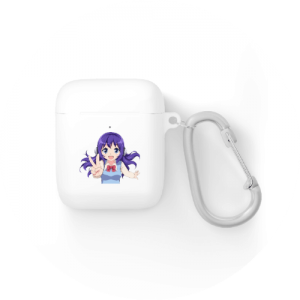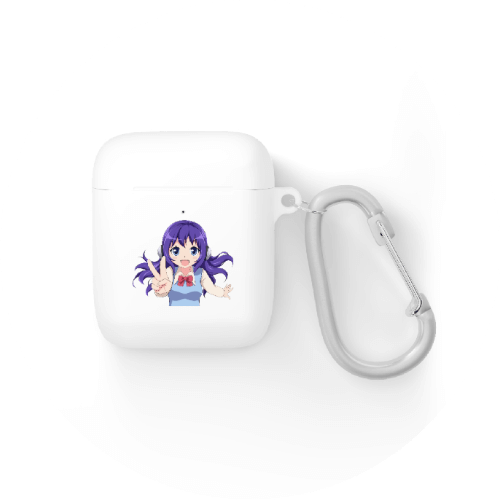 "If you don't like your destiny, don't accept it!"/Naruto
Anime is experiencing an unprecedented rise in popularity all over the world. It is a style of animated art that's all about bright colors, creative characters, and fantastic tales. 
Create a fantastic wireless charging case with an anime design. Add bright colors, characters, slogans, mottos, quotes, symbols, or faces to attract anime enthusiasts around the world.
From cute pictures of animals enjoying music to hearts, notes, scenery, symbols, and more. Anything can be cute if you design it the right way. Add color patterns, cute elements, and all kinds of designs to make the best cute cases for everyone's AirPods.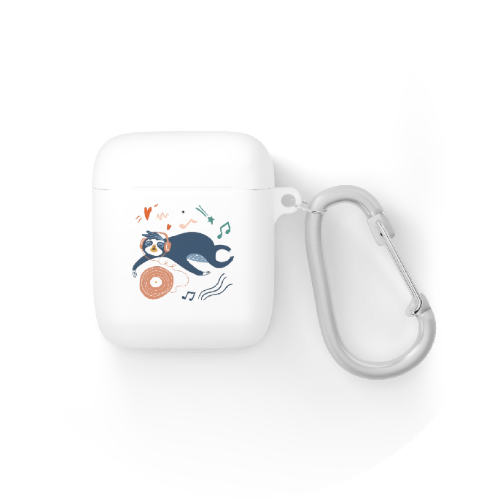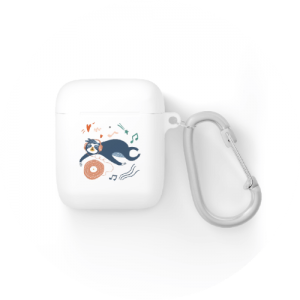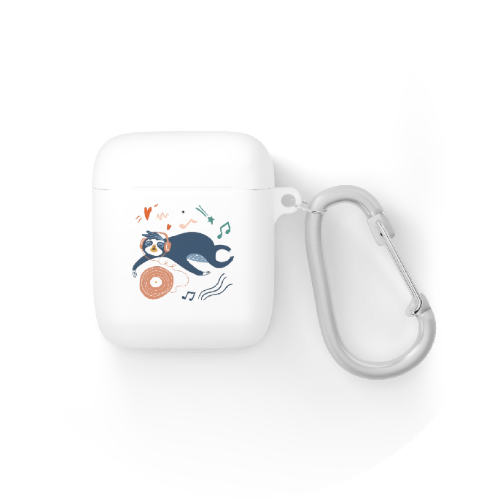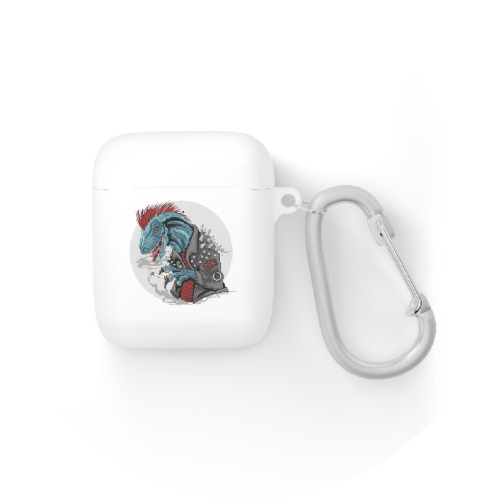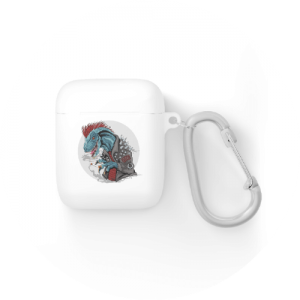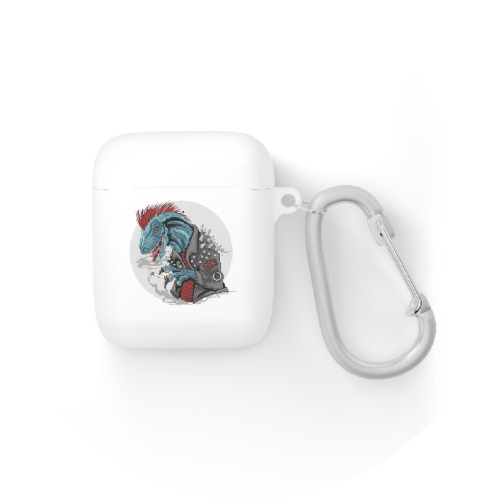 From young boys to grown men, everyone uses AirPods. Adjust your designs to all age groups by creating animal, car, toy, or cartoon-themed covers. 
Dinosaur AirPod case – will be appreciated by any young Dino enthusiast. 
For the older gentlemen, offer designs with car symbols, logos, slogans, or pictures relating to their interests, hobbies, and likes to put on their AirPods storage cover.
Any young lady will love a butterfly AirPod case, pony and horse-themed designs, pictures of their favorite cartoon characters, dolls, toys or songs, and heroes. Customize the cases for AirPods in different styles and colors, to attract the attention of female iPhone or Android users out there.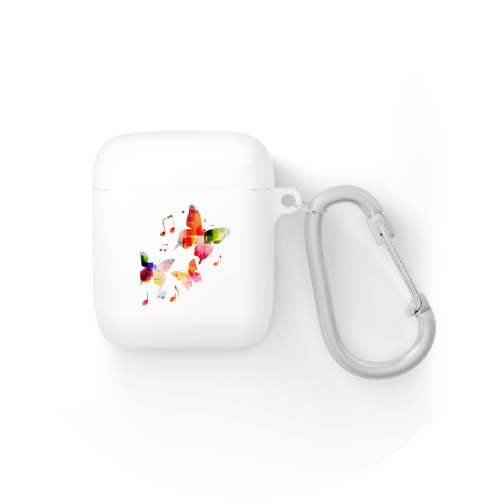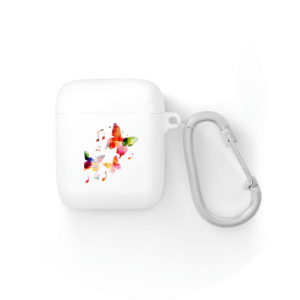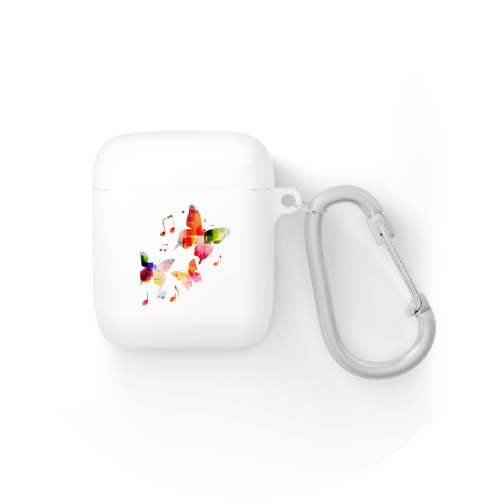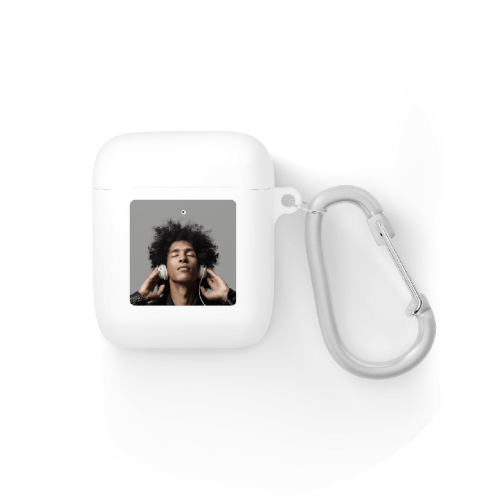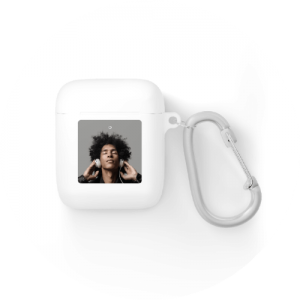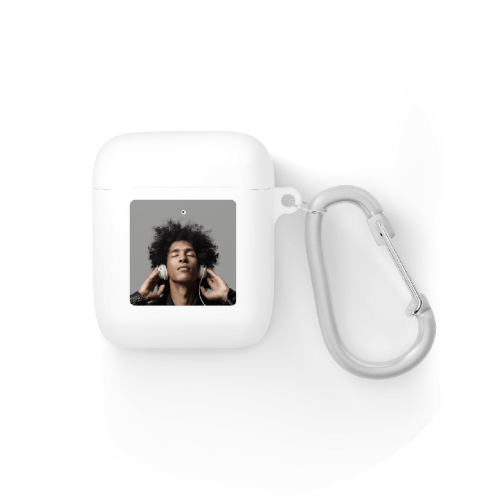 Music-Themed AirPods Case
Whether you are an iPhone or Android user, the main reason for buying AirPods is not the conversations with people you could have. It's to listen to music. Music brings people together, lets them express and showcase themselves and their emotions. It's a great idea to sell custom music-themed cases for AirPods.
Add designs with music notes, lyrics, playlists, or various music symbols to customize the best AirPods cases for yourself or your customers.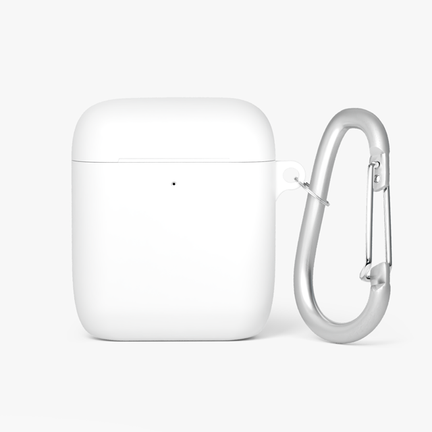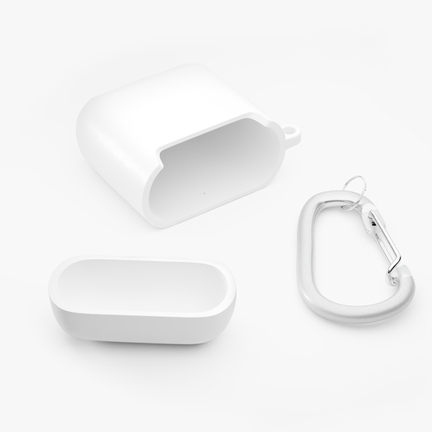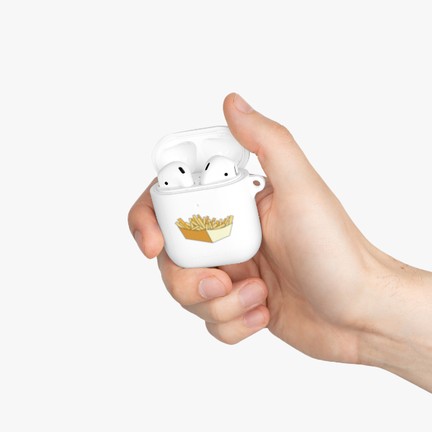 How to design your own AirPod case cover?
Use our simple, user-friendly, free Mockup Generator to create the best merchandise for yourself or your online store.
Sell Personalized AirPods Cases In Your Online Store
Create and list your very own custom AirPods cases in your online shop with the help of Printify. We are one of the leading print-on-demand (POD) companies that offers the best prices for over 400 products. In only 5 simple steps, you can have the personalized cases designed and listed for sale.
Personalized gifts and products show more care, appreciation, and personality than anything else. Offer your customers the chance to buy personalized cases for their Android or Apple AirPods with family pictures, names, quotes, and more.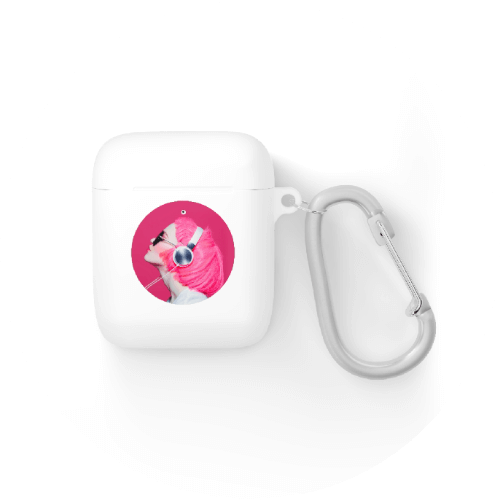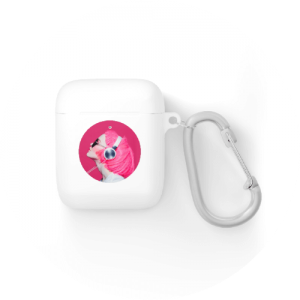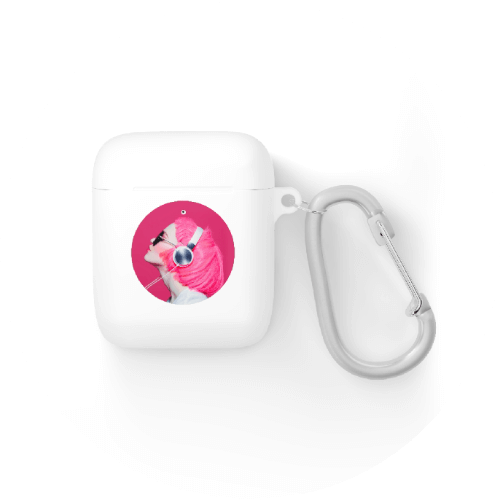 Clean the charging case with a soft, dry, lint-free cloth. If necessary, slightly dampen the cloth with isopropyl alcohol. Allow the charging case to dry and make sure not to get any liquid in the charging ports.
Absolutely. With Printify there are no order limits. Order one or in bulk, the choice is entirely up to you.
Use our free user-friendly Mockup Generator for the best designing experience. Upload or drag and drop your design, add and edit text, switch between colors, and make adjustments to create the perfect AirPods case.
If you're feeling inspired and want to join the vast market of selling cases for AirPods, this is your chance. Use our guide and suggestions to create the best product for yourself and your online store.
Start designing AirPod cases!