Design a custom AirPod case to allow yourself or other music lovers to express more personality while protecting their AirPods in style.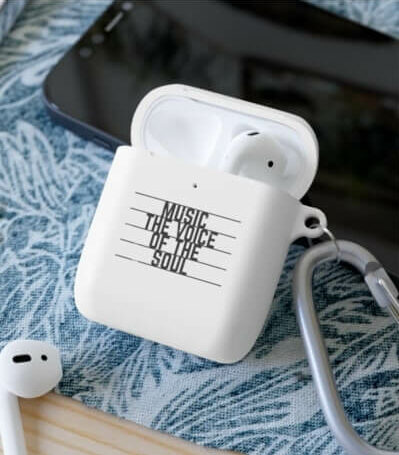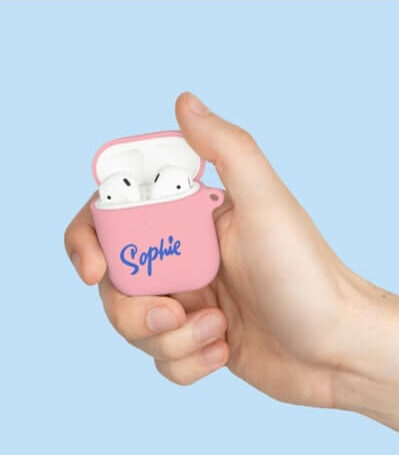 Make Your Own AirPod Case
Create a Custom AirPod Case in Three Steps
If you want custom AirPods, case personalization is an easy three-step process even beginners can do. Sign up, pick a case, and design something magical for your AirPods and AirPods Pro.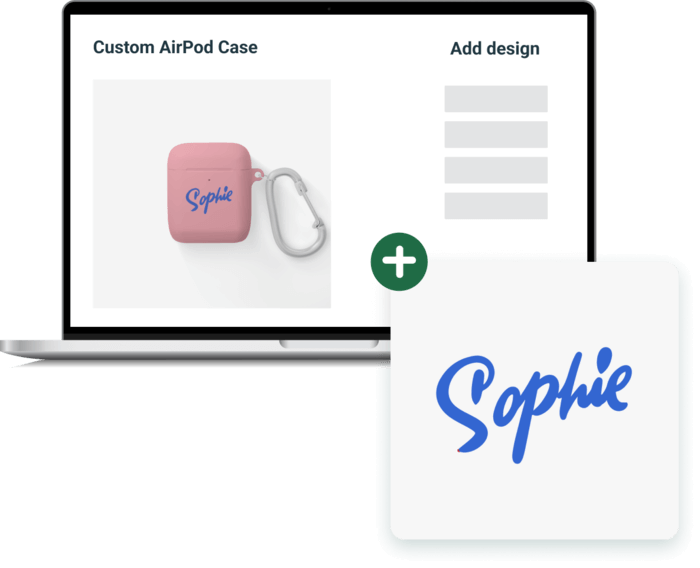 Complete the registration with an email address, strong password, and payment method to accept all the features our website offers. Start exploring and have your custom AirPod case designed and shipped within minutes.
Browse the Printify Catalog and pick your favorite products to customize. Discover custom cases for AirPods and AirPods Pro under Accessories – Tech Accessories. Read product details and click Start designing to unleash your creativity.
The Mockup Generator allows full customization. Upload a photo, add text in different fonts and colors, play with patterns, and personalize the design to perfection. Check the preview mode and click Save product to finalize your creation.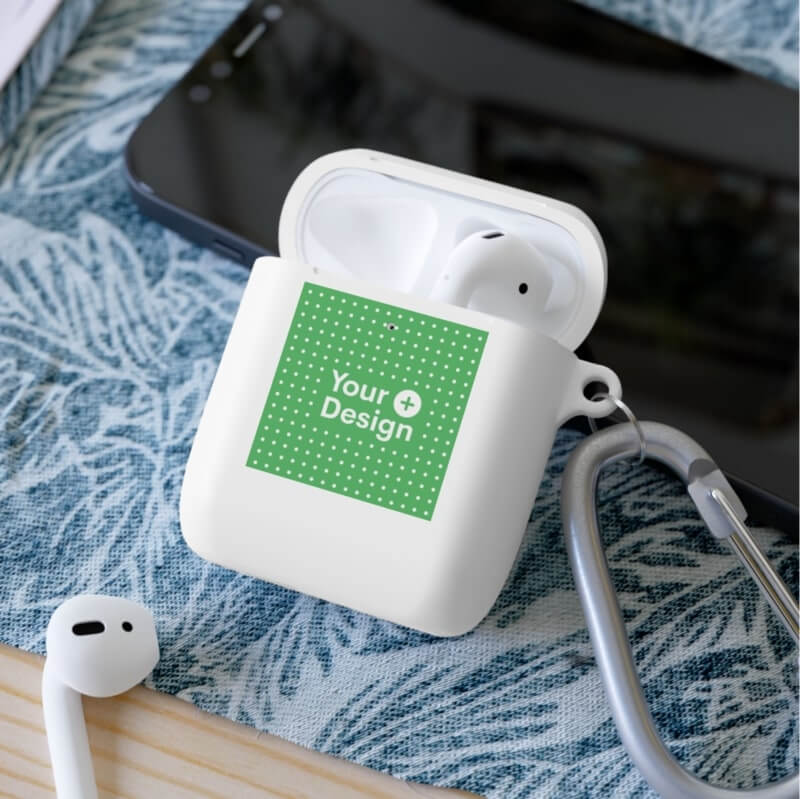 Customize AirPod case designs with our cute case covers. They provide quality and style while protecting AirPods from scratches, bumps, and drops. Whether for personal use or customer satisfaction, create AirPod cases that combine the practical and fun aspects of owning a quality Apple product.
Why Do Merchants Choose Printify?
Discover successful merchants and their journeys in eCommerce with the guidance and help of Printify.
I don't have to invest the money I can't lose into my business. With Printify, I only pay the fulfillment fees, and the rest is all profit.
I really appreciate working with Printify on my brand. Afro Unicorn was only supposed to be my design on a white shirt. It is so much more. Printify allows me the time to run the business and not work in the business.
Printify helped me start a completely hands-off revenue stream. When you spot a niche that you want to enter quickly, you don't have to worry about buying stock or equipment.
Printify Premium has helped my profit margins tremendously, and spending $20 a month has probably saved me over $200 a month.
Using Printify saved our struggling business of 6 years and gave us more time with our family.
I like Printify products because they tie in with our organisation's message.
I love the Printify Mockup Generator. It keeps everything consistent and allows me to keep my brand looking sharp and professional.
Design Ideas for Custom AirPods – Cases for Every Style and Occasion
If you want to bedazzle your AirPods or AirPods Pro case but are low on ideas, you've come to the right place. Below are some simple and interesting things to print. Adjust them to your style or niche and upgrade a basic white case with drop-dead gorgeous designs.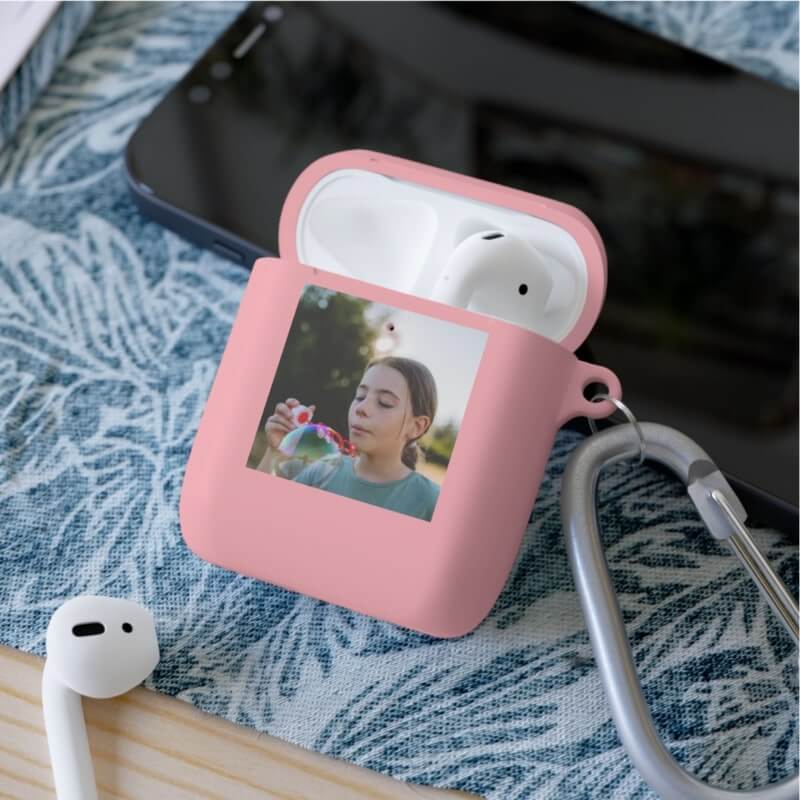 Custom AirPod Case With Picture Designs
Upload a personal photo or stock image to personalize the musical experience. From children and loved ones to pets, scenery, and more – photo designs will elevate the cases and let people bring a piece of their heart with them while out and about.
Custom AirPod Case With Name Designs
Design your own AirPod case with names and titles. From Suzy and Mark to Cat Mom, Maid of Honor, BBQ King, or Cheese Aficionado – any name or title can be printed for a special occasion or special someone.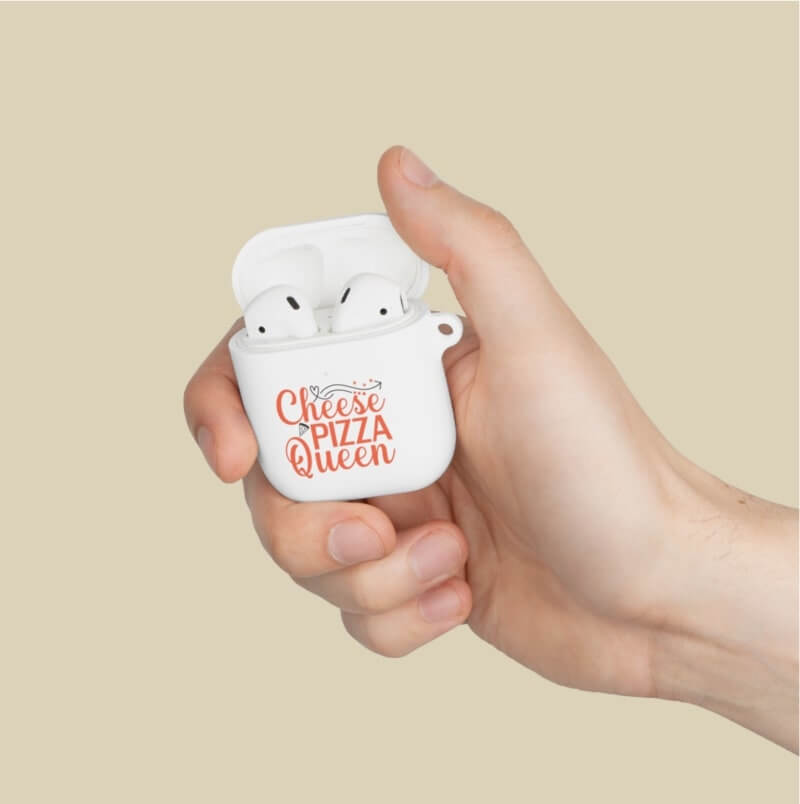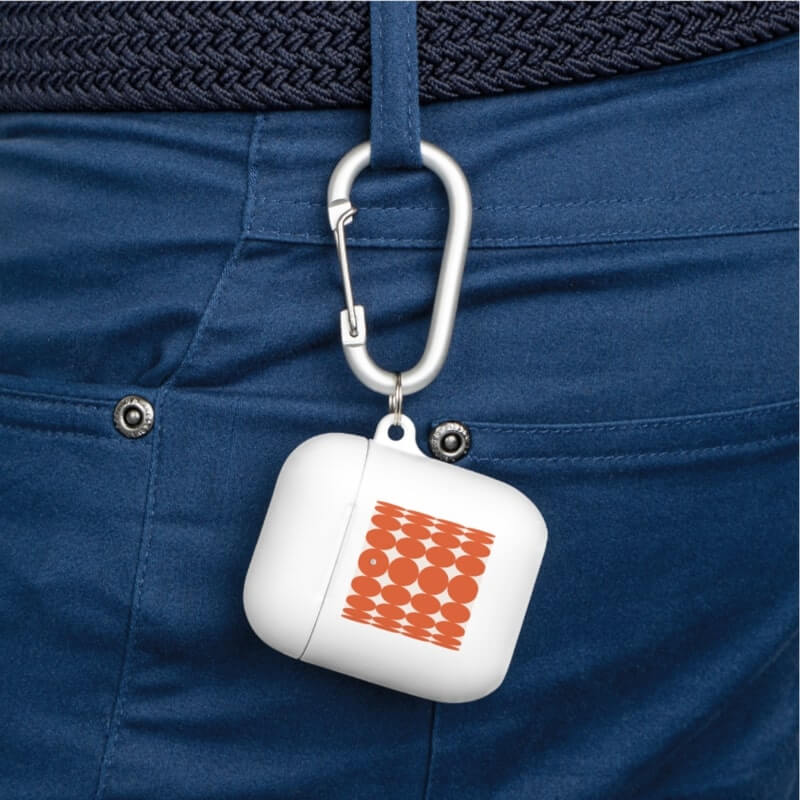 Personalized AirPod Case With Stylish Patterns
Just because the case is meant to protect from drops and scratches doesn't mean it has to be boring – or user-specific. Some people like abstract colors, soft geometrical lines, or various patterns. From flowers and shapes to animal prints – get them designed in minutes.
Play around with music puns, symbols, or a funny photo that has nothing to do with music. A custom AirPod Pro case with a funny design will not only protect your AirPods but start conversations and brighten someone's day – it's a win-win for everyone.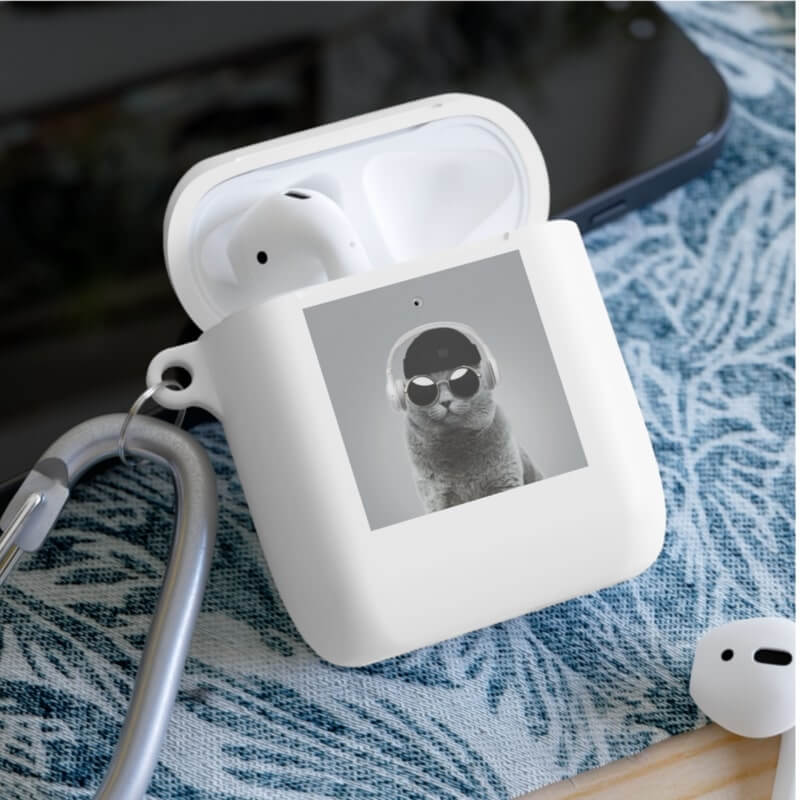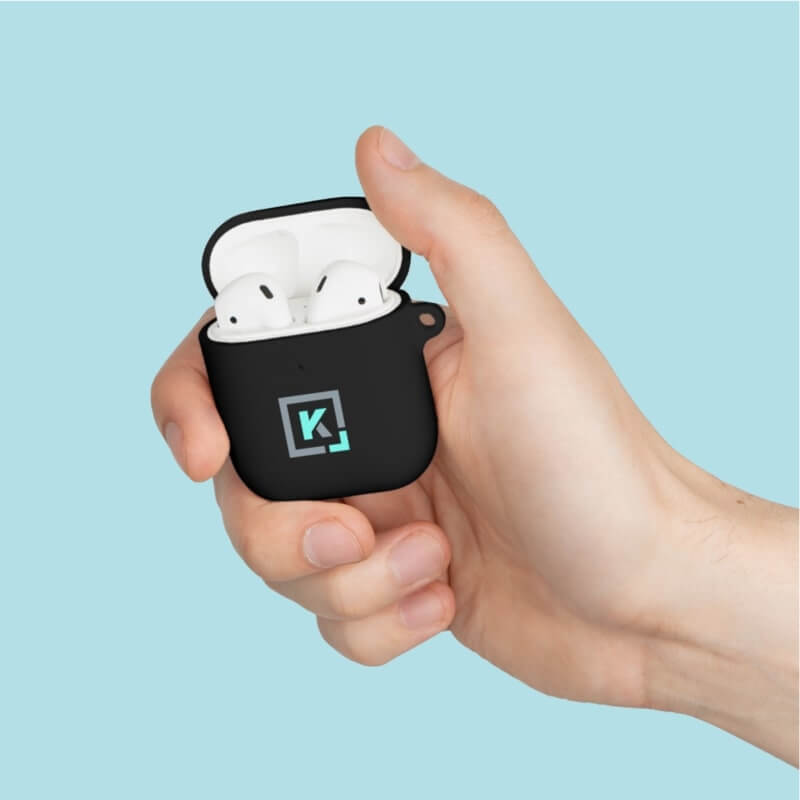 Custom AirPods are great gifts for employees, potential customers, or business partners. Style the white case with a logo, slogan, or company name, and create quality products for promotional purposes – practical, personal, and hip.
Why Sell Custom AirPod Cases?
People buy Apple products more than socks – proven by the iPod sock failure in 2004. But all jokes aside, it's no secret that Apple is one of the leading tech companies worldwide. And AirPods are a big part of its success.
And with Apple products being on the expensive side, it's important to protect them from drops, scratches, bumps, and loss. This is why the demand for AirPod cases will always be high – opening many opportunities for merchants worldwide.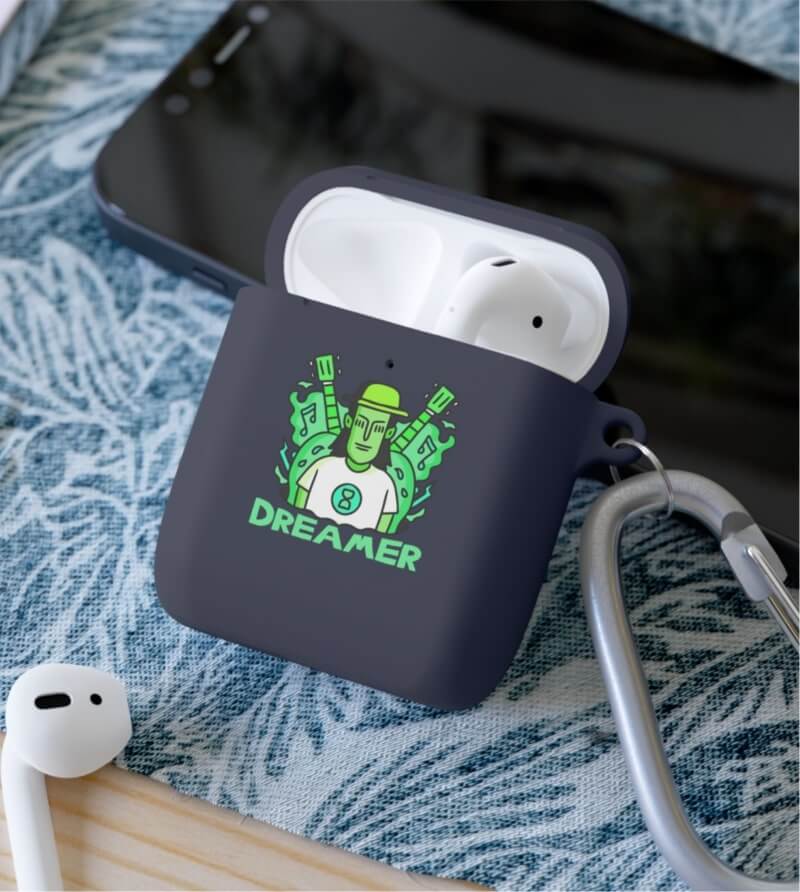 Pick a Sales Channel for Your Custom AirPod Cases
Once your custom AirPod case is designed, it's time to decide where to sell it. Printify offers integrations with the leading sales channels – along with other great options.
Choose among adequate eCommerce platforms and marketplaces, or try our new Pop-Up Store feature – whatever fits your needs.
FAQ for Custom AirPods – Case Design and Other Specifics
Check Out Other Custom Products and Start Selling
Why stick to only custom AirPod cases? Dive into our extensive Catalog and explore other amazing products to sell, perfect for adventures out and about.