Top Selling Items on eBay in 2023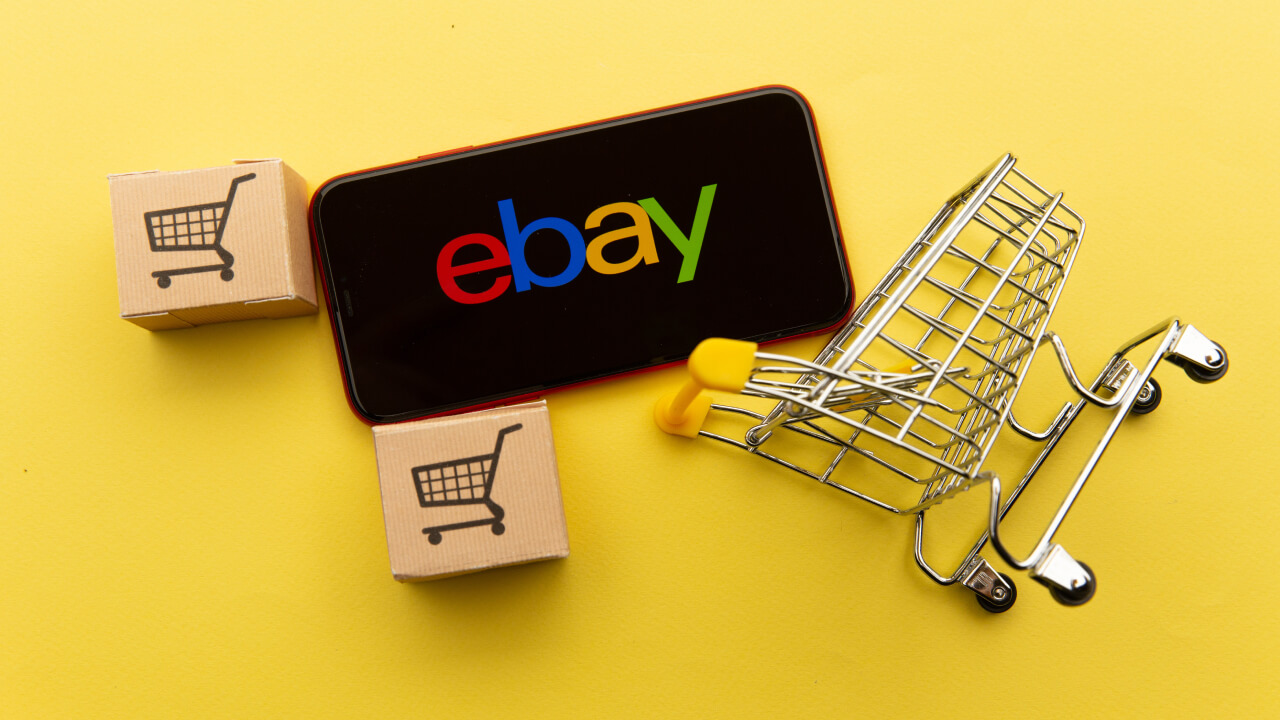 With eBay being one of the world's oldest and biggest eCommerce marketplaces, the competition is fierce. Selling eBay bestsellers is crucial to ensure the success of your business.
Keep reading and discover 
why selling on eBay marketplace is an excellent idea, 

what are the top-selling eBay categories, 

and how to win in eCommerce with Printify. 
Secure your place among best-selling brands with the top-selling items on eBay in 2023.
12 Best Categories for Top-Selling Items on eBay
Market research can help identify profitable product categories on eBay. Selling products in these top categories can put you among successful business owners who list only best-selling items.
1. Clothing and Accessories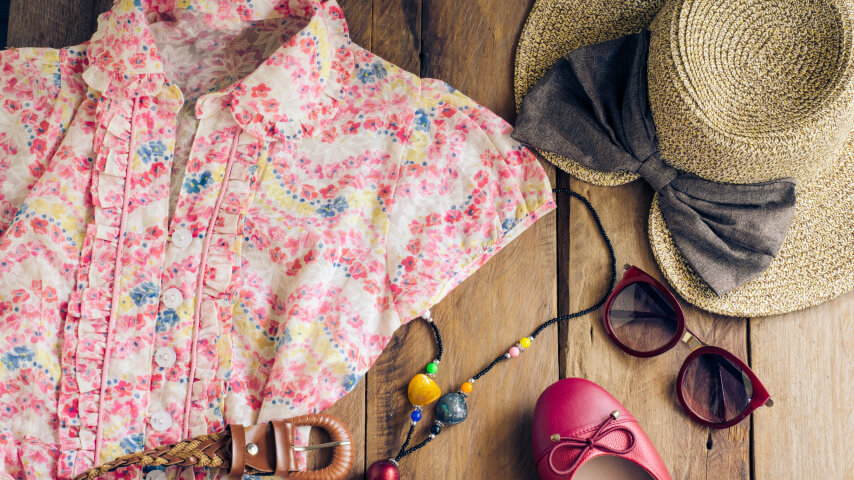 Clothing and accessories categories are ones to master. In 2022, the apparel market reached a revenue of $1.53 trillion. With the Print on Demand model at your disposal, selling apparel and trending accessories is simple, easy, and fast. 
Apparel. Apparel ranks high among the most popular items on eBay. The global apparel market is expected to rise to over $1.7 trillion in 2023. Whether it's women's clothing staples like sun dresses and custom t-shirts or men's vibrant Hawaiian shirts, showcase your designs on profitable products that offer consistent sales. 
Shoes. From stylish custom sneakers to classy heels, the demand for footwear never wanes. With a vast array of brands, styles, and sizes, shoes are a hot ticket item that caters to every taste, making them top sellers on eBay.
Accessories. Discover the power of personalization with custom beanies, bucket hats, and trucker caps – some of the hottest items on eBay. Or ride the wave of eco-consciousness by designing custom tote bags. Don't forget to explore other popular accessories like belts, gloves, small leather goods, and sunglasses to make your eBay offerings truly stand out.
The beauty industry is growing and is expected to reach $572.43 billion in 2023. With people taking more care of themselves and their bodies, eBay's health and beauty category is full of top-selling items.
Skin Care. Sunscreen, lotions, day and night creams, and other body products are among the most popular in the health and beauty industry.
Hair Care. Custom-made shampoos, conditioners, hair oils, and other products that differ from mass-produced selections are in high demand. Offering unique and improved hair care products can generate sales and boost your brand.
Perfumes. Fragrances are a best-selling item, from beginner-friendly options to popular brands that can enchant a room with magical scents.
Make-Up.  Cosmetics are among the top-selling items on eBay, with a wide variety of beauty products, such as lipstick, eyeshadow palettes, mascaras, and so much more.
Vitamins, Minerals & Dietary Supplements. These products support overall health and well-being and are in high demand. According to eBay reports – lifestyle supplements are now gaining more and more attention and their market is expected to reach a whopping $220.8 billion by 2027.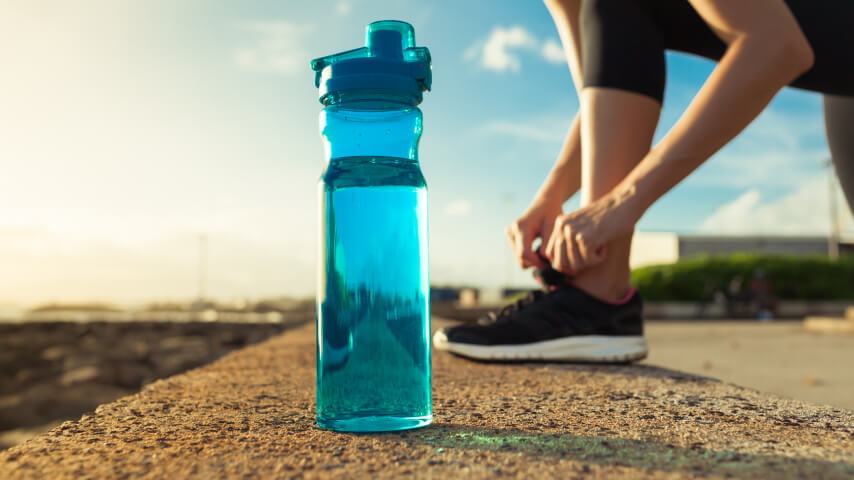 The sports apparel market reached $319.4 billion in 2023, while the fitness equipment market is expected to reach $8.34 billion by 2025. Listing best-selling products in these popular sporting goods categories will skyrocket your profits with fitness merchandise.
Athleisure wear & athletic shoes. Selling fashionable athletic apparel like hoodies, leggings, socks, popular brand workout shoes, and custom footwear can be a profitable venture on platforms like eBay – where buyers seek the perfect blend of fashion and performance.
Equipment. From simple dumbbells and yoga mats to heavy gym machinery. Provide customers with top-quality gym equipment for their businesses or home workouts and increase your sales with best-selling machines.
Accessories. From spacious gym bags to towels and custom water bottles. Sports accessories are some of the best things to sell on eBay for profit – letting your customers stand out in the gym or making their home workouts more fun with unique designs.
The global jewelry market is predicted to reach $332.6 billion by 2026. Not only is this market segment a goldmine, but these items are easier to package and ship compared to some electronics or other items with more restrictions.
Watches and Watch Bands. Watches and clocks are hot-selling items on eBay. Watches categories including, vintage, modern, and custom timepieces along with watch bands, are ranking among the most popular searches. 
Necklaces, Earrings, Pendants. These classic pieces of jewelry never go out of style. Whether it's custom necklaces, personalized pendants, tags, or jewelry boxes – these rank among the best-selling products on eBay.
Rings. From engagement to candy rings, eBay has it all. Offer a variety of rings in this product category and raise your average sales with jewelry.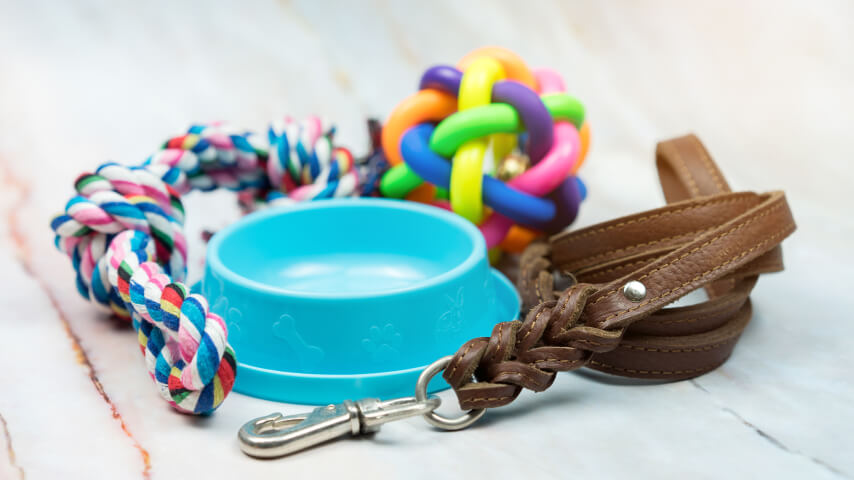 Pet supplies are among the best things to sell on eBay and the Internet as a whole. By 2030, the pet industry is predicted to reach $184.43 billion. This market is worth exploring with unique pet products and custom designs for every furry, feathery, or scaley friend.
Popular pet supply categories aren't imaginable without items like
Collars and Leashes. Set each pet apart from others with custom collars and leashes with your designs.
Bowls and Feeding Mats. Feeding time can be more memorable and fun with unique bowls and mats for food and drinks.
Beds. A comfy pet is a happy pet – design custom beds and pillows for pets of all shapes and sizes to sell online.
Accessories. From tank tops and bandana collars to tags and more. Bedazzle pets around the world with top-selling products and designs.
The Home & Garden category is one of the most popular on eBay, offering a diverse range of products to cater to various consumer needs – from garden furniture to kitchen appliances. Here are some of the best-selling items in this category:
Heating and cooling systems. eBay offers energy-efficient and eco-friendly options such as fireplaces, stoves, and HVAC systems.
Inverters and outdoor power equipment. Inverters that convert DC into AC are in high demand, along with outdoor power equipment like lawnmowers and leaf blowers.
Small kitchen appliances. With more people cooking at home, small appliances like blenders and coffee makers are popular on eBay. Specialty appliances like air fryers and sous-vide machines are also available.
Custom home decor. A variety of customizable home decor items such as pillows, blankets, and rugs are what sell best on eBay. Personalized mugs are definitely among the most sold items on eBay.
7. Cell Phones and Accessories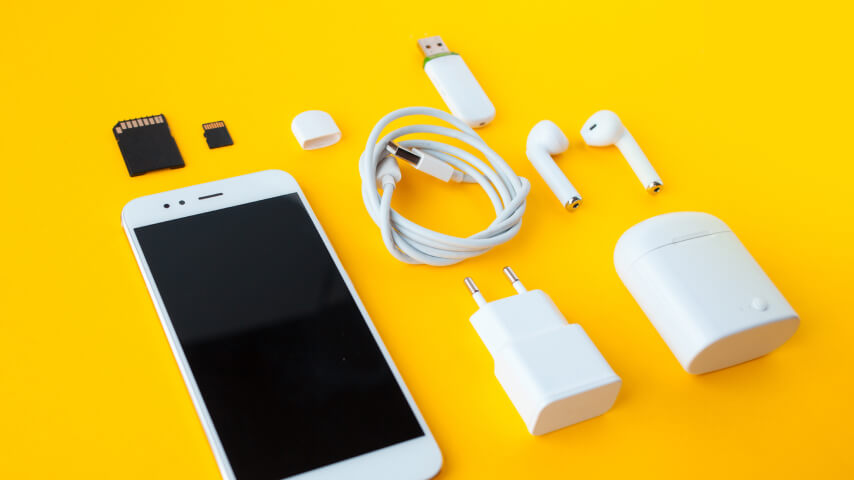 The mobile accessories market value is projected to hit $148.81 billion by 2030, making smartphones and accessories among the most sold things on eBay when it comes to consumer electronics.
Cell Phones. From popular cell phones to lesser-known brands, these everyday mobile devices are among the best-selling items on eBay.
In-Car iPhone Holders. Travelers can now safely use their phones on the go. Road trips, daily commutes, and more. 
Phone Cases and Covers. Bedazzle phones with unique patterns and designs by selling custom phone cases and covers.
Phone Parts and Accessories. From batteries and chargers to screen protectors and more. Offer eBay users everything they need in these product categories.
8. Automotive Parts and Repairs
With a wide range of categories, including body parts, lighting, and performance upgrades, eBay has everything one needs to keep the vehicle running smoothly and looking great.
Motorcycle and scooter parts and accessories. This category includes everything from brake pads and filters to helmets and riding gear.
Lighting and bulbs. Keep your car's lights shining bright – from headlights and taillights to interior bulbs. Lighting ranks high among the best-selling items on eBay.
Auto electrics. eBay offers a variety of auto electric products, including batteries, fuses, and relays, to keep the car's electrical system in top condition. And people buy them – a lot.
Bicycle Components & Parts. Sell products for repairing bicycles with a wide array of parts and accessories, such as tires, chains, handlebars, and lighting systems.
Jet Parts & Accessories. eBay is home to high-quality parts and accessories for various jets, including engines, avionics, and interior components from generic brands and big names to ensure a safe and comfortable flight experience.
Vehicle Maintenance & Care. Sell products to keep vehicles in top condition, including oil, filters, cleaning supplies, and tools.
Performance & Racing Parts. Enhance a vehicle's performance with a selection of racing and performance parts, including turbochargers, exhaust systems, and suspension upgrades.
9. Crafts and Collectibles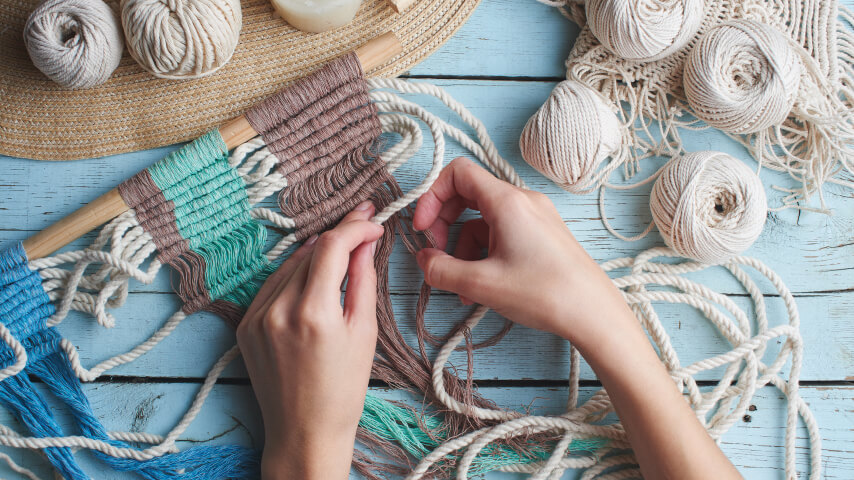 The eBay marketplace is huge for beginning and seasoned artists alike. Supplies for paper crafts, stone beads for handmade jewelry, musical instruments, custom canvas, and photo cameras and accessories have been steady eBay best sellers for years.
Canvases & Posters. Sell your art to the right audience on eBay by presenting it in a variety of ways, from regular posters to framed pieces. With eBay's diverse customer base, you can reach a global audience and showcase your art to potential buyers worldwide.
Art Supplies. Discover an array of products to support artists of various passions. Whether they're into sewing, beading, painting, sculpting, or more. Offer the perfect tools and materials to bring creative visions to life. 
Musical Instruments. From the tiniest ukuleles to electric pianos, drums, and guitars – musical instruments and their parts sell on eBay at great prices. 
Cameras. Popular brands like Nikon and Canon and various other cameras with reasonable price ranges, lenses, filters, camera bags, and everything else you can think of rank high among the best-selling items on eBay.
Seasonal Decorations.  Create and sell everything from custom Christmas stockings, to ornaments, custom stuffed animals, and holiday cards.
10. Business and Industrial
This category on eBay is a hub for professionals looking to source high-quality equipment and supplies. Here are some of the most popular subcategories:
Industrial Automation. PLCs & HMIs: Explore eBay's variety of PLCs and HMIs for manufacturing and industrial applications in automation and motion control.
Medical, Lab & Dental Supplies & Equipment. Discover extensive healthcare professional essentials on eBay, from surgical tools to lab glassware for medical, laboratory, and dental practices.
Testing & Inspection Equipment. Browse eBay's diverse selection of equipment for industries like electronics and construction to ensure work safety and accuracy.
11. Computers and Networking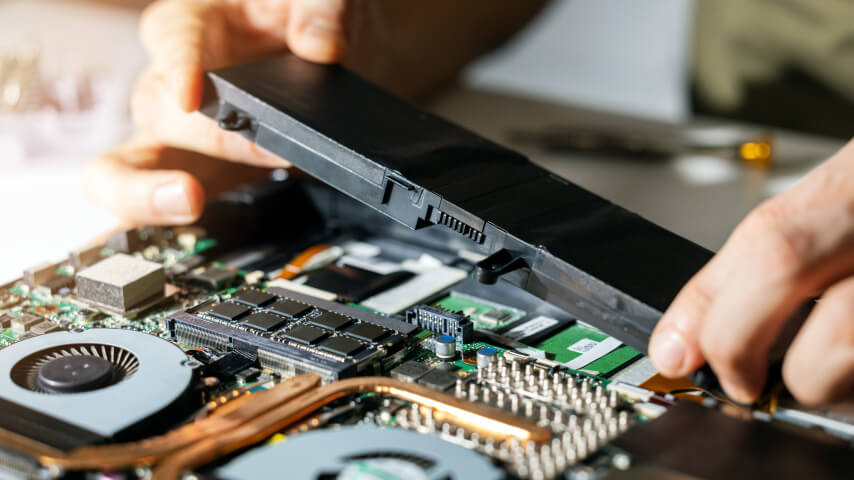 This category is home to some of the best-selling items on eBay. From spare parts to various personalized accessories, the eCommerce giant has hundreds of thousands of sold items, and you can jump on that train, too.
Laptop Replacement Parts. From screens to keyboards and small essentials – everything you need to fix or upgrade a laptop sells well on eBay.
Printer Ink, Toner & Paper. Eager buyers choose from various brands and types to suit their printing needs.
Graphics/Video Cards. These essentials rank high among best-selling items on eBay – and for a reason. They boost a computer's visual performance and elevate the gaming or multimedia experience.
Mouse Pads. Custom mouse pads are eBay best sellers with their practical and visually pleasing aesthetic. People love to buy them to spruce up their gaming or workplace.
Laptop Sleeves. Safeguard laptops worldwide with a custom laptop sleeve – design them in multiple sizes and patterns to appeal to wider audiences.
12. Automotive Accessories
While automotive parts are for improving the vehicle's performance, this category is all about improving the experience and visual aesthetic of the ride. And that can be done through various accessories – for interior and exterior use. 
Interior Accessories. From car mats and seat covers, to lucky charms, and more – people will gladly buy those eBay best sellers to spruce up their ride. 
Exterior Accessories. Custom license plate frames, flags, spoilers, and various other car decor items are a hit to the eBay audience, as they turn heads and please the rider. 
Motorcycle Accessories. From unique helmets and protective gear to fun and unique bike accessories – these will be a hit among daredevil road warriors.
Why Is It a Good Idea to Start Selling on eBay?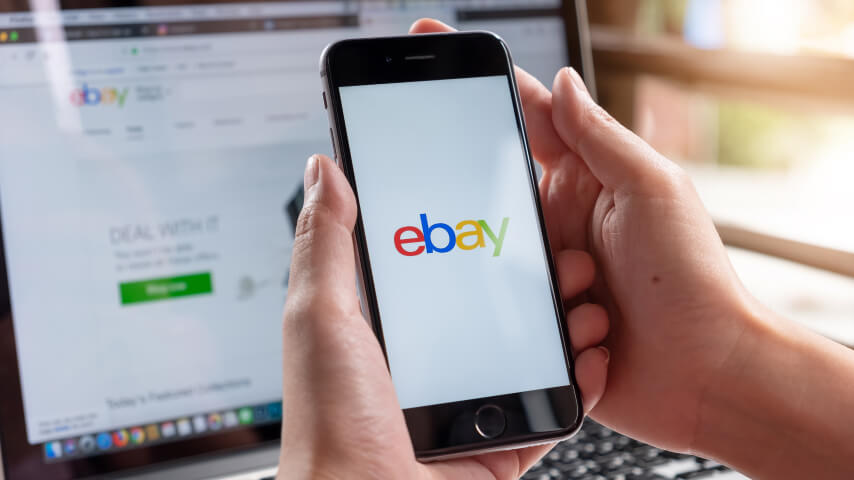 It's no secret that some of the top-selling brands choose eBay to build their online store. Creating an eBay seller account opens the door to many possibilities and benefits of the platform. From audience to advertising and multiple selling options for key product-focused categories – you get a chance to do it all.
Worldwide Audience. With 138 million active users in 2022, eBay sellers have the opportunity to display their products to one of the biggest global audiences. Fill your virtual shelves with the top-selling items on eBay and reach millions of buyers looking for the products you're offering. Bigger reach, bigger revenue.
Seller Protection. Focus on growing your online sales while eBay has your back. Their seller protection team makes sure to track problems beforehand, enforce the seller protection policy, and provide customer service at all times. From fake feedback to other various issues, eBay will rise to the occasion and protect its merchants.
eBay App. Effortless selling on multiple devices is possible thanks to the powerful eBay app. Set prices, check the current trends, add photos from your phone directly to the listings, auto-fill information, interact with customer inquiries, and fully run your eBay store on the go.
Lower Fees. eBay charges lower fees in comparison to other top eCommerce marketplaces. With eBay, there is a listing fee and final selling fee, usually adding up to 13.25% + $0.30. Lower fees mean more profits for eBay sellers, making this a convenient marketplace to choose for a successful eCommerce business.
Auctions. eBay gained its popularity worldwide as the biggest auction marketplace online. Not only can you sell items directly, but you can also list them for an auction, potentially reaching a much higher final sales price and providing sellers with flexibility. Earn more with auctions and give the items a chance to reach their full price potential.
Product Diversity. From best-selling items on the market to random deals like car parts. eBay allows merchants to sell just about anything, as long as it's legal. Don't believe us? Two sisters once sold a cornflake shaped like the state of Illinois on eBay for $1,350. If you think your items are worthy of a new owner, you can sell them on eBay.
Shipping Assistance. One of the most significant benefits eBay sellers get is shipping assistance. From exceptional savings on shipping to the Global Shipping Program with various logistics options and solutions to choose from. Save time and money with one-of-a-kind deals and attract buyers with lower shipping costs for your listings.
Start Your Online Business Journey on eBay With Printify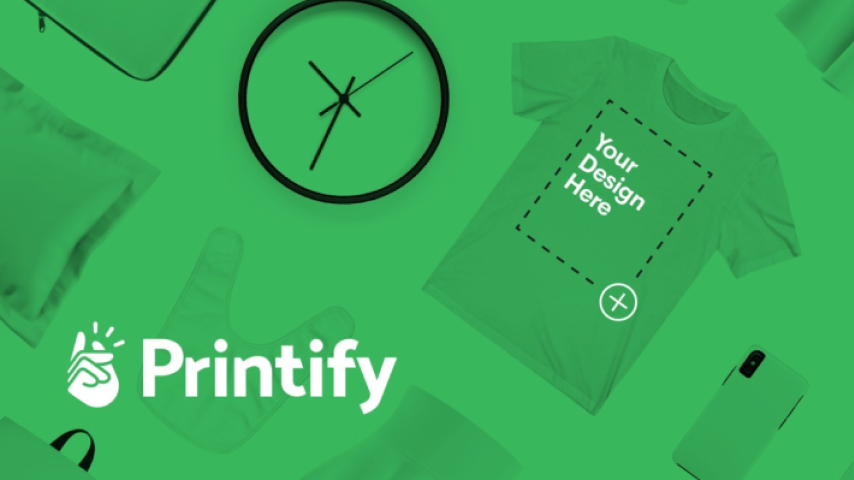 Beginner-Friendly. Simple setup, guidance every step of the way, and no additional skills needed to start your eCommerce journey with Printify. In other words – straightforward, easy, and quick. Sign up and get started.
Product Scope. Our vast product Catalog offers over 850 white-label products for your designs, from apparel and accessories to home decor, pet supplies, kitchen utensils, games, and more.
Transparency. No hidden costs. All actions are managed on your Printify account – ensuring full transparency on all transactions, deals, orders, and other processes involving you and your online store.
Easy Design Process. User-friendly and free Mockup Generator for exquisite designs. Easy to use, valuable tools, text editor, previews, and other designing options. All you need to make unique designs for your audience.
Great Support. Our merchant support agents will provide help, guidance, and assistance 24/7. From store setup to product listings, order status, re-routing, and more. We're here to make your life as a merchant easier.
Conclusion – Top Selling Products on eBay
What sells best on eBay? Close to everything. But, by knowing the best categories and top-selling items, you can supercharge your profits by appealing to all audiences with the top-searched products. 
Increase the number of items sold and rise above the competitors within the platform. Design and list items in the top-selling categories and win in eCommerce with Printify.
Share the article
Topics