As the popularity of home gyms, active lifestyles, and personalized fitness gear continue to skyrocket, custom yoga mats are enjoying a huge sales boom. Fueled largely by consumption in the U.S., the U.K., and China, these items align nicely with current health trends – including physical, mental, and even spiritual efforts.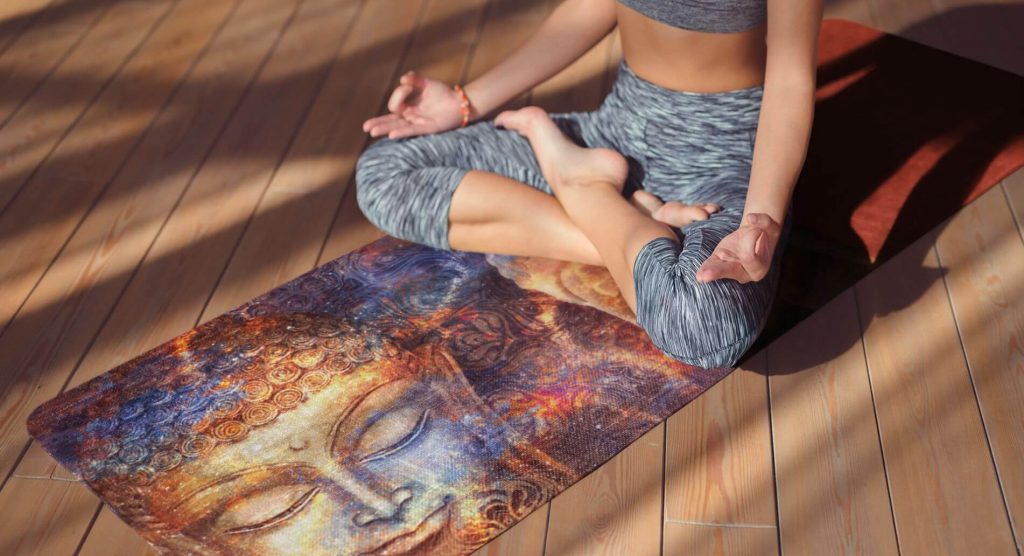 Custom Yoga Mats Turn Functional Equipment Into Pieces of Art
Whether the goal is sparking up a new tradition, adding some color to a routine, or making a profit, custom yoga mats are a great choice. They're a boundless canvas for expressing ideas, designs, messages, or just about anything else.
Antimicrobial and easy to clean, thermoplastic foam is an exceptionally comfortable surface to spend some time on. There is never any worry about a cold floor getting to your feet or back through this material.
These custom yoga mats are 24″ x 72″ x 0.25″. However, we're continually working to provide new sizes, partners, and options.
When you enjoy a piece of equipment, you'll use it more. As such, it's worth it to select a material that makes for a better workout, meditation, stretching session, etc. No hard edges or corners means there's less risk of stubbed toes and other minor injuries.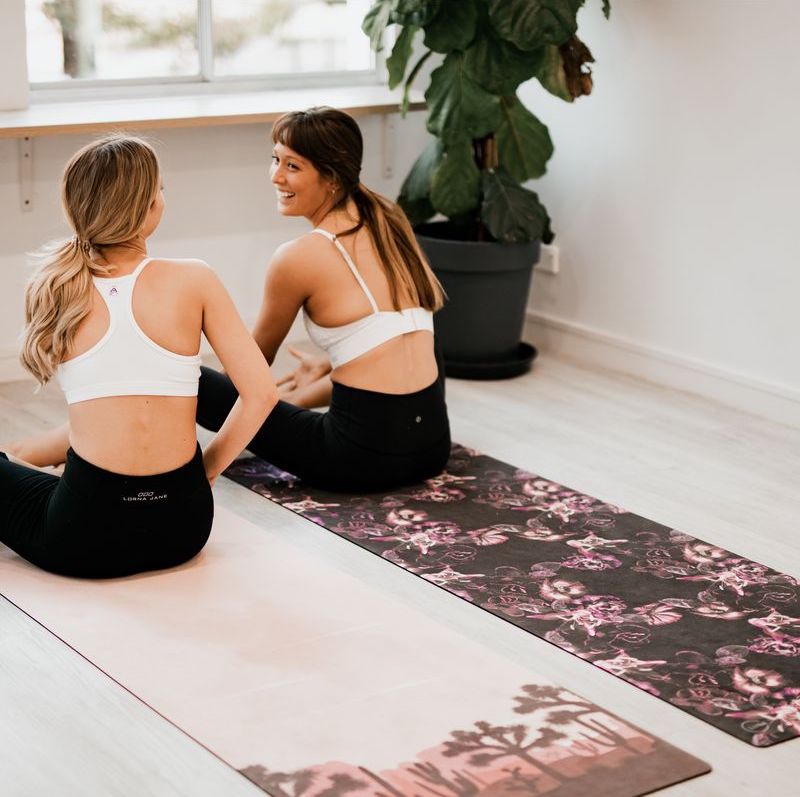 Why Sell Custom Yoga Mats?
There are three main reasons this is a good idea.
The yoga mat scene is

doing very well

from a marketing perspective. People are buying home gym equipment in

greater numbers

than ever before, and this trend is only expected to

continue rising

. 

These are quality products. The foam material is soft and forgiving on the feet while providing a great grip, even on slippery floors. The sublimation printing extends all the way to sides and corners, so your design will always come out looking clean. 

It's risk-free. With Printify, there's no worry about up-front costs, managing inventory, or worrying about logistical realities. As soon as you've designed and published a custom yoga mat, that item is ready to sell. All production and shipping costs are covered by the customer, leaving everything else as pure profit.
Printify Is Trusted by 2 million+ Merchants Worldwide With More Joining Every Day
I don't have to invest the money I can't lose into my business. With Printify, I only pay the fulfillment fees, and the rest is all profit.
I really appreciate working with Printify on my brand. Afro Unicorn was only supposed to be my design on a white shirt. It is so much more. Printify allows me the time to run the business and not work in the business.
Printify helped me start a completely hands-off revenue stream. When you spot a niche that you want to enter quickly, you don't have to worry about buying stock or equipment.
Printify Premium has helped my profit margins tremendously, and spending $20 a month has probably saved me over $200 a month.
Using Printify saved our struggling business of 6 years and gave us more time with our family.
I like Printify products because they tie in with our organisation's message.
I love the Printify Mockup Generator. It keeps everything consistent and allows me to keep my brand looking sharp and professional.
How to Sell Custom Yoga Mats Online With Printify
With a user-friendly instrument like the mockup generator, it's easy to build a cluster of unique products. Let's briefly walk through how to move your digital merchandise through an online marketplace. There, customers can discover and purchase your products.
Custom Printed Yoga Mat Designs
With so many possibilities, choosing the perfect topping for your mat can be difficult. To help you get thinking, here are a few popular ideas.
Custom Yoga Mat With Logo
There's a special noteworthiness to simple designs that highlight a fashionable logo. Even if the mat itself is mostly plain, accenting the space with your brand's logo is a solid way to get your message out there without going too deep. Furthermore, it's very easy to design and set up a logo-specific yoga mat.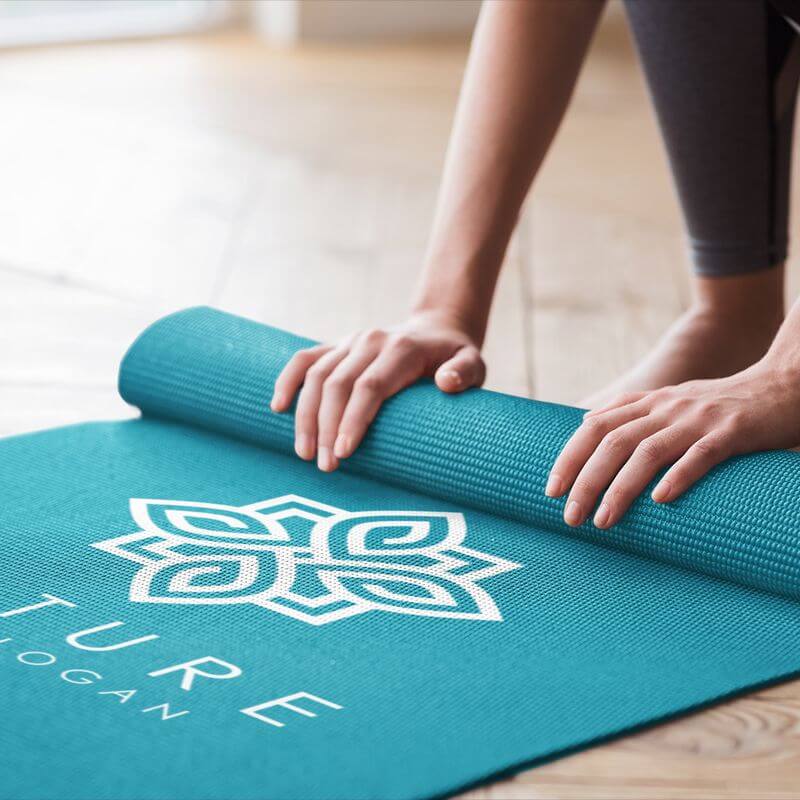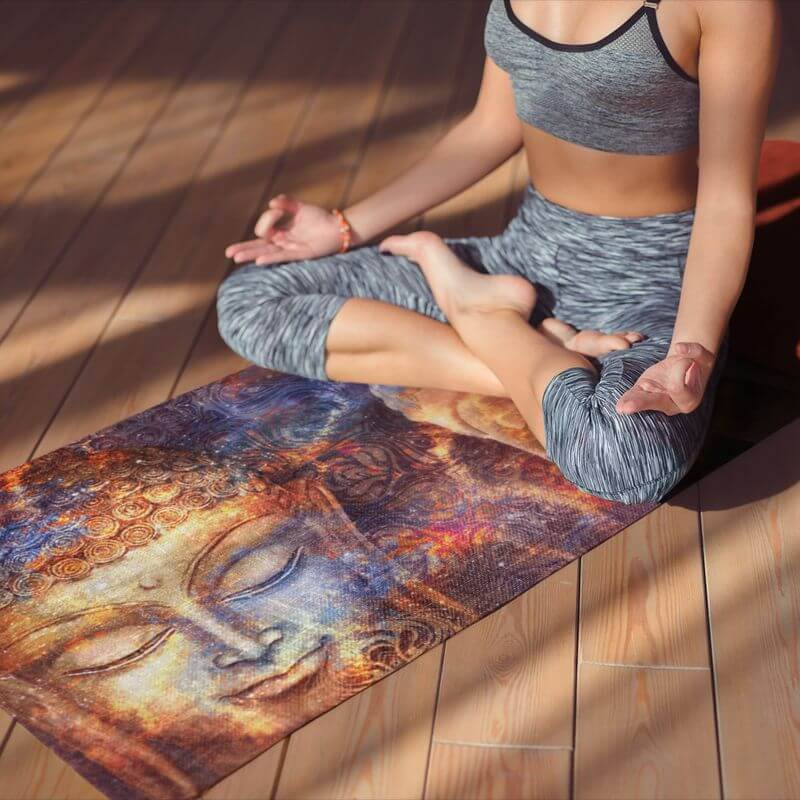 Custom Printed Yoga Mats With Buddha
When it comes to yoga, Siddhattha Gotama is a big deal. Appearing everywhere, from yogis to newcomers, the wonderful thing here is that Buddha has so many different representations, manifestations, and appearances. Whether you identify more with an Indian, Chinese, or any other demographic angle, there are many faces to be inspired by.
Nature in Your Custom Yoga Mats
A classic pattern appreciated by all, the inclusion of naturally occurring beauty is very popular for custom yoga mats. From the snow-swept peaks of Tibetian mountains to a mellow beach day in Southern California, connecting with the world at large is a bit better with some trees, rivers, or a nice landscape.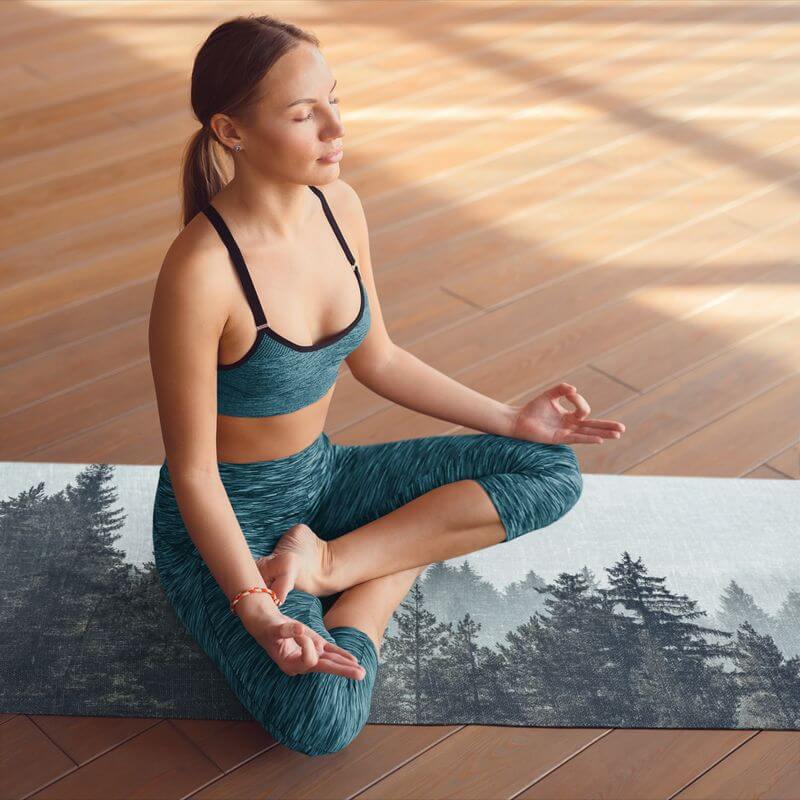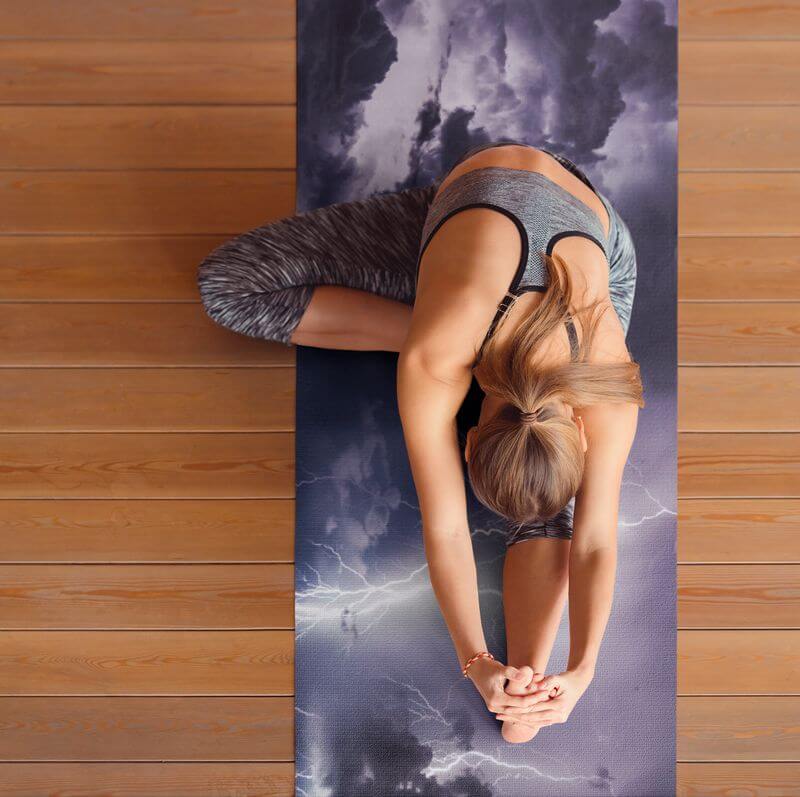 Elemental Custom Yoga Mats
Have you (or your customers) mastered earth, wind, and fire, yet? Maybe your customers could, with a custom yoga mat full of lightning bolts, fireballs, boulders, crashing waves, a blizzard, or other realities of nature. Tap into these primal forces and profit from the popularity.
A bit more on the cutesy side, the inclusion of a furry friend (or multiple) is a solid way to bring more love into the safe space of a custom yoga mat. Odds are, your little buddy will probably come and join the workout or meditation anyway. Why not put another fuzzy face on the mat?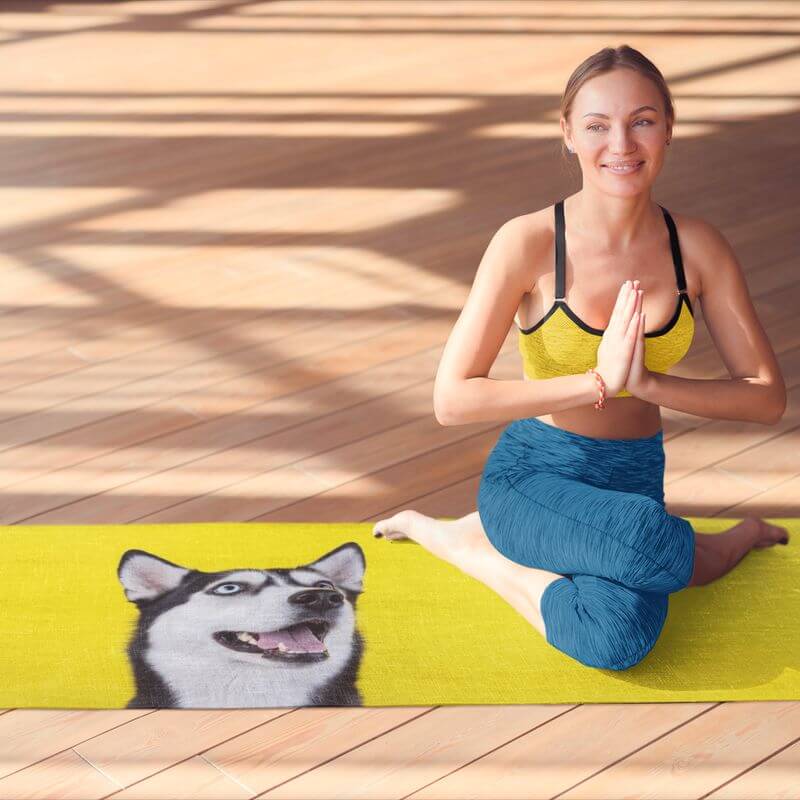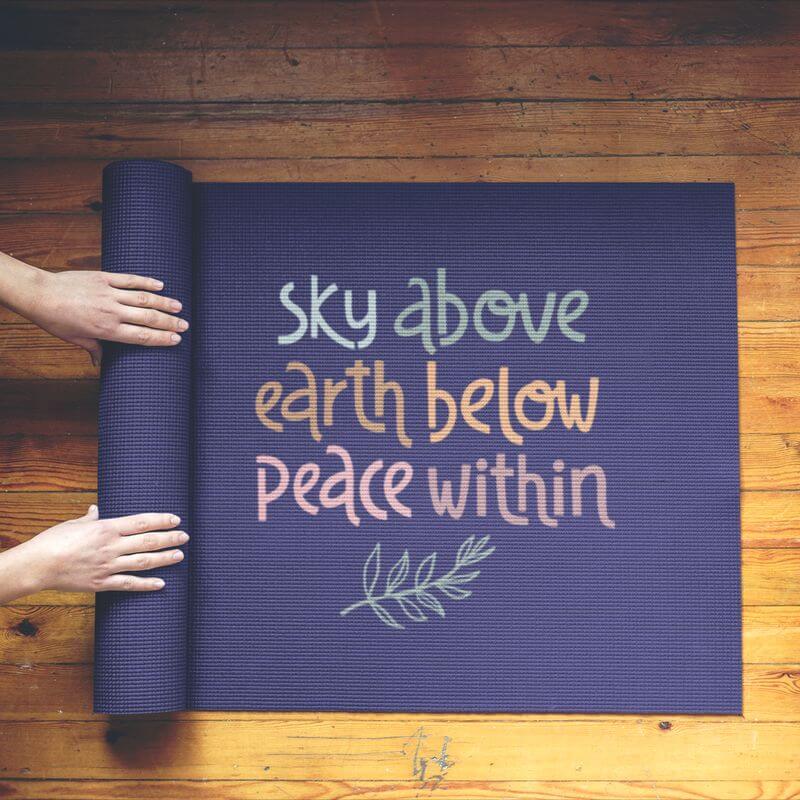 While yes, the point of a yoga mat is to help encourage a stretching, meditation, or calisthenics session, they also serve as art, too. If you've ever had an interesting or witty observation or idea, slap it on a yoga mat for all to enjoy. Humor is a time-tested ally when it comes to getting through a workout.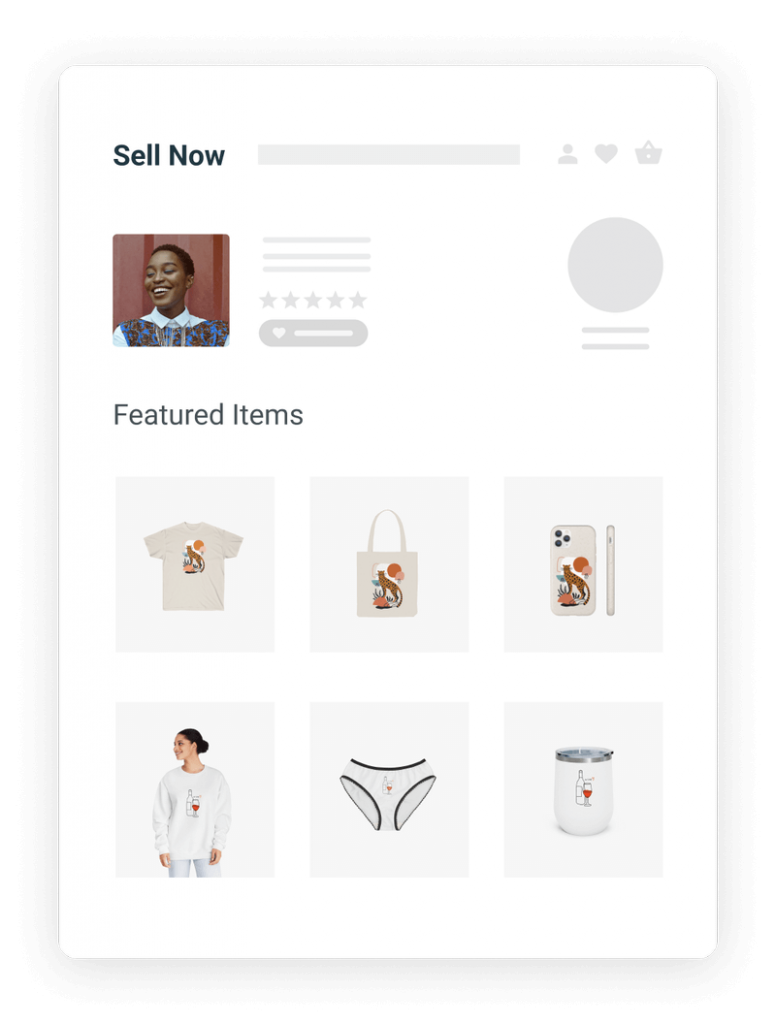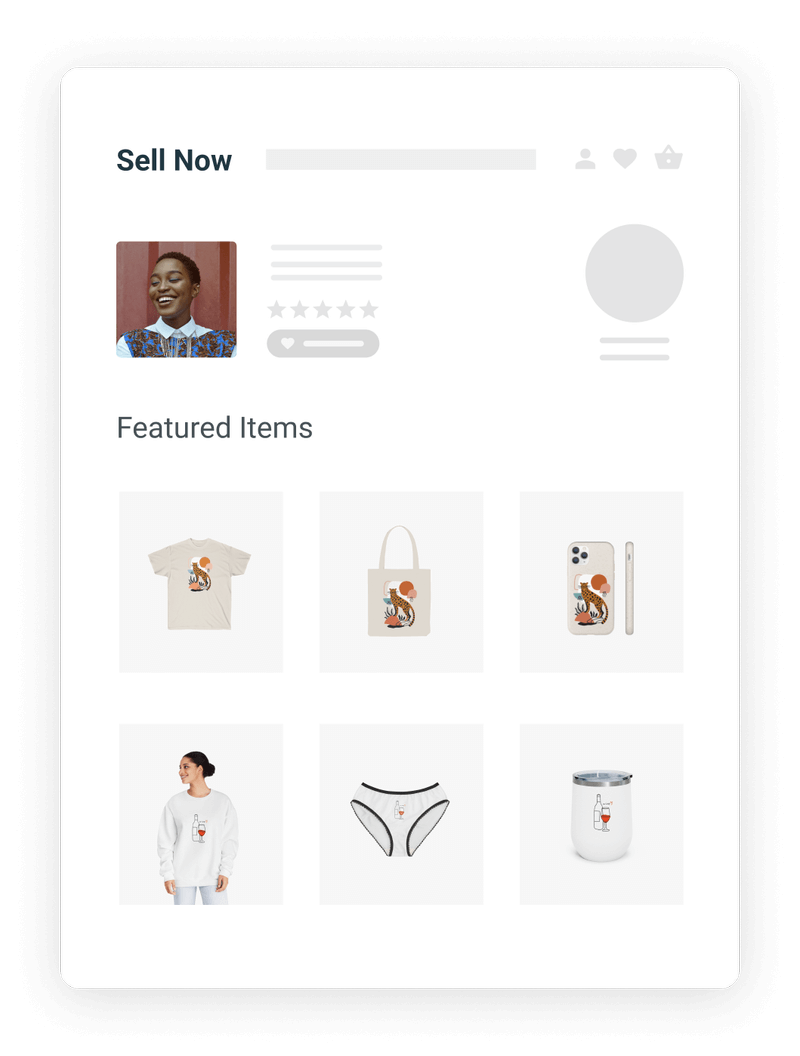 Custom Yoga Mats Printed on Demand
Print on demand is a no-risk, high-reward business model that requires marketing and creativity, rather than up-front investments to make it a success. Over 3 million online entrepreneurs use the services of print on demand – selling over 60 million products every day. 
All products are only created after customers purchase them, so there's never any need to store unsold merchandise. Whenever a customer purchases an item, that piece is created by print providers. After passing quality checks, items are shipped out automatically.
When you partner with Printfy, will stockpiling never be an issue. With access to a global network of quality print providers, it's easy to branch out to other products, niches, and profitability.
Top 6 Questions About Custom Yoga Mats
Now that the designs are uploaded, your yoga mats are ready to be sent to production. Remember there is no minimum order required, so they can be purchased individually as gifts. Or, you can publish them to your store and immediately start selling.