Custom bumper stickers are a great way to make any car more expressive, sharing a favorite pun or viewpoint with the world for just a few bucks.
Order Printify's custom bumper stickers for yourself, or start selling stickers on Etsy or your storefront to customize endless fun for your customers.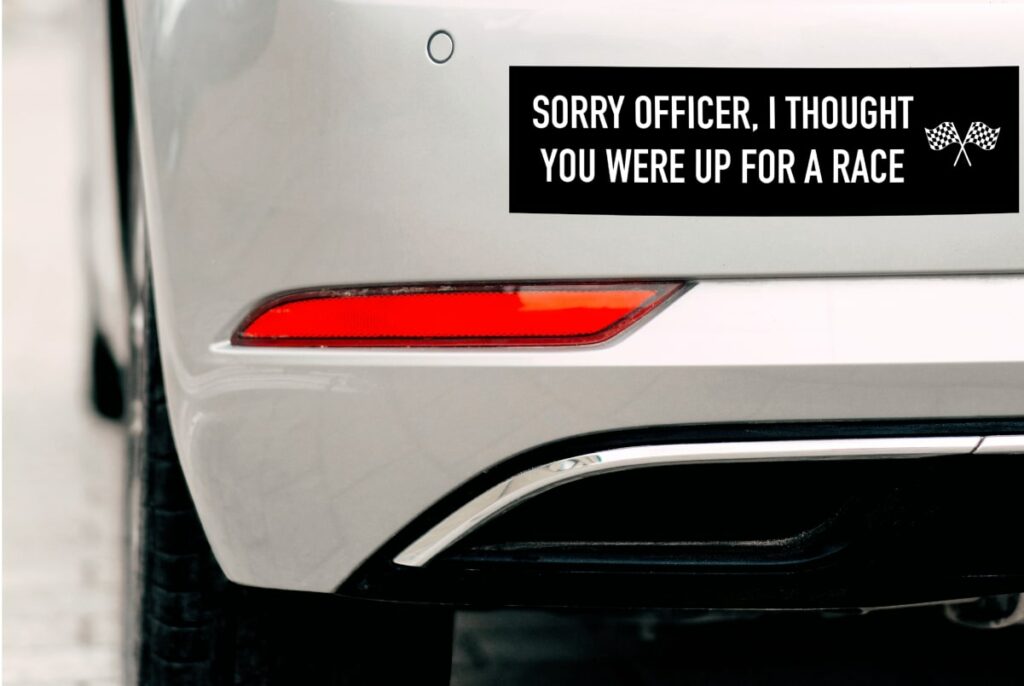 Create Custom Bumper Stickers With Printify
Make Your Own Custom Bumper Stickers
Make Your Own Custom Car Bumper Stickers in Minutes
Printify's product page has all the information you need to make highly detailed prints with professional Print Providers. Get a full list of product manufacturing details and production costs to set up and design your own bumper sticker in just a few minutes.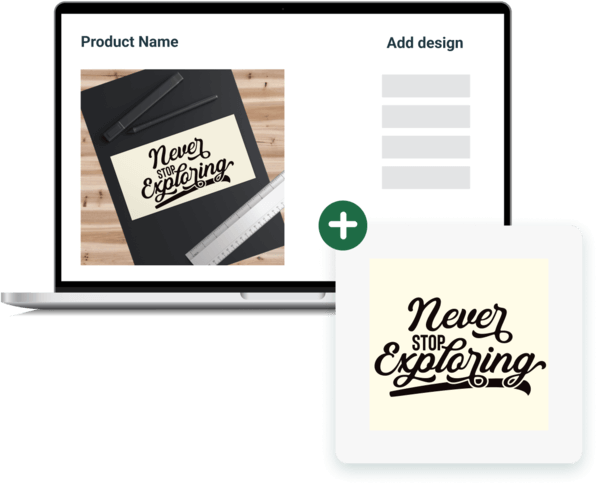 Register a 100% free account with Printify. You don't need a store or business to create and order car bumper stickers. Simply add your account details and start designing custom bumper stickers for yourself or online customers. Note that with a Printify Premium subscription, you'll receive up to a 20% discount on product fulfillment costs.
Go to the Catalog section in the upper Printify dashboard and search for a sticker pack you want to personalize. Our bumper sticker collection includes the standard size 11.5" x 3" and more stickers in other popular sizes.
Click on the bumper sticker of your choice, and we'll forward you to the product information page. Here, you can overview the sticker material, adhesive, shape, waterproof features, and costs. Click Start designing and use our Mockup Generator to upload your design.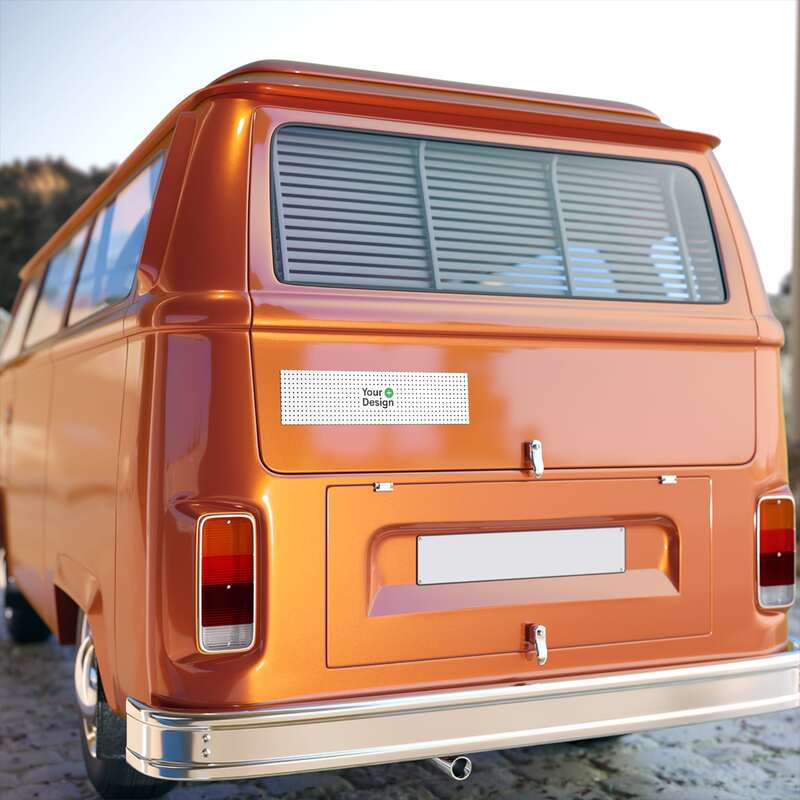 Make your bumper sticker a promotional staple with our soft cloth and weather-resistant custom blanks. Customize with multiple rectangle sizes and add a company logo, artwork, or your own images for personal use. The thick vinyl material is laminated for top-tier durability against water, sunlight, and scratches.
5 Design Ideas for Custom Bumper Stickers
Personalized bumper stickers come in handy when you have a message and want to deliver it as plainly as possible. It doesn't matter if your writing material is a joke, a pun, showing support, or complete nonsense. Pick a design, type a message – peel and stick your art.
Let's move on to some potential sticker design ideas. Create stickers with an audience in mind since anyone and everyone will be able to see it from their windscreen.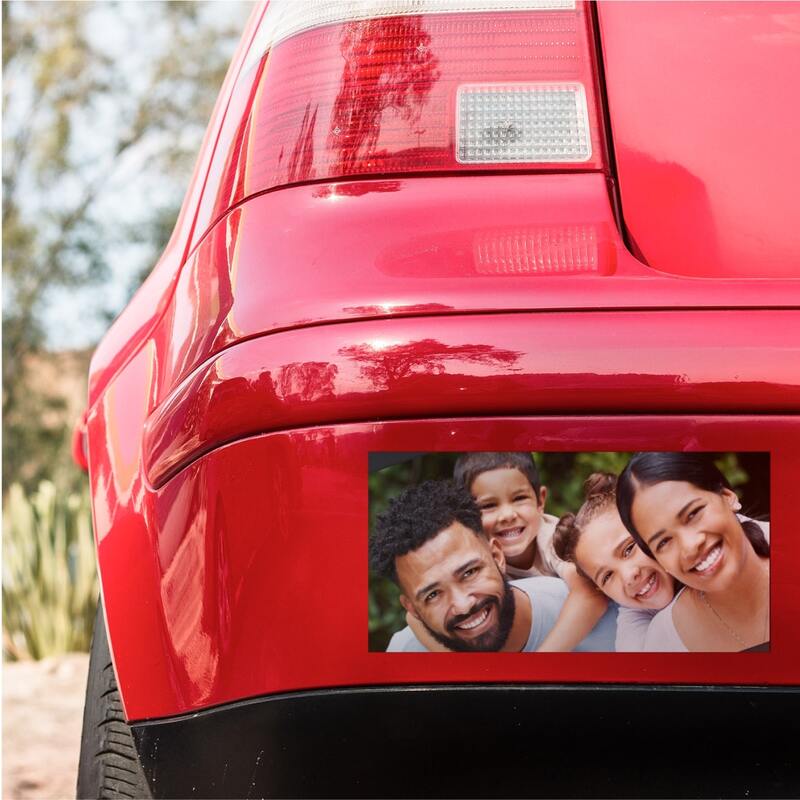 Create personalized family bumper stickers for all the family-oriented folk sardined in their station wagons. Don't forget about pets, add lists of silhouettes, celebrate accomplishments, and keep loved ones cohesive with some adhesive. The family decal window craze isn't going anywhere, and whoever was responsible for such a brilliant idea is pulling us all with them.
If you already have a significant following with products or services that invite loyal customers, it's time to branch out – create your own bumper sticker and put a company logo to the test. Offer branded merchandise for marketing on the fast lane. Encourage your art or company name to be synonyms with lavish designs on a durable, weather-resistant sticker.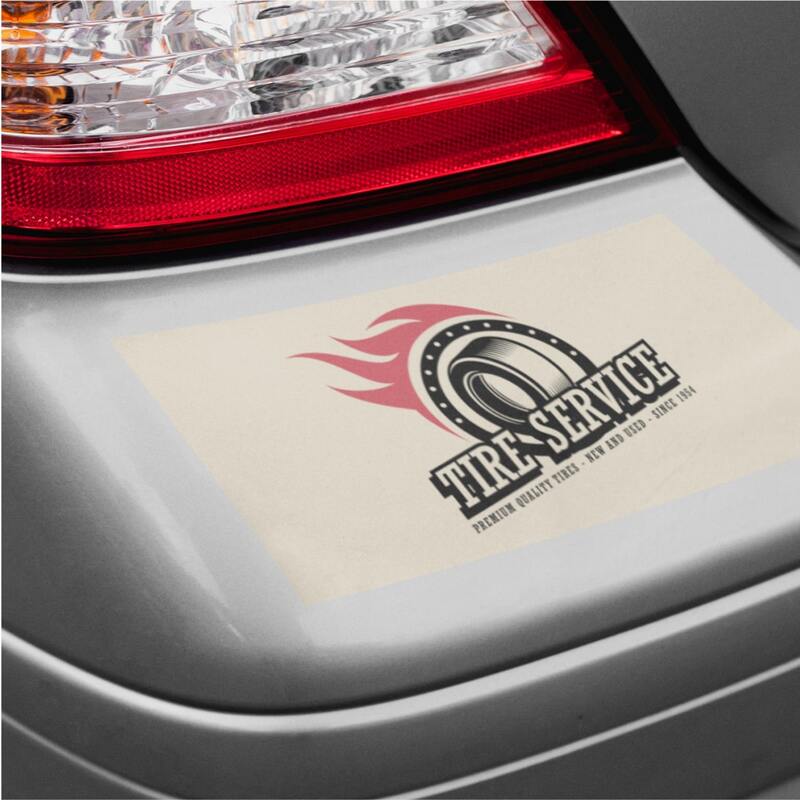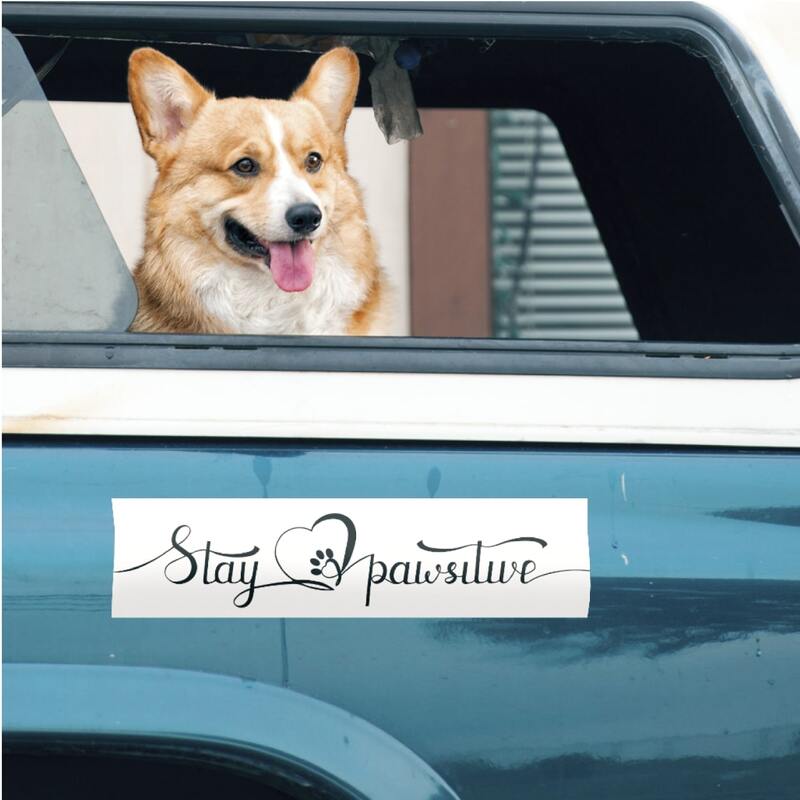 Whoever said that short one-liners and puns are the lowest forms of humor obviously couldn't come up with a good one to put on a rectangle. We love car humor, and so do millions of people. Instead of 'Baby on board', go for 'Former baby behind the wheel'. Keep your wit sharp and entertain the open road.
Custom Art for a Custom car
Bumper stickers are valued for their unique perspective on all things road and commute. Your own message is more likely to cast curious eyes than a movie reference or played-out trope. Establish yourself as a trendsetter and create unique artwork that resonates with the modern social media landscape. Establish new memes, culturally relevant slogans, or simple car decal mascots.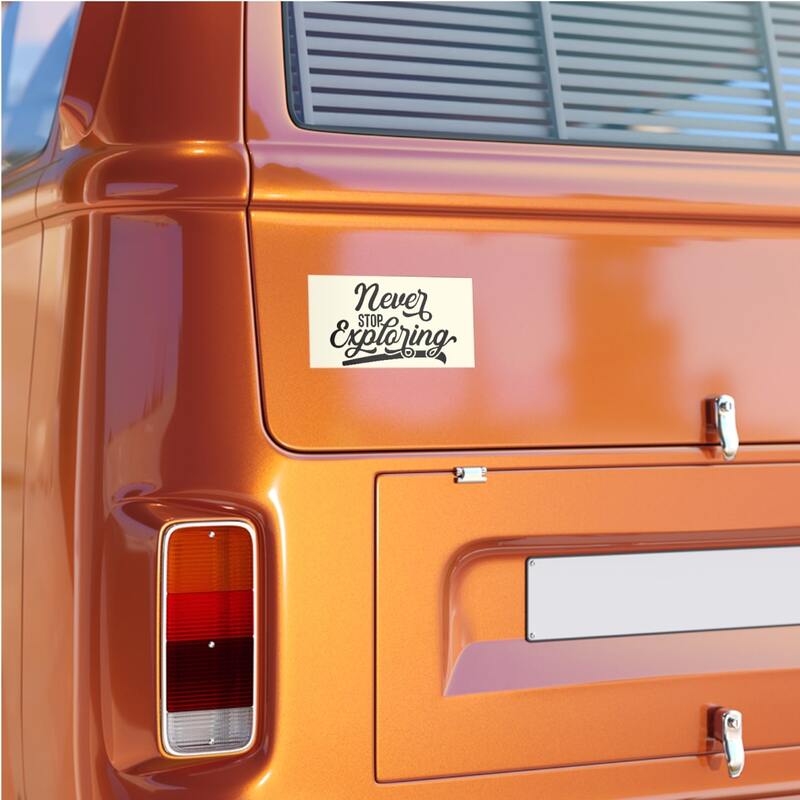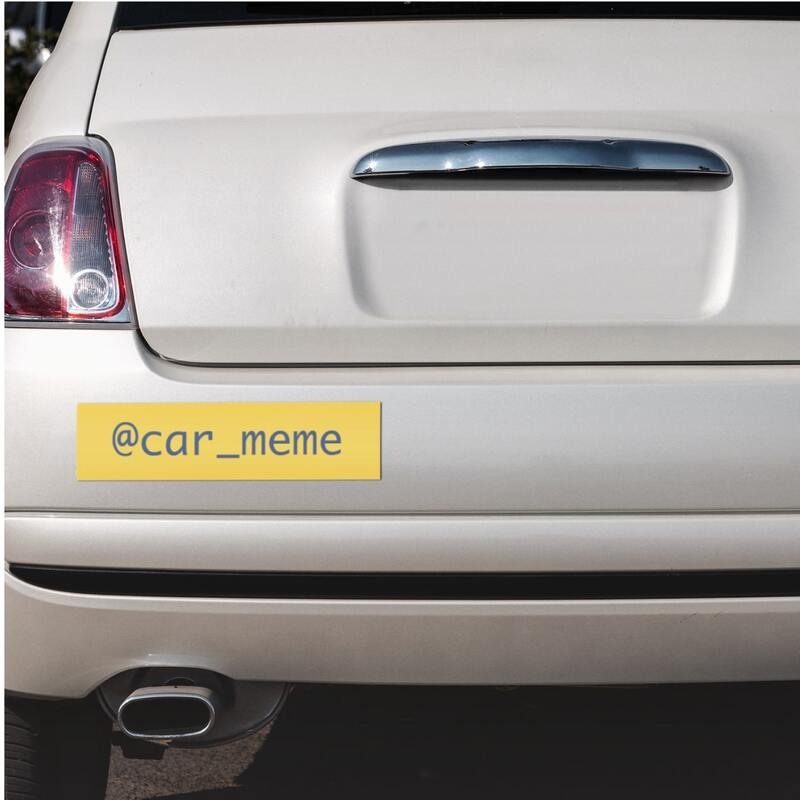 Today, it's not uncommon for people to boast their social media handles on their cars and trucks. Offer your customers a chance to flaunt their IG profiles with a bespoke custom bumper sticker. Don't skimp on Twitter handles, Linktr.ee shorthands, and formal names of all kinds.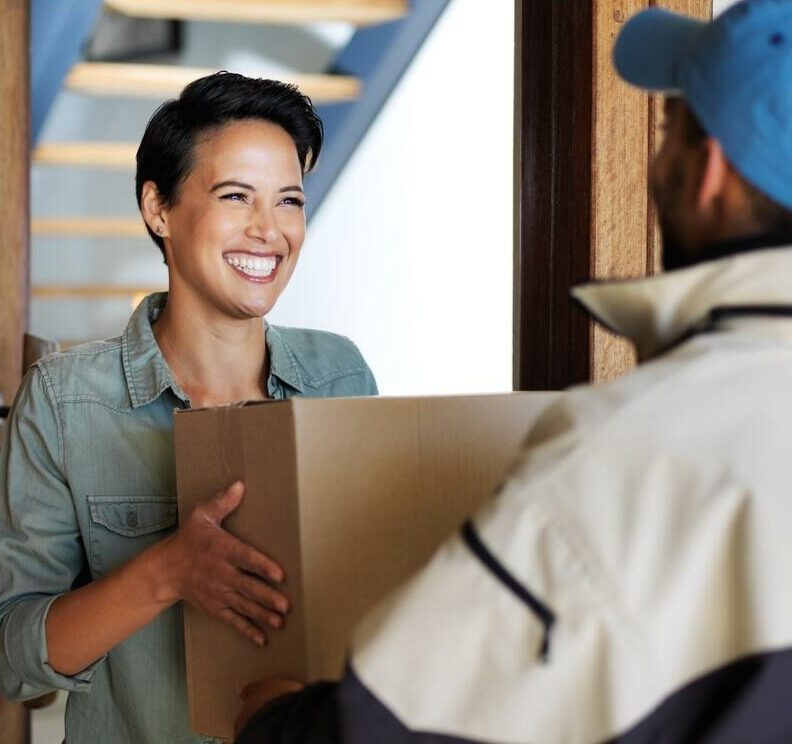 Order Custom Bumper Stickers in Bulk
Are you looking for a more significant supply of roll labels? Our bumper sticker printing services have you covered. Make your own bumper stickers and order in bulk to satisfy a large demand or keep a steady supply for the long term.
Display your company or business logo, create memorable designs for fans and friends – select multiple sizes for your car door, trunk, and everything in between.
Frequently Asked Questions About Custom Bumper Stickers