Print On Demand Made Simple, with Printify
This guide is designed to take any reader through a successful Print-on-Demand journey. Each stage of the process is identified, explained, and broken down into steps
Using this resource, participants will have a clear understanding of the what, whys, and hows. Onward and upward? We're with you every step of the way.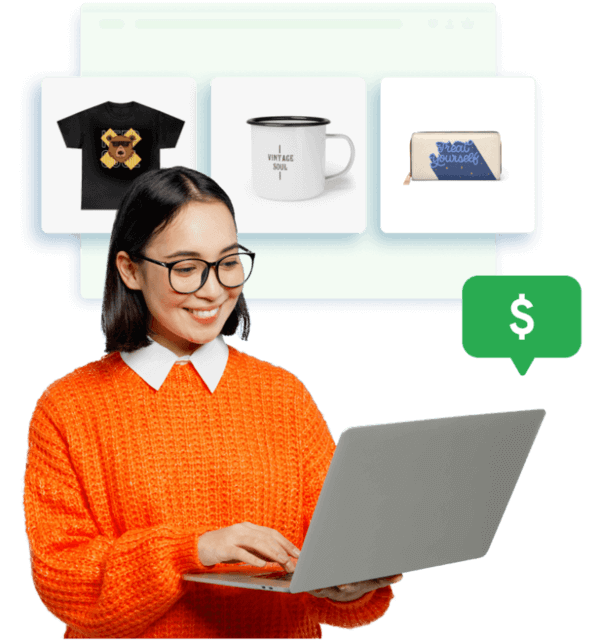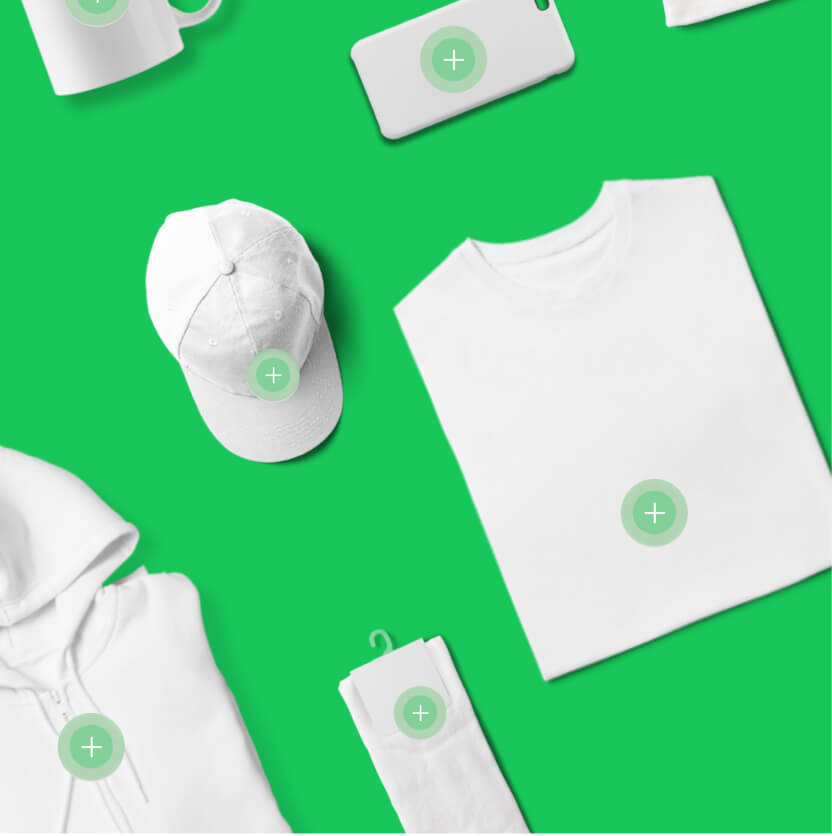 Print on Demand
- an Open Opportunity
One of the biggest advantages of starting a Print-on-Demand (POD) business is selling quality products at low start-up costs with high-profit potential. Print on Demand requires zero inventory, so you can operate exclusively online.
Start free with Printify. As one of the most versatile Print-on-Demand platforms, Printify offers streamlined sales and design features to help scale your business, featuring hundreds of unique POD products, a global network of expert Print Providers, eCommerce integrations, and mockup design tools.
Discover how to start a Print-on-Demand business in the current eCommerce landscape. The following chapters dive straight into planning, researching, and launching your first POD business from scratch.
Sales are more likely when the audience is clearly defined. Engage in market research and identify a specific, focused market segment to tailor your products and marketing efforts for the right customers.
In this article, we'll explain what is a niche, how to find the right niche market, and what niche marketing strategies to choose for print on demand.


In this article, we're going to single out 10 print-on-demand niches that are hugely popular and profitable.


Here's a list of the top 9 Instagram niches to reach more people maximize your profits.


A list of trending and profitable t-shirt niches to help you start a successful print-on-demand store.


If you are a gamer with a solid fanbase, don't you think it's time to start selling your merch and earning a nice passive income? Find out how.


Begin by selecting your product categories to tie in with audience expectations and demographic trends. Choose traditional options such as t-shirts and hoodies, or branch out into more niche-specific item categories.
In this article, we will explain all the tricks and tips on how to use our catalog, select products, and pick the right print provider.


To help you make more sales, we found some of the best-selling items on Etsy that people are willing to spend money on.


It can be challenging to find a niche when starting an online store. In this article, you can find various product ideas to start your online brand.


What are the best products to sell on eBay? Have a look at the list of best-selling items on eBay in 2023 and take your business to the next level.


Explore our list of the best white label products to design and sell in 2023.


It's safe to assume many online sellers with high profit margin products made bank last year. No wonder the king of eCommerce was the richest man in the world.


You won't have to search online and rummage for the most popular products – we've done it for you.


Discover the best print-on-demand pet products. Design everything from custom dog beds to personalized collars, and start your business with Printify today.


Creating That First Design
Find inspiration, research what works, and explore available design tools. The design process will take time to perfect, but it shouldn't strain your resources.
Use Printify's Mockup Generator to apply your designs to products. Explore AI-powered images, free stock photo galleries, and easy editing tools. Preview your designs and order a sample to test production quality.
Whether you're a professional artist, an experienced entrepreneur, or a beginner in both, our graphic design tips will help you to create your first design.


All of our t-shirt designs are print-ready – perfect for your custom print-on-demand products.


In this article, you'll find a list of 10 t-shirt design ideas to keep your store fresh and eye-catching.


This t-shirt design placement guide will look at the specifics of garment printing and the eight most common print placement locations.


The purpose of this guide is to help you succeed in making the best print-on-demand products for your eCommerce store.


Stay ahead of the game with the latest color trends for 2023. From fashion to interior design, explore new palettes and vibrant colors to enhance your brand.


Where is the best traffic pool for your brand? Explore Printify's partnered sales channel integrations to test and measure platform suitability, evaluate hosting and sales fees, and consider each platform's advantages and tools.
Instantly open a store with Printify Pop-Up. Click the Launch button on your Printify account to generate a quick-access Pop-Up Store with a unique Printify URL. Drive customers by linking directly through your social media and marketing channels.
Find answers to the questions regarding eCommerce platforms and marketplaces and pick the best option for your store.


Choosing the right partners is crucial for print-on-demand merchants. Make sure you know the facts when deciding where to build an online business.


Choosing the right eCommerce platform is a mission-critical decision for POD merchants. Make sure to use the right provider for your business model.


This article will cover the dispute between Shopify vs. Squarespace. Ultimately, you'll be able to make an informed decision on the best website builders for your business.


Wix vs. Shopify – Learn how the two platforms are different and which is better if you sell merchandise and print on demand products.


In this article, we will aid you in making an informed decision and provide information on the two top contenders in website building.


Read our comparison of Shopify and eBay, and what is the better option for growing your online business.


In this article, we're going to take a look at two of the most popular eCommerce solutions to help you decide which option is best for your online store.


Take advantage of all the tools your sales channel offers. Create a seller's account, configure payment gateways, and customize the storefront to match your brand identity. Add essential product details, contact forms, brand messaging, and clear sales policies.
Thinking about how to start an Etsy shop? Timing couldn't be better. Let's walk through the process.


So you just started your eCommerce journey? Got your product designs ready to go? Great! The next big step is to set up an online store.


In this article, you will learn all about successfully setting up your Shopify store and starting your online business.


The best way for an online store to be profitable is to stand out from the competition. Fortunately, the latest waves of online entrepreneurs have a secret weapon: Squarespace.


Looking at how to create a Wix website? Look no further. We've prepared a step-by-step guide exactly for you.


Start an eBay business by following the steps outlined in this blog and connect your store with Printify to sell custom products.


Somewhere between science, art, and what you deserve. Research how much your customers are willing to pay, analyze competitor pricing strategies, and calculate a profit margin for future growth and success.
Learn about the most important factors for price setting, common pricing strategies, their pros, cons, and calculations.


Breaking down eCommerce shipping, how to find the right shipping method for your business, the impact shipping rates can have on conversions.


We're placing the zoom lens on dropshipping profit margins – why they're important and how to calculate and manage your expenses.


Find shipping rates for all our Print Providers here. Just click on the Print Providers logos for more information.


Plan a t-shirt pricing strategy that considers your brand, competitors, and potential customers.


Use proper marketing strategies to maximize your potential. Start with free ways to expand your reach online, optimize your sales channels to increase user traffic, and create content that connects your audience.
Looking for how to make sales for your online business? This article breaks down simple sales techniques to get that crucial first sale and more, for free.


Getting noticed and boosting your Etsy sales will require well–thought marketing efforts. This article will provide an overview of Etsy marketing techniques.


This article will provide everything you need to know about Ascend, including Wix email marketing pricing and how easy to use it is.


Etsy SEO tips and tricks that will help improve the visibility of your store on the platform.


Find out what is omnichannel and multichannel marketing, what is the difference between the two, and how these strategies can be useful for your business.


An overview of Shopify marketing strategies to increase brand awareness and traffic, expand the customer base, and convert more sales.


Online retail continues to rise in popularity, accessibility, convenience, and profit.
Print on Demand is a great model to respond to online personalization and fast-paced digital trends. Printify can empower your store with modern eCommerce tools, marketplace integrations, and a growing network of global Print Providers.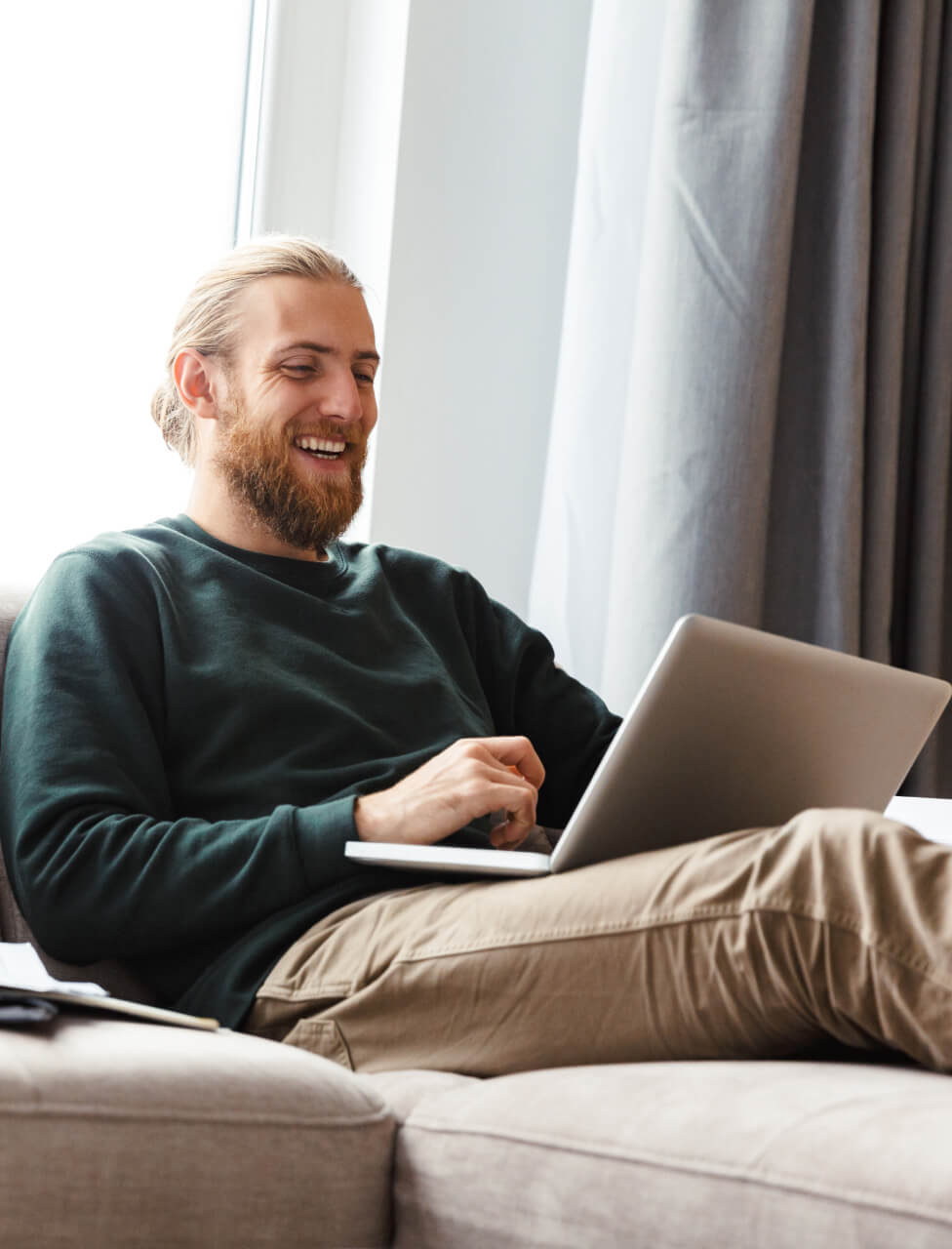 Your Resources to POD Greatness
Find all the resources needed to make your Print-on-Demand business a cash-making machine. Dive into the Printify blog for strategies and success stories, check the Printify Help Center's knowledge base, and get expert advice from Printify's webinars, podcast episodes, YouTube content, and community programs.
Become a part of the
Print-on-Demand revolution!