Top White Label Products to Sell in 2024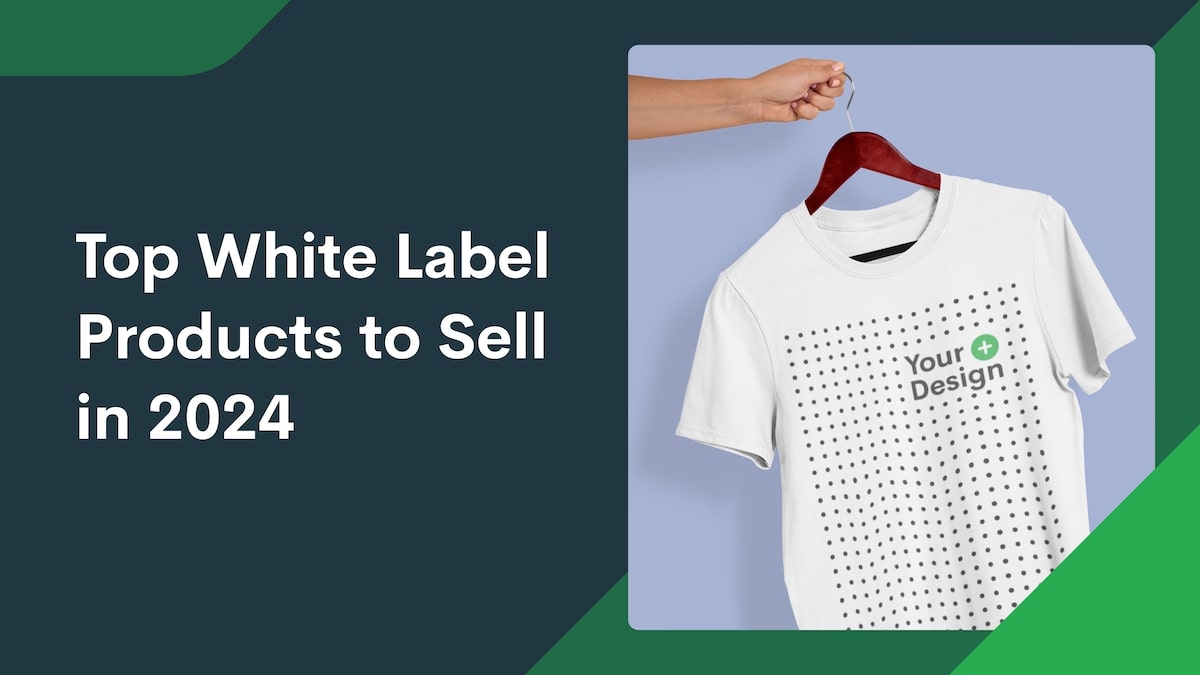 The modern business landscape is rapidly evolving, emphasizing how important it is for brands to differentiate themselves from the competition. Selling white-label products is an effective way to do that – allowing businesses to offer high-quality products with unique customizations.
Print on Demand is a multi-billion dollar industry, with people buying white-label products more than ever. With this business model, brands can sell various items without the time and costs of manufacturing them from scratch. 
So let's talk more about the opportunities and processes involved in selling white-label products in 2024 – and how to choose the right products for your brand.
What Are White Label Products?
What is white labeling? It's when a product is produced by one company, but another one adds its own branding (design) and sells it as its own. It's a win-win for everyone involved.
The white-label manufacturers get their share for doing the work, while multiple different brands get to sell products with their unique designs – without worrying about logistics, storage space, or equipment. 
Examples of White Labeling
Company

TeeShirts

makes blank t-shirts and sells them to a Print Provider –

BigPrinter

. The Print Provider puts

branded

designs and custom graphics on these tees. BigPrinter provides printing services to big and small companies. 

YourStore

works with BigPrinter to print white-label products for their customers. YourStore operates a clothing line that adds custom designs on white-label tees and greeting cards.

BigPrinter produces and ships YourStore's products directly to YourStore's customers.
Remember that these items include just about anything – from t-shirts and socks to white-label tote bags, shower curtains, and pet items. The main thing they have in common is that none of these products are unique – before they get your one-of-a-kind designs placed on them.
Advantages and Disadvantages of White Labeling
Lower Costs.

White labeling is more cost-effective than manufacturing your own products and handling equipment, inventory, salaries, and other expenses.

Assured Quality.

Brands can leverage the quality assurance and expertise of other companies to ensure they're offering only the best to their consumers.

Flexibility.

White-label brands can easily adapt their merchandise to growing trends, changing market demands, and customer needs with simple customization.

Higher Profit.

White labeling involves zero upfront investments or risks and provides competitive prices in the market – leaving more space for profits.

Branding Opportunities.

Companies can expand their offers with new and unique branded products – reaching new audiences.

Speedy Processes.

White labeling lets brands release new branded products quickly – since they don't have to develop them from scratch.
Potential Legal Issues.

White-label suppliers and brands need to keep a close eye on trademark infringement, copyright, and licensing to avoid potential issues in terms of intellectual property. 

Limited Control.

Since white-label suppliers fulfill all orders, sellers themselves don't control quality, pricing, stock, or customer support. They have to trust their Print Providers fully.

Limited Branding.

White-label branding is limited, with only a few options, like custom neck labels or packaging. This can lead to slower brand recognition and business growth.

Bigger Competition.

White labeling makes it harder for merchants to differentiate from competitors – since many use the same products, services, and print-on-demand companies.
Best White-Label Products to Sell in 2024
Below are some white-label product ideas to consider for your personal brand and customer base. 
We looked at our own sellers with established brands and leading online stores for the top-selling items – and browsed Pinterest's Report on predicted trends for 2024 to suggest some fresh ideas for you this year.
Sell white-label products that guarantee to skyrocket sales and bring profits to your eCommerce business.
T-Shirts, Tank Tops and Long Sleeves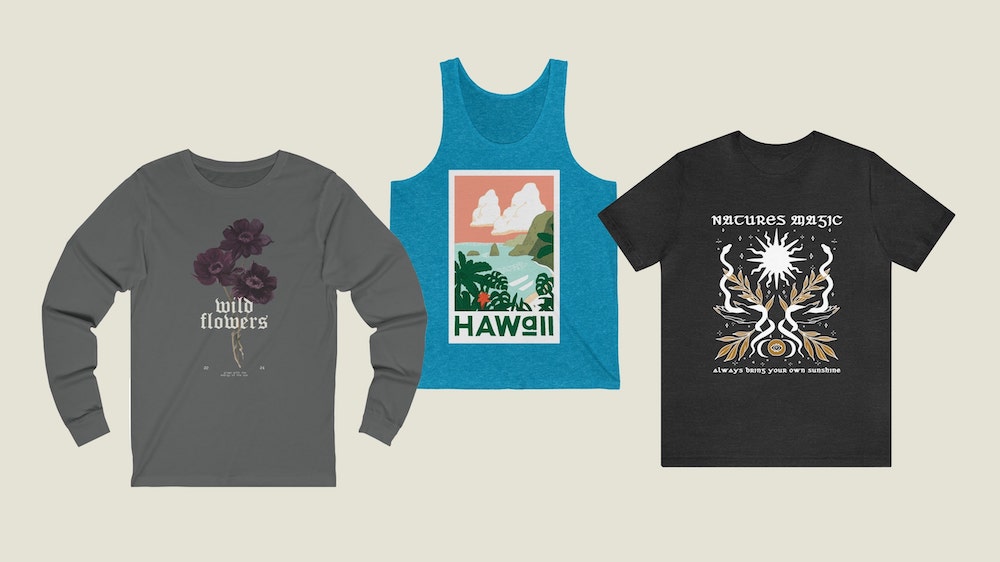 Apparel is one of the top-selling categories in white labeling. The timeless appeal of t-shirts, tanks, and long sleeves makes them the ideal white-label wholesale products. Add your design twist to these items and sell them all year round – for any occasion and style.
Stainless Steel Water Bottles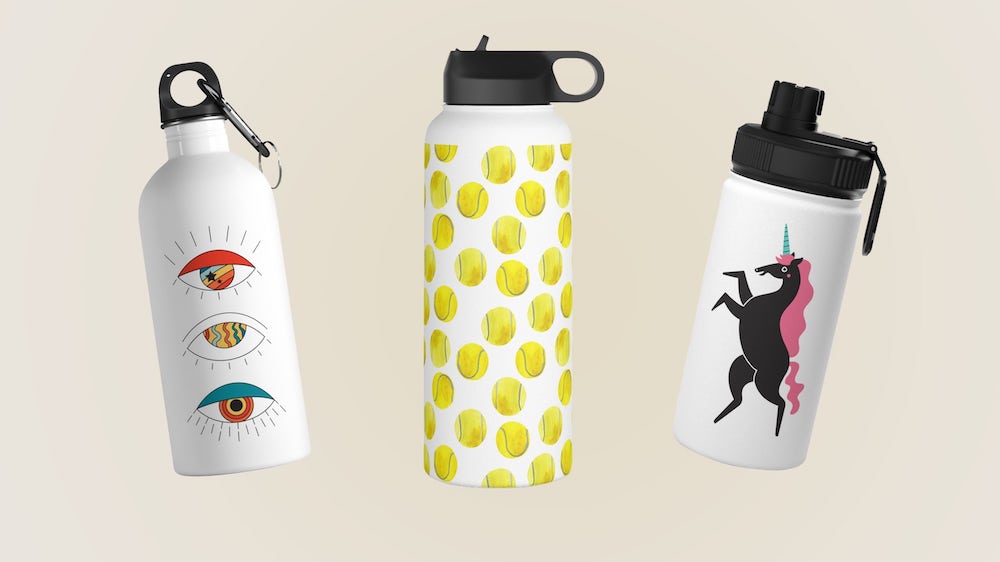 Pinterest predicts primal workouts to take off this year – meaning more people will head outside for daily sports-related activities. Utilize white-label services to sell products that are predicted to be in demand – custom water bottles, for example. Hydration is the most important part of workouts. And for outside activities, long-lasting bottles are the ideal products to sell online.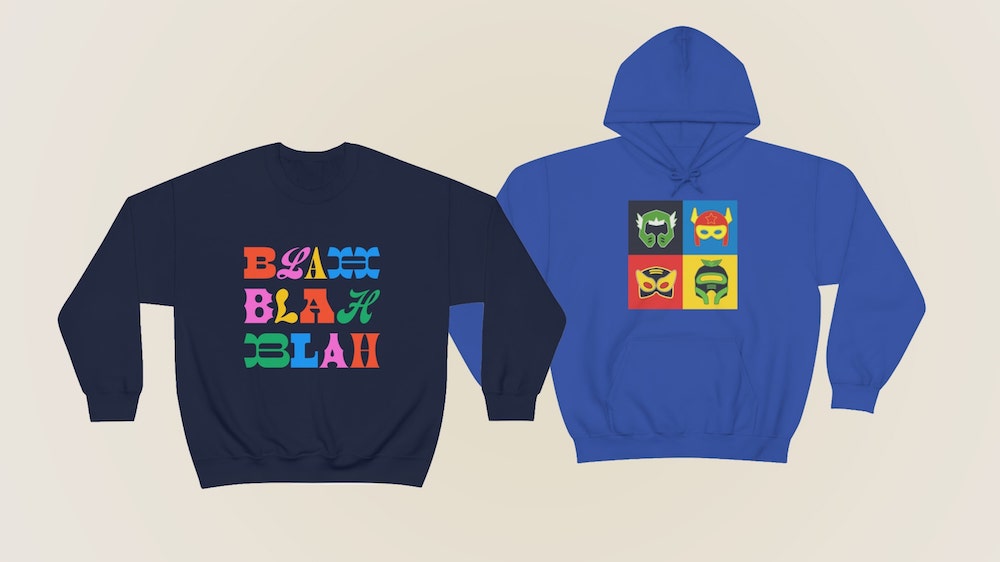 The ultimate comfort wear to steal from one's significant other and cozy up on a chilly day. Hoodies and sweatshirts are versatile, comfortable, and practical, making them perfect for every outfit, mood, and occasion. Pair them with epic designs and rank high among other brand names with classic white-label apparel.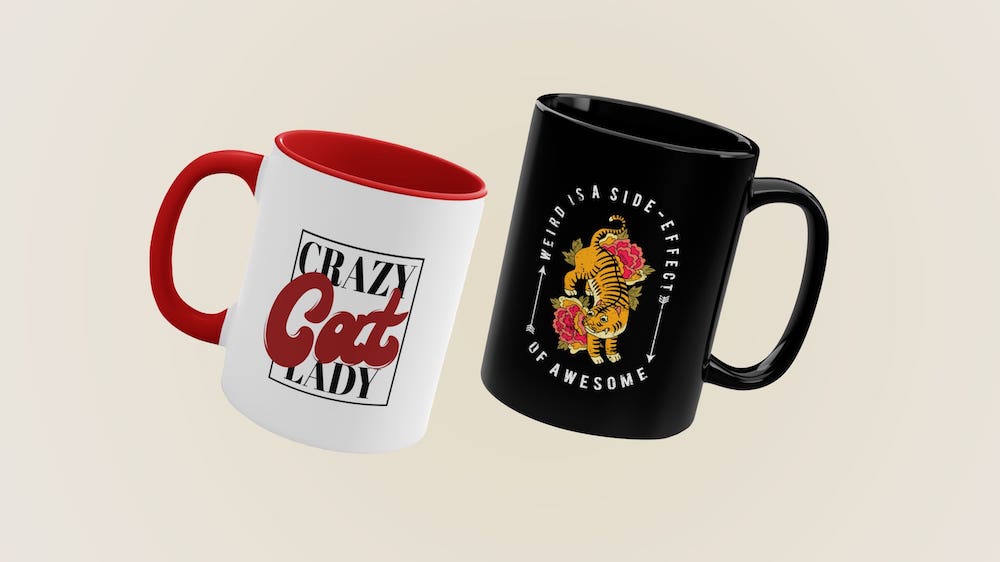 Mugs are versatile and practical – the perfect product idea for online shops. Apply your designs through white labeling and sell mugs to everyone. They're great for company logos, unique occasions, holidays, and personalization. A mug can be a daily reminder of someone special while enjoying a morning cup of Joe.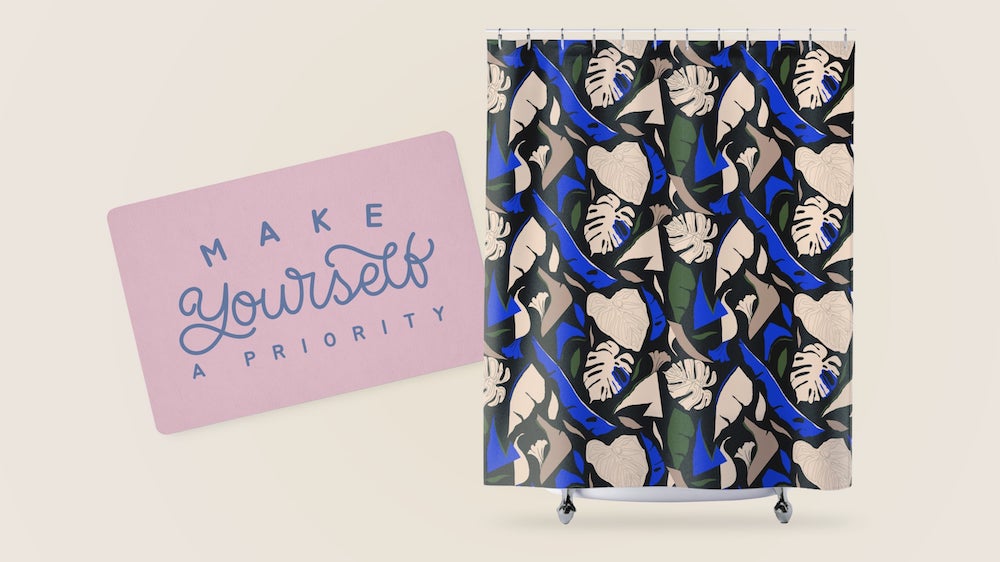 Another Pinterest prediction is all about shower aesthetics. People are searching for doorless shower looks and cozy ways to spruce up their bathrooms. Surpass other retailers and design products that will answer those searches – such as custom shower curtains or bathroom mats. Add unique design elements to fit perfectly in every bathroom.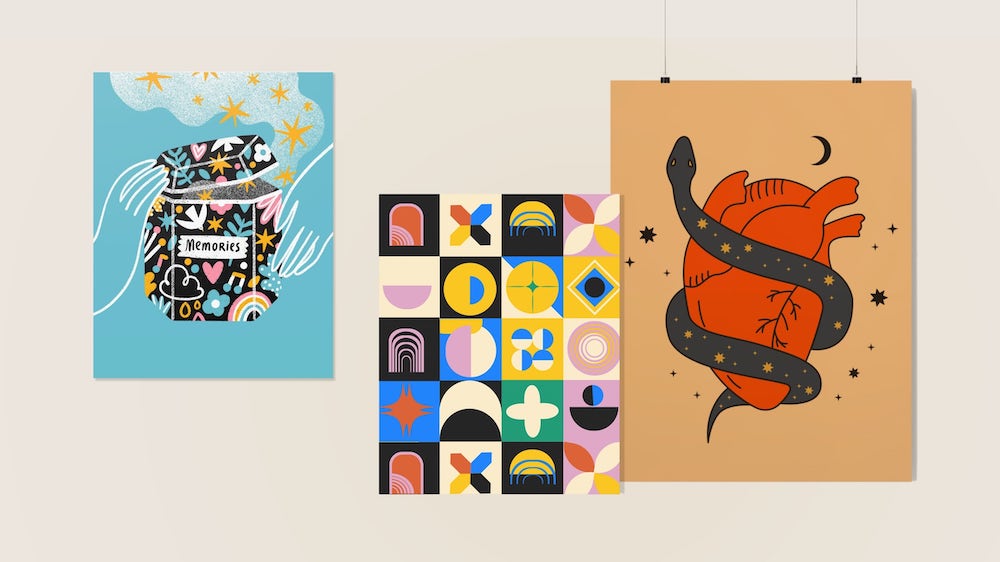 Posters are a great white-label product to sell online. They're scalable, customizable low-cost products that cater to a range of customers – from businesses to individuals. Posters are quickly and easily produced with reliable Print Providers, allowing merchants to turn low investments into high profits quickly. With the right designs, this white-label product is a must for your store.
Baby and Toddler Clothing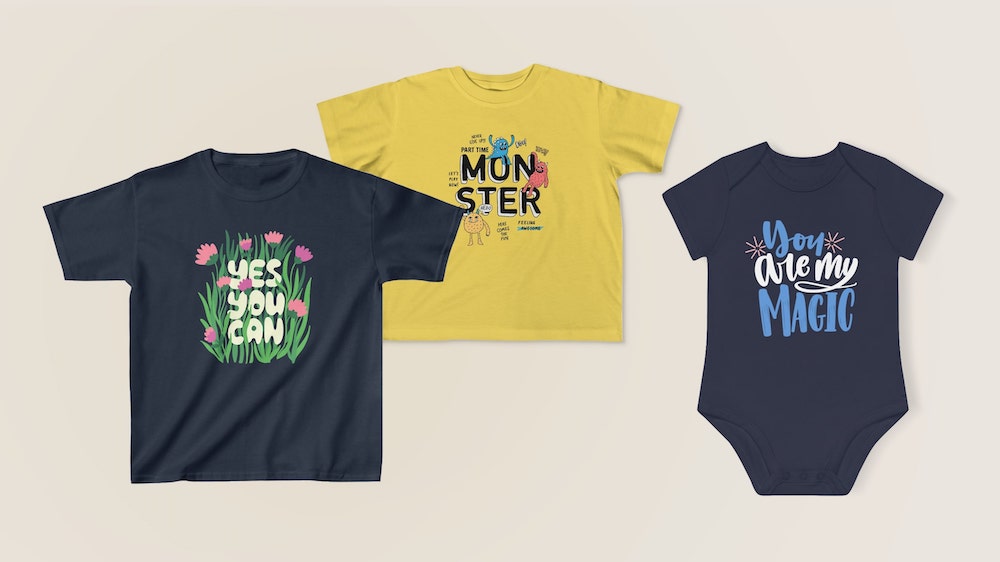 These are a must. White-label service and baby clothing go hand in hand. Parents love custom baby and toddler clothes – especially ones that match their own. Create fun and cute designs that showcase personality, care, and humor – something fit for every parent and their precious little one.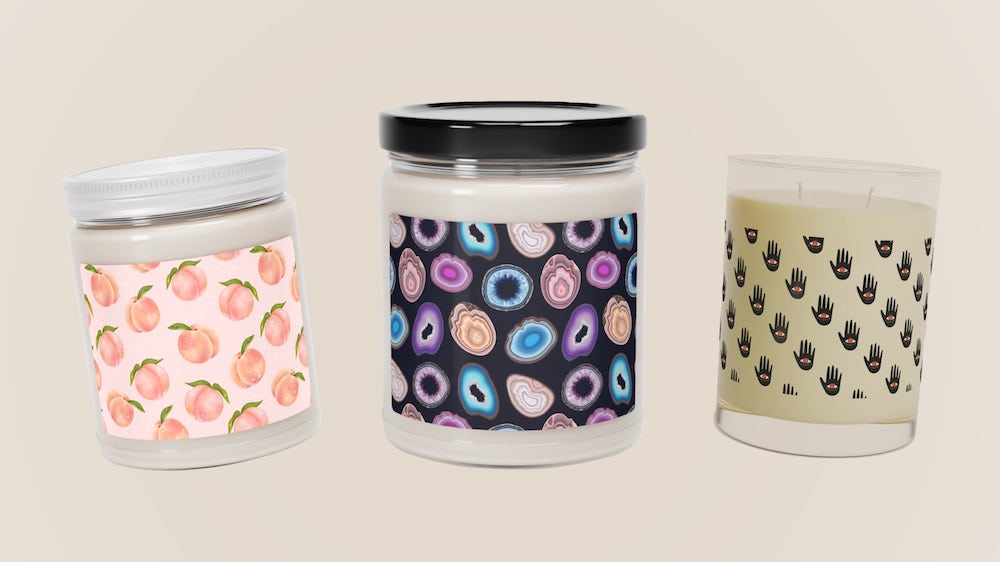 From cozy bathroom aesthetics to cozy feelings and more – a candle is an affordable accessory for every home and setting. Fill a space with delicious scents and warm vibes with custom candles and epic designs. We have eco-friendly soy candles that your customers will love – combining aroma with environmentally-conscious and healthy wax solutions.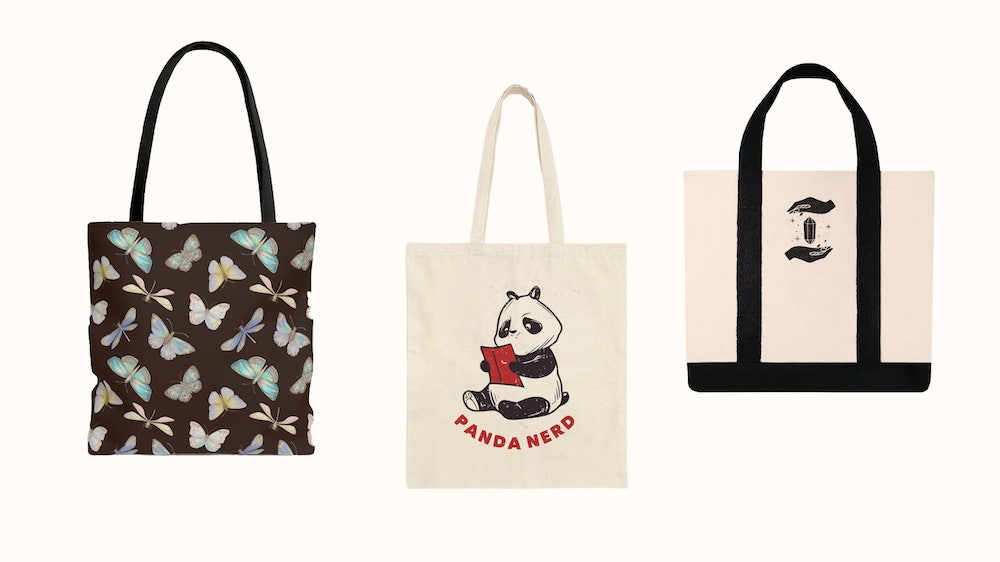 A reusable bag is a great white-label product idea for merchants who want to offer eco-friendly items in their shops. Not only that, tote bags are taking the fashion world by storm – becoming popular daily accessories. From trips to the grocery store to a shopping spree and daily commitments – a custom tote will fit them all.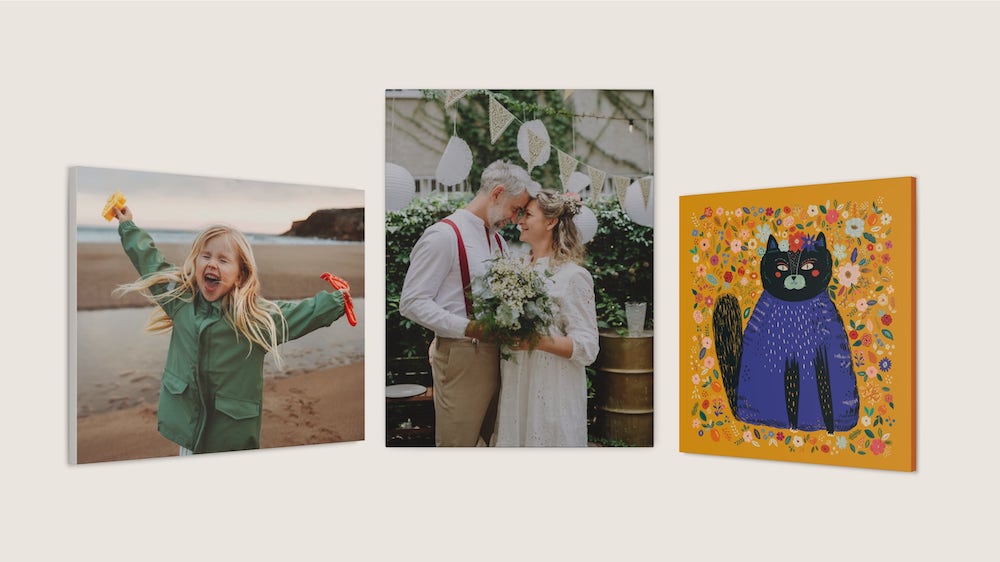 A versatile and premium white-label product to customize for different customers and purposes. Canvas prints are versatile, professional-looking, and high-quality – ideal for home decor or commercial displays. Their low costs and high-profit possibilities make them perfect for selling online.
Balloons and Greeting Cards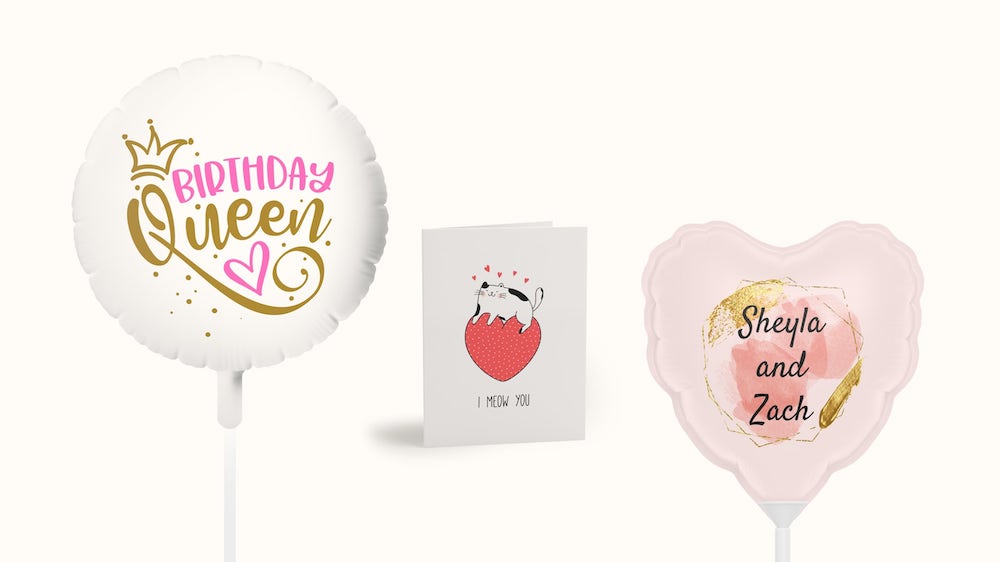 Yet another Pinterest prediction is all about parties and having fun. This year, people will celebrate life like never before. From dog pool pawties to important anniversaries and huge birthdays – 2024 is all about creating memories. So you might want to add white-label party supplies to your virtual shelves.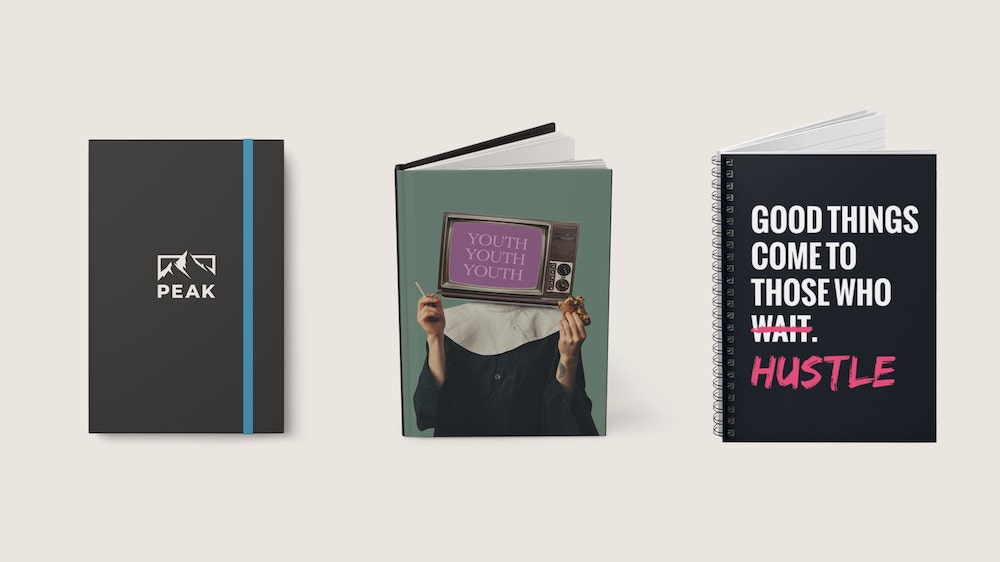 From journaling our daily thoughts to scheduling, sketching, or simply doodling – notebooks and journals are great for everything. And with a customized cover, you can add personalization and extra meaning to those simple daily necessities. Design them for birthdays, weddings, or company promotions – they're practical products guaranteed to sell.
When conducting market research and looking at white-label product fulfillment, you might come across several terms describing white labeling. Be careful because the following terms mean very different things. 
Let's take a closer look at the differences in these product options.
White Label Products vs Private Label Products vs Wholesale Products
These may seem like synonyms, but they aren't. There are notable differences between white labeling, private labeling, and wholesaling.
White-Label Products.

White-label companies produce unbranded products for

multiple retailers

. Retailers can add their own designs to display brand identity with these products.
Private-Label Products.

Private-label manufacturers develop white-label products for a

specific retailer,

which are then sold exclusively under their brand. The retailer can adjust everything on an unbranded private-label product, from how it looks to how it's packaged.
"Generic" products that you can only find at certain large retailers and grocery chains are excellent examples of private-label products.
Wholesale Products.

These are identical products that are

sold

and

purchased in bulk. Wholesaling is buying goods in bulk from a manufacturer at a wholesale price and then selling them to customers or retailers for a higher retail price.
Resellers rarely have a say in the qualities and branding of wholesale products.
What About Labels and Branding on the Product?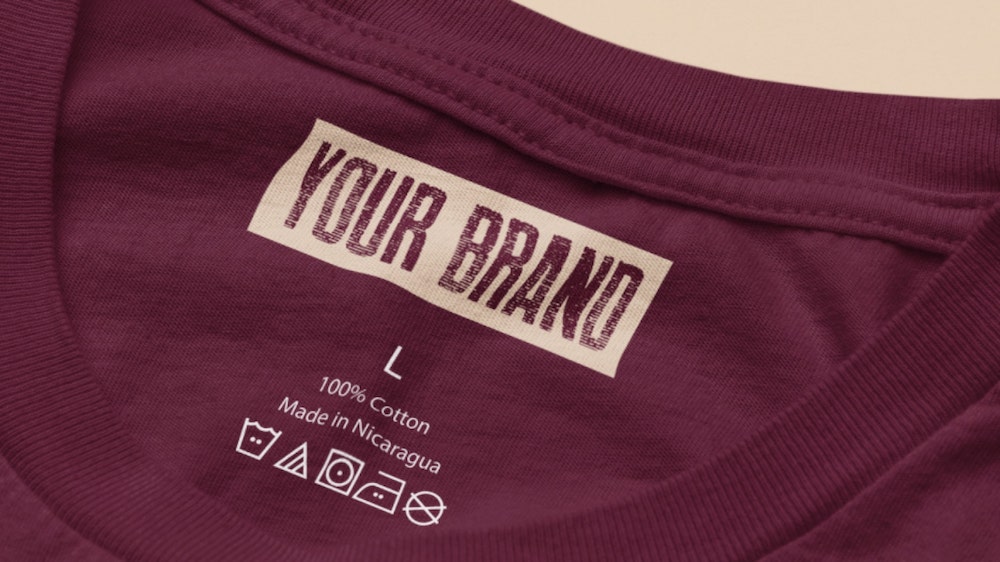 Merchants often ask about garment labels and tags. These are manufacturer labels that sometimes come with white-label products. Let's take a look at some label options that you'll come across when using Printify's Print Providers.
A sewn-in label is just what it sounds like – it's sewn right into the garment. This label resembles a patch, as is the case for our Unisex Crewneck Sweatshirt. The Provider's label will be visible to your customer, which is very common for white-label merchandise.
The tear-away label is a thin, paper-like slip that you can easily remove from the product without damaging it. The manufacturer won't remove the tear-away label unless that's offered as an additional service along with a custom-printed label. 
In most cases, it will be up to your customer to remove a tear-away label, as is the case for our Baby Short Sleeve Bodysuit. There won't be any other branding from the manufacturer.
Resellers that want to add branding to product labels should look for items that offer the option to add a custom label. It's usually printed on the inside collar of a garment. This is not a standard feature for white-label products as it requires more customization, which comes at an additional cost.
Printify offers personalized neck labels with your custom artwork for most of our best-selling t-shirts. And for an amazing price – starting at $0.99 for our Premium users.
This is an excellent option for anyone looking to avoid the hassle of a product label. Tagless products usually have a care label printed directly on the garment. Our Women's Cut and Sew Leggings are a great example of a tagless product. 
Our Print Providers will print your designs and then ship them to your customers directly – without any added branding from you or them.
Create Your Own White Label Merch for Free
Join Printify and design white-label items without upfront investments or inventory. Create custom products in minutes and start selling today. Quick, easy, and 100% free.
Where to Sell Your White Label Products?
You have all the options at your disposal.
Order in bulk and sell them in a brick-and-mortar store

Run your online shop on an existing eCommerce marketplace

Operate your own website selling white-label products.
If you want to start selling online, choose the best sales channel that fits your needs, brand vision, tech skills, and actual product niches – and create a store in minutes.
Open a store on any integrated platform or use our API to create a custom connection. This will give you an easy way to market and test your designs. Don't forget to place sample orders to check out your products because nothing beats seeing your prints in person.
What About Shipping Labels and Packaging?
Printify is a print-on-demand company excelling in white labeling, meaning we don't rebrand or place our branding on your products, packaging, or labels. 
But it's not like there won't be any branding! You can add your own. Customize your shipping labels by adding your store name and shipping address.
How to Create White-Label Products With Printify
Start your own brand and create a Printify account in a few clicks – sign up with your email address and a secure password to unlock the goods of our platform. Fill in all the information needed and explore the website. 
Once your white-label business takes off, consider subscribing to Printify Premium to get 20% off the same product prices and reach higher profits.
If you have a product idea in mind, browse our Catalog of more than 800 white-label items and choose the one for your clothing brand or online store. Filter products via Print Provider, print area, fulfillment location, and other important criteria. 
Click Start designing and add your creative design to an existing product for your own personal brand.
Our free and user-friendly Mockup Generator will be your best friend in creating white-label product designs. It has all the design requirements listed out for you and amazing features for creating unique designs no matter what you want to sell online.
Add text, images, create patterns, switch colors, fonts, and so much more – all within the tool itself.
No matter which eCommerce marketplace or platform you choose for your white-label business, Printify is one of the rare print-on-demand companies that integrates with all the top players. Selling white-label items is easier than ever. 
Head over to your account, click My stores – Add new store – and integrate your chosen sales channel.
Set the price, create high-ranking product listings, and start selling your products, leaving everything else to us. From customer experience to printing and packaging services – Printify makes white labeling profitable and easy to handle for beginners and experienced merchants.
Start selling products manufactured by our Print Providers and focus on growing your own brand while we handle the rest.
Start Your White Label Journey Today
Printify has all the tools you need to customize white-label products and add them to your store. From our online tutorials to product mockups – you can get your store up and running in just a few clicks.
Skip the manufacturing process of a private label brand and surpass other retailers by selling the same product types with your personal touch. Add custom designs to white-label products and skyrocket sales with white labeling.
Share the article
Topics