How to Start an Etsy Shop? – the Ultimate Guide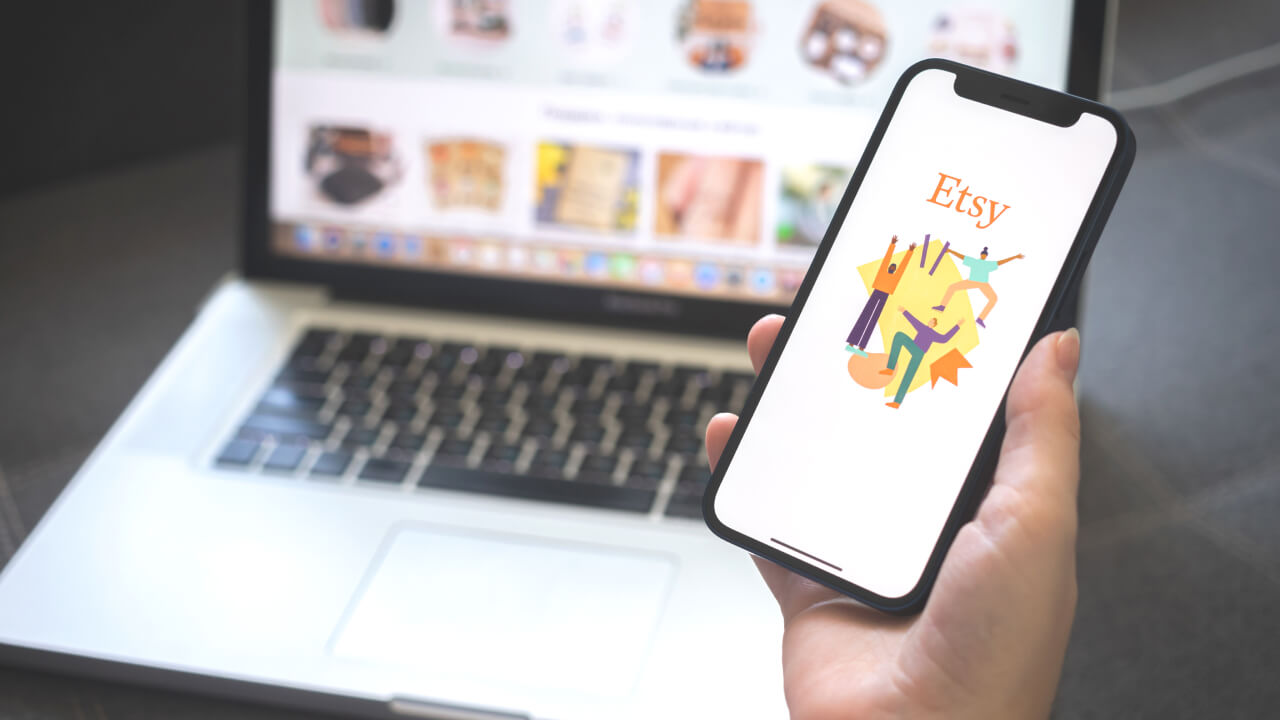 Etsy is one of the primary marketplaces for online commerce – especially for handmade, crafted, and vintage items. With over 89 million active buyers, Etsy's 5.3 million sellers have more than enough traffic to produce gross merchandise sales of roughly $3.3 billion in Q2 2022.
Although setting up a shop in the online marketplace is user-friendly, several factors need attention when starting an Etsy shop, such as understanding fees, adding products, and ranking well with Search Engine Optimization.
This step-by-step guide will not only explain how to start an Etsy shop in seven steps but provide you with information on crucial preliminary steps to take before creating your shop. These include researching the market, finding products to sell, and making them stand out in the marketplace and search engines. 
In addition, you will gain valuable tips from an expert with a solid record as an Etsy seller.
What to do Before Opening an Etsy Shop
"Anyone learning how to start an Etsy shop should do lots of research before creating products and launching their store. They should understand their ideal customer and validate that there is demand for their products by doing trend and keyword research.
Also, there is so much content available online through Youtube videos, blogs, podcasts, and webinars that provide detailed information on how to start an Etsy shop — they should be sure to take advantage of those resources. 
Taking time to learn from experts each step of the way will help new sellers avoid common mistakes as they begin their business."
Before building your shop, we list some fundamental prep work for developing a successful business with Etsy. 
Most sellers learning how to start an Etsy business take these steps only after they've already built their stores and end up having to redo a lot of their previous work, losing time and money.
This includes researching the market, planning your products, taking pictures, and adjusting their descriptions according to the best SEO practices. We'll guide you through these fundamental preliminary steps.
Preliminary Step 1: Research the Market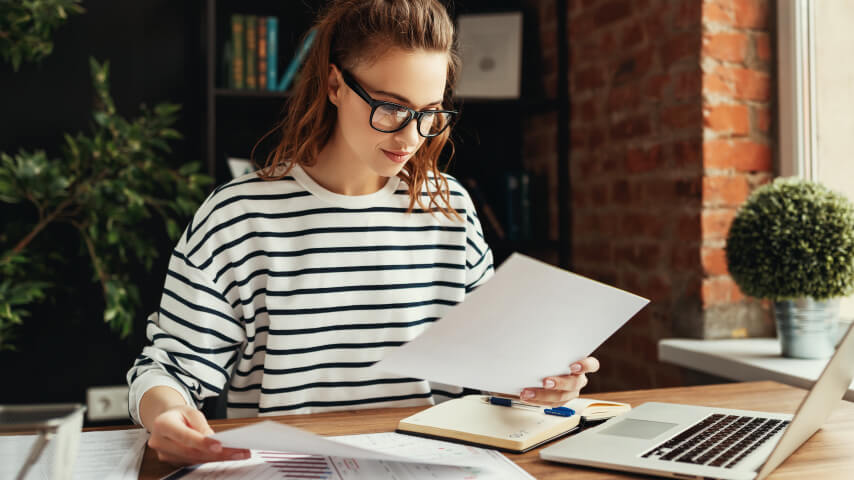 Before opening an Etsy shop, get a clear idea of the competition and your target market.
Research the market to understand the chances of success for items similar to the products you intend to sell. Identify your main competitors and what products they sell. Understand which products give the most return. Find out if there are untapped spaces you can fill or if you will have to compete directly with products that already have guaranteed positions.
If you have to compete with existing products, how can you beat them? What will your Etsy store offer better than the competition?
Use keyword research tools (discussed below) related to your product. Type the most searched keywords in the Etsy bar and look for results with many reviews that do not have the "Etsy add" tag. These are the results from organic searches.
Look also for products often favorited. 
Carefully read user reviews to understand what features potential customers are looking for, what can be improved, and what is missing. Look for common comments indicating why many people favor the products. 
However, don't limit yourself to merely copying the competition's design. Offer more value based on what new customers are looking for and your unique sales proposition (USP).
Preliminary Step 2: Decide What to Sell on Etsy
With the data from your market research, decide what exact products to produce and how you will do it.
Look for seasonal trends in Google search and bestseller lists in other markets. The best place to get product ideas is Etsy itself. Etsy has its own market and a search engine tuned to its audience. Enter terms like "trending" and "popular" in the Etsy search. The engine will show related searches in addition to the products themselves.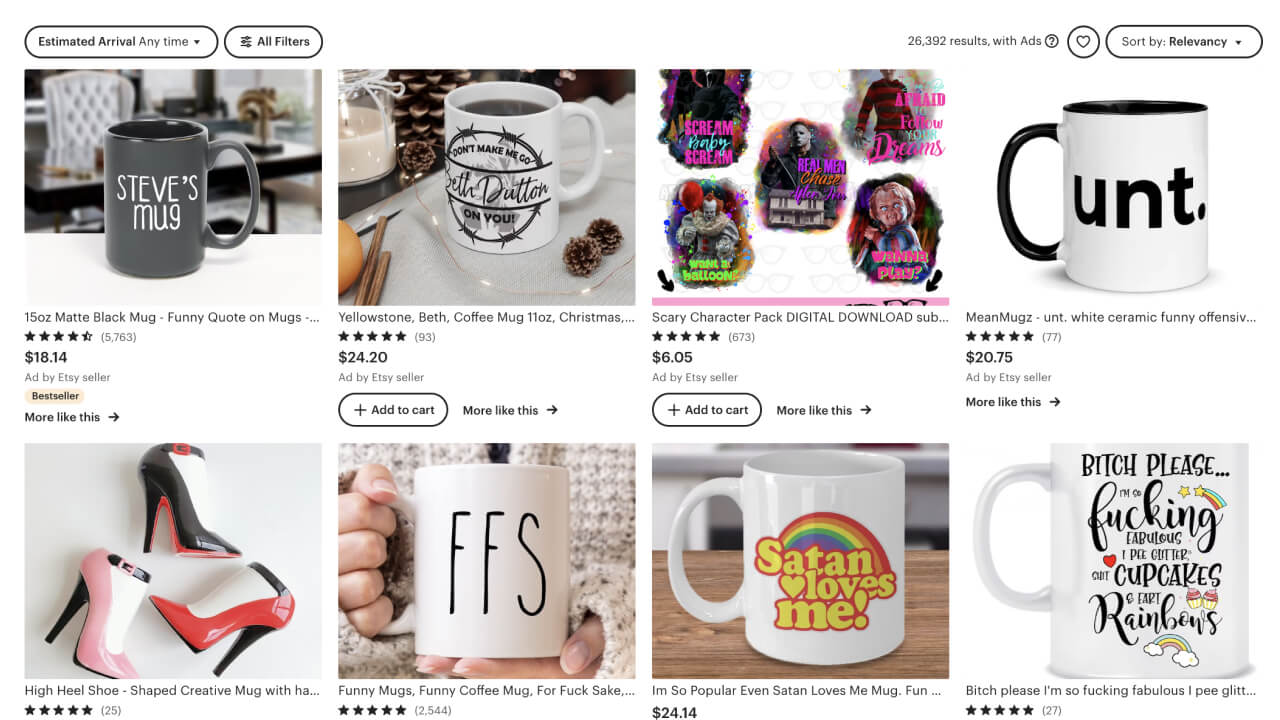 Search for terms related to your niche:
There are three main ways to create your products: 
Own production

– you manufacture products from scratch. Etsy is ideal for artisanal and handmade items. Otherwise, this implies huge costs and initial investment in human resources and facilities. 

Wholesale

– acquire products in large amounts from third parties and resell them. It allows some customization but requires spending on human resources, storage, and fulfillment. 

Dropshipping

and

Print-on-Demand

– Your shop is an intermediary between producers and the final customers. The product is manufactured by print providers only when ordered and can be customized. This method allows focusing on the creative process and selling items with no initial investments and doesn't require managing facilities or inventory. 
Once you decide on the merchandise to sell on your new Etsy shop, you can customize blank print-on-demand products and start selling immediately. 
Printify offers an expanding catalog of more than 750 quality products ready for customization and fully integrates with Etsy. Take the opportunity to partner with Printify and open your Etsy shop today.
Preliminary Step 3: Create High-Quality Images
90% of Etsy shoppers find product photos decisive when making a purchase. Product images are the customer's primary way of interacting with the merchandise in an online store. The product photos must convince potential customers that your product is worth buying, without touching and feeling it as in a brick-and-mortar shop.
You don't have to break the bank to make great photos. Do it with knowledge on product photography, creativity, and a few resources like natural lighting and smartphones. 
Instead of spending on a professional video camera or the latest flagship from Apple or Samsung, you can buy an older refurbished smartphone with a good camera and use it exclusively for taking product photos. 
Look for professional reviews of hundreds of cameras, including smartphones', at DpReview.
Check out advanced and pro tips on how to take pictures for Etsy on our blog.
Preliminary Step 4: Build an Effective SEO Marketing Strategy
"Merchants should use tools such as eRank or Marmalead to complete keyword research. It's important that they select for their listings keywords that have a high search volume and low competition. 
Sellers should be sure to include keywords in their titles, descriptions, and tags. Variety is also important when it comes to Etsy SEO — merchants should avoid using the same keyword too many times."
Etsy search works through two processes requiring specific optimization: query matching and ranking. Optimizing your store to both will be based on keyword research and SEO. 
Keywords are terms that people type into search engines when looking for something.
Whenever a shopper types a word into Etsy search, the platform gathers all listings containing that keyword and ranks them.  
To be visible on Etsy, your shop and listings need to contain the keywords people are looking for. 
Start by using Etsy search. Look for other sellers and Etsy shops similar to yours, and take note of their shop names, product titles, descriptions, tags, and which words they use the most. Then, look for the most representative keywords and do your own research.
Due to seasonality and trends, you should constantly research keywords related to your target market.
The soft spot is finding keywords with high search volume but low competition. 
Many tools can give you insights into which keywords people are looking for often. Depending on the tool, you can get results directly connected to Etsy, related terms and searches, or demographics associated with specific keywords. 
Google – Google offers many free tools for keyword monitoring, research, and SEO. To research and plan your keywords use Google Trends. 
Trends quickly researches any keyword worldwide, including related searches. It is free and user-friendly – it doesn't require connecting and verifying domains or setting ad campaigns (as required by Google Analytics and Keyword Planner). Just type the keywords, choose a region, and observe the data and related queries.
General Top-tier SEO Tools – SEMRush and Ahrefs are industry standards for SEO, keyword research, tracking, and analysis. Both include competitor analysis:
SEMRush

– the free plan allows tracking ten keywords, ten analytic reports per day, and managing one project. Paid plans start from $

119.85

per month (paid monthly). 

Ahrefs

– Offers several free tools with limitations, including a

Free Keyword Generator

, Website authority, and Backlink checkers. Paid plans start from $

99

per month (paid monthly).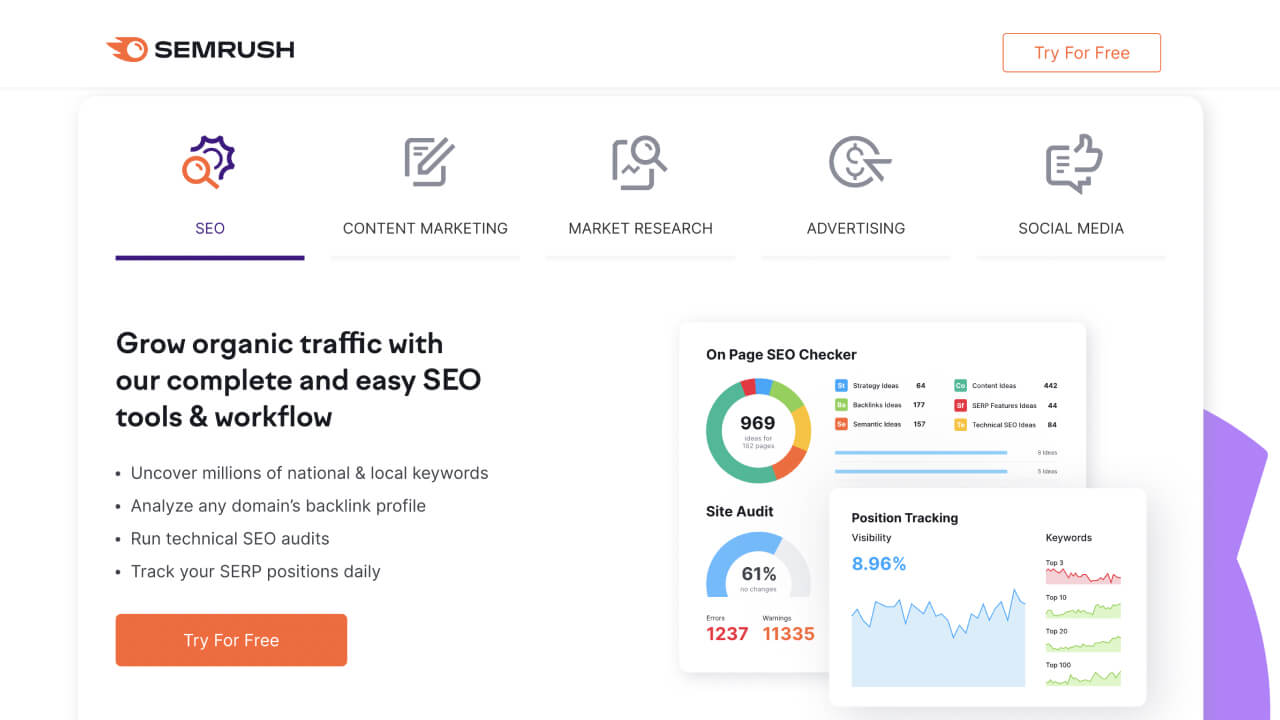 Tools for Etsy-integrated SEO and Keyword Research – The following tools offer integration with Etsy, providing insights on SEO, keyword research and monitoring, market prices, or competitor's analysis:
Etsy SEO for query matching – Etsy compares buyer search terms to keywords in the listing's titles, tags, descriptions, and categories.
When planning products, create spreadsheets with detailed product descriptions, phrased naturally but including the keywords you researched.
Product listings cost $0.20. Avoid losing those cents – they will add up as you add more products – by having the products already planned and optimized when publishing multiple listings. 
Etsy SEO for ranking – Etsy ranks listings according to "Context Specific Ranking" (CSR), an algorithm displaying listings that are more probable to be purchased according to the user's history and habits. 
In short, Etsy will boost listings that sell better. That, in return, will make those listings sell even more, giving the marketplace a better return in fees. 
The following factors influence Etsy's CSR:
Relevancy

– How well the listings' tags, titles, descriptions, categories, and attributes match the search. 

Listing quality score

– How well it converts. Etsy will perceive products that sell more as having a higher quality score. 

Recency

– New Etsy listings receive a temporary boost. If they perform well, they receive a higher quality score. However, Etsy doesn't recommend renewing or changing the listings every few months to receive this boost but, instead, optimizing other factors, such as tags. 
Customer and market experience score

– This score increases with good reviews, a

shop policy, and an "About" section.

Intellectual property infringement lowers the score. 

Shipping services

– Etsy pushes sellers to offer a US free shipping guarantee and prioritize items with less shipping price. Set in

Settings

and

Shipping profiles

, but remember to add shipping costs to the product price when offering free shipping.

Translations and language

– Use the resources provided by Etsy to translate listing details and tags. Do not add tags in different languages in a listing.

Shoppers' habits

– Etsy personalizes search results according to the user, considering customer behavior, history, and favorited listings.
Watch Insights on Optimizing Your Store by our expert and learn more about Etsy SEO on our blog.
How to Start an Etsy Shop in 7 Easy Steps
"Some people believe that building a successful Etsy POD business is low-effort and extremely passive. This is not true —  if you want to be successful on Etsy, it's going to take a lot of time and energy. 
You'll need to do tons of research, publish lots of products, provide a great customer experience, and be consistently active in your shop. Don't start an Etsy business if you aren't ready to hustle!"
Etsy is always evolving and adapting, adding resources and altering the seller handbook. Follow our blog to keep in the loop and learn more on how to start an Etsy shop and make it grow.
Share the article
Topics