How to Start an Etsy Shop?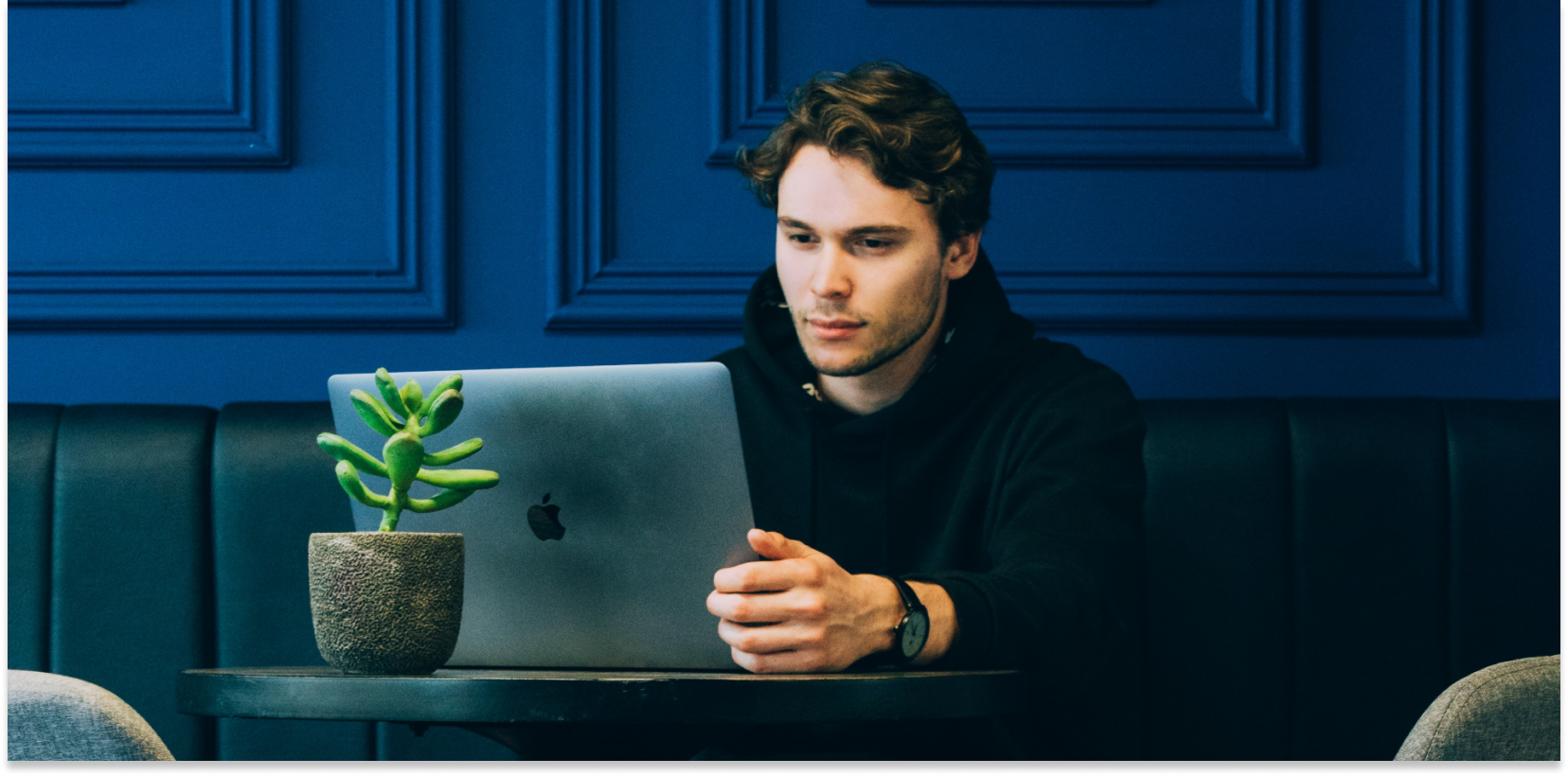 Why get involved with Etsy? Well, since its inception in 2005, Etsy rapidly solidified a position as one of the primary marketplaces for online commerce – especially for handmade, crafted and vintage goods. With over 81 million active buyers, Etsy's 4.1 million sellers have more than enough traffic to move a product list of roughly 60 million.
Fueling this growth, the meta environment Etsy occupies is also expanding. The eCommerce scene is blowing up; overall consumer spending exceeded $601 billion in 2019. This is up a whopping 15% from the prior year's $523.64 billion.
Etsy has definitely benefited from the market's expansion. With over 81 million active buyers as of September 2020, the commercial entity enjoyed a population swell of roughly 77% from the year before.
Number of Active Etsy Buyers From 2012 to 2020(in Millions)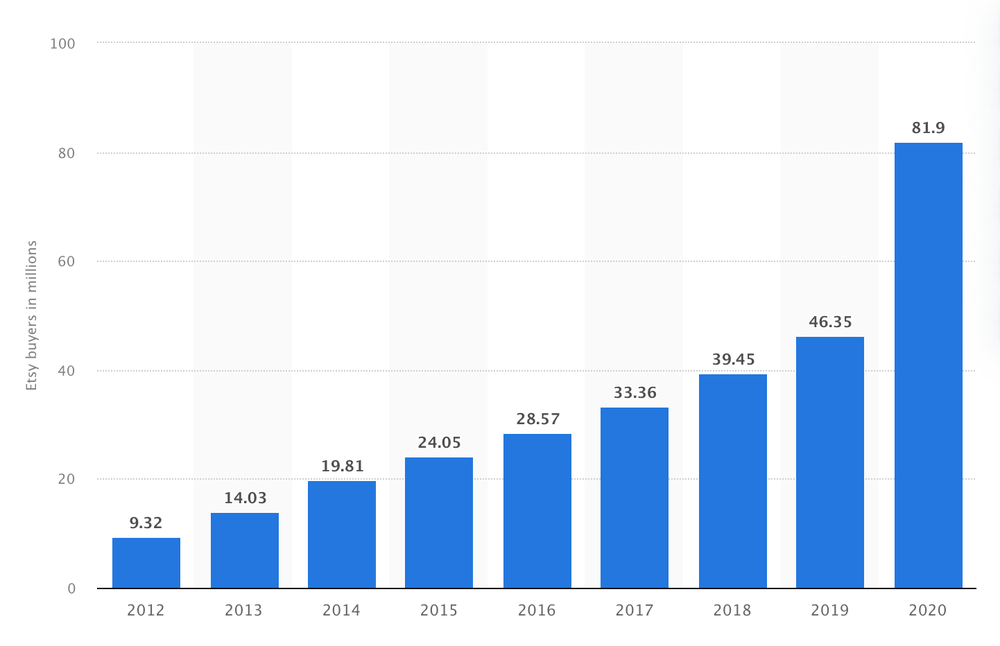 Those are some exciting numbers swarming around above. Additionally, anyone thinking about how to start an Etsy shop is in for more great news; the process is simple, lucrative, and the timing couldn't be better. Let's walk through the process. 
18 Easy Steps on How to Start an Etsy Shop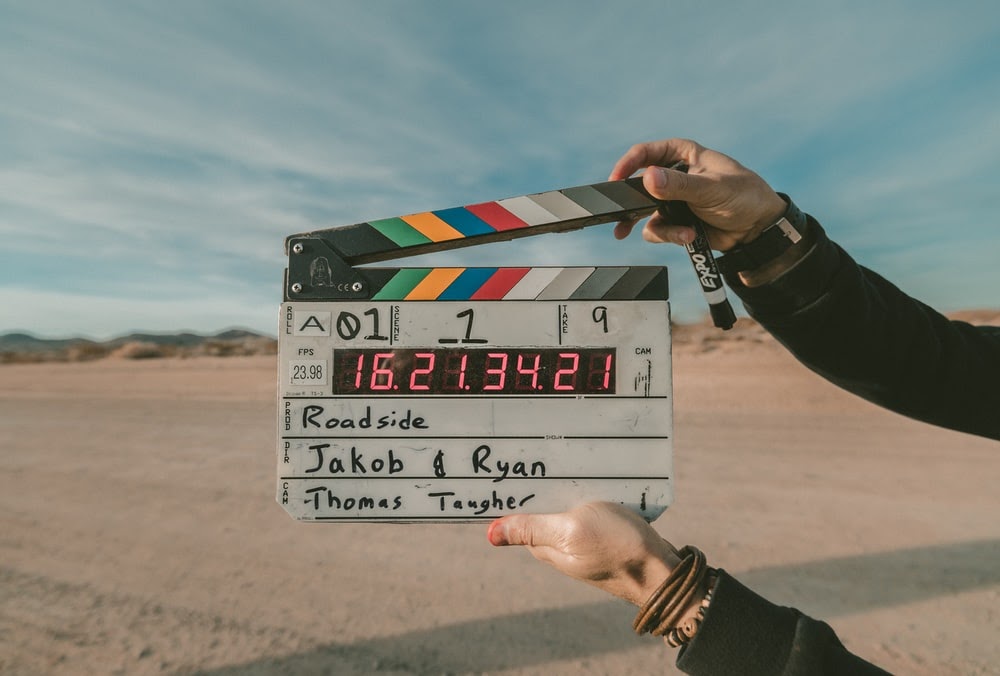 1. Comprehend That eCommerce Is the Future
Contemporary life has already changed on a fundamental level due to eCommerce's rise. The transactional nature of commercial exchange has transcended the physical, manifesting into intangible – but very impactful – digitized mediums, entities, and structures.
Currently, over 93% of international internet users have made at least one buy online. It is absolutely the new norm. Fortunately, tapping into that energy is all too realistic. It's also arguably inevitable; Nasdaq estimates that by 2024, 95% of all purchases will be made online. 
The modern customer is, by now, well used to buying clothing, food, art, and virtually anything up to the limit of human ingenuity with a few clicks. As that digital demand grows, so too will the capacity of eCommerce to generate profit – an estimated $4.9 trillion in 2021.
2. Decide to Act
Entrepreneurship can be a daunting process for those unaccustomed to starting out. Fortunately, there are quite a few people who've accomplished great things on their Etsy journeys. Now is a great time to move from thinking about how to start an Etsy shop and do it. 
3. Sign Up on Etsy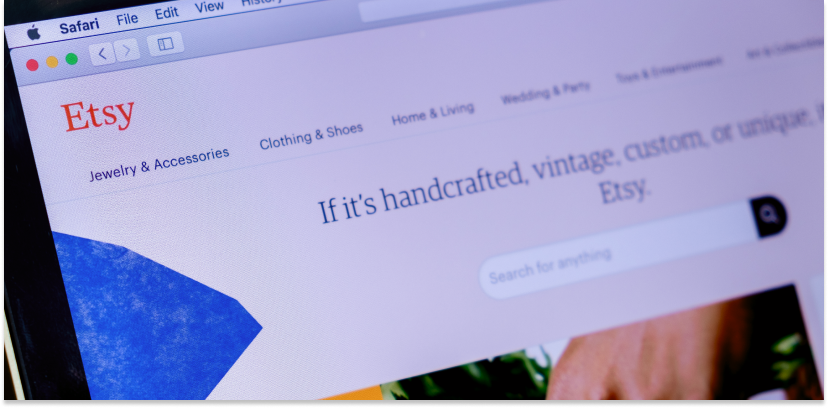 Etsy is semi-famous for how easy their registration process is. After getting to the webpage, anyone with an email, name, and password can create an account via Facebook or Google account. 
4. Adjust Shop Settings
Inputting base characteristics like language, currency, and location are basic necessities for any merchant considering how to start an Etsy shop. It's worth a bit of time and thought, as these factors directly impact both the audience base that the site will target – how often your online products will appear for those customers. In other words, this data influences the algorithm that Etsy uses to place certain shops and products in search results. 
5. Make the First Impression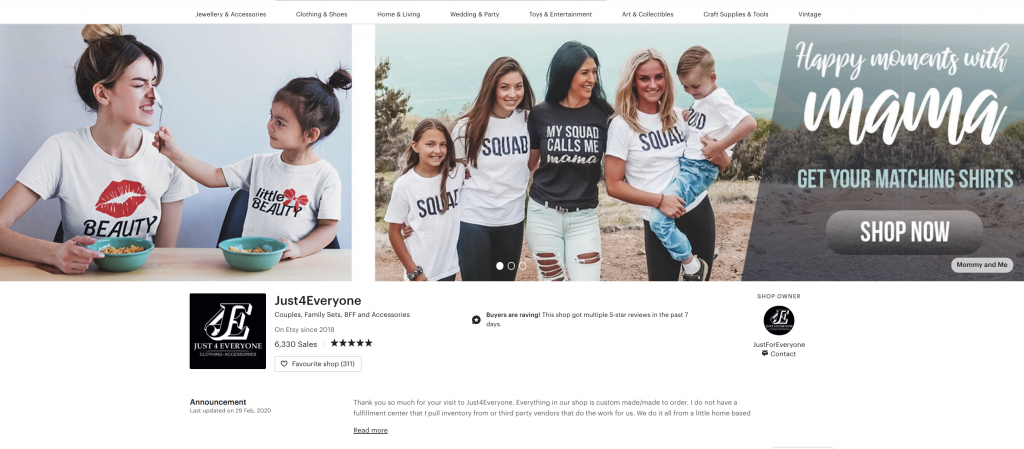 Even if it's just a side hustle, these startup names are flash introductions to their owners – so choose wisely. Etsy requires every store to have a unique name between four and twenty characters. Unfortunately, this means that many have already been used up.
If you're hitting a wall when coming up with names for a store, please check out Forbes' opinion, Fortune's forecast, or this checklist on the subject. Etsy has a helpful guideline page, as well. 
6. Skip Common Problems
A product to sell is the root of any business. As such, the primary focus of many startup businesses is managing the inevitable expenses related to inventory. Whether it's a lack of capital, poor business planning, premature expansion, inability to scale, a bunch of these unfortunate realities could be reduced, or even skipped entirely, with the right partner. 
Fortunately, there's a fairly straightforward method to circumvent a bunch of the hassles plaguing many people considering how to start an Etsy shop: Printify. 
In short, the Printify print-on-demand (POD), dropshipping business model skirts several colossal costs related to inventory creation, shipping, scaling, and warehousing in addition to providing sterling support and an almost limitless product generation capacity. 
7. Decide What to Sell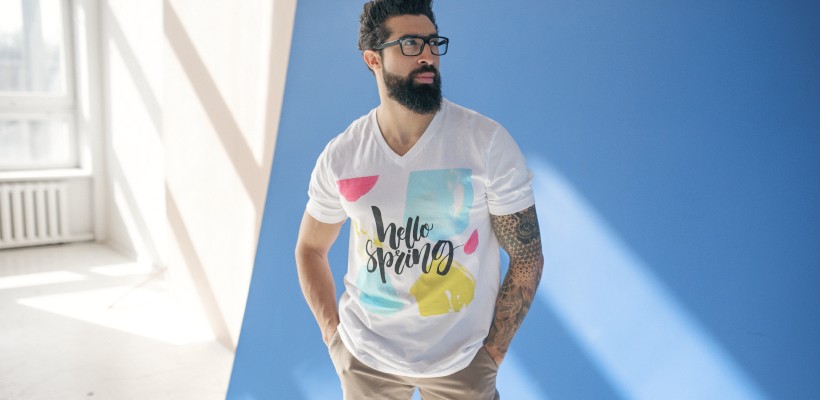 The decision of what to place in an online store depends largely on the market demographics being targeted. It's important to remember that the Etsy crowd has a different vibe than those on other eCommerce platforms. 
Article: Things to sell on Etsy – 10 profitable product ideas
 With almost 300 products to choose for those wondering how to start an Etsy shop, there's always room to experiment and define a shop's strategy. While some entrepreneurs have a direction they'd like to go in regarding the products they sell, it's only reasonable to analyze trends and find good niches to capitalize on.
8. Develop the Brand
The best results online come from being noticed. After all, it's hard to buy what can't be found. However, that doesn't necessarily mean store owners have to use flashy, or crude approaches. It's about demonstrating personality and style as one navigates how to start an Etsy shop. Here are some of the main elements in traditional branding:
Create a Mascot:
Many stores and businesses are known by a certain animal, figure, person, caricature, etc. Think about Richard Branson – the head of Virgin Airlines. His usually smiling face has become a symbol for his airline (and maybe even the Virgin group's space-bound segment, Virgin Galactic). 
Get a Logo:
If a store has an easily recognizable, consistent symbol, that iconography makes for a great step. While it's possible to work with professionals to create the perfect design, some companies have logos that don't look like their profession at all – like the McDonald's giant yellow "M", for example. 
Form an Identity:
This is a great way to introduce customers to a store's vibe – its energy. If a store is politically charged, eco-motivated, or caters to the folk music industry, setting a consistent focus for a company helps customers know what to expect from a given store. 
Use a Slogan:
This is a message that exemplifies a company's goals, roles, focus, personnel, humor, or anything else they'd like to highlight. The point is to create something that customers will connect with, remember, and purchase again in the future. 
Consistency:
People like to know where their favorite businesses are coming from. It's a little confusing to see companies that have differing logos, mottos, scattered around a store. While it can seem that this is a slightly one-dimensional approach, remember that there are innumerable ways to take a single idea and make variations. 
9. Design Some Products
All it takes is a few clicks and a minute to create a perfectly viable item for a shop's digital shelves when moving past how to start an Etsy shop and actually doing it. As many of Etsy's inhabitants are somewhat more of a crunchy, earthy audience, a good example might be a custom mug or a t-shirt.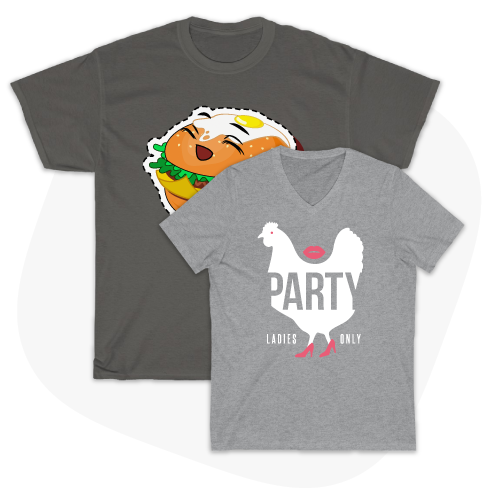 After selecting a desired product, the simple drag-and-drop uploader immediately translates any of your designs, artwork, text, etc., into an applicable format. Several quality assurance procedures are in place to help keep representations accurate between what appears on printed products and a merchant's originals. 
Useful: Free designs from Printify
10. List Products on Etsy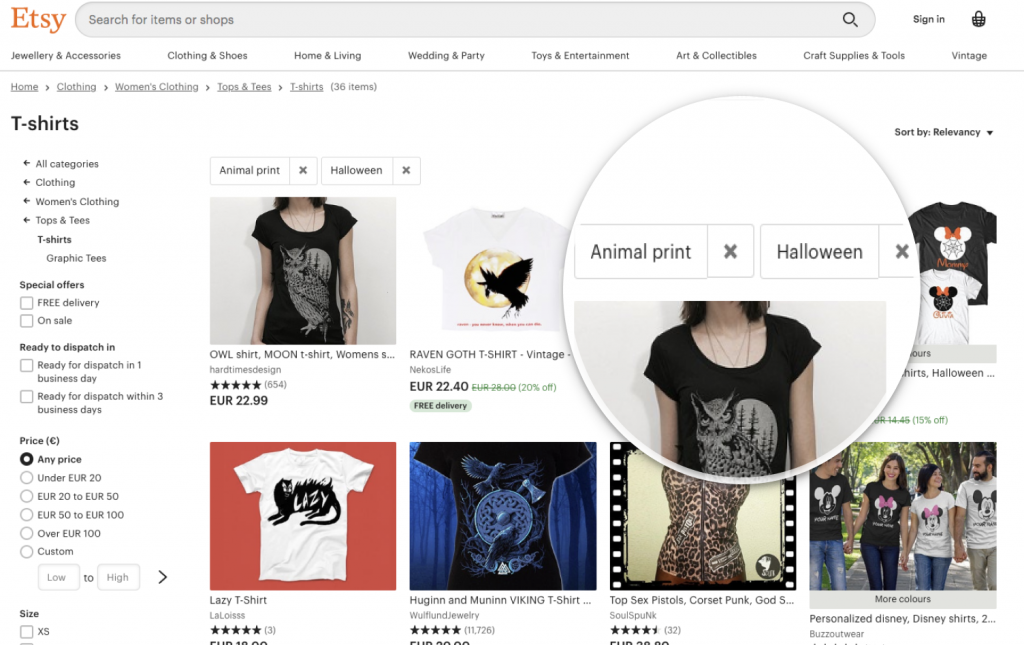 This is the exciting part for those considering how to start an Etsy shop; casting their digitally crafted items out into the market and hoping for a profitable catch. Even after a store is fully approved by Etsy, only the store is legitimate – products still must be added through the proper channels. 
Article: 2021 Etsy SEO secrets – all you need to know
There are several fees associated with listing an item, but we'll get to that later on in the fees section. Now, while digital items can also be posted (text, images, audio, etc.), physical goods should complete these following basics to become listed, discoverable, and desirable:
Classification:
To move goods through Etsy, the item in question must adhere to one of three classifications: Handmade, Vintage, or Craft. Handmade implies (big surprise) that these items have been created by the seller. Vintage is applied to pieces of 20 years or older. Craft supplies are material that are meant to be used to create other items.
Photo(s):
Any product would benefit from having at least five photos taken from various angles. Etsy's (and the public's) general recommendation is that all pictures are 1000 pixels (or more) square. It's worth mentioning that photos are the primary driver in a customer's decision to buy. 
Thumbnail:
This is the featured picture of a listed product – the headshot, if you will. As this image is the first representation a customer will see of a given item, it should be a choice shot that makes a product look fantastically buyable. 
Product Name:
While Etsy has a 140 character limit for any product's title, this barometer should be used as efficiently as possible to distinguish, identify, and maybe even advertise your products a bit. 
Inventory Details:
This standard information contains unit prices, taxes, quantities, modifications (if applicable), sizes, colors, etc. 
Apply Tags:
Up to 13 tags can be assigned to an individual item. Maximize discoverability is paramount for those considering how to start an Etsy shop. This can be done by including products in multiple relevant categories by using the right keywords as possible. 
Shipping Information:
Here, relevant details regarding how a product gets to the customer. This should include, but is not limited to, forms of accepted payment, refund and exchange policies, shipping times, shipping costs, custom and international fees, etc. 
Publish:
Hit that publish button and you're all set. 
11. Fees on Etsy: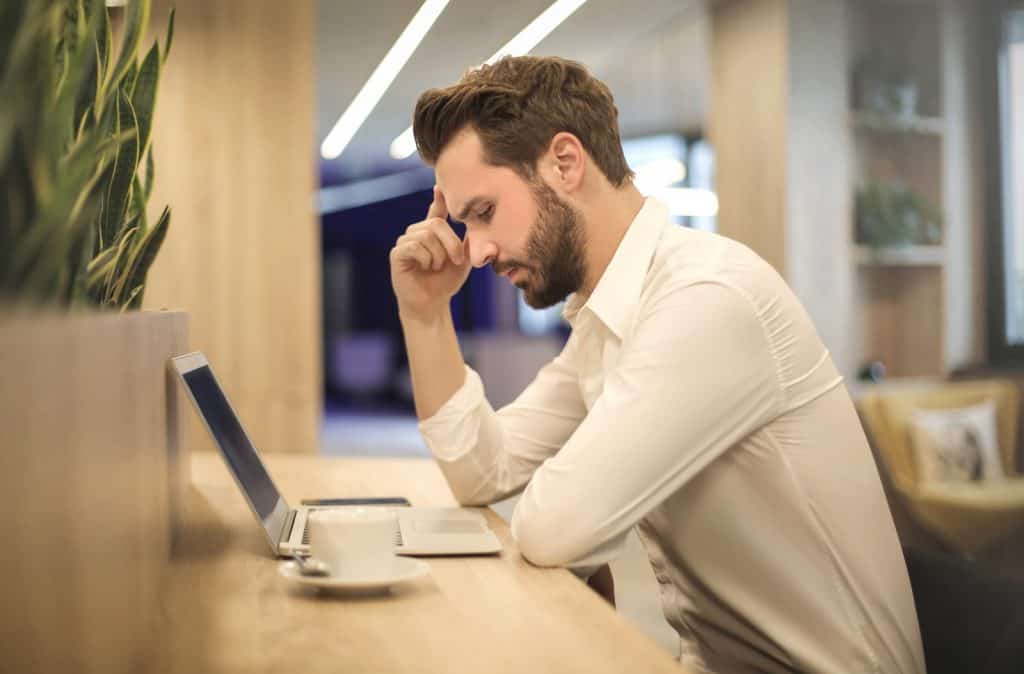 While creating a product in a Printify store is free, there is the unfortunate reality of certain costs for getting those items before the eyes and wallets of customers. All digital marketplaces have charges for those profiting from their traffic and name. As such, there are a variety of fees coming for anything thinking about how to start an Etsy shop. Those included below are the more common. 
Listing Fee: There is a 20 cent fee for listing a product on Etsy. This listing lasts until the sale of the listed product or for 4 months. This fee must be renewed after it expires. 
Transaction Fee: This is a 5% cost of the total cost during an item's sale – including shipping and wrapping. 
Payment Processing Fee: This charge occurs when a customer purchases any product with a credit card through Etsy's direct checkout. The cost is 3% of the product's full price in addition to 25 cents. 
PayPal Fee: It's pretty easy to see that this charge applies to PayPal transactions. Here, the charge is 2.9% of an item's full sale price and 30 cents. 
Shipping Fee: This largely comes down to a product's weight, size, and destination. Etsy already has a fairly defined structure for FedEx, USPS, and Canada Post
Advertising Fee: This is an optional inclusion for merchants wishing to increase the visibility of their products – particularly for keywords in their searches. 
Orient the Payment System: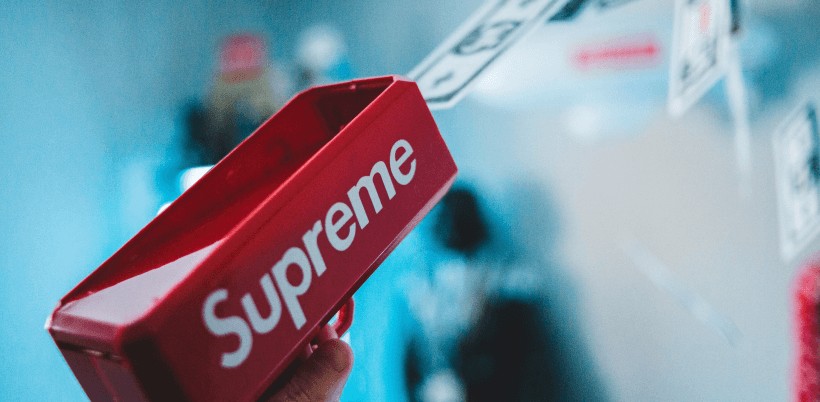 Most Etsy merchants are paid through Etsy Payments, an implementation designed to simplify financial transactions between sellers and customers. When a merchant sets up their account, they include their preferences on how they'd like to accept payment: credit card, money order, PayPal, Etsy Payment, etc. 
12. Choose Billing Preferences
This step is dependent on which country a merchant operates from. Usually, but not always, Etsy requires sellers to have a credit card on file for authorization, fee payment, and other relevant aspects. There are also auto-billing options available for vendors in the United States. 
13. Personify the Shop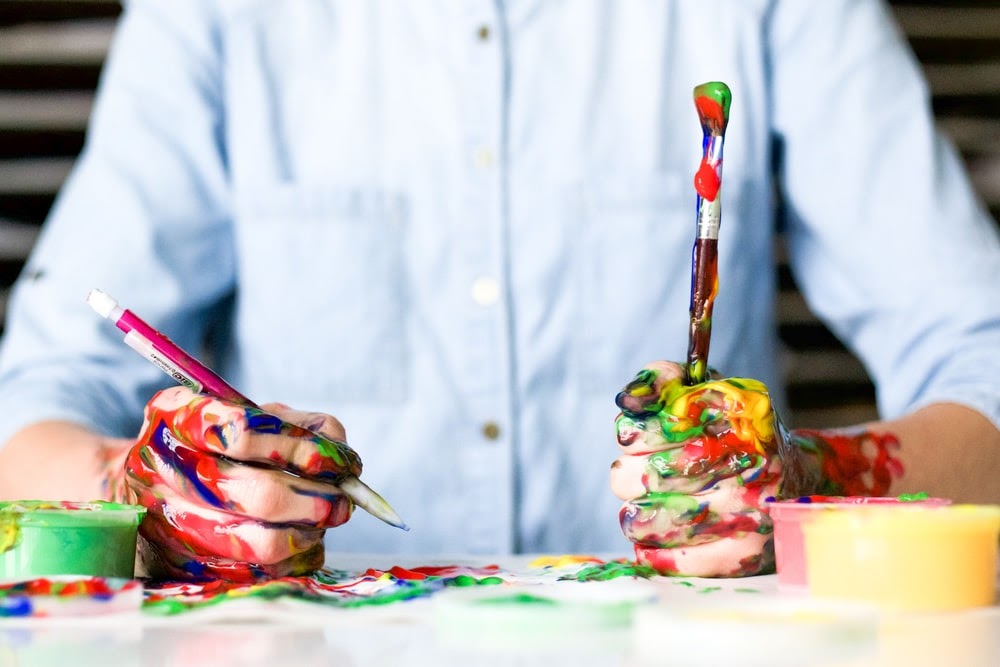 No different from a physical store, it's important to infuse your creation with the owner's personality. Connecting with customers is much easier when the following points have been taken into consideration with how to start an Etsy shop. 
Owner Details:
There is the possibility to add a photo and a bio here. This gives interested audience members a chance to get to know you – to help build personal resonance with your brand. This is a great place to work on generating emotional attachments, revealing a bit of history behind the store's creation, details about backgrounds, related interests, unrelated interests, why the owner first considered how to start an Etsy shop, etc.
Designate Policies:
This is the spot to clear up any questions that a customer might have regarding mannerisms how a product is handled, created, printed, shipped, paid for, etc. One key point there is to also let people know if you have any particulars related to exchanges or returns on products.
Categorize Properly:
When products are placed into multiple categories, customers have an easier time finding them. This is because a searched item will both appear more frequently and the results won't be buried along with a bunch of other unconnected merchandise. 
Fill in the 'About Us' Section:
While there is some parity here with the Owner Details section above, this designation caters more to the store itself. The current limit is 5000 characters – more than enough to discuss why the store started, how operations are going, videos, why they considered how to start an Etsy shop, and anything else an owner would like to include. 
14. Utilize Social Media
This one is a given. Spreading the word is essential to any business. If you're thinking about how to start an Etsy shop, it's pretty apparent that you'll extend to Facebook and Twitter. However, please remember that Etsy users are fairly active on Pinterest, as well. So, that would be an avenue well worth looking into for stirring up some business. 
15. Use the Apps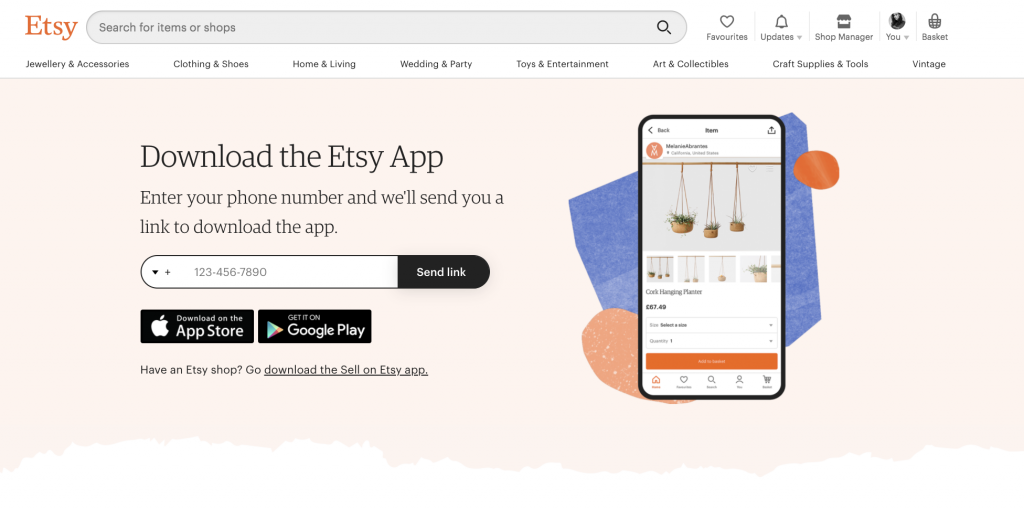 There are two Etsy apps for iPhones, iPads, Android, ect. One for shoppers, tailored toward their needs, and another for sellers. As 65% of Etsy visits are made via mobile, it's a good tool to have access to for those considering how to start an Etsy shop. The Sell on Etsy app is a quick way to manage listings while giving relevant notifications – like when a customer puts you on their favorites list. 
16. Don't Get Banned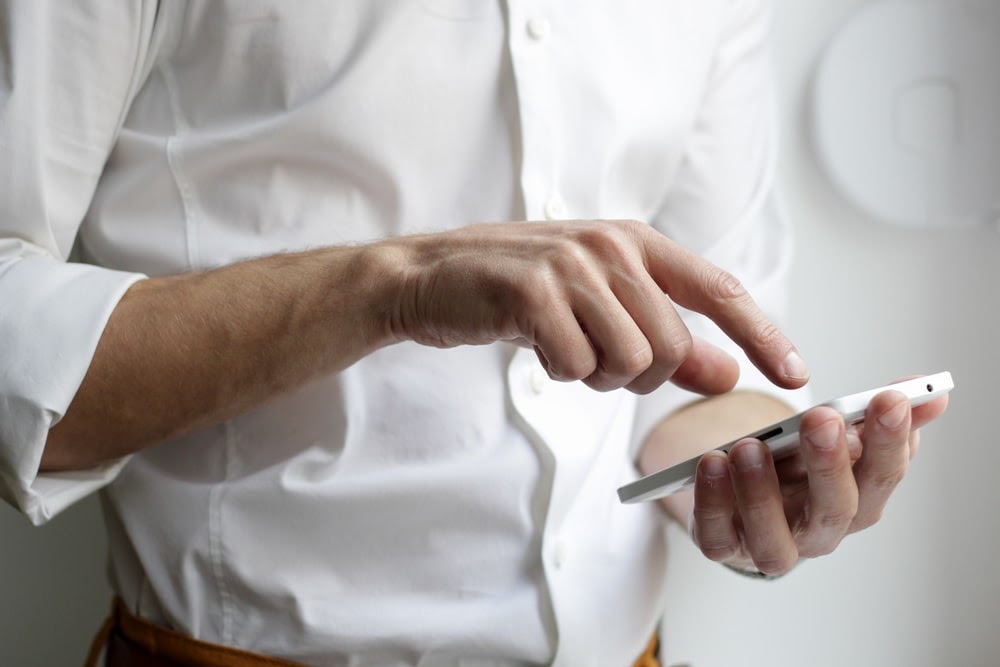 It would be a shame to go through all this hard work and then get kicked out if you don't know how to start an Etsy shop properly. Etsy has a full list of prohibited items that can cause serious problems. This is no joke, there's even an official Etsy forum out there about merchants who've encountered trouble.  It's worth mentioning here that no Printify product would never interfere with this list. 
17. Network
Meeting with like minds is a great way to get some inspiration. There are terrific resources available (like Etsy Teams) for anything thinking about gathering with other merchants as they consider how to start an Etsy shop. Learning from the veterans is a surefire way to gain some insight into what can be unknown territory. 
18. Trust in Your Shop
So, that's how to start an Etsy shop. It's simple, if not easy – in large part to how user friendly Etsy has made their initialization process. The Etsy library of resources is vast, offering features like their informative seller handbook material. 
But getting off the ground is only the first part. Often, it's a bit difficult to gain traction and an audience at first. Starting an Etsy shop is little different from a regular job in that more hours put in often, but not necessarily, equals a better payday. 
If you're ever having a hard time, remember why you first considered how to start an Etsy shop. Let that same excitement fuel you. Go do your best, believe in yourself, and conquer Etsy. 
Share the article
Topics