Trending T-Shirt Niches for You to Try in 2023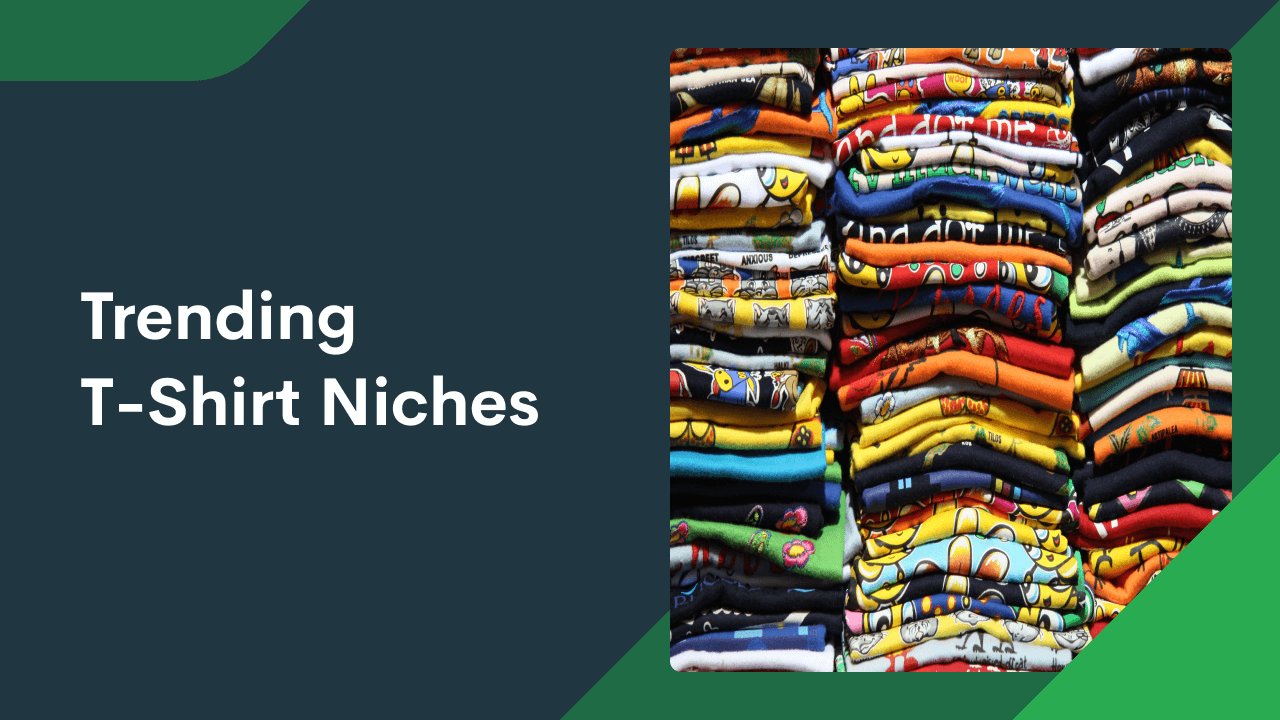 Creating original t-shirt designs is crucial for succeeding in the t-shirt business. But do you know what's even more important? Targeting the right niche.
The eCommerce industry is saturated with t-shirt niches, but not all bring in the same amount of money. Catching the right trend at the right time can help you pick up more customers and sales.
We've prepared a list of several trending and profitable t-shirt niches that have the potential to skyrocket your print-on-demand business out of this world in 2023.
A niche is a specialized market segment for a particular product or service that differentiates it from the crowd. It lets you narrow your focus, build a loyal customer base, and minimize competition.
When customers search for t-shirts to buy, they have specific desires and interests in mind. For example, Labrador owners might search for a "cute labrador t-shirt" making them part of a particular niche.
Of course, you can't just start targeting random niches and expect your store to succeed. It's important to follow trends and build your t-shirt store around products that people want.
To help you get started right, let's explore 11 t-shirt niches and sub-niches that are trending right now.
11 T-Shirt Niches (With Sub-Niches) for You to Try
Selling t-shirts in a specific niche market can offer you more success than trying to satisfy big audiences.
When picking a t-shirt niche, don't go for a very broad category. Plenty of smaller profitable niches have passionate customers who might become the biggest fans of your t-shirt design ideas.
Remember that trends come and go, and you must adjust your target market accordingly. 
Here are several best-selling t-shirt niches for you to try.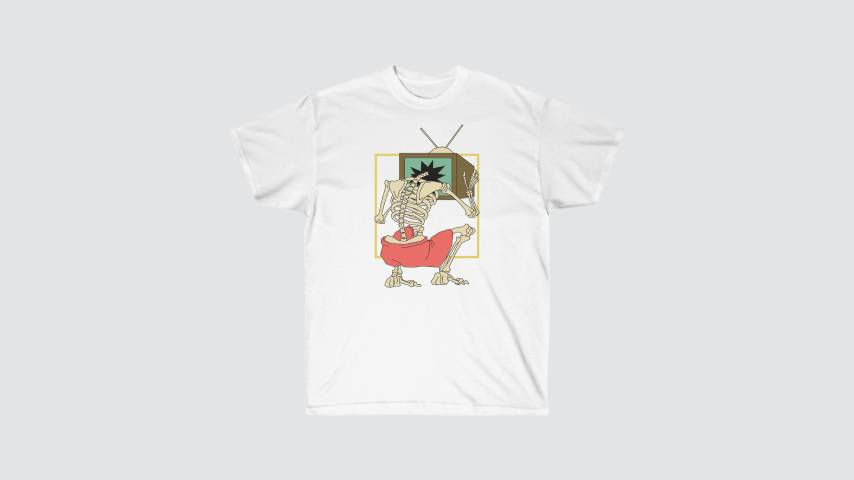 The video-streaming television industry has been growing for years without any signs of slowing down. Netflix alone has 223 million paid subscribers. People love watching video content and wearing merchandise associated with their favorite shows.
Whether your t-shirts focus on a well-established franchise or the latest big hit, this niche can bring serious profits for your print-on-demand business.
The most important thing with this t-shirt niche is to avoid copyright infringement. If you're not careful about creating t-shirts that don't include content created by others, you risk getting your store shut down.
Be creative with the designs – make unique illustrations and graphics, use character traits and catchphrases, and put your own spin on streaming and TV content.
Here are some trending series you can build your t-shirt offering around:
Stranger Things

Severance

Rick and Morty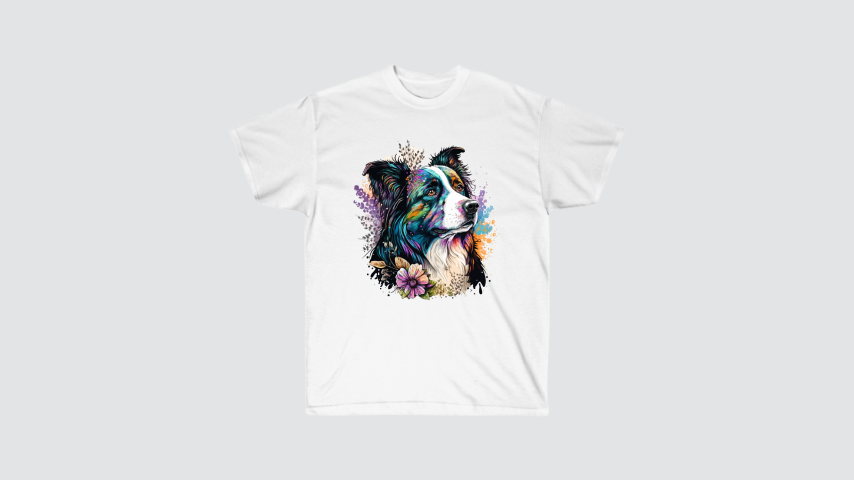 It's impossible to have a t-shirt niche list that doesn't include animals and pets. Whether t-shirts or other apparel, people love highlighting their love for animals with clothes.
Cat and dog designs are a safe bet when it comes to t-shirt design ideas, but these niche markets are also very saturated. Try focusing your designs on a particular style rather than going for specific pets or animals.
Sub-niche examples:
Illustrated pets

Animal puns

Portraits of animals
If you're good at designing, offer personalized t-shirts. Buyers are willing to spend more for apparel that includes an illustration or portrait of their pet.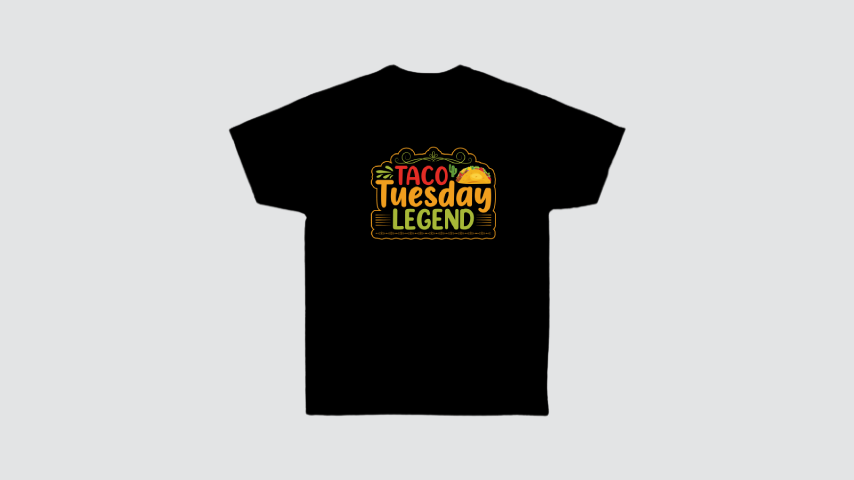 This delicious t-shirt niche is always in style. While the competition may be steep, there's a never-ending demand for fun t-shirts with food designs.
Trending food sub-niches:
National dishes

Food illustrations

Fast food puns
T-shirts with national dishes let wearers represent their home country and its unique characteristics, while food illustrations can bring joy to any outfit. You can create designs with fast food puns – t-shirts are perfect for typography designs.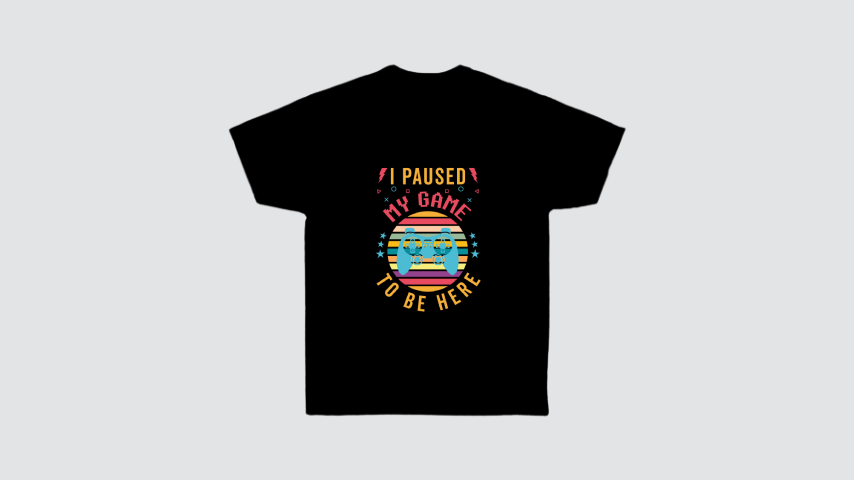 The gaming industry is enormous. The global video games market was estimated at $149.82 billion in 2021 and is expected to reach $314.00 billion by 2027.
With video games comes a wide variety of merchandise, and t-shirts form a large slice of the pie. The most popular games have millions of fans, and they're your potential customers.
You can target your t-shirt designs around specific video games or have a more general approach and make products for the entire gaming community.
T-shirt niches for your gaming designs:
Game memes & puns

Call Of Duty

GTA V
If you're building your designs around specific games, be careful not to violate copyrights.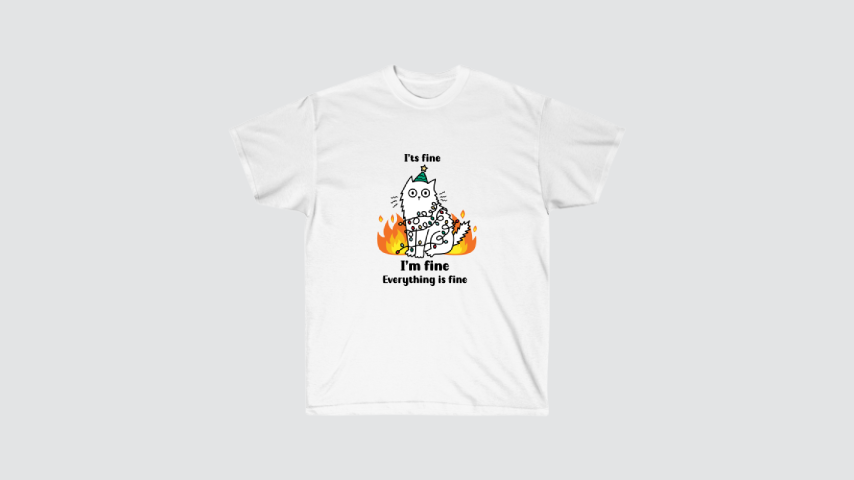 This has been a profitable niche in the t-shirt business ever since the rise of internet memes and online jokes.
The easiest way is to recycle popular memes and jokes with a touch of your own unique creativity. To narrow your focus, create meme designs targeting people with specific hobbies or interests.
Remember to follow which memes and jokes are popular at any given time. Use social media (Instagram, Twitter, TikTok, Reddit, etc.) to see what's hot and what has moved past its peak popularity.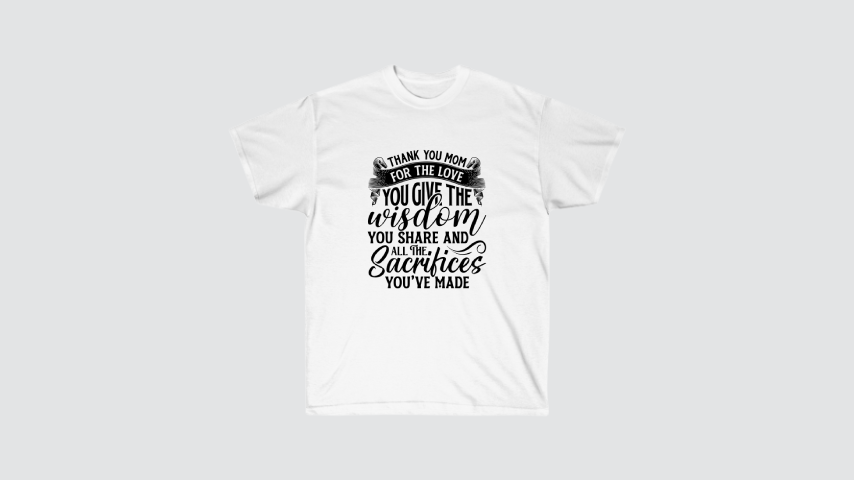 If you're looking for profitable t-shirt niches that provide more wiggle room, this can offer you a massive audience of potential customers.
T-shirts with personalized designs aimed at couples, families, and kids are perfect as presents and can be tailored to various occasions.
Think of weddings, anniversaries, birthdays, and baby showers or holidays like Valentine's Day, Mother's Day, Father's Day, and many others.
Go online and research the best-selling designs in this particular niche. Add your own unique spin, and you'll be good to go with a profitable t-shirt business.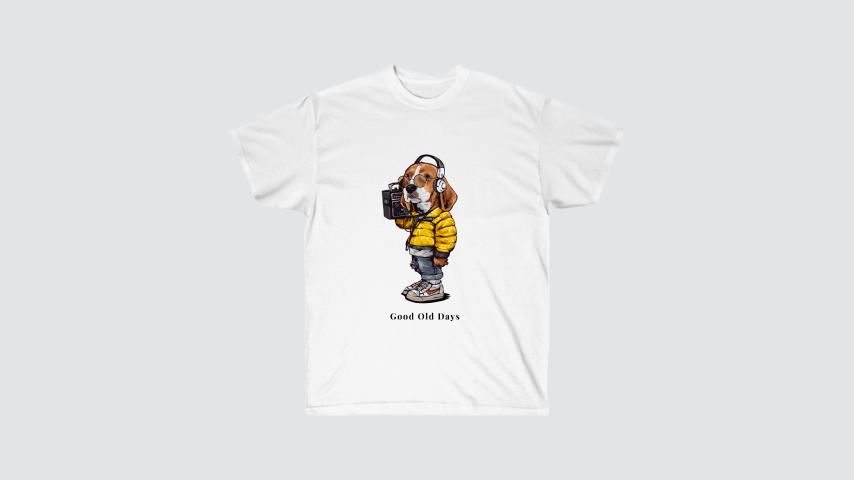 There are hundreds of different music genres and styles and plenty of t-shirt niches you can target with music-themed designs.
When thinking of t-shirts related to music, consider whether you want to approach fans of particular genres, supporters of specific bands, or actual musicians who play instruments and perform.
Music-inspired niches you can target:
Music genres

Band Merchandise

Music instruments
If you give this niche a go, don't forget the golden rule of print on demand – never use copyrighted content.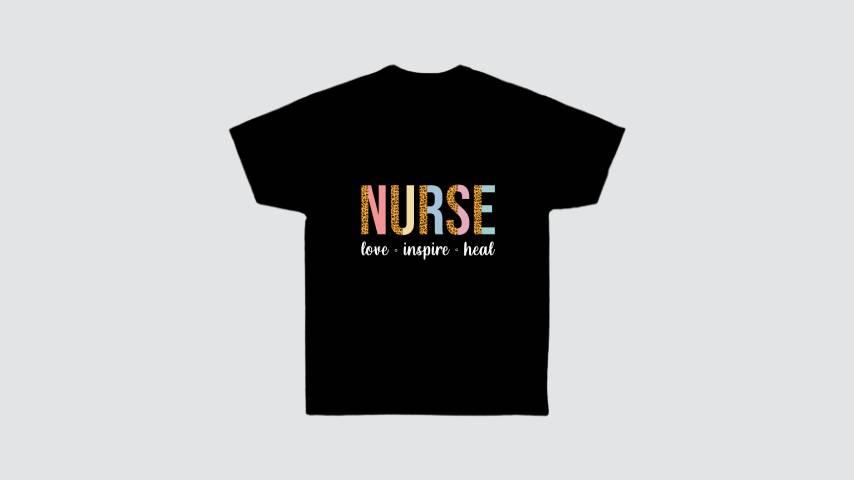 Most people are proud of their hobbies and the work they do, and they like to let the world know about their passions. This is where your t-shirt design ideas come into play.
There's a sub-niche for every profession and hobby, and the design possibilities are endless. Typography designs sell very well, but there are also plenty of incredible t-shirts that are more illustration-oriented. Research what sells better for specific occupations and pastimes.
Here are some trending and profitable t-shirt niches:
Nurses

Truck drivers

Fishing
Whatever customers you decide to target, make sure you understand what they like and what could convince them to buy your t-shirt. For example, it can be slang or jokes specific to their profession or hobby.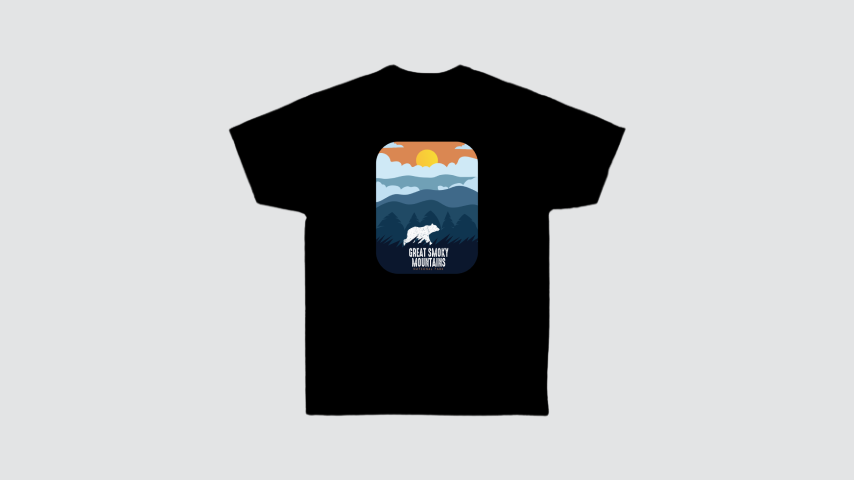 T-shirt designers love this niche. It seems like there are endless possibilities for selling t-shirts with travel designs.
Whether you focus your t-shirt niche on specific regions, countries, or cities or create designs that portray particular travel styles, there's always a demand.
Try selling in these trending travel niches:
Mountains

Forest

Sun and sea
Vast communities of people enjoy spending their time in nature, and your designs  can build on that. Make t-shirts with visuals that focus on hiking, camping, or wildlife, or come up with some cool designs that are all about beach life and spending time in the sun.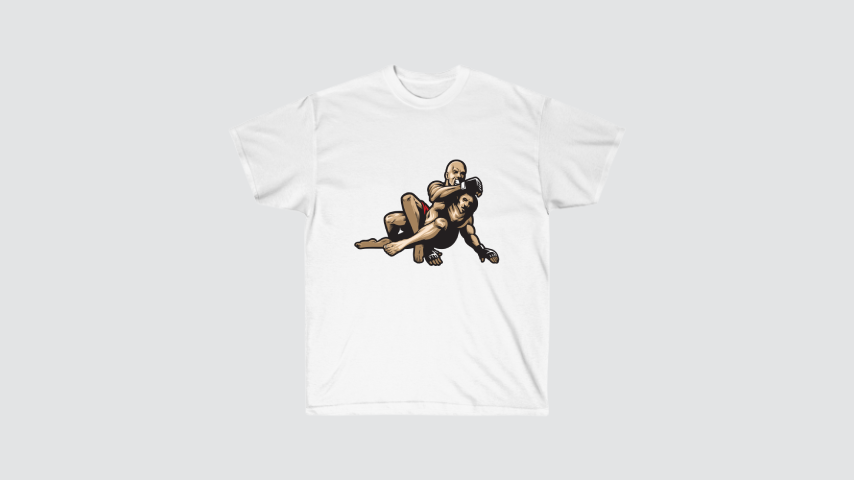 The global sports industry is expected to be worth over $700 billion by 2026. A big chunk of that consists of sports merchandise – possibly your best bet if you're looking for a profitable t-shirt niche that will only go up in demand.
Try these sports-related t-shirt niches:
Gym

Boxing

Mixed martial arts
Fitness and gym culture have been on the rise, so centering your t-shirt designs around these themes can get your store off to a flying start. You can go for motivational quotes, use gym puns or memes, and design fun graphics.
Combat sports have also experienced a significant boost in popularity, bringing more people online in search of cool t-shirt designs. Boxing and mixed martial arts are two of the hottest sub-niches at the moment. 
There are plenty of other sports and fitness niches you can target. You'll find your perfect match with a bit of online research.
Awareness, Activism & Social Causes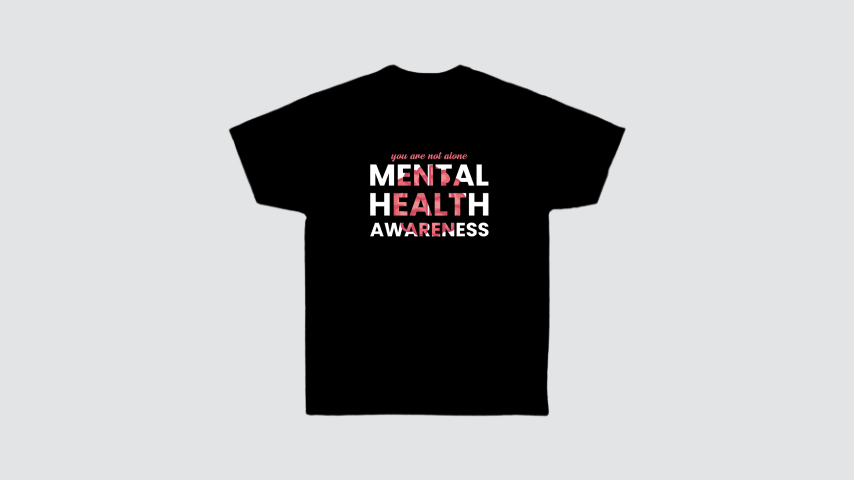 Do you have a cause that you support and care about? Is it essential for you to raise awareness about meaningful social movements and to be socially active? If so, this is the t-shirt niche for you.
This niche helps you support causes that are near and dear and can bring in profits. The more you earn, the more you can donate.
Trending sub-niches to show your support:
Mental Health

Climate Change

LGBTQ
In this niche, you'll get more sales by taking a clear stand on the issue you're supporting.
When it comes to t-shirt design ideas, this niche welcomes a strong message. There's no need for flashy visuals – you can make t-shirts with simple typography designs, and they'll sell well if there's a meaning behind them.
Now that we've gone over several best-selling t-shirt niches, how do you pick the right one? There are a couple of approaches you can take.
How to Select a Profitable T-Shirt Niche
With so many trending niches available for your t-shirt store, choosing one is not to be taken lightly.
It's impossible to target multiple niche markets and keep up the quality of all products. It's better to have your store focus on one unique theme.
Let's see how to select a profitable t-shirt niche. There are several ways.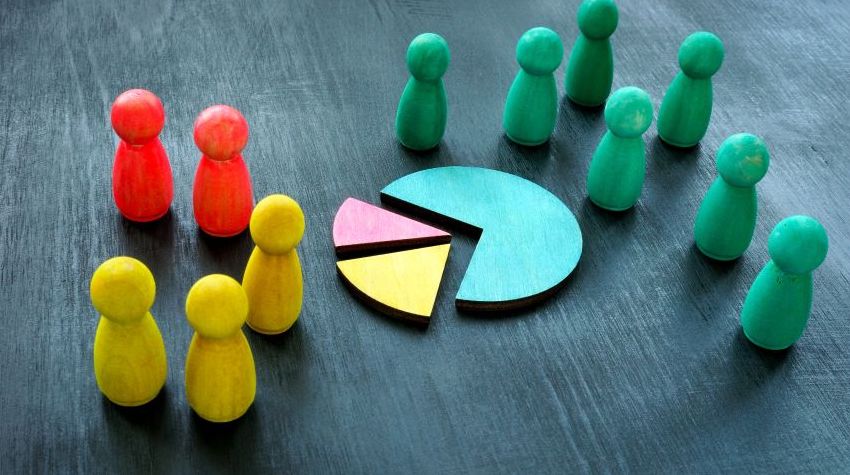 Building your t-shirt offerings around a niche you already know can be a safe bet for succeeding at print-on-demand.
Imagine you like to work out. This means you spend a lot of your free time at the gym and might also be a part of an online community of like-minded people (e.g., on Reddit or Facebook).
You're aware of the latest memes, see what type of apparel is popular at the gym, and know all the main aspects of fitness and bodybuilding. All of this information creates a solid foundation for your t-shirt business.
Knowing your target audience is key to designing best-selling products and marketing them online. Whatever hobby or interest you have, check how well other print-on-demand stores are performing in that niche, and you might find your perfect fit.
2. Choose a Unique Niche That Will Generate Profit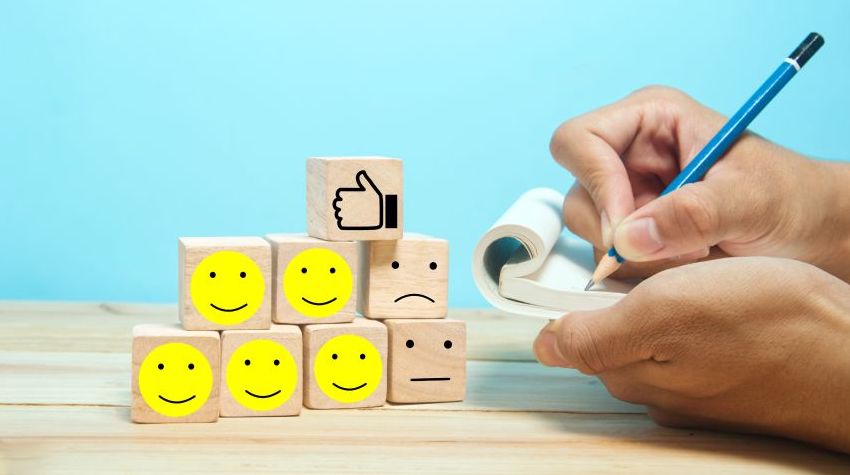 Going the safe and known route doesn't always pay off. If the niche you feel most comfortable in is not performing well or has a lot of competition, offer potential customers something unique.
It can be a fresh spin on a popular topic or a completely unique design in a t-shirt niche that's become a bit stale.
For example, if it's a TV show you want to build your niche around, you could create t-shirts with its characters illustrated in anime style. Whatever niche you decide, you need to evaluate its potential before spending precious time building and growing your store.
3. Evaluate and Test a Niche
After you've picked a couple of t-shirt niches for your print-on-demand business, it's time to evaluate their actual potential for success.
Start by going on Google Trends and investigate how popular your niche market is. The tool lets you adjust the location and time of your search to see which topics are on the rise and get valuable demographic and geographic insights.
Next, you can go to an online marketplace like Etsy and research how well the products in your niche are selling. If you see some competition, that's not necessarily a bad sign – it means customers are looking for the products, and there's potential to earn money.
However, if your search doesn't get any results at all or if it brings up hundreds of similar products, the niche might not be worth your time.
If you feel you've found a winner in your niche list, give it a go and test its performance. Research can only take you so far – to see whether a niche is worth your while, you need to start selling.
Start an Online T-Shirt Store With Printify
Have you picked your niche? Great. It's time to start your store, and Printify is here to help you do that.
Printify is a free-to-use online platform that enables people to develop online businesses without any upfront investments.
Our print-on-demand model doesn't require you to keep stock of actual t-shirts. Once you make a sale, Printify sends the item to production and then ships it directly to your customer.
After signing up with Printify, you can start selling t-shirts in five simple steps:
Pick a shirt from

Printify's Product Catalog

. You'll see several print providers offering the t-shirts – choose them according to their location, shipping price, and performance score.

Use our

built-in Mockup Generator

to design your t-shirts and generate mockups.

Order some samples

to see how your products look and feel in real life. This is not mandatory, but we suggest doing this so you can be sure of your product quality.

Connect to an online store. You can use online marketplaces like

Etsy

,

Walmart

, and

eBay

for your store or try out an eCommerce platform like

Shopify

. Printify connects with

all major sales channels

.

Publish your products and spread the word. Printify will take care of everything else.
Printify has more than 100 fulfillment locations all across the globe. Sell your t-shirts to the entire world from the comfort of your home.
Importance of Selecting a T-Shirt Niche
After going through an extensive list of trending and profitable t-shirt niches, are you still wondering why targeting a particular niche is essential?
There are three important factors that come into play.
Stand Out From the Competition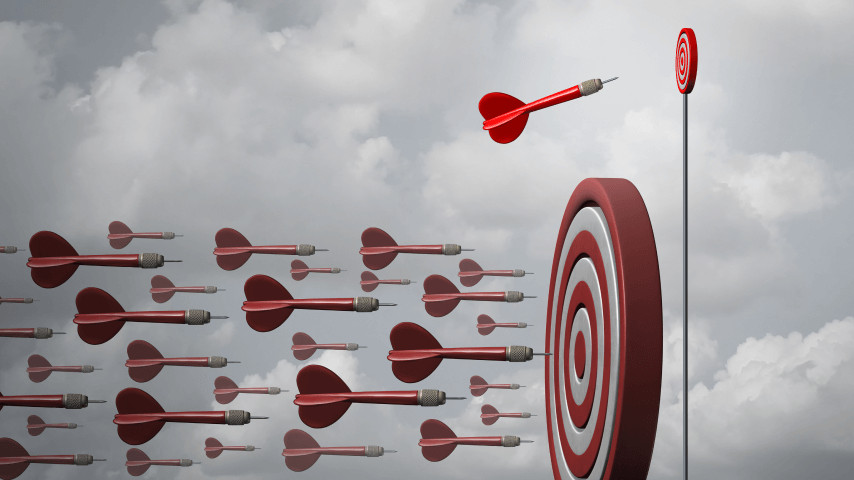 Plain and simple – focusing on a particular niche lets you stand out from the crowd.
While some t-shirt niches have more competition than others, there's money to be made in all of them with the right approach. There's always a possibility to bring something unique to the table, and every niche has multiple categories to expand.
A lot depends on the marketing and sales approach you use on potential customers. You can sell more in a saturated niche by going deeper into various sub-niches.
Use Higher Profit Margins
The better you can tailor your offering to a specific customer base, the higher price you can set for your products.
If your store attracts customers that love your designs and products, they won't mind spending more on t-shirts. All you need is to be consistent with design quality and the story behind your products.
Connect Better With the Target Audience
To sell more products, you need to have a close connection with your target customers. A niche can provide you with that.
Instead of being something for everyone, you can be everything to someone. Knowing what your customers like and are interested in can help you create products tailored specifically for them.
When it comes to t-shirts, people make most of their purchases for emotional reasons – the customer likes the design, the color, or the message behind the product. Targeting a niche lets you form a stronger bond with your potential customers.
Niche Selected, Time to Sell
We hope our niche list has gotten you on track to making your next best-selling t-shirt designs.
With the extensive t-shirt niche selection available for your store, you can pick one that you already know or go for a niche that's unique and completely different from what anyone else is selling.
Target profitable niches by doing a bit of online research – figure out what's trending and in demand in already existing t-shirt stores.
Once you've got everything figured out, it's time to sell. Sign up with Printify and start designing your one-of-a-kind t-shirts. We'll take care of the production and shipping, all you need to do is spread the word.
Share the article
Topics