2023 Color Trends: The Ultimate Palette for Creative Inspiration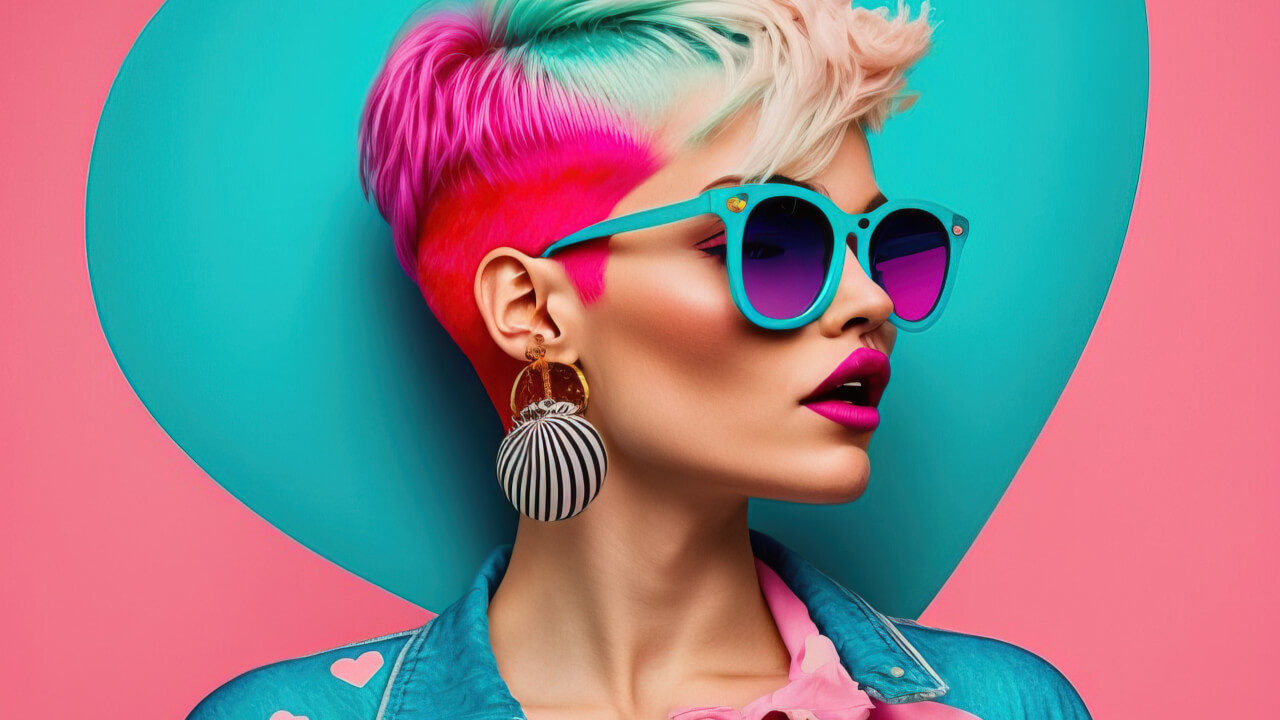 Every year color tastes take new directions, with fresh trends emerging, contrasting, or complementing the previous years. A whopping 93% of consumers have stated that the visual appearance of a product is a key factor in their decision to buy it. This remarkable figure highlights the enormous influence that color has on our decision-making and actions.
In this comprehensive article, discover the latest color trends in 2023 across various industries, from seasonal fashion predictions to interior design color schemes. Find inspiration from cool tones and bold colors by Pantone Color Institute, paint color expert Benjamin Moore, Sherwin-Williams, and BEHR, to enhance sales and boost your business.
Pantone Color of the Year 2023: Viva Magenta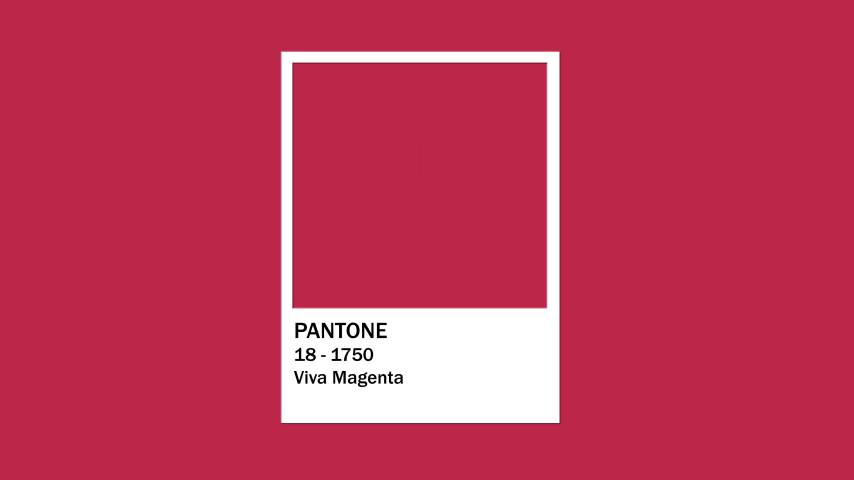 Pantone is one of the top color curators in the world, with their Color of the Year announcements setting the tone for design and fashion trends. Their annual selections influence industries from graphic design to interior decorating, serving as a valuable resource for anyone interested in staying up-to-date with the latest color trends.
Pantone's Color of the Year, Viva Magenta, is a shade that exudes strength and vibrancy. It's an electrifying red that encourages experimentation and self-expression without limits. Viva Magenta welcomes all with its audacious, witty, and inclusive spirit. According to Leatrice Eiseman, Executive Director of the Pantone Color Institute, the color is rooted in nature, descending from the red family and inspired by the red of cochineal, one of the strongest and brightest natural dyes. 
Pantone's Color of the Year announcement is a significant event that sets the tone for color trends across various industries, including fashion, home decor, beauty, and graphic design. Many leading fashion and beauty companies have already started collaborating with Pantone, using the Viva Magenta shade in their upcoming collections and products. These collaborations feature companies like Motorola, ARTECHOUSE, and Lenovo, among others.
Many more brands will likely incorporate this vibrant and energetic shade into their products and marketing campaigns throughout the year.
The Hottest Fashion Color Trends for Spring/Summer 2023
Fashion is a constantly changing industry, bringing new color palettes and trends each season. The spring and summer 2023 color trends, showcased during New York Fashion Week, have created a buzz with their vibrant and captivating shades.
Whether you're a fashion entrepreneur or simply looking to refresh your style, incorporating the trending colors for 2023 can help you create an unforgettable wardrobe. Experiment with unique color combinations in your designs to get those sales coming and stand out from the crowd. 
Using warm neutral shades, crystal-inspired tones, and bold and daring colors is a great way to start a clothing line if you don't have other design ideas just yet. Use trendy colors to stay ahead of the curve and attract new customers.
Embrace Your Uniqueness With a Daring Palette
Pantone has always been known for its innovative and daring palettes that break the norms of traditional color choices. This year is no exception, as they continue to push the boundaries of what's considered stylish. Whether combining contrasting colors or mixing different soothing shades, the trending color palette offers endless possibilities to express oneself.
Fiery Red is a bold red tone, perfect for expressing passion and intensity, adding flaming energy to any design, and making all the difference. It's one of the main spring 2023 fashion colors.
An electrifying shade of fuchsia that instantly adds an energetic and dynamic feel. It offers a sense of boldness and vibrancy, making it the perfect choice for those wanting to make a statement with their color palette.
A bright orange that gives a sense of energy and playfulness while also adding a touch of warmth.
The gentle and nurturing peach color evokes a feeling of comfort and warmth, promoting a sense of familiarity and ease.
Bright and luminescent, Empire Yellow is full of joy and positivity, giving a feeling of happiness and optimism.
Reminding a rose quartz crystal, this modern and clear pink shade represents sophistication and romance, ideal for adding a touch of elegance to any setting.
The green hue represents health and well-being, which makes it a great choice for nature or health-related themes. It has a nurturing quality that promotes feelings of relaxation and calmness.
A lively, exotic green that adds a sense of character and uniqueness. The perfect shade of green that complements other colors or stands out beautifully on its own.
Blue Perennial is a striking blue color that makes a statement and brings a burst of color to any setting, bringing forward a feeling of boldness and individuality.
This refreshing blue shade adds a feeling of peace and tranquility, making it an excellent choice for nature or relaxation-themed settings.
Classic Palette: Calm, Quiet, Elegant
The color palette for spring/summer 2023 is all about understated elegance, with serene and muted hues that radiate a sense of calm and tranquility. Spring 2023 color trends are a perfect combination of vibrant and subdued colors that complement each other, leaving consumers satisfied and wanting more.
The pure and watery blue is evocative of a bright summer day. The color is soft and invigorating, inspiring a feeling of peacefulness and tranquility. Skylight is the queen of cool colors this year.
The soft and creamy shade with subtle pink undertones is one of those warm neutrals that radiates warmth and comfort. The color is versatile and can be used as a backdrop for brighter shades or on its own to create a soft and calming atmosphere. It's a timeless and sophisticated hue that never goes out of style.
This dreamy, lilac-infused gray is a subtle, sophisticated shade that brings a touch of femininity to any palette. It's a versatile hue that can create a calming and serene atmosphere or add a pop of color to a neutral palette.
A vibrant and energetic muted green is a trendy color that inspires a feeling of rejuvenation and progress. The hue is full of vitality and energy, making it a perfect choice for those looking to infuse their design with some life.
Macchiato is a warm and comforting color with a delicious brown hue and a light foam layer that gives it an indulgent feel. The hue is versatile and can add depth and sophistication to a more muted palette. It's a timeless, classic shade that radiates a sense of luxury and refinement.
Interior Color Trends: Benjamin Moore Color of the Year 2023
Benjamin Moore's paint color trends for 2023 feature eight bold and dramatic shades perfect for inspiring creativity and unique color experiences. These rich colors draw inspiration from modern art's powerful brushstrokes and natural changes in metal over time. Using these colors, you can express your personality and bring a sense of individuality to your space.
The versatility of these paint colors is their strongest feature, allowing them to be used in various settings to create a cozy and welcoming atmosphere. Whether you want to transform your living room, kitchen, or even an outdoor space, Benjamin Moore's color trends for 2023 have you covered.
Raspberry Blush is a fun coral color that gives any space a lively and optimistic feel. With a touch of playful pink, this energetic shade will fill your senses with its vibrant and lively energy.
Reminiscent of sepia tone, this gentle pink awakens memories of vintage sunsets captured on film. Its dusty hue brings warmth and nostalgia and is among the year's most trendy interior paint colors.
Cinnamon is a versatile warm brown with burnt orange undertones that blurs the line between neutrals and bold shades, making it an ideal hue for those seeking a striking yet understated palette for their wall colors.
A warm and engaging hue that brings both comfort and drama. Its deep chocolate color with hints of brown, black, and violet undertones is perfect for adding saturation to neutral rooms or balancing colorful spaces.
With rich ochre, yellow, and green tones, this makes for a statement-making hue that works well with both neutral and saturated shades. Inspired by nature, it offers both whimsy and drama, and higher sheens give it a lustrous effect.
This light purple hue has a drop of gray that gives it a soft and ethereal look. It embodies a spiritual and gentle feel. Depending on the lighting, the shade appears gray or lavender, adding a hint of color to any space.
Starry Night Blue is a romantic navy with a touch of violet in its undertone. This gorgeous hue adds depth and dimension to walls and breathes romance into any space.
A deep and moody teal shade that blends gray-blue and blue-green hues, offering a soothing and relaxing atmosphere with a delicate gray undertone – loved by interior designers worldwide.
Lavender Reigns Supreme: Coloro + WGSN Color of the Year 2023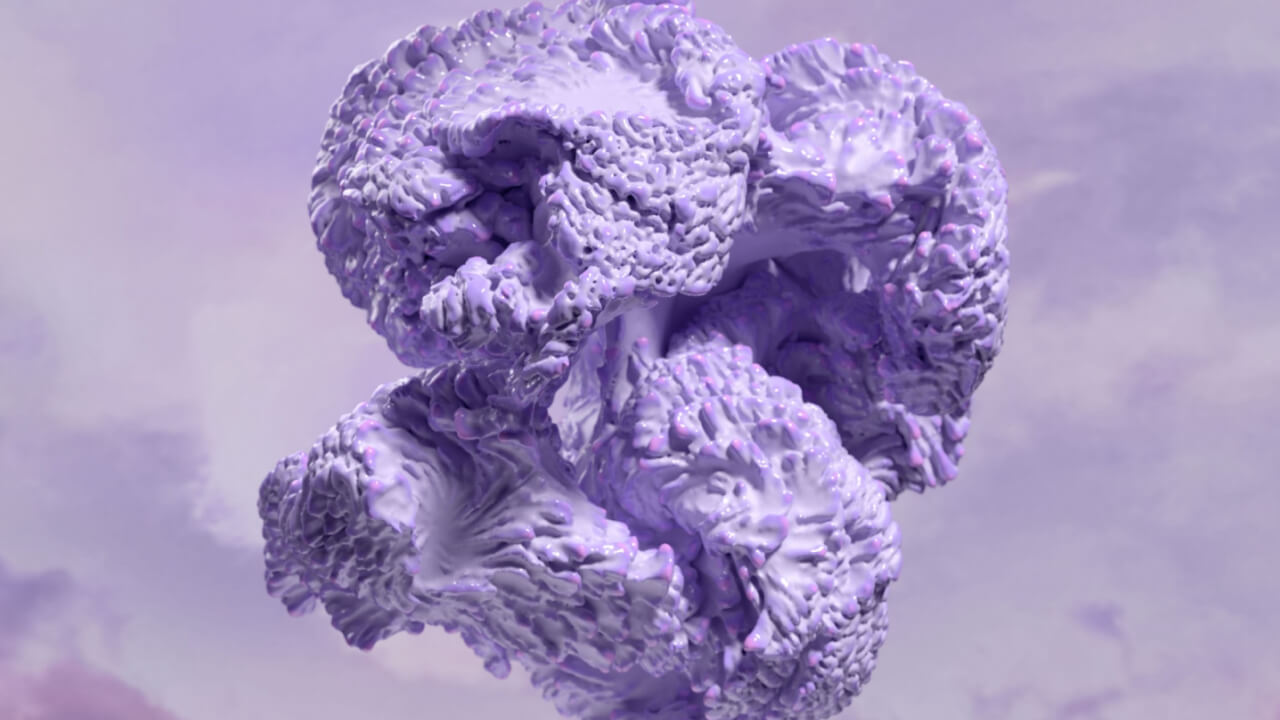 Digital Lavender is the Color of the Year for 2023 by trend forecaster WGSN. The trending color represents wellness and the desire to escape into the digital world. Its shorter wavelength creates a feeling of calmness and peacefulness, which can help restore stability and balance in a world where people prioritize activities that promote well-being.
This warm, imaginative color is already well-established in the youth market and is gender-inclusive. It's expected to become popular in both virtual and physical realms, making it an excellent choice for various products, such as fashion, self-care items, healing practices, wellness products, consumer electronics, digitized wellness tools, mood-enhancing lighting, and homeware goods.
Sherwin-Williams Color of the Year 2023: Redend Point
Step into a world of empathy and connection with the Sherwin-Williams 2023 Color of the Year, Redend Point. This captivating and welcoming paint color is perfect for fostering a deeper understanding and care for ourselves and our communities. Its warm and understated tone invites relaxation and restoration, creating a sense of harmony in any space.
Redend Point is making waves with its nourishing and soulful qualities, making it a popular choice for commercial and residential spaces. This heartening and intriguing paint color is perfect for creating a cozy and inviting atmosphere in a dining room or even a bold bathroom.
According to the team at Sherwin-Williams, Redend Point was chosen because it "evokes a feeling of peace and tranquility in a world that is often chaotic and disconnected." This color is about fostering connections and building relationships, which is a major trend in today's society.
Combine Redend Point with other earthy tones, like moss green or sandy beige, for a natural and grounded feel. Or, for a bold and playful look, pair it with bright pops of yellow or electric blue.
In the words of the Sherwin-Williams team, "Redend Point is a color that speaks to the soul. It's the perfect hue for those who want to create a space that feels welcoming, nurturing, and just plain beautiful."
Blank Canvas: BEHR Color of the Year 2023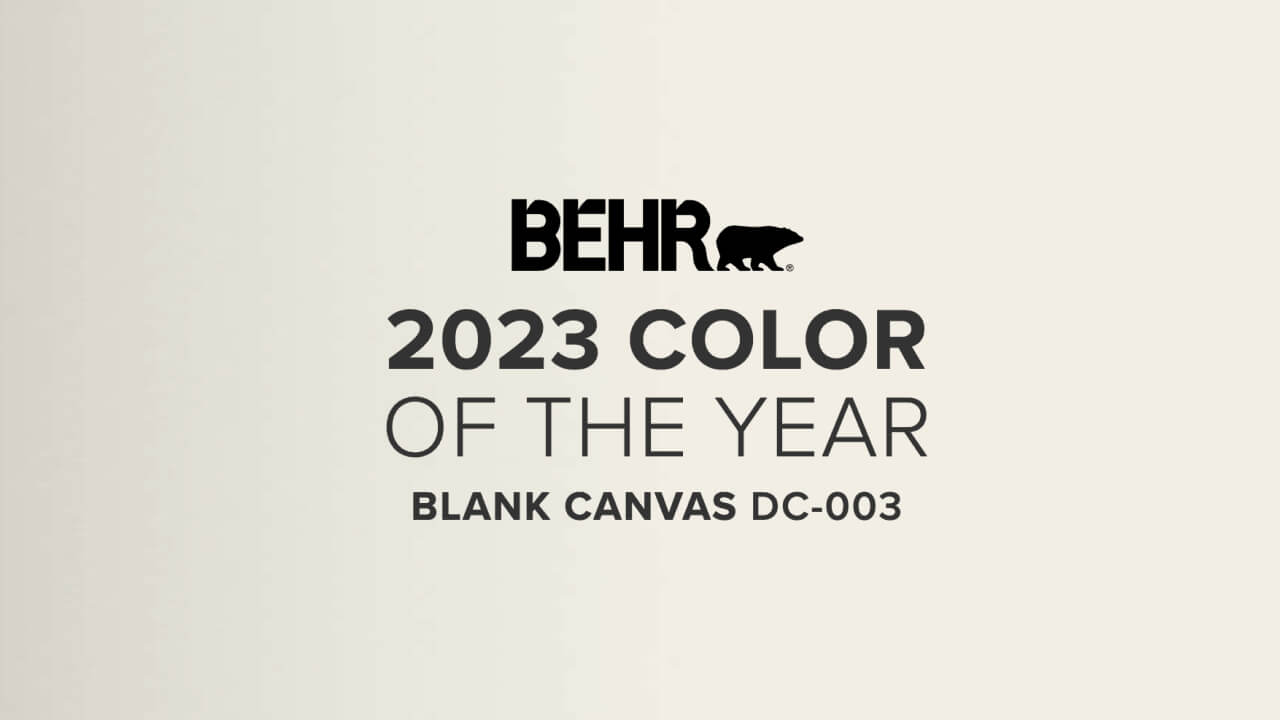 Behr has recently introduced Blank Canvas as their 2023 Color of the Year. This off-white shade is an excellent choice for those looking for a subtle and warm tone. It creates a sense of an inviting blank slate and works well in any setting, from a hallway to a dining room.
The color of Blank Canvas balances between the past and the future, offering a moment of reflection on the present. In a world full of chaos and stress, Blank Canvas provides a sense of calm and creativity that feels like taking a deep breath.
Behr suggests combining Blank Canvas with natural colors like Vine Leaf, Midnight Blue, Pepper, and other earthy tones. This pairing creates a fresh and modern feel while still maintaining a sense of comfort and relaxation.
Boost Sales With the Hottest 2023 Color Trends in Your Store
Integrating the latest color trends into your store's design and merchandise can be a powerful way to boost sales and deliver incredible results. Color marketing is essential, but understanding how to use color trends in your products can be challenging. Fortunately, print-on-demand (aka, POD) products make it easy to achieve this.
Printify is a POD platform that offers a seamless and cost-effective way to create custom merchandise without bulk buying or storage. With over 800 products available for customization, from t-shirts to phone cases, Printify simplifies designing and publishing high-quality products within minutes. 
Simply select your product, upload your design, and let Printify take care of the rest. The on-demand process means that products are only produced after a sale is made, which eliminates the need for excess inventory and reduces waste. Printify also offers automated order production and direct shipping to customers, further simplifying the process of selling customized products. 
From vibrant and energetic hues like Raspberry Blush to soft and soothing earth tones like Leek Green, the 2023 color trends offer a range of options to fit any brand or style. By keeping up with the color experts and integrating the latest color trends, you can ensure that your custom POD products are visually appealing and up-to-date, helping to attract and retain customers. This can also help you stay competitive and increase your bottom line.
The 2023 color trends feature a combination of vivid, bold colors like Fiery Red and Beetroot Purple, and calming, relaxing colors like Redend Point and Blank Canvas. Designers and color forecasters continue to push the boundaries of traditional color choices, creating innovative and daring palettes that offer endless possibilities for self-expression. 
By following the latest paint color trends and selecting the right colors, businesses can create a strong and memorable brand identity, improve product visibility and recognition, and ultimately increase sales. No matter which industry you represent, incorporating the latest color trends into your business can help you stay ahead of the curve and attract more customers.
Share the article
Topics