T-Shirt Pricing – How to Choose the Best Price for Custom T-Shirts in 2023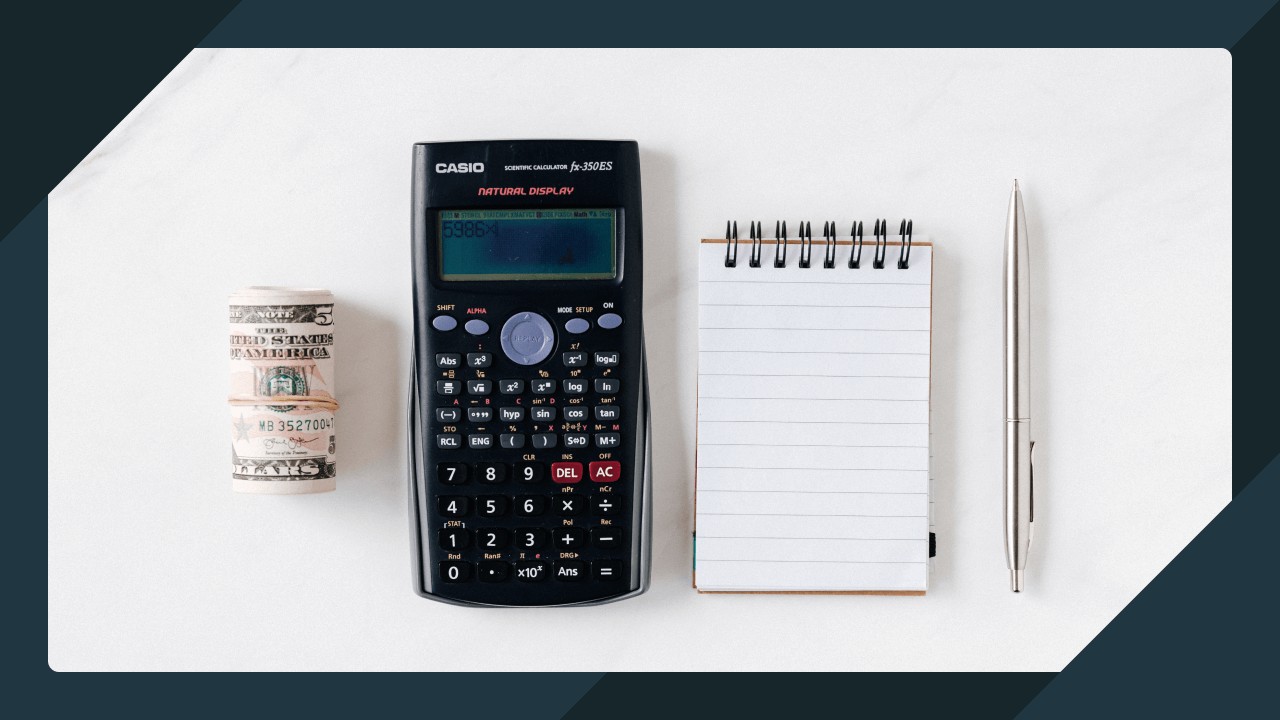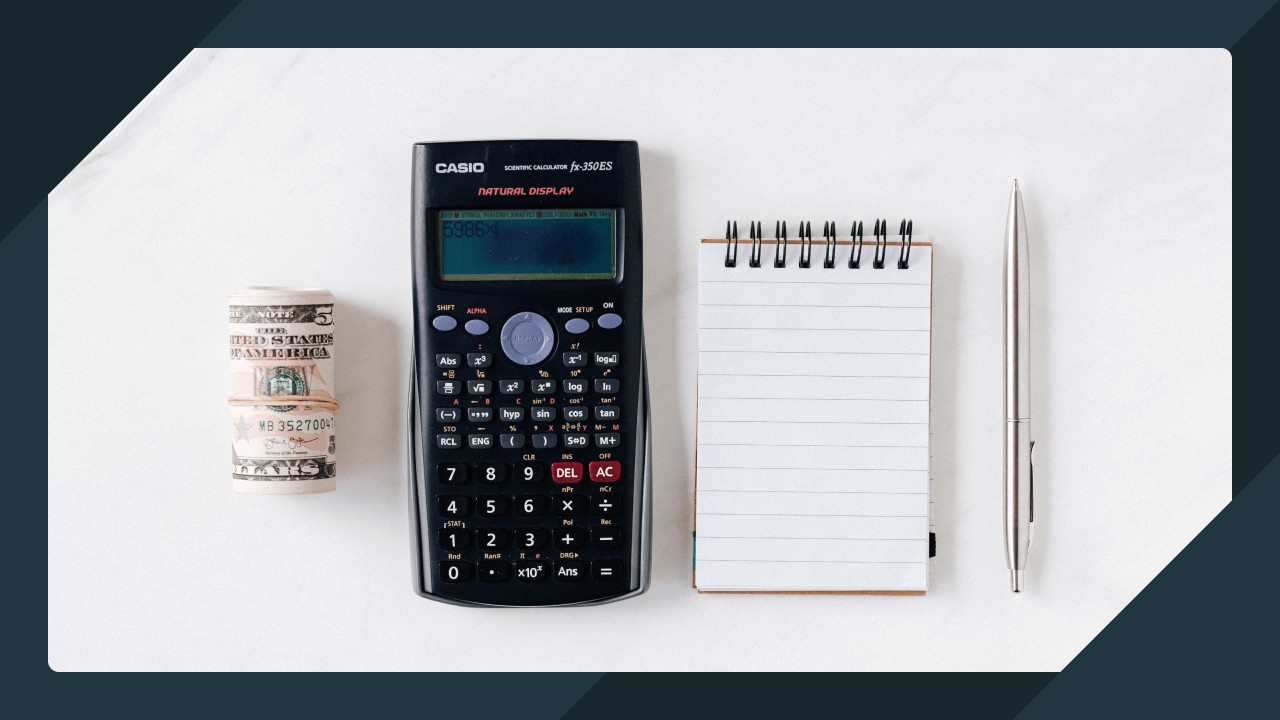 Once you've set up an online store, it's time to price your t-shirts in a way that attracts customers while making a high enough profit. This article will help you plan a t-shirt pricing strategy that considers your brand, competitors, and potential customers.
You don't have to do all your calculations from scratch. We'll cover how to determine product expenses with a print-on-demand fulfillment model, and how Printify can give you an advantage when setting up your custom t-shirt price list.
Start With Evaluating Your Expenses
If you want to start pricing t-shirts for a profit, you must first evaluate your expenses. The two types of expenses associated with a retail business are fixed and variable costs.
Fixed costs remain static, regardless of your production volume – these are your overhead expenses and may include:
Monthly utilities
Internet access
Office space
Employee salaries
Platform subscriptions
Product listing fees
Web domain hosting
Variable costs are the expenses you pay to create products. The more you produce, the higher the costs. Variable costs will help you calculate the final retail price and total profit margin of your t-shirts.
What Are the Costs of Print on Demand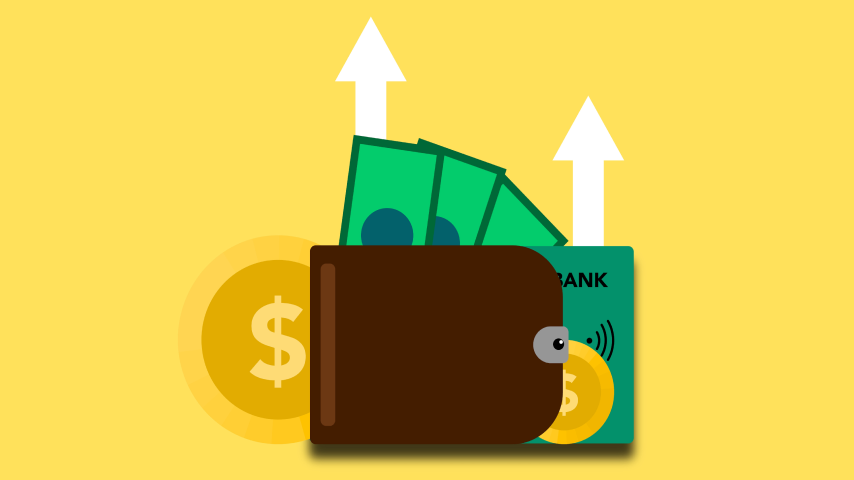 Print on demand is a centralized dropshipping service that manages your entire manufacturing process. Items are produced wholesale, printed, and shipped to your customer once an order is placed. Since products are printed only when purchased, you don't need to store any inventory.
It's important to emphasize that print on demand is an automatic order fulfillment process. With Printify, you can create custom t-shirts without start-up fees and see all variable t-shirt printing prices in one place. 
Printify only charges merchants for production costs once an order is placed and paid for by the end customer. Essentially, there are no upfront costs with POD.
Printify offers dozens of bestselling custom blank shirt templates for printing, all with a set production and shipping price in our product catalog. Once you publish a product, it's imported to your store, and you can begin weighing your final retail price.
How to Price T-Shirts for Retail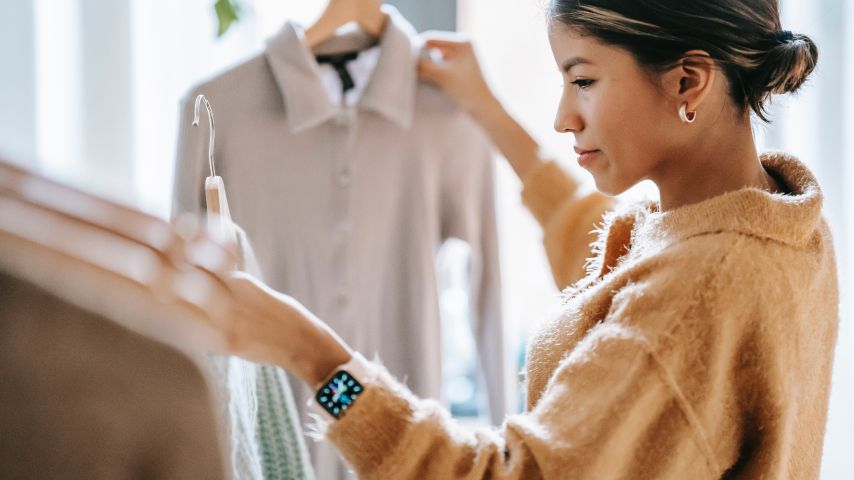 Before we go into pricing estimates, let's look at a few crucial factors successful sellers use to gauge how high they're willing to set their prices.
Target audience

– what is the customer willing to pay you?

Competitors

– what are the selling prices of other merchants?

Fixed costs

– what are the monthly expenses for running your business?

Variable costs

– how much does each t-shirt cost to produce, promote, and sell?

Customer experience

– does the quality of the product have the potential to make sales?
We can put these factors into two opposing categories – existing market estimates vs. your own t-shirt business expenses. To price t-shirts successfully, you must find a balance – a competitive pricing sweet spot.
In retail, the markup you add to compensate for expenses and add earnings is called a profit margin percentage. The higher the percentage, the more you get. However, you're less likely to attract customers if you charge higher prices.
Cost of manufacturing + profit margin = final retail price
What is a good profit margin for t-shirts? We recommend that retailers shoot for a minimum t-shirt business profit margin of 40%. 
This is enough to pay for fixed and variable costs, keep prices competitive, and make enough profit to continue growing your store.
To illustrate, the following formula shows a retail price calculation for Gildan's unisex heavy cotton t-shirt with a combined manufacturing and shipping cost of $13.68:
$13.68 (base cost) x 40% (profit margin percentage) = $5.47 (final profit)
$13.68 (base cost) + $5.47 (final profit) = $19.15 (final retail price)
You can round up your t-shirt retail price to $19.99 to look more enticing, and end up with a profit margin of $6.31. Use this formula to create a basic profit estimate for any t-shirt.
For more details, check out our article on How to Price a Product for Ultimate Success.
How to Update Your Custom T-Shirt Pricing on Printify
If you've decided to sell t-shirts through the Printify service, updating your t-shirt pricing is extremely simple. Log into your existing Printify account, or click here to sign up for free. Once you've created a custom t-shirt through our platform, follow these steps to update pricing:
Access the

My Products

page on your Printify account dashboard.

Click on one of your products on the list and scroll down to

Variants

.

Apply

your new retail price

for an individual variant, or use the bulk pricing feature. For the latter, select multiple products, update new costs through

Edit Price,

and check any relevant details from the pop-up menu. 

Click

Publish

at the bottom of your product page.

Go to your online store website to see the updated price.
Our Best-Selling Custom T-Shirt Price List
To compete in the ever-growing t-shirt market, you have to know what sells best. Let's look at some of the bestselling t-shirts offered in the Printify catalog to give you a sense of an optimal retail price breakdown. Our list uses the same profit margin formula shown above.
Unisex Jersey Short Sleeve Tee
Manufacturer
Bella+Canvas
Production Cost (USD)
$9.82
Shipping Cost (USD)
$4.35
Suggested Price (USD)
$19.83
Unisex Heavy Cotton Tee
Manufacturer
Gildan
Production Cost (USD)
$9.33
Shipping Cost (USD)
$4.35
Suggested Price (USD)
$19.15
Men's Short Sleeve Tee
Manufacturer
Delta
Production Cost (USD)
$9.51
Shipping Cost (USD)
$4.80
Suggested Price (USD)
$20.03
Organic Creator T-shirt
Manufacturer
Stanley Stella
Production Cost (USD)
$12.15
Shipping Cost (USD)
$4.59
Suggested Price (USD)
$23.44
Unisex Jersey Short Sleeve Tee
Manufacturer
Bella+Canvas
Production Cost (USD)
$9.82
Shipping Cost (USD)
$4.35
Suggested Price (USD)
$19.83
Unisex Heavy Cotton Tee
Manufacturer
Gildan
Production Cost (USD)
$9.33
Shipping Cost (USD)
$4.35
Suggested Price (USD)
$19.15
Men's Short Sleeve Tee
Manufacturer
Delta
Production Cost (USD)
$9.51
Shipping Cost (USD)
$4.80
Suggested Price (USD)
$20.03
Organic Creator T-shirt
Manufacturer
Stanley Stella
Production Cost (USD)
$12.15
Shipping Cost (USD)
$4.59
Suggested Price (USD)
$23.44
Interested in more bestselling picks? Go to the Printify catalog and select a t-shirt from our bestselling category. 
Then, scroll down to see our print provider options with detailed production and shipping costs. Note that it's best to select a print provider that fulfills products in your target location.
Some T-Shirt Pricing Strategies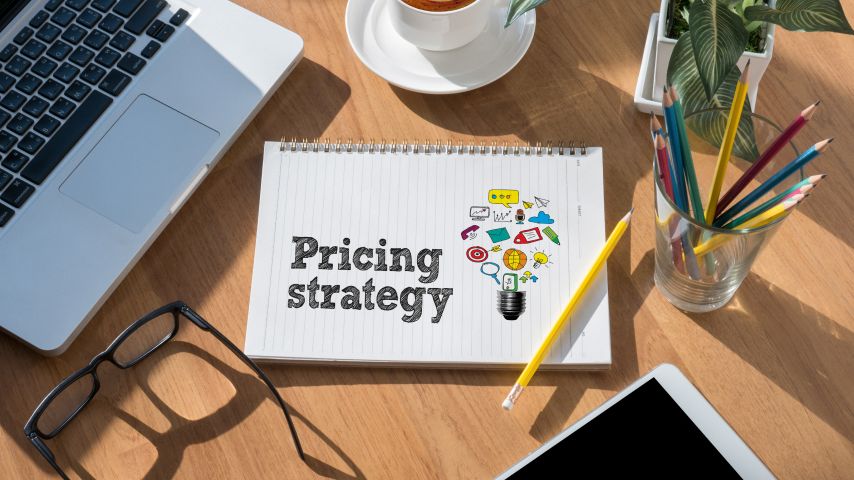 You need to be sure that your rates can compete with existing markets, grow your business, and reflect the quality of your t-shirts. Here are a few popular t-shirt pricing strategies you can implement for specific goals.
A value-based strategy sets prices based on how much customers think your t-shirt is worth. This framework is often used by specialty stores or luxury brands and requires a lot of research, customer service, and continuous improvements to be successful.
Create a buyer persona by communicating with your target audience and researching competitors. Learn about customer wants and desires, and add those designs and features as a focused selling point, leading to a competitive advantage.
Competitor-based pricing:
Set up a t-shirt price relative to your competitors. This will ensure you have as much potential to make sales as other stores in your selected product niche and category.
Research other marketplaces and find retailers with a similar product catalog. Gather the average selling price listed, and use that as a benchmark for your products. Once you've gathered the data, you can match, increase or lower your price depending on your growth.
With dynamic pricing, you aim to change your t-shirt costs for different customer demographics and sales channels. With this strategy, you establish a baseline to reach more customers, changing prices depending on what works best at any time.
You can sell on different marketplaces and see what works in the long run based on market trends and customer demands. Additionally, offer occasional sales, holiday season promotions, or increased costs at different times to keep prices dynamic and evaluate your sales throughout the year.
Use psychological trends to add a t-shirt price that customers are more willing to buy. First, while customers know that $0.99 is only one cent short of a dollar, it will still appeal to them subconsciously.
Additionally, you can add limited-time offers – show discount percentages or manufacture limited deals that give off a sense of urgency. Finally, use math to make prices more appealing. For instance, instead of creating a 50% discount, offer a buy one get one free deal.
This is one of the more effective pricing techniques for eCommerce stores. With threshold pricing, you add a price break off the original cost to customers willing to spend a bit extra than they normally would.
Offer free shipping, bulk deals, coupons, or other discount pricing features if a customer adds a certain number of items to their cart or has reached a specific upper price limit from your catalog.
Finally, it might not be easy to gain a foothold against competitors when selling online. In highly saturated markets, penetration pricing is a method where you sell at a much lower cost than the market average to get more traffic from new customers.
While this method can often minimize sales totals at the cost of your profit, it will develop a customer base for future growth as you slowly increase costs for a sustainable income.
Other Things to Consider With T-Shirt Pricing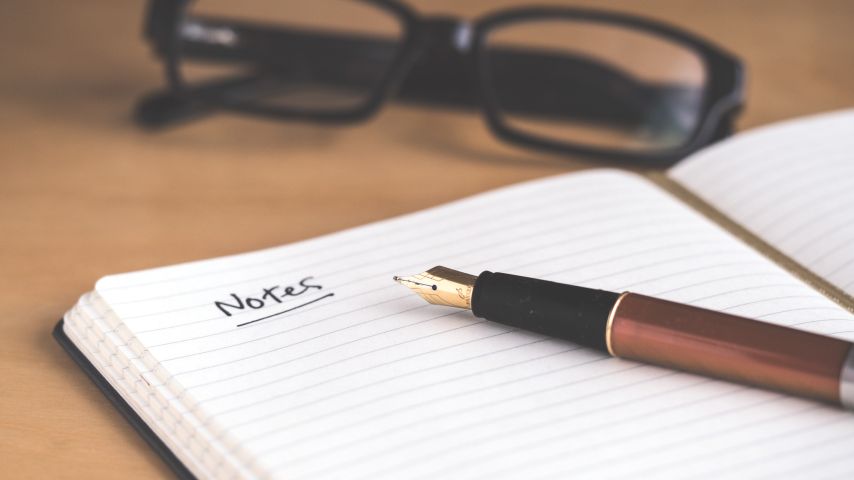 Our recommended profit margin will not always be the best option. Start selling online by keeping track of your expenses, doing market research in your niche, and adding more value to your products.
Respond to New Fixed and Variable Costs of Your Business Model
As your store grows, change your t-shirt prices based on new estimates. If you've added advertising fees, designer fees, a new hourly wage, and other fixed expenses, they should be covered by the profit margin while still leaving actual profit at the end.
Variable costs can change based on market conditions. For instance, supply chain issues can increase shipping costs, which you will have to either take on the chin or increase your total costs at buyers' expense.
Consider Your Sales Goals
Always consider what is more important for you at any point in your custom apparel journey. You can have one or multiple objectives at a time:
Increase overall profits
Sell as many shirts as possible
Grow your store traffic and site clicks
Create seasonal campaigns for events
Focus on product quality and brand image
Increase your social media followers or viewers
Set a goal for the future – decide on the monthly revenue you want to achieve, and plan your strategy accordingly. You don't always need to reach for the maximum – consider increasing traffic before raising your profit margins.
Keep track of competitors in your eCommerce platform and other sales channels. Consider new trends in pricing, product tags, descriptions, and promotions to update your costs continuously.
Choose whether to sell on a marketplace or an eCommerce platform. Marketplaces will always have more competitive prices, while your own store domain will rely more on a quality brand image.
Develop a Niche Target Audience
Find a target audience that will value your t-shirts the most. Very rare and niche products can be more expensive than average – research how much your audience is willing to pay and find a niche that is undervalued or has limited merchandise.
Want to increase your t-shirt prices? Get a head start with a loyal following that will buy anything associated with you. Think of how you can add more value by creating your own content and adding external value to your products.
Experiment with multiple unique pricing tips to skyrocket your sales. Better yet, set custom t-shirt prices with Printify for ready-made production estimates and a full catalog of products waiting for your awesome designs.
Share the article
Topics