Mother's Day Gift Ideas and 10 Free Designs for Your Store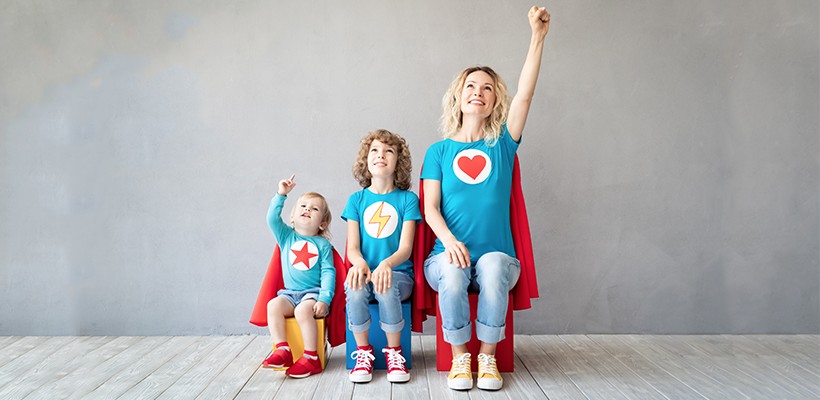 Everyone is looking for that perfect combination of and heartwarming gifts for Mother's Day, so hop on that train and deliver what they want! Print on demand is the ideal way to combine awesome products with mother's day designs that moms will love – POD allows for that personal touch. We're going to dive right into some touching Mother's Day gift ideas that will show moms all over the world just how much people appreciate them.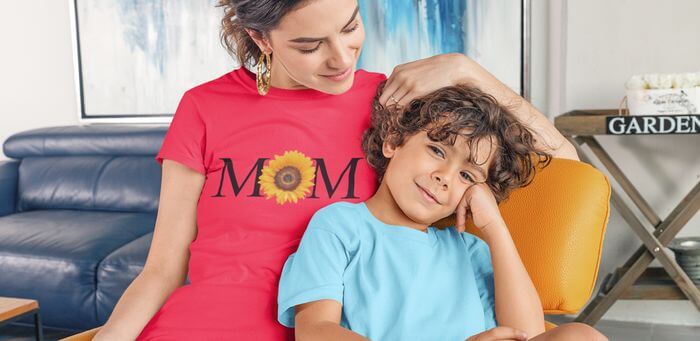 Why Offer Mother's Day Designs in Your Online Store?
According to a National Retail Federation (NRF) survey, 8 out of 10 consumers will celebrate Mother's Day this year. It's still remains important to many this year because of the coronavirus – people won't be able to visit their moms, so they're ready to splurge online to deliver that perfect gift. The average mother could expect to receive about $188 in gifts for Mother's day, while Americans were expected to spend the most, an average of $220 for individuals between 35 and 44.
Fact: People spent a whopping $28.1 billion on Mother's day gifts in 2021, and 34% of that money was spent online, with the total spending amount increasing yearly. Yay for you!
That's more than $9 billion spent online for mother's day gifts. While some people are planning to treat their moms with brand new kitchenware, houseware, and electronics, this year, custom and more personal gifts are on people's minds. Most importantly for us – clothing and other customizable goodies. Apparel and various accessories are great options for Mother's Day gifts. By the way, 29% of purchases tend to be impulse buys – buying for one's mother is not an easy feat!
With print on demand dropshipping, powered by Printify, you've got an excellent opportunity to slide into this holiday and present a great product or line of products that will scratch that impulsive itch – with the right Mother's day design.
Start Creating Mother's Day Shirts With Our Free Designs!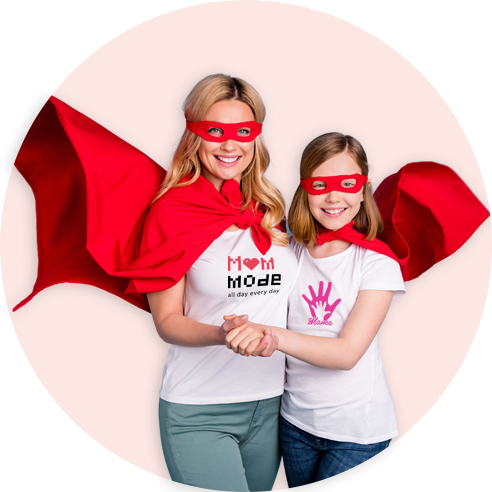 Use these lovingly crafted designs to create stunning and clear Mother's Day shirts.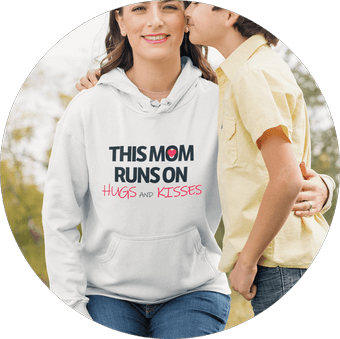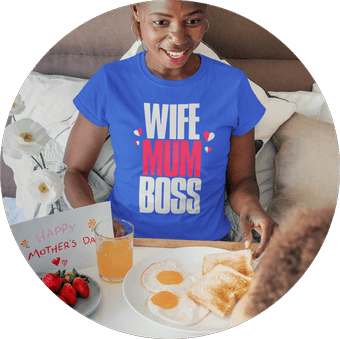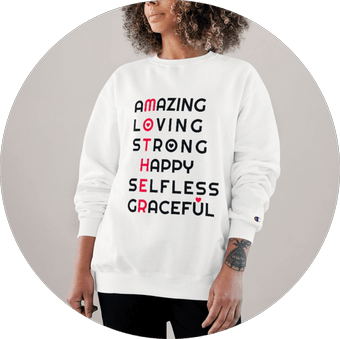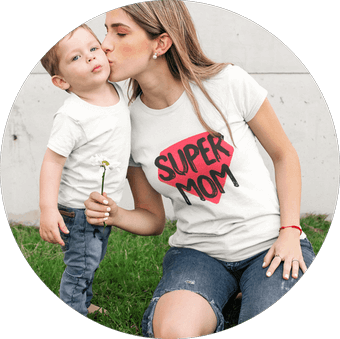 TOP 10 Products Merchants Are Using to Boost Sales for Mother's Day
Over the years, we've seen it all: Mother's Day-themed t-shirts, custom printed aprons, greeting cards, and even blankets, and personalized notebooks where moms can jot down their amazing recipes. We've come up with a list of the ten most lucrative blanks from our catalog, which you can adorn with mother's day designs and offer in your online store.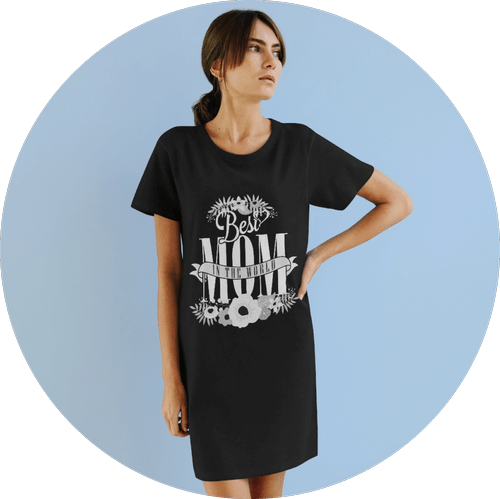 Because we spend so much time indoors, and also because we've learned to appreciate comfort so much more, a comfy organic cotton t-shirt dress will delight mothers of all ages, especially with a cute, family-themed design.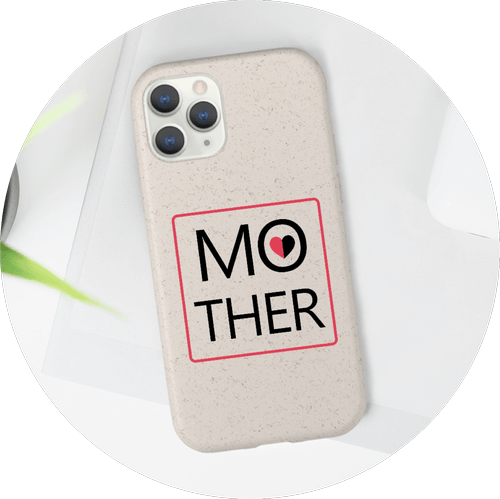 In our catalog, you'll find eight different blank phone case variants to adorn with cute and loving mother's day designs. We even have a biodegradable one for all those eco-conscious moms out there. Smash a beautiful floral pattern or heartfelt saying that will show mothers how loved and appreciated they are. And, will, of course, protect the device that they use to call their kids!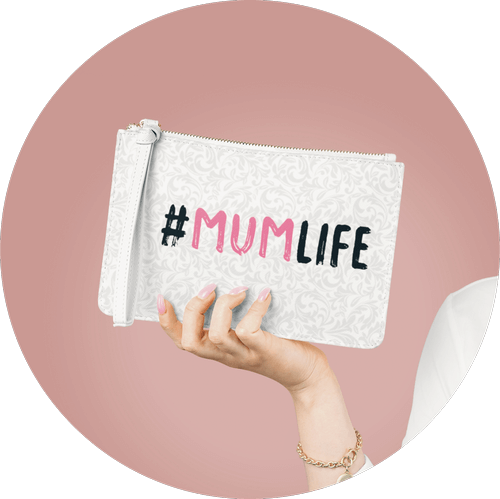 Women love bags! Totes, shoppers, beach bags, pouches… we've got them all. Add a lovely PU leather zipper clutch to your store, so moms finally have a place to store their everyday essentials (btw, this material is amazing for bold prints).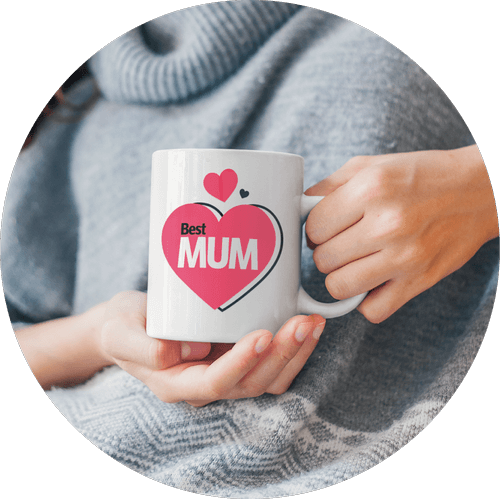 Ah, nothing beats classic. And a custom mug is as classic as it gets. Besides, one can never have too many mugs. Especially ones that are gifted by her children and grandchildren, so no Mother's Day sale can be complete without one. Mugs make for great gifts because they're practical, but also because they cater to every wallet: it's one of the best budget Mother's Day presents out there that will serve for years to come (especially the enamel mug that's virtually indestructible).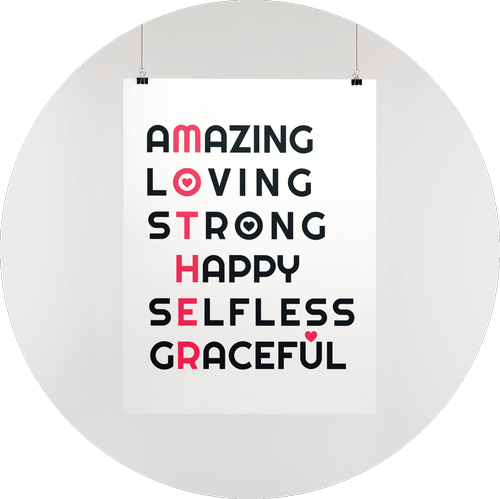 Beautify her walls with custom posters and canvases. We've got many different types of blanks for you to choose. What to print? Inspirational quotes, loving poems, custom artwork… so many things! For pet-loving moms, you can create a line of artistic pet portraits; for moms with the greenest of thumbs, smash on a floral pattern or stylized herbs.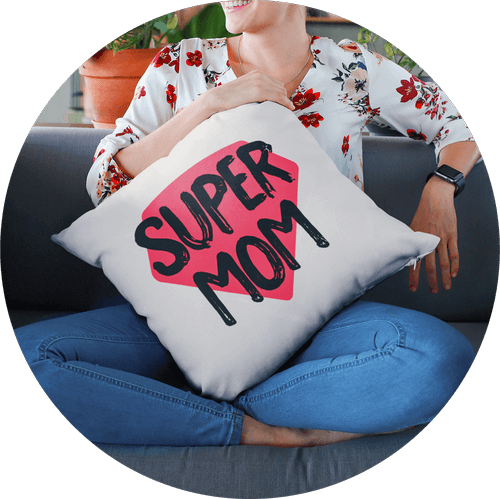 With Printify, you can even create a line of comfy pillows, cushions, and covers that will delight her for years to come. It's the perfect way to support moms all around the world.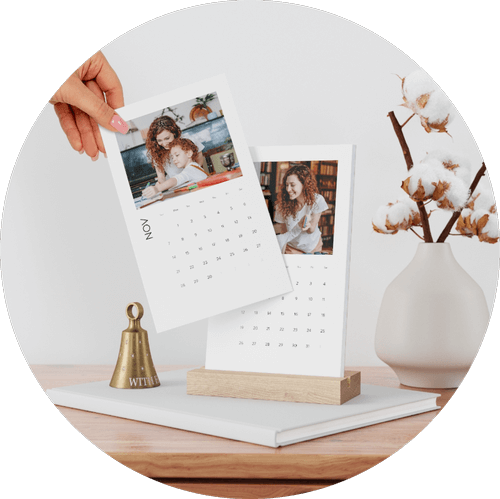 Right now, home decor items sell like hotcakes. Wall clocks, shower curtains, calendars, rugs, and even a lamp. Add a mother's day design, and you've got yourself a gift to remember!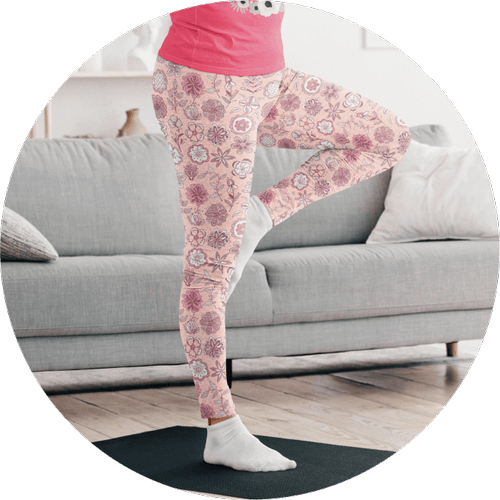 Now we've come a full circle. We started out with a custom t-shirt dress, and now we are here. Loungewear is huuuge this year. So offer your shoppers custom sweatpants, yoga pants, or simple printed leggings for this Mother's Day sale. What about design, you may ask? Well, you can never go wrong with floral prints, animal prints, or add the classic – "world's best mom" on the back pocket of our comfy sweatpants, and you're good to go. "Tired as a mother" will also hit close to home this year.
Are Your Creative Juices Flowing?
Create beautiful Mother's Day designs today!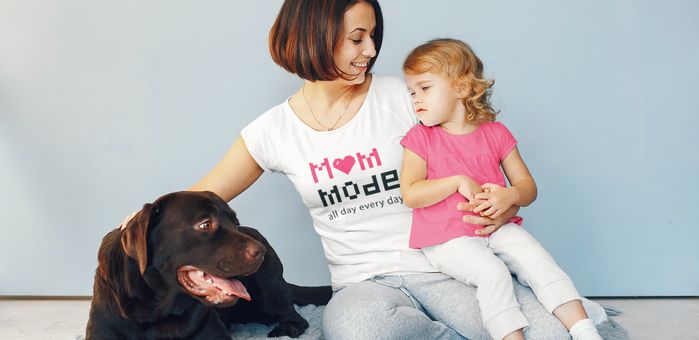 8 Marketing Experiments for Mother's Day Sales
Who's most likely to buy a gift for the moms in their lives? That's right, husbands, sons, and daughters. Here are some experiments you can run to grab some quick sales as Mother's Day approaches.
We know that Mother's Day shoppers often purchase gifts impulsively. Put out messages to social media that play up the time factor
Last chance to shop for Mother's Day

Don't forget this year, order your Mother's Day gift early!

Order early – make mom happy and proud this year!
Ask For Referrals From Your Customers – Literally!
Social media is a great way to drive sales, so ask your customer and the following base to tag a late shopper for Mother's Day so they can get ordered and rest easy.
Here's an example:
Tag the late shopper in your life on our Mother's Day meltdown. Make her proud this year, fellas!
Ask some mom bloggers to give you a shoutout so they can save other mothers a bad Mother's Day. Mom bloggers are great for exposure – and for the most part, do this without any promotional considerations in mind.
Try Releasing Some Stats Yourself
People will buy what they believe other people are buying. Especially other similar people. If 75% of your Mother's Day sales are going to that great leather pouch or comfy sweats you've just designed, why not tell people? Here's one example:
"Our Mother's Day bag is selling through the roof! Get yours now, and get in good with mom!"
Have You Tried Your Hand at Videos Yet?
Create a video of you giving it to your own mother and see how she reacts! (This is where ordering samples come in handy: not only can you gift it to your mom, but also check on the product quality to see what your customers will see). Unboxing and reaction videos remain hot trends on Youtube.
Have That Great T-Shirt Designed and up Ready for Sale?
Consider putting on that mask and walking around some retail stores like Target or Walmart and see if anyone reacts to it. You can even film people's reactions and put it up on your site as a compilation!
What About Different Channels?
Facebook, Instagram, and Twitter have become saturated, and the algorithms are increasingly difficult to crack. Your product might find a home on a network like Linkedin or TikTok – where people don't expect to see this type of content but are definitely ready for it when it comes to their mother.
Where does your audience live? If they're in gaming, drone, or other niche markets, get to those forums or comments sections and start reminding them about Mother's Day. And, of course – your great products!
Mother's are our everything. And they appreciate our love and attention, no matter and it doesn't matter how much money we spend on the gifts we give them. A mere mug can speak louder than some of us ever could. A comfy pair of sweats to wear around the house can express equally as much love as a spa day but will last longer for sure. Don't ignore this amazing holiday and offer your customers thoughtful gifts to purchase and gift to the most important women in their lives.
Design Your Own Merch for Free!
Share the article
Topics