Check out custom puzzles and puzzle printing solutions! Make, and maybe sell, your own custom puzzles with our simple step by step instructions below.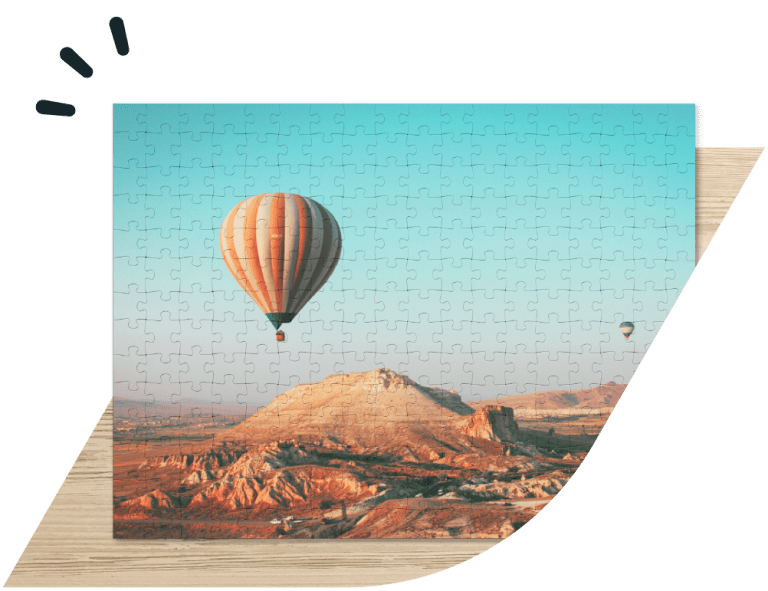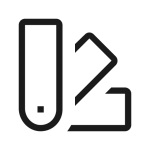 252 Precision die-cut pieces, interlocking perfectly to from a
11" x 14" jigsaw, perfect for a whole evening of sentimental fun. We're proud to produce the best custom puzzle printing online for your ideas to come to life.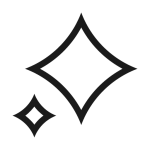 Awe-inspiring satin finish
See your custom design or photograph like never before with bold colors and silky satin finish. Custom photo puzzle printing has never looked so good, with colors and detail that pops out of the board as you piece everything together.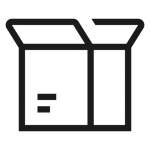 Presented in metal photo-lid tin
The lid of the tin will come with the complete puzzle picture imprinted on top. This can be used to show the finished puzzle. And that's not all—you can choose the background color of the lid too!
Custom puzzles printed on demand
Selling print on demand puzzle boards with Printify allows you to take full control of your business supply chain using just our dashboard and your e-commerce integration, whilst getting the best possible value for money. Plus, there's no need to rely on custom puzzle printing in bulk, and risk leftover inventory sitting around, all-the-while losing you money.
Our platform gives you the flexibility you want and need to make your store as profitable as possible while eliminating headaches that come along with the process. That's good news for store owners who are interested in selling custom puzzles online—but also creative folks who want to personalize their own puzzle, and maybe even start a side-hustle selling their creations online themselves.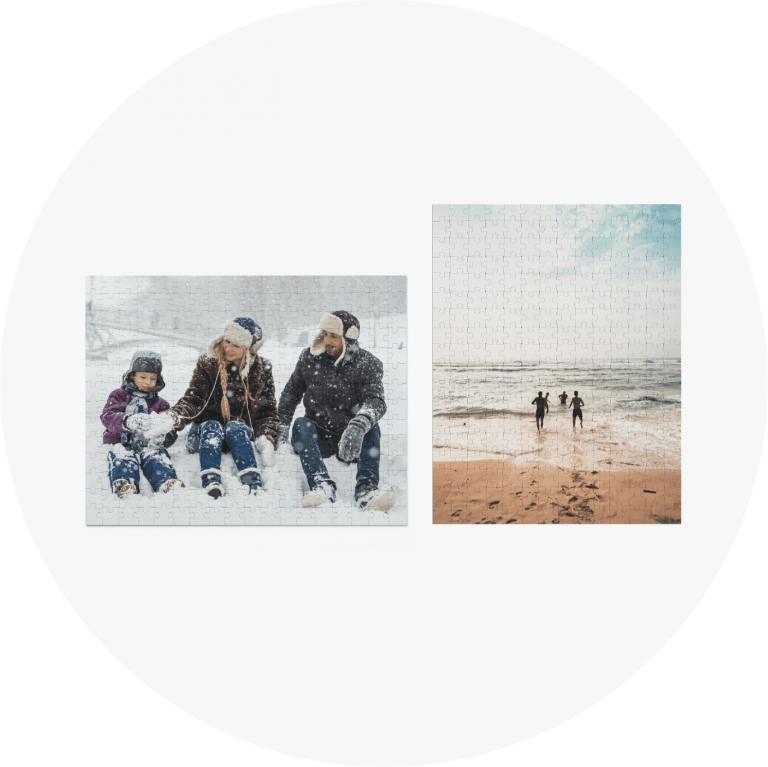 Although jigsaw puzzles are traditionally built-in landscape form, it's possible to print a puzzle in portrait; perfect for special moments between friends. family, or the perfect couple. Plus, this is an excellent option for photos that were taken on your smartphone in portrait mode.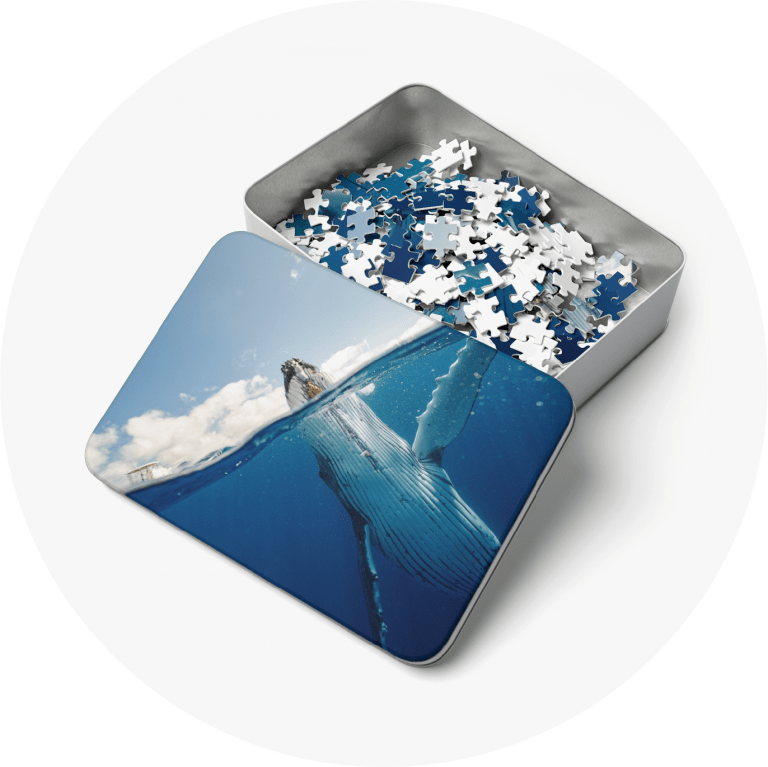 Don't worry about flimsy cardboard boxes getting damaged in the post—our metal photo-tins are sturdy enough to land with your customers without a bent or lost puzzle piece in sight.  Plus, you get to choose what image is displayed on top of the lid, allowing complete personalization of the ultimate personal gift. Yet more unique personalization options on an already one-of-a-kind product.
A trending product for anyone and everyone!
When MIT published an article called "How Instagram is making jigsaw puzzles cool again" and #jigsawchallenge trending on Instagram and TikTok earlier this year, we knew something was stirring. Traditional games are making a comeback with most of the world stuck at home. Jigsaw puzzles saw a sales boost of over 300% during the USA's first lockdown, so leverage this for your business too!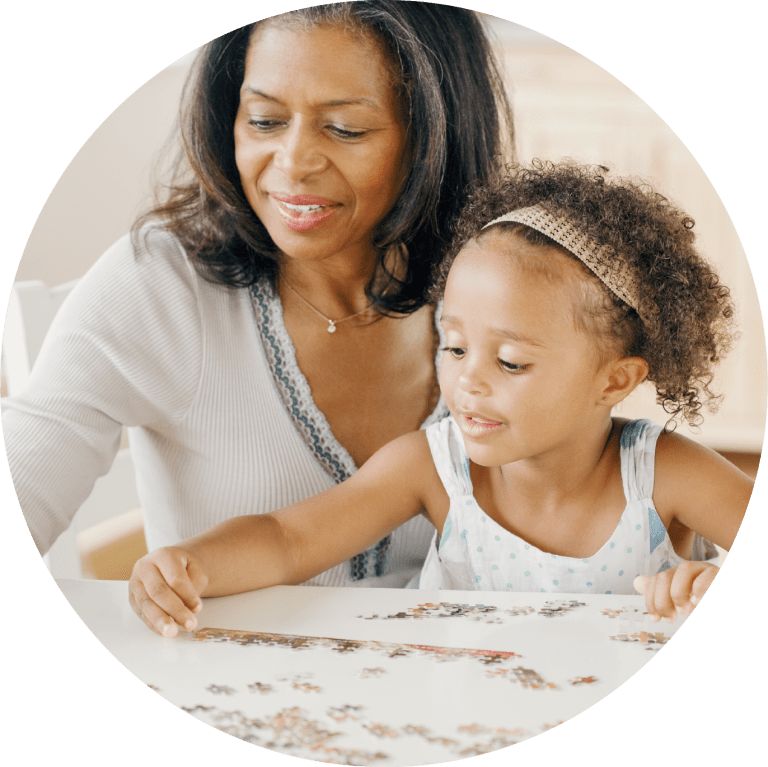 How to make custom jigsaw puzzles online
The first thing is to make sure you're happy with your designs, or the images your customers have given you for printing. Once you've converted them to either a JPG or PNG file, transferring them to our blank jigsaw puzzles is a very simple task as our how-to guide shows.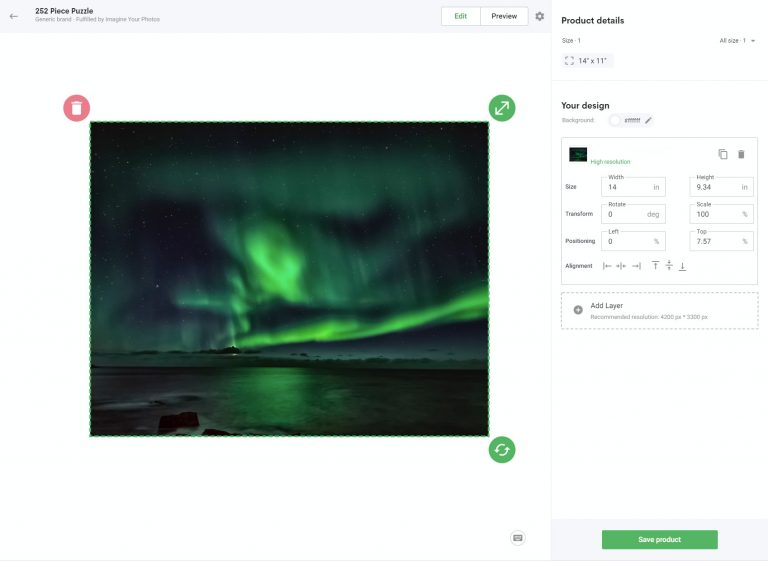 1 : On the puzzle product page click on the 'Start designing' button, which can be found under the title of the product, then the custom puzzle maker will open.
2 : The print area of the puzzle will now be visible, and you will see that both the puzzle front and lid top are available for placement of your design. 
3 : Once you've settled on your design choice — click on the green highlighted text box that says 'Add you designs'. Now you will be able to add your design to the puzzle from either; your library if you already have a Printifiy account set up and you've uploaded your design there, or you can choose your current device, Dropbox or Google Drive.
4 : Make sure the image is either a JPG or PNG file and no larger than 50MB in file size. We Recommended size 2409 × 1818 px.
5 : Now your design has been added, and you're 100% happy with the fit, click 'preview' and our design engine will begin to mix the paint.
6 : Whoala! You will now have access to 7 different real-life previews that show your designs from the puzzle and the box to get the full picture.
Best selling custom printed puzzles
Your customers' memories and milestone moments make a great commemorative puzzle that they'll enjoy piecing together whilst reliving their beloved memories. Whether it's a portrait of a beautiful couple or one gorgeous grandson, or a landscape of a favorite view or a larger group of friends, any orientation is supported.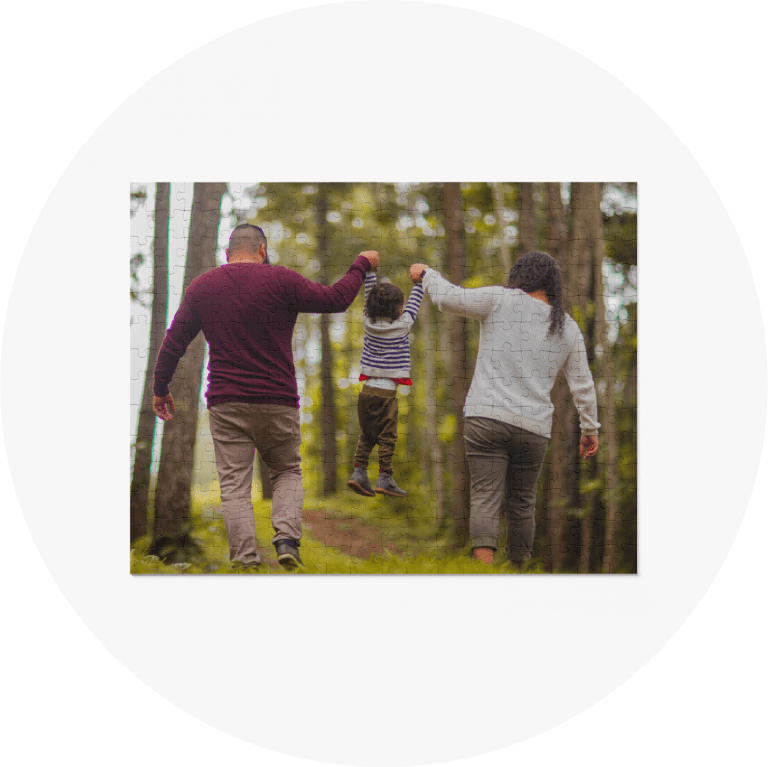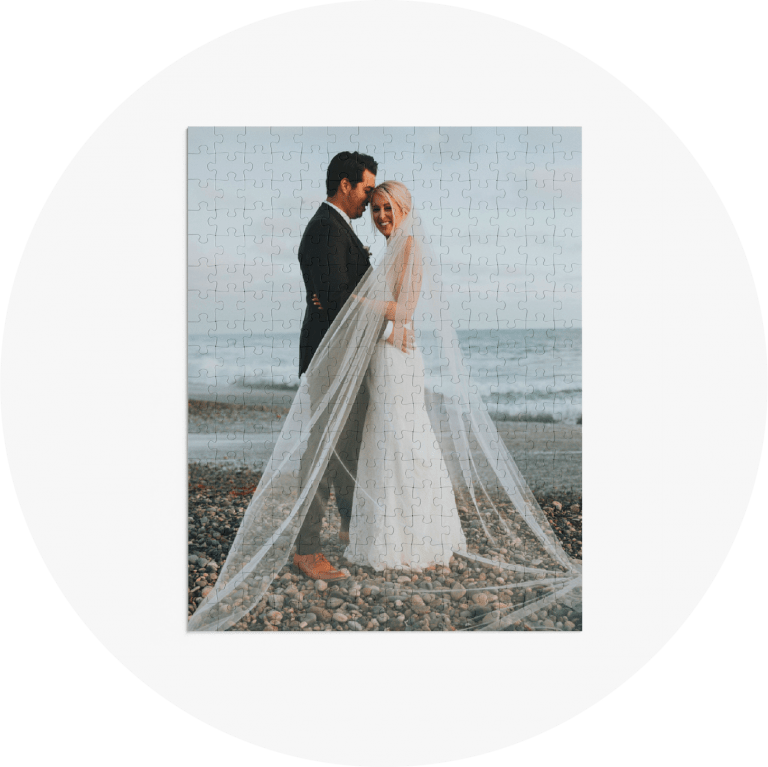 A graduation ceremony, weddings, birthdays—these are the priceless photo moments that are perfect for a custom puzzle. By allowing your customers the opportunity to immortalize these priceless moments, you're giving them the perfect gift—especially for older folks or even nostalgia chasers of any age.
Your most detailed popular design
If you're a brand owner and you've got yourself some die-hard fans, you might just want to show some of your more detailed, expressive designs in a fun, creative medium. Your designs that sold best in the past might be a good indicator of what would make a successful puzzle design.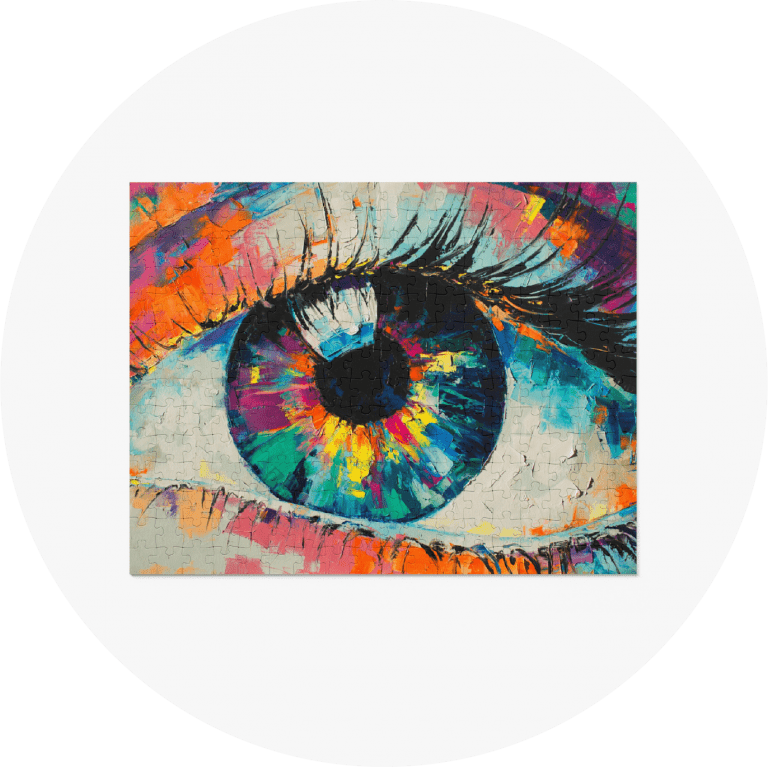 Custom puzzle board printing, Custom Printers vs POD
Let's face it, most people that are buying print on demand custom puzzles for gifts or personal use are doing it by ordering products directly from a printing company, in most cases using their own or even *shudders* a poorly chosen clip art template design that doesn't properly express the idea. Let's go over some of the key differences between having your puzzles custom printed and printing them on demand.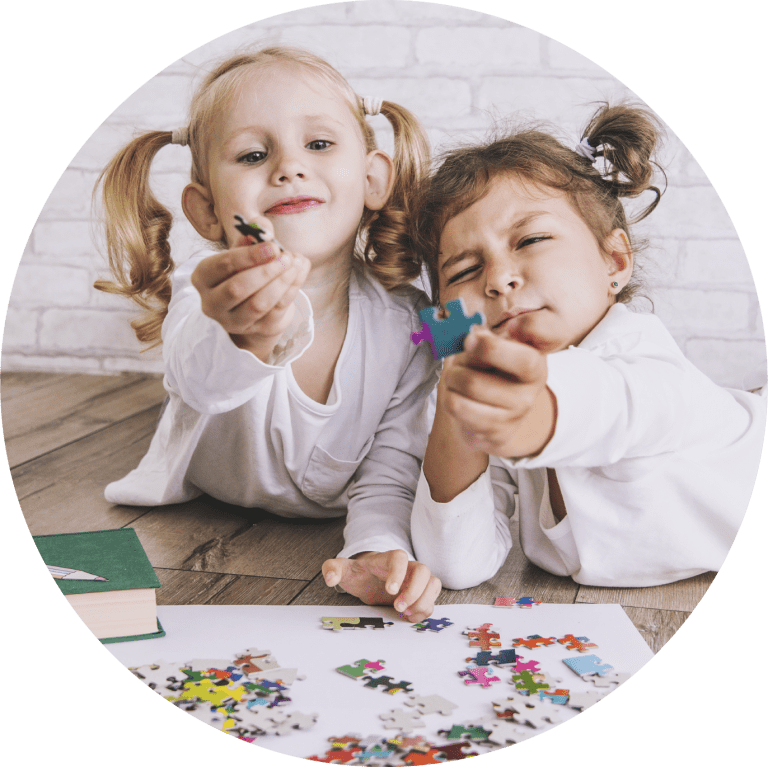 Custom puzzle board printing
Custom puzzle printing forces your customer to order from your store or through you before you contact the printer. In some cases, you won't even receive your money until after the product has been delivered. Worse yet, a printer may have a minimum order on these types of products or other features that drive the price out of budget.
After that, you'll receive the product, usually after a delay of at least 1-2 weeks, and you will then show them to your customer. In some cases, it is not possible to change the product or receive a refund once you've received the product, and oftentimes a printing company will require payment upfront.
Print on demand jigsaw puzzles
Jigsaw puzzles saw a huge sales boost during the first lockdown, and as people may have to stay inside during COVID, Jigsaw sales are likely to see another significant boost. Especially when there's a special event coming up for your customers, which can range from a special birthday, anniversary, holiday, or even something very special like a birth announcement.
The gift of a personalized puzzle is special and unique—it's sure to be the only gift of its kind on the roster. It also shows the recipient that the sender views them as a special person in their lives, someone that they want to spend time with. Let's take a look at some common uses for puzzles and see if we can give you some ideas for your store.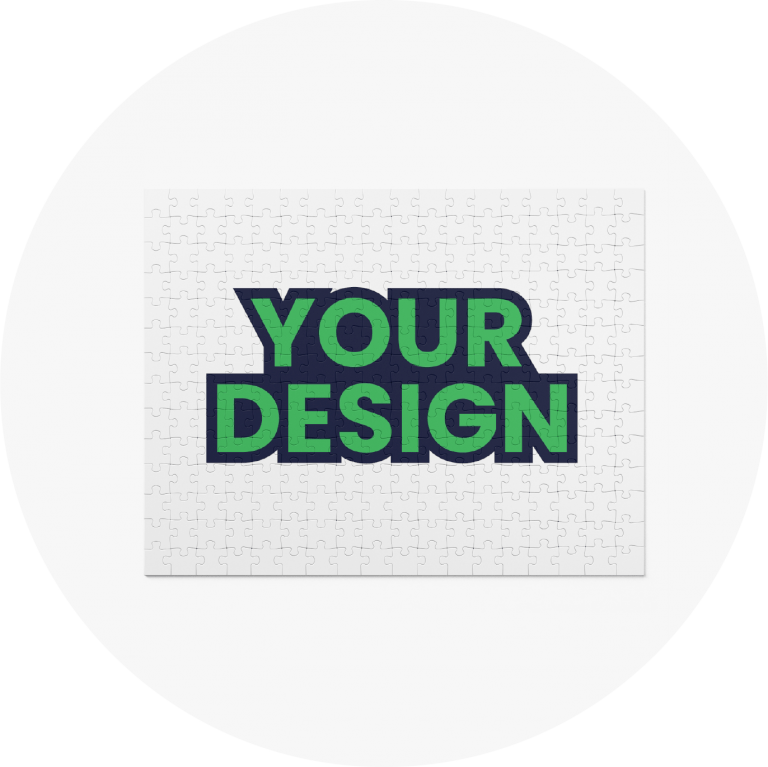 Have questions about our customizable puzzles?
Let's talk about how to sell print on demand puzzles in your store. You can start selling now with no minimum order using Printify's platform. Now is a great time to increase the bottom line of your store by doing it nearly effortlessly with Printify and make a great push towards great profitability! Let's get started today!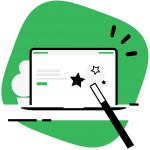 Select the custom puzzle in our design engine from the list of products in our catalog. Upload your design position and follow the steps until you're ready to publish your product. Remember, your artwork should have a 0.125" bleed around every edge to maintain the correct crop. The exact dimensions of your image file should be 4350px X 3420px.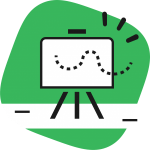 We'll make sure your image quality is great by checking the dpi, or quality of the image we're using to print, for you. Your dpi should be 300ppi.
We'll also send the product through our quality check. You can then order a sample to see exactly how your product looks, and make sure it's perfect, just the way you imagined it.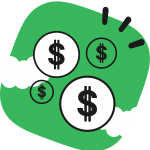 Once you've gotten your puzzle looking the way you want, just set a price and start selling! It's that easy, we integrate with popular platforms like Shopify, Wix, WooCommerce, and more! You can get your products created and start selling today!
Start selling print on demand puzzles!