Personalized Gifts for Her 2023
Forget gift cards or other generic gifts. Make sure the women in your life know how special they are by designing unique gifts from our selection of personalized gifts for her 2023: from custom t-shirts and stunning home decor to monogrammed hoodies, beautiful accessory pouches, luggage tags and more. Nothing says 'I love you' as a custom gift made just for her.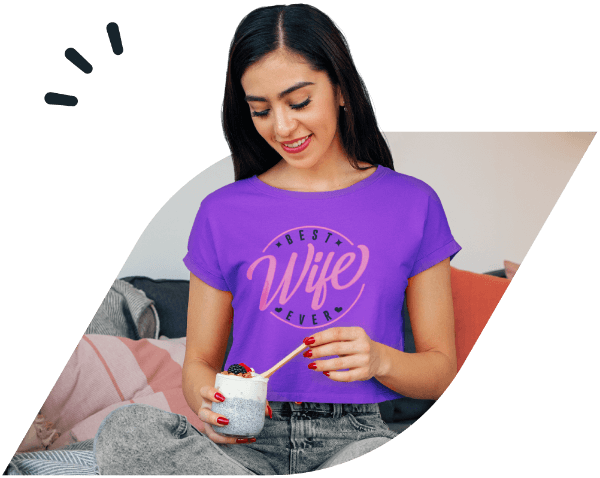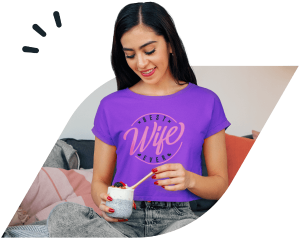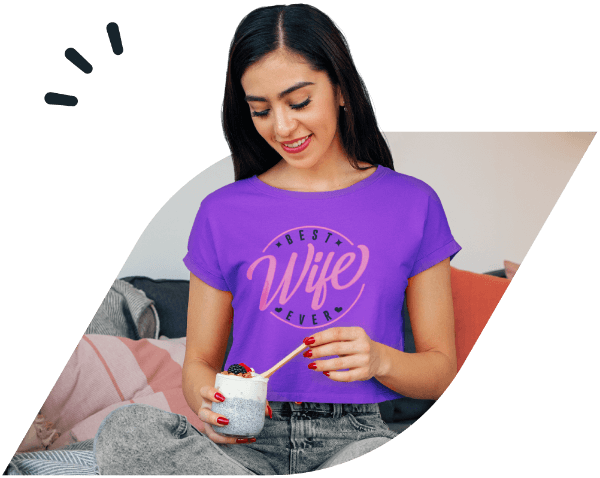 Gifts for Her 2023 - Personalized Surprise for Her
Personalized gifts for her 2023 have become a major player in the gift-giving world. By adding someone's special name on a seemingly ordinary t-shirt or adding a few heartwarming lines on a laptop sleeve, you can create an extraordinary gift that's hella personal and will spark joy for years to come. After all, giving gifts is all about sharing your sentiments; adding a personal touch to a mundane item makes for a perfect gift that's not only heartwarmingly personal but also practical.
Personalized gifts can be gifted to women of almost every age, and people are usually willing to go that extra mile for the ones they care about and make those gifts extra personal and sweet, so we're telling you: go for it!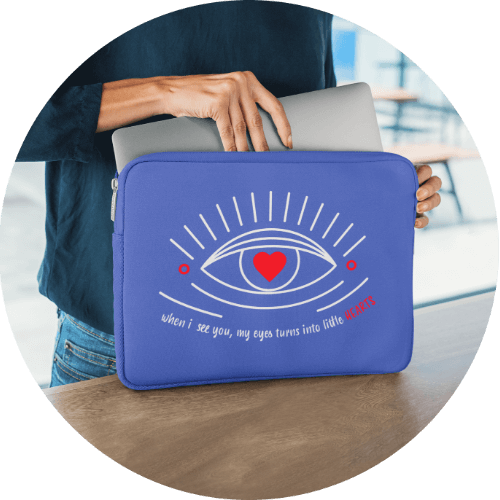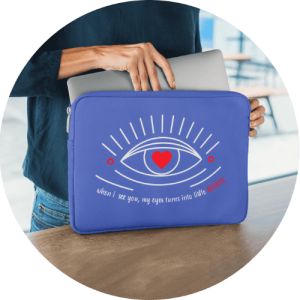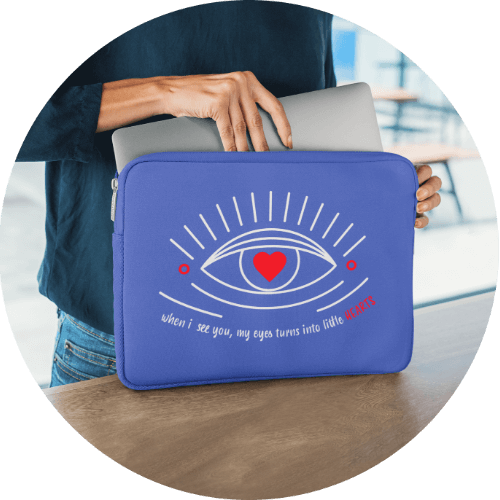 It's All About the Personal Connection
One of the main reasons anyone would love a personalized gift for her 2023 is to allow that personal connection to shine through. A personalized product lets people materialize their relationships and share a special bond with that special someone. This is what a personalized gift does – celebrate your bond, and make it stronger. Admittedly, the person will never forget how much you enjoy sharing such a beautiful relationship with them.
Printify Is Trusted by 2 million+ Merchants Worldwide With More Joining Every Day
I don't have to invest the money I can't lose into my business. With Printify, I only pay the fulfillment fees, and the rest is all profit.
I really appreciate working with Printify on my brand. Afro Unicorn was only supposed to be my design on a white shirt. It is so much more. Printify allows me the time to run the business and not work in the business.
Printify helped me start a completely hands-off revenue stream. When you spot a niche that you want to enter quickly, you don't have to worry about buying stock or equipment.
My experience has been amazing so far. With thousands of sales, there's always going to be obstacles to overcome. But, when something has needed fixing, it has always been amazing.
Printify Premium has helped my profit margins tremendously, and spending $20 a month has probably saved me over $200 a month.
Using Printify saved our struggling business of 6 years and gave us more time with our family.
I like Printify products because they tie in with our organisation's message.
I love the Printify Mockup Generator. It keeps everything consistent and allows me to keep my brand looking sharp and professional.
Create Personalized Gifts for Her!
13 Personalized Gifts for Her 2023 - That She'll Actually Enjoy
Shopping for gifts is hard. No matter if you're buying for a sibling, a co-worker, your spouse, mom, or grandma, picking out the perfect gift for her 2023 can and usually is overwhelming. What does she want? What doesn't she already own? Is she allergic to anything? What is her favorite color? So many questions, so little time.
To reduce your shopping stress this shopping season, we've come up with 15 awesome gifts for all the different types of women in your life. From the home chef to the traveler to the one you don't know that well, we have you covered.
1. T-Shirt – One of the Most Popular Personalized Gifts for Her in 2023
Whatever special day she's celebrating, make it meaningful and fun with a custom tee. Look through our catalog and design the perfect t-shirt she can wear at work, at home, at the gym, or anywhere else she goes, for there isn't a more versatile garment than a t-shirt. Make it as bold as her personality or subtle as her dark sense of humor – with Printify's mockup generator, you can let your imagination run free!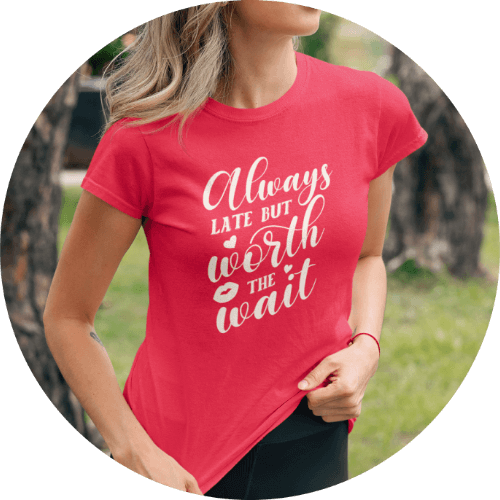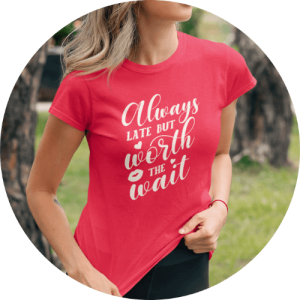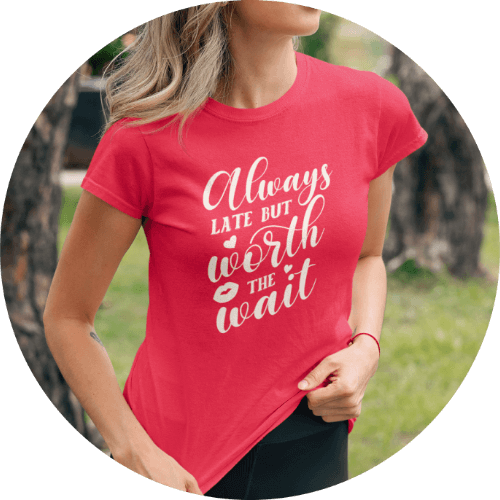 2. Bags as Personalized Gifts for Her
Do you know a lady who leaves her house purse-less? Yeah, we neither. Most women never go anywhere without their purse or handbag, and that's exactly what makes personalized bags such great gifts. Make her number one accessory stand out from the crowd AND remind her of you everywhere she goes. And we have them all: Beach bags, totes, makeup pouches and backpacks for you to design.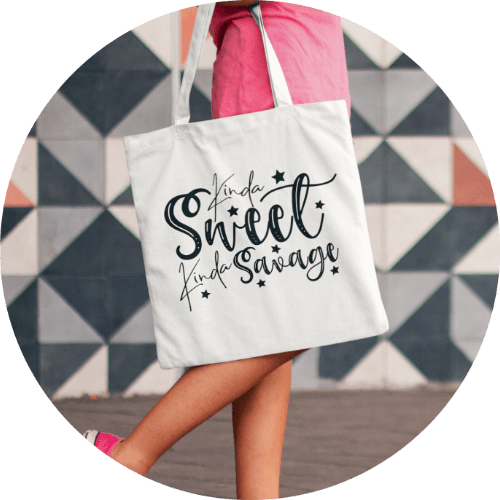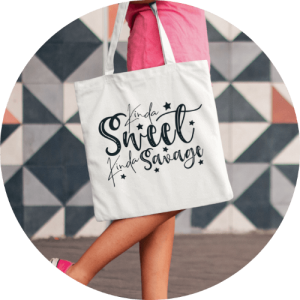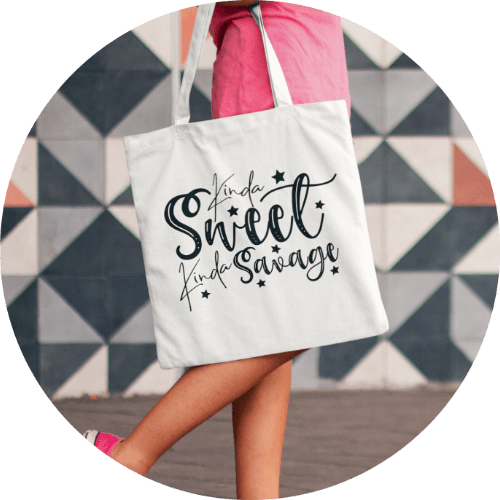 3. Sweatshirts as Personalized Gifts for Her
Sweatshirts are undoubtedly one of the best ways to keep warm. They're the wearable manifestation of a hug – a sweatshirt gently wraps around the body while bringing the added bonus of heat. Furthermore, when a comfortable sweater comes with a message, design, artwork, or feeling that the wearer identifies with, all the better. For these reasons (and more), sweaters make for great personalized gifts for her.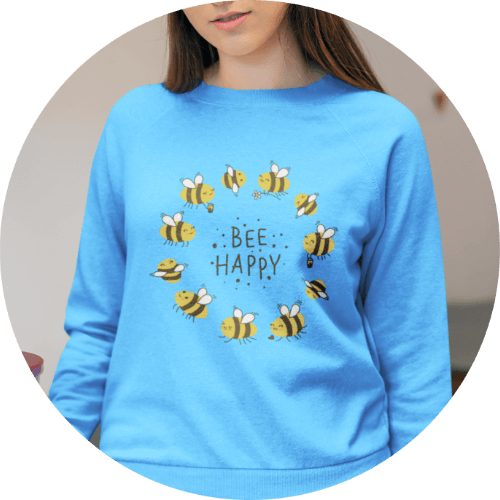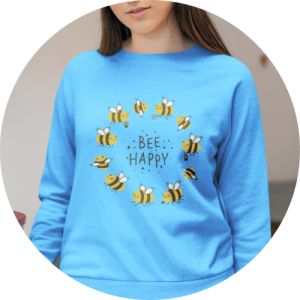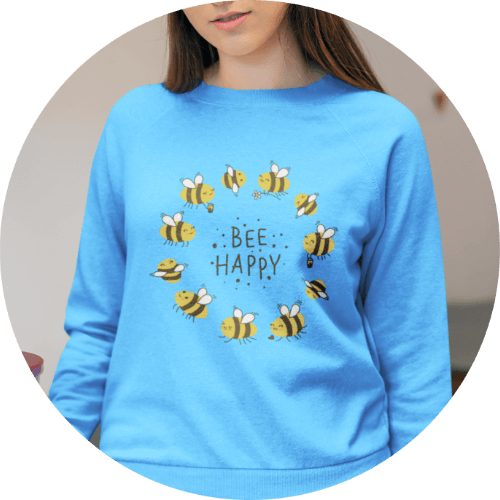 4. Personalized Tank Top for Her
Add an initial to a personalized tank top for each girl in your squad on a weekend trip or bridal party, or give a customized tank top as a gift to a brand new Mrs. 
On top of acting as a basic covering for social decency, tank top acts as a perfect inclusion for a sporting event, the gym, or a hot summer day at the beach, and much more.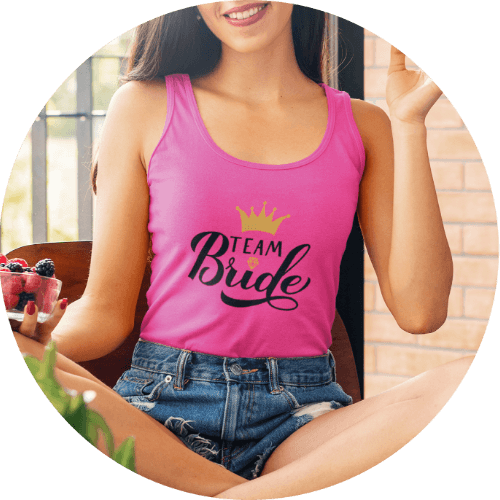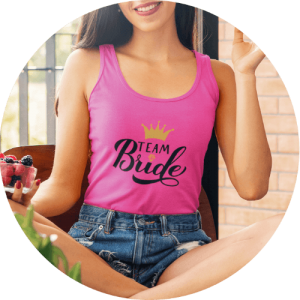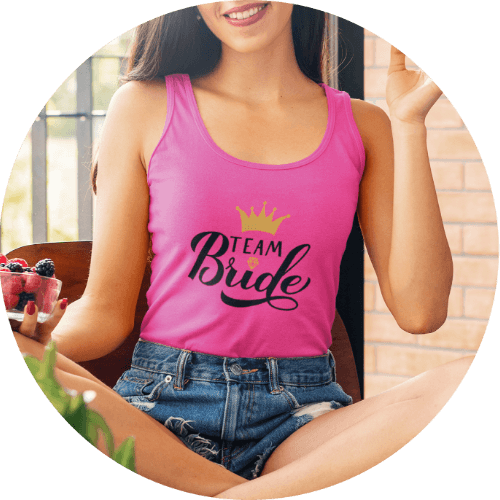 5. Stylish Hoodies as Warm, Personalized Gifts for Her
Everyone loves them a nice hoodie. Depending on the design, custom hoodies are suitable for just about any relaxed-dress occasion, including but not limited to chilling at home, handling business at work, crushing it in the gym, long walks in a park, and so much more. Loungewear is all the rage right now, so you simply can't go wrong with such a stylish yet practical gift.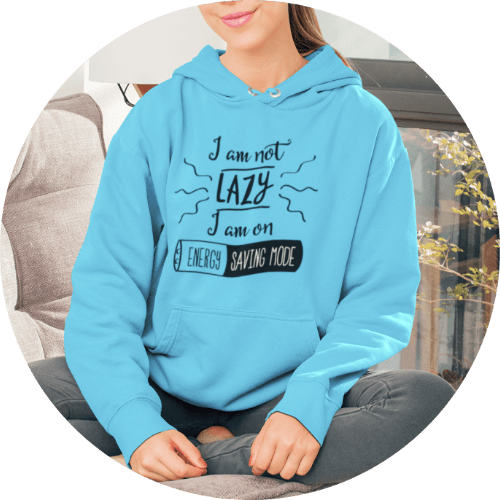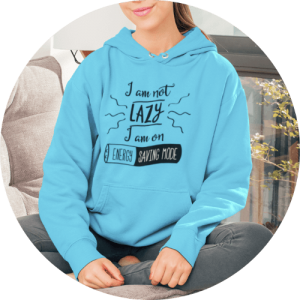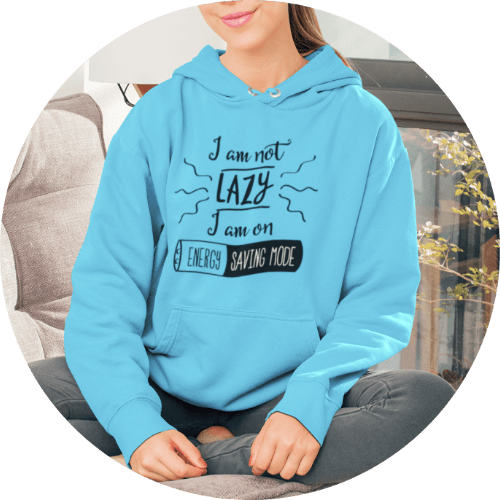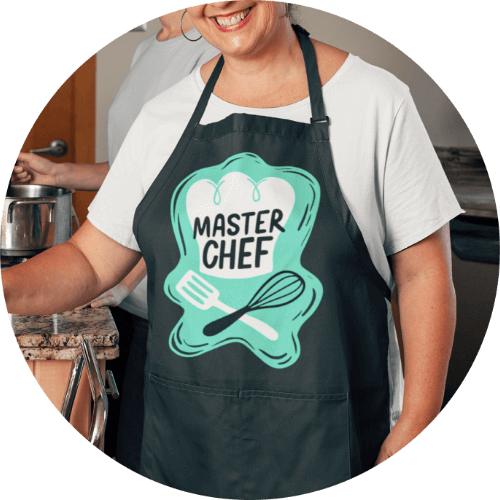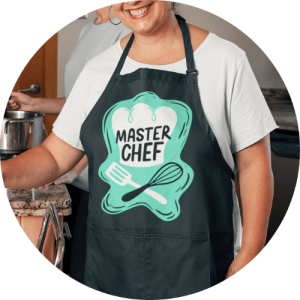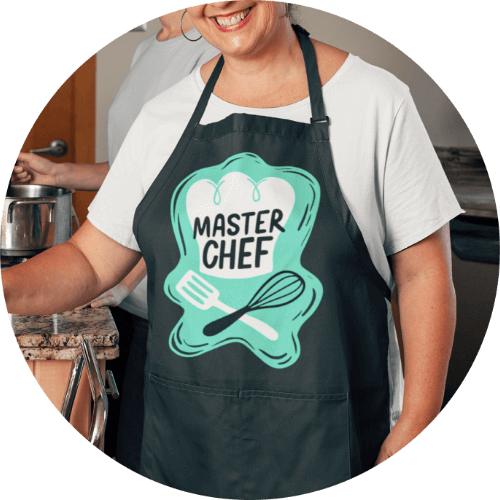 6. For the Busy Home Chef – Personalized Apron
A personalized apron is a perfect present for that special lady who's always cooking and taking care of the guests. Create a unique custom apron with photos, texts, and graphics – it is super easy to do in our mockup generator. 
Our 100% polyester apron is a perfect cooking accessory – it's lightweight, stylish, and durable, and will make her look stunning during those intimate family dinners. 
7. Laptop Sleeves as Personalized Gifts for Her
A snug lightweight laptop sleeve is a must for every laptop owner. Add a dash of personal touch, an adorable quote, or graphic, and it will become her favorite gift she didn't know she needed. Laptop sleeves sell extremely well, so go ahead and add it to your online store.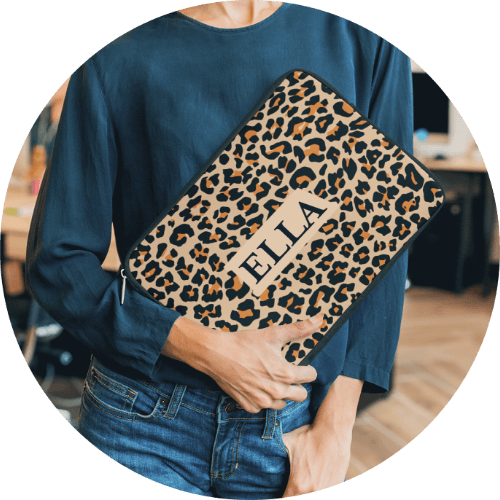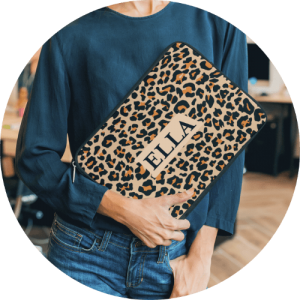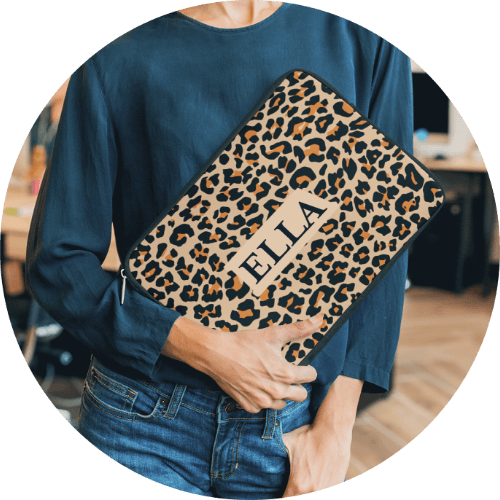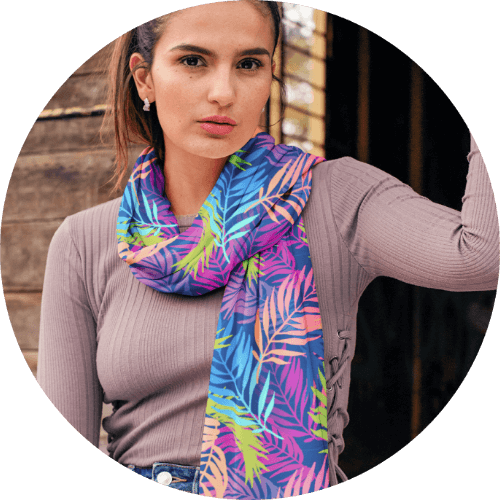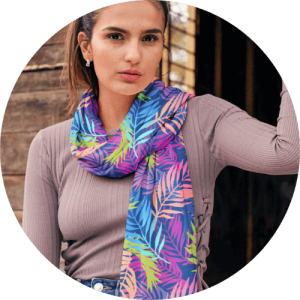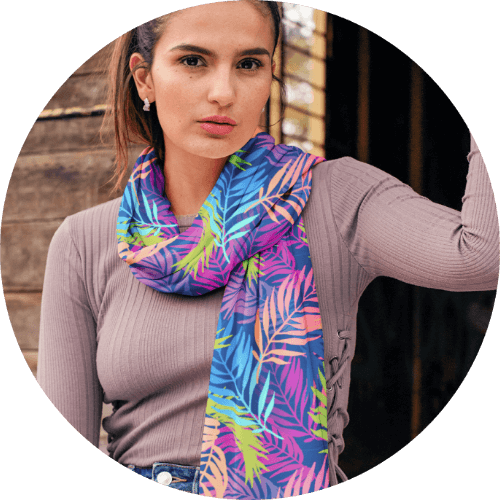 8. Scarfs as Personalized Gifts for Her
Give the gift of style with a personalized scarf. Depending on the design you choose, your feminine recipient can wear it virtually anywhere. It's made from high-quality poly voile and poly chiffon, so this transparent scarf is extremely light and airy. The outstanding quality print turns it into a head-turning style accessory.
9. Personalized Hats for Her
Choose a hat you think she'll love for unique head-warming! Simply select a hat style from our catalog and put on a design you like – customize it to make it her favorite new accessory. Personalized hats make practical and unique gifts for many occasions, both during summer with a cap and winter with a warm and cute beanie.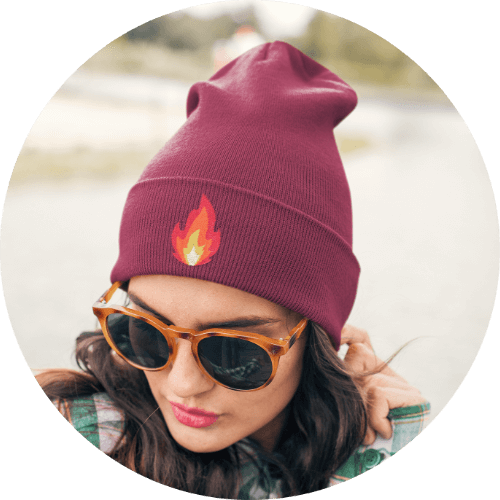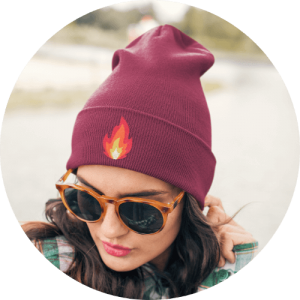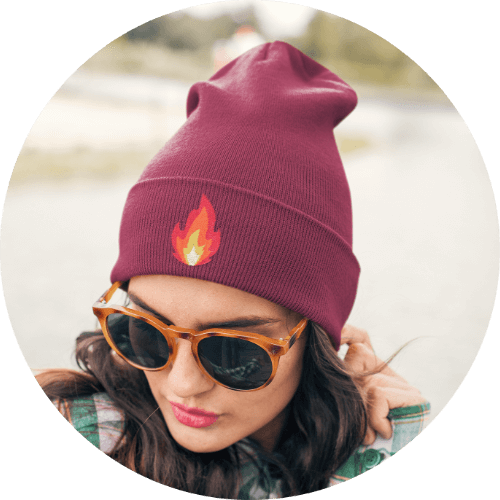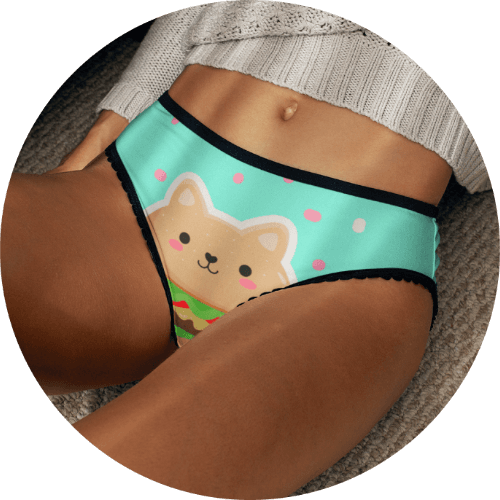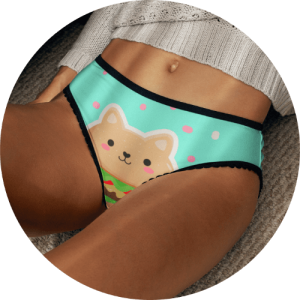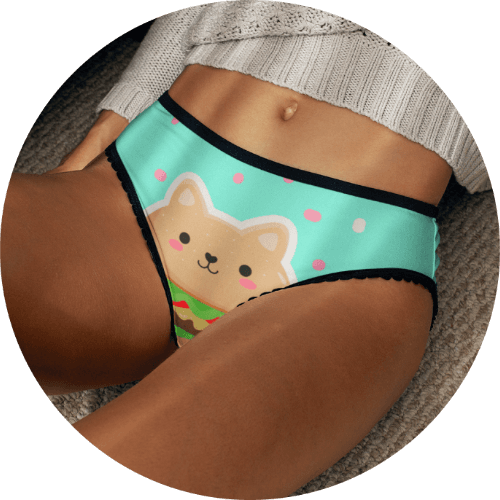 10. Undies and Socks as Personalized Gifts for Her
If you know the person intimately, you can surprise her with matching cheeky undies and socks. And what's great about these items to your online store – they're super fun to design, and they sell really well for they're super lightweight and cost next to nothing to ship. And people will always need socks since after every wash they do seem to lose their partner. 
11. Leggings as Personalized Gifts for Her
Leggings aren't confined to a yoga studio or around the house anymore. They are everywhere from the runway to the airport, so you can be sure that they make a great gift. Leggings have long since replaced jeans as a go-to garment for women, so get on board by designing leggings as a personalized gift for her today!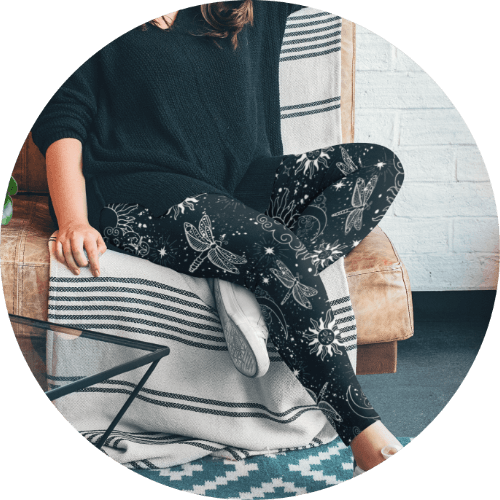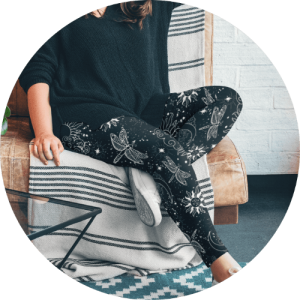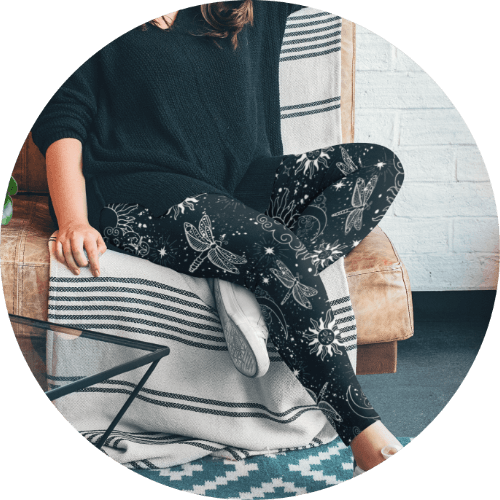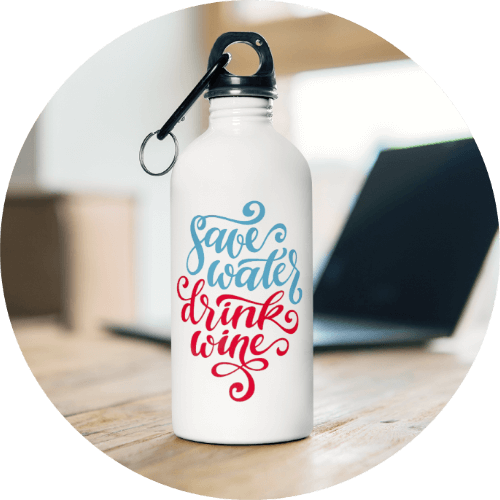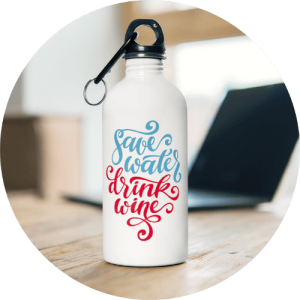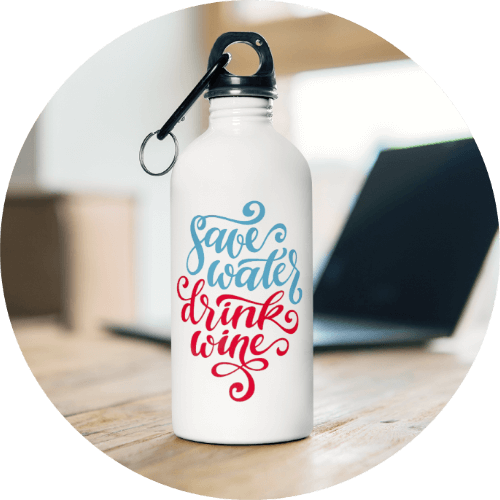 12. Personalized Water Bottle
Hydrating is essential, so why not do it in style? This perfect size stainless steel water bottle has a safe closing to keep one's bag dry. The amazing print quality makes it as appealing as practical: For travel, dance classes, or on a desk next to one's laptop – great for special occasions and everyday use, a personalized water bottle will always come in handy. 
13. A Personalized Gift for Her: Coffee Lovers' Edition
The high-quality coffee mug makes it an appreciated gift to every true coffee or tea lover. These customized mugs make great collections and can be printed with your own seasonal designs.  You can really brighten up a day, not only with coffee or tea, but especially because of your lovely design full-wrap printed around the outside.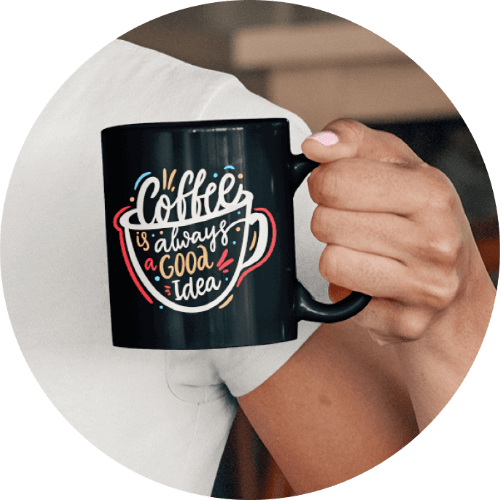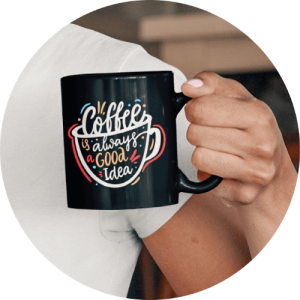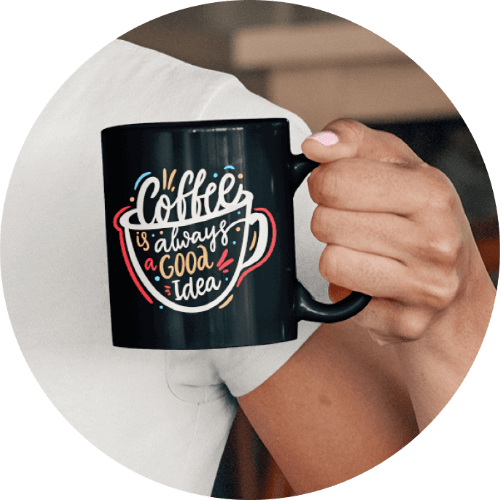 Create a Custom Gift for Her!
Personalized Gifts for Her 2023. How Does It Work?
We here at Printify specialize in transforming anyone into an owner, designer, and entrepreneur. This is made possible through a combination of the best parts of print on demand and dropshipping – distilled into an innovative business model tailor-made for budding businesspeople. 
In short, this methodology empowers 'regular' people with the tools necessary to create their own lines of merchandise without putting money down, paying for storage, maintaining a physical location, hiring staff, or any other business hurdles that can derail an emerging venture.
It's simple; you can make your own personalized gift for her (or an entire store inventory) in just a few minutes (not hours).
Get Started With Print on Demand Dropshipping
Anyway, personalized gifts are way more thoughtful and special than generic gifts. People love feeling unique. And why would anyone pick something that costs more time, effort, and money if they can get a fabulous and unique gift from the comfort of their home? Besides, 59% of Americans plan to do their holiday shopping online. At least 1/3 of consumers fancy the ability to personalize their products. You do the math. 
If you are looking to customize products of your eCommerce store and hop on the personalized gifts for her train, take to our mockup generator and start designing right away!
Personalized Gifts for Her 2023 & No Order Minimum
Suppose you're having trouble isolating exactly what item(s) could brighten her day. Why not take matters into your own hands? After all, as the initiator, you're the one occupying the command seat – take full control!
For some people, at first, many people doubt their ability to design a personalized gift for her – one just doesn't know where to begin. But don't fret, this process is a whole lot easier than you ever might have imagined. In fact, it's our goal to help people just like you on their journey to put a smile on other people's faces. 
Additionally, selling personalized gifts can be super profitable. Incorporating a few custom items into your eCommerce store's product inventory means opening your market demographics to an entirely new array of niches. Even securing a small piece of that huge pie equates to sales galore.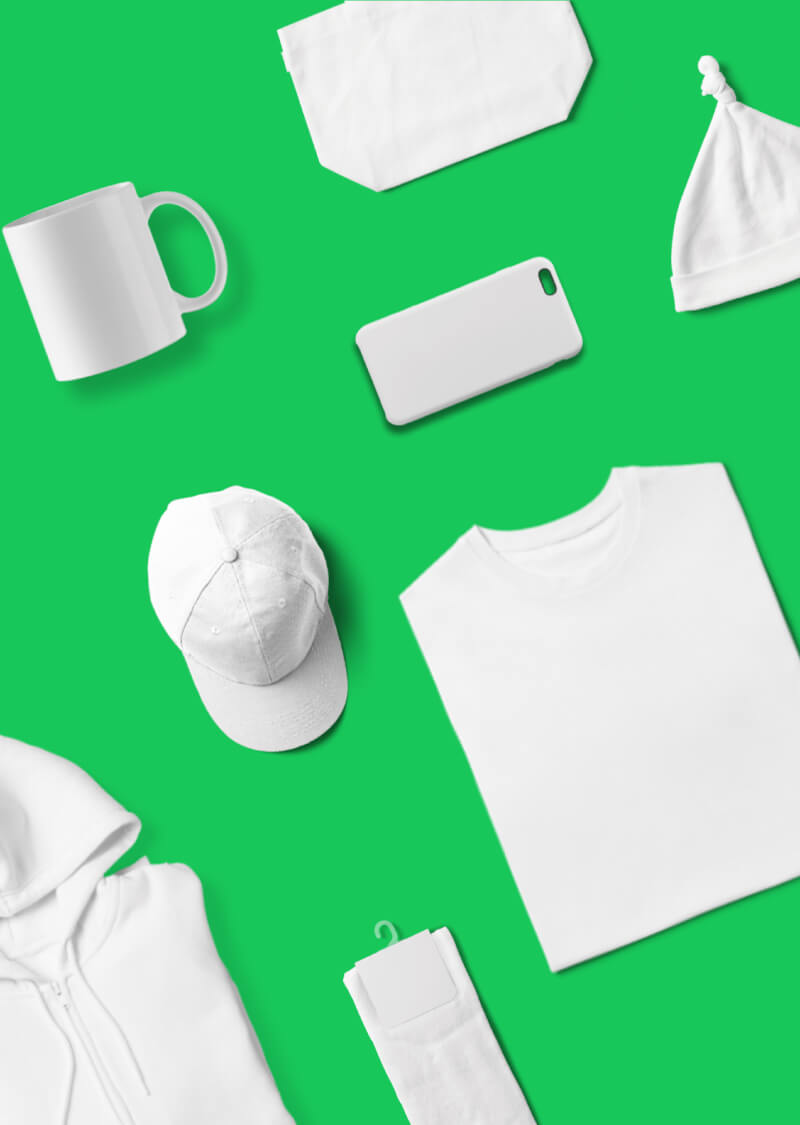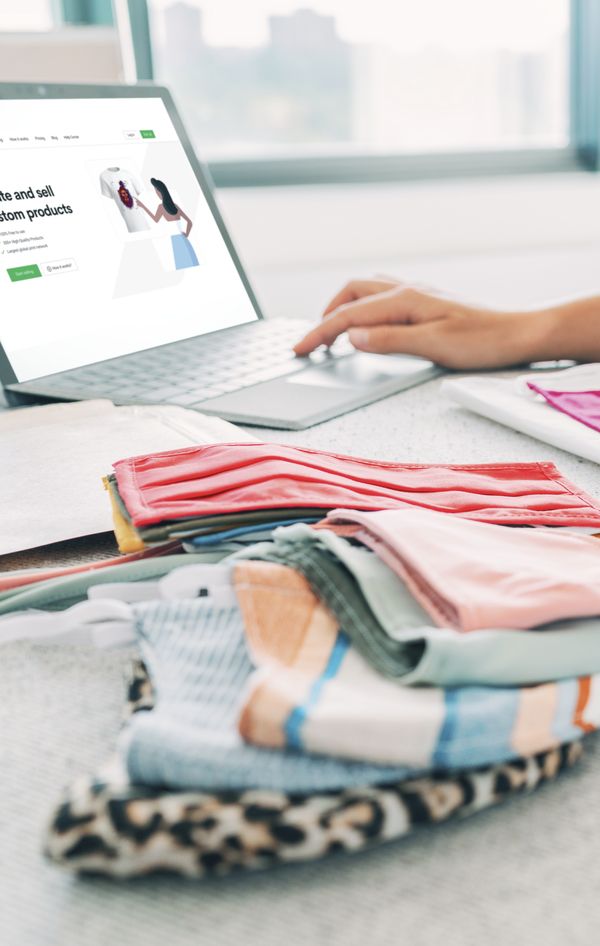 Create Your Own Personalized Gifts for Her in 2023
The first thing you want to do is set up a Printify account if you haven't already. We've got 800+ products in our catalog to choose from, so selling personalized gifts for her is a great way to increase revenue, monetize your creative ideas, and, most importantly, make someone's day.  
Start Designing Personalized Gifts for Her!