Create a one-of-a-kind gift for a special occasion with our sleek and beautiful personalized jewelry box.
Match your designs with several colors, find the perfect mix of styles and elegance as a gift, or create a classic jewelry box for your online store.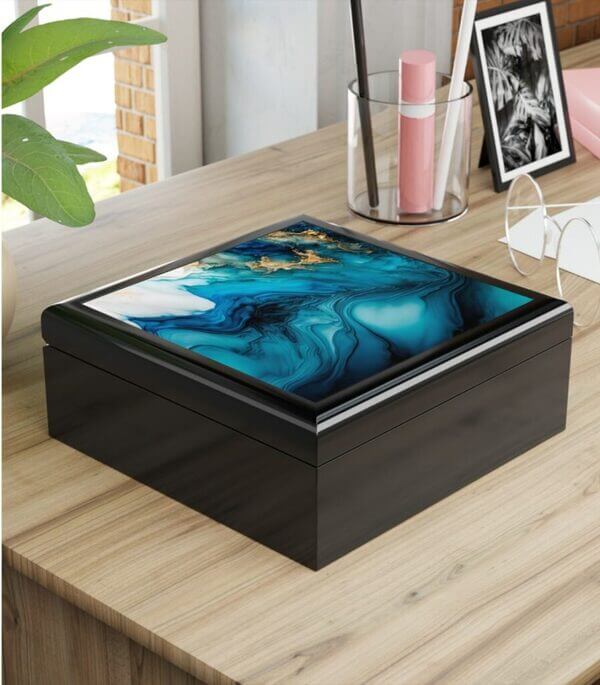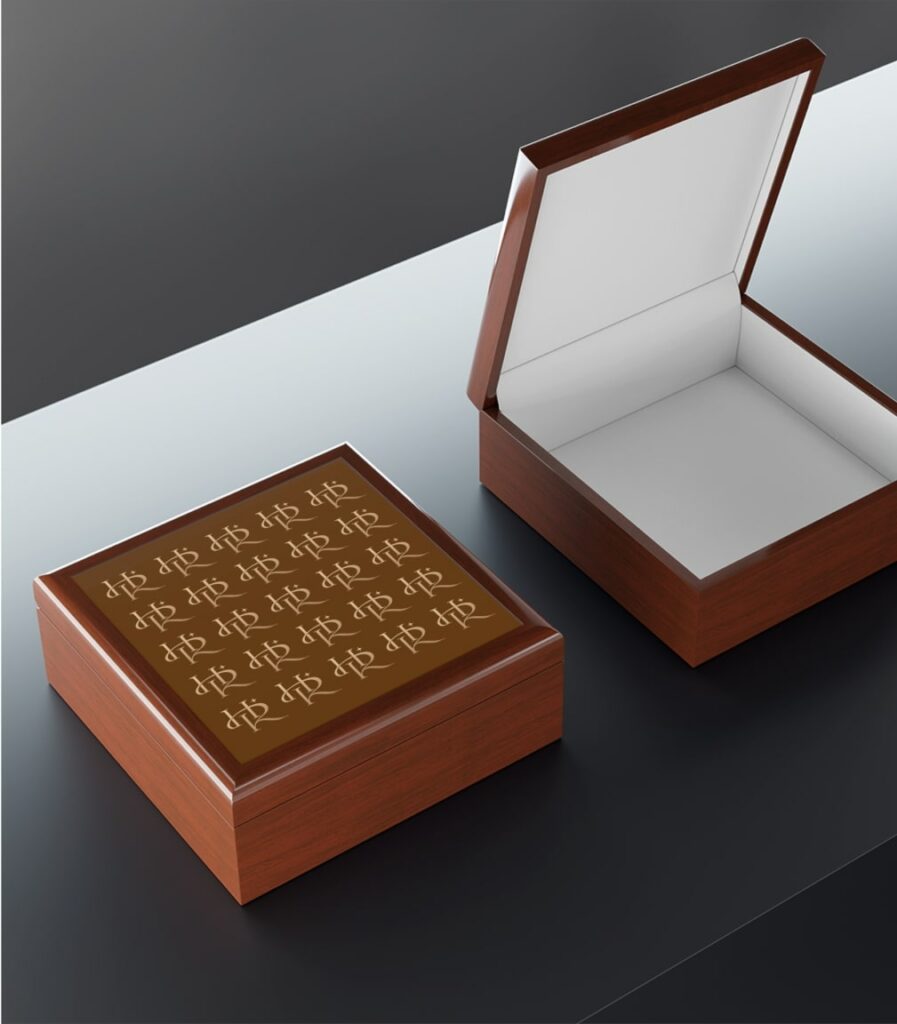 Start Your Business With Printify
Design Your Own Wooden Jewelry Box Online
Use our stylish print-on-demand product label and personalize your jewelry boxes with custom designs. Consider creating a bespoke box for necklaces, earrings, bracelets, and other valuable materials.
Whether you're an online seller or seeking the perfect gift, Printify offers full print design control and a ready-made product shipped throughout the US.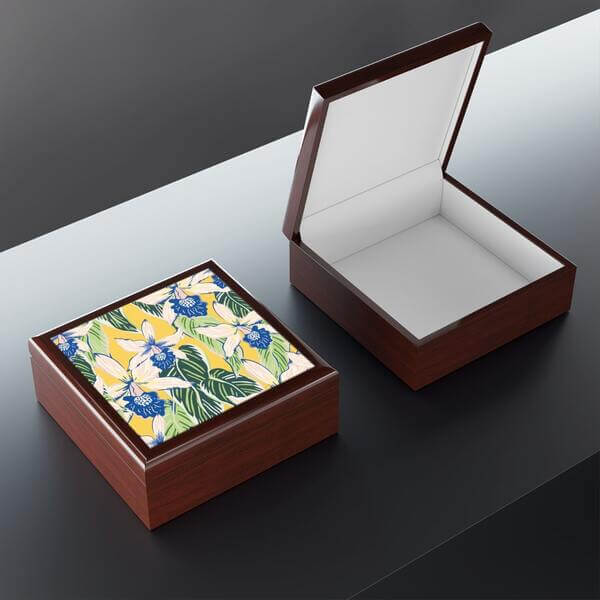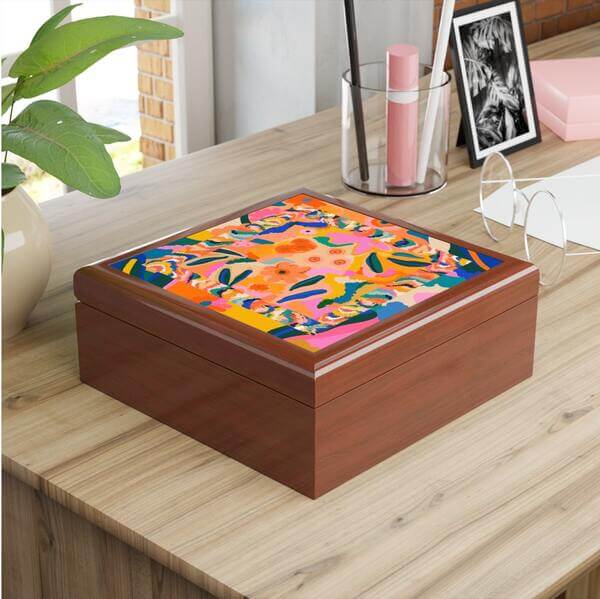 Customize individual jewelry boxes for any season – Mother's day, Valentine's Day, or as a wedding gift with a special message. Create a personalized jewelry box for a little girl on her birthday or a young man's Bat Mitzvah.
Choose our white-label jewelry boxes and make classic gifts for kids, women, and other demographics – something extra unique to store a favorite treasure.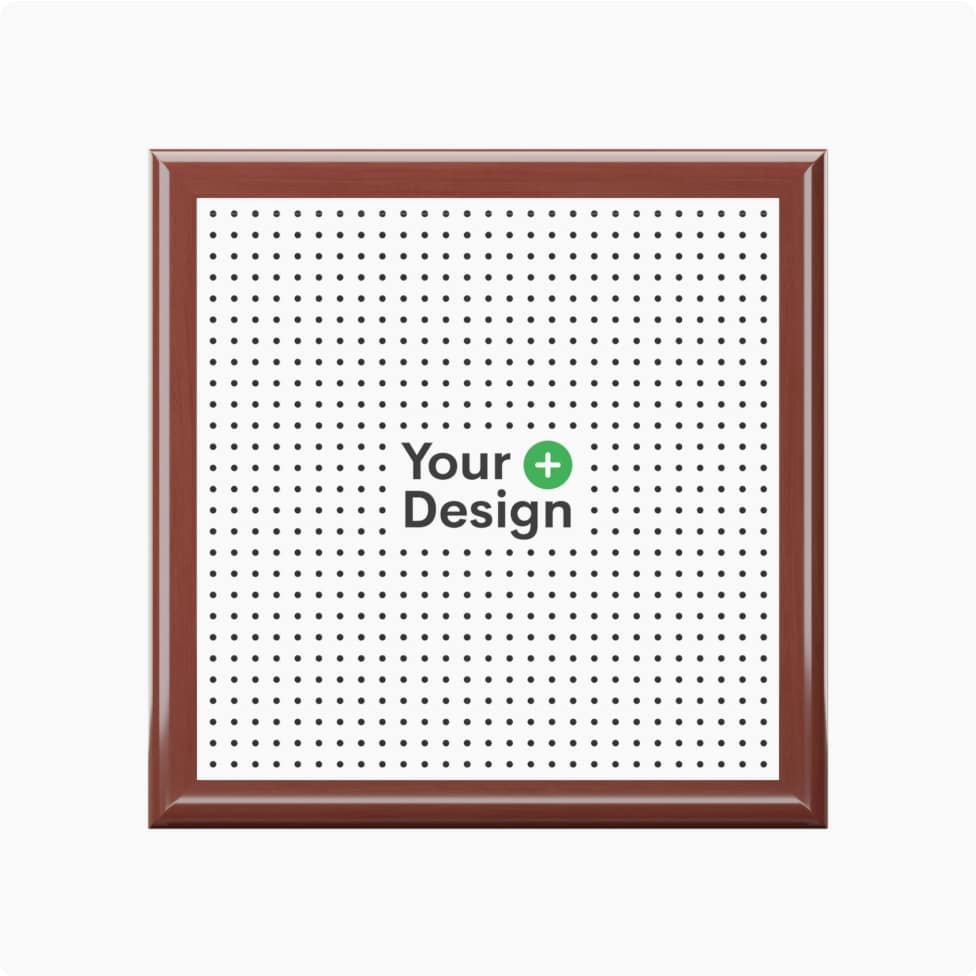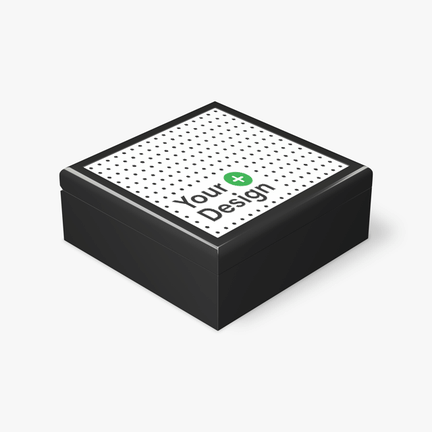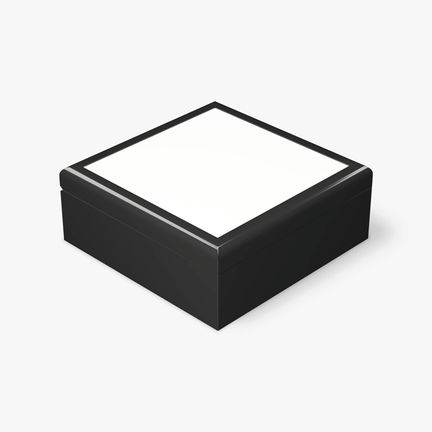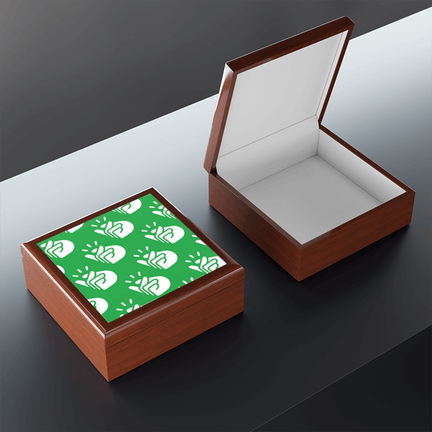 Each wooden jewelry box is quality-controlled, consisting of durable 90° hinges and an inner felt lining that will last throughout use. Customize the front side print area and choose a favorite color for the glossy finish.
Start designing through the Printify interface and order a sample jewelry box. For merchants, we offer multiple options for you to set up eCommerce integrations and add our print-on-demand boxes to your store for free.
Design Your Own Personalized Jewelry Box
No Limits to Design the Best Custom Jewelry Box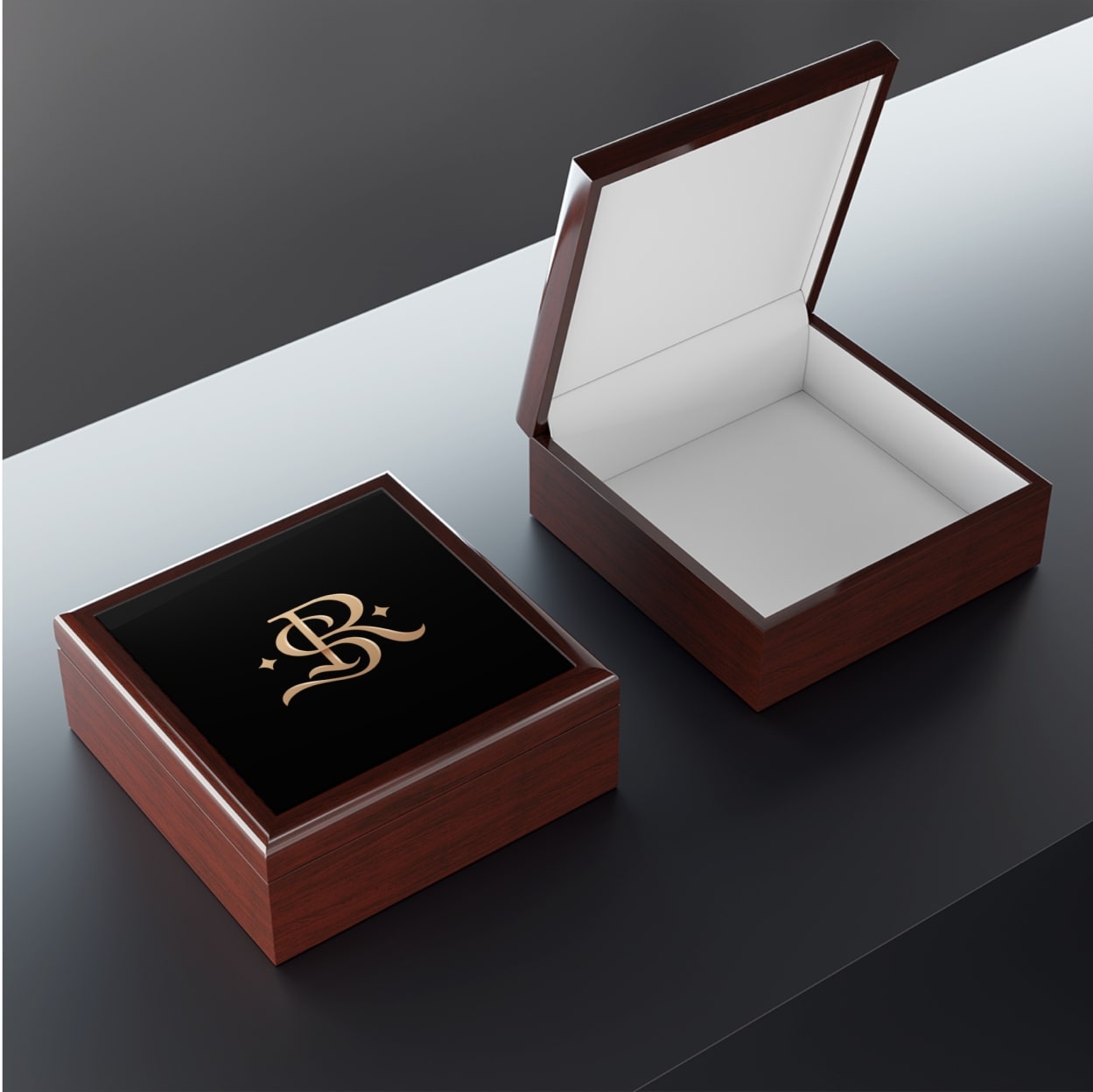 With Printify's free Mockup Generator, add text to a design with all the fonts, colors, and formats needed. Take advantage and add a personalized initial for the giftee, or add a slogan, message, or phrase that gives more value to the gifts inside.
Patterns, Graphics, Illustrations
Our sophisticated print technologies give your digital graphics the highest quality possible. That means all artwork, vector graphics, and flowing pattern designs will be a pure joy to look at and admire, even at a distance.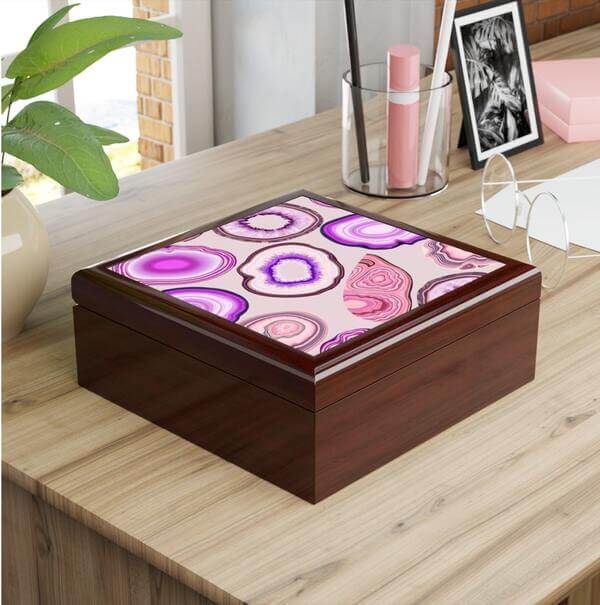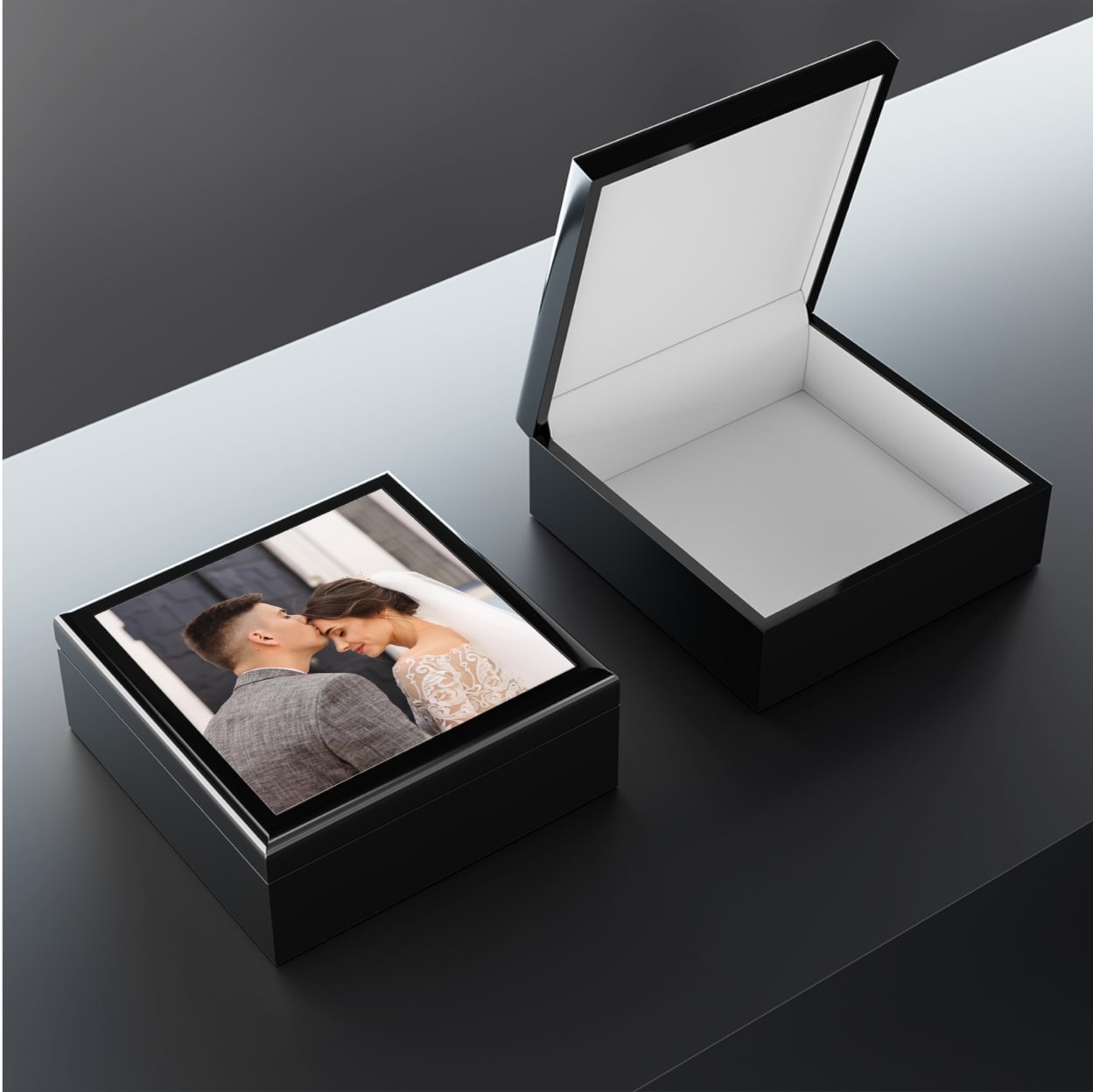 What better way to style your custom jewelry box than with a photo fit for the occasion? Place the portrait or vista that brings you or your customers a fondness only topped by their own precious memories.
A Universal Gift for Everyone
There really are no limits to a valuable storage item that people can find helpful. A personalized jewelry box for mom will allow her to prioritize her valuables, daughters to start their collection, and kids to eventually lose, just to find again years later.
Have fun with colors with a personalized kid jewelry box, and don't forget about a fancy personalized jewelry box for him, even if it's just for screws.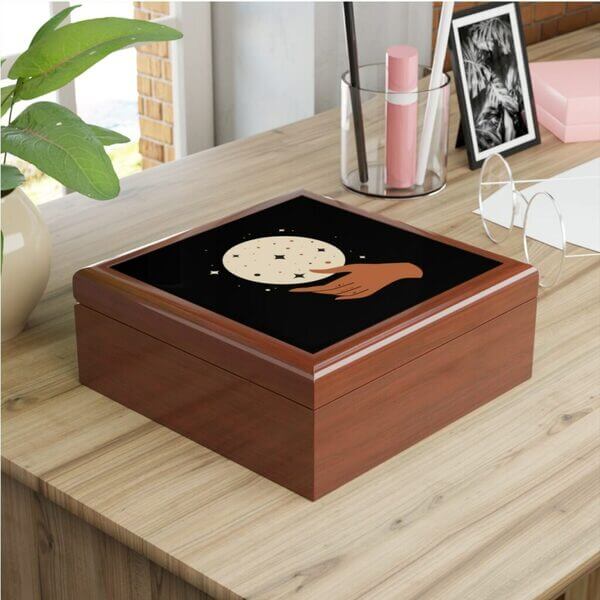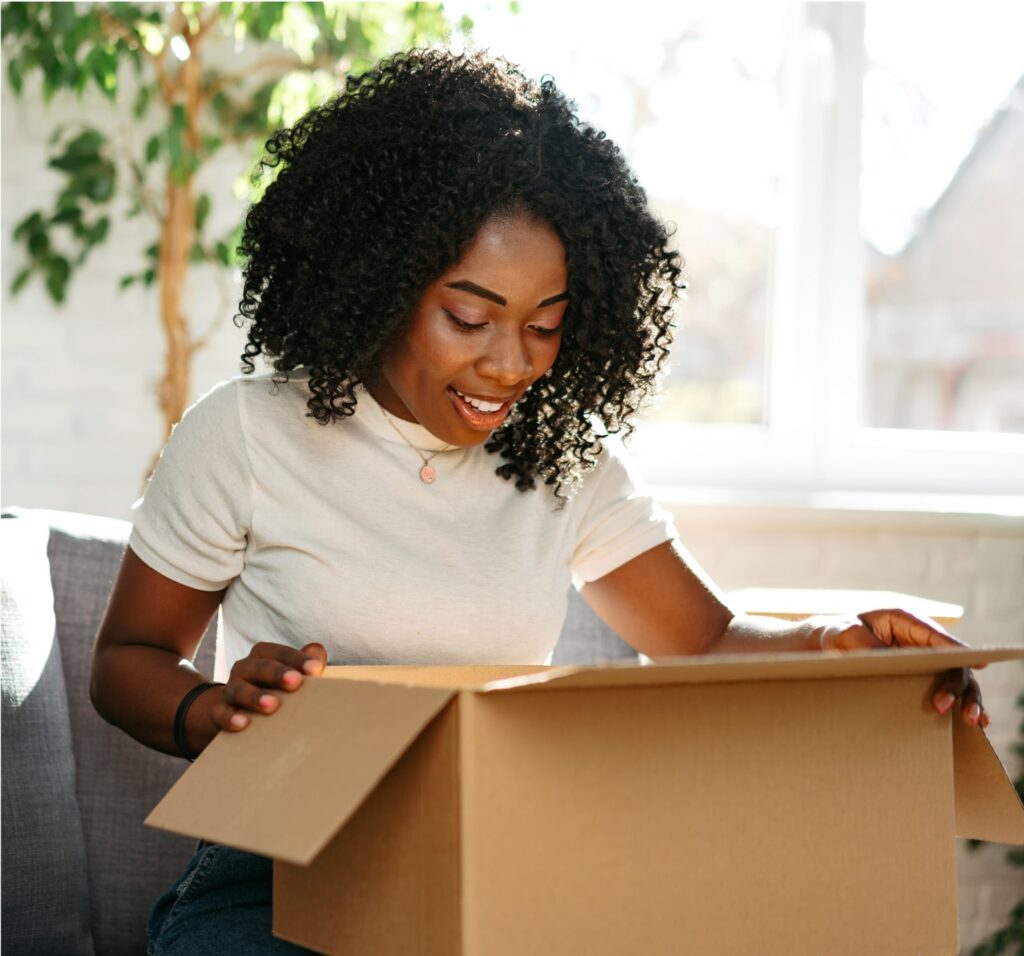 Order Personalized Jewelry Boxes With No Minimum
Personalize your jewelry box with a range of design potential without sacrificing your wallet. Order as many samples as you wish and fulfill listings indefinitely with our zero-order minimum policy.
Start a free account with Printify and enjoy our full list of accessories and graphic design tools – no hidden fees or upfront investment necessary.
Sell Personalized Jewelry Boxes With Printify
Customize a wonderful jewelry box using Printify's simple design interface. Turn your idea into a finished product in record time following these four simple steps: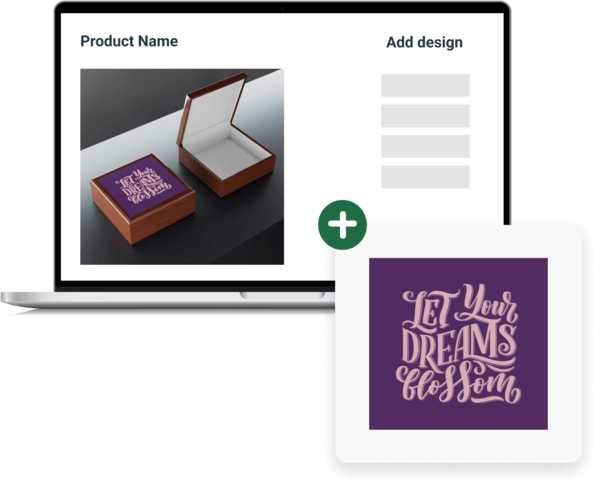 Use our Mockup Generator to apply your design. From a simple upload from your device, feel free to drag and drop a high-resolution image, employ our pattern creation tool for fast wraps, and use the fit and fill feature to round out the print area. Save your product template once finished.
Printify has partnered integrations with top-selling eCommerce websites, for example, Shopify, eBay, Walmart, Etsy, and WooCommerce. We even offer a custom API integration, all of which you can find on the Printify home dashboard next to your profile.
Once you've added a store through any of our integrations, go to the My Products page on your Printify account. Then, select your newly created jewelry box, and click to publish on your shop. Sell as listings on your store, and even consider buying a personalized jewelry box wholesale in bulk for events and conventions.
Once you've set up a payment gateway, watch as your customers make a purchase and receive their prize without any hands-on effort on your part. We handle all orders, including fulfillment, packaging, shipping, and order routing.
Frequently Asked Questions
Whether you're designing a gift with a special message, taking your first steps in eCommerce, or are an established industry player with consistent sales, we recommend you choose a print-on-demand jewelry box as your next potential passion project.