Earrings, bracelets, and pendants need a safe and elegant place to be tucked away and protected. A personalized jewelry box is ideal to fulfill all those needs. So, keep your jewelry and other valuables secure and safe with our standing gift box.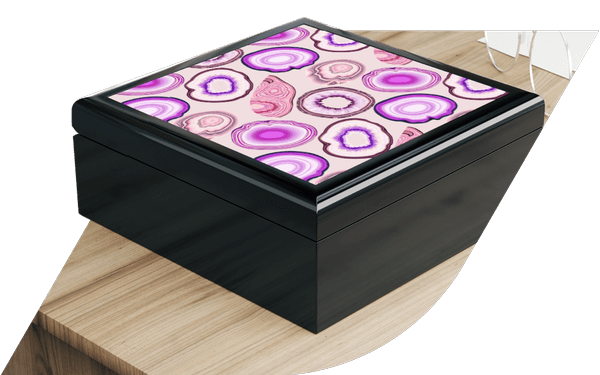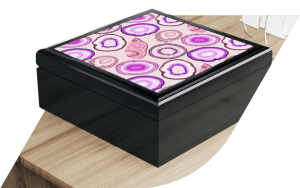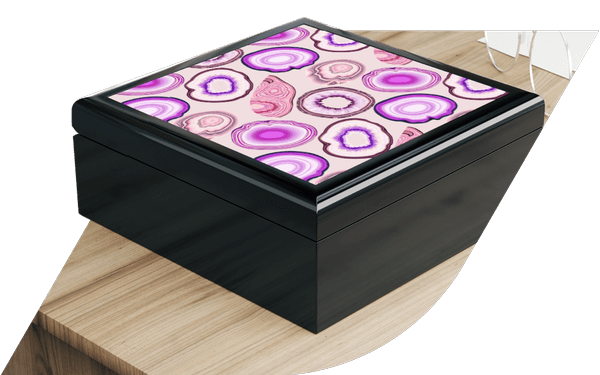 Features of Our Personalized Jewelry Box
Create a memorable and one-of-a-kind gift for any special occasion, such as a birthday, by making the most of our beautiful and elegant personalized jewelry box. You can buy this box in several colors, and it features sturdy dual hinges, which lock at ninety degrees. 
Design Your Own Wooden Jewelry Box Online
Personalize your own custom jewelry boxes, such as a jewelry box for necklaces, with your design to sell on your e-store. You can offer personalized ballerina boxes to satisfy your customers. Each wooden jewelry box is made of top-quality components that will last for many years.
Whether you are a merchant or an online seller, you can offer already prepared personalized boxes with your designs. On the other hand, you can provide individual designs for any occasion, such as Birthdays and Valentine's Day.  
It is even possible to create custom jewelry boxes and gift boxes for kids to celebrate many special moments, such as their First Communion and Bat Mitzvah. Unique and personalized boxes, such as a vintage jewelry box, make wonderful gifts and are ideal for storing a kid's favorite treasures and other accessories.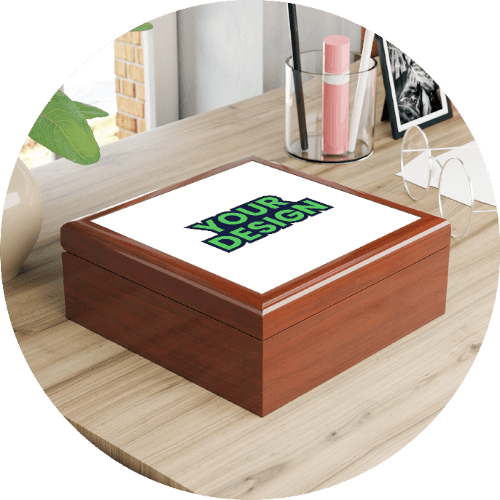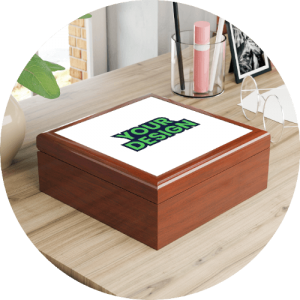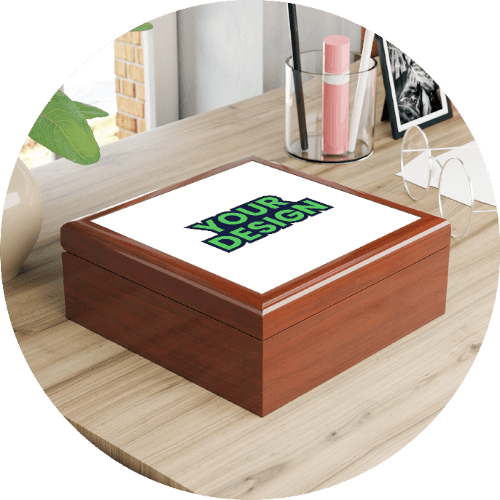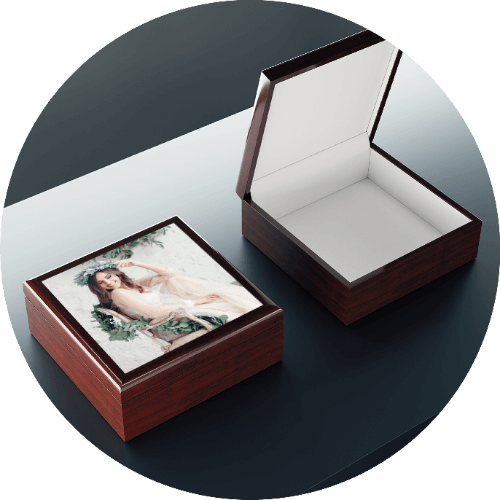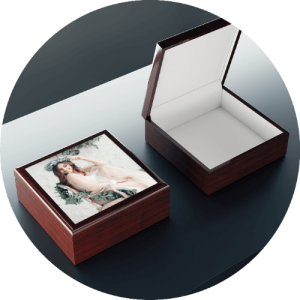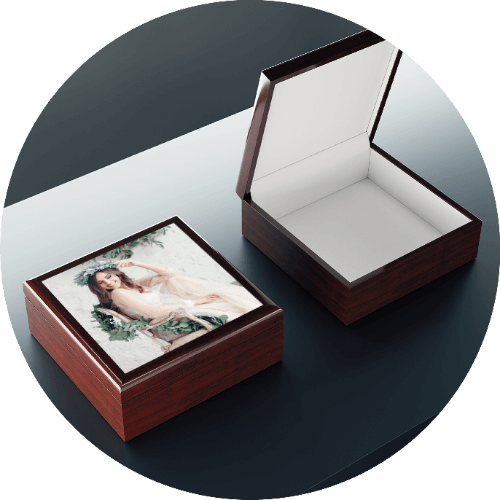 Little trinkets, her best princess ring, those dangly earrings that she loves to wear with her beloved dress-up gown… Keep all of them in her personalized jewelry box. These sturdy wood jewelry boxes will help keep bracelets and rings from getting tangled, allowing her to easily choose her jewelry. Let her effectively express her inner princess with her photo or name on an ornate jewelry storage box.
An elegant and unique personalized jewelry box is a suitable gift for both women and men recipients as well as for individuals of all ages. Most men and boys have a number of watches and neck chains lying around, not to mention all of the tie pins, cufflinks, and ear studs.
Storing these accessories in a compact jewelry box will make getting dressed hassle-free and straightforward, while also keeping all their items protected and easy to find.
You can offer a high-end line of choices in men's jewelry boxes to your customers. Let them choose handsomely designed and sturdy wooden jewelry boxes in an exquisite finish that they will love.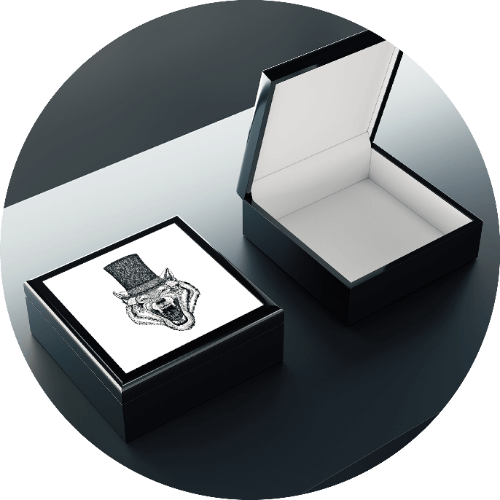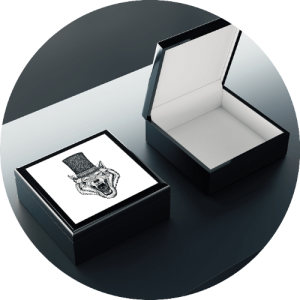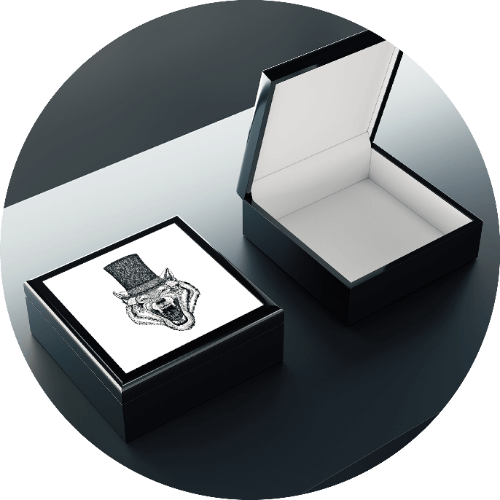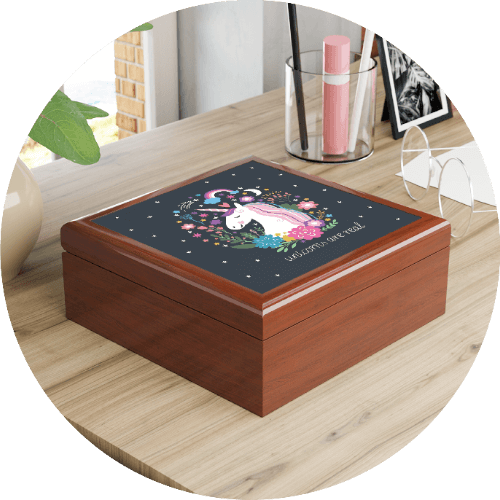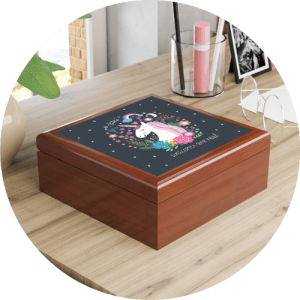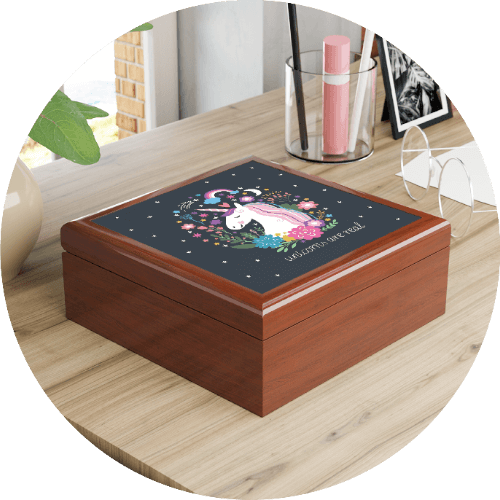 Let your customers show their love for kids close to them with a personalized kids jewelry box. For a new, unique, and lovely addition to a kid's bedroom, please your customers with children's wooden jewelry boxes.
These are gorgeous in design and will add a sense of wonder and style to any room. A beautiful and elegant jewelry box is a staple item in every little girl's room. And not only is it a stylish piece of decor, but it also provides them with a secure and simple place to organize their rapidly growing jewelry collection. 
With so many unique and different colors, such as Golden Oak, Red Mahogany, Ebony Black, it is simple to find one that she will always cherish and treasure. Find quality and sturdy wooden jewelry boxes for kids and beautiful jewelry boxes for little girls with pop-up twirling fairies, ballerinas, and horses.
Create Your First Personalized Jewelry Box!
How do I Start an Online Business Right Now?
Do you want to start an online business, but you are worried about capital, human resources, and lack of experience? If so, selling personalized jewelry boxes with Printify is probably one of the best options for you.
Printify is one of the simplest, most hassle-free, and newbie-friendly business models in the POD business today. Selling jewelry boxes through print on demand is very easy. You can easily get started risk-free and focus your money and resources elsewhere, like paid advertising.
Jewelry Box Business With Printify
Keeping future success in mind, it is easy to launch the personalized jewelry box business with Printify. With a trusted fulfillment partner, you can take your personalized jewelry box business to the next level. The best thing is that we will take care of the printing, packing, and shipping, and there is no need to invest money in inventory. However, as a merchant, you cannot print products that infringe on the intellectual property right of others.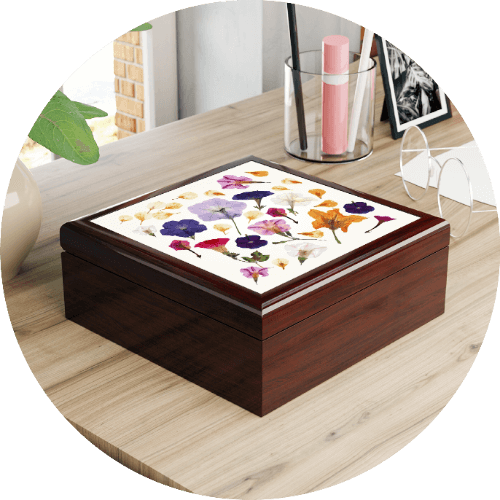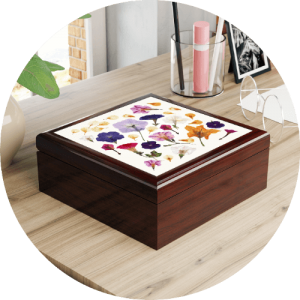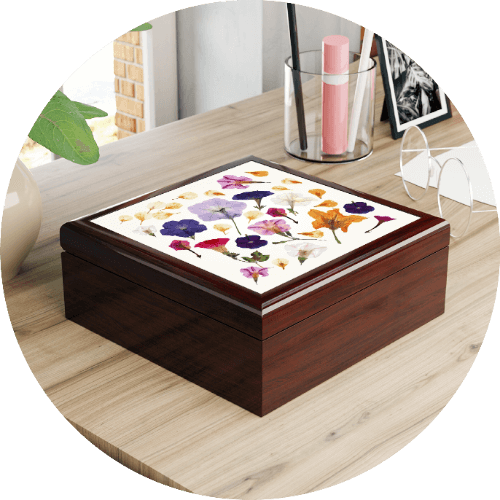 FAQs About Personalized Jewelry Boxes
Whether you are at the start of your e-commerce journey or you are already an established player in the industry with plenty of experience, consider selling personalized jewelry boxes as your next passion project.
Create Your First Personalized Jewelry Box!