Print-On-Demand Australia
Printify has landed in Australia! Sell your products with local Aussie print providers!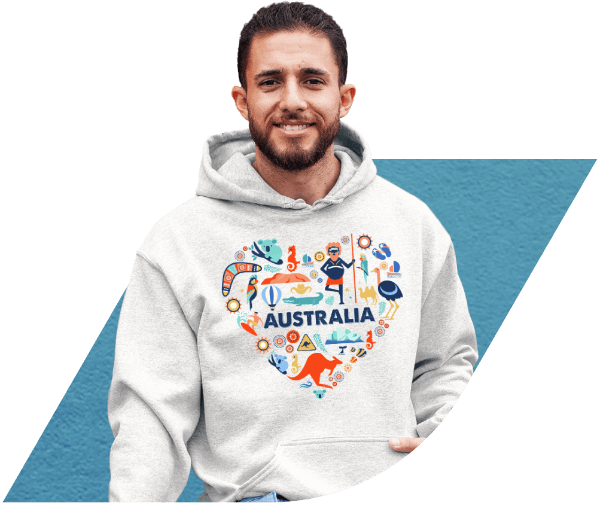 What's Print-On-Demand for Australia? How Does It Work?
Have you ever wanted to start your own business with little to no investment? Here is everything you need to know about print-on-demand in Australia!
Print-on-demand is a technology that puts designs and artwork on a standardized series of products like T-shirts, hoodies, coffee mugs and posters, and many other things to sell online. Before anything is produced, someone has sold a product to one of their customers in their online store. The product is only produced dropshipped after the sale.
Why Should You Start a Print-On-Demand Store in Australia?

Printify's Merchandise Bestsellers
These are the categories that you should explore when opening a store. No matter if this is just for extra income, or you're trying to make a transition to full-time in online business, here are the top genres for consideration.
Start Selling With Print-On-Demand!
Start Your Own Print-On-Demand Business!
Why Should You Use Printify for Print-On-Demand in Australia?
Printify allows you to connect with great print providers in Australia and around the world.
We have over 300,000 shop owners all over the world on our platform selling thousands of pieces of merchandise every day! 
Trusted by over 100,000 Merchants
Hear it from our vast community of happy merchants who run profitable businesses on the Printify platform.
I don't have to invest the money I can't lose into my business. With Printify, I only pay the fulfillment fees, and the rest is all profit.
I really appreciate working with Printify on my brand. Afro Unicorn was only supposed to be my design on a white shirt. It is so much more. Printify allows me the time to run the business and not work in the business.
Printify helped me start a completely hands-off revenue stream. When you spot a niche that you want to enter quickly, you don't have to worry about buying stock or equipment.
Printify Premium has helped my profit margins tremendously, and spending $20 a month has probably saved me over $200 a month.
Using Printify saved our struggling business of 6 years and gave us more time with our family.
I like Printify products because they tie in with our organisation's message.
I love the Printify Mockup Generator. It keeps everything consistent and allows me to keep my brand looking sharp and professional.
How Does Dropshipping Work for Print-On-Demand Australia?
Dropshipping is a fancy way of saying you'll never see your product. That's because it's shipped directly from the print provider and their facilities to the customer that purchased your product. Your customer orders it on your store, the item is printed packaged and produced and out the door directly from the provider. Nowhere are you required to put your hands on the product. So when you hear drop shipping, think effortless, at least with Printify!
What Print-On-Demand Products Can I Dropship in Australia?
Take a look at our catalog of products. You'll be able to see exactly which print variety provides them, their production time on average, shipping costs, and the cost of the individual item from the provider. We have over 850 products in our catalog, just waiting for your powerful, creative, inspiring, and world-changing designs to be put on them!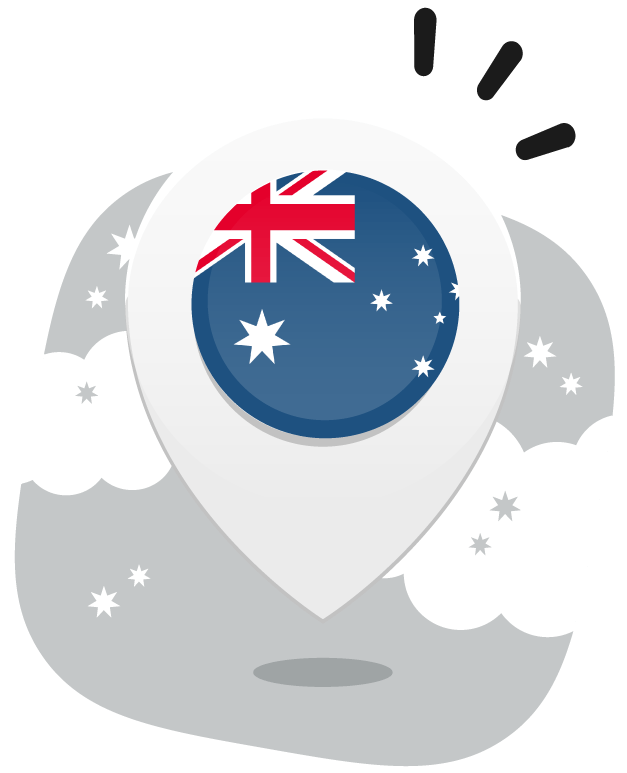 Print-On-Demand Success With Printify
Start Your Own Print-On-Demand Business!
Sell Print-On-Demand Products on Shopify and Other Platforms
Printify offers smooth integration with many of the most popular e-commerce platforms. That means you can sell custom products in Australia and beyond using Wix, Etsy, Shopify, and more.
Start Selling Print-On-Demand T-Shirts and Merchandise in Australia
Print-on-demand for Australia means that you as a merchant can sell small amounts of product, including just a single unit, to your customers without producing anything before the order. Everything is produced only after it's sold and that will keep your store profitable without the need for a lot of overhead costs. You can send products from our print provider to your customer without the need for you to be in the middle.
Printify Australia Partnerships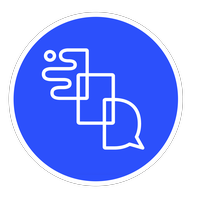 Printify has partnered with The Print Bar in Australia to bring you and your customers the amazing designs you're craving. Check them out here and you'll see that they're everything you've been after in a print provider in Australia! 
They're located in Brisbane, and ship worldwide, especially to Australia (of course) and New Zealand.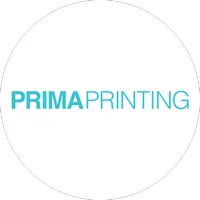 Prima Printing is now the largest manufacturer of consumer imaging products in Australia and New Zealand.
Here Are the Benefits of Using Printify Platform:
Hot Takes: Here's Where to Learn How to Sell Print-On-Demand Products
Printify
Blog & YouTube channel
Whether you're looking for marketing tips, product news, want to keep up with designs and trends, or simply get motivated by success stories, the Printify blog is your one-stop-shop for knowledge and inspiration for your business.
Printify also has a YouTube page with lots of great product reviews for items found on the Printify catalog as well as helpful videos.
FAQ for Print-On-Demand in Australia
Start Your Own Print-On-Demand Business!
This is a great time to start a new adventure! Get started with Printify today, and you and your bank account will hopefully be thanking you for years to come!