Print-on-Demand Australia
Sell print-on-demand products with our local Aussie Print Providers or join a global market to sell your personalized merch internationally.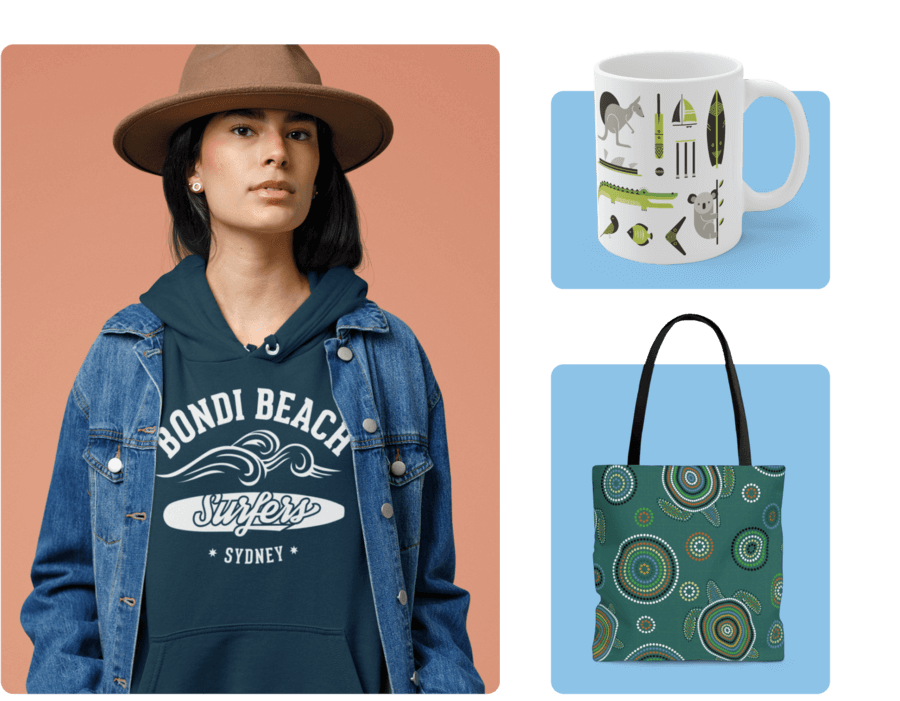 Start Your Own Print-on-Demand Business!
What's Print-on-Demand and How Does It Work?
Print-on-demand is a technology that puts designs and artwork on products like t-shirts, hoodies, coffee mugs, posters, pillows, and more.
Products are printed, and orders are fulfilled only after the items are ordered from your store, or you place a sample order directly from the print-on-demand suppliers.
Australia has several print-on-demand companies like Printify that offer a range of products and services to individuals and businesses, making it easier to create and sell their own custom merchandise without the need for large investments or inventory management.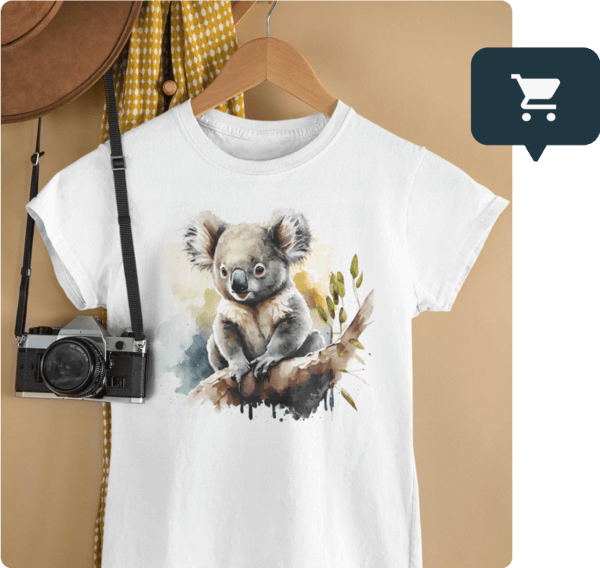 Why Should You Start a Print-on-Demand Store in Australia?
Make a name for yourself and some extra cash by joining the booming eCommerce industry.
Here's your chance to start online stores, create and sell products, work out engaging marketing strategies, and more.
You don't even need to bring your own designs, only a bit of motivation. There hasn't been a better time than now to start your print-on-demand business.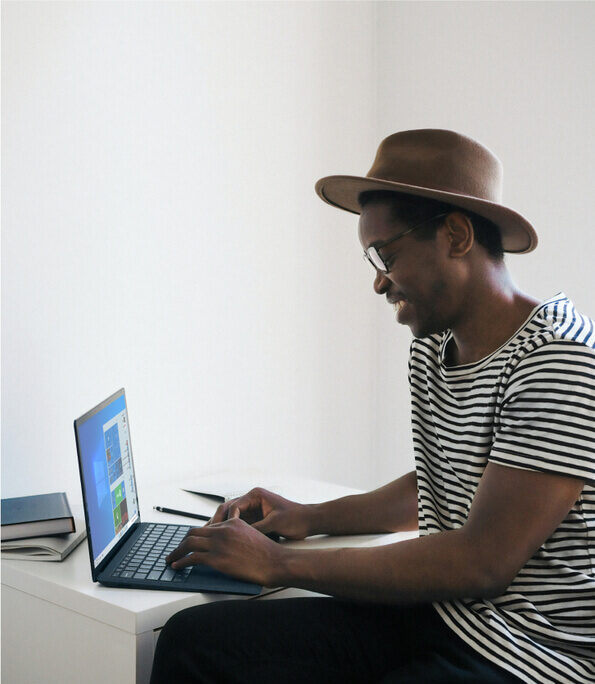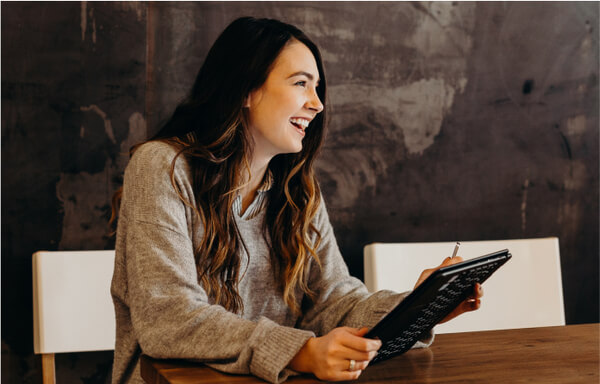 Why Should You Use Printify for Print-on-Demand in Australia?
It's the top choice for entrepreneurs and businesses seeking a reliable print-on-demand service.
With competitive pricing and a network of Print Providers across the globe, Printify offers seamless integration with major eCommerce platforms and top-notch merchant support, among other things.
Our extensive network of Print Providers ensures fast and reliable deliveries, regardless of the destination.
Start Your Own Print-On-Demand Business!
Join Over 100,000 Trusted Printify Merchants
Discover the success stories of print-on-demand companies and merchants from our vast community of Printify platform users.
I don't have to invest the money I can't lose into my business. With Printify, I only pay the fulfillment fees, and the rest is all profit.
I really appreciate working with Printify on my brand. Afro Unicorn was only supposed to be my design on a white shirt. It is so much more. Printify allows me the time to run the business and not work in the business.
Printify helped me start a completely hands-off revenue stream. When you spot a niche that you want to enter quickly, you don't have to worry about buying stock or equipment.
Printify Premium has helped my profit margins tremendously, and spending $20 a month has probably saved me over $200 a month.
Using Printify saved our struggling business of 6 years and gave us more time with our family.
I like Printify products because they tie in with our organisation's message.
I love the Printify Mockup Generator. It keeps everything consistent and allows me to keep my brand looking sharp and professional.
Start Selling with Printify in Four Easy Steps
Our user-friendly platform, network of global Print Providers, and competitive pricing make it a breeze to start selling custom products online. You only need to register for the magic to happen!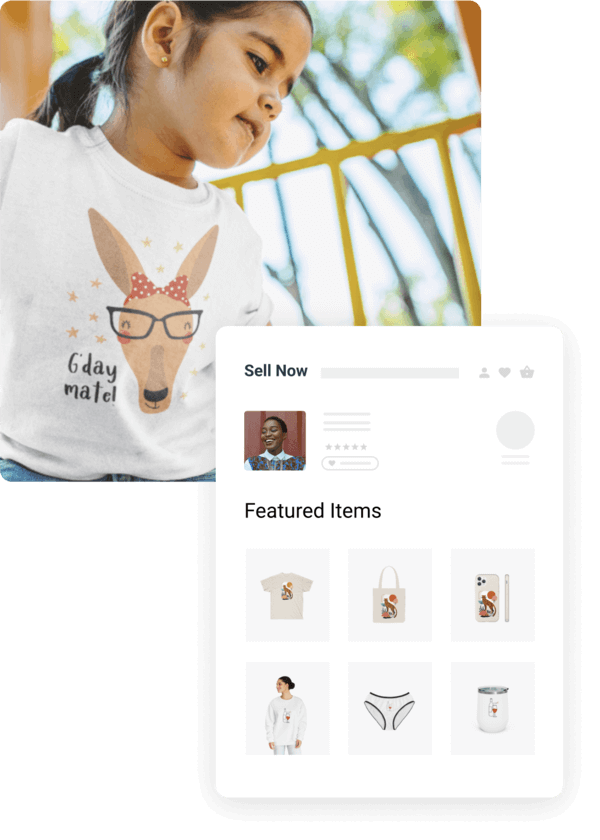 Select print-on-demand products from the Printify Catalog to sell on your online store from a wide range of customizable items, including t-shirts, tote bags, phone cases, pet bandanas, and more.
Upload or create your designs and custom branding on t-shirts and other print-on-demand products through our Mockup Generator.
Generate high-quality mockups for your online business.
Connect your Printify account to some of the most popular eCommerce platforms and marketplaces for a fully automated integration by clicking on My new store → Add new store in the top right.
Start listing products on your online store and watch that passive income come rolling in, we'll handle the rest. It has never been easier to run your own print-on-demand business.
Sell Print-on-Demand Products on Popular Platforms and Marketplaces
Printify empowers sellers to expand their businesses and offer custom products not only in Australia but also in other parts of the world.
This is made possible with the help of seamless integrations with leading eCommerce platforms such as Walmart, eBay, Etsy, Shopify, and others.
Discover Printify's Top Selling Merch
Whether you're looking for some extra cash or transitioning to running a full-time online business, these product options are a good choice to consider as your eCommerce starter pack.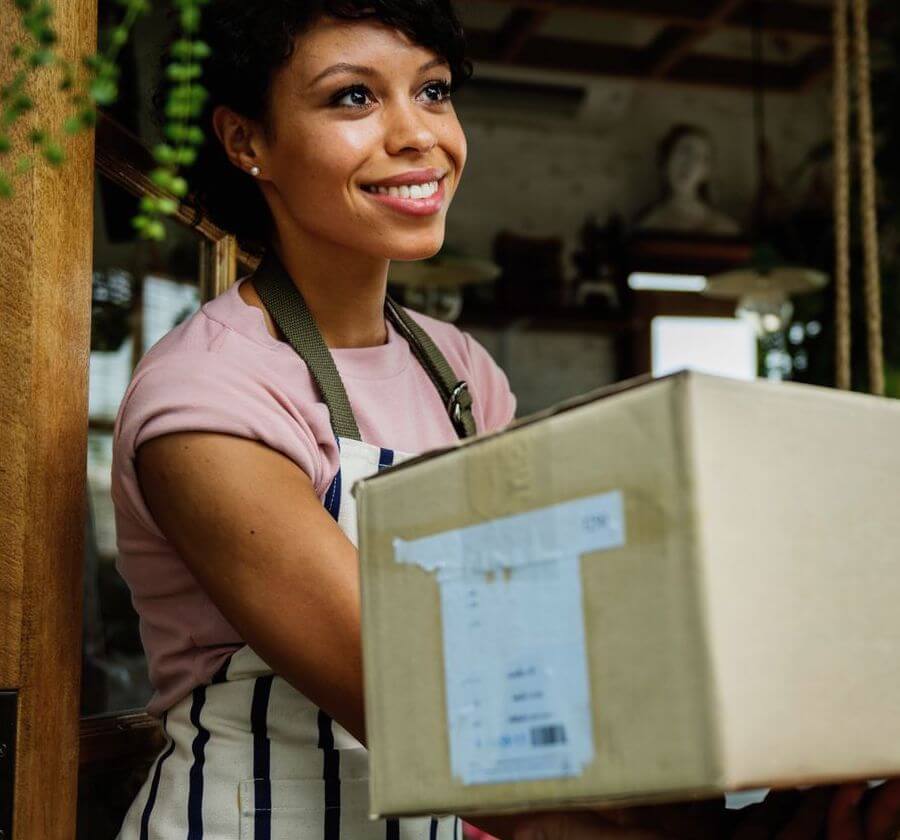 Start Selling Print-on-Demand Products in Australia
At Printify, we work with some of the best partner facilities to bring you and your customers high-quality customized print products – Prima Printing and the Print Bar.
We also have a vast network of Print Providers worldwide, making it easy for our customers to sell their customized products globally, even from Australia. Our global print network includes partner facilities in the United States, Canada, Europe, and Asia.
Hot Takes: Here's Where to Learn How to Sell Custom Products
Browse through the latest in eCommerce. Products, designs, trends – you name it. Get the best from leading experts, go through marketing tips, and read success stories from the merchants who work with us.
It's the one-stop shop to gain knowledge and inspiration for your business.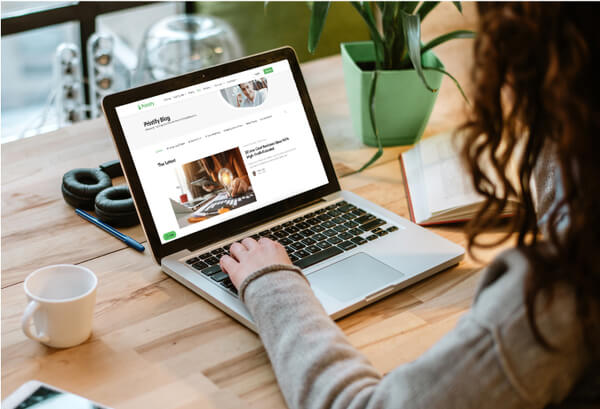 Our videos cover a range of topics, including how to choose a product, what products look like, how to add a design, integrate your store, find a niche, understand taxes, and more.
These videos will help you maximize your Printify experience and optimize your online store for success.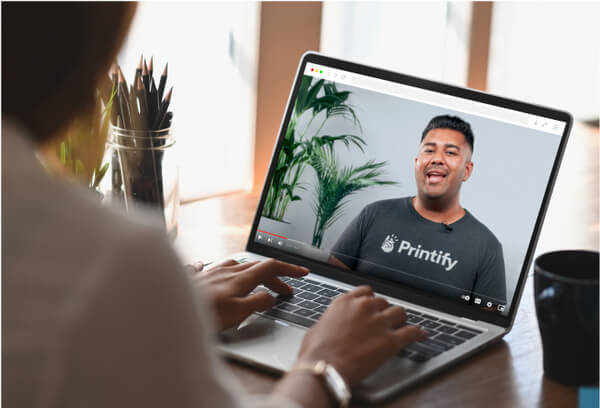 This is where you get knowledge and inspiration for your print-on-demand business by going through clear and easy-to-follow website guides.
 Printify Guides are a valuable resource for anyone looking to start or grow their print-on-demand business in Australia. These guides offer instructions on using the Printify platform, choosing a niche, marketing print-on-demand products, and more.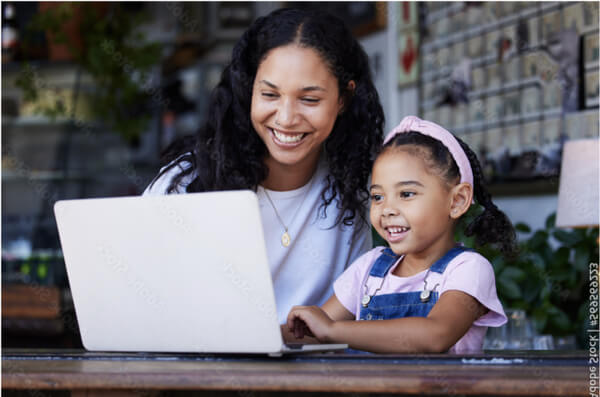 The Help Center includes an extensive library of useful articles, tutorials, and FAQs covering a range of topics, from how to set up your store to troubleshooting common issues.
The Help Center is your destination for the information and resources you need to succeed on the Printify platform.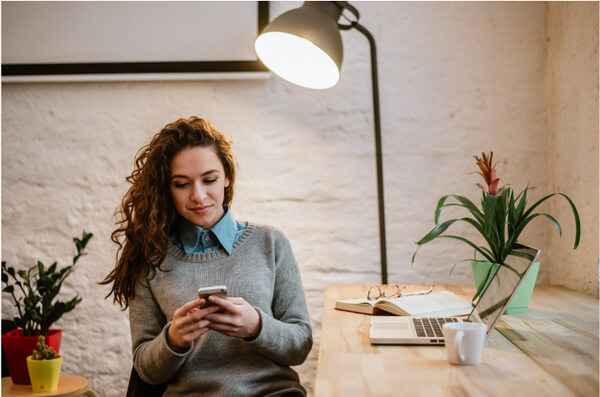 FAQ for Print-on-Demand in Australia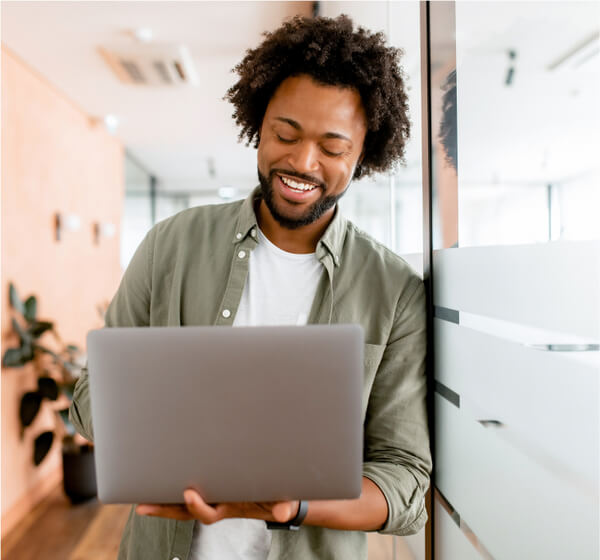 Start Your Own Print-on-Demand Business!
With the rise of eCommerce, there is a vast and growing market of consumers looking for unique and personalized products to purchase for themselves and their loved ones. Starting a print-on-demand business in Australia has never been easier, and there's no better time to get started than now, and with Printify.
Printify offers a simple and user-friendly platform for you to create and sell your custom merchandise without needing to keep stock or deal with massive printing equipment.
By leveraging the power of print-on-demand, you can turn your creative ideas into a profitable business venture and enjoy the benefits for years to come.
Check Out Other Product Ideas and Start Selling
Whether you're looking to start a side hustle or build a full-time business, Printify offers a range of products and services to help you succeed.
Start Your Own Print-on-Demand Business!