Create quality custom products with print-on-demand Europe. Ship through European fulfillment centers with zero inventory, and sell risk-free on your preferred eCommerce sales channel.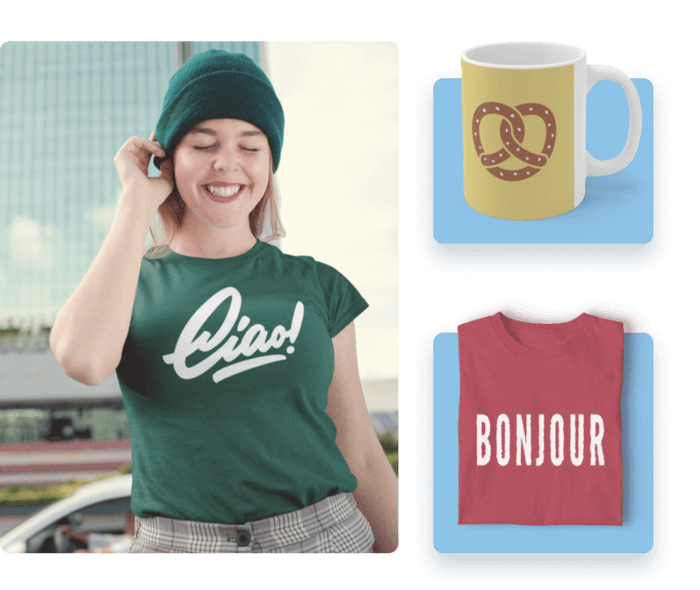 Enjoy faster delivery times
Choose from over 850+ Custom Products and enjoy fast, reliable deliveries within Europe and beyond, thanks to our global network of print providers – no more 30-day shipping from China.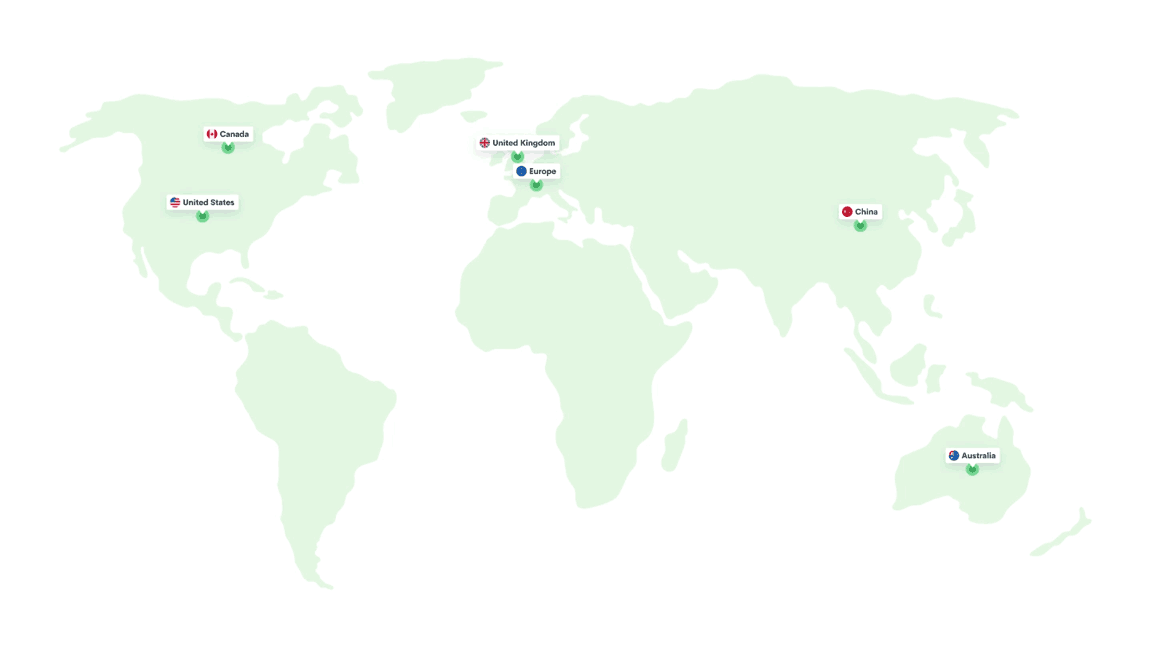 Start Your Own Print-On-Demand Business!
How Does Print-on-Demand in Europe Work?
Print-on-demand dropshipping in Europe is an online production system that lets you produce physical products on demand with your unique designs. Best of all, you can start a POD business exclusively online with no upfront costs.
Print-on-demand providers like Printify offer catalogs of white-label products, from apparel and accessories to home goods. You can easily personalize and present these products as your merchandise without holding inventory.
The system allows you to order products immediately or sell to customers by publishing to your online store via partnered eCommerce sales channel integrations.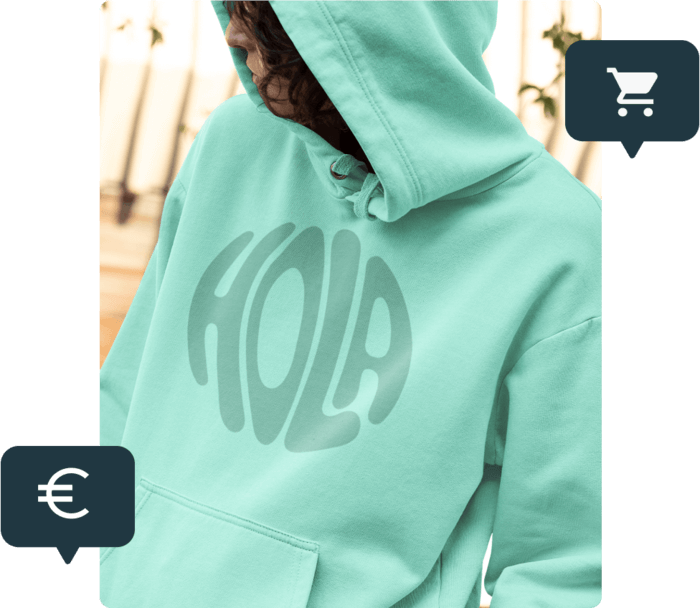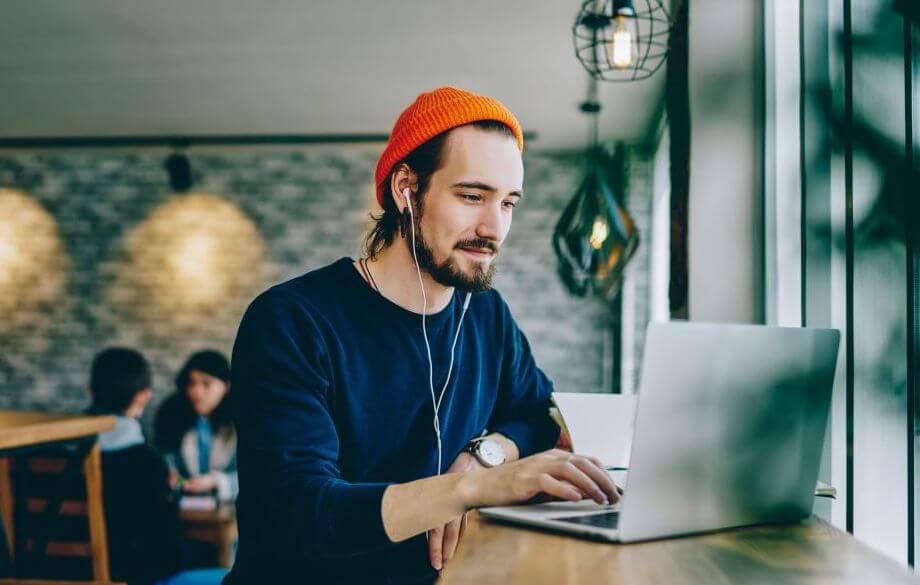 Why Start a Print-on-Demand Business in Europe?
Print-on-demand is a flexible and cost-effective solution for European merchants who want to start an eCommerce business with high-quality products and automated warehousing services.
Partner with reputable European suppliers – purchase sample orders or deliver to customers in just a few days without high overseas shipping costs.
Printify connects you with the very best Print Providers around Europe and the world. From direct-to-garment printing to embroidery and sublimation, our network has the experience and versatility for bespoke, high-quality designs.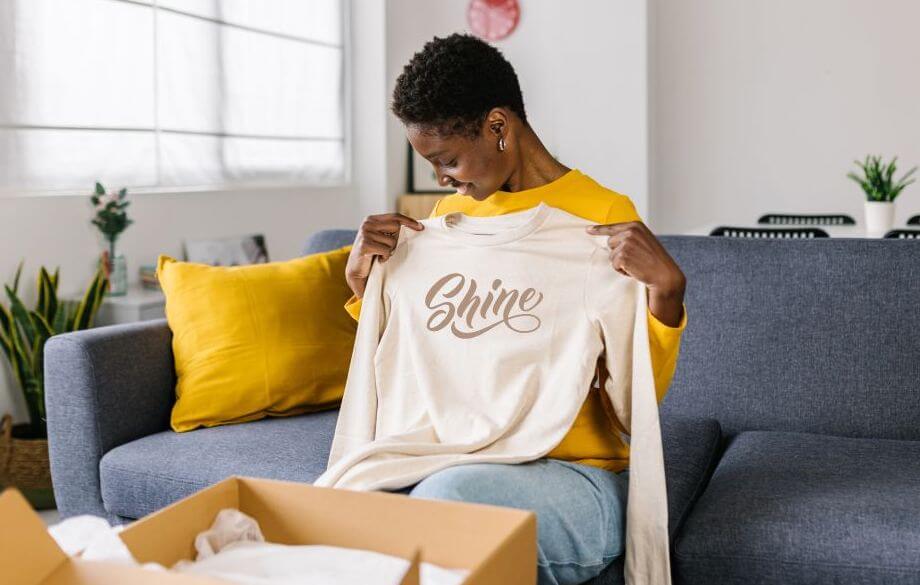 Start a Print-on-Demand Store in Europe in Four Simple Steps
Launch your own online store and start selling in no time. Printify is the perfect platform to get you started with trusted suppliers, printing partners, and sales channel integrations. Make sales with zero risk or upfront investment in as few steps as possible.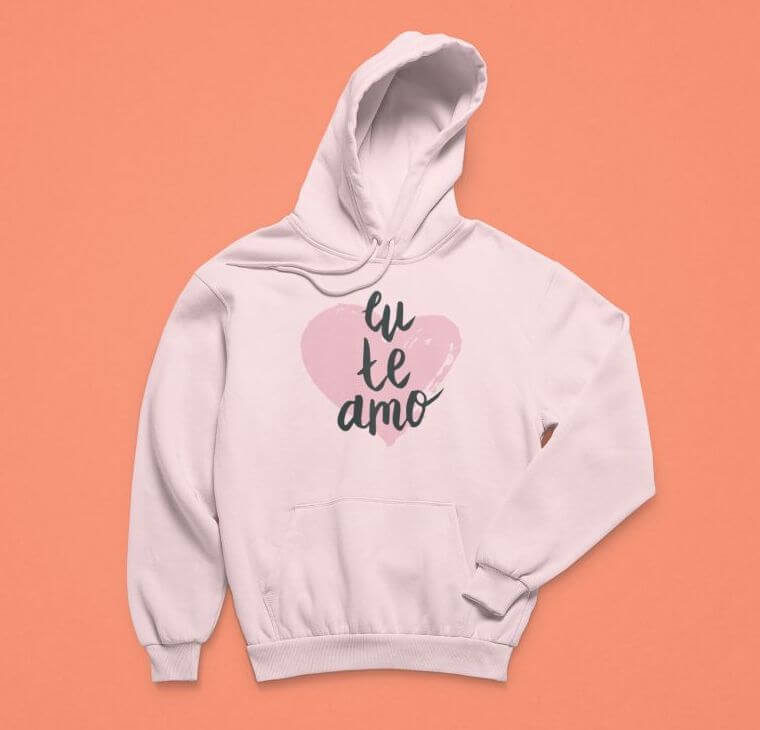 Pick from a wide range of white-label products from the Printify Catalog, including t-shirts, phone cases, mugs, and more.
Use Printify's free Mockup Generator to upload your design file, adjust the placement and size, and view a preview of the finished print.
Connect your online store with any of Printify's platform integrations (My stores > Add new store), set your prices, and publish your brand new merch from the products page.
Once your products are published and ready to sell, start promoting your brand without worrying about inventory or shipping – we'll take it from here.
Sell Print-on-Demand Products on Shopify and Other Platforms
Printify integrates with the most popular eCommerce sales channels like Etsy, Shopify, Wix, eBay, WooCommerce, and more. Sell custom products without hassle for a European audience and international customers.
Start Your Own Print-On-Demand Business!
Trusted by over 100,000 Merchants
Discover the success stories of print-on-demand companies and merchants from our vast community of Printify platform users.
I don't have to invest the money I can't lose into my business. With Printify, I only pay the fulfillment fees, and the rest is all profit.
I really appreciate working with Printify on my brand. Afro Unicorn was only supposed to be my design on a white shirt. It is so much more. Printify allows me the time to run the business and not work in the business.
Printify helped me start a completely hands-off revenue stream. When you spot a niche that you want to enter quickly, you don't have to worry about buying stock or equipment.
Printify Premium has helped my profit margins tremendously, and spending $20 a month has probably saved me over $200 a month.
Using Printify saved our struggling business of 6 years and gave us more time with our family.
I like Printify products because they tie in with our organisation's message.
I love the Printify Mockup Generator. It keeps everything consistent and allows me to keep my brand looking sharp and professional.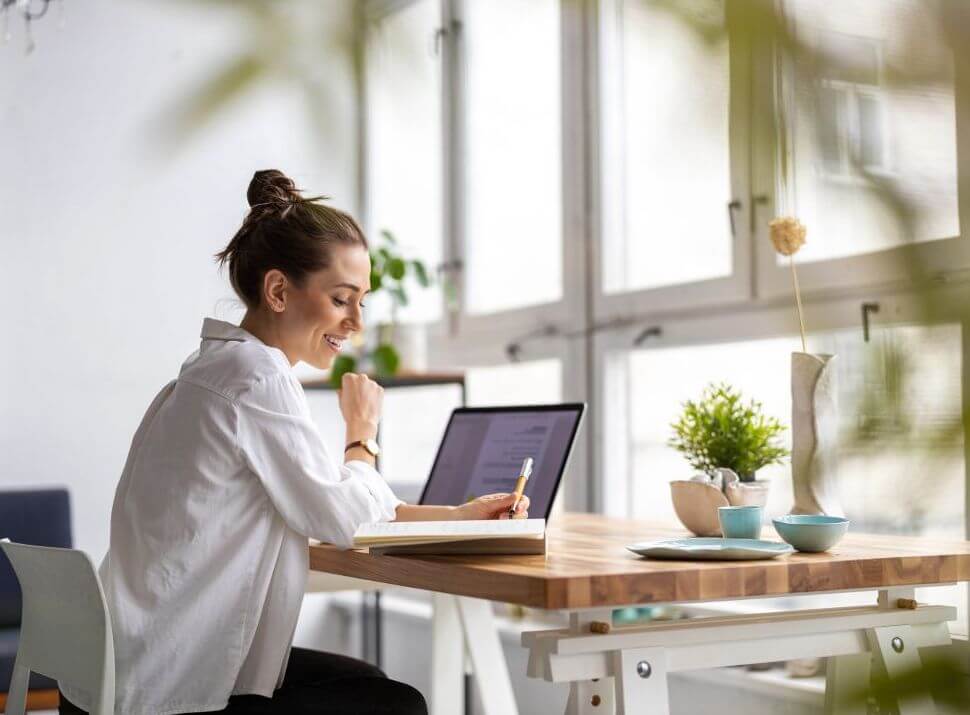 Printify Partnerships for Print-on-Demand Europe and Beyond
Printify partners with local Print Providers across Europe that employ high-quality printing techniques and fast production times for all your print-on-demand needs.
Our European printing facility network ensures a cost-effective shipping process for domestic orders while also delivering to customers worldwide.
Choose a Print Provider based on price, customer reviews, fulfillment speed, merchant ratings, customization options, and other factors that will personalize your business to match what your customers value most.
Printify's Merchandise Bestsellers
Explore a range of categories that fit the needs of your customers. Use our list of genres to find your niche and brand style – create a bestselling catalog loved by your audience.
Get Educated: Resources for Print-on-Demand in Europe Success
Expand your knowledge of all things print-on-demand and eCommerce with Printify's resources. Maximize your success in the European market with our informative blogs, YouTube channel, ultimate eCommerce guides, and detailed Help Center.
Printify Blog & YouTube Channel
Check out the Printify blog for inspiration, featuring articles on topics like branding options, marketing tactics, industry trends, and more. We publish new articles consistently to help you catch up on new developments and stay ahead of the competition.
Tune into the Printify YouTube channel for product reviews, tutorials, new releases, and announcements. This is a great place when you're looking to grow your print-on-demand business and want a comprehensive look at how everything works.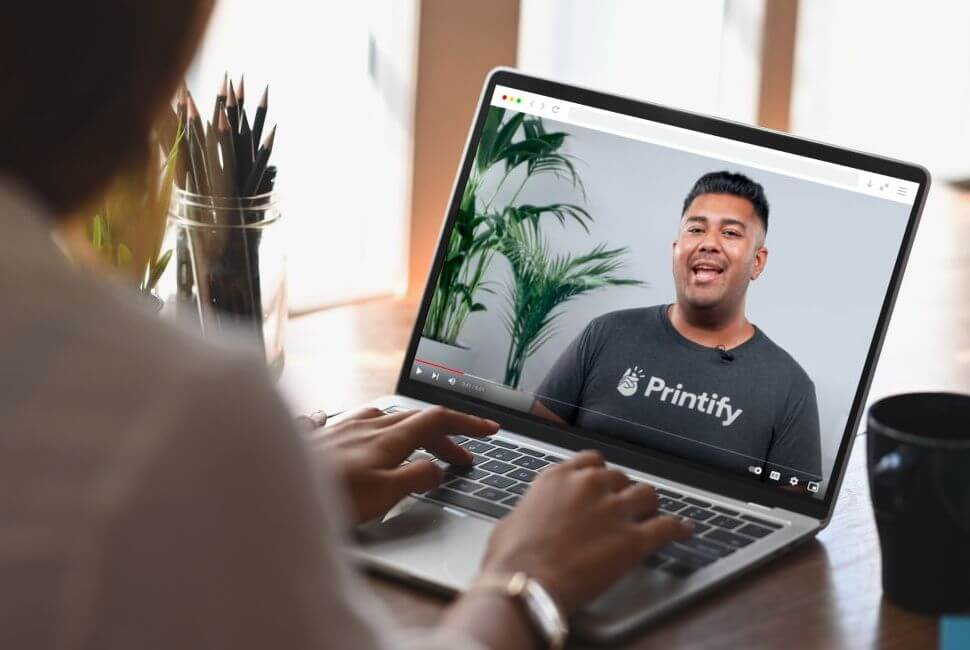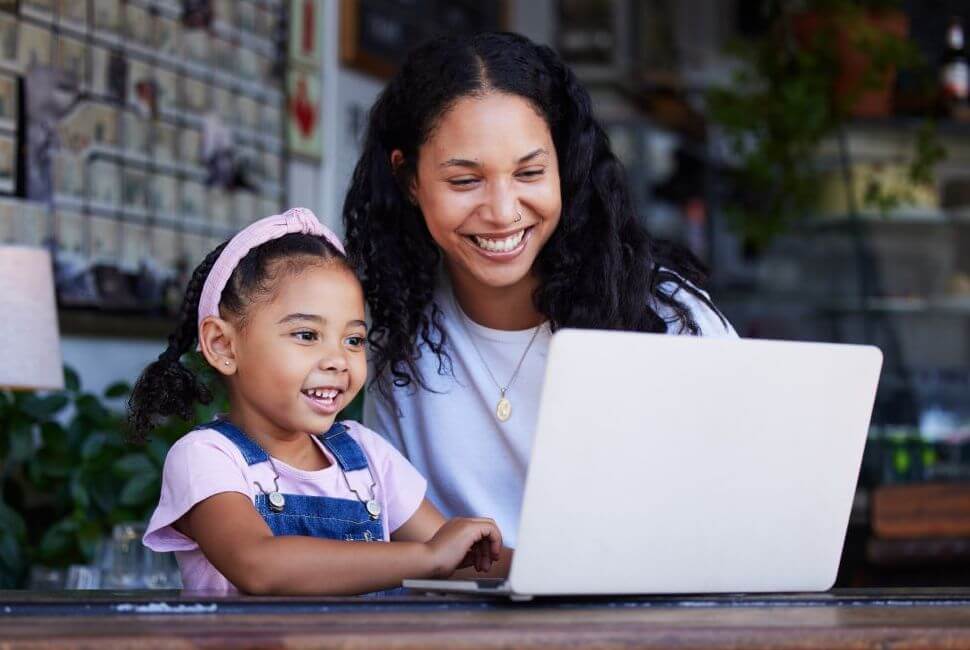 Printify Guides & Help Center
Printify guides will help you master the tools and strategies to set up and manage your business without hassle. From setting up your store to optimizing business costs and increasing sales, we cover all aspects of running print-on-demand successfully.
When you need help with more technical questions like print-on-demand terminology, platform integrations, shipping rules, and more, the Printify Help Center will give you all the information you need to navigate through your business setup phase.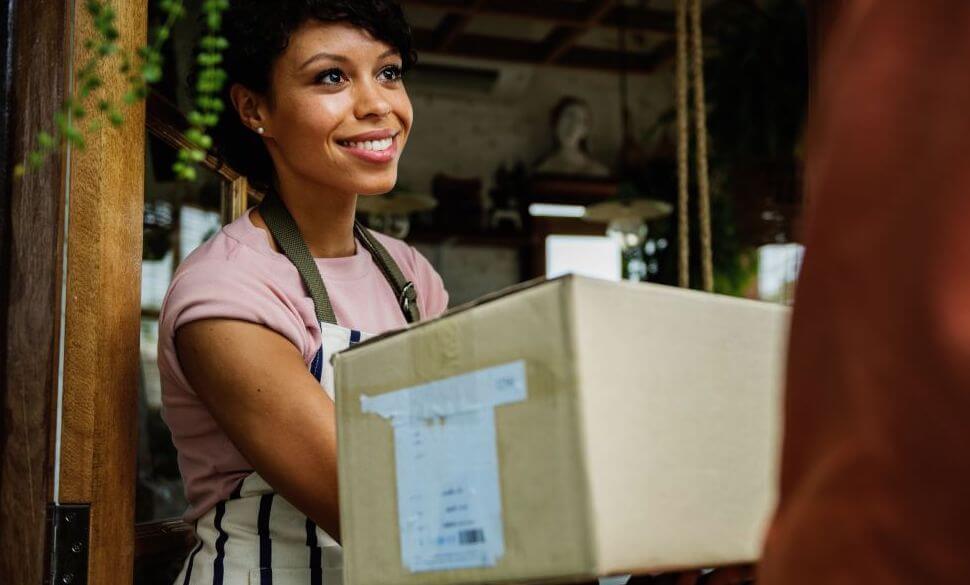 Start Your Journey Today!
Start selling with print-on-demand Europe and create your own eCommerce success story! Printify has you covered with a range of top-quality local Print Providers that will grow your sales and create happy customers in Europe and worldwide.
Our team of professionals is here to support you every step of the way. Check out our resources and master print-on-demand at your own pace. With Printify, focus on creating high-quality designs and building your brand while we handle the rest.
Start Selling With Print-On-Demand!
Explore Our Print-on-Demand Europe Products
Ready to Start Selling Custom-Made Belts?