How to Start a Sticker Business: Complete Guide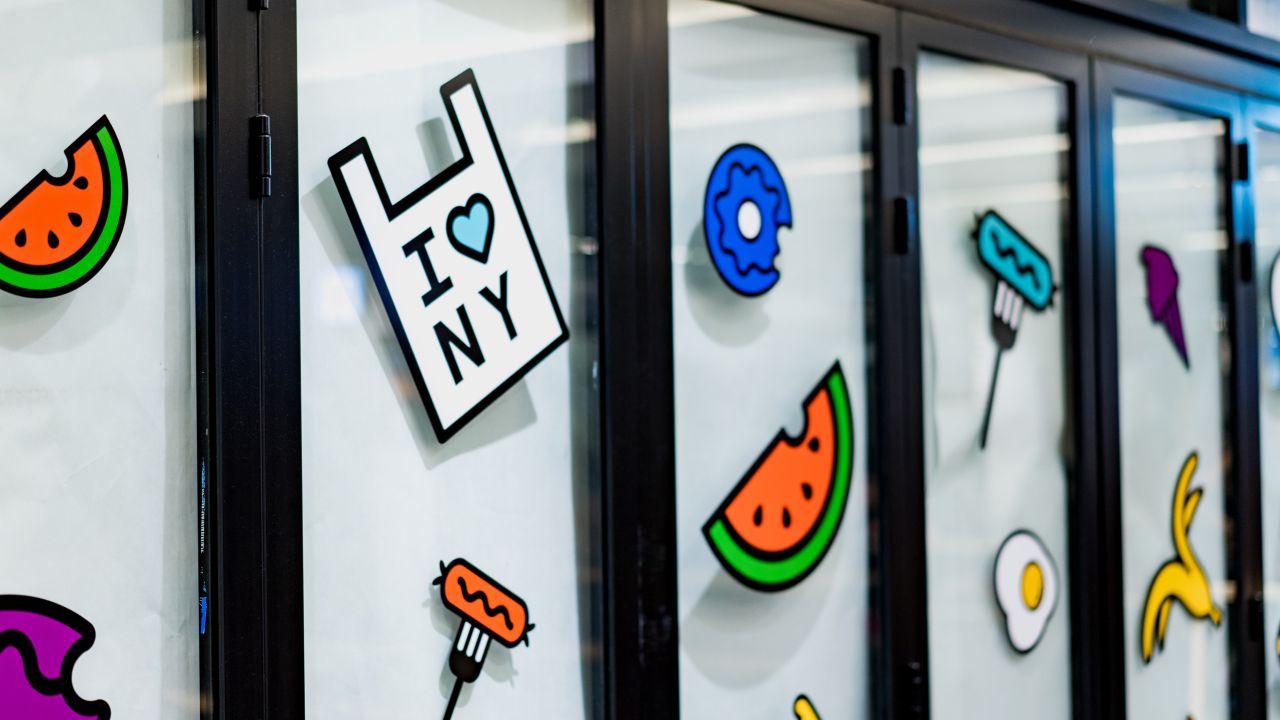 I'm sure you've seen all sorts of stickers in stores, on lampposts, on your classmates' binders, or coworkers' laptops. These colorful sticky pieces of paper are more impressive than you think. Custom stickers are excellent tools for promoting your business or advertising an event to a targeted audience without spending much money.
This article will provide detailed information on how to create stickers and sell them online, why branding is important and why Printify is your best bet for your sticker-making business needs.
How to Start a Sticker Business in 10 Simple Steps
If you're here, you want to learn how to start a sticker business. Building a thriving custom sticker-making business will require research, planning, and finding the perfect partners to deliver professional quality stickers and excellent service with every order. Here is how you can begin selling stickers online or order in bulk to give out and promote your business.
The global die-cut stickers market size was $52.95 million in 2021 and is expected to grow at a CAGR of 3.88%, reaching $66.54 million by 2027.
1. Select a Sticker Niche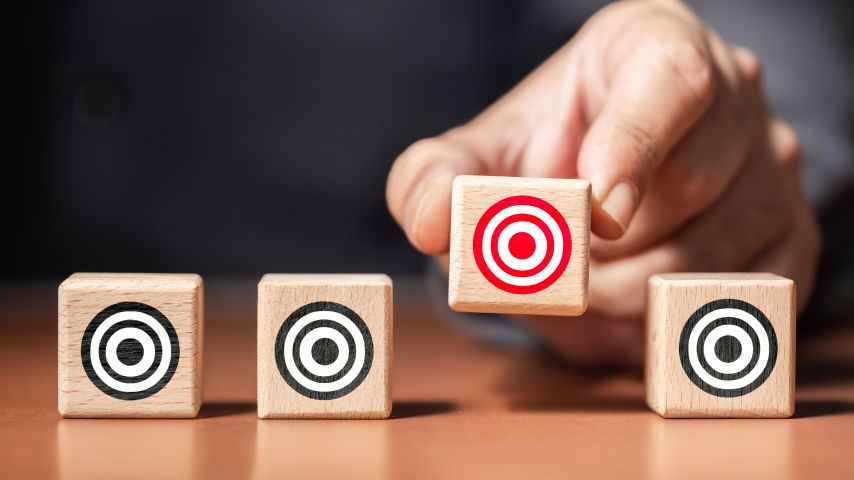 Before starting a sticker business, you need to find your niche. A niche is a group of consumers united with common interests. It can be determined by product type (for example, bumper stickers, photo stickers, laptop stickers, logo stickers, planner stickers), category (accessories, home decor, magnets), theme (floral, funny, retro), or a mix of various subcategories (funny bumper stickers or retro style vinyl stickers) that you can sell in your Etsy shop.
When it comes to defining your niche, the narrower you go, the better you can target your best buyers.
Use Google Trends to search for keywords representing your sticker business ideas, for example – "Retro style wall decals."
Look who and where they're searching for your desired keywords – understand who is looking for similar items that your sticker business offers, and target them. 
Read our comprehensive guide to niche markets to get deeper insights into niches, how to select yours, the best marketing strategies, and more useful info you can apply for your custom sticker business.
2. Find Your Target Audience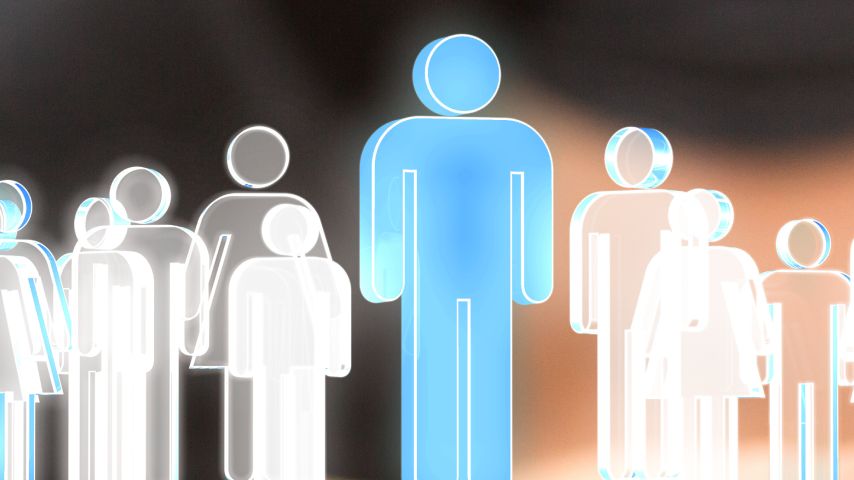 On your way to learning how to start a sticker business, the second step is defining your target audience. Who are you going to sell to? Avid skateboarders, pop-music fans, truckers, or travelers? Or maybe you're thinking of ordering die-cut stickers in bulk to sell physical stickers or to give them out with each purchase to promote your small business?
Don't hesitate to be very specific as you begin defining your audience. Broad categories like skateboarders, single moms, or coffee addicts will work just fine for now, but the more narrow the niche, the more likely you are to catch the eye of your potential buyer – for example, skateboarders-vegans who love a good pun.
You can sell stickers online to everyone, but targeting everyone is impossible. One simply can not address their best potential buyer by trying to speak to teenage kids, soap-opera-loving aunts, cooler than cool graphic designers, and Swedish supermodels. When you're creating stickers, build your best customer persona in your head: who and where could they put your custom stickers for the rest of the world to see?
Who will be your primary audience? Will you sell them to shoppers in your own online store? Or, will you market your sticker business toward a commercial audience, designing stickers for other small businesses?
3. Brand Your Sticker Printing Business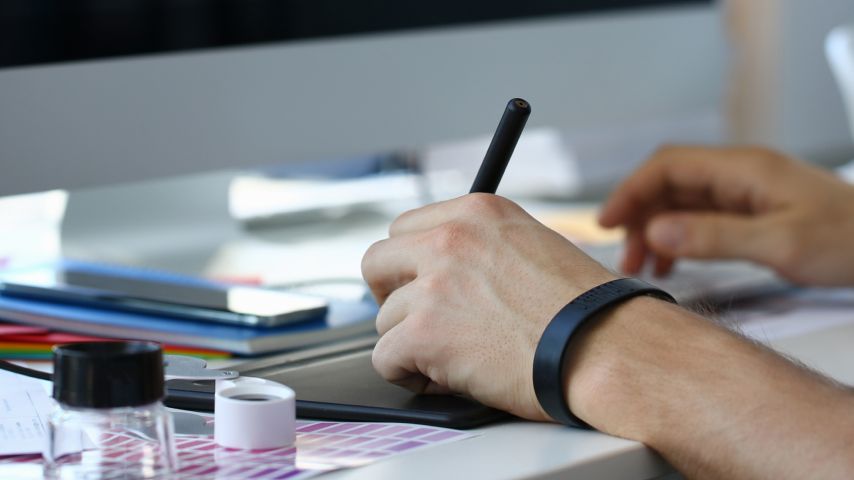 A sticker is not just a sticker. This little piece of paper can represent a whole movement and carry its name near and far. For example, when buying a hoodie from a beloved brand, they include a free sticker with the order. One can't resist but stick it on their laptop, notebook, smartphone, fridge – you name it. Stickers, indeed, are not just stickers. They represent experiences, values, standards, and even emotions. So, when building your sticker business, remember to:
Your brand identity generally includes your values, how you communicate the products or services you offer, and what emotions you want your customers to feel when they use them. When thinking of how to start a sticker business, before you get to print stickers, write down what values are at the very core of your brand, and what message you would like to transmit to your shoppers and clients.
Create Necessary Visual Assets
Visual assets are the means of recognizing your brand without seeing your business name. Think signature graphics, patterns, logos, slogans, and color schemes. Many beginner merchants lack a clearly defined style. They want to sell products on a whim with random puns, patterns, drawings, and other designs just to earn some extra money. It's not bad – after all, print on demand is for everyone, even if one wishes to order a single funny vinyl material sticker. However, not having clear visual guidelines renders their brand unrecognizable.
When you see Coca-Cola merch, you don't have a doubt it's them. Same with other mega brands like Twitter, Chanel, KFC, you name it. With a developed visual identity, you can also become a household name by printing stickers people instantly recognize and care about.
Communicating with your target audience is also essential for your branding. Define your brand's voice that resonates with your audience to get their attention. Remember who you're speaking to – what's the tone of voice? Is it formal or super friendly? Calm and serene or chipper and full of energy? Regardless, keep it consistent with everything you publish online – social media posts, automatic emails, and video content.
Find your voice that will stand out and turn that Resting Scrolling Face™ into an excited potential buyer.
4. Select a POD Service for Your Sticker Business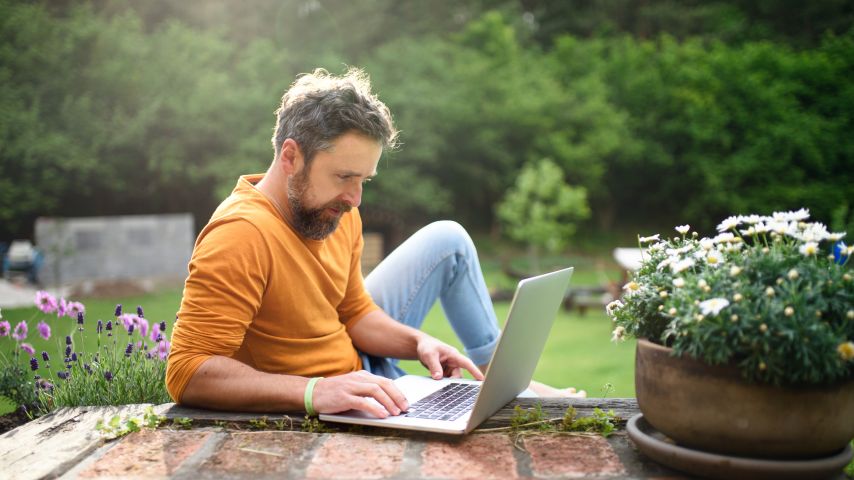 Whether you want to print promotional stickers for your online business, personal use, or offer sticker designs to other small business owners, the best way is with the print-on-demand drop shipping method.
With POD, all stickers sold are made to order, which means there will never be any unsold items. You won't need a warehouse for stock, sticker paper, or a sticker printer, as a third party fulfills the orders. Your job is to create sticker designs or hire a graphic designer to do it for you. The rest is up to your chosen POD drop shipper.
Why do we suggest using Printify for your custom sticker printing? Firstly, Printify is free to use for everyone. We also have a paid subscription called Printify Premium, which allows you to save up to 20% on each item in the catalog and other perks.
Printify is free from A to Z: sign up, design products, get product mockups, and connect your online store with zero investments.
The Printify catalog is home to over 800 products. Among them is a whole page dedicated to high-quality stickers and magnets for various purposes:
Die-cut stickers

Bumper stickers

Sticker sheets

Kiss-cut stickers

Wall decals

Holographic stickers

Outdoor stickers
5. Choose a Platform or Marketplace for Your Sticker Business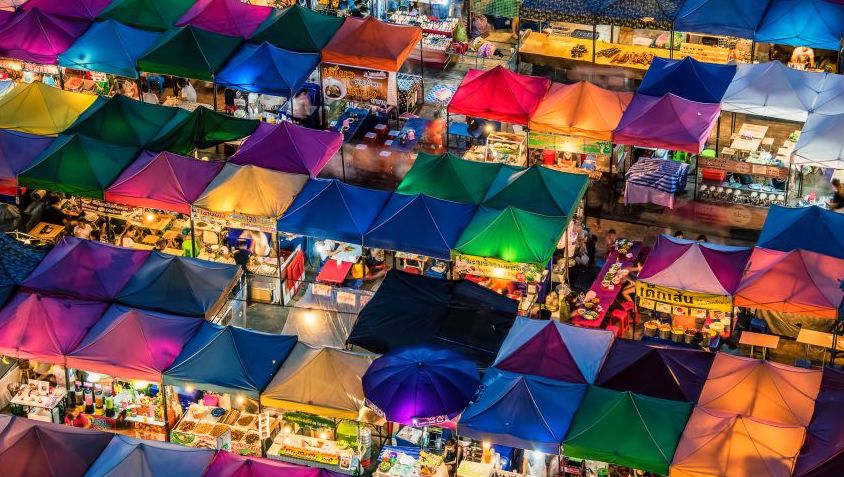 Depending on your business model, knowledge level, and other criteria, you can start selling stickers on many of the most popular eCommerce platforms and marketplaces with a few clicks, thanks to Printify's smart integrations. They each come with their own strengths. Etsy will be more than enough for a small business owner or someone who's not yet that good with technology, while Shopify offers more advanced features.
When choosing the sales channel for your business, research each – see their pricing plans, ad costs, customizability, ease of use, and other factors. Currently, Printify offers integrations with:
When it comes to costs, opening a store on Etsy and eBay, for example, is free and relatively easy. However, each listing on Etsy will cost $0.20 to publish.
Learn more about integrating with Etsy in the video below: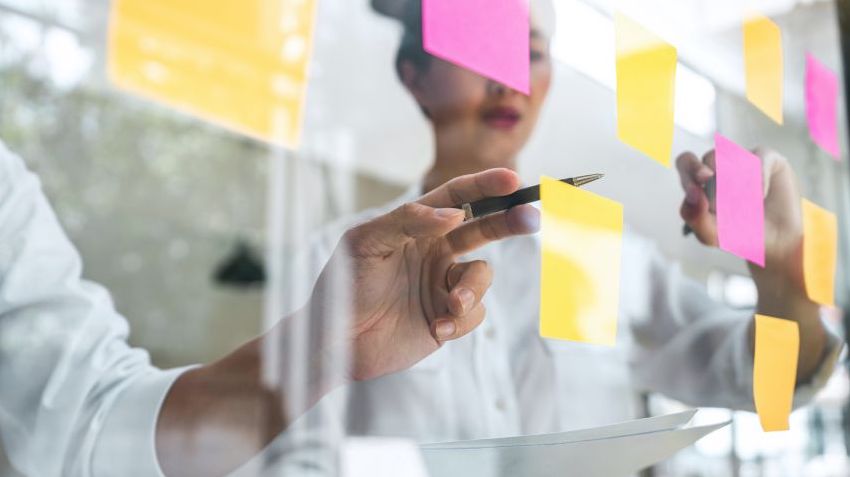 The success of your own sticker shop depends on the quality of your marketing strategy. It's how you'll push your products toward your target audience.
Digital marketing will be integral in promoting your small business and acquiring customers for your sticker designs. Research the marketing resources on your eCommerce platform or marketplace – each offers advice, tips, and tricks on making your own sticker shop visible to customers. Pay close attention to the following points:
The power of social media. It's free and available to everyone. Create business accounts for your sticker company or brand across several platforms – choose those that make the most sense to you and your brand. For younger audiences, current favorites are Instagram and

TikTok

; for more mature – good old Facebook (Meta).

Be consistent with posting but avoid creating solely promotional content. People see too many ads already. Entertaining and educational posts created by small business owners can showcase their brand in a fun and non-pushy way.

Even though social media is free, you can dedicate a monthly budget to promote your product or page to your audience. Organic reach is possible, but in today's oversaturated market, paid ads are your best bet until your product is bought and talked about by more people.

If we're talking about organic traffic, optimizing

SEO

and

content

is the way to generate it. Research keywords related to your product and target audience with Google Trends, and apply said keywords in every piece of written content: from product descriptions in your online storefront to alt texts, hashtags, and blog entries.
Every marketplace and platform has its marketing tips and tricks. Check out these valuable resources to create a winning marketing campaign and brand recognition: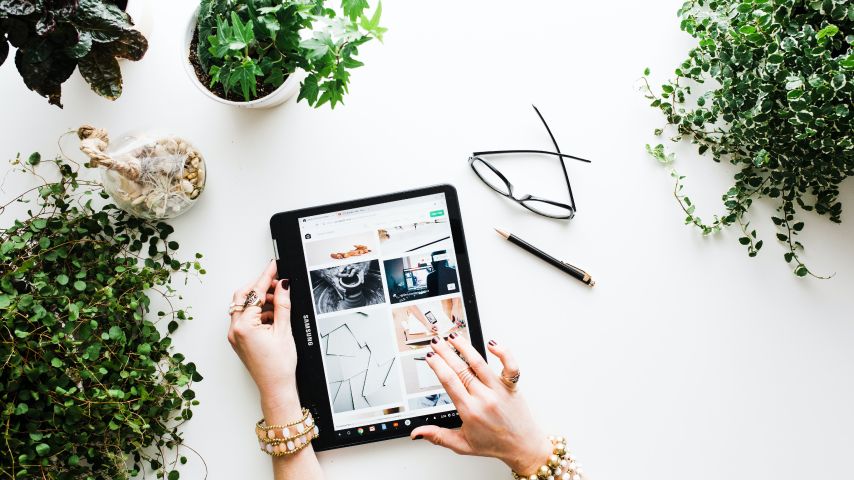 In this guide on how to start a vinyl sticker business, we've arrived at the most creative, fun, and gratifying step: the sticker design creation part. If you have sticker ideas in mind, there are many design software options for all levels of mastery. Or, alternatively, hire a freelancer online – Fiverr is a platform for freelance artists who can help with creating winning designs starting from just $5. 
If you don't feel like investing time into learning new software, Printify allows uploading royalty-free images from all over the internet (never use copyrighted artwork; it's illegal, and we won't print them). We also have a neat Shutterstock integration that allows browsing among millions of photos for less than a dollar apiece right from our Mockup Generator.
The Mockup Generator is our free and simple design studio. You can upload the designs you've created in any of the designing software mentioned above or upload photos, images, or other graphics straight from your mobile device or computer.
Our design tool is super easy to navigate. Under each product in the catalog, select among print providers (if more than one are available) and click Start designing. That'll instantly take you to the Mockup Generator. It's possible to upload up to five separate layers onto each product, add some words with a built-in text editor and preview the product to see a high-quality (free) sticker mockup that can be used on social media and the online store.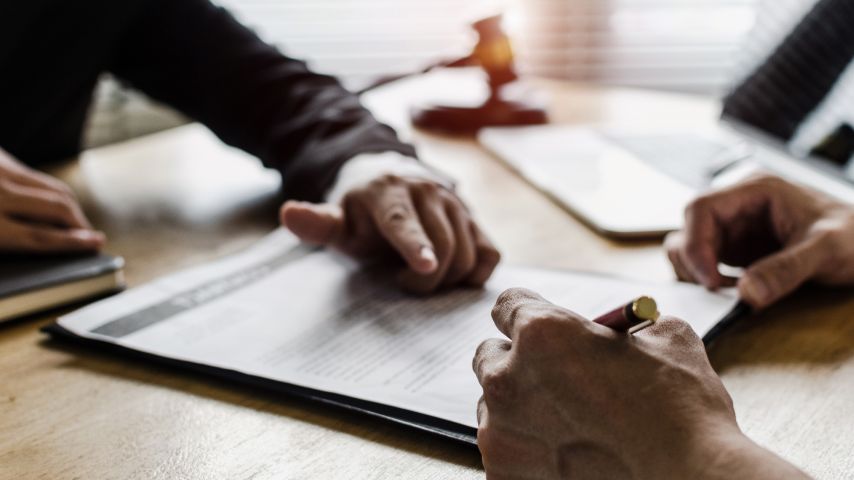 What type of business entity will you create for your custom sticker business? What is the structure of your small business? 
Sole proprietorship

Partnership

LLC 

Corporation
Also, don't forget to register for taxes. There are two various types of registration needed:
Federal taxes

– an

Employer Identification Number

(EIN) is required for accepting payments and filing taxes.

State taxes

– check your state website, as each state has different procedures.
Registering an LLC and setting taxes can be quickly done with the assistance of a third party, for example, ZenBusiness.
If you choose Printify as your sticker business partner, our Help Center provides extensive FAQs about taxes for the US, EU, and Canada. 
9. Sell, Analyze and Re-Adjust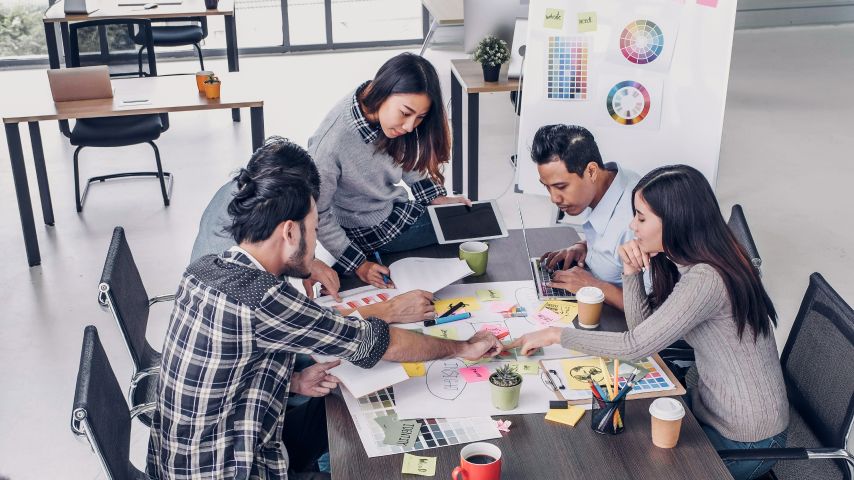 The beauty of print-on-demand dropshipping lies in the fact that when you sell stickers, you physically do nothing. When all your designs are listed online, your only task is to focus on the sticker marketing and analyze the sales results.
Examine what sets them apart if you notice that some products sell better than others. Is it the price? Maybe your descriptions need some more specific keywords? Or is it not the right sales channel for the product?
Take three or four custom stickers from competitors that sell well and are the most similar to your style and create a spreadsheet. Take note of their differences in product descriptions, photos, and pricing (do they offer free shipping or bundle deals?).
Adjust your listings accordingly: add more designs, tweak the descriptions, and maybe even remodel your own sticker shop's storefront with eye-catching banners and icons according to your visual assets guide to driving in more shoppers.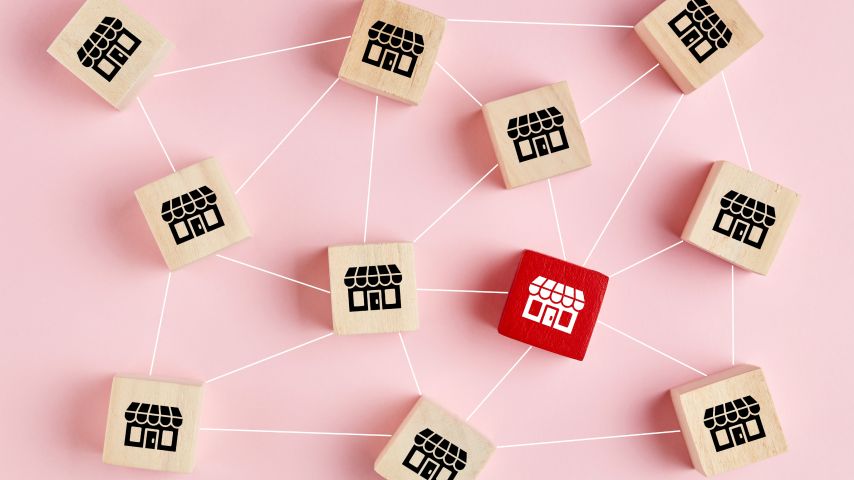 Selling stickers can be fun for a while, but ultimately, offering only a single type of product and not updating product designs can lead to stagnation. Then it's time to broaden your horizons. How?
Sell sticker designs

as digital assets: list your designs on, say, Etsy, and sell the design files instead of tangible products to people who want to use your artwork on their items.

Expand your product offering

with more items – magnets, notebooks, water bottles, and even t-shirts that would look great decorated with your designs. Remember, Printify has over 800 custom products in its

catalog

, which means almost endless expansion options.

Expand to a standalone eCommerce store

if you feel you've grown out of the Etsy or eBay phase and your goods sell like hotcakes. Obtain a custom domain name and open a custom online store for selling vinyl stickers and more products independently.

Printify API

is an excellent means of achieving your dream store tailored to your taste, needs, and budget.
Start Your POD Sticker Business Journey
In this piece, you learned how to start your own sticker business online. You learned that starting a sticker business is possible without money, as Printify is free. You also learned that the key to success lies not only in awesome designs but also in a thought-out business plan and a clever marketing strategy.
Now it's your turn to put this knowledge to good use. Sell stickers with your designs, make your dream of having passive income come true without enormous investments and start your sticker printing journey!
Share the article
Topics