100% legit ways to create and sell personalized merchandise without actually putting money down.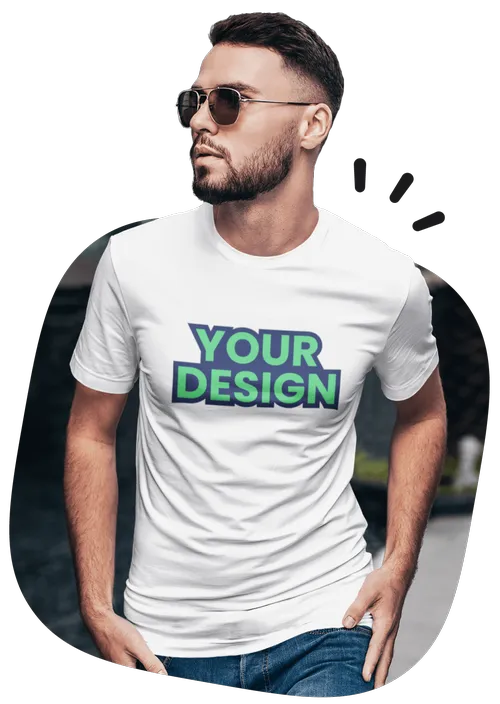 Free merch maker with Printify's mockup generator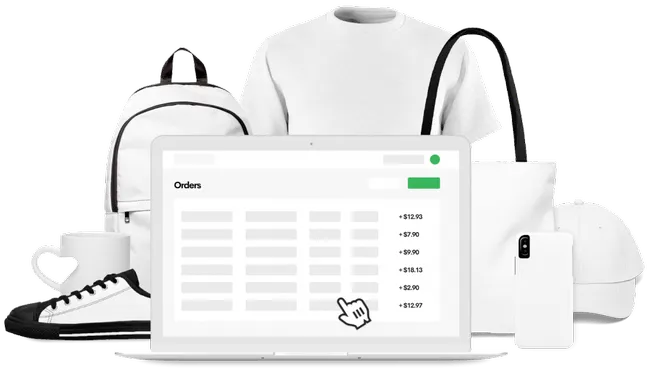 How easy it is to create a merch?
If you've ever had the inkling to create your own custom merchandise, this is a perfect trial engine. It provides easy, risk-free access to a whole lineup of customizable merchandise. It's as simple as going through the catalog (we have everything from shirts to coffee mugs) selecting a desired product, choosing an applicable print provider, and drag-and-dropping a design into the uploader. From there, that chosen design can be applied to items in any printable area. Now, while a perfect piece of merchandise can be created in moments, it's also a fairly simple process to get that item available for public purchase. However, let's explore the generator for a moment before jumping into sales.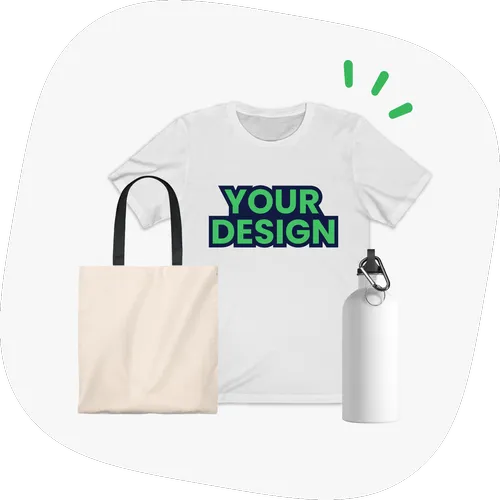 1. Catalog Familiarization
Here, you can select between various product types. This is a great way to narrow down the overall search when identifying a particular product – shirts for example, are extremely popular. Overall, it's up to you to make decisions like pursuing a clean v-neck t-shirt line or focusing on classical, unisex layouts.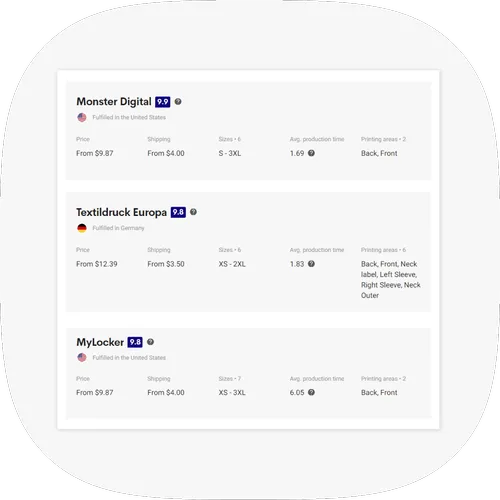 2. Print Provider Selection
Printify works with numerous print providers. These are companies located around the world that each specialize in different "blank" products. These blanks are designed to be chosen by merch makers (like you), printed with different designs, and sold to the public through eCommerce stores. As this ecosystem is thriving right now, Printify is continually working to onboard more print providers and their respective products.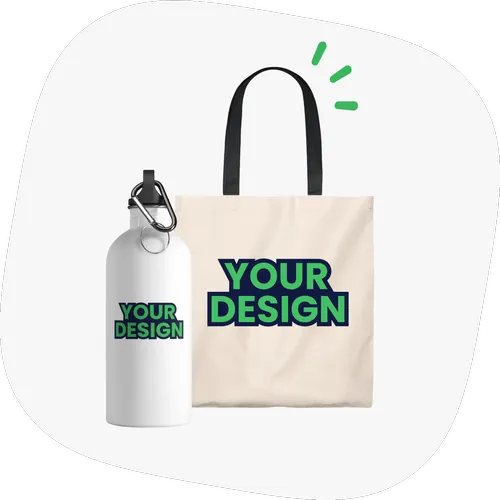 3. Effective Customization
Does your merchandise focus more on words, quotes, and wisdom? Or, do you cater to a more visual audience by gravitating toward art, designs, and logos? It's also possible to combine the two in a hybrid approach. Tailoring products to particular niche groups is a great way to build customer rapport.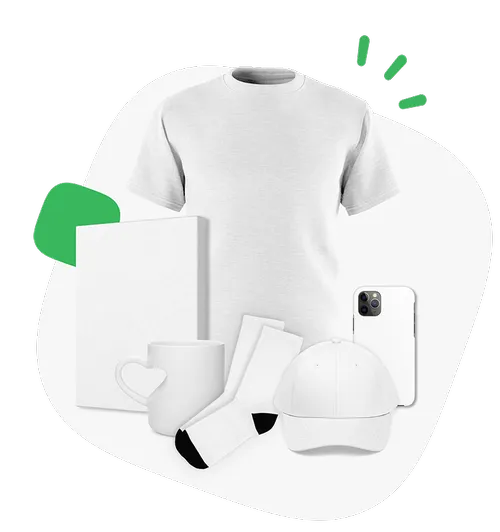 4. Expand to other products
While most free merch makers first explore a single aspect (perhaps t-shirts), feel free to spread your wings and branch out to other items. After all, once a design, logo, or artwork has been uploaded, it's easy to slap it onto a tote bag, sock, phone case, and so much more. 
How can free merchandise make profit?
Once upon a time, all business was beholden to the age-old rule of supply and demand. This ironclad regulation goes like this: when a population of consumers wants something, that need will be fulfilled by a producer. 
Back in the day, this meant that companies (or people, groups, etc.) created products, placed them on physical shelves, and hoped that people would come by and buy. This normal market setup was the tried-and-true method for centuries. Now, while there is a bit more to the whole process, this is essentially the gist. 
But not any more. The rules have evolved – in part due to our combination business model between print-on-demand (POD) and dropshipping. It's a hitherto unforeseen concept that entirely skips those traditional commerce rules. The point is, this modern innovation means that it's possible to make a profit without investing any money up front. After all, items on the web only exist in theory until someone presses the buy button.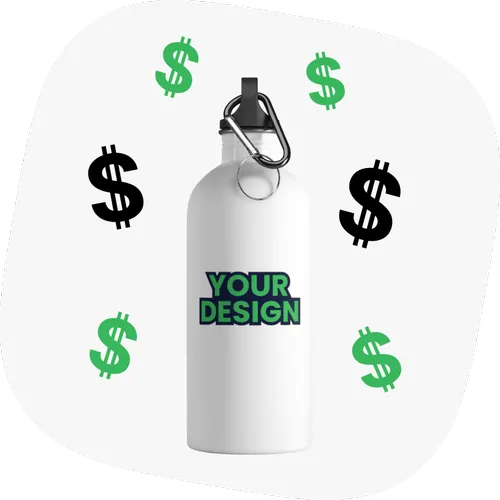 Capitalize on your passion
With this customization engine, it's not hard for a free merch maker to create something beautiful. But, what to do with those lovely, potentially super lucrative ideas? While it's an exciting moment to look down the scope of an entirely unique product line, there are still a few more things to do before capitalizing on those items is possible.
So, you've got the conceptual magic. The great news here is that turning that raw potential into cash is not only possible, but actually a thriving business model throughout the contemporary ethersphere. Essentially, there are applicable systems that ensure demand before providing any supply. We'll explore this concept in depth further down.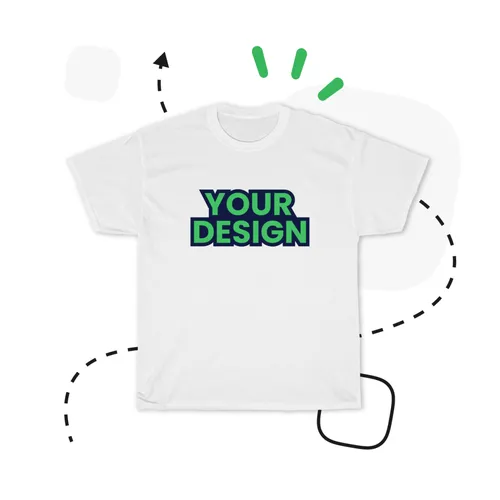 In short, our system is genius. Basically, instead of making products for customers to buy, the product is only created AFTER it has been ordered by a paying customer. This is the reason that this model has become so popular – literally anyone can use it to turn a profit. Online, all merchandise is only an idea – meaning it costs nothing to start off.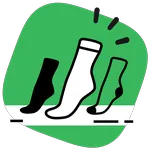 Choose your product type​
The first step is quite simple, choose your product and the print provider you want to use to produce it. You can see the production time, shipping availability and the price of each unit.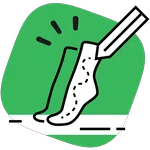 Adding your design to the product could not be easier. Our design tool allows you to add your patterns direct to the garment, check out the mock-up tool to see what your design will look like in real life.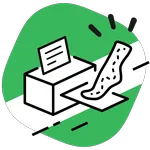 With your design uploaded it's time to start them selling. When you get your first order, simply send your product for production.
But, don't real products cost real money? How can this system work without an investment? Well, once a customer buys one of the POD products, they supply all funds required to have it built and shipped. Let's use a mug as an example. Some of that cost will be used to create the mug, print it with the free merch maker's design, and to ship the mug to the customer who purchased it.
So, while the mug and design cost the Printify user nothing (except for their time), they can still benefit from the residuals left over after the print provider (that created the product) and shipper (that transported the merchandise) take their respective cuts. 
As the buying price can be set anywhere, margins are entirely up to the store owner. So, if the mug is listed as $10, maybe only $5 will go to the designer. The good news here is that everything is very transparent. There are no fine print, backdoor loopholes designed to steal profits from store owners. When previewing a product in the generator and selecting the buying price, the costs for shipping and production are right there.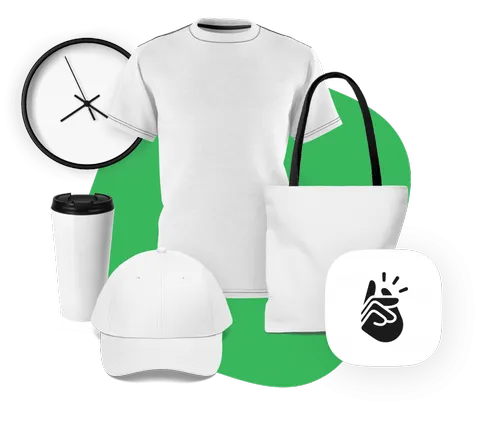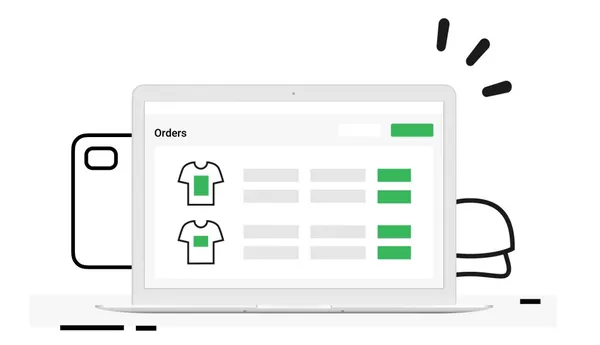 Whoever said that making money required spending money obviously wasn't familiar with print on demand. Under this model, there are no upfront costs. Unlike a standard-issue store, a printify user doesn't have to deal with most of the problems that "normal" business owners have to stomach. 
For starters, there's no need to stockpile a cache of inventory. This is a massive, multi-part saving opportunity for business owners.
Whoever said that making money required spending money obviously wasn't familiar with print on demand. Under this model, there are no upfront costs. Unlike a standard-issue store, a printify user doesn't have to deal with most of the problems that "normal" business owners have to stomach. 
For starters, there's no need to stockpile a cache of inventory. This is a massive, multi-part saving opportunity for business owners.
Is making a merch a good idea?
Long story short, yes. It's a very good idea – especially right now relative to the past few decades. This is the era of differentiation, innovative modification, and finding exactly the right color, vibe, or design for whichever event the day calls for. As such, the clothing industry is moving beyond fast fashion and deep into the realm of customization. For many people these days, the idea of wearing something in tandem with another is almost anathema – after all, we're all individuals trying to stand out, right?
Seriously Trending
Many people are capitalizing on this business model. Maybe it's a single, brilliant thought that's been sticking around for weeks. Or, perhaps there are multiple notions that you believe people would identify with, buy, and wear proudly (or commedically, satirically, in protest, etc.). Regardless of the root motivation, the idea of making personalized adjustments to clothing is a concept that many people resonate with – their own, individualized style that correlates with intrinsic character, political ideology, sport team loyalties, social commentary, and so much more. Realistically, the only limitations are imagination. 
The point is, you're empowered – if you choose to be, that is – with brand new, innovative tools that have totally revolutionized the clothing game.  
Free merch maker - how to cash in?
With a fully functional instrument like the mockup generator at the top of this page, it's simply a matter of time to build up a cluster of unique products. But, these items don't do a whole lot of good while waiting on digital shelves. Let's briefly walk through how to move these theoretical goods through an online marketplace where people can discover, purchase, and (ideally) promote them to their various circles of influence. 
1. Design custom products
Odds are, you might already be an expert from the mockup generator above. However, even with that solid experience, here are a few helpful pointers that help make the transition from a hopeful dreamer to a cash counting business owner more likely.
As there are almost 300 products in there, it's easy to miss something without putting in some due diligence. Even if you're sure that you've found a perfect product, it's very possible that there's a variation that would be a nice fit for a different type of customer. There's a great preview option that lets you see exactly what's been made before publishing.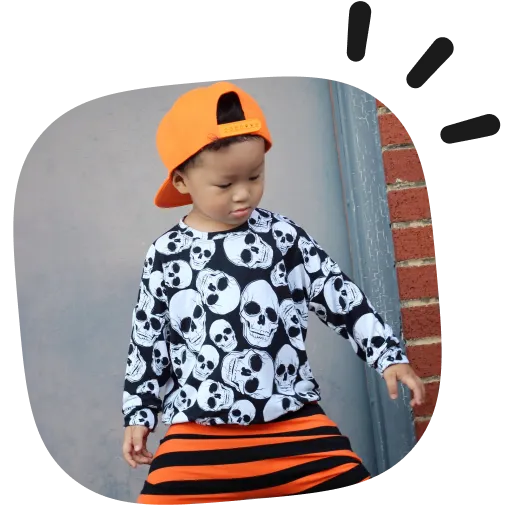 Find the niche, audiences, or demographic you'd like to target. It's a very different process selling to the teenage metalhead market relative to chasing politically correct environmental advocates. 
4. Choose the right Product & Print Provider
Printify is connected to a large network of providers – each with various pros and cons. If, for instance, your company is marketing to a European audience, it wouldn't make sense to use a print provider in the Americas – unless, of course, there was a particular product available with that American company that couldn't be sourced elsewhere. Additional factors must also be considered, like product variety, product material quality, printing locations on respective items, printing zone sizes, various customizations (like embroidery), the potential to give customers up-to-date tracking, and many others. 
Buy low and sell high, right? Well, it's crucial to keep the audience in mind when setting prices. Yes, the goal is profit. But, if the price is too high, who would purchase? Having mentioned that, each free merch maker needs to find the fine balance between making money and keeping their audience's interest piqued. One great way to capitalize is by developing brand value via consistency, quality, and effective customer communication.
In all things, not just sales. It's possible to pursue multiple audiences at the same time. For example, you could create multiple stores – each with a focus on one particular market segmentation.
Sometimes, a great logo or concept will get more traction with a wider audience after a few tweaks. Don't get too set on anything in particular – even a design that you've perfected for years may have some room for improvement. This is a great moment to get back to fundamental basics. Where did the original passion for creating merchandise stem from? All those great ideas had to originate somewhere. Keep pushing.
Try not to take anything too seriously. This is a learning process that should be enjoyable. Rome wasn't built in a day – a digital empire is no different. While we hope you reach international success overnight, the reality is that stable platforms take time, patience, tinkering, and a significant deal of thought.  
9. Create an Online Store
Making a perfectly designed online product is all fine and dandy, but you (as a free merch maker) want others to find those goods and buy them. To do that, an eCommerce connection is required. The great news is that we understand this can be a scary step for some. So, we've done our best to make sure everything is as understandable, fast, and transparent as possible. At the moment, the choices for free merch makers are Shopify, eBay, Wix, WooCommerce, and Etsy.
10. Partnering with Printify
If you have the desire for a free merch maker, Printify is here to help fulfill that dream. We'll save you both time and money through our revolutionary print-on-demand, dropshipping business model. It's more than possible to become an effective business owner, even if you have no former experience. We do away with formerly insurmountable problems like warehousing, shipping, and fulfillment.
Without the worry of being bogged down in such minutia and logistical details, you're encouraged to focus instead on what really matters. This means giving free merch makers the time they need to design new, eye-catching products, develop variations of their brand (or logo), and get their unique messages out into the world to attract more customers.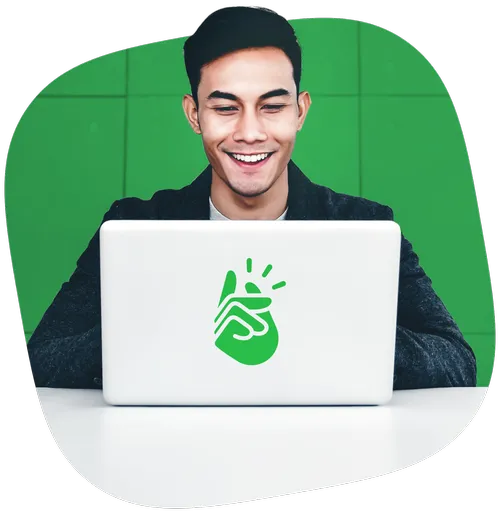 Create your own merch for free!