Make and sell custom merch online with no upfront investment.
How Easy Is It to Create Merch Online?
Ever had an idea for a great product but didn't know where to start? Maybe you're an online influencer looking to grow your brand?
With merch maker, you don't have to worry about investing in piles of stock, so it's the perfect merch maker for Youtubers and influencers embarking on a trial run!
You'll get access to a risk-free lineup of custom merchandise, and you can even take advantage of built in Shutterstock integration. That means you get access to a library of 300 million images, and you'll never have to worry about copyright issues.
Use Our Merch Maker for Free!
Cashing in With the Free Merch Maker
With a user-friendly instrument like the Mockup Generator, merch maker makes it easy to build unique products. Let's briefly walk through the process of making and selling custom merchandise on an online marketplace where customers can discover and purchase your products: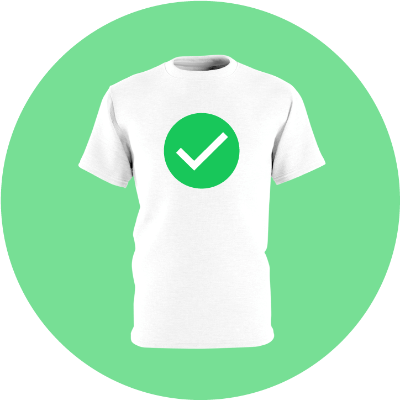 Pick Multiple Items
Our ever-expanding catalog has over 300 print-on-demand products to explore. There's no upfront cost, so pick as many as you like for your merch designs!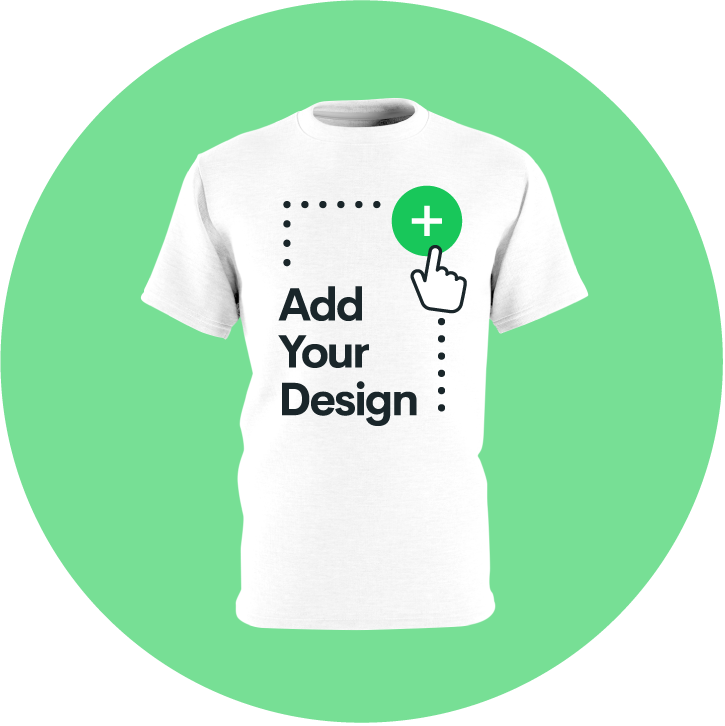 Design Merch Fast
After choosing a product to design, upload or drag-and-drop your design right in. From there, several useful customization options are available in our free merch maker.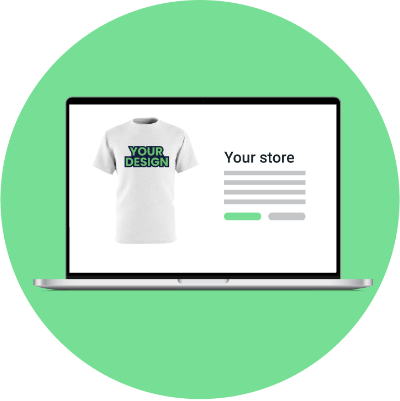 Sell Without Hassle
After you create and publish a product, we take care of production, printing and shipping. Just sit back and enjoy your free merch maker profits. It's that simple!


Choose Your Print Provider
With Printify, you've got world-class print providers at your fingertips – each with various pros. Consider their product variety, material quality, location, printing areas and other relevant factors when choosing who creates your store's inventory.
Make your own merch come to life with over 90 printing providers from all over the world – US, Canada, Europe, and even Asia. This means shorter delivery times and lower shipping costs no matter where your clients are.
Easily Connect Your Store
You need to reach customers to sell your designs. The best way to do this is by connecting to an eCommerce platform or marketplace. Fortunately, the Printify merch maker supports automatic integrations for Shopify, eBay, Wix, WooCommerce, Etsy, BigCommerce and PrestaShop.
Make Your Own Merch for Free!
How Does Print on Demand Work?
At this point you're probably wondering how this system can work with no investment? Surely all of these products cost real money?
When a customer buys a product, they pay all of the funds to have their item created and shipped.
If a visitor to your store selects a mug that you've designed, the item is picked out, printed and shipped directly.
If a mug is listed for $4.40 on Printify, you might charge $10 (plus shipping) for it in your store. That means you'll earn $5.60 profit once it's been created and shipped.
The good news is that all costs are transparent, so you can decide exactly how much to charge, and know exactly how much your final profit will be.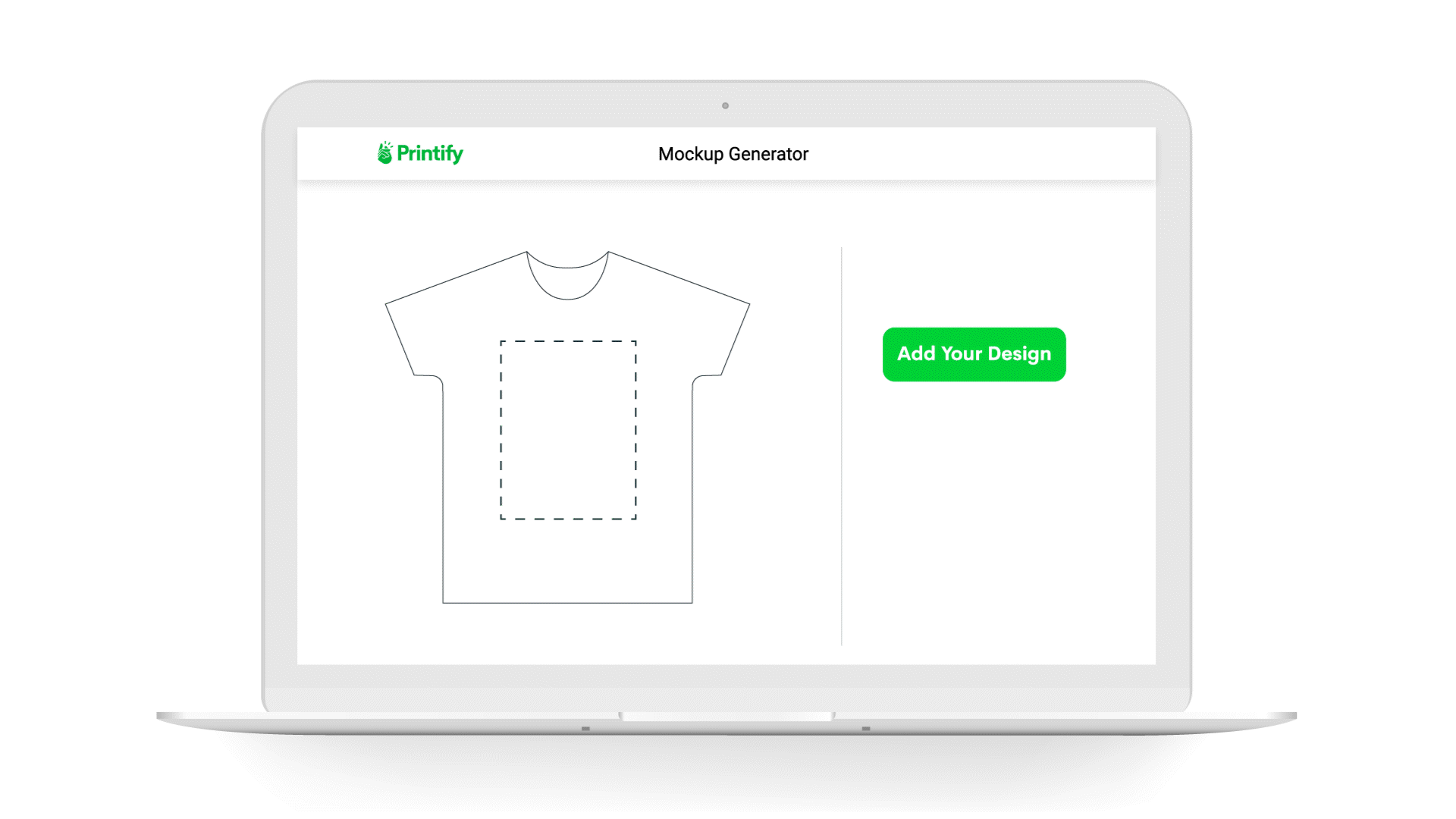 Frequently Asked Questions
Capitalize on Your Passion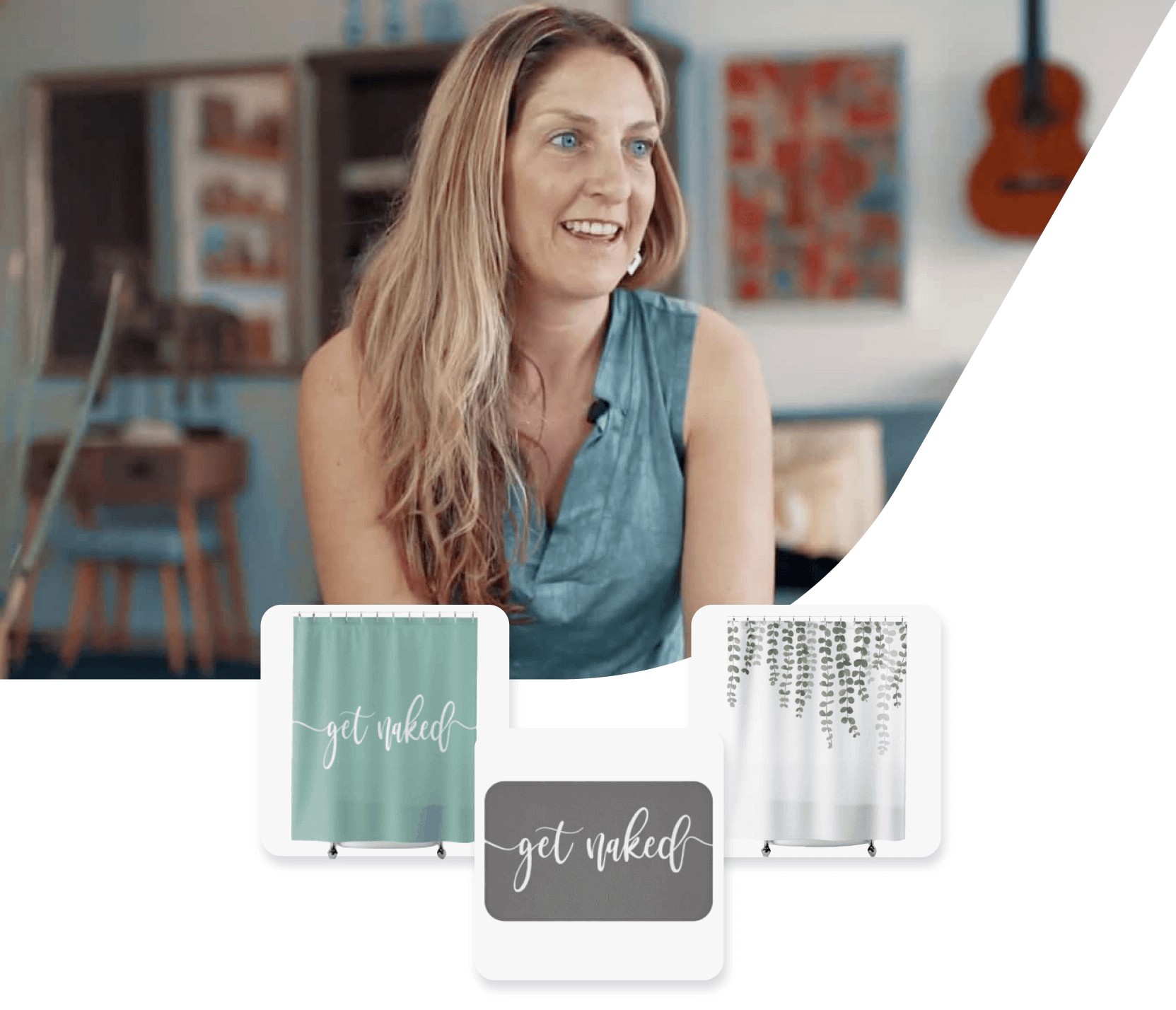 I don't have to invest the money I can't lose into my business. With Printify, I only pay the fulfillment fees, and the rest is all profit.
Printify frees me up to do the parts of the business that I love while the back-end processes are completely automated.
Printify gave us so much more flexibility and allowed us to become a global business.
Printify allows me to run the business and not work in the business.
Using Printify saved our struggling business of 6 years and gave us more time with our family.
Make Your Own Merch for Free!
With Printify, Creators Can Earn With Their Brand
With Instagrams popularity rising year over year even more users are looking for ways to monetize their following. Opportunities for making money on social media have never been more diverse.
Advance your career as an influencer with custom branded clothing, accessories and other print on demand products for your most engaged followers.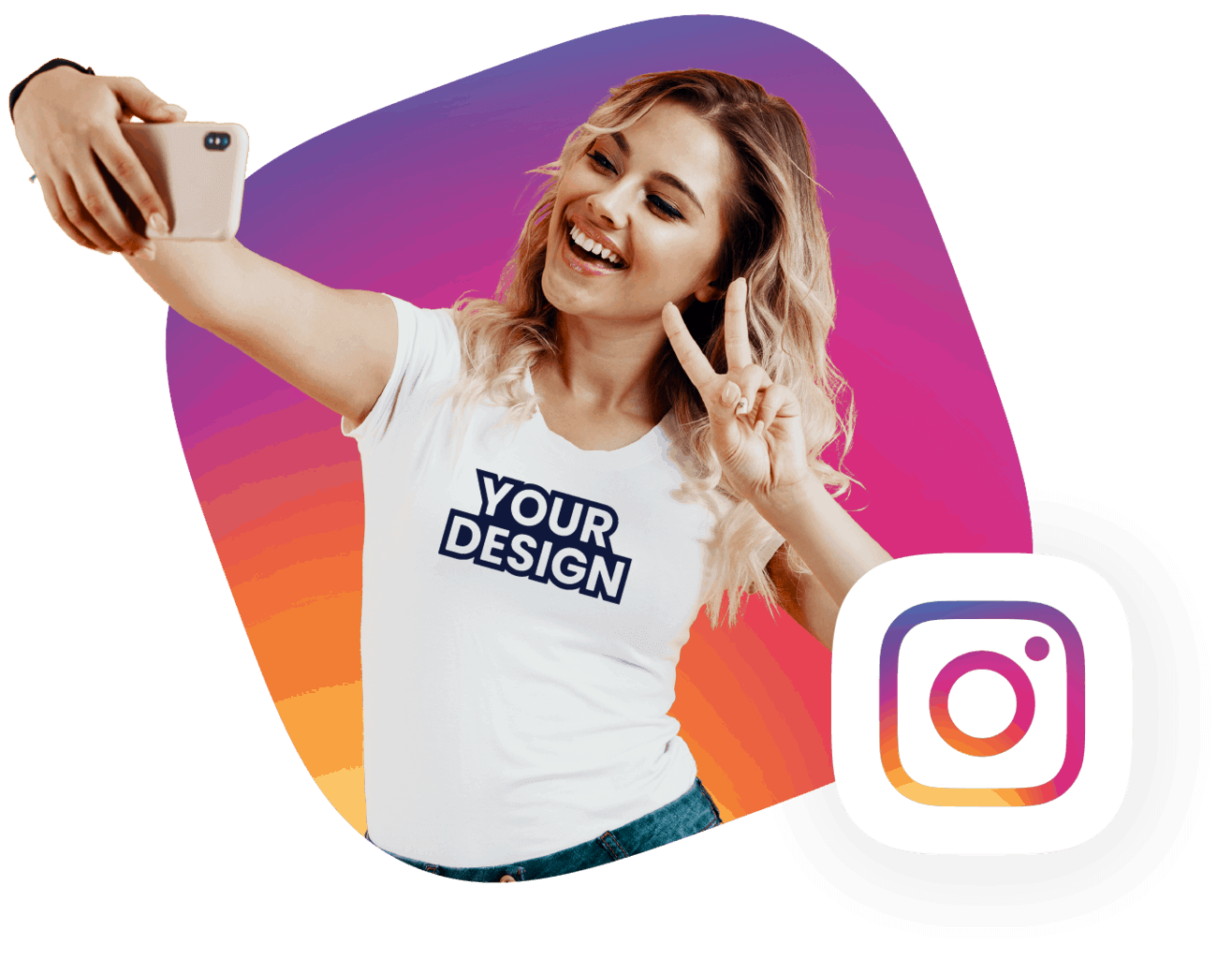 All of the big names on YouTube have their own dedicated YouTube merch. Our free merch maker for YouTubers allows you to offer over 300 different products to your fans, from custom printed hoodies and t-shirts, to exclusive items like custom shoes and bags!
Merch Maker for TikTokers
TikTok has exploded in popularity in recent years, so that makes it the ideal platform to build a personal brand and start selling TikTok merch. Grow your online influence and reach using Printify as your TikTok merch maker. You won't have to worry about printing, packaging or shipping your apparel. All you need to do is create something unique.
Merch Maker for Bands and Musicians
Printify makes growing a fan base easy, especially out there in the real world. If you're a band looking to promote your music and make an additional income, we can be your exclusive band merch maker. Our rockstar tool is super easy to use, making custom band merch a reality – even if you have zero budget!
Make Your Own Merch for Free!