Design, create, and sell high-quality merchandise without inventory, risks, or any worries.
With Printify, anyone can make a living out of doing what they love – a true game-changer for any creative. Turn your passion into profit and connect further with your audience by selling custom merchandise.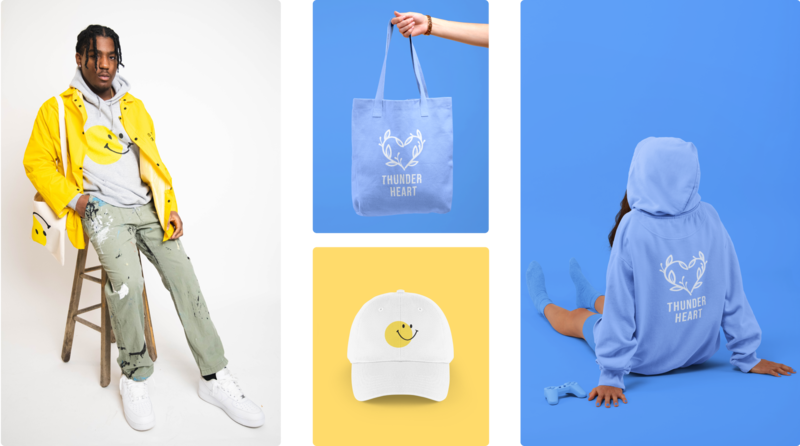 Create, Design, and Sell Merchandise Online for Free
Start Making Your Merchandise Today!
How Easy Is It to Create Merch Online?
Ever had a great idea for custom merchandise but didn't know where to go from there? If so, welcome! You've found the right place.
Whether you're looking for ways to monetize your following, grow your brand, or simply win over the hearts of your audience, our merch maker allows you to do so without any up-front costs, hassle, or headaches.
With Printify, unlocking a new revenue stream has never been easier – signing up, designing, and creating your custom merchandise is 100% free.
The greatest perk of on-demand manufacturing? Convenience. Without having to worry about investing in merchandise, you're free to design as many products as you like, test your ideas in the real world, and see what sells the best.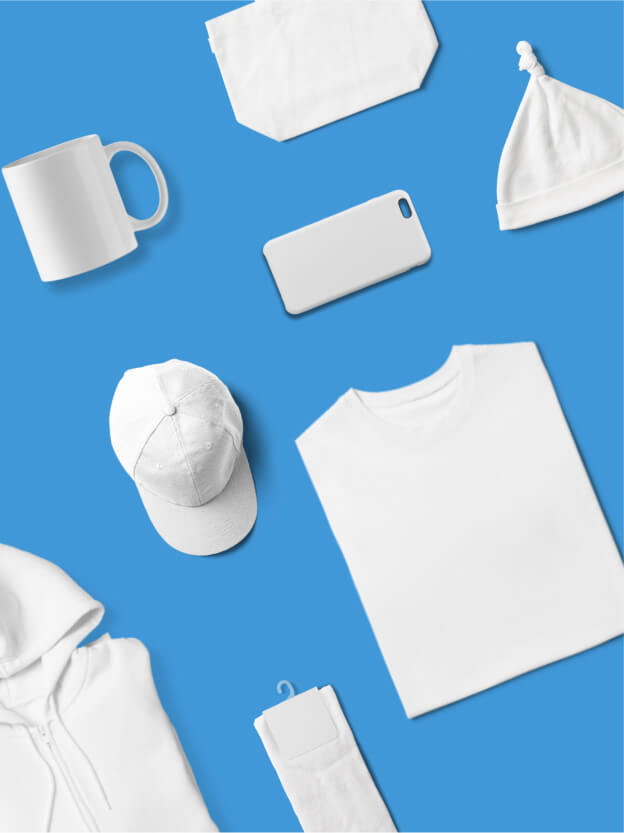 How to Make Merch With Printify?
With our intuitive print-on-demand platform, anyone can unleash their creativity, design, and create one-of-a-kind products that nobody else has.
Let's take a brief crash course on how you can use Printify to start selling merchandise without leaving the comfort of your home.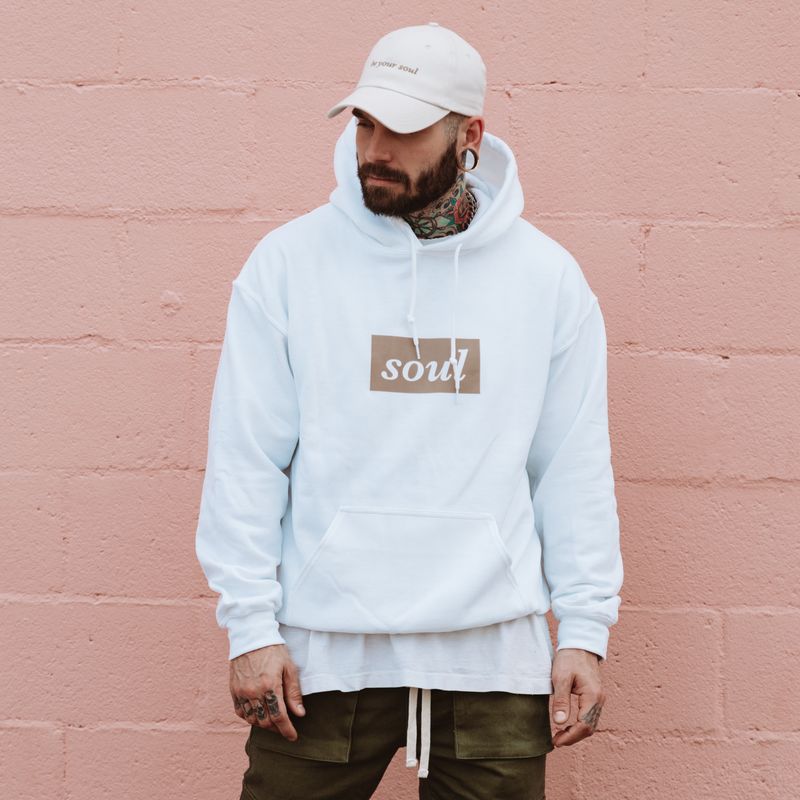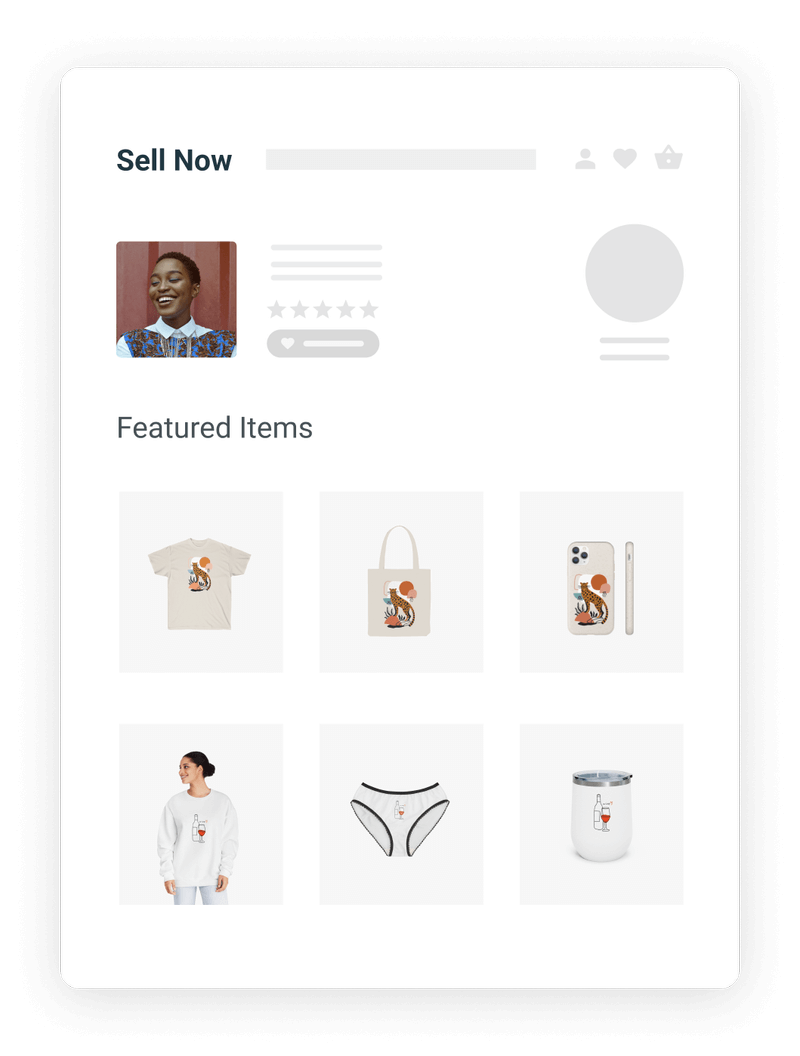 Step 1: Select Your Next Bestseller
After signing up for a free Printify account, browse through our catalog and pick the products you'd like to sell.
Step 2: Upload Your Custom Design
Whatever design you have in mind, you can use this tool to add your art, photo, text, adjust alignment, and much more.
When your design is ready, you get realistic mockups of your custom merchandise, which you can use on your digital storefront, social media, or wherever else you like.
Step 3: Order Samples of Your Custom Merch
While ordering samples is not mandatory, we highly recommend that you do so.
With the help of samples, you can check whether you're happy with your merchandise, allowing you to rest assured that your customers will love it too.
If you subscribe to our Printify Premium plan, you get up to a 20% discount on all products and a one-time subscription bonus of $29 that you can freely spend on samples.
Step 4: Add Merch to Your Online Store
With Printify, you can easily integrate with a sales channel of your choice and reach millions of potential customers.
Step 5: Sell Merchandise Online
As soon as integration is complete, publish products to your store and start making money.
When the first order comes in, send it to production, and our thoroughly-vetted print providers will print, package, and ship directly to your customers' doorstep.
With Printify, you call the shots. Apart from creating awesome merch designs, you don't have to worry about anything – we take care of all the heavy lifting, so you can focus on running your business.
In Words of Our Merchants
Printify has more than two million merchants worldwide, and everyone's welcome to join our ever-growing community of successful entrepreneurs.
I really appreciate working with Printify on my brand. Afro Unicorn was only supposed to be my design on a white shirt. It is so much more. Printify allows me the time to run the business and not work in the business.
Printify helped me start a completely hands-off revenue stream. When you spot a niche that you want to enter quickly, you don't have to worry about buying stock or equipment.
I don't have to invest the money I can't lose into my business. With Printify, I only pay the fulfillment fees, and the rest is all profit.
Printify Premium has helped my profit margins tremendously, and spending $20 a month has probably saved me over $200 a month.
Using Printify saved our struggling business of 6 years and gave us more time with our family.
I like Printify products because they tie in with our organisation's message.
I love the Printify Mockup Generator. It keeps everything consistent and allows me to keep my brand looking sharp and professional.
Partner With Printify and Make Your Own Merch Today
Whatever you decide to sell, our print-on-demand and dropshipping platform takes care of everything for you. Instead of worrying about production, warehousing, and shipping, you're free to create awesome products and work on increasing your sales.
Choose Your Print Provider
With Printify, you've got a network of world-class print providers at your fingertips. Whether you'd like to sell in the United States, Canada, Europe, or Asia, you can remain confident that the orders will reach your customers quickly, wherever they may be.
Customizable, High-Quality Products
Start Making Your Own Merchandise Today!
Start Earning With Your Brand Today
Whatever content you create, Printify gives you the opportunity to unlock a new revenue stream by selling merchandise you can tailor specifically to the needs of your target audience.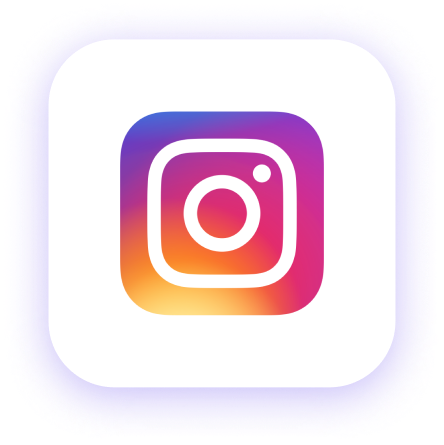 Merch Maker for Instagram Influencers
As Instagram's popularity continues to rise, even more people are looking for ways to monetize their following. With the help of on-demand manufacturing, making money on social media has never been easier.
Advance your career as an influencer by selling your own merchandise – clothing, accessories, and other print on demand products for your most engaged followers, supporters, and die-hard fans.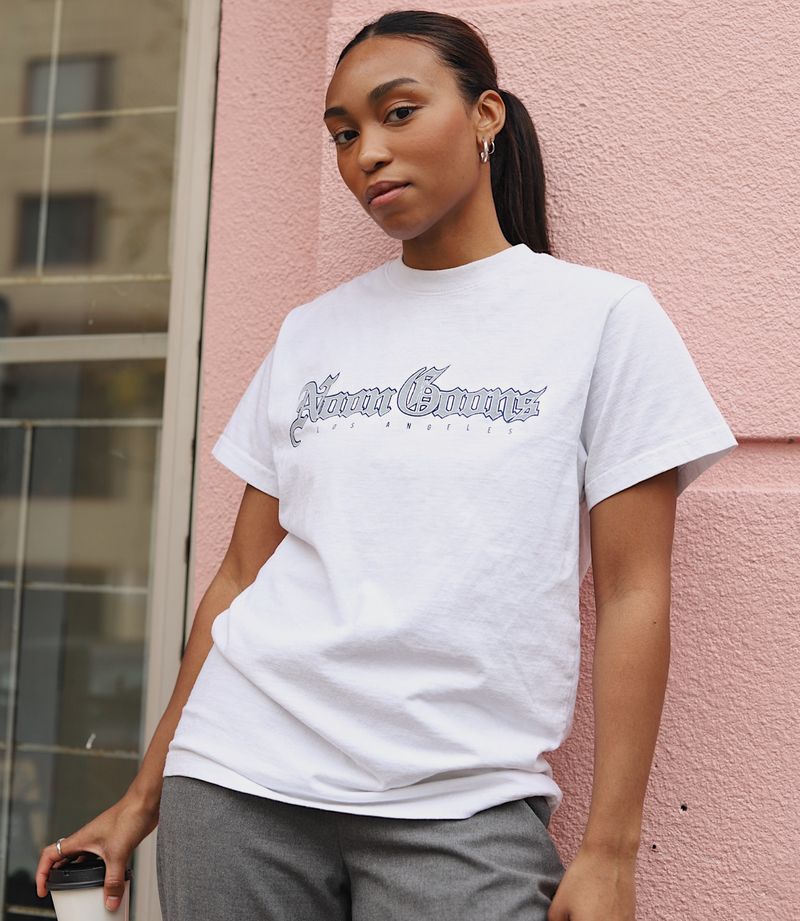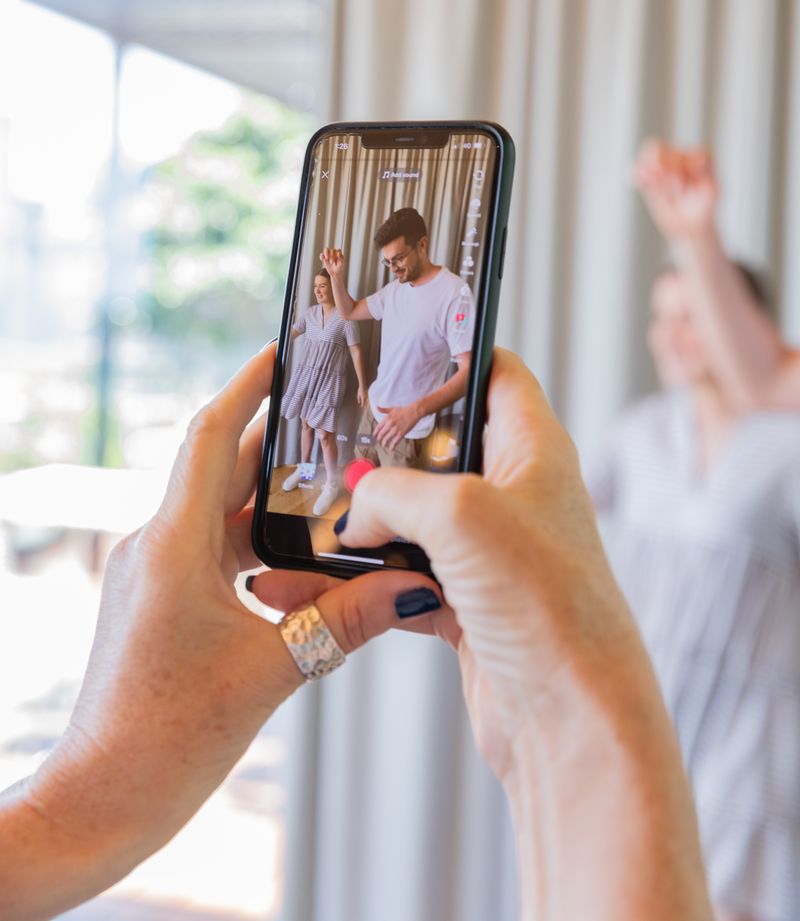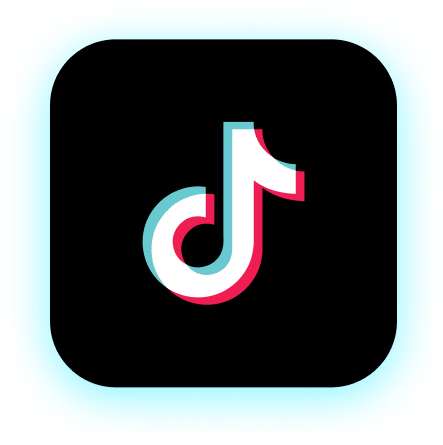 Merch Maker for TikTokers
With TikTok exploding in popularity, it has quickly become the ideal platform for those wanting to build a personal brand and start selling custom merch.
By choosing Printify as your TikTok merch maker, you can unlock a new revenue stream and sell one-of-a-kind merch nobody else has. Say goodbye to printing, packaging, and various logistical hurdles, because we'll take care of it all for you.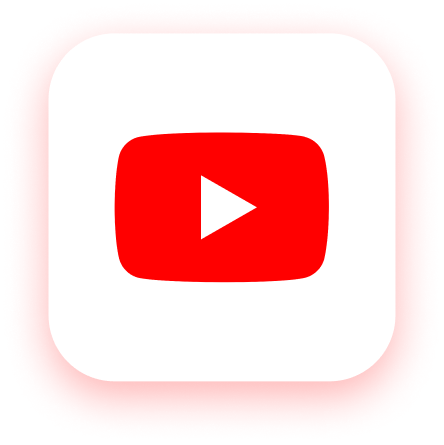 Merch Maker for YouTubers
Whatever the size of your YouTube channel, Printify allows you to further monetize your content and forge a stronger bond with your subscribers.
Try our free merch maker and easily customize a wide variety of high-quality products – t-shirts, hoodies, and various accessories – to suit the needs of your target audience.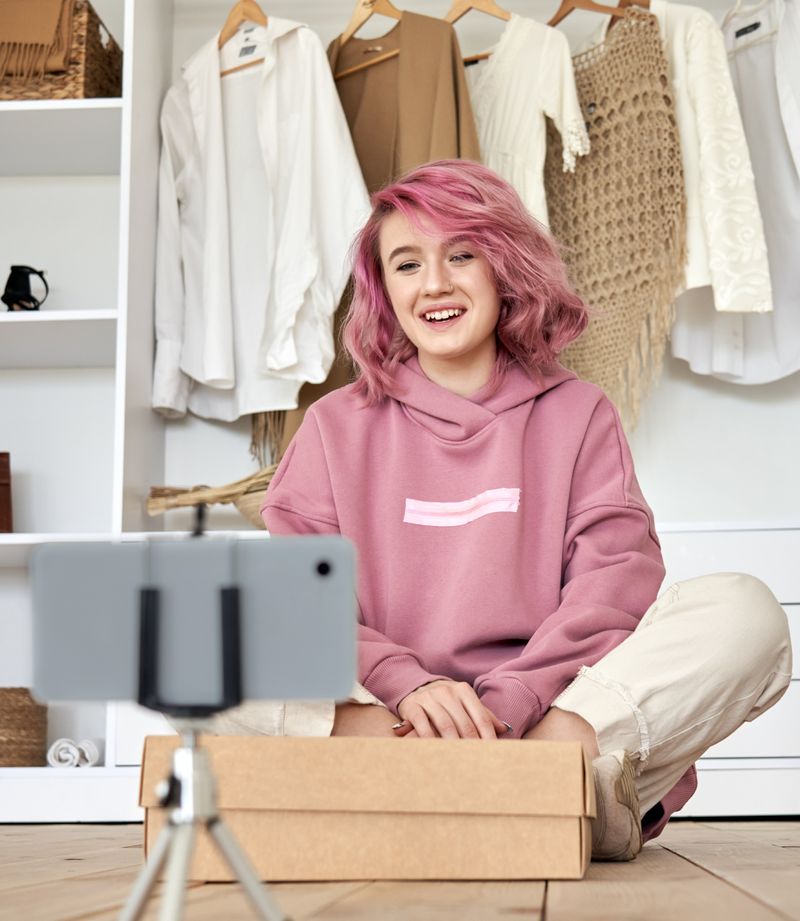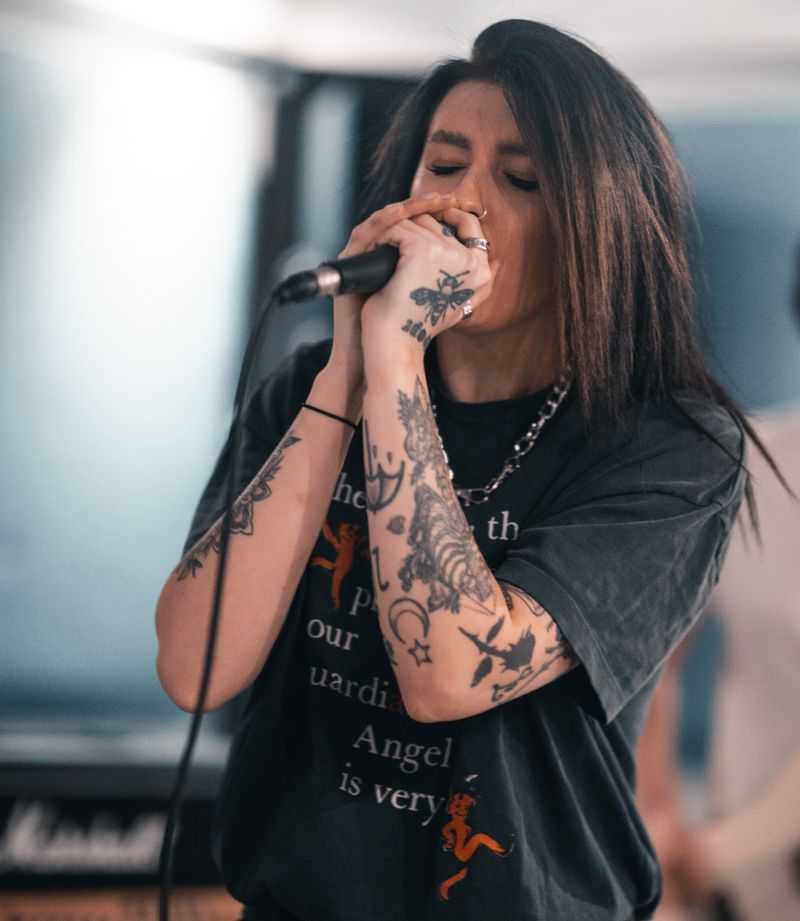 Merch Maker for Bands and Musicians
If your band is looking to promote their music, grow their fanbase, and make an additional income, we'd be happy to help.
Our rockstar tool – Mockup Generator – is free and easy to use, allowing anyone to design, create, and sell merch without any up-front investment.
Frequently Asked Questions