Create cute baby blankets for yourself, or sell them online. Customize designs, upload and adjust them in minutes. No upfront costs or minimum orders.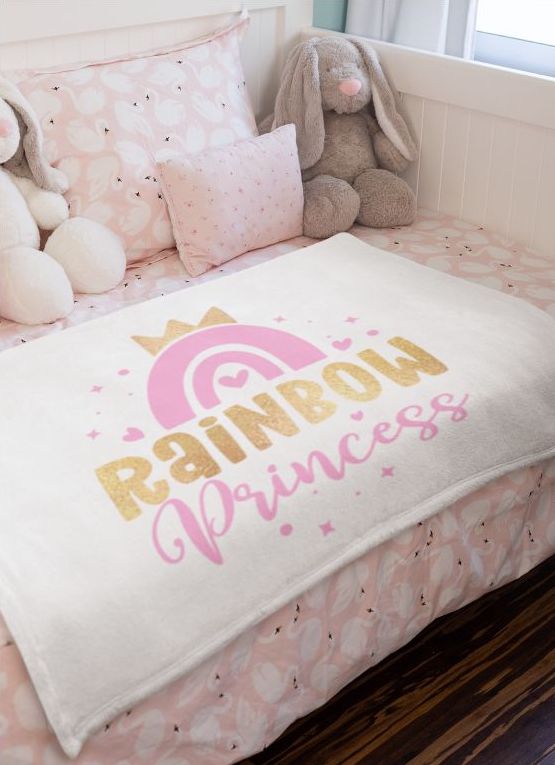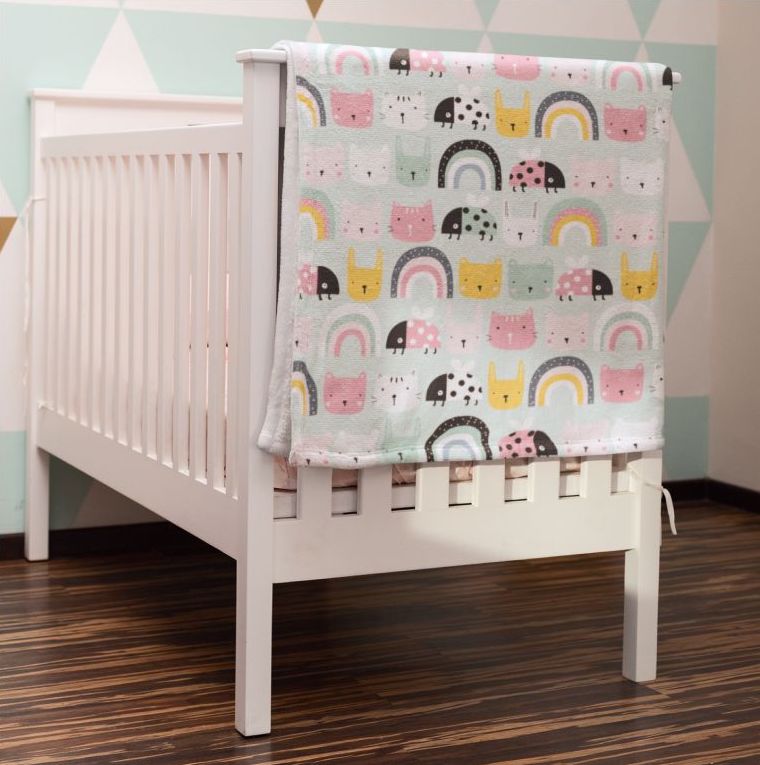 Make Your Own Custom Baby Blankets
Create Your Own Custom Baby Blankets!
How to Customize a Baby Blanket in 3 Easy Steps
Preparing a personalized baby blanket with Printify is a straightforward and intuitive process. Here is how to create adorable blankets in no time:
Choose a Baby Blanket From Our Catalog
Go to the product catalog and pick the cutest blanket for the little ones.
Upload a design, position, adjust and resize it in our Mockup Generator. It's fun, easy, and cool – you can check how the blankets will look in real life.
That's it – your custom baby blankets are ready. Save the product, order for yourself, or sell them online.
Best Personalized Baby Blankets
Printify's custom baby blankets are soft and smooth. Made of polyester fabrics of different densities, all ideal for sublimation printing. All models are pre-constructed items measuring 30 × 40 inches/76.2cm × 101.6cm, with a possible variation of +/- 1″.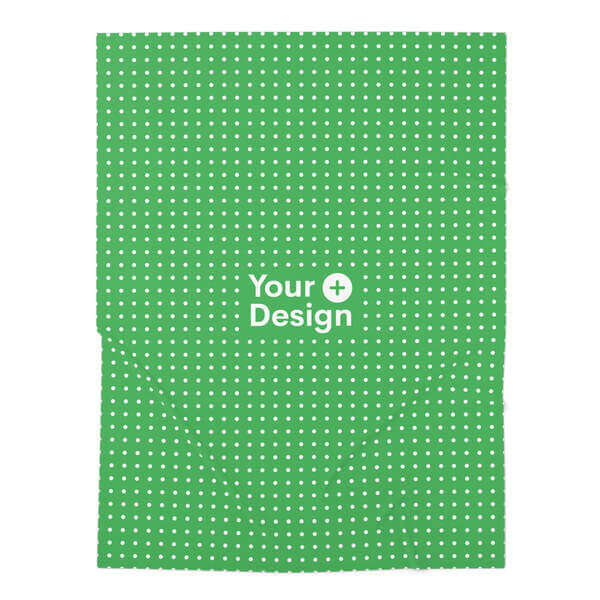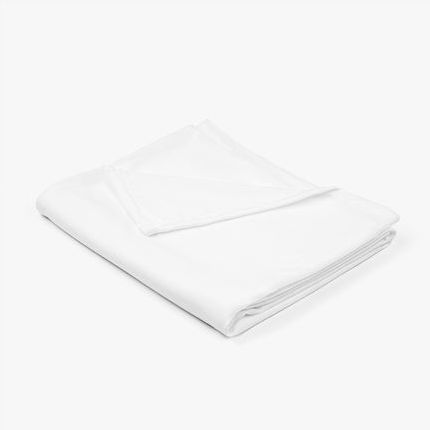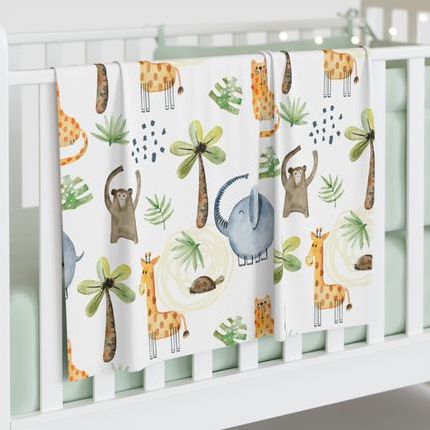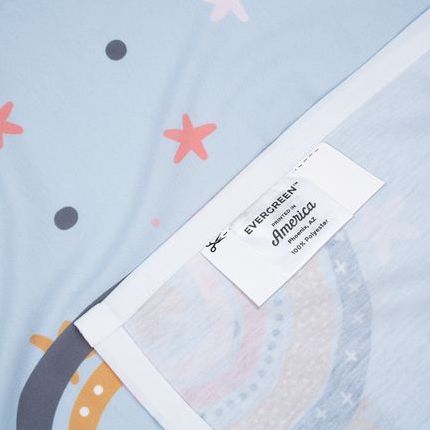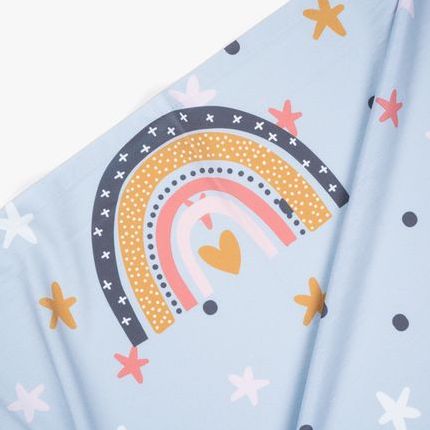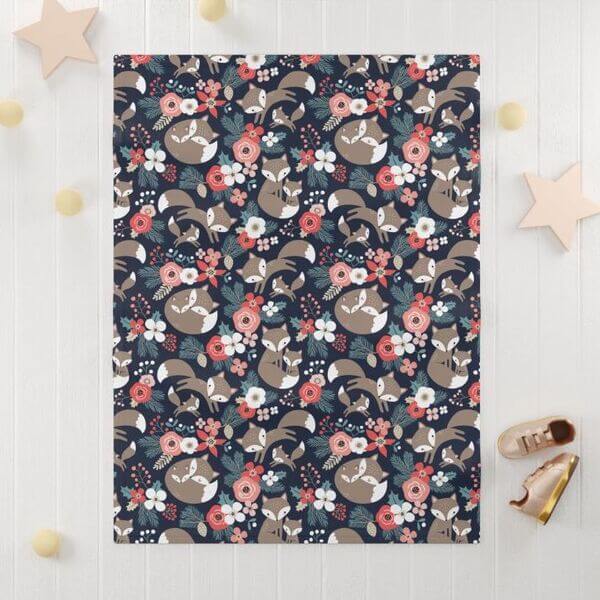 From USD 17.07 with Printify Premium
This custom swaddle blanket is 100% jersey polyester. That makes it super soft while allowing sublimation printing of crisp, vibrant colors. 
A personalized swaddle blanket is a good gift option with quotes and names or funny sayings. The clear printing makes it especially suitable when creating custom baby blankets with pictures.
The light canvas makes it perfect for spring and summer or indoor use.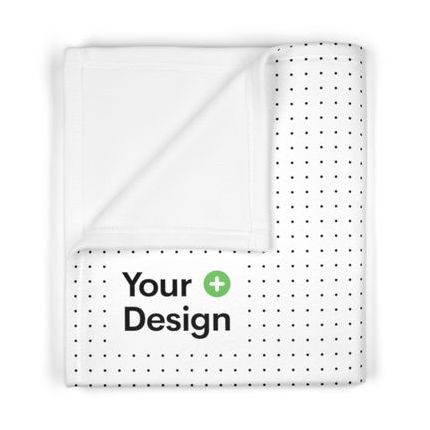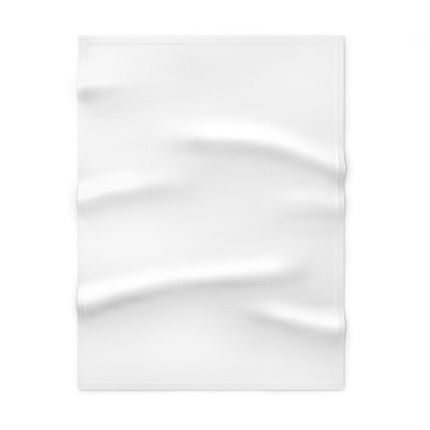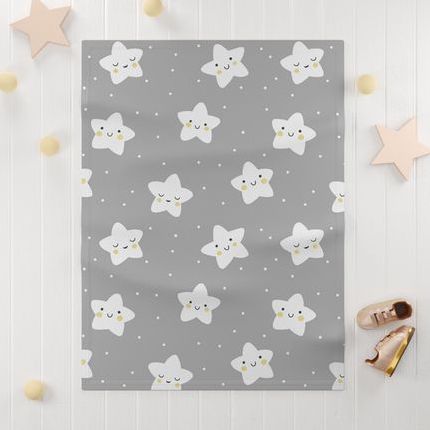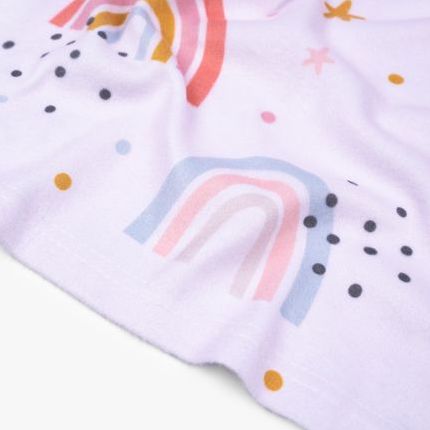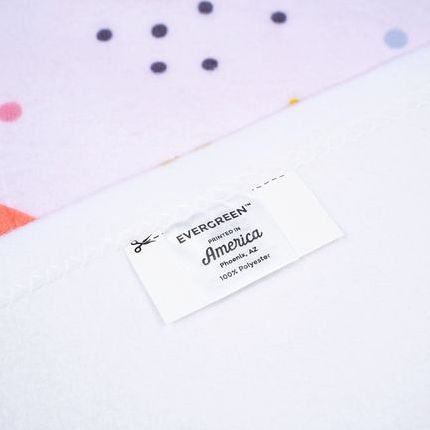 From USD 14.66 with Printify Premium
Besides being super soft, fleece is also warm and practical all year round, particularly during colder seasons. These personalized baby blankets are helpful for inside and outside use and are the best match for cute blankets.
The microfiber construction of 100% polyester guarantees excellent results with sublimation printing for soft and vibrant colors alike.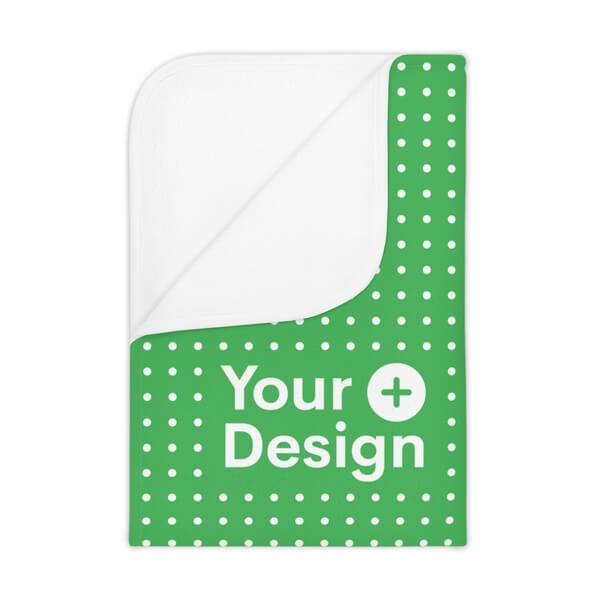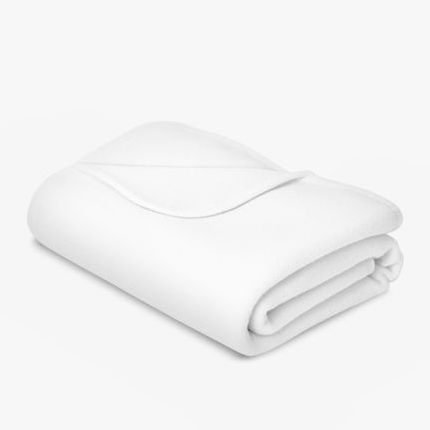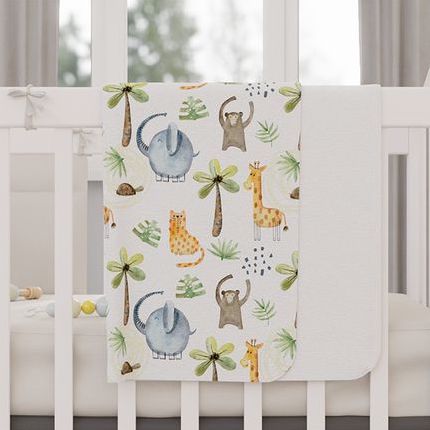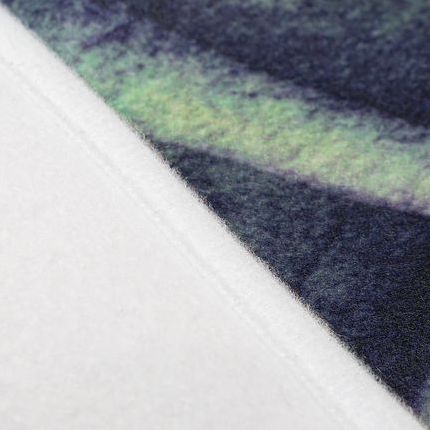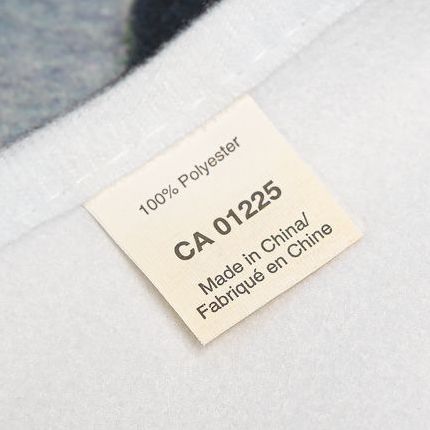 From USD 10.80 with Printify Premium
The toddler blankets are personalized blankets with an extended lifetime. The medium-heavy fleece fabric ensures the same comfort as baby blankets with increased durability, suited for babies and toddlers alike. 
A one-sided print polyester canvas guarantees quality printing with vivid details and vibrant colors. Use it to create custom baby blankets with names, quotes, or colorful pictures.
Create Your Own Custom Baby Blankets!
Design Ideas for Custom Baby Blankets
Custom Name Baby Blankets
Parents love baby monogrammed items. They are a way to remember and celebrate the arrival of the little ones. Offer blankets with the most popular names of the year, or give your customers the option to customize the item entirely, choosing the name, fonts, and background.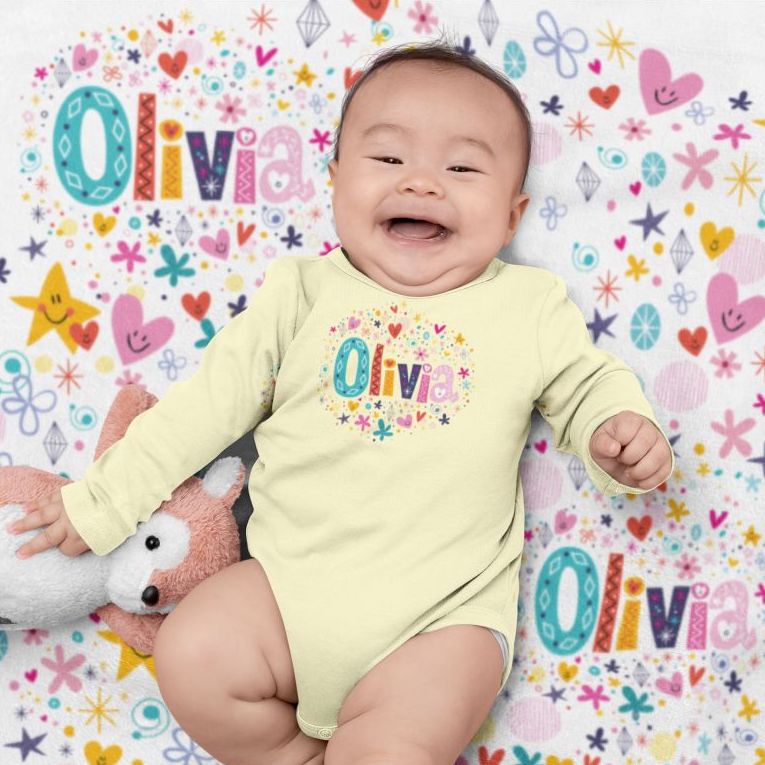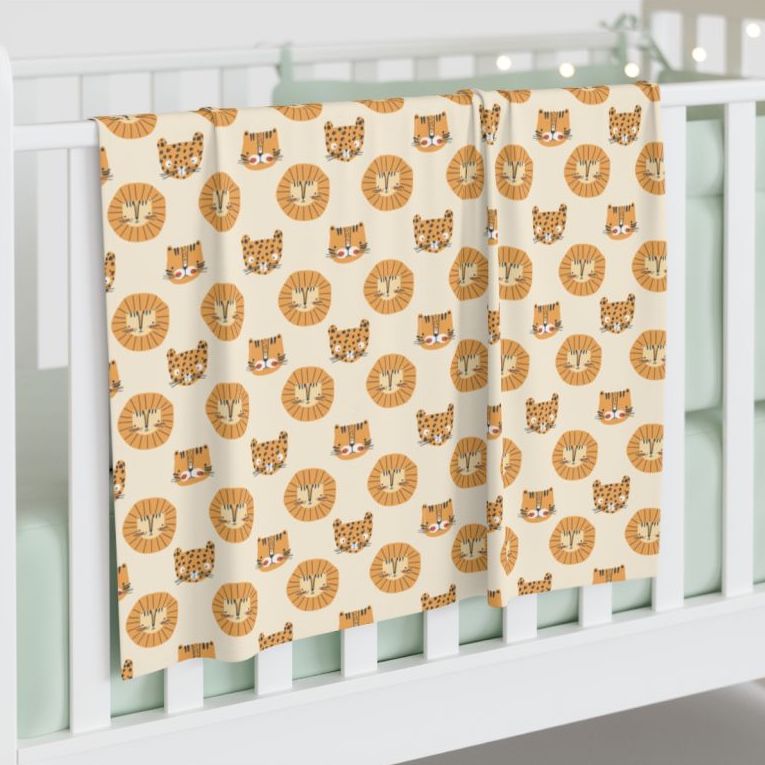 Everyone agrees – kids are adorable. Create blankets highlighting this essential feature of being a baby. Blankets reminiscent of puppies and animal costumes are best sellers – teddy bears, bunnies, kittens, or puppies. 
That blanket will remain a favorite item even after the kids have grown up. Pick a Soft Fleece Baby Blanket or Toddler Blanket for extra smoothness and extended use.
Funny Baby Swaddle Blankets
Fun environments bring joy to everyone, but they're also crucial for the baby's social development. Create fun blankets that make everyone laugh and look good in photo props. 
Think, for example, of blankets with a wrapped-up baby resembling a burrito or a sushi roll, a little bird (or a dino) inside an egg.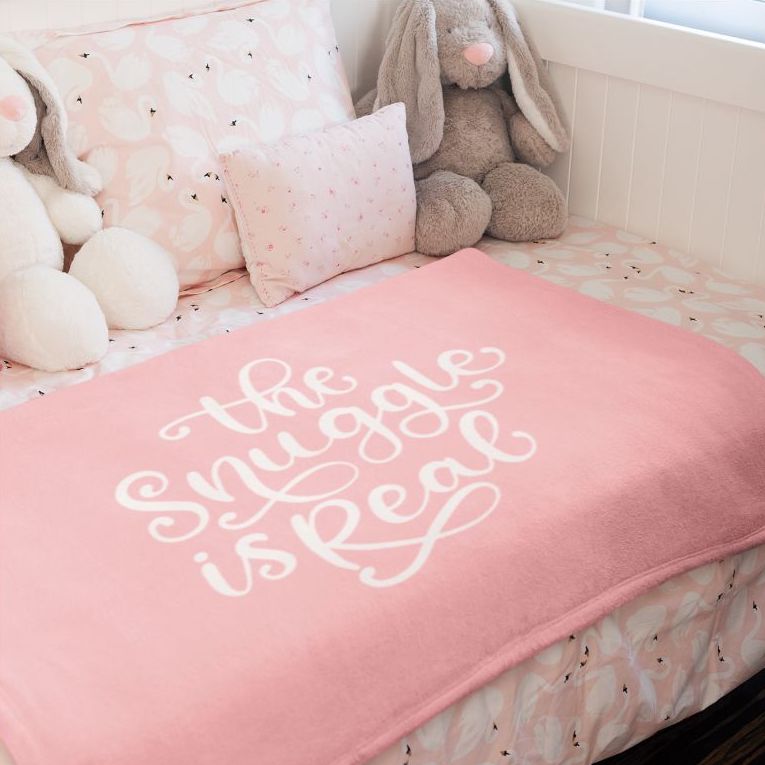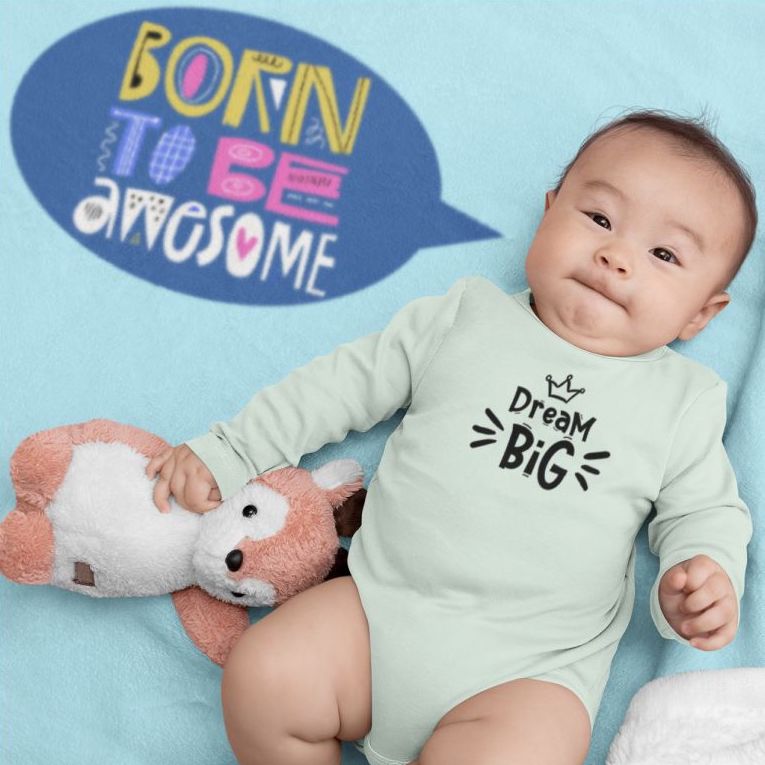 Custom Baby Swaddle Blankets With Quotes
Custom baby blankets could also include different slogans.
Humorous phrases, jokes, or meaningful quotes can help soothe the parents during sleepless nights or struggling days while remembering what matters. 
Consider using life philosophy quotes or religious scriptures, depending on your target audience. Parents will love creating adorable accessories that reflect their unique values.
Family-themed blankets are popular as they allow specific family members' gifts to get noticed and remembered. 
A custom blanket saying "Grandma loves me" will stand out as gifts pile up and get confused with one another in baby showers or similar events. 
Family gifts have the potential to outlive their practical purpose and become a cherished possession throughout a child's life.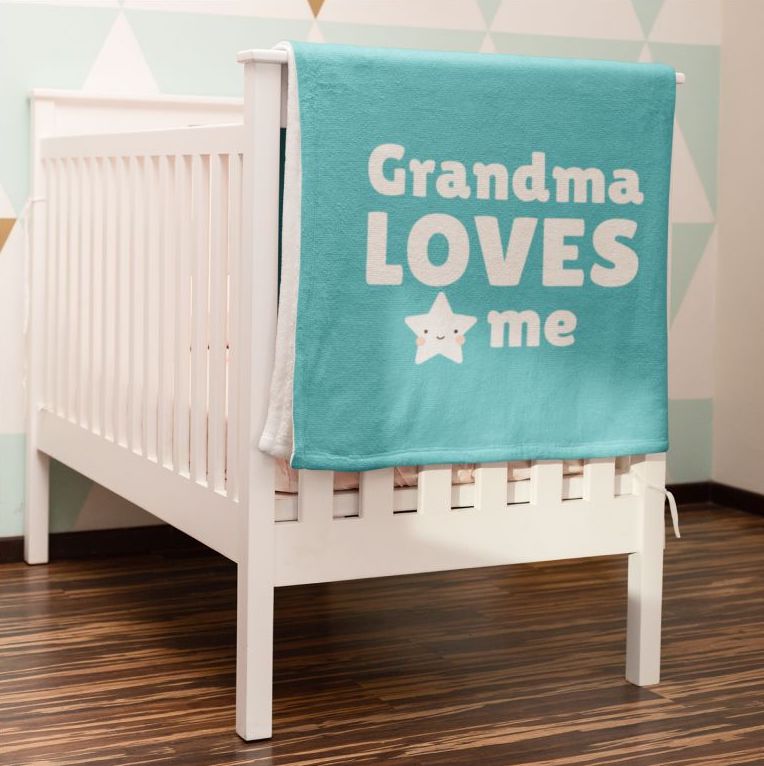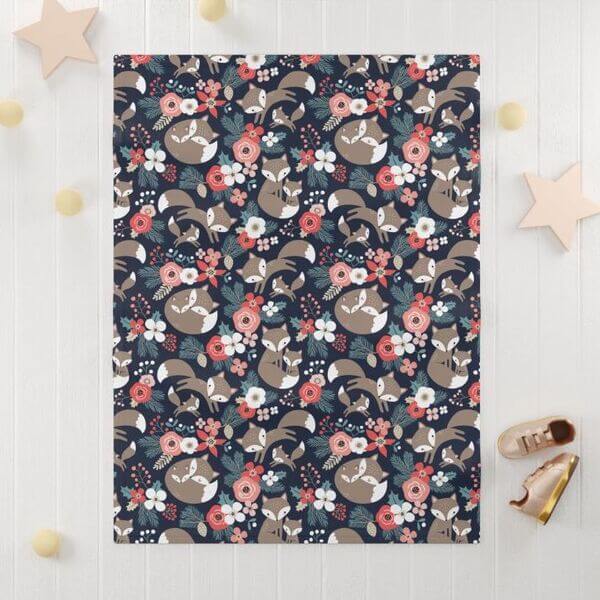 Animal or nature-themed patterns give a blanket a classic but still adorable aesthetic. Almost everyone appreciates custom baby blankets featuring plants, animals, or even starry-sky designs. 
Such blankets are suitable for daily use, harmonizing with other nursery elements.
Pastel palettes are often preferred for this type of blanket. However, depending on your customer base, don't be afraid of using vibrant colors.
Create Your Own Custom Baby Blankets!
Sell Custom Baby Blankets With Printify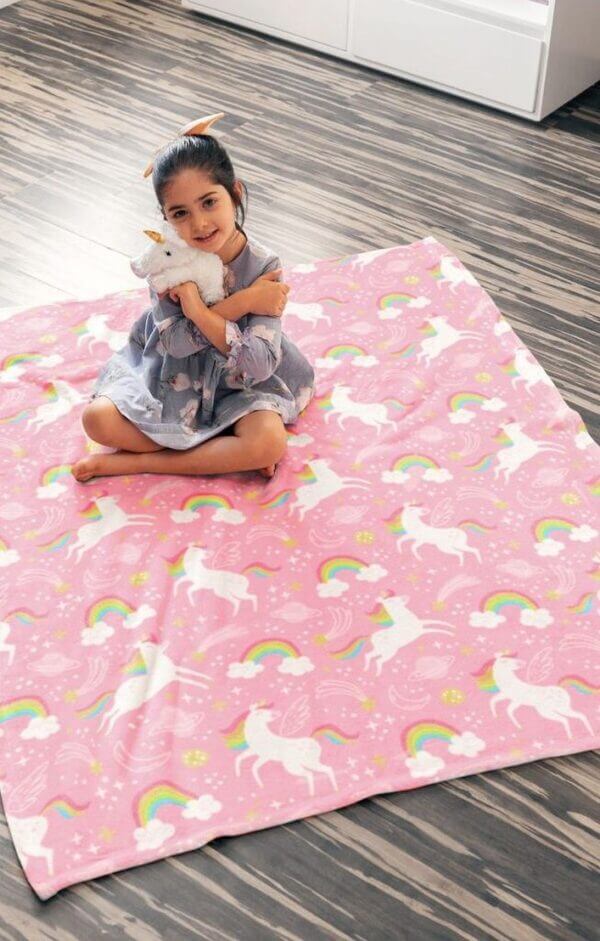 Printify is the ideal partner for your business. Create an online store with one of our integrations and focus on designing and creating custom baby blankets. We take care of production, inventory management, and delivery.
Partnering with Printify to create custom baby blankets means:
We offer a free plan with unlimited products and up to five stores per account.
Our vast print provider network and geo-routing function ensure delivery worldwide.
Benefit from stellar customer support that will have your back in any situation.
Create an online store with Etsy, eBay, Shopify, BigCommerce, WooCommerce, Wix, or Squarespace.
Frequently Asked Questions About Custom Baby Blankets
Create Your Own Custom Baby Blankets!