Design custom products and sell globally with cost-effective printing services. No inventory, no risks – just profits. Print what you need, when you need it. Sounds good? Welcome to Print on Demand, Canada.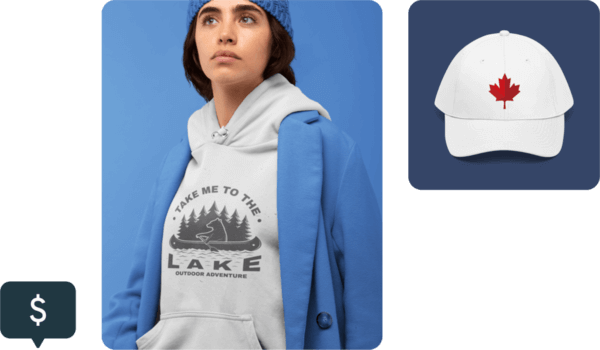 Start Your Own Print-On-Demand Business!
Print on Demand Explained
Print on Demand – or POD – is an extremely convenient business model that involves working with printing companies that do all the work for you. Here's how it works.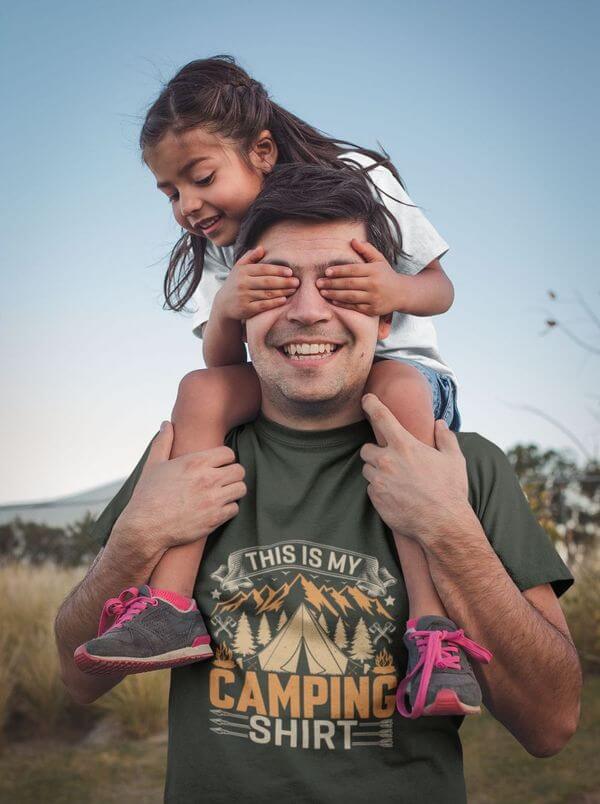 Simple, convenient – and beginner-friendly!
You pay for the materials, printing, and shipping only after selling an item – leaving yourself with nothing but profits. And you get to dedicate time to marketing, branding, and scaling your business – while POD companies handle the rest.
Why Start a Print-on-Demand Store in Canada?
Because eCommerce is booming and taking Canada with it – ranking in the top ten eCommerce markets worldwide.
And by 2023, the eCommerce market in Canada is expected to reach
That's a lot of maple-syrup-covered "bacon" regarding profits, so why not try it? Not only that – a print-on-demand business can be an excellent side hustle or source of passive income.
You can design and sell custom products to local and global customers without the hassle of a brick-and-mortar store. No need to invest in inventory, premises, equipment, or staff – have your on-demand products designed and listed within a few clicks.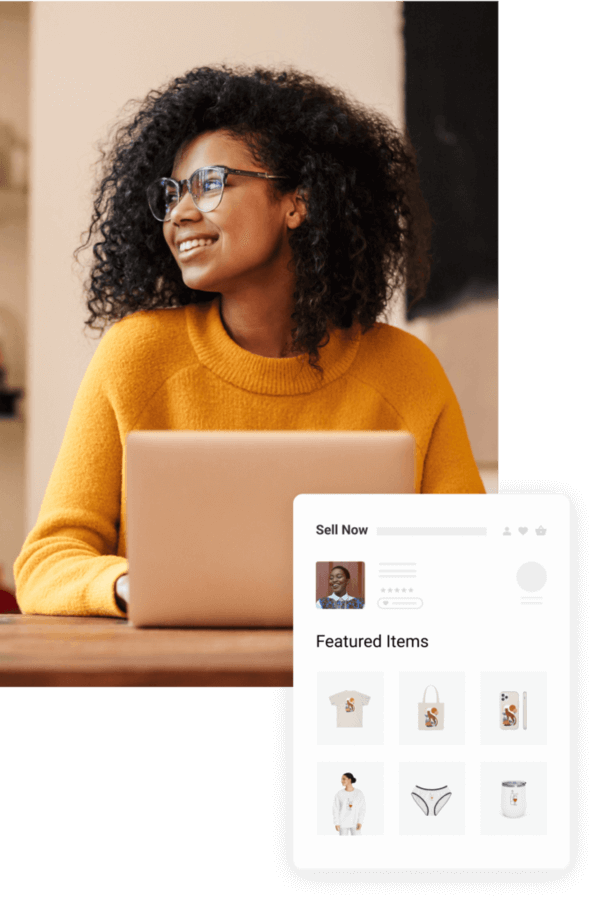 Start Your Print-on-Demand Business in Canada With Printify
Printify is the best choice for selling print-on-demand products on your online store. From local production facilities to global product fulfillment, automated processes, and top integrations with eCommerce platforms and popular online marketplaces – Printify has it all.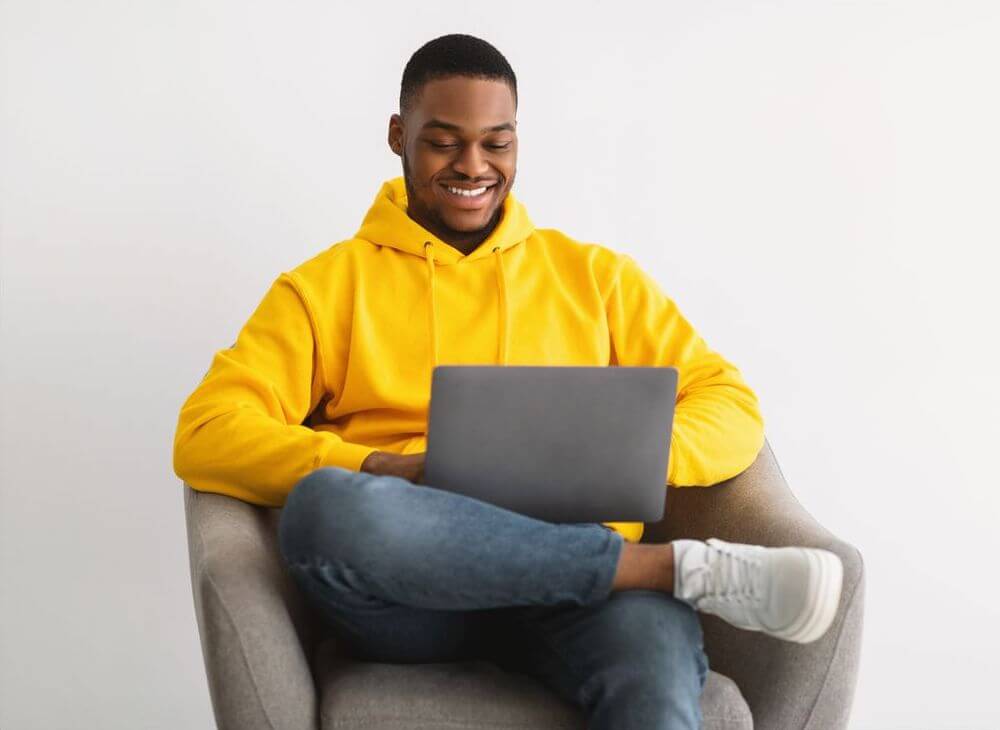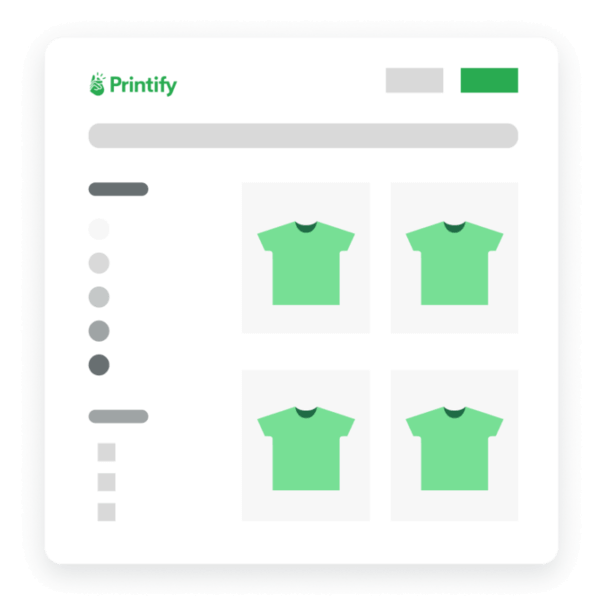 Head over to our Catalog and explore hundreds of customizable products. Pick anything that fits your niche, brand, and target audience.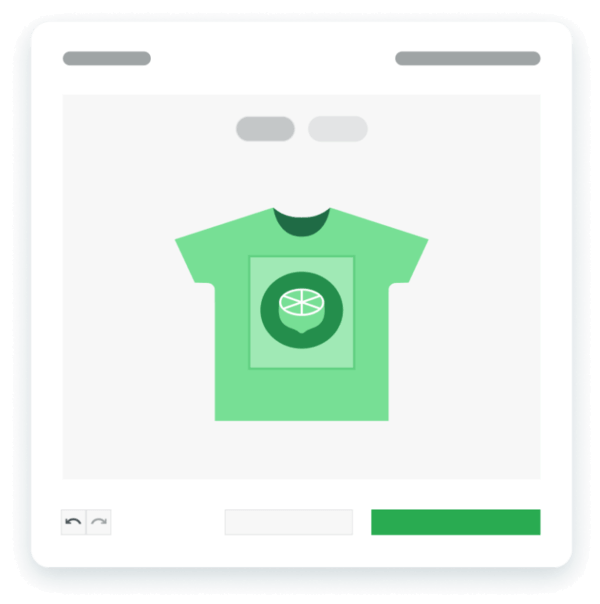 Customize the Perfect Design
Click Start designing and utilize our easy-to-use Mockup Generator to its full potential to create epic designs. Add text and images or create patterns – the tool has all the design features you need.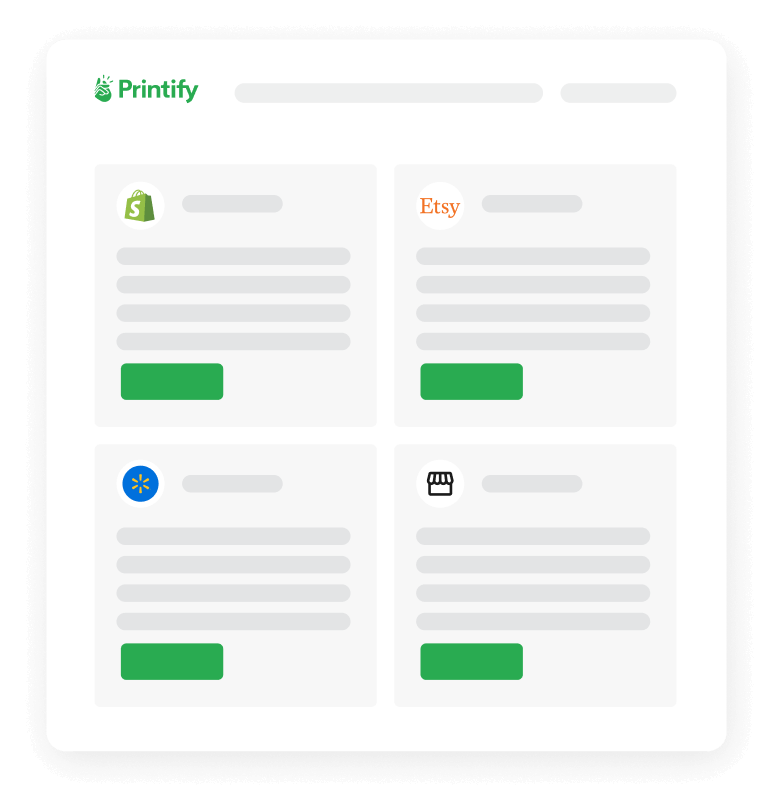 Integrate your store under My stores – Add new store, and create high-quality listings for your chosen sales channel. Printify integrates with the leading eCommerce platforms and marketplaces.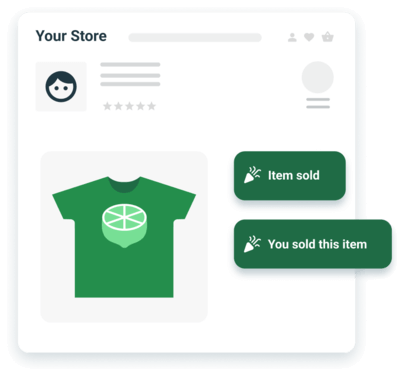 Create high-ranking listings using our mockups or your own pictures, descriptions, and proper product titles. Congratulations, your custom products are up for sale. Now you can focus on marketing and growing your business while Print Providers handle the rest.
What Do Successful POD Business Owners Have to Say About Printify?
Let's hear from successful Printify merchants themselves.
I don't have to invest the money I can't lose into my business. With Printify, I only pay the fulfillment fees, and the rest is all profit.
I really appreciate working with Printify on my brand. Afro Unicorn was only supposed to be my design on a white shirt. It is so much more. Printify allows me the time to run the business and not work in the business.
Printify helped me start a completely hands-off revenue stream. When you spot a niche that you want to enter quickly, you don't have to worry about buying stock or equipment.
Printify Premium has helped my profit margins tremendously, and spending $20 a month has probably saved me over $200 a month.
Using Printify saved our struggling business of 6 years and gave us more time with our family.
I like Printify products because they tie in with our organisation's message.
I love the Printify Mockup Generator. It keeps everything consistent and allows me to keep my brand looking sharp and professional.
Global – And Local – Print Provider Network You Can Trust
The importance of local production in a print-on-demand business cannot be emphasized enough. With this feature, you can sell directly to local customers – reducing not only fulfillment costs, times, and shipping distances but carbon emissions as well.
But! Don't forget about your global audience. Start selling t-shirts, art prints, or any other print-on-demand products on your online store, and our reliable Print Providers will take care of your orders and customers – wherever they are.
Stay on top of the competition with eco-conscious and reliable print-on-demand suppliers and earn nothing but profits with print-on-demand dropshipping – in Canada and worldwide.
Connect Your Store and Start Selling Print-on-Demand Products Online​
With our list of top eCommerce integrations, you can sell custom products through any number of globally trusted online platforms and marketplaces. 
Printify's straightforward eCommerce integrations work without any back-end management.
Simply add your store website to your Printify account (My stores – Add new store), find your eCommerce hosting provider through the built-in integration feature – and start dropshipping custom print-on-demand products.
Printify Product Bestsellers
If you're unsure what to offer your customers regarding products, Printify has the work cut out for you. Our Catalog page holds multiple – special – categories that could help you choose your merchandise.
Browse our Eco-Friendly, New Arrivals, or Bestseller pages to pick print-on-demand products that match the latest trends, current events, or your brand values.
Get Educated: Resources for Print-on-Demand Success
Printify provides multiple resources for a successful print-on-demand journey – all free of charge. We do the research for you – so you can dedicate all your time and energy to your brand.
Printify has its own YouTube page. Watch product reviews, design tutorials, guides on eCommerce platforms, marketing, and product listings – and best print-on-demand practices for new store owners.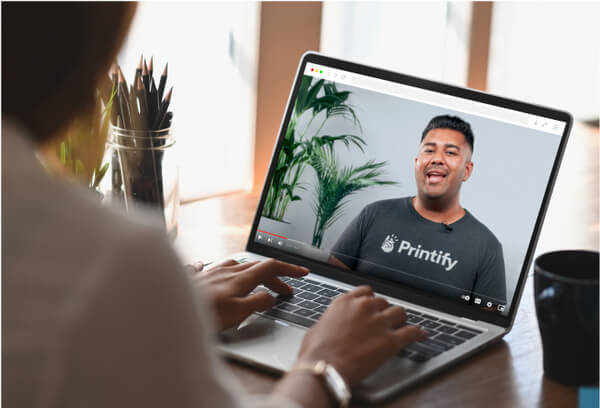 Check out the Printify blog to follow updates on eCommerce, marketing, the latest design trends, product news, and success stories. Prepare your online store and learn all things eCommerce through our blog posts.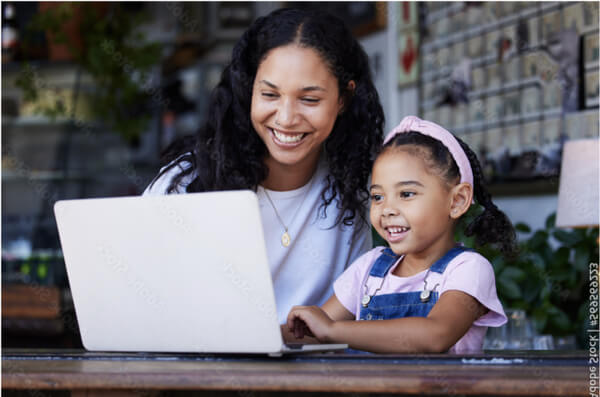 Help Center Articles and Guides
Check out the Printify Help Center for technical advice, terminology, step-by-step instructions, and FAQs. While our Guides will give you a more hands-on experience in all things print-on-demand.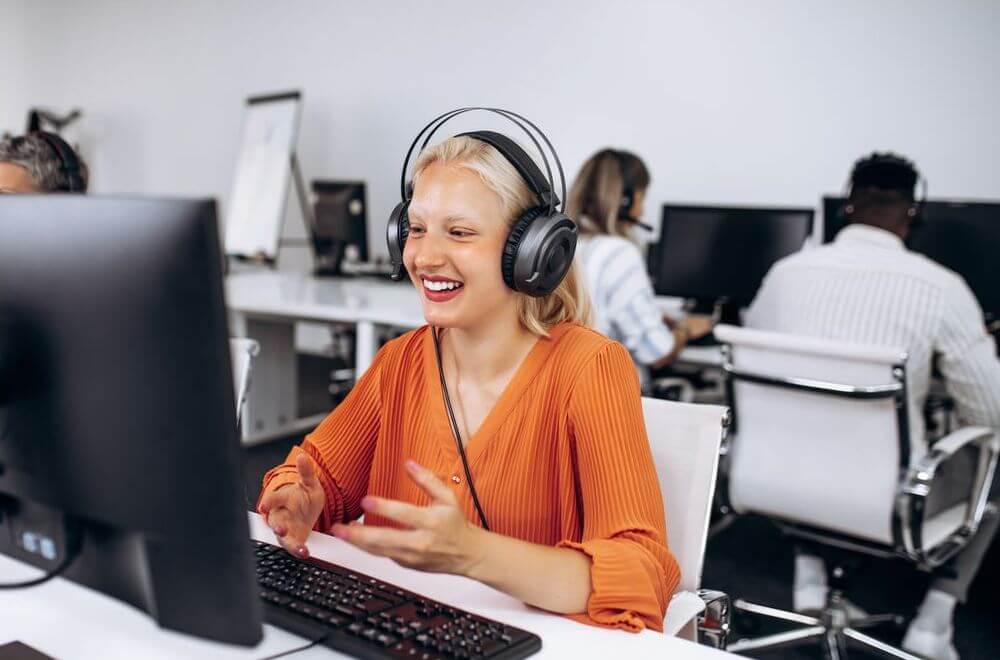 Questions About Print-on-Demand Services in Canada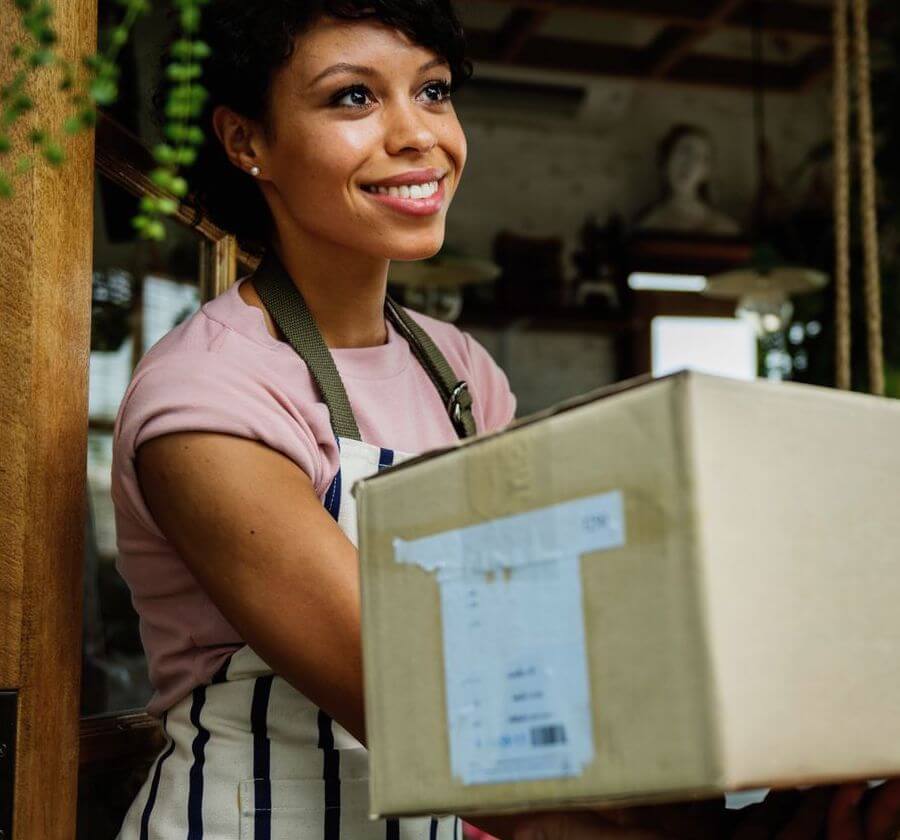 Start Your Print-on-Demand Business in Canada Today
Enjoy the freedom of being your own boss while earning passive income and doing the bare minimum – that is Print on Demand, Canada.
Design print-on-demand products, list them on your chosen sales channel, and sell globally – while Print Providers handle the rest. Easy, sustainable, and profitable. Start your print-on-demand business today.
Product Ideas for Your Print-on-Demand Ventures in Canada
Start Your Own Print-on-Demand Business!