How to Get More Sales on Etsy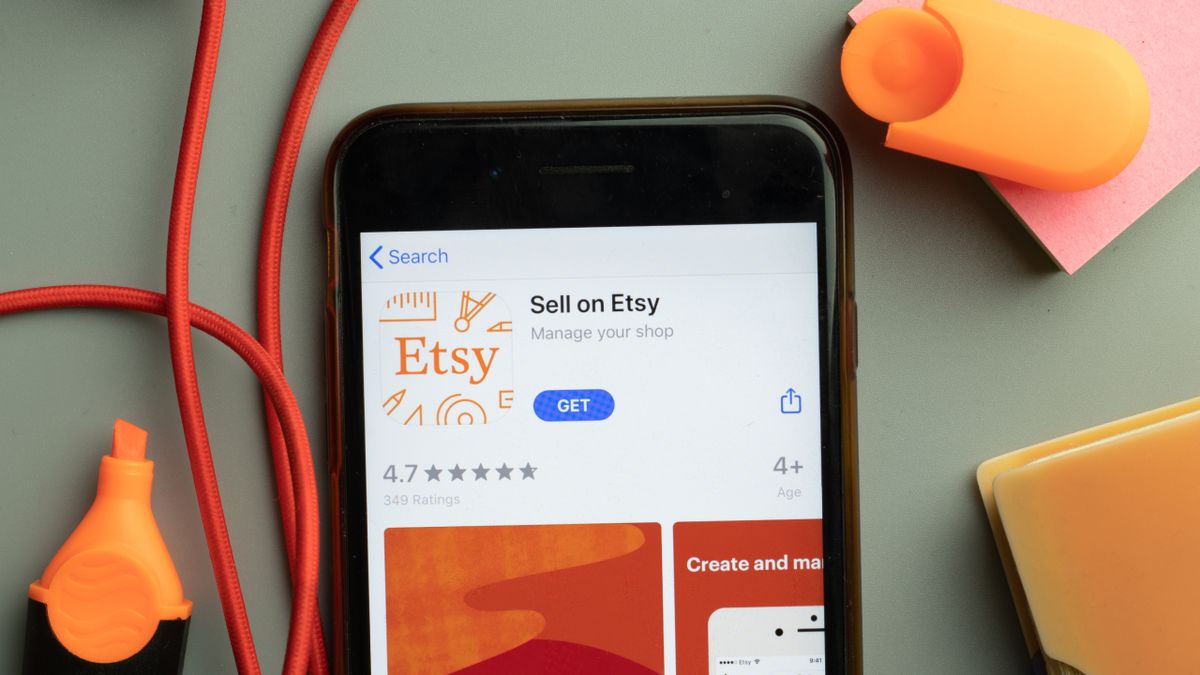 Etsy doesn't stop growing. In times of booming eCommerce, Etsy is unique for allowing you to create an online store without needing to pay for costly subscriptions or hosting.
With solid planning and knowledge of the best marketing techniques and apps, you can be among the successful Etsy merchants and stand out among the 5.30 million active sellers on the platform.
This article will teach you how to get more sales on Etsy through up-to-date marketing strategies applied to the marketplace. 
Tips and Tricks on How to Get More Sales on Etsy
First, you'll learn how to increase sales on Etsy – from creating your brand and optimizing your Etsy SEO to email marketing. We'll also provide lists of the best apps for increasing sales on the online marketplace and becoming a successful Etsy seller.  
1. Establish Your Etsy Store Name and Brand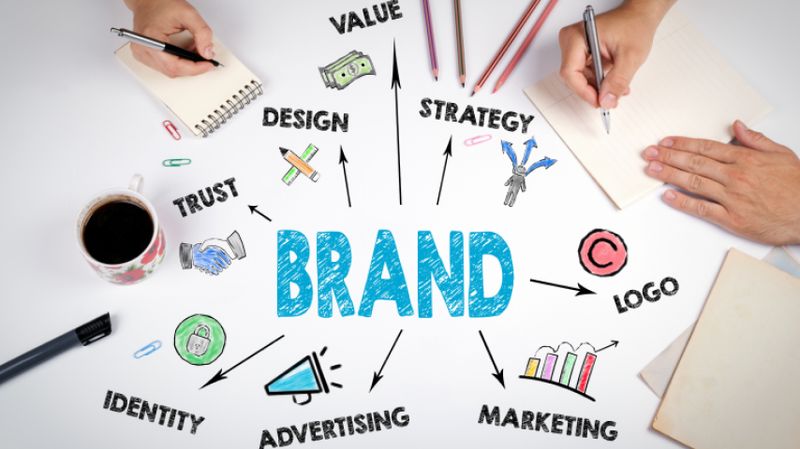 Your brand is the perception you give your customers – the image you convey, the expectation you create, and the way you capture attention. It communicates who you are, what you care about, and why the customer should care about you and your product.
To define your brand, answer these questions:
Be clear, consistent, and focused. Don't try to be many things to a lot of people. Focus on providing the best value for your target customers. 
Everything in your shop must reflect your brand – your Etsy store name, language, tone, description, and visual identity (logo, banners, fonts, colors, and product pictures).
Finally, you must know:
The competition

– check other Etsy sellers and position your brand. Answer how you can solve your customer's problems better than the competitors.

The customer

– what do your customers want, and what do they need? What are their problems?
2. Improve Etsy Sales by Working on Etsy SEO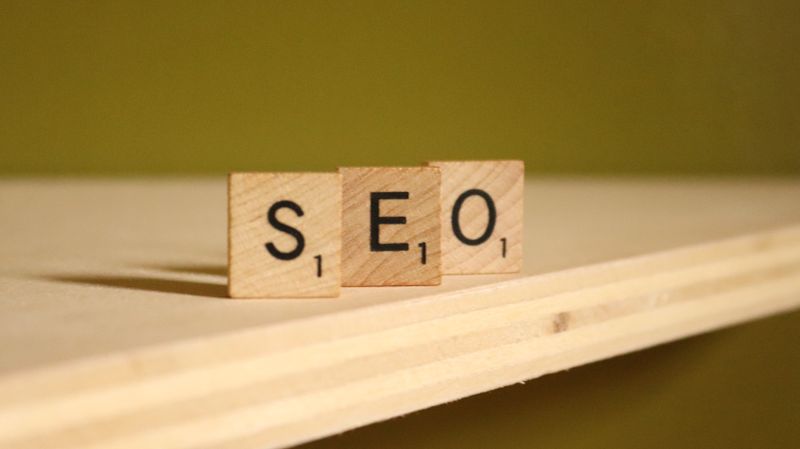 SEO is the tool to drive more traffic from Etsy search results and external search engines. 
Even though Etsy is a closed marketplace with its own rules, optimizing SEO and increasing your shop's visibility is still possible.
Keywords are the search terms most used when looking for something on the internet. Search engine optimization starts with keyword research – this step is crucial for boosting Etsy sales.  
Look for keywords related to your brand and products, revealing your audience's interests and needs. 
Use free or paid tools to research and monitor trending keywords related to your products and USPs and get insights into your target audience:
SEO Tools Integrated with Etsy
Applying the Right Keywords
Once you've thoroughly researched the keywords related to your brand, products, and niche, it's time to apply the best keywords where they're appropriate. 
That includes the About section in your Etsy account and all the details, like product descriptions, listings, and categories. 
Apply keywords wherever possible, but don't overstuff or make the descriptions unreadable. Use long-tail keywords when possible – keyword phrases that add relevant information.
Take time to write your Etsy store description in the About section, using long-tail keywords that describe your USP.
Optimizing Title, Product Descriptions, and Listings
Avoid generic names, titles, and product descriptions.
Blog articles are one of the most effective ways to generate organic traffic and bring your website to the first page of search results. 
Etsy doesn't support a blog, but the platform is integrated with Pattern, which allows sellers to build homepages and a blog for monthly subscriptions of $15. 
It's also possible to create your own blog on WordPress.org or another platform and use it to promote your Etsy shop.
Create quality content regularly. Plan the themes for your posts from keyword research that resonates with your target audience. 
Use the blog to answer questions and issues your customers may have. Inform them about your products, but don't oversell.  
With time, a consistent blog will make you an authority, improve your SEO, and drive organic traffic to your Etsy shop.
3. Use Enticing Product Images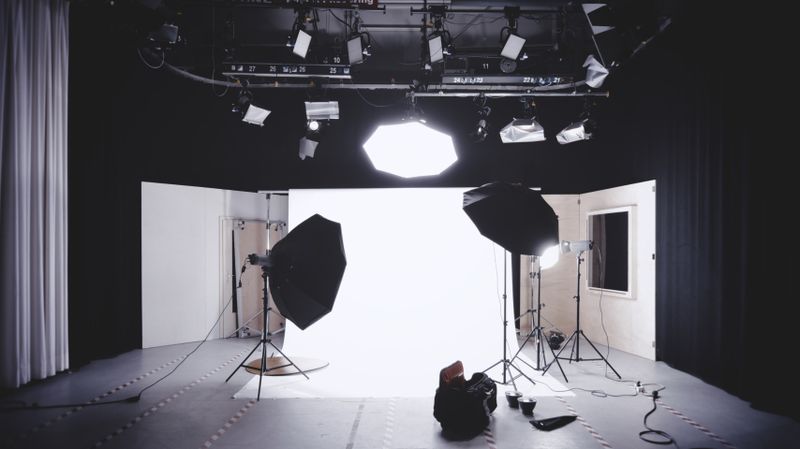 The quality of product photos is considered a decisive factor when buying for 90% of Etsy shoppers.
Captivating product pictures are critical for success, as customers can't touch and feel your Etsy products as in physical stores. 
Your photos should be good enough to replace that experience and convince the customer your product is worth buying.  
You can display ten pictures per product. Make sure to show the best photos first. 
Also, be mindful of sizes, resolution, and formatting. Etsy has specific guidelines for optimizing product photos. Non-optimized images can negatively interfere with Etsy scores and your Etsy SEO. 
Check the Etsy guidelines for formatting pictures. 
You may also be interested in our tips for taking great product photos for Etsy.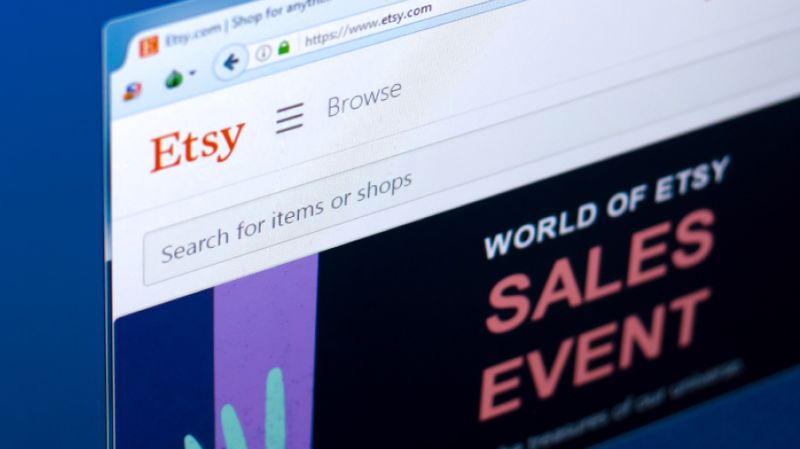 Etsy offers on and off-site ads. On-site ads are known simply as Etsy Ads or promoted listings and are paid advertising running only inside the eCommerce platform. 
To set up an advertising campaign, go to the Etsy Shop Manager, then:
Etsy Ads places the promoted listings visibly within Etsy search results, with the tag "ads by."
The two factors influencing the promoted listing are the amount bid and the listing quality. 
Setting a high daily budget affects the listing visibility, but non-optimized items will perform poorer even with lots of money spent on internal advertisement. 
To use the full potential of Etsy Ads, you should improve the listing quality by refining your SEO. Etsy attributes a quality score to the listing according to the titles, tags, and shop history. 
On the other hand, Etsy Off-Site Ads promote listings ranking well in the Etsy quality score outside the marketplace, on platforms like Bing, Google, and social media. 
Essentially, you'll be charged for an off-site ad only in case of successful conversions from the said ad. 
The off-site ad fee is 15% for shops with less than $10,000 annual sales and 12% for those above. Cookies track advertised listings for 30 days and charge the same fees in return purchases. 
While off-site ads are advantageous to the shop at first as free advertising, the sellers have no say on which products are promoted. The fees may add up when some Etsy listings are heavily advertised outside the marketplace.
In that case, you may consider opting out or even removing the listing. 
Shops below the $10,000 target can opt out of the program in the Shop Manager Settings section. Click on Off-site Ads and then on Stop Promoting My Products.
Take a look at our detailed guide for Etsy Marketing for more valuable tips.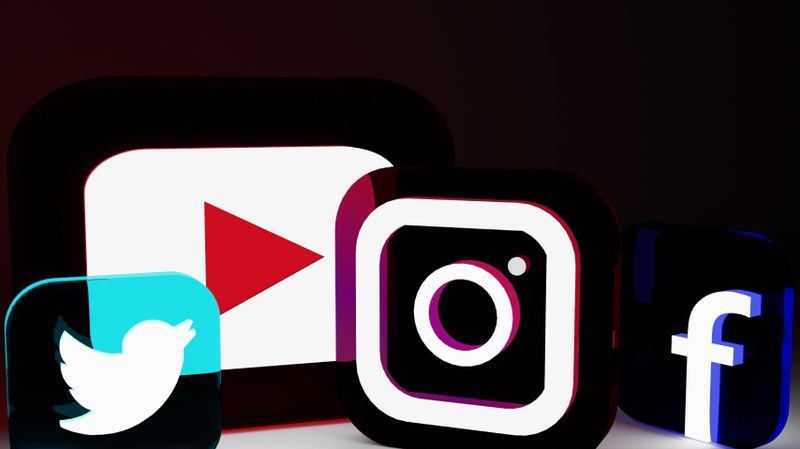 Social media is everywhere. Use it to promote your Etsy store among your loyal social media followers and increase sales – mostly for free. 
Create social accounts for your store beforehand. You can integrate Etsy with Pinterest, Facebook, Instagram, and Twitter. 
Social media options can be found in the Marketing section, under the Social Media menu. 
The page is straightforward and focused on creating social posts. Access the menu Social Accounts in the right-hand upper corner to connect your social networks. 
You can share listings to Social Networks in two ways:
From the Listings Section
From the Marketing Section
Boost Sales with Pinterest
Etsy has a special relationship with Pinterest, as both platforms share an audience of creatives and people interested in vintage, handcrafted, and niche products. Despite the total number of users on Pinterest having diminished in 2021, its advertising audience reach grew by 7.3% – an additional 16 million users by Q1 2022.  
You can create a Pinterest Pin directly from an Etsy listing. They stay synchronized to the Etsy store, and the products can be bought from the pins without needing to leave the website.
The pins are organized in boards, essentially thematic groupings that can be used for showcasing product collections from your Etsy shop.   
Finally, platform users can add pins from other boards to their own, potentially increasing the reach of products.
Pinterest provides additional analytics on the products and pins.
How to Get More Sales on Etsy with Instagram and Facebook
Instagram and Facebook are the most popular social networks and can be used differently for promoting your Etsy shop. 
Take your time to get familiarized with Meta terms and conditions and avoid account restrictions. 
6. Do Market Research and Follow Trends
In short, market research is planning the possibilities of success for products similar to yours. 
When doing market research, look for competitors, evaluate how their products compare to yours, and how to distinguish your products and make them better. 
To find the most popular Etsy sellers with similar products, use the Etsy search. Type a keyword related to your product and look into the competition reviews and see what the customers like and dislike in products similar to yours. 
7. Create Your Etsy Shop Policy
Policies help protect sellers and buyers, putting everyone on the same page. Even small shops, new sellers, or hobbyists can benefit from defining clear policies. 
Also, a clear policy may be that missing factor for your first customers wanting to buy from your Etsy shop. 
Not long ago, sellers willing to write their policies needed to write parts of them in detail. Etsy recently made that task easier, automating and standardizing most parts of it.  
There is more than one way to define your policies:
After that, Etsy automatically displays what could be covered by your Shop policy:  
The only actual text you should write is the GDPR-compliant policy required from any shop selling to the EU. For that, Etsy offers a complete template according to EU law in the Seller Handbook, stating what kind of information is collected from the user, why it's needed, and how it will be used.
8. Explore Third-party Apps for Etsy
Several apps and integrations are available to boost your Etsy shop functionality, expand your reach, schedule and automate repetitive tasks. 
You can boost sales and visibility with the help of apps. You can find some of them in the Integrations section, located in the Shop Manager. There are also plenty of external apps that connect to Etsy or can be used similarly.
9. Boost Etsy Sales Through Competitive Pricing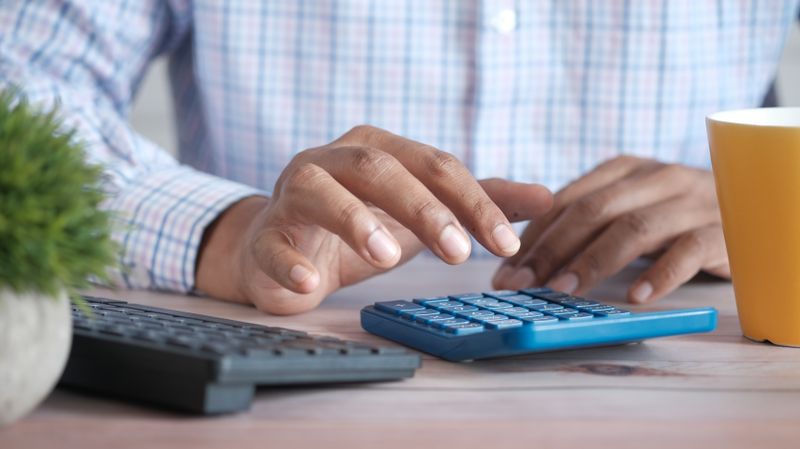 There are many forms to calculate your final prices. We suggest considering one of these two pricing strategies to apply to your Etsy store:
In both cases, you'll need to factor in the competition in addition to your costs and value. 
When deciding which strategy to follow you should consider your target audience.
If your probable customers are students or younger audiences, you should consider lowering your profit to expand your reach. 
However, quality may speak louder than a slightly lower price if you're selling your products to professionals, financially stable individuals, or families. 
In any case, don't cut on value or quality. Choose what keeps your profit margin acceptable while offering a higher value to your customers.
10. Offer Free Shipping for Your Etsy Products
Etsy holds three options for shipping settings – free shipping guarantees, the smart pricing tool, and shipping profiles. 
However, the marketplace actively pushes the sellers to offer free shipping. Potential buyers will be more attracted to a product priced higher with free shipping than the same merchandise sold at a smaller price but with shipping fees.
Products with low shipping rates are ranked higher by the Etsy algorithm. In other words – a free shipping policy will improve your Etsy SEO. 
The shipping policy and settings of your Etsy shop, including offering free shipping guarantees, can be set up in the Settings menu, then click on Delivery Settings.
Add the shipping costs to the final product price; otherwise, you'll suffer losses.
A free shipping guarantee from a minimum order value of $35 applies to the US. Etsy shops outside the US must define shipping profiles according to location and product.
11. Don't Forget About Coupon Codes and Sales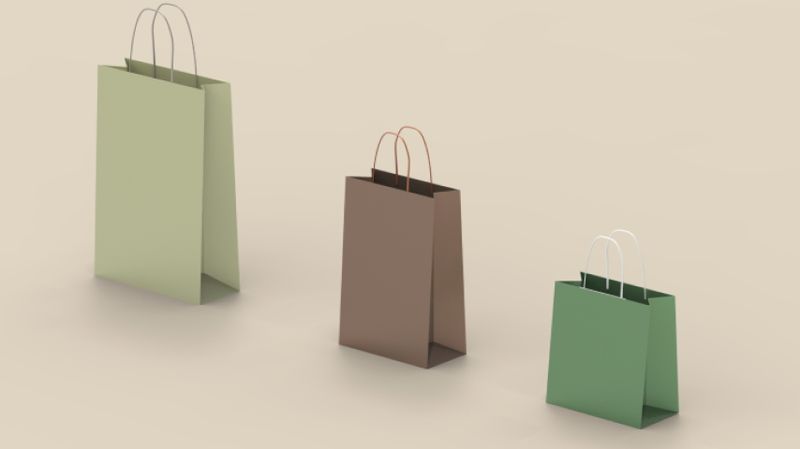 There are many reasons for running special sales, offering a coupon code, or a product for a discounted price, including:
To set up an Etsy sale, discount, or coupon code, go to the Shop Manager. Choose Marketing, then Sales and Discounts. 
You can also set up automatic discounts for abandoned carts or favorited items in the same section.
12. Use Etsy Customer Reviews to Boost Your Reputation
User reviews are social proof, they convey trust to the customer and provide more future sales. 
User reviews impact Etsy SEO, for good or bad, as they impact the Etsy customer and market experience score. User reviews will interfere with your position on Etsy search rankings. 
In addition, user-generated content can develop customer relationships and attract potential clients. 
Always answer the reviews, attend to any issues raised, and consistently follow up.  
You can also ask for reviews for your loyal customers. Never use bots or automated tools for reviews – that goes without saying. Besides the ethical issue, clients will notice that something is off.   
Like pictures, reviews are a significant part of a customer's contact with the product in an Etsy shop, as they cannot touch and look for the product in real life.
93% of the customers are influenced by reviews, while 92% are prone to purchase when influenced by trusted reviews. On the other hand, four out of five customers give up on some purchases after reading negative reviews. 
The majority of customers will engage with shops with at least 3.4 stars. 
Finally, negative reviews can cancel companies quickly.
13. Create an Email Marketing Strategy for Etsy
Email campaigns may look old-school but are a highly effective and low-cost way to increase Etsy sales. 
These are some of the benefits of email marketing:
What Content to Send to Etsy Shoppers?
Email marketing utilizes transactional, lifecycle, and promotional emails. The platform already sends informative emails about orders and shipping. 
Email marketing for Etsy should focus on creating engaging promotional emails.
14. Increase Sales on Etsy by Offering Customized Products
Customized products are the best option to reflect your brand and stand out among the competition. 
Even if you make your own handmade products, Etsy also allows selling using print on demand, increasing your options and expanding your reach.
Finally, remember that POD is one of the best options available to sell handy merchandise with your custom designs.
Partnering with Printify will give you access to a catalog of more than 700 customizable products, from t-shirts and mugs to embroidered hats and custom tote bags.
You can customize the products in our easy-to-use Mockup Generator. 
Printify will manage fulfillment, inventory, and shipment. Last but not least, Printify's 24/7 merchant support is top-tier and will have you covered in the more demanding situations with your customers.  
15. Prioritize Customer Support and Communication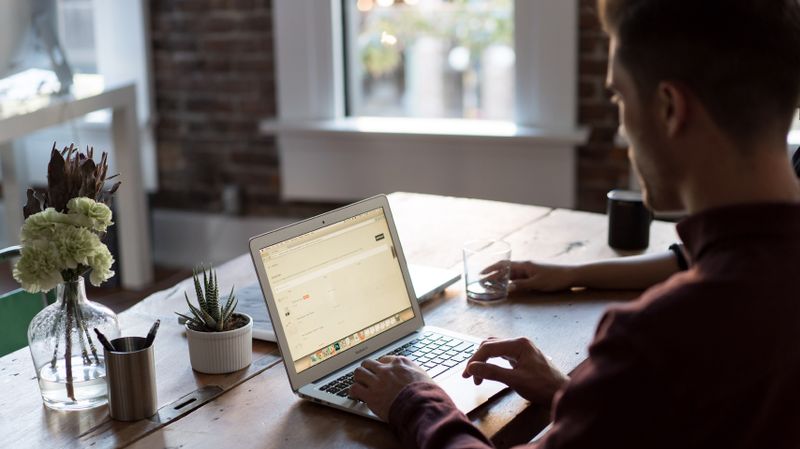 Loyal customers are essential, as most revenues come from repeat purchases. 
Here are some tips to improve your communication with your online customers and develop relationships:
Etsy is a great online shopping platform, and the competition is tough. However, it is possible to increase sales on Etsy by applying the right techniques, apps, and resources. 
In addition, using POD with Printify in your Etsy store will guarantee diversity, quality, and customization for your products, attracting a stream of online shoppers. 
In this article, you learned how to get more sales on Etsy. Use these tips and tricks and take your Etsy store to the next level.
Share the article
Topics