Print-On-Demand Merchandise for eCommerce Entrepreneurs
Whether you're an experienced entrepreneur or just dreaming of quitting your day job, Printify allows you to design, create, and sell custom-branded merchandise without any up-front investment.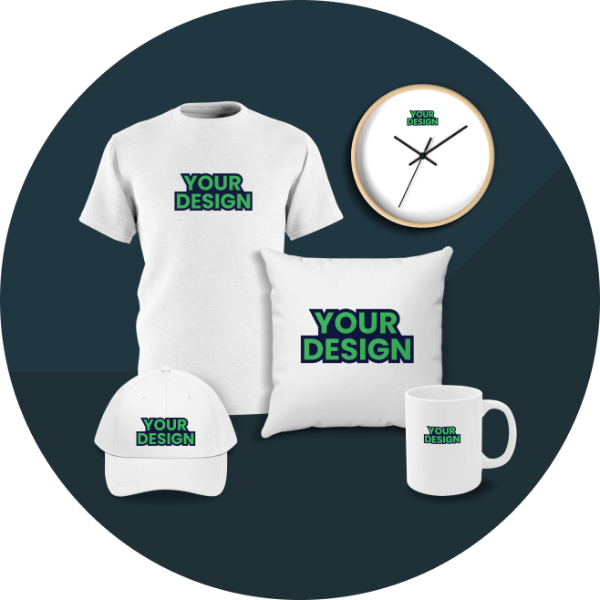 What Makes Print On Demand So Popular?
The pursuit of happiness is at the heart of the print-on-demand business model. Whoever you are, it's never too late to embark on an exciting entrepreneurial journey or scale up your existing business.
Whatever you'd like to create – fan, band, or pride merch – Printify's got you covered.
Millions of people all over the world are taking control of their lives and enjoying a new financial freedom thanks to the entrepreneurial journey that is print on demand. And you can join them today.
What Can Printify Do for Me?
Our easy-to-use platform allows you to design, create, and sell brand or company merch without any heavy lifting. As soon as a customer makes a purchase, we take care of everything – printing, inventory, and shipping.
Printify seamlessly integrates with some of the world's most popular eCommerce platforms and online marketplaces like Etsy, eBay, Shopify, Squarespace, and many others.
Instead of worrying about fulfillment, you're free to build your brand, and work on increasing your sales.
Any eCommerce business can easily transfer their products from other print-on-demand platforms or in-house production over to Printify.
A Few Words From Our Merchants
Printify is trusted by over two million merchants worldwide with more signing up every day.
I don't have to invest the money I can't lose into my business. With Printify, I only pay the fulfillment fees, and the rest is all profit.
I really appreciate working with Printify on my brand. Afro Unicorn was only supposed to be my design on a white shirt. It is so much more. Printify allows me the time to run the business and not work in the business.
Using Printify saved our struggling business of 6 years and gave us more time with our family.
I like Printify products because they tie in with our organisation's message.
I love the Printify Mockup Generator. It keeps everything consistent and allows me to keep my brand looking sharp and professional.
Printify helped me start a completely hands-off revenue stream. When you spot a niche that you want to enter quickly, you don't have to worry about buying stock or equipment.
Printify Premium has helped my profit margins tremendously, and spending $20 a month has probably saved me over $200 a month. So it's totally worth it.
When Is It Worth Trying Print On Demand?
Are you looking to boost your monthly income? Always dreamed of running your own business? Just sick and tired of working for someone else? Print on demand could be your door to a new way of making money. One where you call the shots.
Amplify Your Profit With Printify!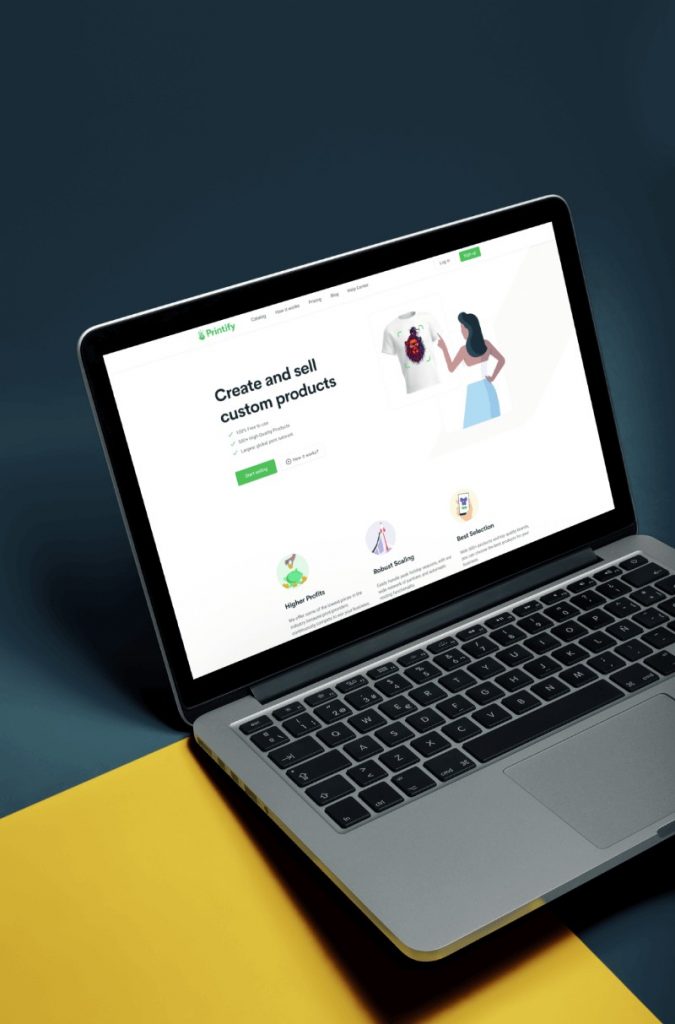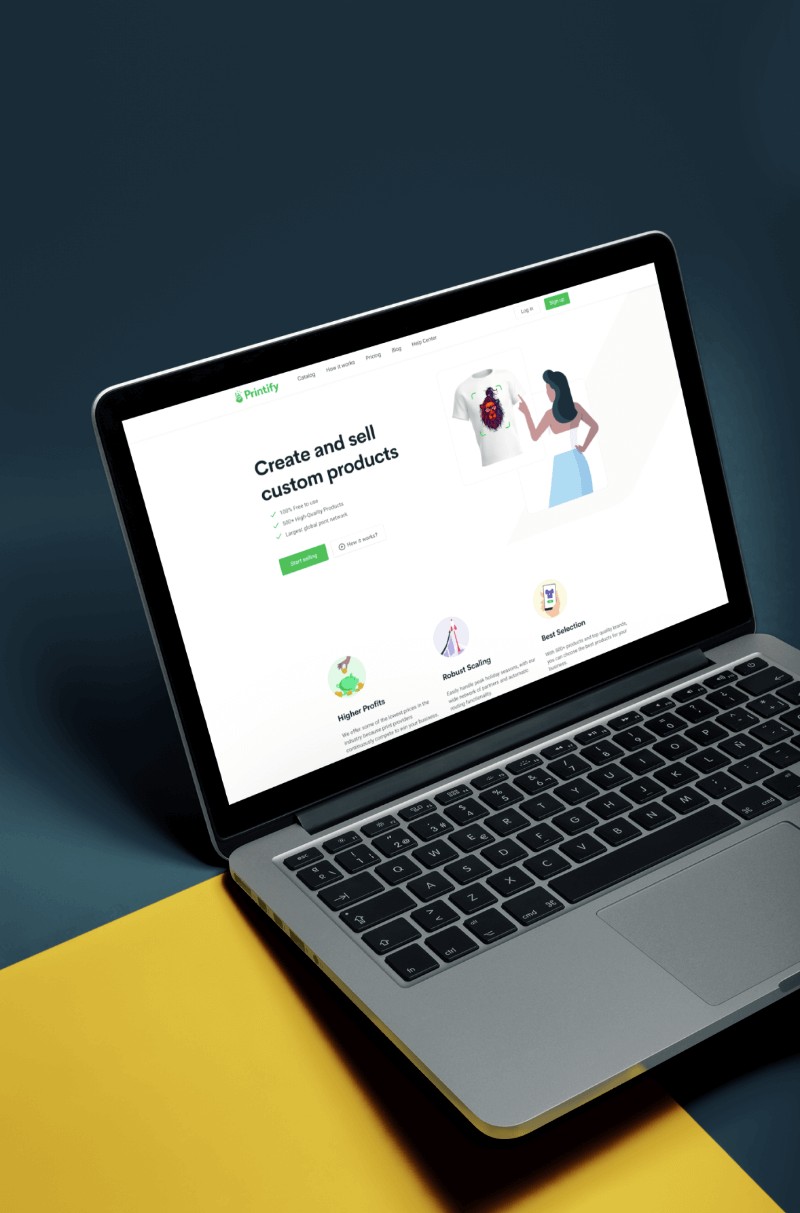 Sell Your Own Merchandise With Print On Demand
The greatest perk of print on demand is convenience. You don't need any negotiation skills, business contacts, or design training. With just a few clicks, you can create and sell awesome, one-of-a-kind products.
Strive for Excellence With Printify
Whatever your ambitions are, our mission stays the same – to help you make more money with less effort.
We are a transparent and user-friendly platform that enables people from all walks of life to start, scale, and grow their eCommerce businesses. With Printify, you call the shots.
At Printify, we're committed to providing entrepreneurs everywhere with the best quality, selection, profitability, service, and experience.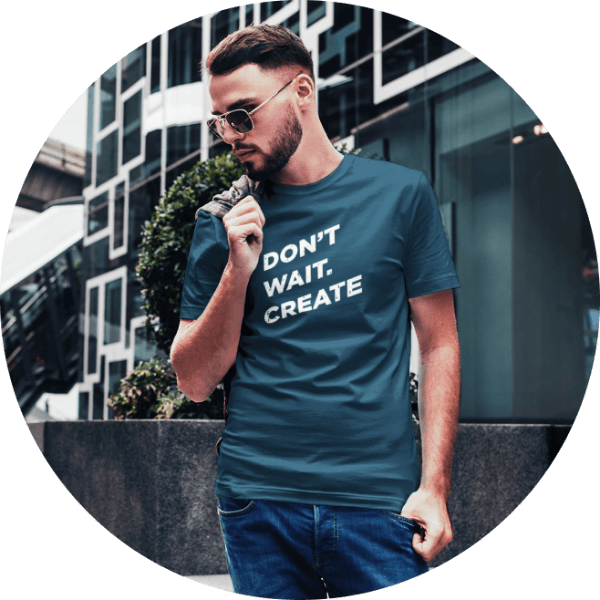 Supercharge Your Business with Printify Premium
If you're an experienced eCommerce entrepreneur, Printify Premium is just the thing you need to boost your profits.
Subscribe to yearly billing to pay the equivalent of just $24.99 and save $48!
Resources for Your Print On Demand Success
In the world of print on demand, preparation is key. Whether you're looking for marketing tips, advice on how to optimize your store, or simply want to keep up with the trends, the Printify blog has everything you need to succeed.
Thinking of moving all or part of your existing POD business to Printify?
Then please fill the contact form below. We'll get in touch with you shortly to find a tailor-made solution for your business and answer any questions you may have.