How to Create a Mailing List for Your Online Store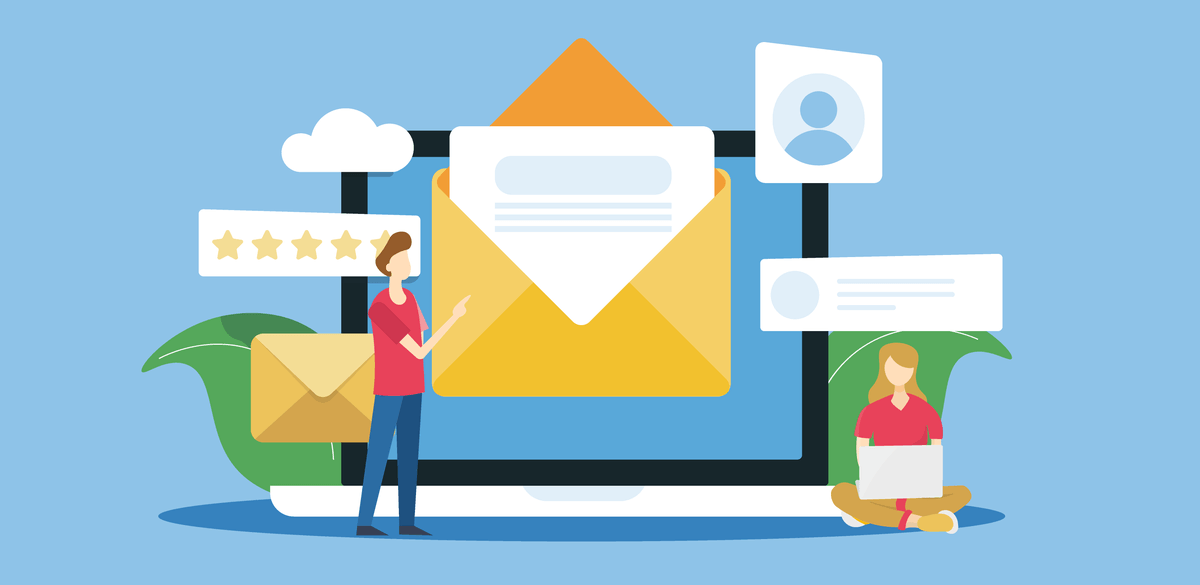 Have you ever given your email to a website in order to read a news article or receive a discount? 
This allows the business to now add your email to their contact list, enabling them to use one of the most effective digital marketing methods available when reaching out to potential customers.
This article breaks down how to create a contact list, plus a step-by-step guide to keep it successful.
Use this guide to add members and start creating your own large contact lists. Send emails to drive traffic and increase sales conversions for your online store today.
Why Is List Building Important & How Can It Help Your Business Grow?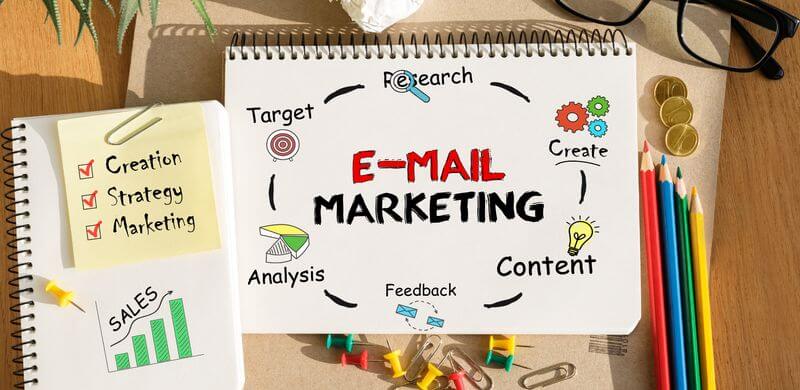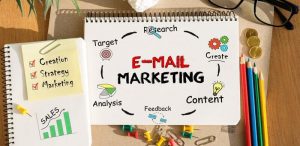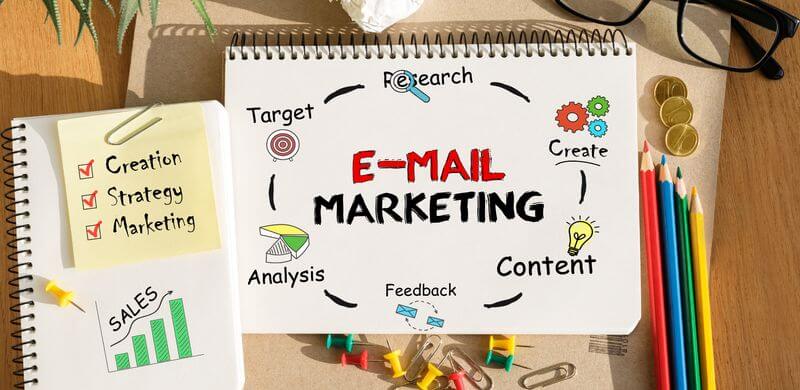 Building a contact list remains one of the most effective digital marketing channels and can be crucial to the success of your store.
Here are five quick reasons why you should start building a contact list and add members today:
Email marketing is more than just newsletters to your outlook contacts and Gmail users. Here are some quick ideas for using your contact list:
Start Your Own Print-On-Demand Business Today!
How Do I Start an Online Mailing List?
Building an online mailing list is crucial for your store. You can't enjoy the benefits of email marketing without a few basic essentials. With these easy steps you can get your email list up and running today:
Before you begin building an email list, it's essential to pinpoint your target audience. Marketing to a niche audience will result in more effective email marketing campaigns. Check out this article explaining what a niche is and how to find the right niche market for your company.
Choose your email marketing service
Don't simply use your Gmail account to reach out to all the email addresses in your Gmail contacts. Not only will you potentially be breaking laws, but your Gmail mailing list won't grow without a way for people to subscribe to the group.
Rather than rely on mail merge and Google Sheets, there is a wide range of options available. Some big names offer everything you need to get started and are free for up to 2000 subscribers a month. Check out the market and see what fits.
Create an opt-in form for your website
Offer potential contacts to join your mailing lists and receive your email marketing campaigns. Briefly describe what users can expect and why they will find value in joining.
9 Tips for Growing Your Email List
1. Implement Embedded Sign Up Forms on Your Landing Pages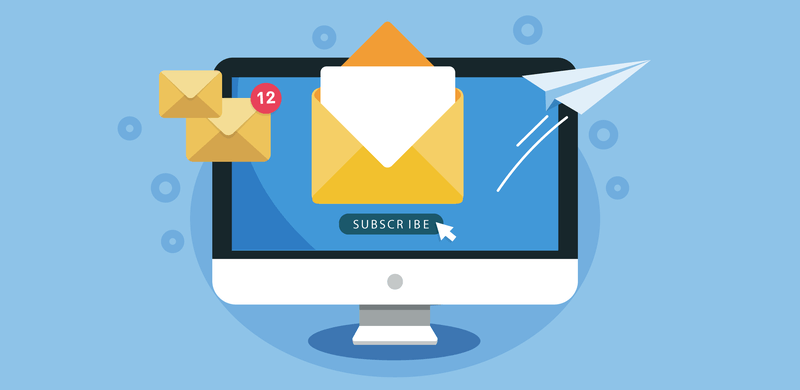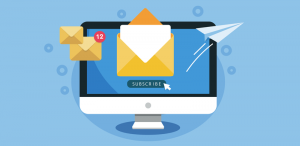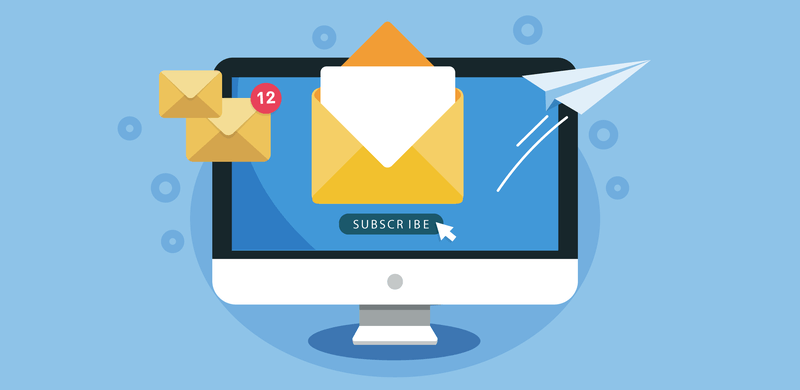 Embedded sign-up forms turn landing page visitors into new contacts for your mailing lists. A key benefit of these forms is that they are not too pushy. Users know they have the option to sign-up if they are interested.
Check out five quick suggestions for where to place an embedded sign-up form:
Build the form around your brand or combine it with special offers to add contacts and build an email list.
2. Add a Pop-up Offer for Signing Up
Pop-ups are messages you can send to your website visitors based on their site activity. These can deliver a personalized message that enhances the user experience rather than break it up.
You can turn any type of drop-down menu into an email pop-up by adding an email address field capture form. Here are four types of email pop-ups that will help boost your distribution list:
Personalizing your pop-ups offers will make them more relevant to your users and increase your email sign-ups. Run trial run offers and continually test what is the most effective.
Take into consideration that pop-ups can easily result in a negative user experience, discouraging people from signing up to your contact list. Avoid this by ensuring they are planned, timed and well-designed.
3. Use Call-To-Action Sign Up Buttons on Your Social Media Pages
A call-to-action is a prompt for your site visitors to perform a specific action, in this case to sign up for your email and contact lists. This study clearly shows that the most popular reasons consumers follow brands on social media is to learn about new products, stay up to date on company news, and learn about promotions or discounts.
Offer to fulfill these needs in a more effective and direct way by subscribing to your contact list. If you see your social media pages are growing rapidly, inviting your followers to join your contact lists means you won't lose them if your account gets hacked or you encounter any bugs.
4. Host an Online Webinar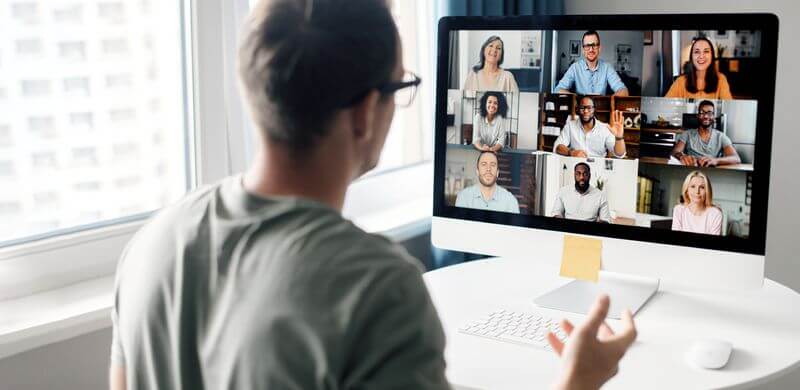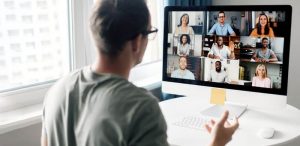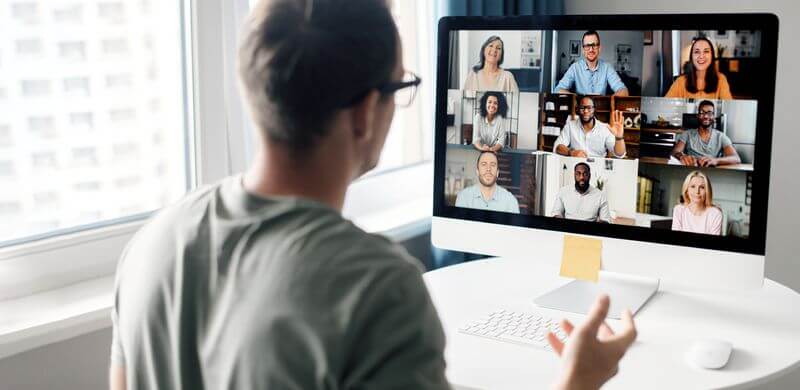 If you can provide useful presentations that are valuable to your target audience, webinars can be a great way to gain new contacts. You can offer the webinar for free in exchange for contacts subscribing to your mailing list.
You can make use of the ability to go live on your social channels and host a webinar in the format of an infomercial. You can demonstrate your product to potential customers, while interacting with potential customers and growing email lists.
5. Include Your Newsletter Link in Your Email Signature
If you communicate with a range of people by email, give them the option to learn more about your store. Your email signature is the perfect place to put a call to action.
Include a direct link to your email newsletter or a link to a newsletter sign-up page. Make sure the link is simple and easy to share with others.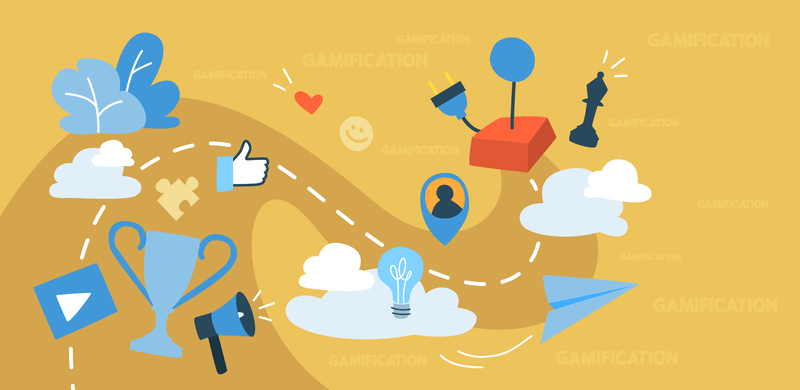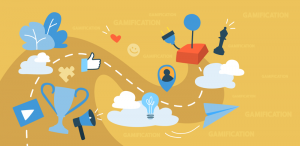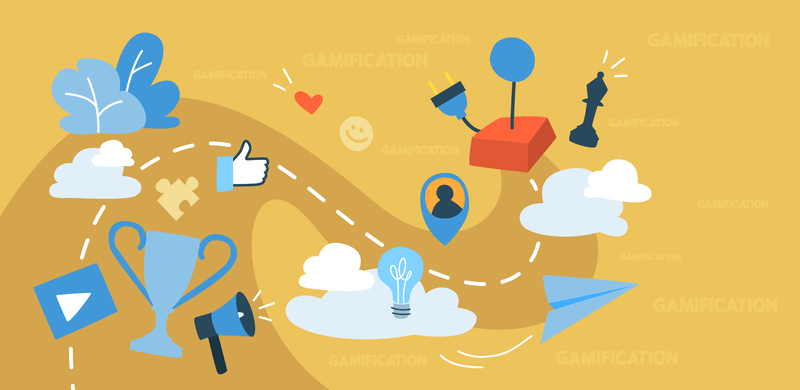 Gamification is the use of gameplay concepts like competition, rankings and scoring systems in a non-game context. In the list-building process, consumers are motivated by easily attainable prizes like discounts or other rewards they can win by entering their email addresses.
You can capture your audience's interest by organizing contests, giveaways and sweepstakes to build your contact list. These provide value for both you and the customer. Not only do you add email addresses, but those receiving discounts are also more likely to make a purchase and your brand becomes more notable.
7. Create Landing Pages for the Products You Sell
A landing page is a unique web page where the visitor lands after clicking a link. This study indicates that companies see a 55% increase in leads when you increase the number of landing pages from 10 to 15.
The more personalized landing pages you create, the higher the chances of individual customers converting.
8. Start a Referral Program and Offer Benefits
Referral programs use word-of-mouth marketing to gain new customers. This can be a powerful tool to grow your contact list. This study indicates that 84% of consumers trust word-of-mouth marketing more than any other form of advertising.
The Morning Brew's effective referral program was directly responsible for 30% of their newsletter growth, from 100K to 1.5 Million new subscribers in 18 months.
You can offer contacts a reward to motivate them to start referring friends. Create a special link you can track that directs referrals to a dedicated landing page. Once they click add members, you can offer a further reward if they convert and make a purchase!
In the Morning Brew example, their referred contacts had a 75% conversion rate on the company's landing page. This shows the explosive growth potential of an effective referral program and how this can be a powerful tool to build contacts.
9. Include a CTA on Your About Us Page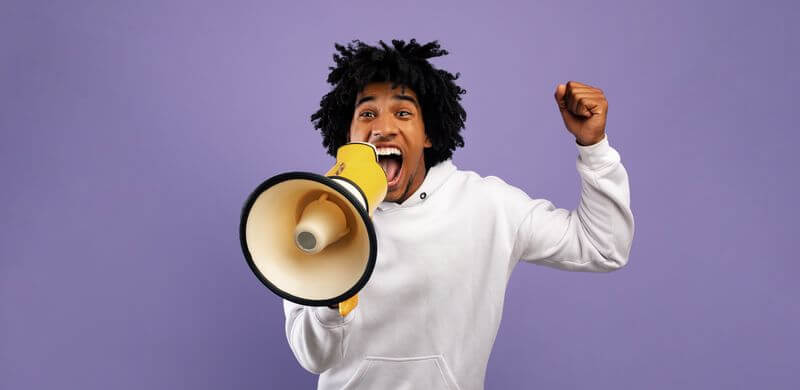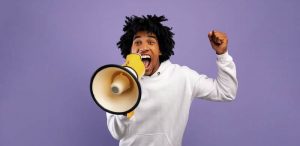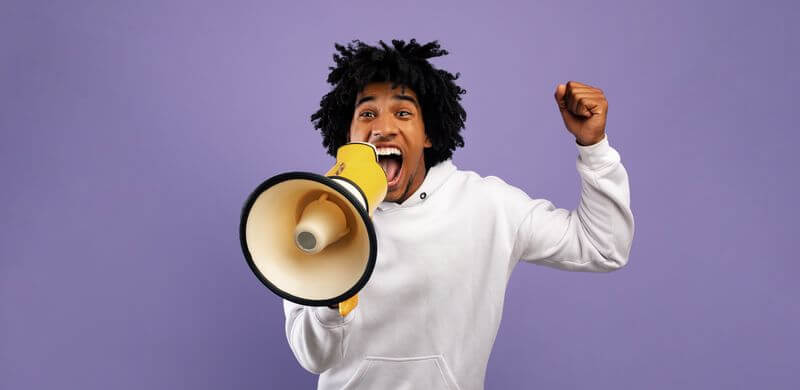 Website traffic that checks the About Us page indicates high purchasing intent. They may not be 100% ready to convert, so creating a CTA that encourages them to sign up to your newsletter can be valuable. 
You can position this CTA at the bottom of the page. This allows you to give the potential contact all the information needed to encourage them to sign up.
Start Your Own Print-On-Demand Business Today!
Growing an engaged contact list is a continuous effort that pays off in the long run. Check out these best practices:
Place sign up forms on strategic pages of your website

Collect the right data and build an engaged list from the start with permission-based opt-in sign-up methods

Welcome new contacts immediately

Strategically gate content on your website and request an email address

Keep your list healthy and be aware of where your most engaged individual contacts are coming from

Target inactive selected contacts with reactivation campaigns

Personalize everything possible and provide your contacts with valuable content
Members can unsubscribe and contact lists can get smaller. Check out these super helpful tips to continue collecting more contacts to your store's new group:
Encourage contacts to share and forward your emails

Segment your email lists by audience type, create group emails

Create fresh lead generation offers

Create a free digital resource that requires sign-ups

Promote an online contest using social media with a free giveaway that requires contact information

Make your email newsletter the theme of your social media cover photos

Share newsletter previews on your social channels

Promote content on your social channels that requires an email address to access

Include a form that asks website visitors to leave feedback 

A/B test different campaign copy

Create a blog that readers can subscribe too
It doesn't have to cost you anything, however building a healthy, effective and continuously growing mailing list may take time. By following the step-by-step breakdown in this article, you can create a mailing list for free.
If you are in the mood for more ideas to increase sales, check out: 17 Best Ways to Increase Sales Conversion in Your Online Store
Learn How to Create a Mailing List Today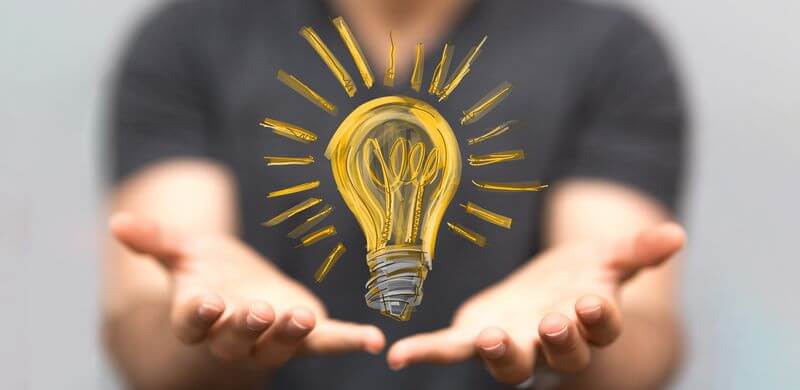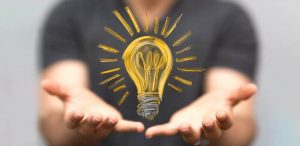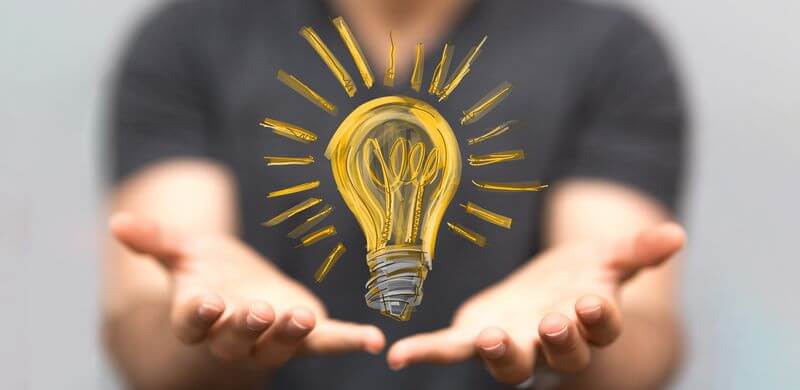 Building a mailing list is the most cost-effective and successful digital marketing channel. A healthy mailing list can be crucial to your store's success. Start building your contact list today with the how-tos in this article to drive traffic and increase sales.
Have you heard of the effectiveness of building a mailing list before? Are there any tips to start building an email list we have missed? Please give us a shout in the comment section below.
Start Your Own Print-On-Demand Business Today!
Share the article
Topics