Ultimate Guide: How to Start a Clothing Line With No Money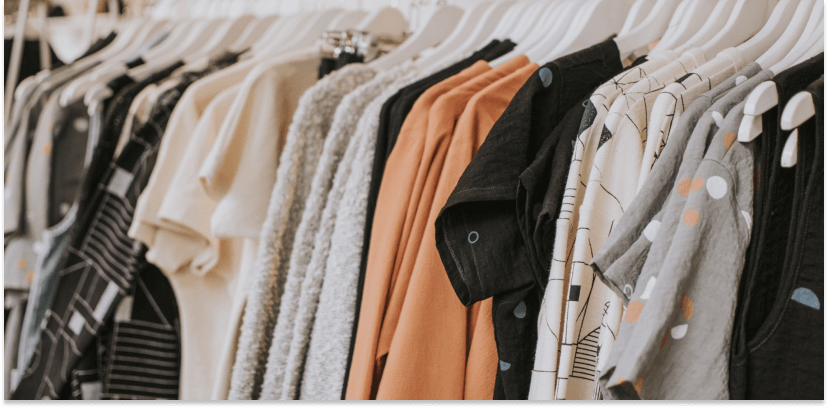 While starting a clothing line with no money can be challenging, thanks to eCommerce and online marketing, it's possible to turn a small online store into a household name. It can be a genuinely gratifying experience if you play your cards right and have a creative vision. And today you're in for a treat, for we're going to show you how to start a clothing line step by step. Hint: you won't need inventory at all thanks to little something called print-on-demand. So, let's find out how to start a clothing line with no money.
Custom Sportswear, a Market With an Explosive Growth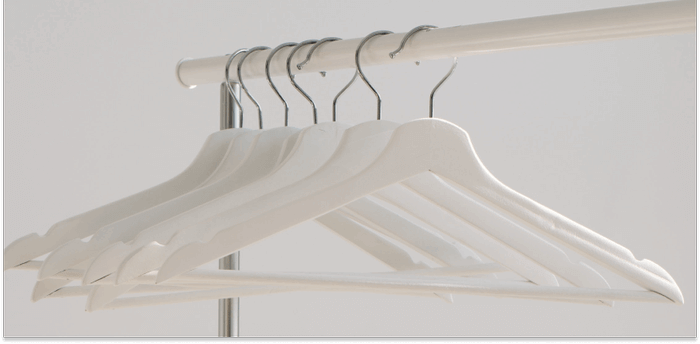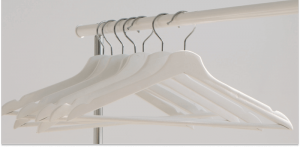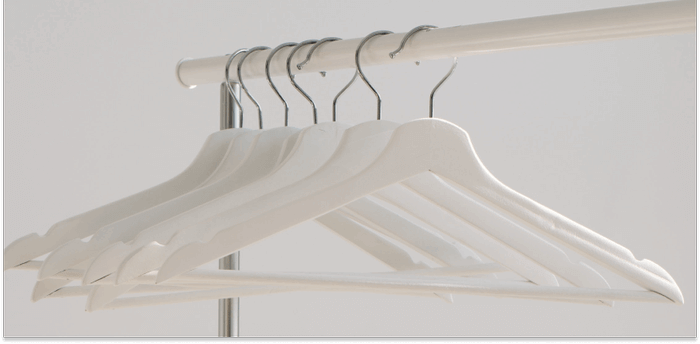 If it's been forever since you've been googling 'how to start a clothing line,' most likely, you already have a pretty solid idea regarding the items you want to design and sell. If, however, it's a fresh idea, starting a clothing line may render a unique and exciting opportunity to create a product that represents your style.
Regardless of which of these two you are, it's essential to carefully consider all clothing and apparel options before deciding to move forward. And remember – starting a clothing line with no money isn't as difficult as it may sound.
Some clothing and apparel products you may want to consider for your brand are:
The good thing about running an online clothing business is that you can work with several different manufacturers to create a wide range of products. However, if you're thinking about reaching out to a very specific niche, you can focus on one exclusive thing.
How to start a clothing line by just selling t-shirts? EASY! Do you know which is the single most popular piece of garment in the world? Yes, it's a custom t-shirt, of course. T-shirt isn't just a staple of casual wear, but articles of clothing that often reflect our personalities, interests, and identities.  
So, before we go on and learn how to start a clothing brand, we should also look at athleisure wear, like leggings and custom hoodies. According to Grand View Research, the market size of athleisure wear is anticipated to reach $549.41 billion worldwide by 2028. It's a massive trend, so it's worth considering and exploring further.
Which Business Model Is Best for Starting a Clothing Line?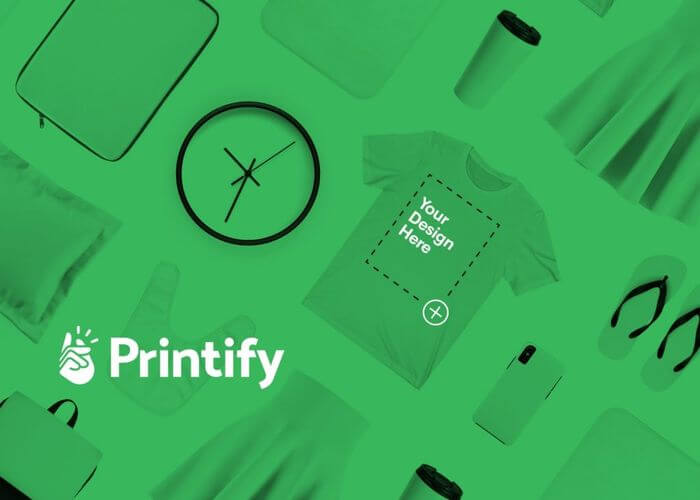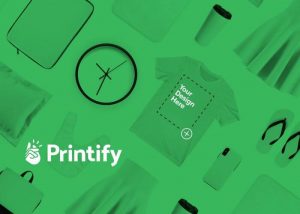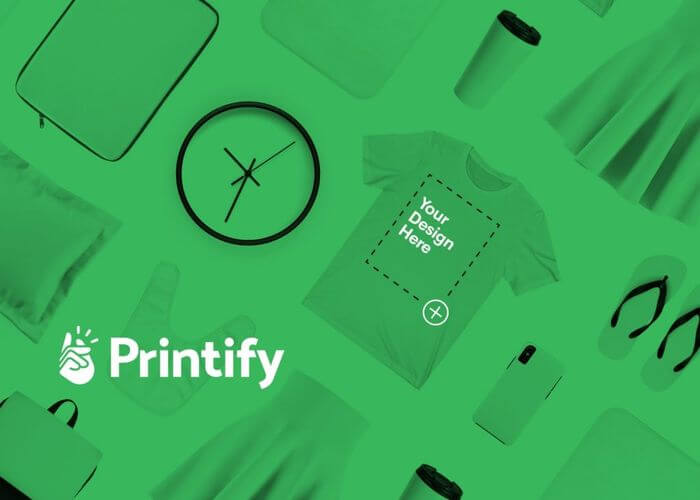 Now that you have a product in mind, you need a business model. The best way to start a clothing line with no money is to use the print-on-demand dropshipping method. With this model, you pay for products only when a customer orders something, you don't need any inventory, and you're not risking much if the product doesn't sell. With POD, you have lots of options, and if you're ready to dig in and do proper research, you'll be able to find the perfect fit for your store. So, how to start a clothing line with no experience? It's easy – use Printify!
Create Your Own Clothing Line for Free!
How to Start a Clothing Line With Print on Demand Dropshipping?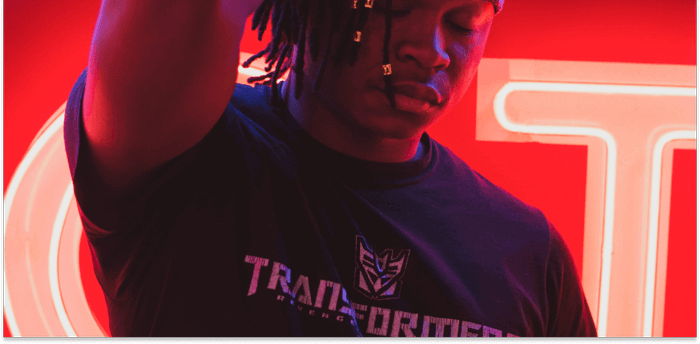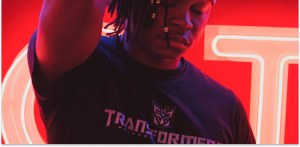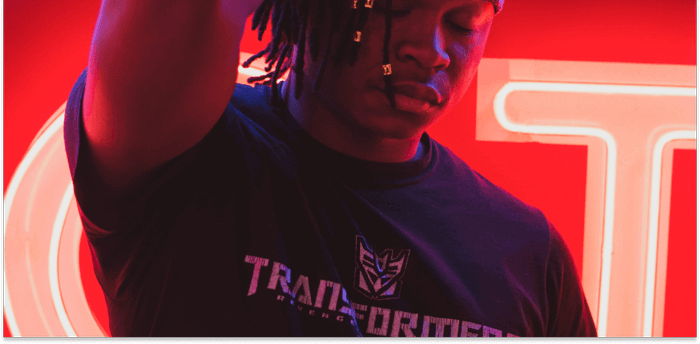 Printify's dropshipping service gives you access to a wide network of suppliers in the US, UK, Canada, Australia, Europe, and China; the products you sell online are stored in your supplier's warehouse. This means we can produce close to your customers, thus shortening delivery times and reducing shipping costs, which means a higher profit margin for you. Furthermore, we work with the highest-rated print providers, so you won't get a better quality & price ratio anywhere else. 
What Are the Benefits of Dropshipping, if You Are Starting a Clothing Line?
Focus on building your brand – leave printing, storing, and shipping to us! Creating a clothing line with Printify gives you these wonderful perks:
Where to Sell Your Merchandise? 
The next step is to choose the platform you're going to use to sell your products. The easiest approach is selling on Shopify, Etsy, WooCommerce, Wix, or eBay. Printify has built a smooth integration tool with each of these eCommerce platforms and marketplaces.
If you're tech-savvy, you can make a website on WordPress and use the Printify API tool. With a custom-built website, you can enjoy limitless customization. By building a website from scratch, you can construct it according to your vision and needs.
For beginners, we suggest Shopify. It's a really well-made, easy-to-use platform, where launching your website without any experience is a piece of cake.
We know that starting an online business can be scary due to a lack of tech knowledge. Shopify was built in such a way that a user doesn't need special tech skills to launch an eCommerce store. It is used by more than one million businesses worldwide.
How to Start a Clothing Line?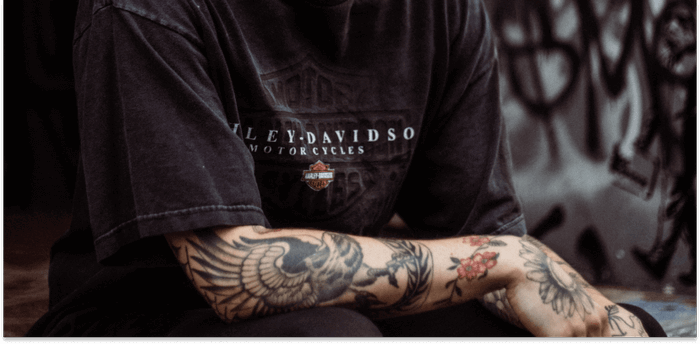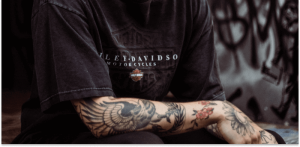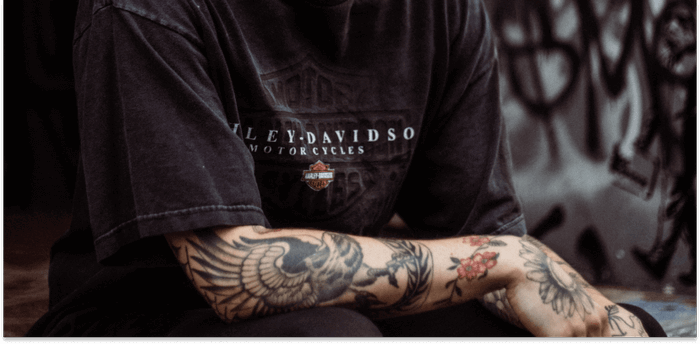 If you've ever wondered how to start a clothing line, we've got just the information you need! The simple truth is that technology has enabled just about anyone to achieve their life-long dreams of starting a clothing line. Why should you be an exception? Let's dream big together and learn how to create a clothing line from scratch.
As scary as it may sound, the task is not as daunting as one might think. Along with all the complexities, the rewards are truly enormous. Don't worry if you don't know where to begin, we've prepared a step-by-step guide that'll show you exactly how to start a clothing business. Let's roll up our sleeves and dive into details.
1. Understand your market. The key to success lies in understanding the industry and the market. This means analyzing competition, potential customer base, and opportunities for growth. Ask yourself: Is there a particular need in the market? What can I create that people will love to wear? Find your passion and make IT your business.
2. Write a business plan. Your business plan is the cornerstone of your company. A good business plan helps you through each stage of starting and managing a business. Things you should consider: How much does it cost to start a clothing brand? Will I need investors? Who will manufacture my products? Set goals, identify problems, and find solutions.
3. Know your audience. One of the essential steps before you start a clothing business is to understand your customer. Identify and organize your potential customers into different groups based on things they have in common – age, marital status, whether they shop online or in stores, etc. This knowledge can make or break your product's launch.
4. Create a unique design. If you're a designer, congrats, you can let your imagination run wild – coming up with a high-quality .png or .jpg is a piece of cake for you. If, however, you consider yourself more an entrepreneur rather than a designer, you can resort to multiple design platforms to get designs created by freelancers.
5. Choose a brand name. The right brand name, along with a logo, slogans, and taglines, can have a huge impact on your business. What kind of first impression would you like to make? Customers enjoy brands that are unique and tell a story. Always use clear, descriptive, and easy-to-remember words.
6. Find a clothing manufacturer. If you want to start a clothing brand, the importance of finding a trustworthy clothing manufacturer can't be overstated, it's vital to your success. Thankfully, the internet allows you to find a clothing manufacturer easily by going through online manufacturer directories, forums, social media, etc. Depending on your requirements, you can hire freelancers, outsource to a local factory, produce the product overseas or use print-on-demand services. Understand your clothing manufacturer's capabilities – quality, production time, specialty, and minimum order requirements. To choose the right manufacturer, make sure to carefully weigh the pros and cons of each.
7. Check the quality of your product. Always order samples and check whether the product is durable, aesthetically pleasing, withstands multiple washes, and meets your brand's quality standards in general. Remember, the quality of your product determines your reputation, you'll be better off paying a slightly higher price for a high-quality product than risking your reputation to save a few dollars.
8. Design a website. To start a clothing business, you need a well-designed, eye-catching, and responsive website. Your website is one of the most representative aspects of your business. It's way easier than it sounds – most eCommerce platforms like Shopify, Etsy, Wix, provide great ready-made templates. Put your products in the spotlight by creating an appealing website that inspires trust, shares your vision, and entices customers to browse around.
9. Price your products right. The secret to success lies in pricing your products properly. You should choose a price point that will cover your production costs without alienating your customers – it's a balancing act. Create a clothing line that's fair to everyone – make sure to strike a happy medium.
10. Begin marketing and start selling. First, create a strong brand awareness – advertise on social media, launch campaigns, tell YOUR story. Whatever your marketing strategy is, make it easy for your audience to share the content. Second, set sales and distribution goals. It may be beneficial to consult industry professionals. Third, once you hit your sales goals, look for growth opportunities and attract investment. A business partner who can provide capital in exchange for a share of future profits is a traditional way to go about this.
As you can see, starting a clothing line is no simple task. Printify, however, makes the whole process much easier and enables anyone to start a clothing line with no money – read on, and we'll show you how!
How to Effectively Market With No Money?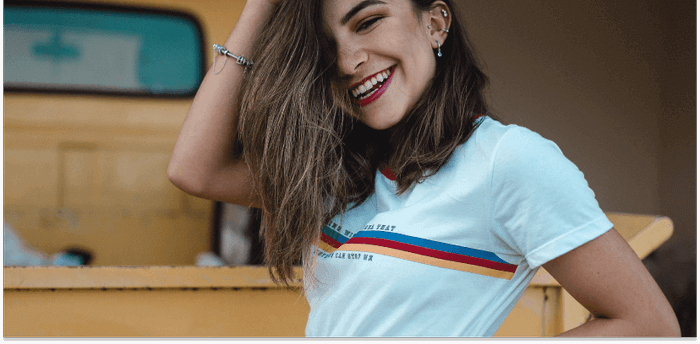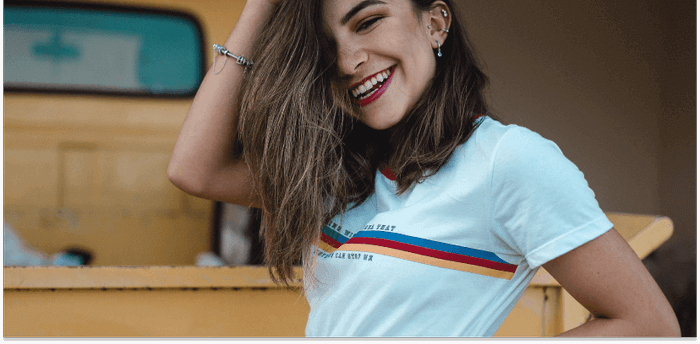 Before we learn how to start a clothing line with no money, we must also learn how to market without it. If you have a product that people need, you don't need a humongous marketing budget to acquire customers. And here are a few tips on how to start a clothing line with no money and without any marketing experience.
Reach Out to Your Existing Network
If you ask nicely, your friends, family, colleagues can help you share your business in their social media circles, or maybe even purchase your garments and be your walking billboards.
Instagram, Facebook, Pinterest, etc. If you do your research, these channels won't cost you a dime. Social media is the biggest free ad platform out there. If you feel like you need a little jump-start, you can always throw in a tiny ad budget. But like I said — if you do your research and be smart about it, you can start a clothing line AND market it with absolutely no money. 
It may sound simple, but blogging about a subject involves a certain level of mastery of the field. But with proper research and know-how, it's one of the best ways of spreading the word about your new clothing line. You have to keep in mind there three words 'Search engine optimization,' or SEO — adding the right keywords in the right places is incredibly important for your post to index well on Google. When you optimize your blog posts and web pages, you're making your website more visible to your desired audience.
Step by Step Guide on How to Start a Clothing Line With No Money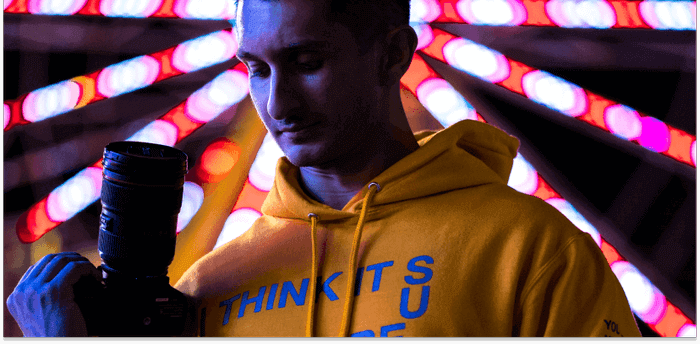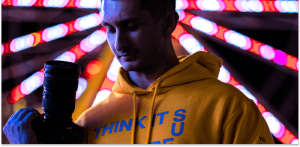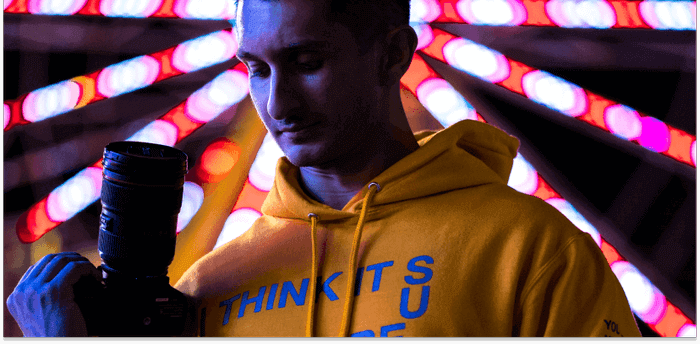 Almost every successful and innovative idea comes from someone identifying a need in the market. It may seem like almost everything has already been thought of, so you have to get creative. So step one when starting a clothing line is finding your niche. By focusing on a specific target audience, you will be able to easily market your brand, and make it more affordable; it means less competition, higher brand value, and customer loyalty.
2. CREATE A UNIQUE DESIGN
If you want to make sales, you need to connect with your target audience. No matter what technique you choose — DTG or AOP — it needs to look great, especially in the eyes of your target audience. Bring something unique to the table that the customer may find new and exciting. The simplest (but also very challenging) way is to come up with your own design. If you come up with your own graphics that are smart and witty, or simply beautiful, you can set yourself apart in this already saturated market.  
Before you start selling, you need to get a batch of samples from the print providers of your choice to decide on the improvements it needs as well as to identify any underlying issues. Even though our Mockup Generator gives pretty accurate product details and previews, it's always a good idea to inspect the goods yourself – if you have to make any adjustments to the design, make it smaller or larger, what's the print quality, etc. 
The prices you see in the Printify catalog are wholesale prices. In addition to shipping charges, they make up the total cost merchants pay for a product. With Printify, you control the retail price of your brand new clothing line. We recommend a minimum profit margin of 30% for your business to grow. 
Here are some things to consider when setting up prices for your products:
Who are your customers, and how much are they willing to pay for your products?

What is the price of similar products on the market?

Do you offer free shipping? This could be a good sales trigger, and adding a little extra to the profit margin could cover that.
As eCommerce continues to grow, the global apparel market provides fantastic opportunities to anyone willing to seize them. Additionally, personalization is a great way for a clothing line to appeal to customers. By reading this article, you now have a pretty good idea about how to start a clothing line with no money, so go ahead, start designing, and bring in some serious cash!
Create Your Own Clothing Line for Free!
Share the article
Topics