Is Selling on Etsy Worth It: Key Points to Consider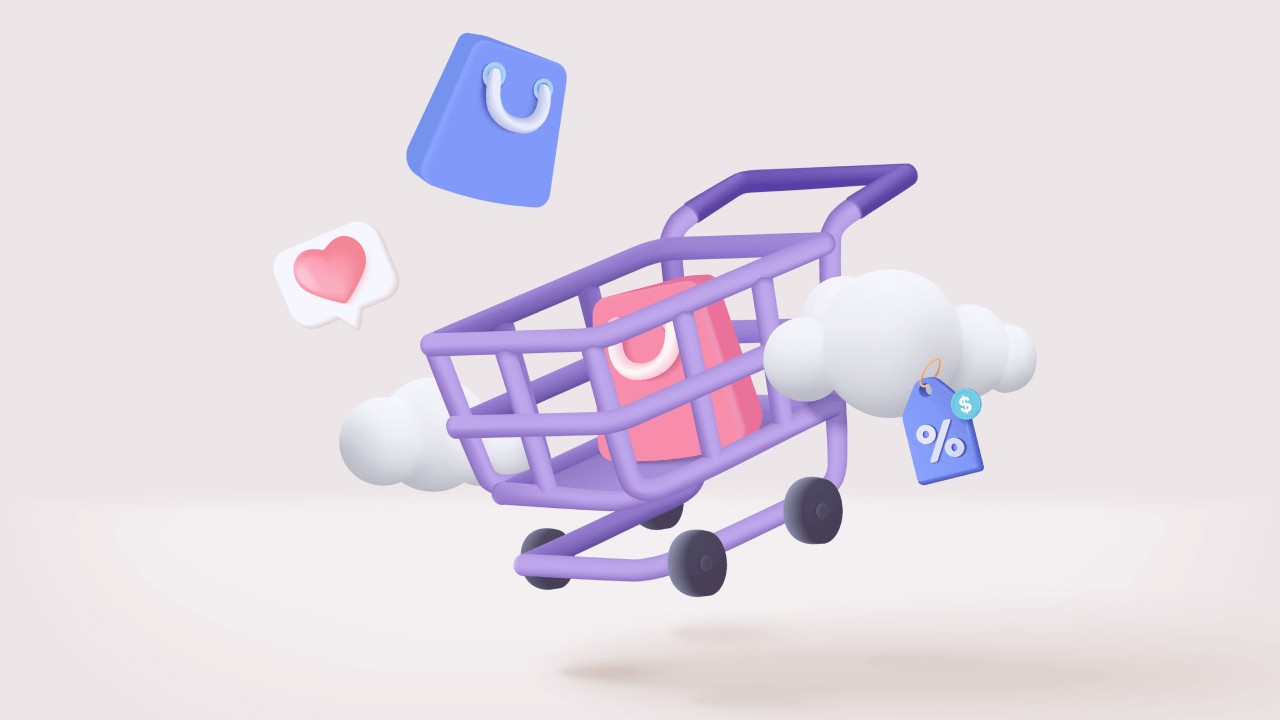 With recent changes and updates, many sellers are left to wonder – is selling on Etsy worth it? We're here to help clear that up.
Let's establish that Etsy is one of the most well-known selling platforms for homemade and artisan goods. It's the first place anyone heads to find something custom-made.
Etsy is also one of the most accessible eCommerce platforms to start your POD venture. It's a trusted platform with reasonably low start-up costs, and a marketplace, which makes it easy for your customer niche to find you.

We'll give you a quick review of the main points to consider before you decide to start or stick with Etsy.
Pros and Cons to Consider
Each eCommerce platform has advantages and disadvantages that you should consider before signing up and using it to sell items to other people. Whether or not selling on Etsy is worth it depends on various factors.
Consider the items you're selling. If you offer unique, high-quality products, you're more likely to succeed on Etsy. If you sell mass-produced items, it might be more challenging, but not impossible, to start selling.
Services like Printify give you access to a significant number of print providers and products, which you can customize with your own designs. It is important to note that many other Etsy sellers use POD companies.
Think of how much time and effort you're willing to put into promoting and managing your Etsy shop. This might actually be the most important part you should consider, regardless of what eCommerce platform you choose.
Etsy is generally a winner in this regard because it has a marketplace, which makes it easier for people to find you. Still, you shouldn't rely on your customer niche effortlessly finding you without putting in some work from your end.
Best-Selling Items and Categories on Etsy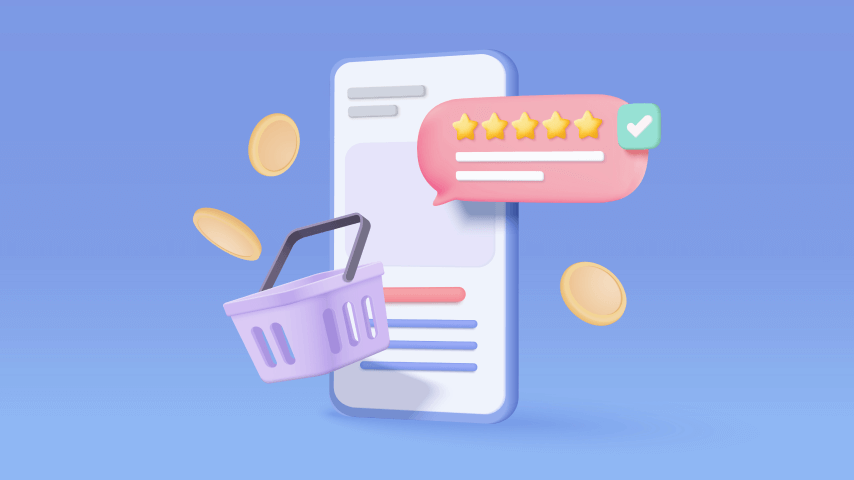 There are certain items and categories selling really well on Etsy right now.
Unsurprisingly, "Homeware and home furnishing" was the top sales category on Etsy, generating USD 3.2 billion in 2020.
In addition to that, there is also jewelry, crafts, custom jewelry boxes, toys, apparel, handmade and vintage items. It is fair to say that people are drawn to unique items they won't find in stores, and Etsy offers a great selection of such products. 
A good number of these best-sellers are also custom print-on-demand products.
Printify and other POD services have set up automated integrations with Etsy to simplify the process of creating, listing, and selling personalized products on Etsy. You can go from idea to product listing within just a few minutes.
Although all of this sounds great, this also means that there is already an existing community of sellers making a lot of money by selling the same products you intend to sell. 
They have made a name for themselves and can offer better deals and cheaper prices. So, is it worth selling on Etsy for you? It is if you can find your market niche and offer something these sellers don't. But that is easier said than done.
Etsy Store Setup and Maintenance
The marketplace gives you the potential to reach a large audience of future customers, and you can control what's on offer and how much it costs. Not to mention the creative freedom of selling your own designs printed on products that you handpick.
It is relatively easy to open up an Etsy store and start listing products. Once you have a store, connecting it to Printify through our automated integration will only take a few minutes.
Speaking of cons – running a successful Etsy store can be hard. You will be one in a large pool of other sellers who sell similar products to yours. 
To fight the competition, you need to find the right keywords and focus on your store's SEO to get noticed.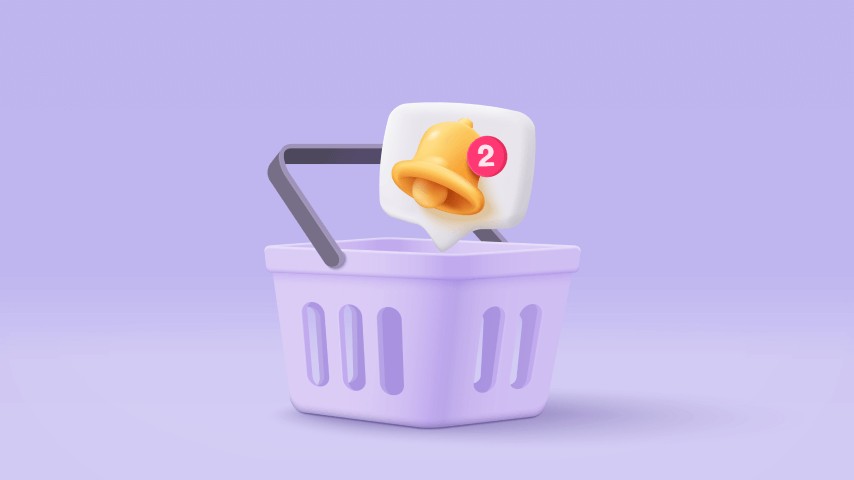 Etsy charges various fees that might be confusing and complicated for any Etsy seller trying to operate an online store.
Listing fees are charged every time you create or renew Etsy listings. Transaction fees are charged whenever you make a sale. There are also payment processing fees charged on some transactions, and the list goes on. 
Let's take a look at all of these fees in greater detail to understand best what you're dealing with as an Etsy business.
Etsy listing fees come at USD 0.20 for each item you list for sale on Etsy. All Etsy.com listings expire and renew after four months.
If you list multiple quantities of the same item, the initial fee will be USD 0.20, and the listing will be automatically renewed at USD 0.20 after an item is sold.
If your listings are set to auto-renew, these fees will be charged even when your shop is on Vacation Mode.
Private listings also come with a standard fee.
A transaction fee is the fee Etsy collects when someone buys something from your shop. Transaction fees are notably only collected on listings that sell. As of April 2022, Etsy charges a transaction fee of 6.5% per purchase.
This fee applies to the total cost of the purchase, which also includes shipping and gift wrap, if applicable.
Payment processing fees are charged on every Etsy Payments transaction. They come at a set rate in combination with a percent of the total sales price of the item, including shipping fees and applicable taxes. These fees will vary by country.
Although all of the fees tied to your product listings, and sales, are relatively small, they can certainly add up to more substantial sums in the long run. You should also keep them in mind when setting your product retail prices, ensuring you make a profit from your sales.
Etsy offers two subscription plans – Etsy Standard and Etsy Plus. If this is the first you hear about Etsy subscriptions, you might be surprised to find out that you are already using a subscription when you open up an eCommerce store on Etsy.
This is the default plan for every Etsy seller that comes without additional fees. It includes all of the basic tools and services that Etsy offers. You gain access to tools like Etsy Ads, Pattern, and Etsy Shipping Labels, and you can use them for a set price without the necessity to sign up for a monthly subscription. 
This is the default plan, which was created after Etsy Plus was introduced.
This plan costs 10 USD/month and provides a set of tools and more features than the Etsy Standard plan. Some of those features include a monthly budget of credits for listings and Etsy Ads, restock requests and advanced shop customisation.
You will receive 15 credits for Etsy listings and USD 5 credits in Ads every month.
It's great that Etsy offers a standard plan that comes at no additional cost that would otherwise just add yet another expense for small and starting businesses.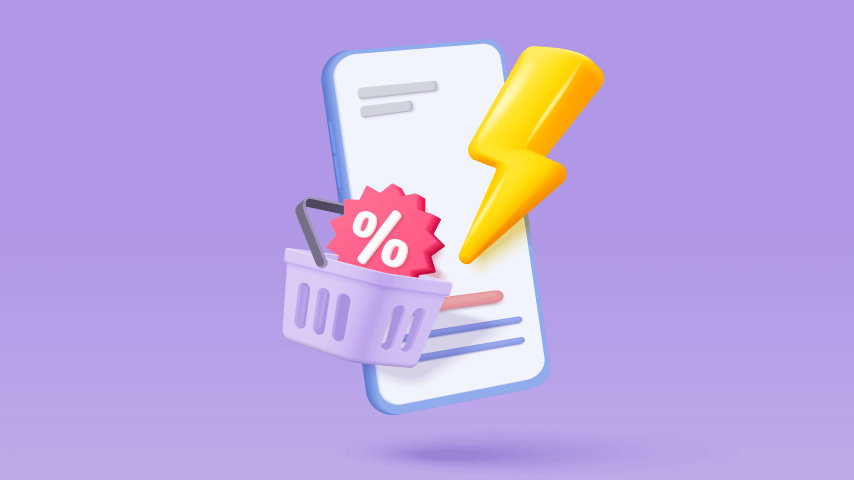 Etsy offers tools for advertising, which help you expand your reach and find new loyal customers for your online store. 
Etsy Ads fees are the fees charged by Etsy for advertising your products on their site. Etsy Offsite Ads fees are those charged for advertising your products through other sites, such as Google or Facebook.
Through your Etsy Shop Manager, you can purchase paid advertising on Etsy and set a daily budget to limit the amount you're spending on promoting your product listings. The default minimum daily budget is USD 1.00, and you can change it at any time.
Using Ads will give you an advantage over other Etsy sellers, and it is considered another necessary fee for selling on Etsy.
Etsy offers risk-free offsite advertising. The main idea behind it is fairly simple – if a buyer clicks on an offsite ad and then orders from your shop within 30 days of that click, you will be charged an advertising fee on associated orders.
The fee is a percentage of the total order amount plus shipping, gift wrapping, and taxes. If you make more than USD 10,000 in sales in a 12-month period, you pay a fee equal to 12%. If it's less, you pay 15%.
Although the majority of them are small, the complete list of Etsy fees can definitely add up to a substantial-enough amount for some to consider moving away from this platform to a more favorable one.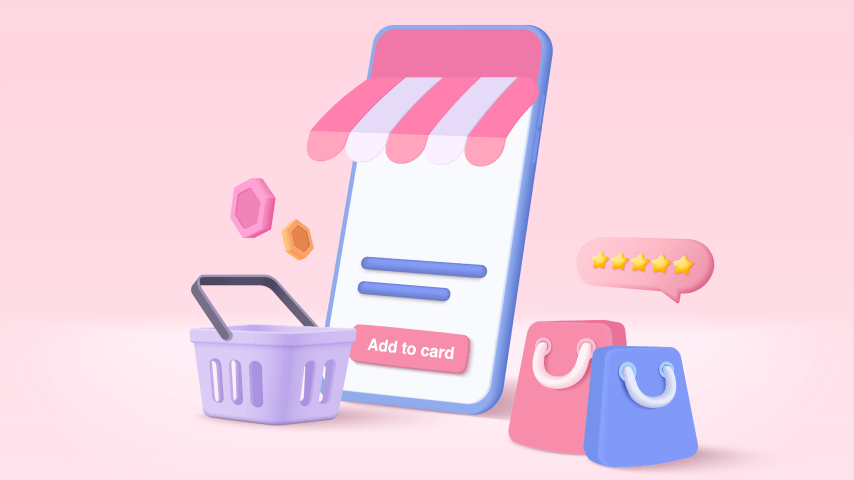 Etsy gives you full creative freedom over your store's branding. You can't completely change your store page, but you can definitely make sure that some slight adjustments are enough to set your online store apart from other Etsy sellers.
Edit your store name and logo, highlight product listings, share announcements with your customers to give them short updates. You can also add more information in your "about" section, and edit your public profile, shop policies, and item descriptions.
All sellers have the option to feature 4 listings or shop sections that are all sized the same. Sellers subscribed to Etsy Plus have a mixed grid option with five listings or shop sections. They also have access to advanced shop customization, which includes multiple banner options.
Etsy is primarily a marketplace for handmade products, vintage, and otherwise unique goods. It's also a popular platform made for artists, crafters, and other creative people, where they can sell the items they make.
One thing that makes this platform so popular is that it offers customization options for many items you can find in Etsy stores. This means that Etsy shoppers can order an item in the exact colors, styles, or materials they want. With product personalization, Etsy shoppers can use customization options to also personalize items with special messages, names, or initials.
If you add product personalization to your Printify-made products, you'll need to edit each order on Printify, adding and adjusting personalized designs accordingly.
 If you're looking for something special and one-of-a-kind, Etsy is a good place to find it.
Should You Stay or Should You Go Away from Etsy Now?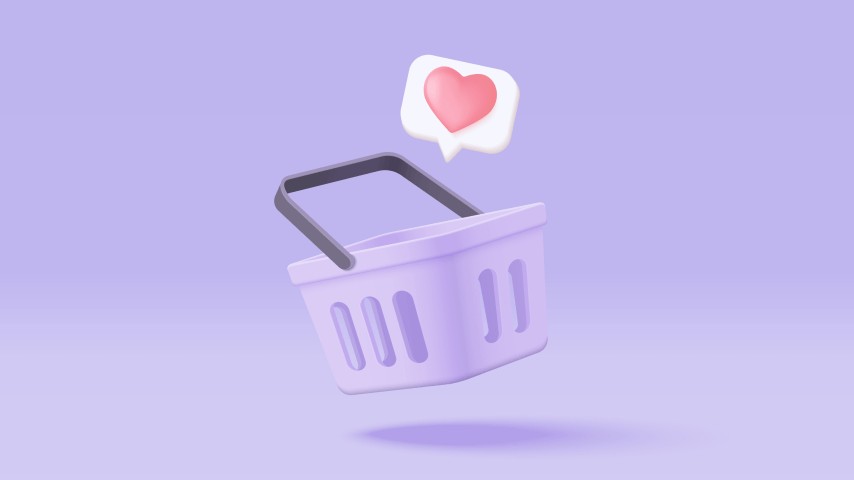 Etsy might be the right platform for you, or maybe you've already outgrown it. Is selling on Etsy worth it? Whether you're a long-time Etsy seller or you've only recently opened up your Etsy shop, you might be wondering if it's time to leave the platform.
With recent changes to Etsy's platform policies and transaction fees, some sellers are finding that Etsy is no longer as profitable as it once was. This even lead to a seller strike earlier this year and resulted in the formation of a nonprofit in the spirit of a labor union.
If you're thinking about leaving Etsy, there are a few things you should consider. Take a look at your sales – are you still selling as much as you were a year ago? Are you selling anything at all? It might be time to rethink your Etsy strategy. 
Maybe you need to invest more time in promoting your shop or come up with new product ideas, try their ad features, or, yes, even consider leaving the platform.
However, if your sales are steady, or increasing, your first inclination might be to stay on Etsy. After all, it's a well-established platform with a large customer base. You may also have existing customers that you don't want to leave. If you're happy with Etsy, and making a profit, there's no need to leave. 
It's ultimately up to you whether to stay or go, but if you're thinking about leaving Etsy, consider the pros and cons before making a decision.
When It's Better to Continue Using Etsy
For some Etsy users, this will always and forever remain the perfect sales platform.
It gives you an easy way to sell handmade items and people to sell them to, you can get involved as both a seller and a buyer. It is easier to navigate and understand than other eCommerce sites. And, on top of everything already mentioned, you may already be very familiar with how Etsy functions because it's been around for so long.
Here are a few reasons why you might want to keep your online business on Etsy:
This global online marketplace will grant your online store access to a very large mass of people. With a growing number of 7.5 million active sellers and more than 96 million active buyers, it really seems like you can find most handmade businesses and products on Etsy.
The marketplace offers a wide range of categories. In addition to selling on Etsy, you can join a community and hold conversations with thousands of other Etsy sellers.
If you've been selling on Etsy for a while, you've probably built up a loyal customer base. These customers know and trust Etsy, and, even though some of them will come with you, most might not follow you if you move to other sales channels.
If you stay on Etsy, you don't have to worry about losing your customer base. You can continue to sell online to the same people, and you don't have to invest time and energy in building up a new customer base on a different platform.
Etsy provides you with all the tools and guides necessary for starting your own store on their platform.
When you sell on Etsy, the platform takes care of a lot of the work for you. They handle the payment processing, prepare shipping labels, and give you useful reminders. 
If you've set up your store with an automated POD integration like Printify, selling online is even easier because you won't need to print or forward shipping labels.
This leaves you free to focus on creating great products and running your business. If you move to a different platform, you might have to handle more of the work yourself, which can be more time-consuming and stressful.
Etsy offers a variety of marketing tools that can help you promote your products and grow your business. For example, you can use Etsy ads to reach a wider audience, and you can use Etsy SEO tools to make sure your products are easy to find.
If you move to a different platform, you might not have access to the same marketing tools, though a lot of them would function similarly.
When It's Worth Moving Away From Etsy
The fees are adding up, you only get a few sales because the competition is heavy, and you're tired of random account suspensions. But most importantly – you want to work on your brand and expand.
Etsy is a great platform for selling handmade items, vintage goods, and craft supplies, but it's not the only game in town. If you feel like your Etsy shop is stagnant, it might be time for you to consider moving to a new e-commerce platform. Here are a few signs that it's time to make a change:
If you don't see the online sales you want on Etsy, it might be time to try a new platform or look at other marketplaces.
As we mentioned earlier, you can try to invest more time in promoting your shop to other Etsy shoppers. You can also try something new by creating other listings, revising your retail and shipping costs – maybe you just haven't yet found the right customer base for your product.
Etsy charges a listing fee and a transaction fee on every sale, and these fees can add up and eat a great chunk out of your profits. And that is on top of a list of other associated expenses and fees.
If you're not happy with the percentage of sales that are going to fees, it might be time to increase your retail prices or look for a new platform with lower, or at least clearer-to-understand, fees.
Etsy is a great platform for starting out your shop owner journey, but it doesn't have all the bells and whistles of some of the other e-commerce giants out there, which would help you sell online faster and easier.
Etsy has strict rules on what types of products can be sold on their platform, and all of it must be handmade, vintage, or craft supply. All items made or designed by you qualify as handmade, which also includes customizable print-on-demand products.
What this doesn't include is all other types of products that are mass-manufactured, so if you want to sell those, you'll need to look for another platform.
Etsy is a great sales channel, but it's not the best platform for actually branding your own shop and establishing ownership of your brand. You will always be "one of" the sellers offered by Etsy.
Etsy owns and controls every part of the process – your access to the platform and ability to sell or shop on it, the whole shipping process, and all other Etsy processes.
If you want to build a strong brand for your business, you might be better off on a platform that gives you more control over your brand image, like another eCommerce platform or your own site.
How to Make the Move From Etsy
If you're ready to expand your own online store beyond Etsy, it might be time to move to a platform that will give you more control over your business.
That said, you should consider keeping your Etsy shop before you've established a presence elsewhere. Yes – even if you're not actively listing or selling anything. This way, your customers can still find your shop and contact you if they're interested in purchasing something.
Turn on Vacation Mode through the Settings in your Shop Manager. When on Vacation Mode, a message will appear at the top of your shop, stating that you are taking a short break. The "add to cart" button will be greyed out, but you'll still have access to your orders, cases, and messages. Don't forget to set product listing renewal to manual or deactivate them, so you don't continue paying for inactive listings.
The decision to move might be the hardest part of the process, as actually moving your business to a different platform is pretty easy. The first thing you'll need to do is find a service to move your business to. You can check out some of our platform comparisons to find the best choice for your business – Shopify vs Etsy, Etsy vs eBay.
If your Etsy store is already connected to Printify and you choose an eCommerce platform or marketplace that has an automated integration with us, this will further simplify the whole process of moving your store.
You can connect your new store to your Printify account and copy products from one store to another through My Stores without needing to recreate them from scratch.
If your stores are not connected with Printify, you'll need to download your Etsy CSV file, which has your product titles, descriptions, variants and prices. You can download it through your Shop Manager.
Importing already-existing products to your Shopify store from your Etsy is simplified with the Easy Import Etsy Migration app from the Shopify App Store.
Choose What Works Best for You
So, is selling on Etsy worth it? Maybe. As with most things in life, it depends on what you're looking for.
It is still one of the most popular platforms to sell and shop online, especially if you're a small and artsy business. It can become your solid first steps in eCommerce.
It's also possible that Etsy isn't the best fit for your business and actually stifles your growth.
Pros
Cons
Etsy Marketplace
Provides businesses with the necessary exposure to attract customers.
High Competition
Other sellers may offer the same products for a cheaper price.
Devoted Customers
The Etsy platform often feels like a close-knit community.
High Fees
There is a good number of small fees that might all add up in the long run.
Easy to Use
Etsy is easy to understand and navigate.
Product Limitations
You can only sell handmade, vintage or craft supply products.
Useful Marketing Tools
Etsy offers the necessary marketing tools for growing your business.
Lack of Ownership
You are more of a user than an owner.
Pros
Etsy Marketplace
Provides businesses with the necessary exposure to attract customers.
Devoted Customers
The Etsy platform often feels like a close-knit community.
Easy to Use
Etsy is easy to understand and navigate.
Useful Marketing Tools
Etsy offers the necessary marketing tools for growing your business.
Cons
High Competition
Other sellers may offer the same products for a cheaper price.
High Fees
There is a good number of small fees that might all add up in the long run.
Product Limitations
You can only sell handmade, vintage or craft supply products.
Lack of Ownership
You are more of a user than an owner.
What do you think – is selling on Etsy worth it?
Share the article
Topics