Analyzing Podcasts: Podcast Merch Ideas to Grow Your Show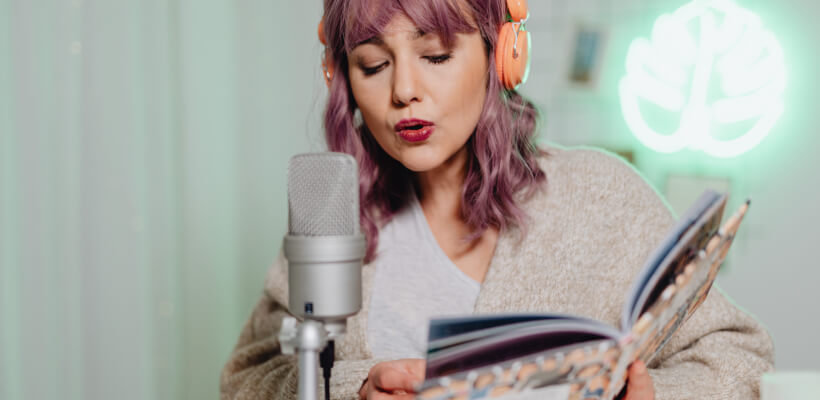 The popularity of podcasts has grown exponentially since the pandemic, podcasts are now listened to by 52% of all people using the internet. Unlike written or visual content, podcasts can be enjoyed anytime or anywhere.
Another huge factor in the incredible market growth is the diverse selection of genres available. With over 43 million episodes out there, anyone can find a niche topic to spend hours listening to. 
Do you have a growing podcast? Are you looking for a straightforward method to monetize your popularity? This article breaks down how to make podcast merch work for different audiences, as well as giving you a bunch of podcast merch ideas for finding merchandise that's going to sell.
Why Is It Worth Selling Podcast Merch?
There are over two million unique individual podcasts, but in this growing market, only 14% earn income from selling merchandise related to their show. While 54% of podcasts earn income from selling on-air sponsorships, merch is currently an under-utilized strategy for podcasters to make money.
When fans love a successful podcast, there can be demand for custom merch that shows off their affection for their favorite audio shows. Offering high-quality products at an affordable price can open up an entirely new revenue stream.
One of the biggest benefits of podcast merch is that once you set up a merch store, it doesn't require much maintenance for podcast fans to make purchases. If you choose a print-on-demand (POD) model, your revenue can grow with your audience, without a whole pile of extra work.
Simply create a Printify account and start designing podcast merch (and more) that can be instantly published to your store. With over 600 fully customizable high-quality products available and many more added every week, we have the widest range of products available on the market.
Printify manages the automated order production and ships directly to your end customer. With no minimum order, there's never a need to bulk buy and fill your spare room or garage with boxes. So you can start selling immediately and watch the orders come in!
Relationship With the Listener
Podcasts can build a community, offering a portal where loyal fans are invited into your world. The way listeners consume podcasts, you are given a unique opportunity to build trust whilst you talk through truth and transparency. Because your audience wants to listen, you can build an experience that is more intimate than other forms of media. 
You can use podcast merch to grow your community, by including them in the culture you're creating. It can be a unique opportunity where your fans are happy to pay to represent the content they love.
Podcasts are unidirectional. Your loyal audience can know you, trust you and know your inside jokes, but they don't get to express their affection to you. Podcast merchandise is a way for fans to be identified as part of a group and can make them feel closer to the creator, subject, or cause.
Podcast Merch Based on Popularity
There's a wide range of products available that can be offered as podcast merch. From classics like t-shirts and mugs, to fresh new products like phone cases with your podcast logo. Choose something that fits with your show, and make sure to include a design that makes people feel like they're on the inside and in the know.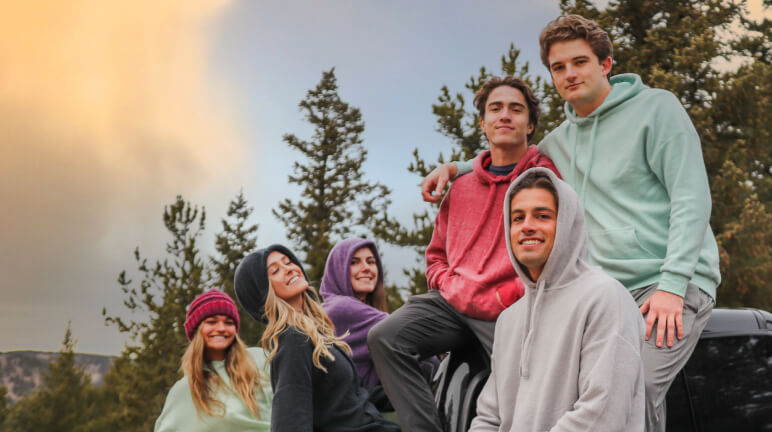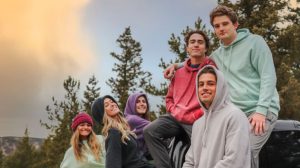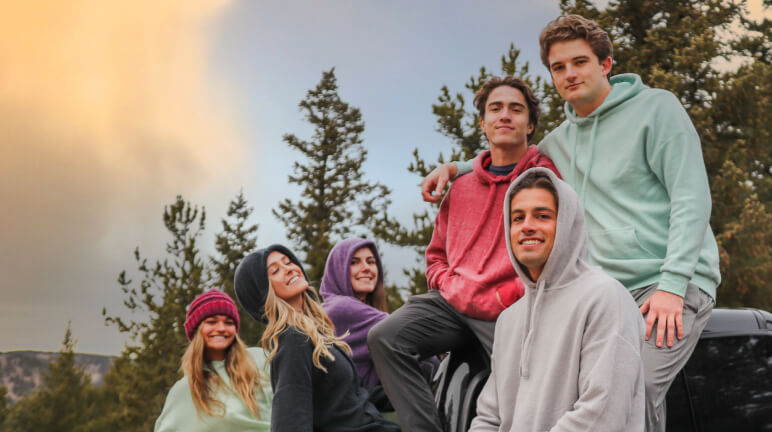 Looking for t-shirts to make unique with your own beautiful design? Our t-shirts are perfect for podcast merch. Our best-selling 100% cotton Unisex Jersey Short Sleeve t-shirt makes for quality podcast merchandise that's durable and comfortable. Meanwhile, the ribbed knit collar and twill shoulder tape of the t-shirt ensure you're providing awesome quality merchandise your listeners will love. 
Perfect for podcast merch, our hoodies are loved by creators and listeners alike. There are a wide range of hoodie styles that sell and promote podcasts of all kinds. The specialty spun fibers of the best-selling Unisex Heavy Blend™ Hooded Sweatshirt is a thick blend of cotton and polyester. This makes for a very strong and smooth fabric, perfect for you to transform your podcast quotes into a print that your fans will love.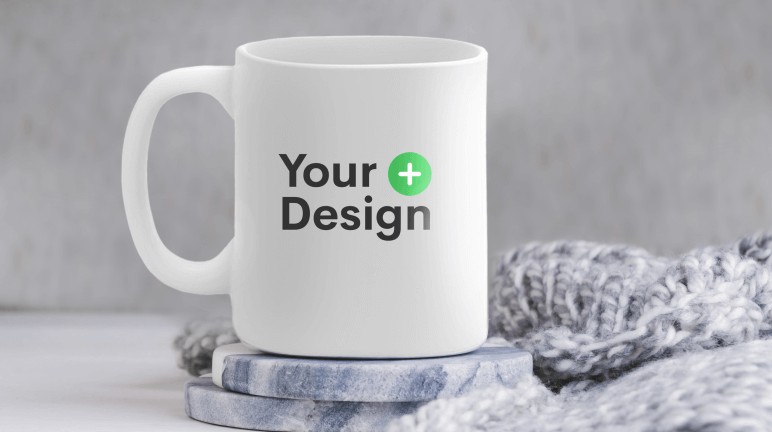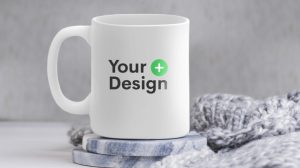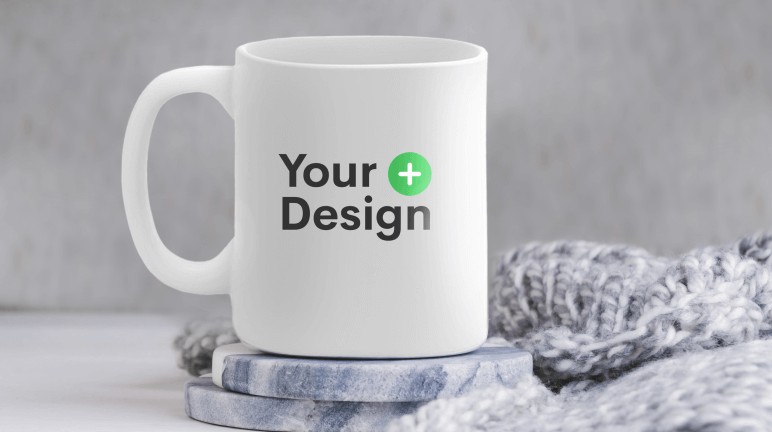 The global reusable water bottle market is forecast for consistent rapid growth and to be worth over $1 Billion by 2030. As your audience moves away from disposable plastic, create merchandise that can help save the planet. Our range of bottles are perfect for keeping hydrated at the gym, at work, on vacation or during long commutes listening to a podcast episode.
Our cups are the ideal podcast merch for your happy fans to enjoy their favorite beverage while tuning into your podcast. Available with double wall insulation that will keep drinks cold for 24 hours or hot for 12. The latest printing techniques provide crisp and fresh colors. Promote your podcast with fun merchandise your audience can fall in love with.
Mugs are a podcast merch classic. Easily create limited edition custom merch in minutes, add your podcast logo, using Printify's free Mock up Generator. Our customizable mugs are available in a wide range of materials and styles, from heat reactive magic mugs to suave ceramic steins. Start creating an on-brand mug that will sell in your merch store today.
Demand across the global mobile phone accessories market is expected to explode from $254.5 Billion in 2020 to $413.2 Billion in 2030. Dynamic new designs for phone cases are a key factor in this forecast growth. 
Shoppers are keen to search for the latest trends and personalize their style with an eye-catching design. Our wide range of custom iPhone and Android device cases are the perfect way to promote your podcast and sell merchandise.
Looking for classic stickers to customize with your podcast logo? Our range of custom stickers provide the perfect podcast swag for your listeners to purchase. The popular Die-Cut Stickers are made from water-resistant vinyl and are great for both indoor and outdoor use.
Simply add your own podcast merch design or inside jokes and create custom podcast merchandise to sell, without a tiresome design process. The latest printing techniques will give a clean and fresh finish, whilst a UV protective laminate layer will protect your podcast merchandise from the elements.
Ideal for anyone who has a set of keys, or in short everyone. Our range of keyrings are podcast merchandise that is easy to design and your customers will love to keep with them every day. Take your pick from a classic keyring tag, a custom rectangle photo keyring or a classy Saffiano leather cardholder.
Our customizable wallets are the perfect podcast merchandise for anyone looking to create a sleek product their listeners will enjoy every day. Pick a fun print that will sell and make unique podcast swag. Promote your podcast by creating a unique product with your beautiful designs.
Podcast Merch Ideas for Different Topics
There are a huge range of potential podcast merchandise options, made to fit any podcast niche. The focus of any podcast episode or the overall topic you are podcasting about can have a range of custom items that naturally fit. 
Check out these examples of podcast merchandise products broken down by podcast topics:
Sport, Health & Fitness Podcasts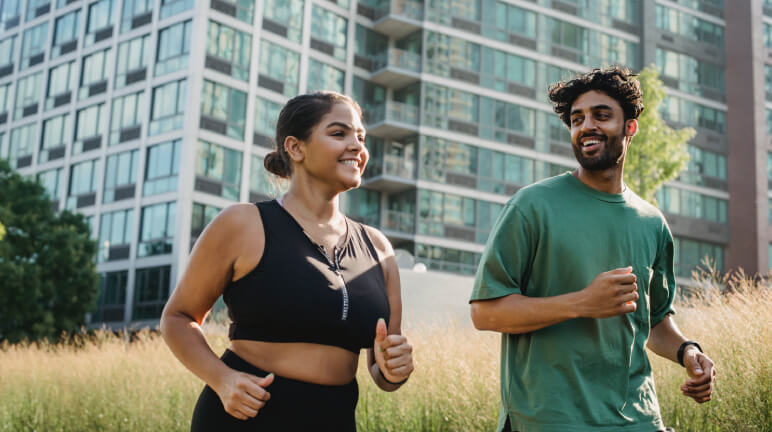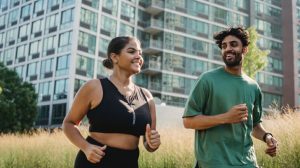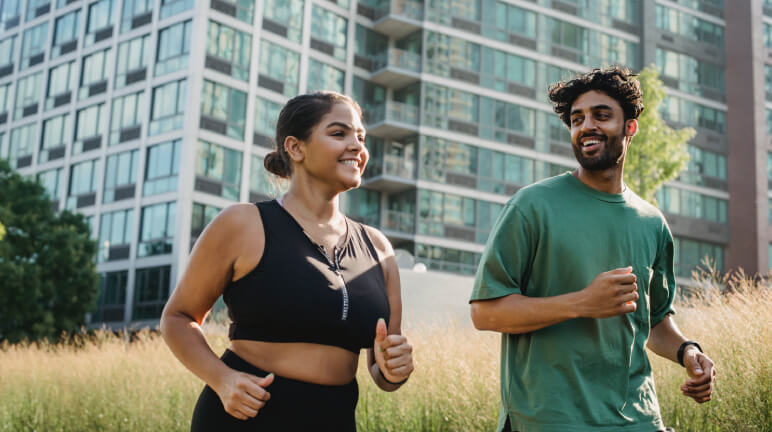 Ideal for running marathons, morning jogs or just chilling at home on the sofa eating pizza. Our joggers are loved by active athletes and lazy loungewear heads alike. The 80% ringspun cotton and 20% polyester of our Premium Fleece Joggers mean a comfy and strong fabric. Perfect for printing designs your listeners can fall in love with.
Looking for leggings to make unique with your beautiful design? Our leggings are perfect for podcasters with a listener base dedicated to fitness. Our leggings are completely customizable and ready for your unique podcast designs. The latest all-over-print techniques create crisp and fresh gym gear your listeners will want to wear every day.
Ever wanted to design a custom baseball jersey? Our range of jerseys are ready for you to create podcast merch in minutes, skipping a time-consuming design process. GQ stated baseball is actually high-fashion years ago, and the global market for baseball apparel is forecast to be worth over $500 Million by 2026. Since baseball is the second most popular sport in America, cash in and add a custom baseball jersey to your sports podcast merchandise today.
Summer is always around the corner and who doesn't love something fresh to wear on the beach? Our boardshorts are made from light polyester fabric that's durable and dries easily in the sun. Ready for an all-over print, show off the most eye-catching designs your customers will want to wear no matter the season.
Ideal for adding a fresh style to your yoga customer's yoga session, our custom print yoga mats are ready for your unique designs. Help your customers get their yoga routine in with a yoga mat they will love and want to roll out every day.
Don't forget to bring a towel. Ideal for the beach, gym or everyday use at home, our custom towels are loved by beach bums and gym junkies alike. Our standard beach towels are made from smooth 100% polyester that dries rapidly. Print your podcast logo on one side and create an everyday essential your listeners will love.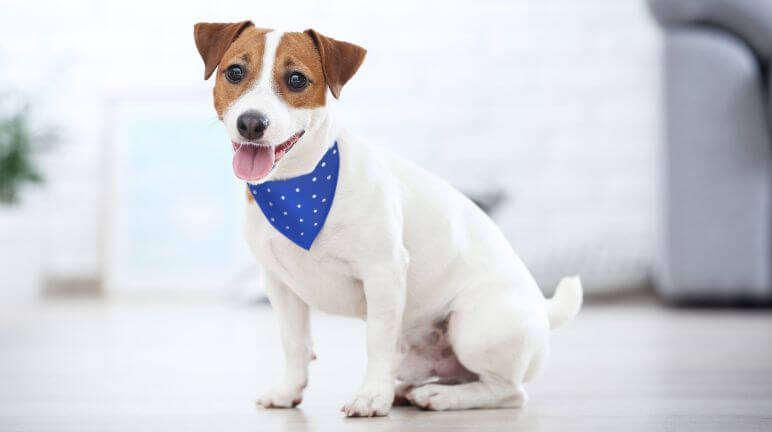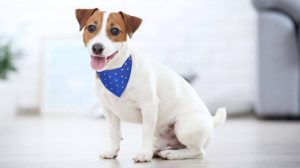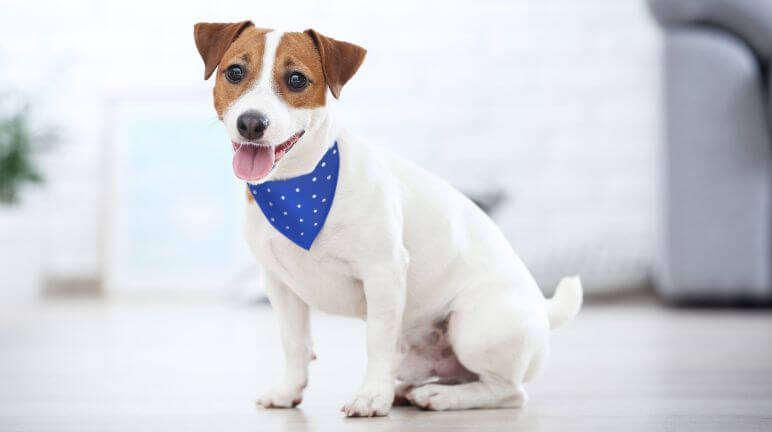 Looking for a classic pet podcast merch idea? Our custom pet beds have a printable polyester fleece exterior on one side, a dark brown cotton zippered back and a comfy pillow insert. Create podcast merch where your listener's pets can rest happily day and night.
Check out our pet bandana range to create unique podcast merch for your business. Our pet bandanas are made from 100% soft spun polyester that's durable and dries quickly, and won't irritate your listener's pet's skin. Add your podcast logo to create a unique design today.
Ideal for pet-themed podcasts, our custom pet bowls are loved by pets and owners alike. Microwave and dishwasher safe, these solid ceramic bowls have a glazed finish. Design podcast merch that sells by adding your design to the front.
Pet tags can be the next merchandise idea for your pet podcasting business. Add your custom print to both sides of the solid metal disk. The base color is white, providing a solid base for your unique podcast merch designs.
Looking for a merch idea to build your pet-themed podcasting business? Our pet mats can help your listeners minimize the mess when it's dinner time, every pet's favorite time of the day. Simply add your custom podcast merchandise design to create a pet parent favorite.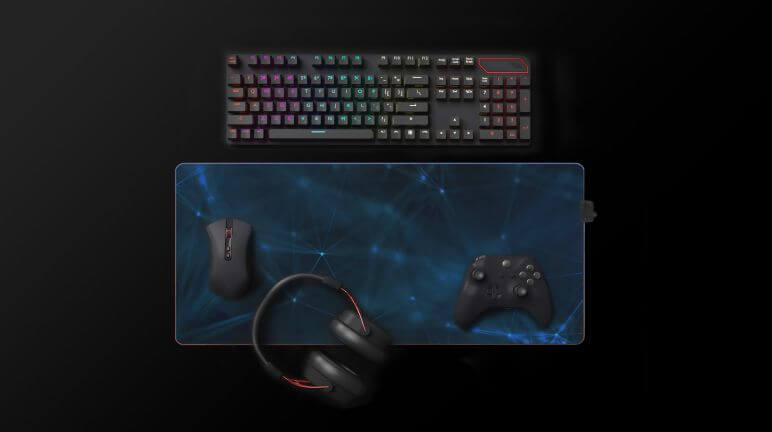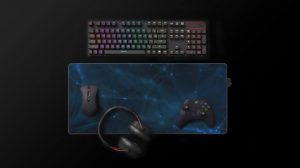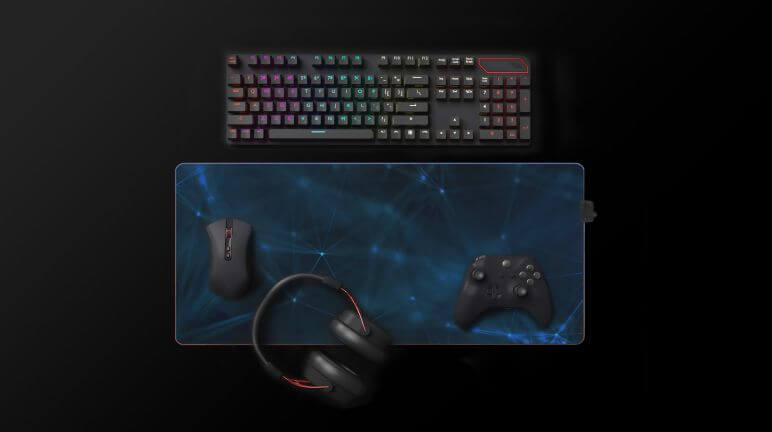 Ideal for working, browsing or an all-night gaming session, our gaming mouses are ready to become the perfect gaming podcast merch seller. Printable on one side and with a steady rubber base that'll grip. All you need is to add your gaming design idea and start selling.
Checkout out LED Gaming Mouse pad to create product merch your gaming podcast listeners will love. The RGB LED lightstrip around the edges is powered by a detachable USB connector. The latest print techniques will bring your unique designs to life for your fans to enjoy every gaming sesh.
Looking for gaming podcast merch your audience will take everywhere? Our laptop sleeves are perfect for work, traveling, or gaming out and about. Available in a range of sizes, the foam padding protects laptops from any knocks and scrapes. Add your unique design to make a best-seller today.
Set No Limitations When It Comes to Merch Ideas
Creators can easily monetize their own podcast by starting to sell custom merch through Printify's great print-on-demand service. Any podcast, from feminist theory to music, or true crime chats can decide to start making money by selling podcast merchandise that fans love instantly.
Merchandise can range from posters to tote bags, or stickers. As long as the merch fits the brand and there is demand from listeners, you can mention and promote any merchandise idea, and turny our podcast into a business and start making money.
With Printify's dropshipping model you can make your own podcast merchandise and instantly publish to your website. We manage the automated order production and ship your orders directly to your end customer. 
All Printify print providers are print-on-demand suppliers, who print and fulfill your orders as they come in. Because of this, there is no minimum order size and no need to pile your house full of t-shirt boxes. 
Your customers are free to order one or 100 items from your store at a time. We do also offer bulk order discounts if you are looking to save on large orders. 
With over 500 fully customizable high-quality products available and even more added every week, check out this quick breakdown of popular podcast merchandise ideas to get you started.
Share the article
Topics