I Want to Start a Business but Have No Ideas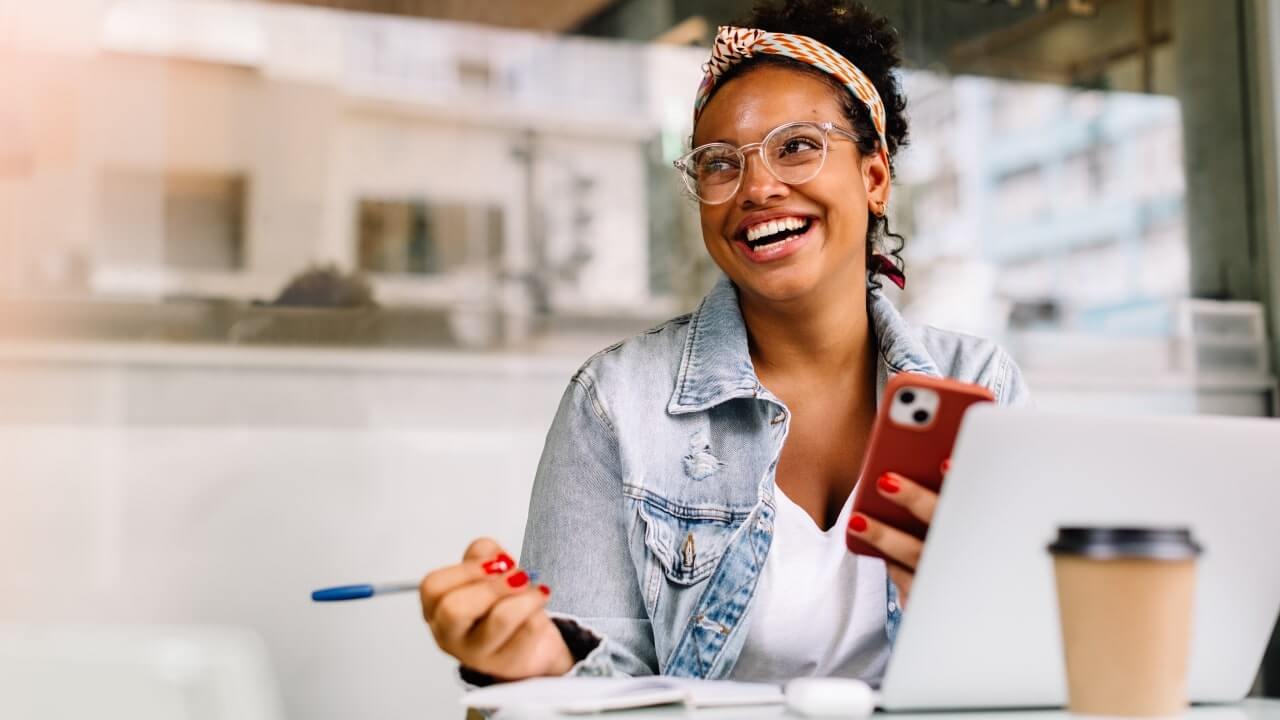 Starting an entrepreneurial journey can be daunting without a clear idea for your first business. If you're thinking I want to start a business but have no ideas, don't spiral into self-doubt. Instead, focus on the world of possibilities you can explore to become your own boss.
In this blog post, you'll find a beginner's guide on finding your business vision and translating it into a practical way to earn money.
Business Idea Brainstorming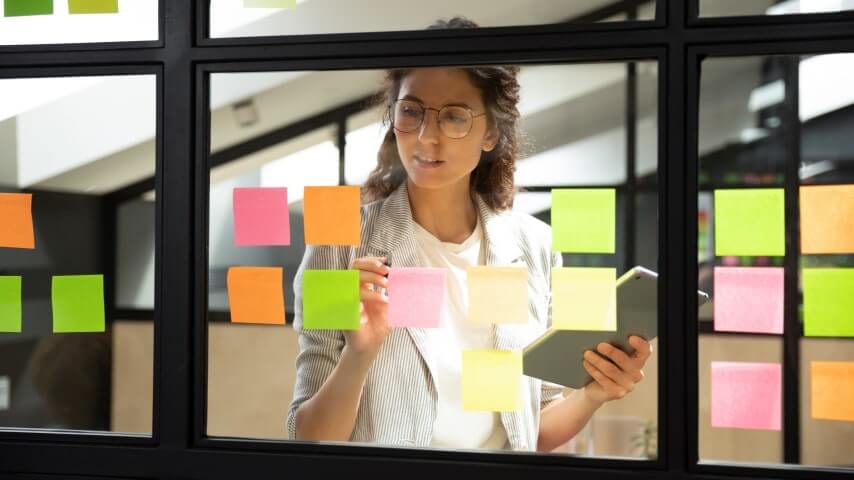 Before getting into the practical matters of testing your business idea, consider what could drive your business-startup plan – which industry or market are you interested in, and how can your skillset benefit its success?
Finding the perfect idea is about starting at a familiar point and monitoring your progress. Consider what you enjoy doing, find value in up-and-coming trends, and see if you have solutions for an emerging consumer problem.
Understand Why You Want to Start a Business
Usually, the short answer is financial security. If you're solely focusing on money, the pool of business ideas you can pursue is vast.
Other times, it's self-expression in an entrepreneurial business model that grows into something big.
Your reasons might differ, but starting a business as your own boss means your working hours, profit potential, and success are 100% in your hands.
Ask Yourself What You Like
When building a business without any new ideas, it's crucial to take a step back and ask yourself what actually brings you joy. Think of your hobbies and interests, whether offline or online. Ask yourself – what gives me a sense of fulfillment?
Turn to your CV and look at your existing skills and whether you can call yourself a professional in any field. This doesn't have to be your only business direction, but knowing what you're good at is a great starting point for finding new business ideas.
Write a list of your skills and see where your likes and abilities overlap. Operating in a familiar environment will increase your chances of success.
Analyzing and jumping on trends is an excellent way to make fresh business ideas come to life, but it's important to note that once a trend becomes profitable, it also means there's a lot of competition.
Trends come and go, so if you want to go down the path of viral success, pick a trend you're confident will last a long time.
Start with ones that match your interests, and see how the online discourse evolves. This should lead to a better understanding of how other brands and small businesses capitalize on the trend train.
Become a Solution to a Consumer Problem
First, think if there's anything you're currently trying to improve in your life. See if you can combine these ideas for self-improvement with a new business idea that aligns with potential customers.
Ideally, you want a business to solve current issues, but they don't always have to contrast something negative. Offering helpful resources, creating entertaining content, and thinking of a product that provides indirect benefits are all good business ideas that add value instead of replacements.
Test Your New Business Ideas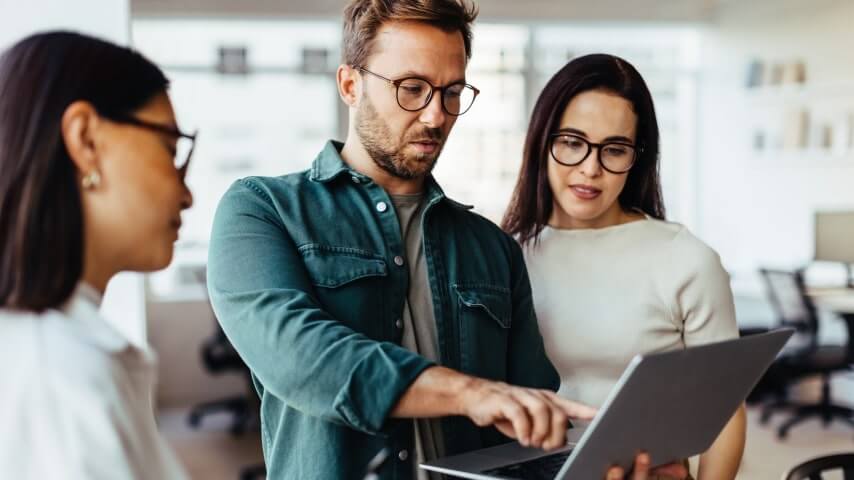 Spend time to consider the methods we shared above and create a list of different business ideas.
Trying and failing is more important than spending your energy perfecting new business ideas without testing. Many businesses that are successful now have experienced failure to learn what their customers want.
Starting small will help you learn the ins and outs of your business environment, react to change without discarding plans and preparation, and develop ideas that don't require a large initial investment.
You've set goals, revisited your passions and skillset, and investigated trends. Congratulations, you've already done more work than most fledgling businesses.
Look at your idea bank, choose the three most inspiring business ideas, and define them in more detail. If you're having trouble, look for real-life examples of other companies doing something similar.
Conduct target-market research by identifying customer needs, analyzing competitors, and observing market trends to make informed decisions as a successful business owner.
Thoroughly examine business aspects such as:
Competitive market saturation

Size of potential customer base

Customer

niche

and demographics

High-ticket goods and price flexibility

Available sales channels

Marketing and social media accounts
Since the goal of your business is profitability, it's essential to do a basic calculation to understand the costs of starting and running it. Include necessary equipment like hardware, software, and the working space that's crucial for your end product.
The best part? You don't need to invest in a physical location or inventory to get started. You just need a laptop and an internet connection.
Once you know what you'll need for the initial setup, continue with what it'll take to sustain your business long-term, like monthly expenses such as subscription fees, marketing budgets, inventory, and salaries.
Consider all costs and calculate how much money your perfect business idea needs to make to profit.
Validate your ideas by checking the legal side of your business to avoid future worries, like unexpected stress or expenses. See if you need a business license and insurance protection.
Remember to research taxes, applicable fees, intellectual property laws, and other global or national policies regulating your market.
It's best to consult legal professionals, government institutions, or official consulting centers that'll provide the correct details for your home business.
Don't shy away from asking for help with structural decisions. Experienced professionals and other entrepreneurs will help you avoid less-than-obvious pitfalls and give you valuable shortcuts.
Expert opinions aren't just a way to gather information – they're also invaluable for suggesting improvements and what characteristics you need to share in their success, such as workflow organization and general attitude to build a successful business structure.
Think About Long-Term Success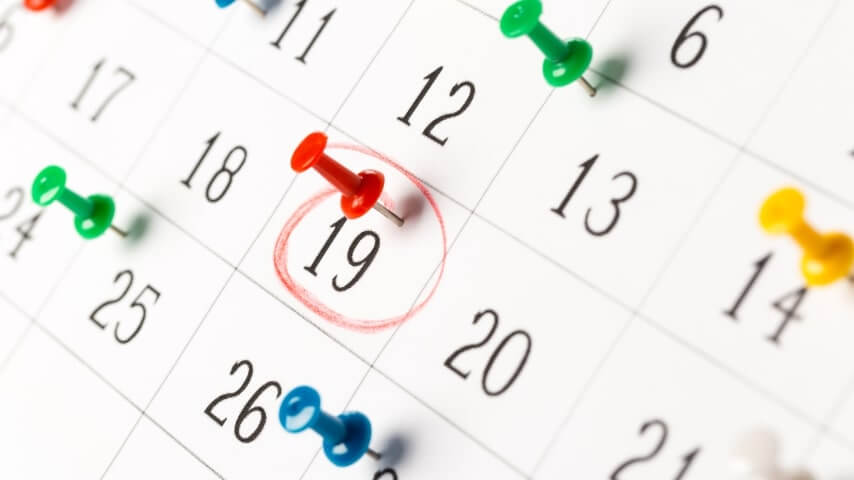 Your business needs to work out in the long term – moving slowly but steadily is ideal. How you develop products or services, interact with paying customers, and promote your business should slowly evolve as your enterprise progresses.
Do not stand still with indecisiveness. Accept the freedom to change plans without compromising your greater goal, but don't discard an idea if it doesn't initially work out. Instead, adjust your strategy in increments and test your idea step-by-step to increase future success:
Conduct further research.
When starting a business, preparation is an extensive and continuous process. Whether taking an online course or attending local meetups, you should always devote time to developing new skills and conducting market research.
Develop visibility online.
Having an online footprint is a crucial tool for good communication, brand recognition, and marketing. Develop this over time and make sure you have the infrastructure to support it. 
Many entrepreneurs create their own websites as a portfolio, and businesses work the same way. Create a Google page, establish an address, a contact method, and consistent branding to showcase professionalism and increase the confidence of potential customers.
Explore Print on Demand as a Business Option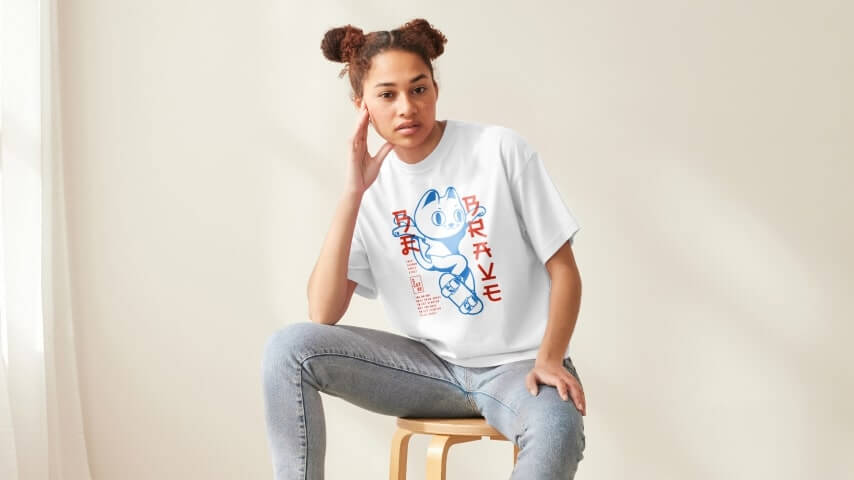 Even as a solo business owner, you don't have to work entirely independently. Look no further than Printify as your next business partner.
Printify gives you everything you need to become lucrative through running an online store. 
Take any of our 900 products, customize them with your designs, and sell them to shoppers worldwide from the comfort of wherever you are.
Start a POD business in five simple steps:
What to Avoid When Searching for a Business Idea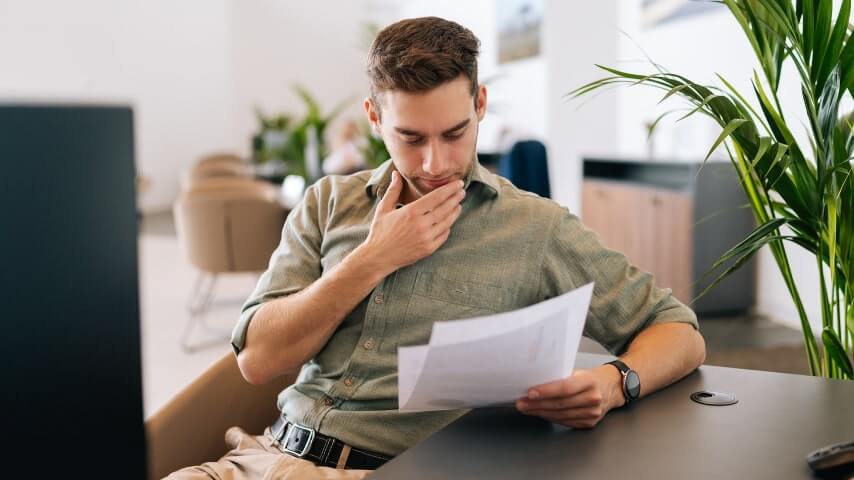 Take a close look at the potential pitfalls when planning your business idea. In this content-heavy online environment, stay clear from ideas that could make your business seem inauthentic or complicated to sustain in the long term.
Successful businesses should always keep an eye on trends and conduct competitive analysis for inspiration but never cross the line of plagiarism. 
Not only can this result in grueling legal battles, but you'll also stain the reputation of your own business.
Gathering new business ideas and making a viable business model takes a lot of effort, but you can't perfect your business without testing it out in the real world.

Don't expect to succeed with a great idea that hasn't gone through trial, error, and adaptation to new trends and customer expectations. Start with small business ideas and seek out feedback whenever possible.
Initial Steps to Start a Business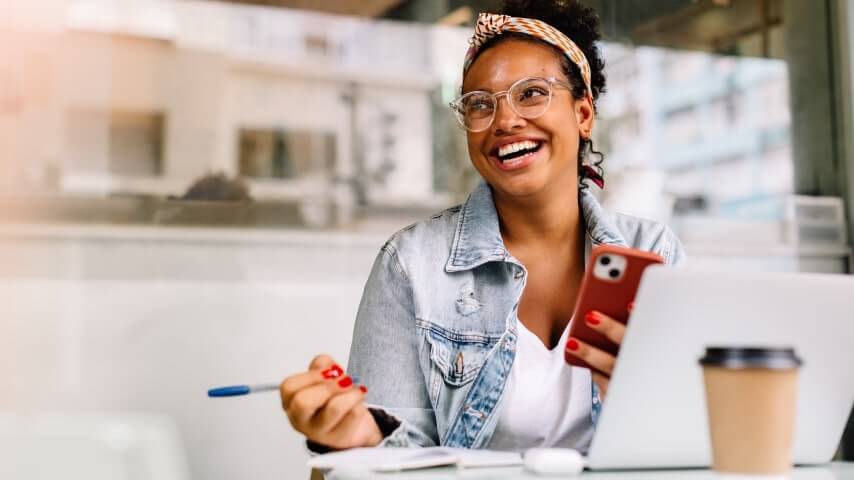 Let's finish with a list of practical steps to help you start a business and put your good ideas into practice.
Outline your goals, target market, marketing strategy, and financial objectives to set up a roadmap for your business plan. Consider all start-up costs to set realistic revenue projections and track your progress to gauge success.
Register a Business Entity
Register your business, obtain necessary licenses, and don't infringe on intellectual property laws. Safeguard your business to grow your credibility and build customer loyalty.
Prepare the Sales Process
Define the pricing of your product or service and payment gateways via distribution channels. Establish a clear path for driving revenue effectively. Take note of transaction fees affecting your final profit margins and track your sales estimates.
Plan out a marketing strategy to create awareness for your target audience. Regardless if you're in the beauty niche, run a marketing business, or work in the food industry, be sure to use social media channels. Utilize online advertising services, content marketing, freelance writing, newsletters, or your own website to engage with your customers effectively.
When running a store through a website builder like Shopify or a marketplace like Etsy, starting a business relies on defining your audience, optimizing content, and setting up your marketing campaign. This will help increase organic traffic, and you'll be more likely to generate passive income.
Analyze, Adjust, and Grow
Monitor your business performance at set timeframes, track customer feedback, and reflect on changes in the market. Make any necessary adjustments to avoid pitfalls and capitalize on growing trends for a potential boost in traffic.
Whether you want to be an eCommerce store owner, a freelance writer, or a food truck owner, setting up a real business and reaching financial freedom takes research and consistent development that can't be achieved in a single day.
Hopefully, we've helped you narrow down how to start finding a great business idea.
Brainstorm an idea, whether it works in the current market landscape, avoid common mistakes, and create a plan that covers the legal, financial, and target-customer aspects of new businesses. Take time to plan out your business and adapt to changes along the way.
Don't forget to come up with an awesome new business name for your big idea!
Share the article
Topics