Product Customization & Personalization for eCommerce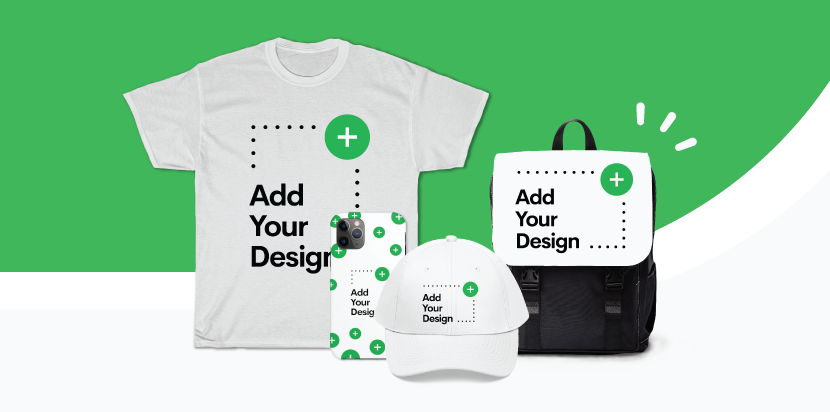 Are you looking to expand a bit of revenue in your store with one of the most exciting trends in 2020 products sold online? Consider product customization as a way to generate some more revenue for your store. 
Many of our store owners have noticed that 2020 is turning into a huge year for them. Why? Almost every business this year has moved online, and consumers are more and more used to the normal process of buying most of their items online. From food to groceries and clothes items, products that were once only ordered over the phone or bought in stores have moved irreversibly online.  
Product customization is a trend that will continue and likely will accelerate, so the savvy store owner should be well-positioned to take advantage of this exciting trend. 
In today's post, we're going to explain a difference between product customization and product personalization as well as the process behind it.
Product Customization vs Product Personalization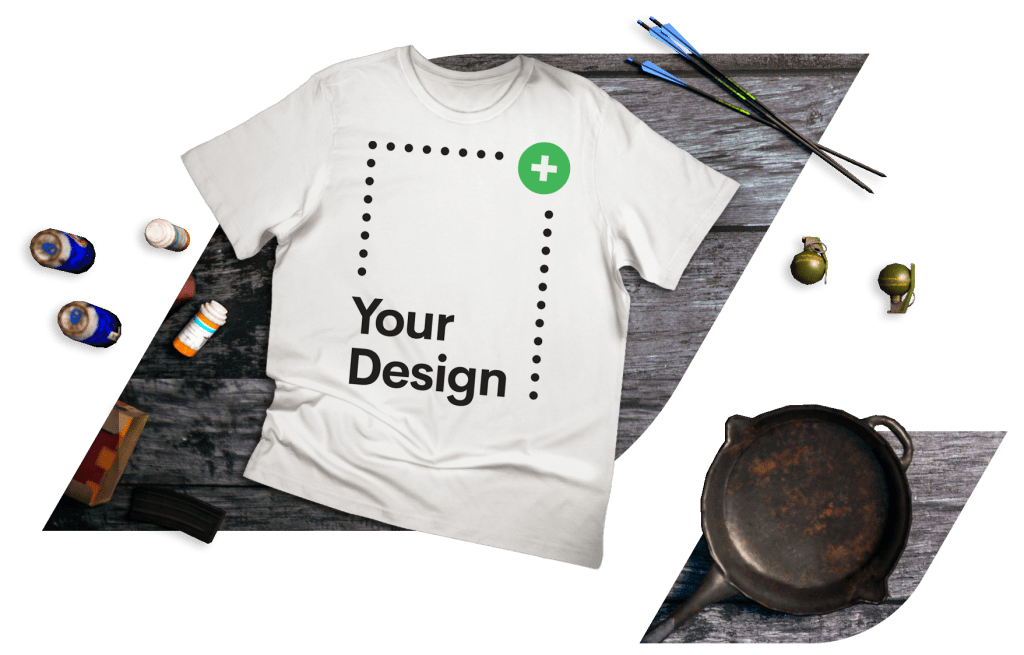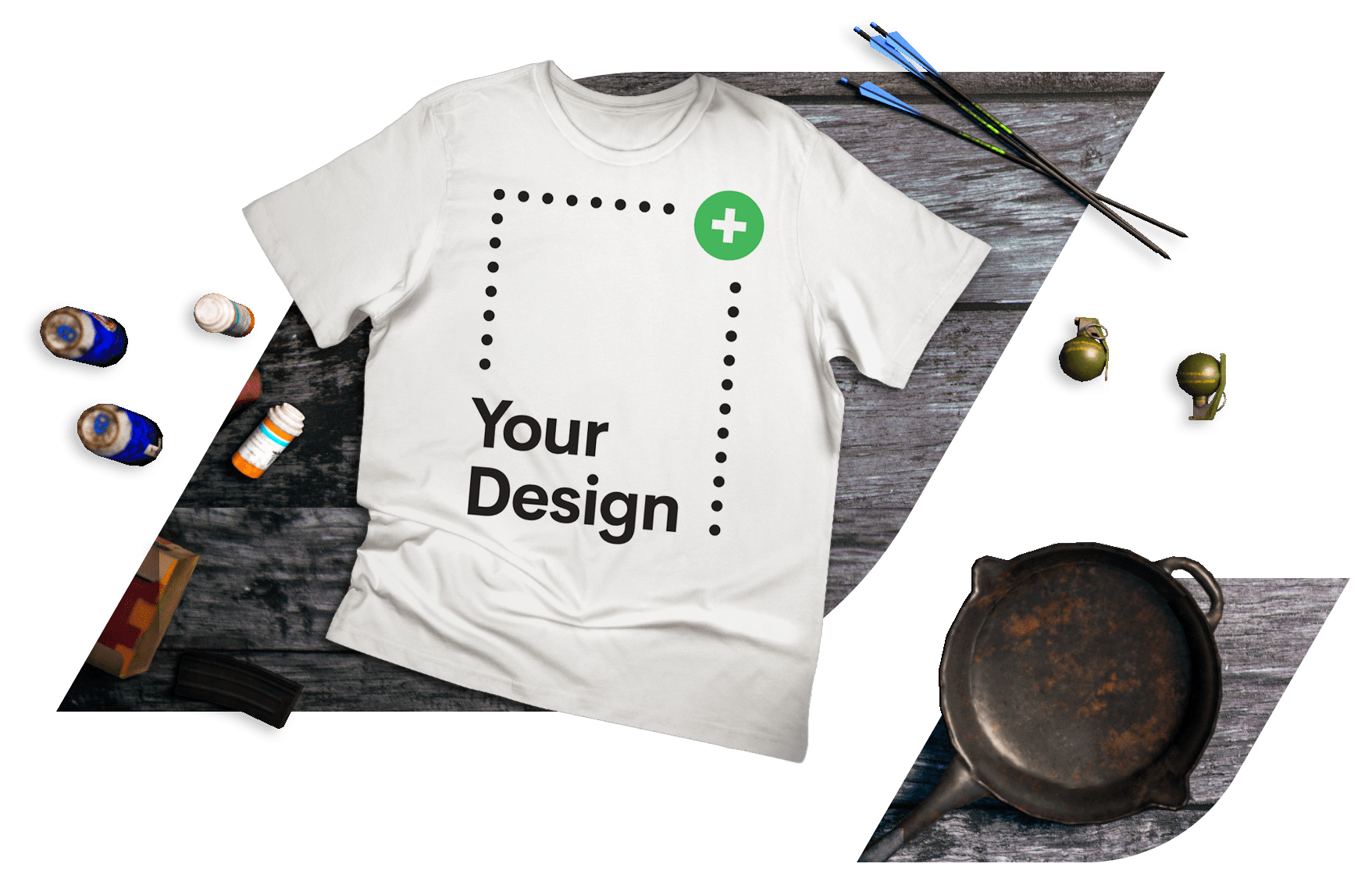 Product personalization and product customization are terms that are almost used interchangeably in the context of Print-on-Demand. But what's the difference, why do we have these two different terms for the same thing? Well, the answer is, we don't. They are different but similar concepts.
Product customization is a term used to describe the process of taking a product from another producer and "making it your own". This is a kind of white-label or personal brand of someone else's product. 
Think about it, do you produce the T-shirts, jackets, hoodies, and other items that are produced in your store? No, you don't. In most cases, the print provider provides these, and they are sourced from large manufacturers. 
These manufacturers make "blank" products that are usually mono-colored and only come in set styles, patterns, or cuts.  If you want to use one of these blanks, you don't get to change the way the side is seamed or change the fit to run a little bit baggier or a little slimmer around the waist.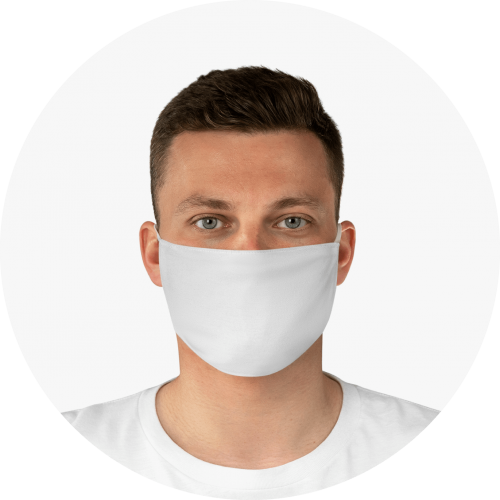 So, what can be done? Store owners will customize these blanks. How? Our store owners take a product from the manufacturer, upload their designs to our platform, choose a print provider, and sell their "products" to their customers. Their customers purchase products produced together by the original manufacturer, the print provider, and with the store owner. 
This is a chain of production involving at least three and sometimes even four parties. The fourth party could be when a store owner does not produce their design but simply pays for someone else to design or pays to have their design made. But the store owner makes the original product, a mono-colored blank T-shirt for example, better by adding their custom design to it. This is product customization.
Product customization is one of the most popular types of products that are sold in online stores in print on demand stores. Even on big platforms like Etsy, customized products consistently rank in the top search results when searching for a mug or poster or almost any type of product that you would find in a print on demand store. That means there is a huge sales opportunity for customized products.
Product personalization does not refer to the store owner, but the customer. Instead of a store owner customizing a product with their designs, in the case of product personalization, the customer is the one providing graphics, designs, or photos. 
This is a little tricky but is one of the most popular types of items to sell. Even in pre-Internet or "baby Internet days", your mother or grandmother could get a product like a baby's onesie or hat with their name on it. Even if their name was unusual, they could find a way, usually at a photo store or photo booth, to get some kind of personalized product like a picture frame. The concept of product personalization is not exactly new, but how you can achieve a personalized product are.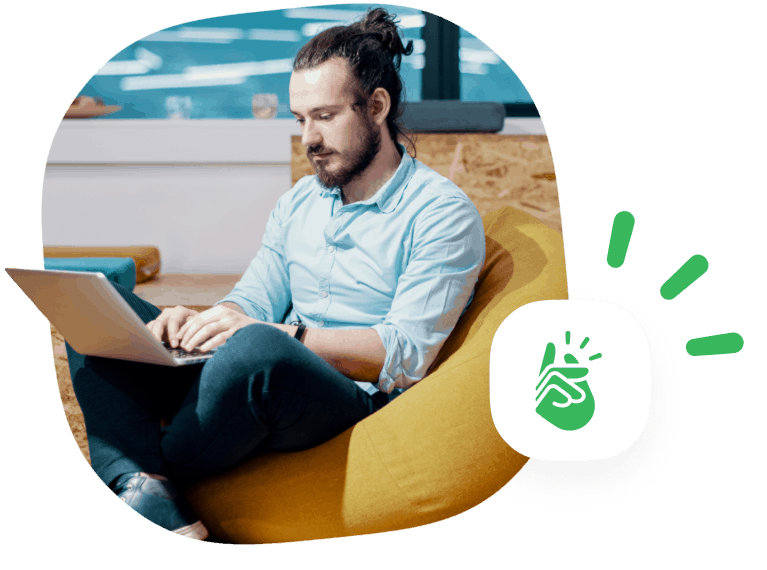 You can implement personalization for your products with the use of our API. Not sure how to use Prinify API? Then it's best to involve a developer to build a custom plugin or solution for you. Read API documentation.
What Types of Product Personalization Can You Explore?
Personalized products allow the user to upload something like a family photo onto a T-shirt provided in your store. Think of something like the funny face cutouts you might see on a boardwalk or at a circus, where a cowboy or Old West scene is illustrated like a cartoon and you and your children can put your faces into the hole cutouts and make a funny picture. 
So, how can you take advantage of the personalized product trend? Rather than have an entire blank shirt that your customers are simply uploading something like their photo or name on to, your personalized product should have something. 
You still need to add something to the value production chain to sell personalized products to your customers. After all, personalized products have been around for a very long time, including at the old-styled film photo booths that developed photos for analog cameras long ago.
You will face an uphill battle to sell your products without some degree of customization as explained above. Why? Mainly because customers can get blank T-shirts nearly anywhere that they can upload our designs onto. For your best sales results, put something on the shirt yourself, give your customers something even better to personalize rather than a blank canvas T-shirt. 
The Market for Product Customization and Product Personalization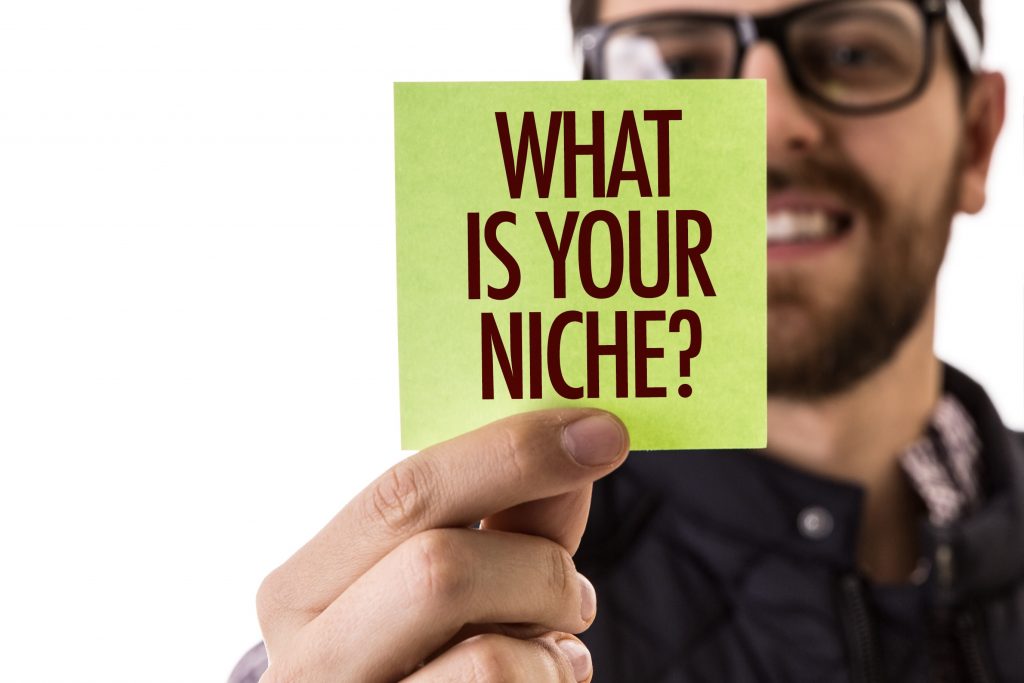 The biggest question we always get, other than of course what is the best print-on-demand platform to use *cough* we are *cough*, is how will I sell something in my store. Product customization is just one part of a sales journey for both you and your customers. Product personalization is even a little more complex, possibly an easier sale, depending on how it's done. 
Your customers can go to any store that's open and sells funny shirts and buy a hilarious saying about a funny cat. They can also buy a shirt about how your mom loves coffee. Where you can come in is you can design a shirt or other product about moms who both love cats and coffee. This is called a niche. That's right, this is where you can fit in.
A niche is a way that many store owners sell their products. Researching a niche is one of the most difficult things for most store owners, unless they are already active in a community like gaming, planting and growing, sports, or other small groups of dedicated people. What's an example of a niche? River wakeboarding in Nordic countries. That's a pretty small group of dedicated people, and yet it might be large enough for you to sell some themed merchandise.
Why is a niche profitable? The niche has defined a market that is small enough that there is very little competition for the money spent there, while still being large enough that it is profitable. This is the art in the science of niche research or finding a niche, and is for many store owners one of the most difficult parts of finding profitability with a niche.
Another way to sell customized products is to build a brand around an idea or even yourself! Picture this: you have a popular YouTube channel with some funny sayings or catchphrases, and you want to monetize it beyond what YouTube is allowing you to scratch out through showing ads on your videos.
What better way than through product customization? You can sell funny T-shirts with your slogan or references to videos you've done, and build a brand amongst your dedicated fans and following. We've seen it happen, and it works very well.
You can also build a brand around an idea, like a niche product or niche idea. You may have some ideas for funny T-shirts come but what about building a site that is the go-to place for the funniest cat and armadillo sayings and puns on the internet?
Product customization allows you to churn out hundreds of ideas and put them all onto your store, and with print on demand, you don't even have to pay for the extra space or product designs that your fresh cats and armadillo branded merchandise occupies.
How to Customize Your Products?
You have some great ideas for products you can customize. Wonderful! That's where we can help you. Our passion is giving life to the designs of our store owners and helping them to achieve all that they wish with their stores. So how do you take these designs of yours, or designs that you have made, and turn them into the high selling super products that we know they can become? Simple. Use our mock-up generator for your product customization.
Product customization begins with your idea and a product. You have to choose which product you want to customize or brand of tee to use for your store. This is also the first step to creating a product in our mockup generator. 
You need to choose which product you will use and which provider you will use to source the product. In a few cases, the product is only available from one provider. But in most cases, especially with our most popular T-shirts and hoodies, the products are available at several different suppliers.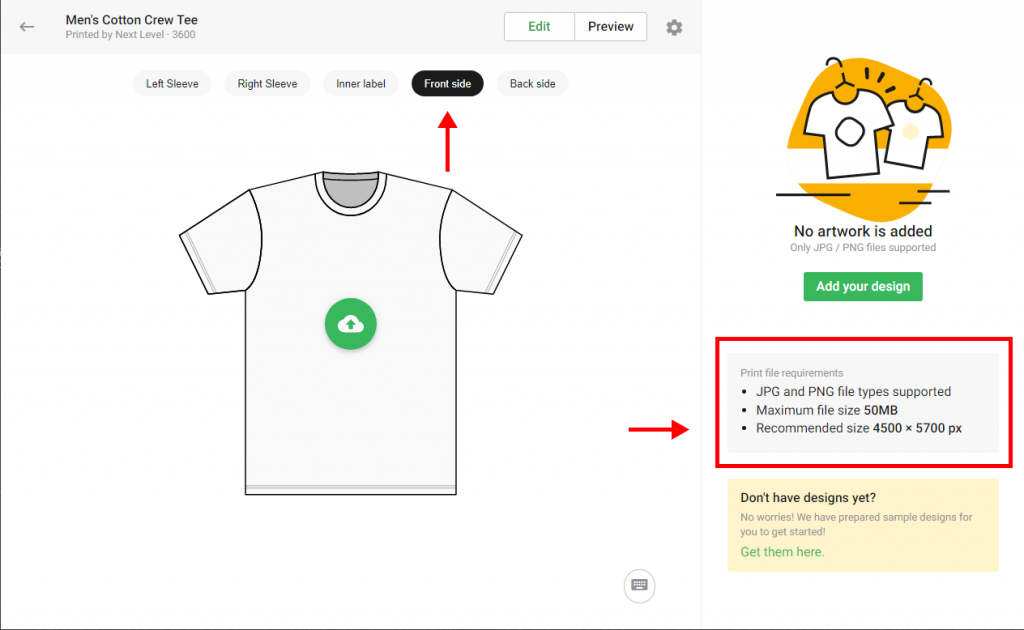 Upload your design in our mockup generator and position it on the product you have chosen. Whichever product you've chosen will have what's termed a print area. This is the area with which you have to work. Your design cannot be placed outside of this area and the particular printer used by the print provider will not print outside this defined area. You can get a good sense here of how your product will look once product customization is complete. 
Now what should you do? Follow the guidelines in the mockup generator! You don't want your design to look blurry, so we've given you a good idea of the DPI or what is otherwise a measure of the quality for the images that you've uploaded. If it's too small, it won't be sharp enough to be seen on the product you've chosen for product customization.
3. Preview Product Customization
Now you can see what your product will look like. You can preview the product and even see what it might look like on some of our models. Of course, these are just representations, so you want to make sure it looks right before you begin selling it in your store. 
Product customization is the taking of one product and improving and making it better. It is all about adding your unique take on a product.!And you can see exactly what that would be by looking at this preview.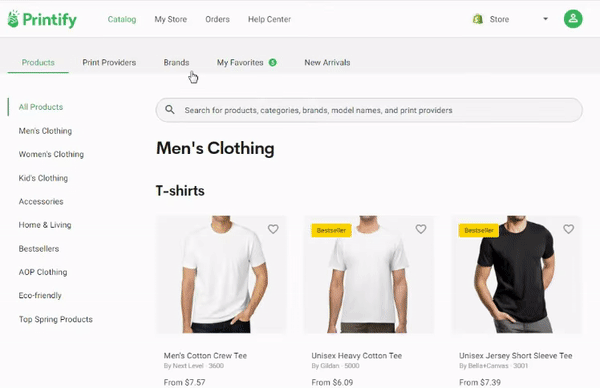 Make sure that you order a sample before you sell any product, this is an often overlooked step of the product customization process. We know you want to make sure your product looks exactly how you want it to look before anybody tries to buy it. That way issues like returns and poor quality due to image placement are avoided. Make sure when you are going about your product customization that you order a sample and get your hands on your new product. It might seem like something small, but making sure your product passes the eye test and is exactly what you want it will help to make sure your customers are getting exactly what you want them to. 
Some Other Product Customization Tips
We know that customizing products and making personalized products available to your customers may seem like a huge step in a very difficult process. But we're here to make this easy for you, and the best way we can do that is to give you some tips on how to get things off the ground. Here are just a few of the tips that you can use to get started with product customization and product personalization today!
If it's something new or trendy then it's perfect for your store. Stale ideas can hurt your brand. If you're posting a product that is way too time-sensitive or built around a particular style of comedy or event that has taken place far in the past. Fresh, hip designs make customers think that your store is active in that you are a trustworthy store owner.
Some of our most popular designs are just quotes and sayings. They don't require much design or skill, they just have to be witty, funny, and relatable. If you think that you don't have the skills necessary to make great looking designs for products, don't worry about it. You can be a profitable store with just a few words or sayings, but the best practice is to hire a designer to bring your vision to life!
The more designs you have, the more likely you are to sell something. That's because your author's bias or your inability to see how popular clever writing your designs are prevents you from really understanding what designs might attract sales or explode in popularity. So just design! The more designs you have, the more likely you will be to hit that uber viral sale.
Product Customization and Personalization Made Easy
We hope we've helped you to explain the differences in product customization and personalization today. These processes bring value to a chain of production and help you to sell products in your store. Get started personalizing and customizing products today with Printify. We have over 300 products in our catalog ready to sell in your store!
Make it happen right now.
Share the article
Topics