Custom Ugly Christmas Sweater
Make your own ugly Christmas sweaters - 100% FREE
It's beginning to look a lot like Christmas sweater season. And soon, the sales will start. Take a look at our site; you'll see – how lucrative things can be, with a custom ugly Christmas sweater in your store's inventory.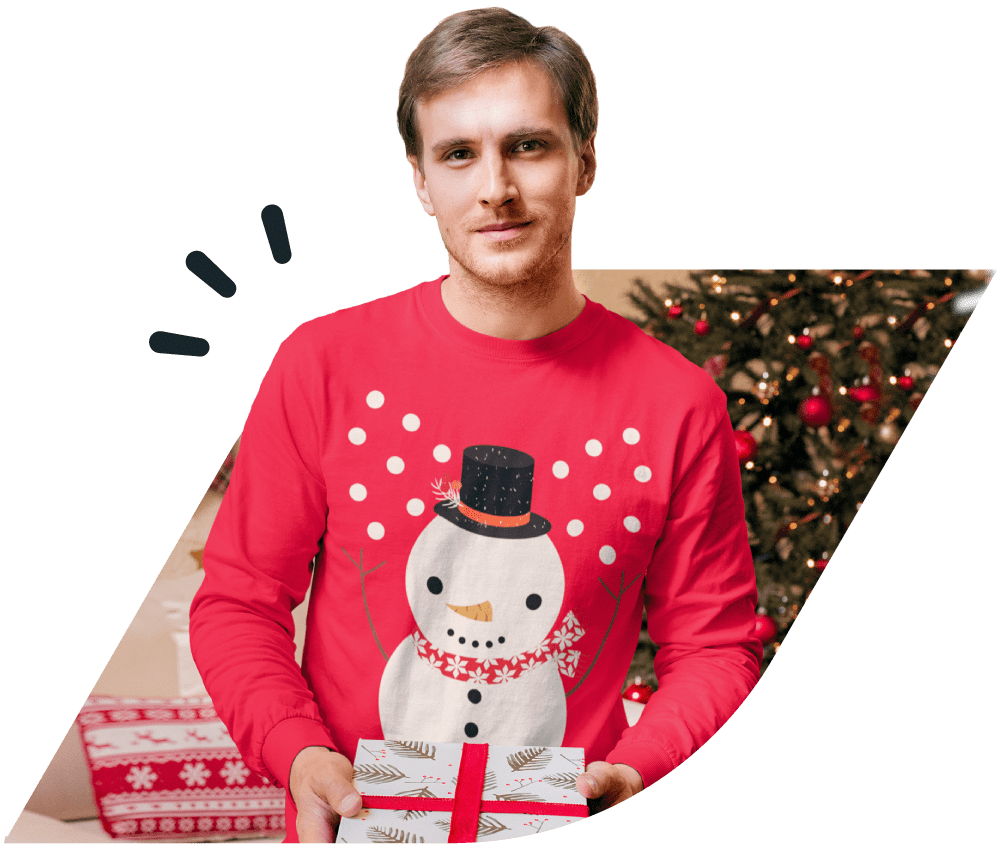 Make your own ugly Christmas sweater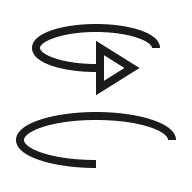 All-over print capability
Is your intended design too big (or too small) to fit comfortably into a standard printing area? Expand beyond those conventional boundaries with a little Christmas magic and make the entire sweater your very own North Pole.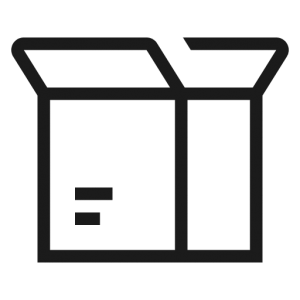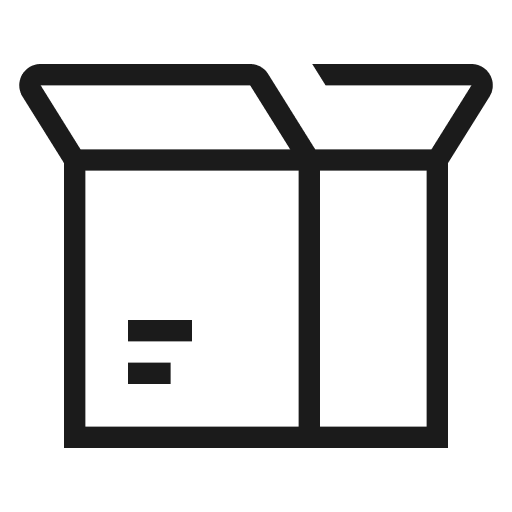 No minimum or maximum order sizes
If your customers want one, they'll get one. If you sell a fan base 100k, we'll make sure that 100k are printed and shipped out. Your business is just that – your business. We won't ever slow you down.

This custom ugly Christmas sweater is a big seller during the months leading up to Christmas. It's just sensible to release a few during the peak season, then cut back during the summer lull.
It's here - Personalized custom ugly Christmas sweater!
Caroling puns aside, the inclusion of a few personalized ugly Christmas sweaters is a reliable vehicle for capitalizing on the avalanche of sales that always accompanies the winter holiday season. Even for those celebrating other festive occasions (like Hunnakah), the custom ugly sweater is a timeless wardrobe piece – it's not going anywhere soon. Tap into that time of year's intrinsically festive energy and secure a bit more cheer for yourself, your customers, and the world as a whole.u
Ordering personalized ugly Christmas sweaters with no minimum
This is one of our best selling points; we will never place a minimum level on any of your orders. Our business is helping you start your own business, not micromanaging how sales work. The print-on-demand dropshipping business model is based around not having to pay for products that aren't due for imminent sale and shipping.
This cost-effective approach means there won't ever be any upfront investment because the customer's payment effectively covers all production and shipping costs – leaving the remaining balance as pure profit for the merchant that created the item.
The Printify network of print providers is built to handle all contingencies and all the logistics behind sourcing, printing, and shipping. This equates to no hassles on the backend for our merchants. The time you save from Printify having your back can be used to design more products, do market research, work on your artwork skills, put some advertisements out there, etc.
Make your own ugly christmas sweater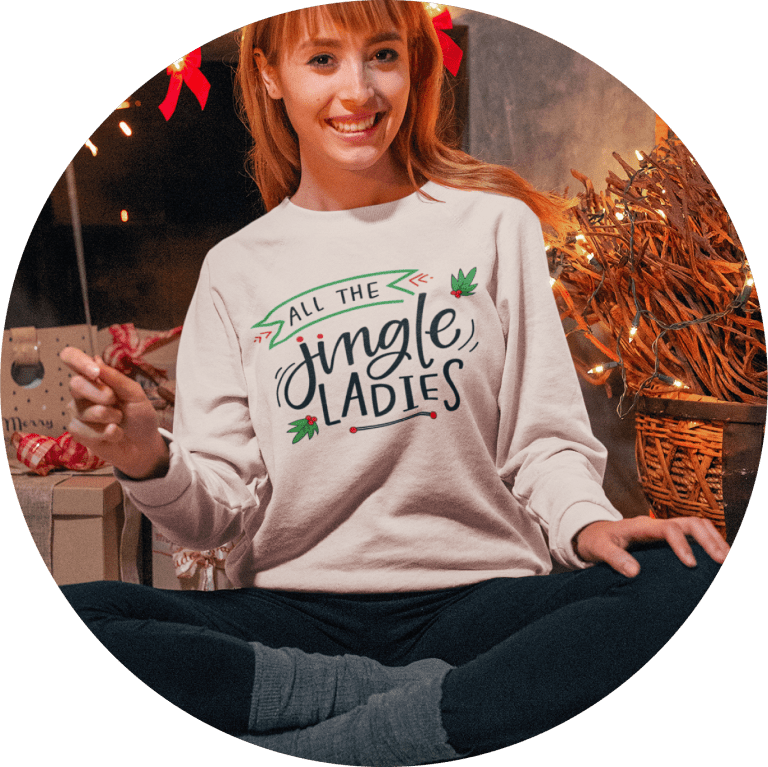 Custom ugly Christmas sweater with puns
Take a moment and walk your way through any of the old lyrics. It's no stretch to take the phrasing or imagery from one of these iconic settings and infusing a bit of humor, crass, or mischief to elicit some revelation or reaction in the audience. Keep in mind that you can't use other people's intellectual property. Make sure to check if your chosen song, poem, movie line, etc., is owned before making money from that protected material.
Take the easy option of a famous song like Jingle Bells. This super old compilation of musical notes and sing-along lyrics falls into public domain. Therefore, it can be reexamined with a critical eye and broken down into pun-able pieces. A bit of selective rhyming, improvisation, or replacements can result in a very different destination than the festive inclinations of decorating the original author intended.
Furthermore, as many of the classic carols use old-school words, a bit of modernization can put interesting contemporary spins on those all-too-familiar songs.
Feel free to experiment with the color scheme here; red and green are the go-to favorites but it's pretty fun to flip the script with a new color inclusion. As the customary colors of Christmas already clash pretty badly, it's not difficult to change everything with a new inclusion.
The scene itself doesn't have to be super detailed, complicated, or heavy. Of course, it can if that's what you want. But all it really takes is a bit of differentiation to turn the otherwise ordinary into the acceptably ugly.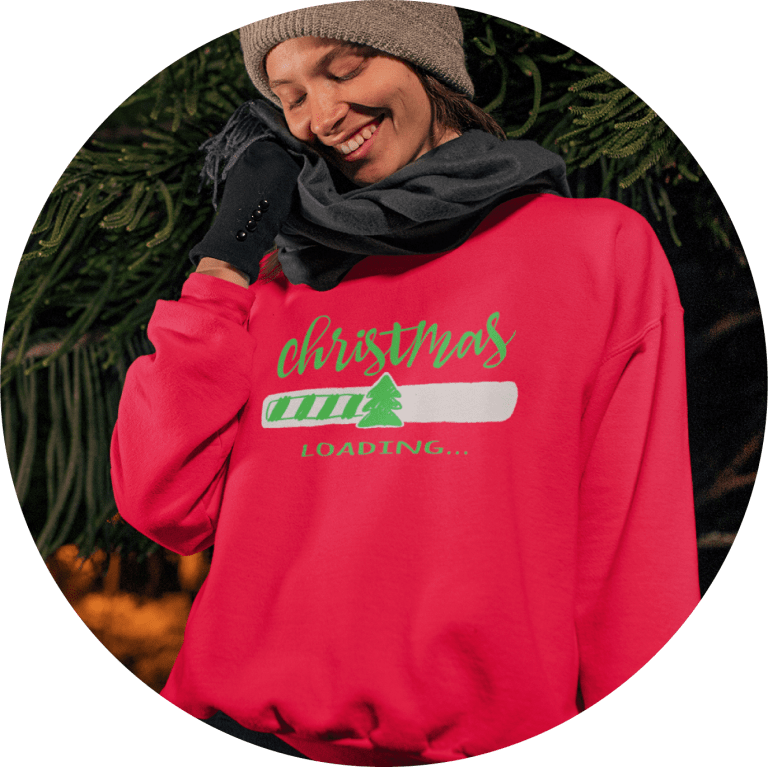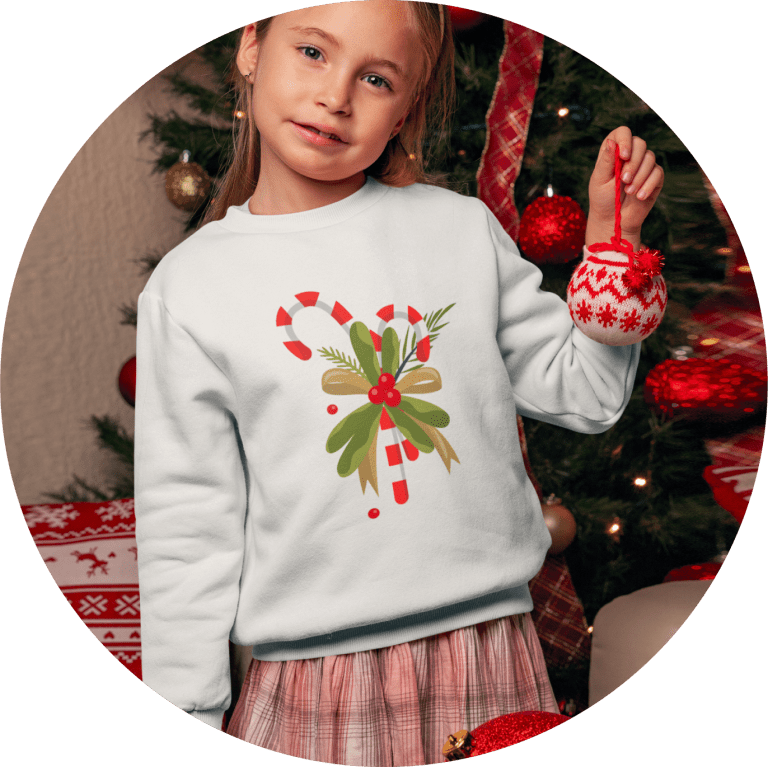 Classic Christmas imagery for kids
This one's super easy. Regardless of whichever color the base layer is, it's super easy to include a few of the symbols that make everyone think of Christmas. Think snowflakes, candy canes, Christmas ornaments, ribbons, fir trees(decorated or undecorated), stars, angels, tinsel, presents, Santa Clause, the list goes on and on.
It's a matter of moments to decorate a custom ugly Christmas sweater base with an array of lights, a few wreaths, nutcrackers, toys, and anything else that may find its way into a stocking or under the tree.
Reimagine traditional tales
As one of the goals of custom ugly Christmas sweaters is to subtly, overtly, or otherwise intentionally offend people at a certain level. Therefore, casting down a relic of the past can be a potentially touchy environment to trample – again, perfect for a custom ugly Christmas sweater.
Just about everyone's well familiar by now with Charles Dickens' A Christmas Carol. Well, what if Tiny Tim was a robot? Moving further, what if Rudolph joined the 82nd Airborne instead of becoming a phosphorescent beast of burden? How about Santa refusing to give commercialized toys to infants after converting to Buddhism? These, and so many derivatives, adaptations, and improvisations could all become the perfect custom ugly Christmas sweater idea, jumping point, or foil.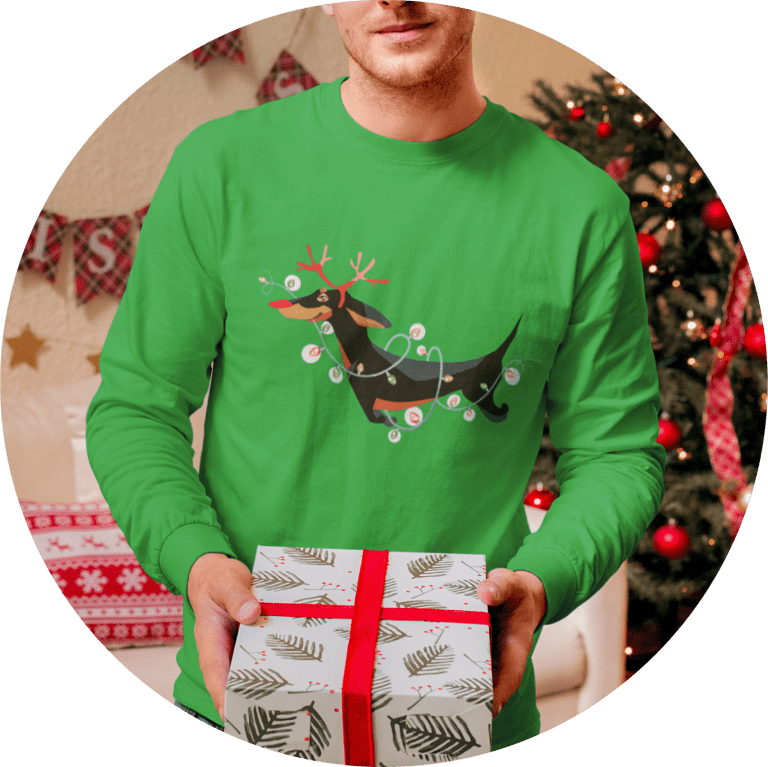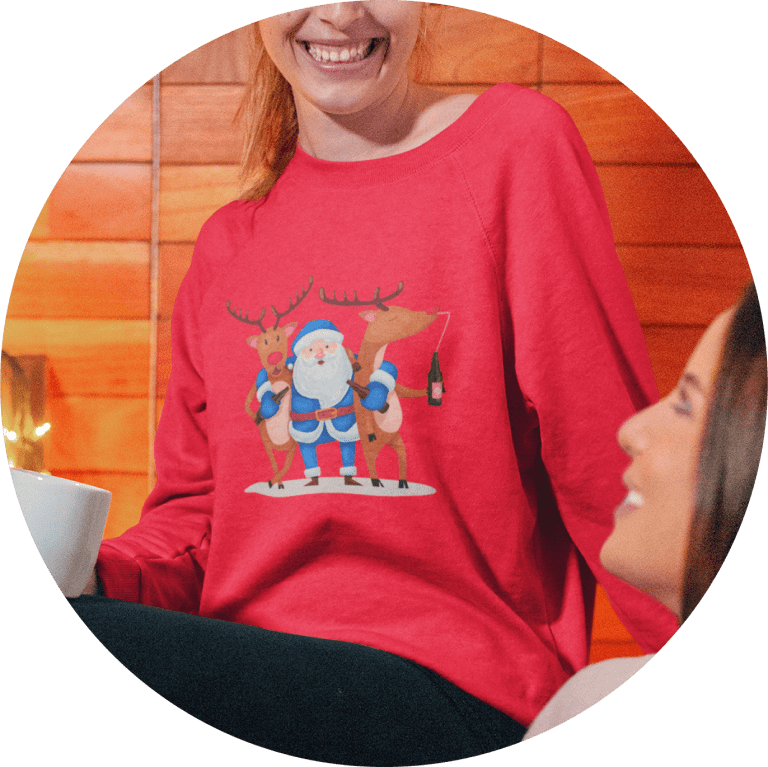 Imagine the wonder at discovering that Santa's workshop was actually a moonshine distillery. Now, while this might initially sound a bit more fun than an assembly line for toys, the elves of this dystopian environment will likely behave radically different than their original counterparts. Corrupting this familiar picture is a sure ticket to winning the ugly Christmas sweater contest.
Now, with the inclusion of a controlled substance, like the alcohol mentioned above, for instance, the idea of the Christmas spirit takes on a whole new level of meaning. There are a wide variety of ways to take the traditional Christmas environment and turn it upside down by adding a dash of an otherwise unacceptable substance, beverage, or material.
It can be a better idea not to directly reference these things at times. With an abstract visual, phrase, or inside joke that outsiders might not recognize, the act of sneaking one by the more naive among the group can cause instant rapport among the initiated.
Not so happily ever after
Everyone loves a happy ending. However, while they might like the idea of an easy ending, they surely won't laugh as much as when that ending goes wrong somehow. These events are the very beginning of a hilarious setup when you make your own ugly Christmas sweaters.
Take a relatively peaceful scene and introduce some chaos. Is it a spurned woman plotting, a clumsy elf starting a fire, or a vengeful son seeking retribution for some overly complicated plotline? No, it's a legally excusable version of a famous horror character showing up at Christmas with a chainsaw.
Every story has a few loose ends. Most heroes make a few mistakes along the way. And even if they never do, that can be even better. Then, your twist can shake the foundations of an otherwise stable story arc to a crumbling ruin – depending on how far the unhappy ending is taken.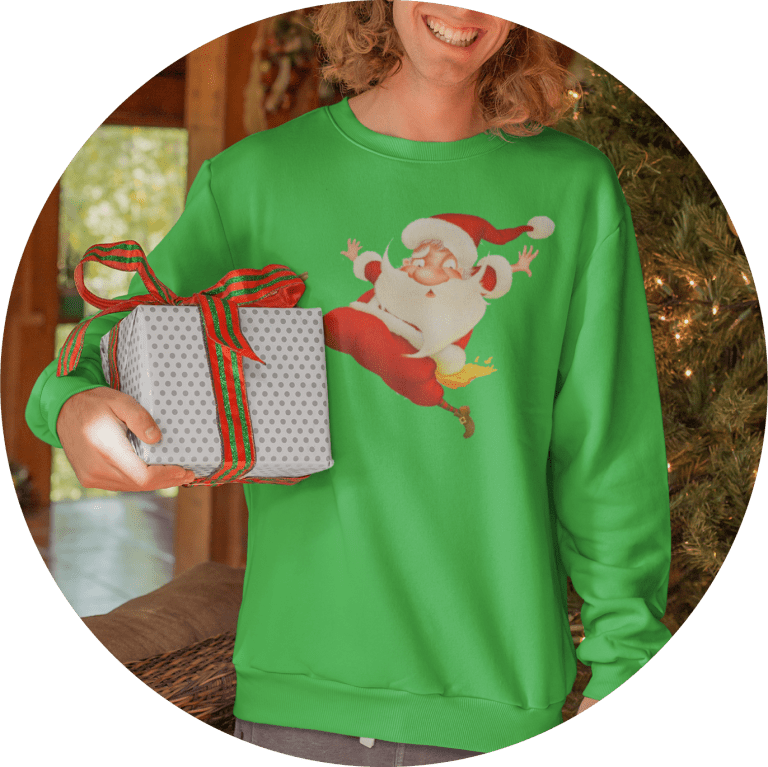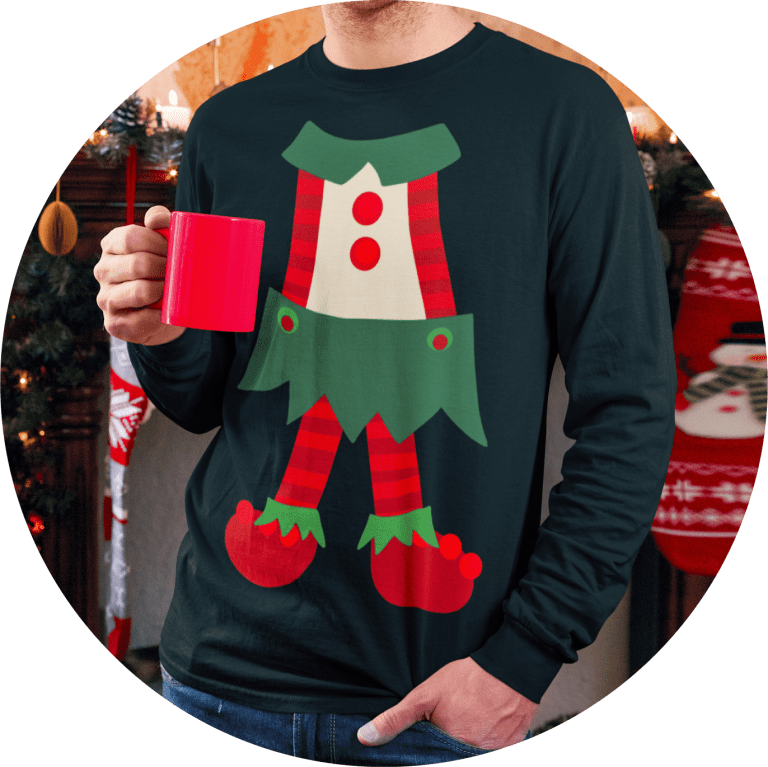 Odds are, we've all walked by one of those funny billboards of a scene with the heads cut out. It's always a toss-up until you do it. Then, it's always worth the 15 seconds it took to put your head through the hole and snap a pic. Custom ugly Christmas sweaters make perfect head cut outs because it's unexpected.
Having that floating head effect is always worth at least a small reaction. Relish those smiles, snorts, laughs, offended glances, or even horrified eyes at the little body floating under you, well-muscled, overly hairy, shooting fireballs, flying or anything else a mind can dream up.
On the other hand, the head doesn't have to be attached to a body. It could be being eaten by a shark, part of another scene, stuck somewhere, or otherwise included in a non-standard scenario. These are prime opportunities to transcend the ordinary and turn the human head into so much more.
Small but important changes
An ugly Christmas sweaters classic, the act of taking a normal sweater and making a small but drastic change turns the whole scenario on its head. At first glance, it seems to be a regular day until that key detail is discovered.
It's things like this that draw viewers in – a chance to display some in-depth creativity, wit, or even misdirection. This technique can easily be combined with another of these ideas to incorporate some abnormality.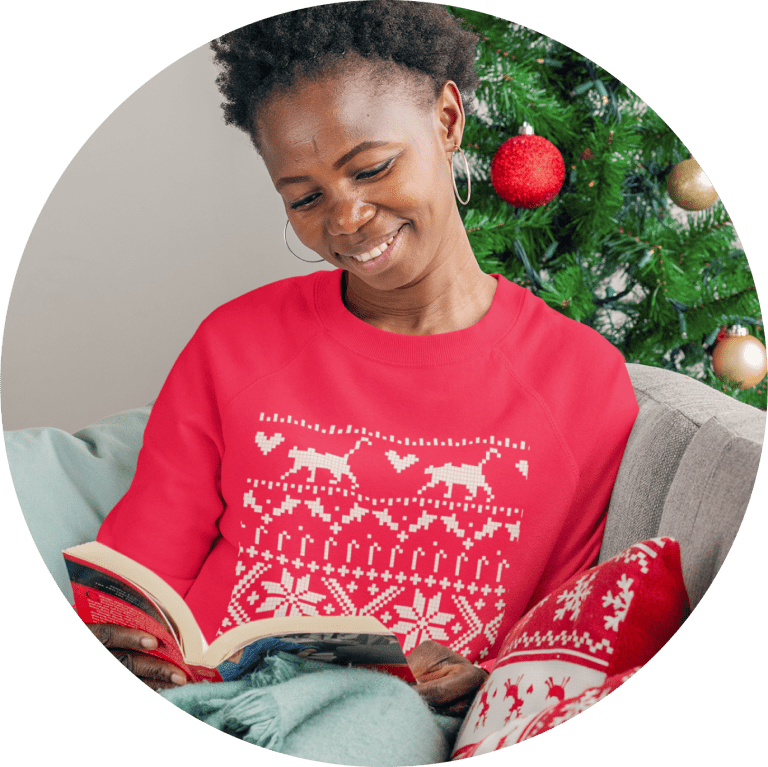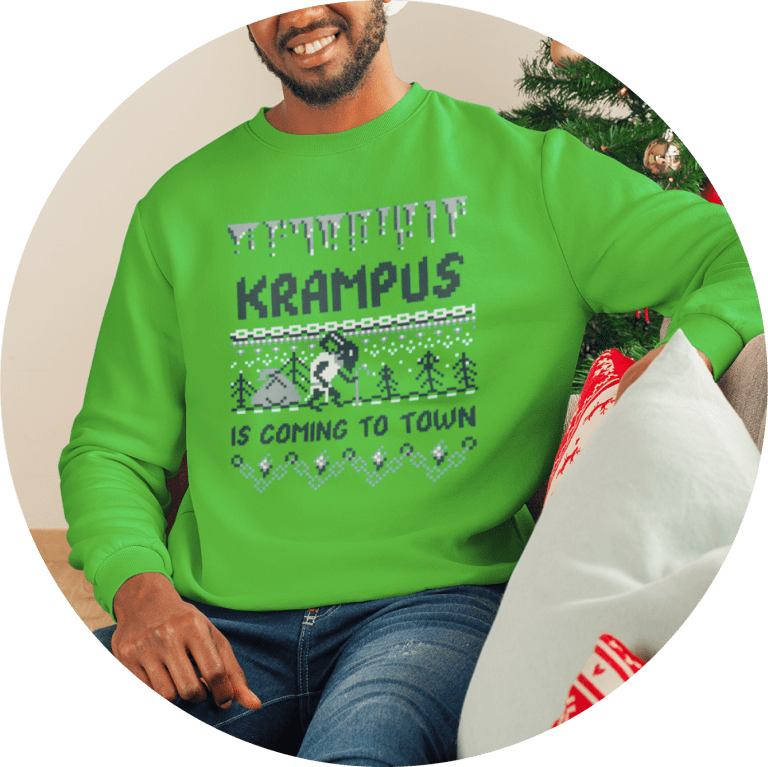 Not-so-Christmas sweaters
The Christmas sweater pandemic has long since grown too powerful to even be contained by its own name. Firstly, no one expects this genre to pull any punches. Then, as there are many people in the world who don't subscribe to the whole Jesus thing, why not make a few bucks from those so-called heathens, too?
If you're in the business of offending reasonable people, don't let something as conventional as civil boundaries stop you. All is fair game in an arena that thrives on trashing beloved, formerly unapproachable topics. If there's a place that you might fear to trample on, that same ground just might be this season's most controversial (and therefore desirable) ugly Christmas sweaters designs.
Design a custom ugly Christmas sweater to sell in your store!
Why sell custom ugly Christmas sweaters?
The short answer is that there's a demand for custom ugly Christmas sweaters, everything is free to try out, and the effort makes good money.
First of all, ugly Christmas sweaters are huge sellers during the winter months. If we have learned anything about the festive season, it is that making your own goodies – Personalized Christmas ornaments, Personalized Christmas Stockings, and even Christmas t-shirts. 
In addition to acting as an essential barrier against the chilly weather associated with the end of the year, everyone is faced with situations where they are socially contracted to buy gifts for family and friends. This trend results in innumerable Christmas sweaters and their ugly counterparts being sold every predictable season. So, the demand is there. And it will be for the foreseeable future.
Then, selling custom ugly Christmas sweaters is entirely free. Using the Printify catalog, you have the power to whip up as many as you want without putting any money down. Once a few are in your digital inventory, post the ones that make the cut to whichever eCommerce platform your store is connected to – or stay offline to handle that side of things while cutting additional costs. If a sweater isn't selling, it's no hassle to unpublish or remove.
Finally, the profit margins are great. Looking at the contemporary custom Christmas sweater market, it's easy to see that the modern customer is used to paying a little more around the holiday season. When this information is coupled with the low production and shipping costs viewable with any product's information, the result comes out dollar signs. Climb aboard the sleigh of success and include a few custom ugly Christmas sweaters in your store's lineup.
6 steps on how to sell custom ugly Christmas sweater and sweatshirt with print-on-demand dropshipping
The Printify platform is tailor-made to eliminate many of the hurdles that can trouble conventional business start-ups. In short, it serves as the connection point between massive numbers of business owners and a huge number of products. It gives anyone with internet access an immediate opportunity to create their own custom ugly Christmas sweater business entirely for free.
Here are a few simple steps to work through the process:
Try everything out with no commitment
Anyone with internet access has the ability to play with the mockup generator - even before starting an account. While this means your products won't be saved to an official store, the act of exploring a bit can result in gleaning some valuable insights into just how simple starting a business can be.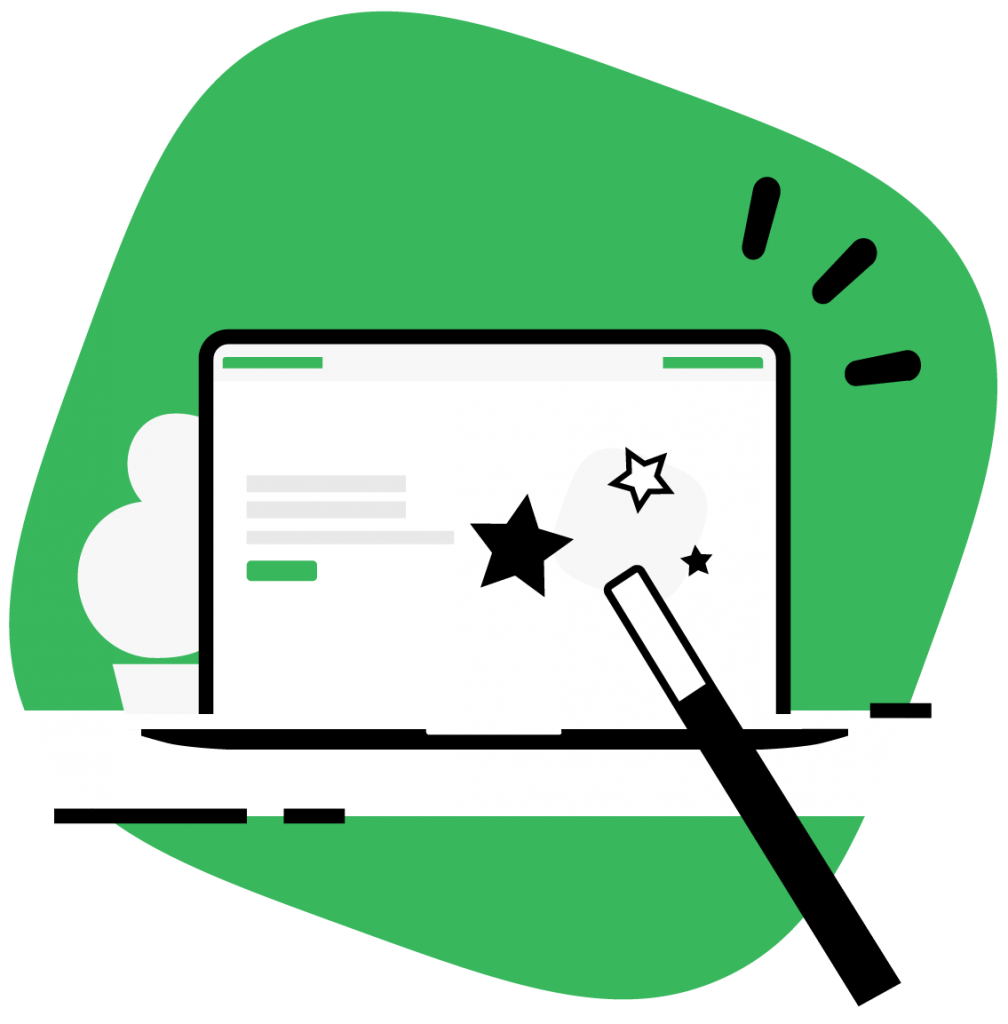 It all starts right here. Fortunately, this step is the easiest one. Creating an account is totally free, user-friendly, and super fast. After getting set up, then you'll be able to start building a personalized inventory of custom ugly Christmas sweaters (or any of the catalog's other items) through the Printify mockup generator.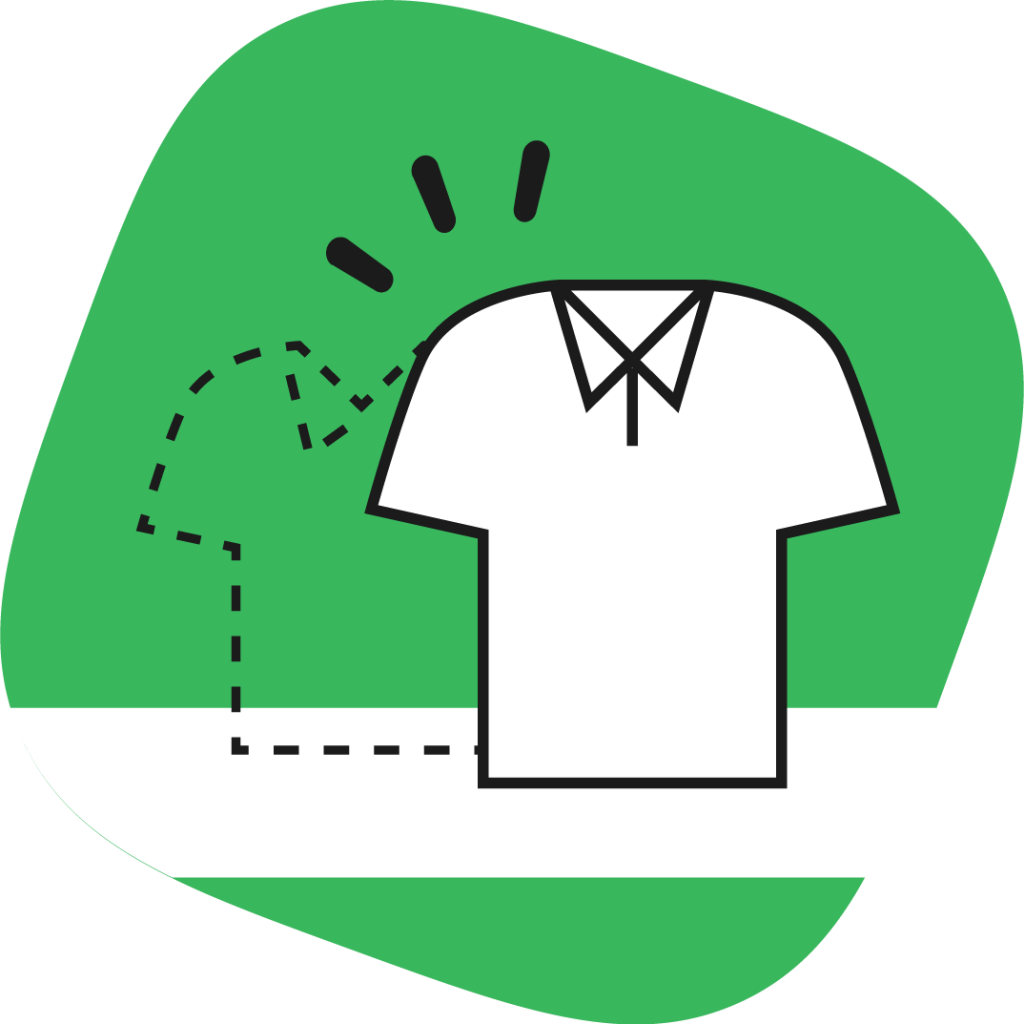 Surf the catalog for the perfect blank
We've gathered a large network of blank products (300+) together into one convenient digital location. There, all these ready-to-print items can be filtered, seen together, or categorized in one streamlined catalog – with overlapping garments clearly identified relative to their respective differences.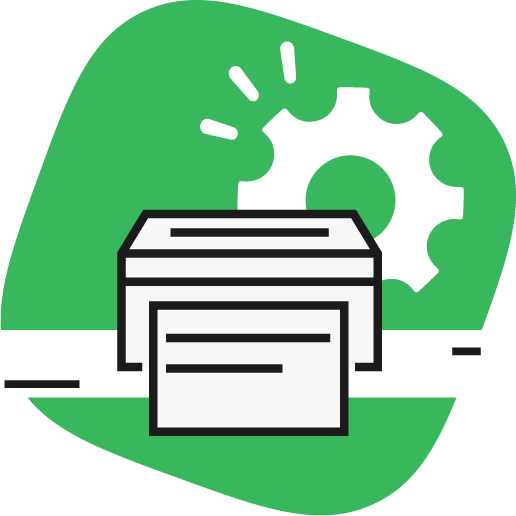 Select your Print Provider
Once you've found a sweater within the Printify catalog that you'd like to include in your ugly Christmas sweater collection, you'll be prompted to select a print provider for that item. All the pertinent information is laid out so that merchants can make the best decisions relative to their preferences.
This is important, as a single product may be offered in different colors, prices, shipping times, shipping prices, geographic location, reviews, sizes, or any other distinguishing factor deemed important.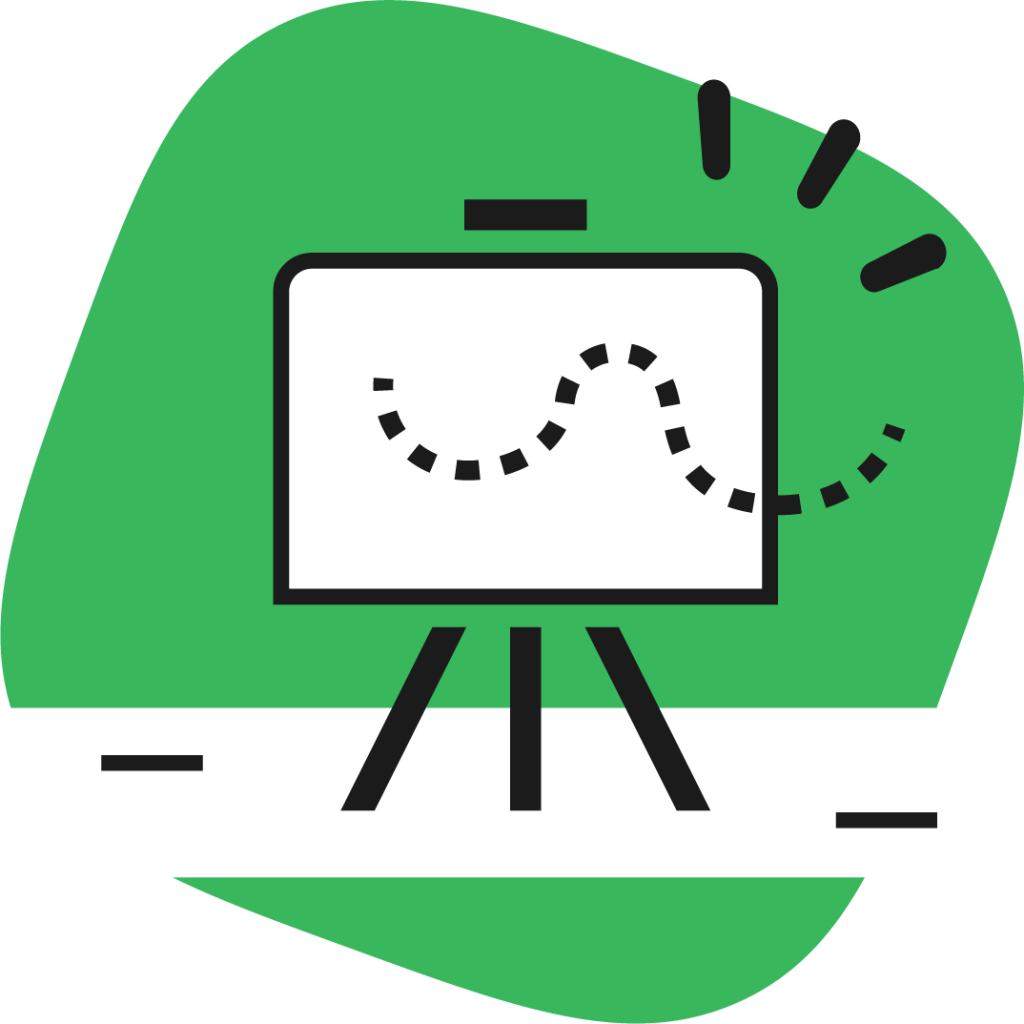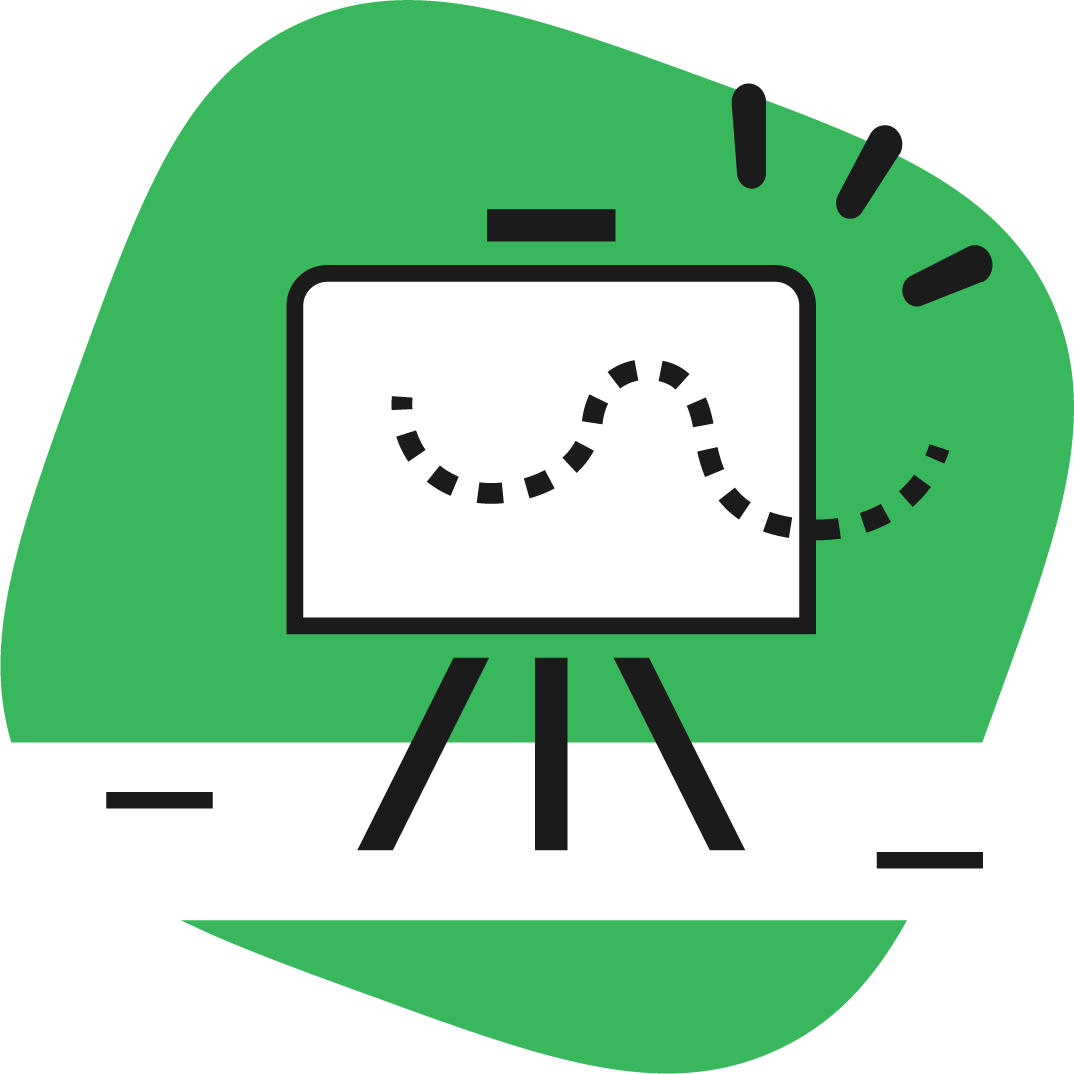 After selecting a product and print provider, things proceed to the mockup generator. Here, you can upload any of your designs, concepts, or ideas. Then, the simple drag-and-drop dynamic allows for placing the desired graphics on whichever printing surface is available – this can be sleeves, sides, front, back, all-over print, and more.
It's worth mentioning that you can create variations of the same product. This could be a single custom ugly Christmas sweater model – but available in different colors, sizes, etc.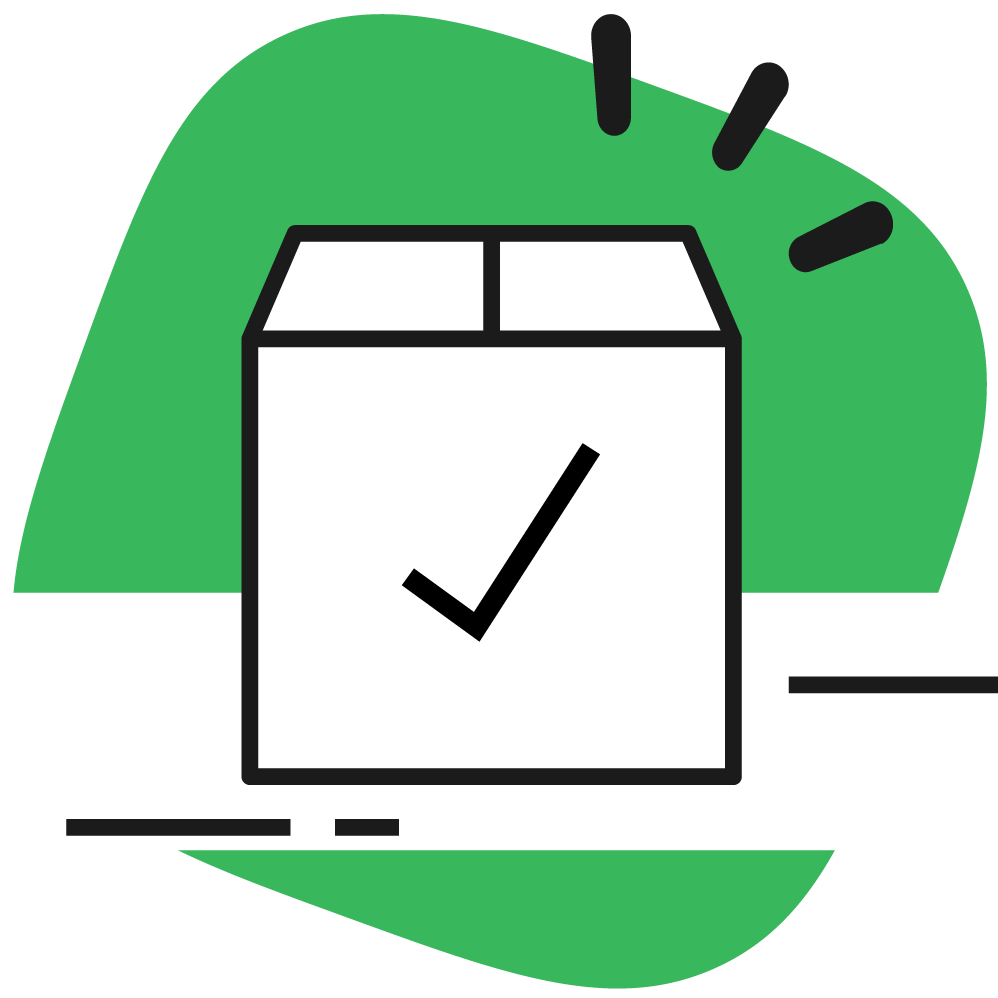 When you create your own ugly Christmas sweaters, it's a good idea to check out just how the finished product looks. Fortunately, there's an easy preview mode that gives users that option. This step is so easy that it is sometimes overlooked. However, it's always a good idea to get a picture of how a customer will view their purchased item.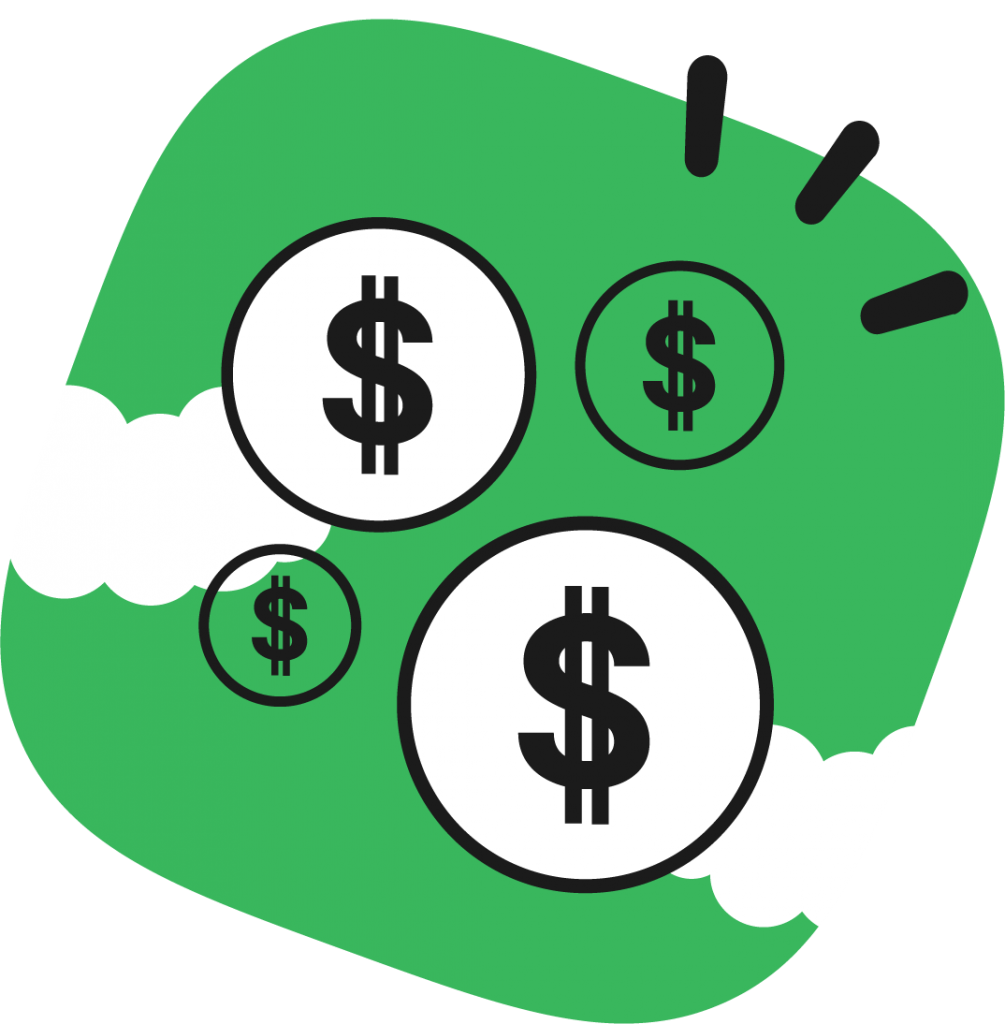 Once you're happy with how a custom ugly Christmas sweater looks, it's time to release it into the wild. This can be done by posting products to an eCommerce platform like Etsy, Shopify, WooCommerce, Wix, eBay, or the Printify API integration application.
On the other hand, there's the choice to stay offline. Like, if you'd prefer to buy clothing to sell in person or take orders from customers manually, those (and other methods) are options, too. However, be aware that, while this does mean saving on certain costs for using those eCommerce services, this puts more responsibilities on you: marketing, advertising, generating consumer traffic, etc.
Custom ugly Christmas sweater base models
The Printify catalog hosts several printable blanks that could serve as a worthy foundation for you to create your own ugly Christmas sweaters. Each here possesses various strengths relative to their fabric composition, features, print provider(s), and fulfillment location(s).
When designing a few ugly Christmas sweaters or custom ugly Christmas sweaters, it's important to consider the audience that will be wearing them, how they'll feel, and who they'll tell about the experience.
Here are three leading sweatshirt models that can (amongst others) make ideal bases for an custom ugly Christmas sweater: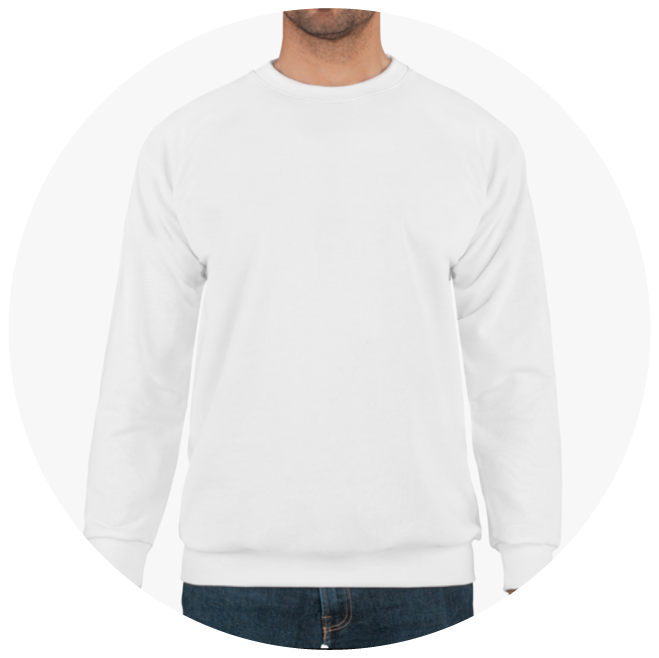 Cut primarily from polyester fleece with a bit of cotton for reinforcement, the 86-14% composition of this garment is built for three things: warmth, comfort, and maintaining the quality of printed coloring. Furthermore, this fabric blending is extraordinarily strong in addition to drying away moisture quickly.
Then, while sweaters are often utilized in outfit layering, this winter garment's polyester fleece feels wonderful against bare skin while trapping a significant degree of heat within its quality ribbed knitting on the cuffs and crew-neck collar. This inclusion ensures an exemplary balance between elasticity, durability, and shapeliness for these vulnerable spaces.
Along with the ability to print just about anything they want with this custom Christmas sweater model, print-on-demand merchants can selectively choose where to include their designs; meaning front, back, left sleeve, right sleeve, and all-over-print capabilities are possible. All over printing means that your design will be spread across every inch of this sweater. The unbroken capability makes the most of any artwork, pattern, or assembly.
When it comes to care and maintenance, machine washing is preferable at lower temperatures (the recommendation is a maximum of 30c or 90f) to make sure that printed designs stay super sharp. When drying, use a low-heat setting. We advise against using dry cleaning services, ironing, or bleaching.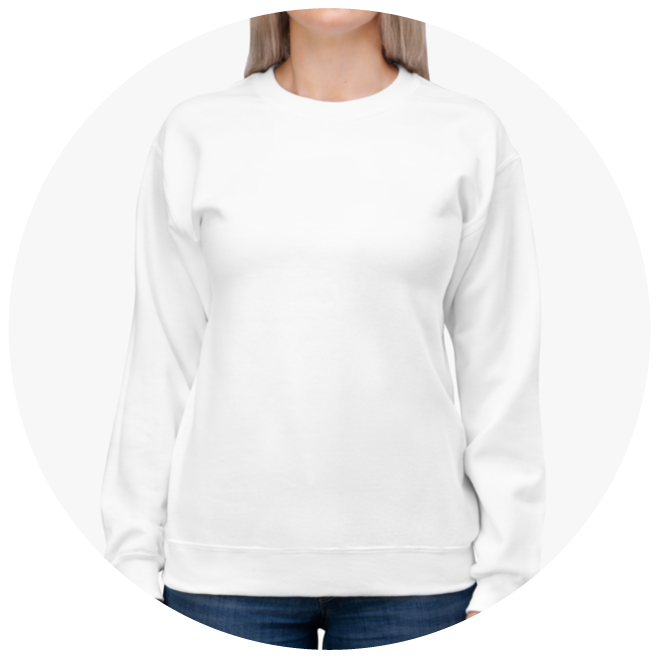 This is one of our bestselling sweatshirts ever – its 50-50 split between polyester and spun cotton combination solidifies this solid placing within the consumer sweater markets. The cotton aspect provides a durable, smooth surface that is more than capable of weathering the tests of time while remaining comfortable. These effects are enhanced nicely with the addition of the polyester – supplying a chemical-resistant bolstering able to withstand a considerable amount of strain without the worry of stretching, shrinking, or warping. Furthermore, there's a welcome fluffiness to the fabric that envelops body warmth without a tendency to overheat.
On top of all that, there are no seams with the Unisex Heavy Blend Crewneck Sweatshirt. The use of tubular knitting means that the main body of the torso and sleeve sections is created in one piece – making side seams a thing of the past. This more comfortable fitting also means improved durability for the garment as a whole.
This model supports broad printing potential on both front and back. These large-scale windows can easily serve as a window into the North Pole, a place to hang stockings, or any custom ugly Christmas sweater idea that comes to mind.
The Unisex Heavy Blend Crewneck Sweatshirt is fulfilled by seven different print providers spread across the United States, Canada, and Australia at this time. Depending on which provider is selected for a custom ugly Christmas sweater's fulfillment, up to 18 colors are available for a base layer.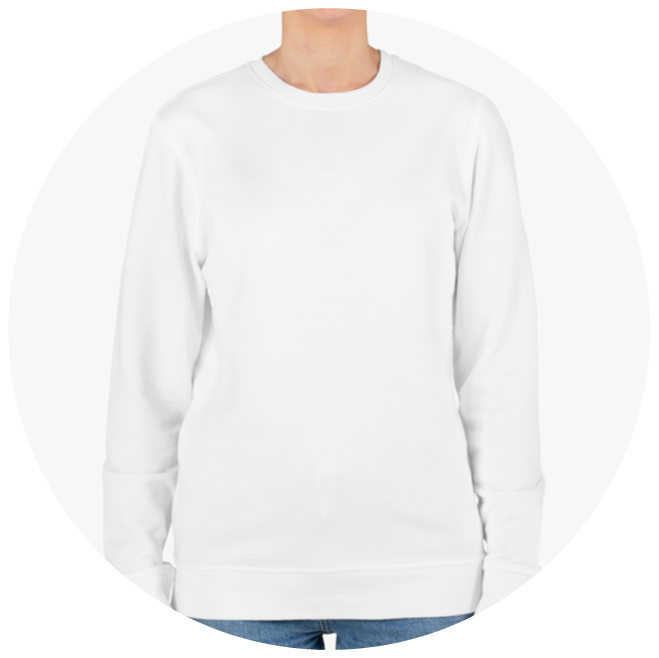 In a nod toward greener production processes, this sweater is 85% organic, ring-spun cotton with a 15% polyester bolstering coming from 100% recycled sources. That ring spinning really makes a difference in making the fabric smoother, finer, and longer than more commonly used and cheaper open-end yarn. Sustainable sourced, these sweaters are built to last while maintaining their comfortably cushiony feel.
The collar is a pleasant, elastic fit composed of ribbed knitting. Seams run down the sides, providing support and ensuring the garment retains its shape long after a customer first puts it on. This neck fitting is reinforced with a self-fabric neck tape that provides security while preventing stretching.  
The German Texildruck produces these ugly Christmas sweater base models, so it's obvious the quality is high. The unisex rise sweatshirt supports two large printing areas; front and back. This spacing makes for a superb viewing surface that, with the proper printing inclusion, can act as a portal to the other side.
10 most frequently asked questions about selling custom ugly Christmas sweater online
Custom ugly Christmas sweater printed on demand
Ride the sleigh of success every winter season by including a few of these predictably lucrative items within your online store's digital inventory.

Even if your store specializes in pushing other products, it costs literally nothing to include a few custom ugly Christmas sweater models into a store's inventory. It's an easy process to roll out some of these winter specialists during the more lucrative months and then withdraw those same items once the hype dies down. After all, few people throw ugly Christmas sweater parties in July… unless that trend catches on.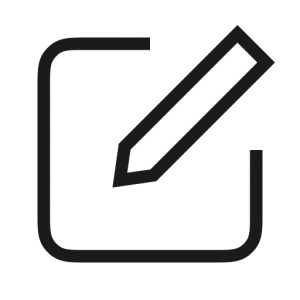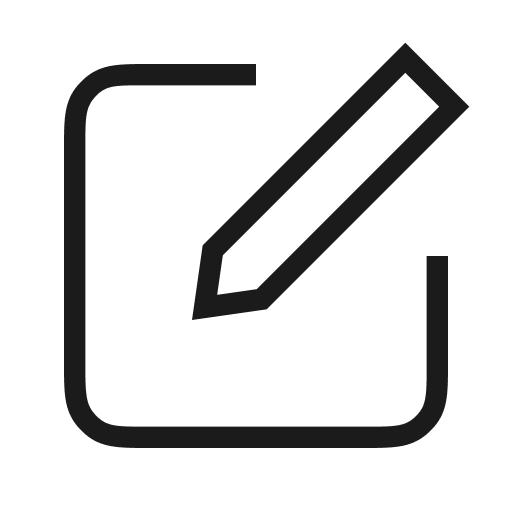 Make your own ugly Christmas sweater
A good idea doesn't have to be revolutionary, overly poetic, or exceptionally artistic. Sometimes, the best concept is the simplest one. Consider that the root goal is selling products. So, it's crucial to include a paradigm that customer bases will connect with. If complicated is your thing, brilliant. But don't be defined by self-imposed boundaries. This is a chance to let others resonate with your products, tap into that energy.
Christmas sweater dropshipping
Arguably the best part of the whole process, dropshipping means that items are always printed and sent out after they're sold. This way, there is a guarantee of assured profits for any selling product – no storage, inventory management, or logistical concerns. In short, this is the easiest way to make personalized inventory and sell it than has ever existed before.
Make your own custom ugly Christmas sweater today!