T-Shirt Marketing: How to Market a T-Shirt Business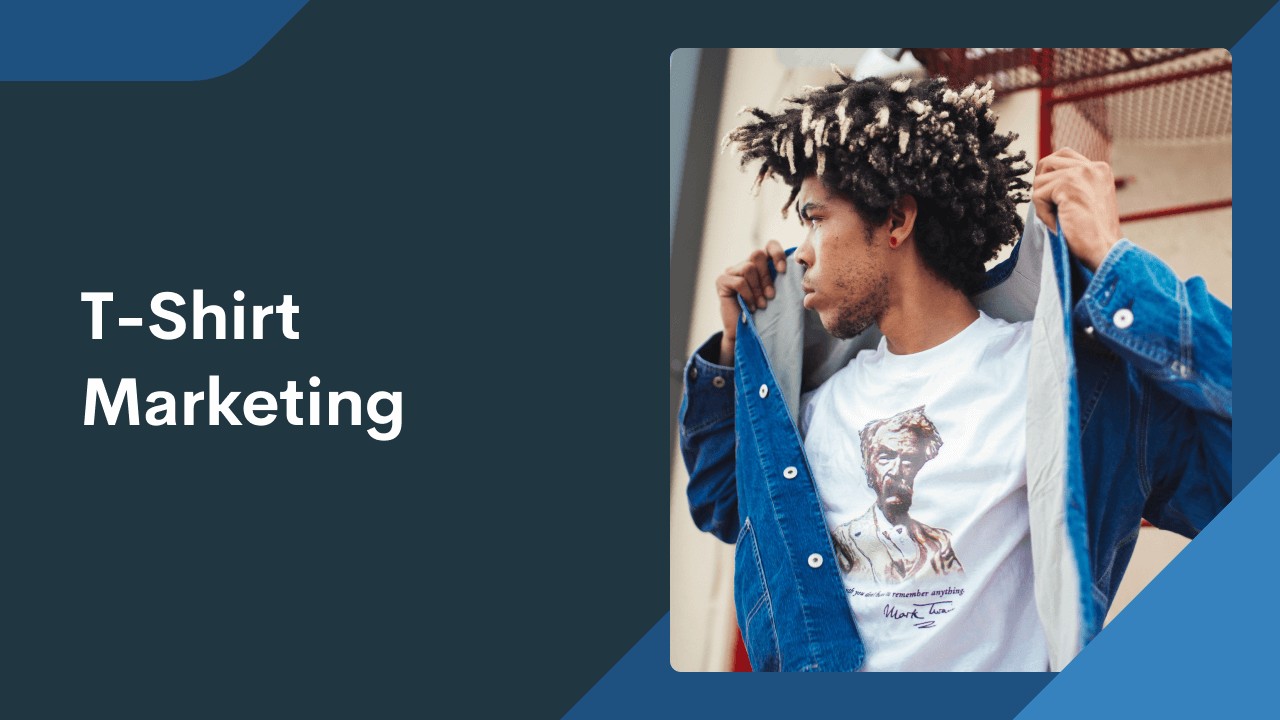 Take all the skills you've put in to develop amazing t-shirts and create even better t-shirt marketing ideas. Before you can expect to make a steady stream of revenue, you need to increase your brand awareness and set up a planned t-shirt marketing strategy.
Read along to learn how to promote a t-shirt business with the right steps for success:
Marketing can exist in multiple forms, but its results remain consistent. Your target outcome is to expand to as many potential customers as possible – reflect quality standards and create a source for new ideas while boosting sales.
How to Market Your T-Shirt Business From A to Z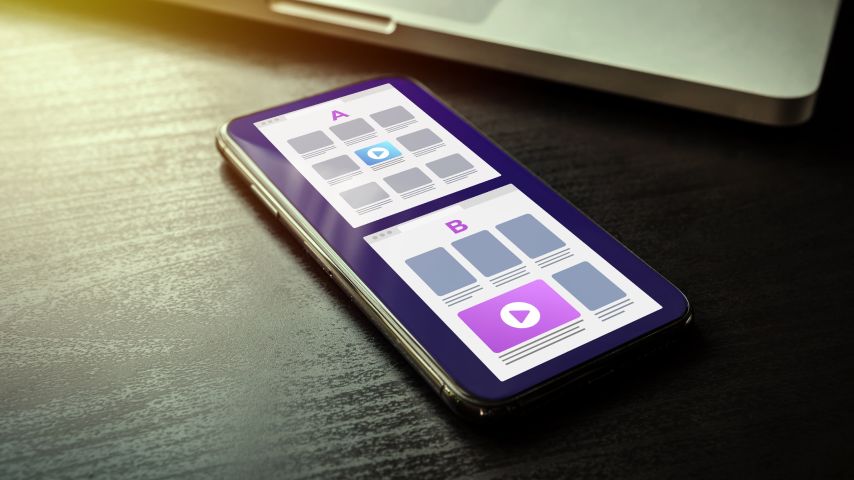 Any good marketing strategy starts with a solid foundation. Define what your business stands for and what you should prioritize – outline the means to create a winning brand that stands out. Here's how to market your t-shirt business:
Start With Setting Goals and Priorities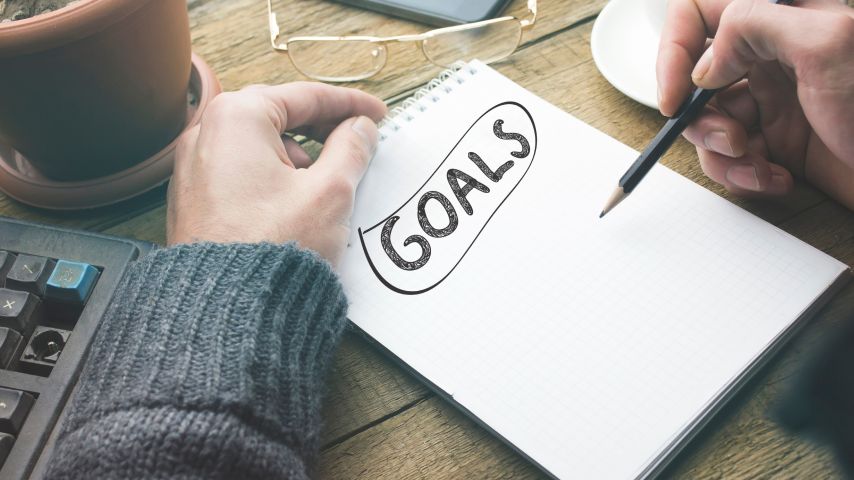 Setting your goals might seem easy – make more sales, expand your business, create happy customers, etc. Take that easy part and consider where you want to see your business in a month, year, or even five.
Reverse-engineer that goal to set up the steps for marketing t-shirts. Goals need measurable outcomes: objectives. You need to define what success looks like:
Increase your sales revenue
Generate more traffic to your store
Boost brand awareness and engagement
Develop more SEO-friendly content
Bring more value to your customers
Once you have a set goal, you can start working on Key Performance Indicators. KPIs are quantifiable measurements that allow you to track your performance over a long-term period. A t-shirt marketing campaign can be seasonal, quarterly, or span for an extended time. 
If you want to receive more revenue marketing t-shirts, set your KPI as a number of new sales or return purchases in that period. Calculate a cost-effective marketing budget that creates an appropriate return in revenue as compensation.
To increase quality traffic and page visits, set a KPI target for average monthly visitors. Additionally, consider creating a content marketing strategy. Content marketing offers your customers value that extends beyond your branded products.
Give your goals measurable outcomes and prioritize one facet of marketing at a time. To make KPIs realistic, you must do market research and build a receptive brand identity. We'll cover that next.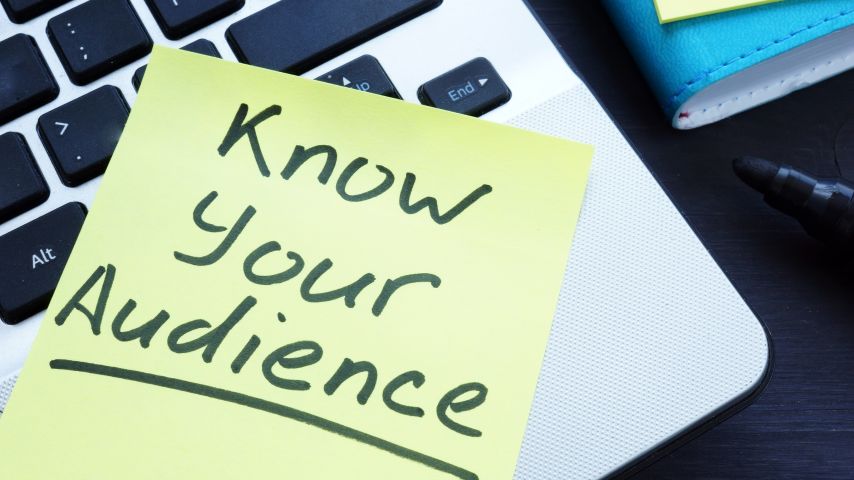 Audience research helps you understand who your customers are, where they spend their time, and what they value most from a business. Researching your audience will outline some of the most important insights of a t-shirt marketing campaign:
Pricing your products appropriately
Knowing where to post your content
Learning how your niche communicates
Locating the main issues customers face
Finding your overlapping competition
Audience research should result in generating a buyer persona. A buyer persona is a profile of the ideal customer for your business. It consists of demographics, buying power, ideals, needs, and your customer's journey when browsing for cool t-shirt designs.
To start your research, look into where other merchants advertise their products and locate interest group channels that align with your t-shirt design ideas. Follow your niche community or, better yet, become a part of it. These can be image-sharing sites, forums, or social media platforms.
The biggest advantages of a buyer persona are two-fold:
First, you'll have the insights to create tailor-made t-shirts that align with audience interests, and you'll know the most relatable way to communicate your products.
Second, you'll know the proper channels to reach the people most likely to make a purchase – the medium of your t-shirt marketing strategy.
Build a Trustworthy Brand: The 4 V's of Branding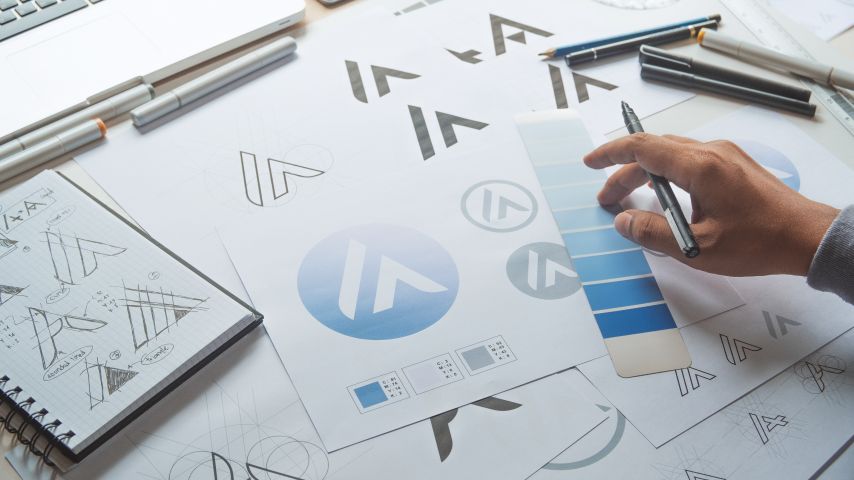 Branding is the main element that turns your business from a simple corporate system into a fully-fledged personality. Quality brands construct a curated identity through their performance and audio-visual marketing elements.
There are four main elements you can use as an outline when creating a brand identity – the four V's of branding:
Your brand's vision is closely related to the goals you set when starting a t-shirt marketing strategy. It comprises your mission statement or, in other words – what your business aims to achieve and how it wants to associate with interested buyers, audiences, other institutions, and society as a whole.
Brand values are the motivations by which you achieve that vision. Company values are the qualities that attract customers – the positive or otherwise empathetic concepts that your brand abides by and promises to maintain. Think of company values as a stamp of quality assurance and an extension of your t-shirt business's advantages.
You want your brand messaging to be concise and consistent. It's not enough to choose a tone of voice – formal or casual – and rely on a simple and clear vocabulary. Create marketing content that aligns with how people naturally consume information and how language changes in different media types. Creating a style guide will help you stick to consistency and outsource any tasks in the future.
Visuals are perhaps the most important branding elements in the online environment. Your logo, product photos, use of colors, text, formatting, and the people running the business should all be incorporated and convey a solid theme.
When creating visuals, try to tie all of these disparate elements together. Whenever you think of a color to apply or a line to draw, consider how it relates to what you do, what it represents, and what your audience would prefer.
Social Media for T-Shirt Marketing Ideas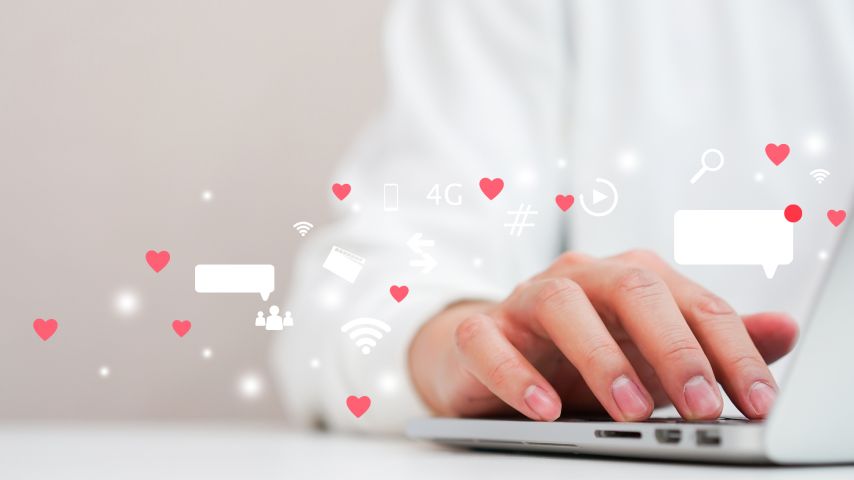 Social media is the primary way to promote t-shirt business marketing. Let's expand on the types of social media sites at your disposal and detail the paid options that can help you get started.
Some of the current top-ranking social media pages for marketing engagement are Facebook, Instagram, and TikTok.
Meta employs a Facebook ads system that allows you to create paid advertising with target metrics and a defined user base.
Facebook Dynamic Ads for undecided customers and Collection Ads for attractive formatting are great options to advertise t-shirts online. To learn more about the types of ads you can pick and how to set up a Facebook ads campaign, check out our step-by-step guide on Facebook advertising.
Instagram has a huge worldwide reach and a focus on visual presentation. This is perfect for showing people wearing t-shirts and selling a lifestyle.
Your Instagram ad campaign can advertise through the content feed, profile stories, or through the Instagram Reels feature. Check out this related social media marketing blog for a detailed guide on Instagram ads.
For a younger audience pool and a bigger focus on entertainment value, TikTok has had a striving growth rate in over 150 countries. It's an excellent platform for teens and college students and can be a great leaping-off point for a small business.
TikTok relies on a curated feed of in-content ads you can create through the TikTok Advertising feature. The platform offers In-Feed Ads, TopView Ads, Brand Takeover Ads, Branded Effects, and Branded Hashtag Challenges.
When using TikTok, it's crucial to research how to use TikTok hashtags to boost your sales.
T-Shirt Marketing and Google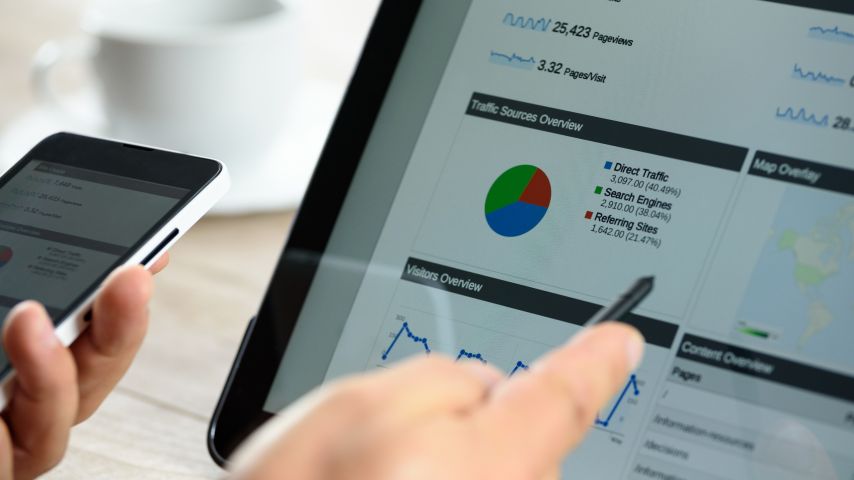 When Advertising t-shirts online, satisfy the algorithm by applying marketing efforts that turn Google from an obstacle to a partner. Google advertising can be organic if you improve your search engine optimization or paid if you have the budget. It's best to do both.
Search Engine Optimization (SEO)
SEO is the process of increasing your site's visibility in search engines. To have more traffic and rank higher in search results, you have to follow a framework that Google and other search engine algorithms are programmed to look for:
On-page SEO – fast website load speeds, easy page navigation, mobile accessibility, attractive design elements (especially images), valuable content, titles, permalinks, and descriptions.
Off-page SEO – number of back-links, brand reputation, user location, seasonal media trends, and keyword metrics.
Focus on controlling your on-page SEO first since external SEO is extremely difficult to change and will often require responding to new developments in the online environment.
If you want to learn more about SEO-driven marketing with a stand-alone storefront, check out our master guide on Shopify marketing.
Printify has published more detailed SEO guides for WooCommerce, Shopify, Wix, and Etsy eCommerce channels.
Unlike traditional marketing, you can promote your branded t-shirts with paid Google advertising developed specifically for online store retailers.
Use the Shopping Campaign listing feature to show product information directly in your ads and rely on product attributes instead of keywords. Shopping campaigns let you reach users with a single click directly related to your products.
Google's Dynamic ads rely on directly relevant keywords – titles, headlines, and specific landing pages that can be directly linked to the search results. This way, Google selectively matches your content with user expectations.
Google provides more customized ad creation with Responsive Search ads. Enter your curated list of headlines and search items – Google will categorize and create a unique combination that reaches the most relevant users.
With Google Remarketing, you can use user metadata (Cookies) to define specific product pages or categories that align with their previous browsing history. Eventually, you can develop a super-targeted gateway to your sales channels.
Don't Forget About Email Marketing
Loyal customers and returning buyers will likely accept subscribing to email newsletters that look closely at new releases, published content pieces, sales discounts, and other brand announcements.
Email marketing educates your audience and helps keep your customers engaged, responsive, and aware before making new purchases. Try your hand at making a mailing list through our guide with a set of useful tips.
Have a Bulletproof T-Shirt Business Marketing Plan
The best way to keep your content manageable is to take your advertising one step at a time. Create a constant digital presence by setting enough time each week to create content and make a calendar for when you post.
Create a content plan by documenting a strategy, answering:
What

is your content about?

Who

is your content for?

When

is your content posted?

Which

channels will you use?

Why

is your content relevant?

How

are you measuring results?
A/B Testing for Best Results
Naturally, you want to make data-backed decisions. If you've never heard of A/B testing, it's the process of publishing more than one content version to see which one measures the highest results.
You can use A/B testing for landing pages, social media posts, product images, and even different web pages to see which variables affect buyer decisions the most. Try A/B testing similar content in different social media channels to find the ones with the most engagement.
Sell, Analyze and Re-Adjust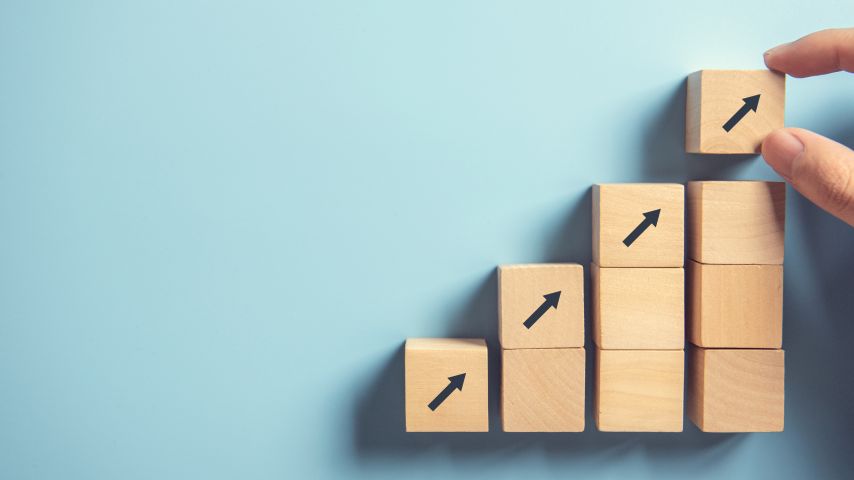 Once you begin to see results that drive sales, you have the framework to change up your marketing initiatives. Don't overlook the option to readjust the product price and how you market your products with the incentive to reach different audiences.
We recommend advancing your plan just like creating your designs. Utilize new sales strategies – bulk orders, niche market targeting, pop-culture trends, and other emerging approaches.
Start a T-Shirt Business With Printify
T-shirt marketing takes a lot of work. Printify's dropshipping model takes care of product fulfillment and order management – including shipping and handling – so you can expend all your efforts on quality marketing.
Printify has zero order minimums and some of the most cost-effective print-on-demand t-shirt blanks for your designs. Start printing t-shirts with print on demand and make money as an eCommerce entrepreneur from anywhere in the world.
Get Started With Marketing T-Shirts
Set up consistent advertising with a t-shirt business marketing plan. Use your research to explore new design ideas, define a target audience, and develop a strong brand identity for more loyal customers.
Learn how to market t-shirts and boost sales with measurable objectives. Work on content marketing and find the best social media channels for brand awareness and customer reach.
Start selling t-shirt designs with Printify, and you'll be all set.
Share the article
Topics