How to Use TikTok for Business: eCommerce Edition (2023)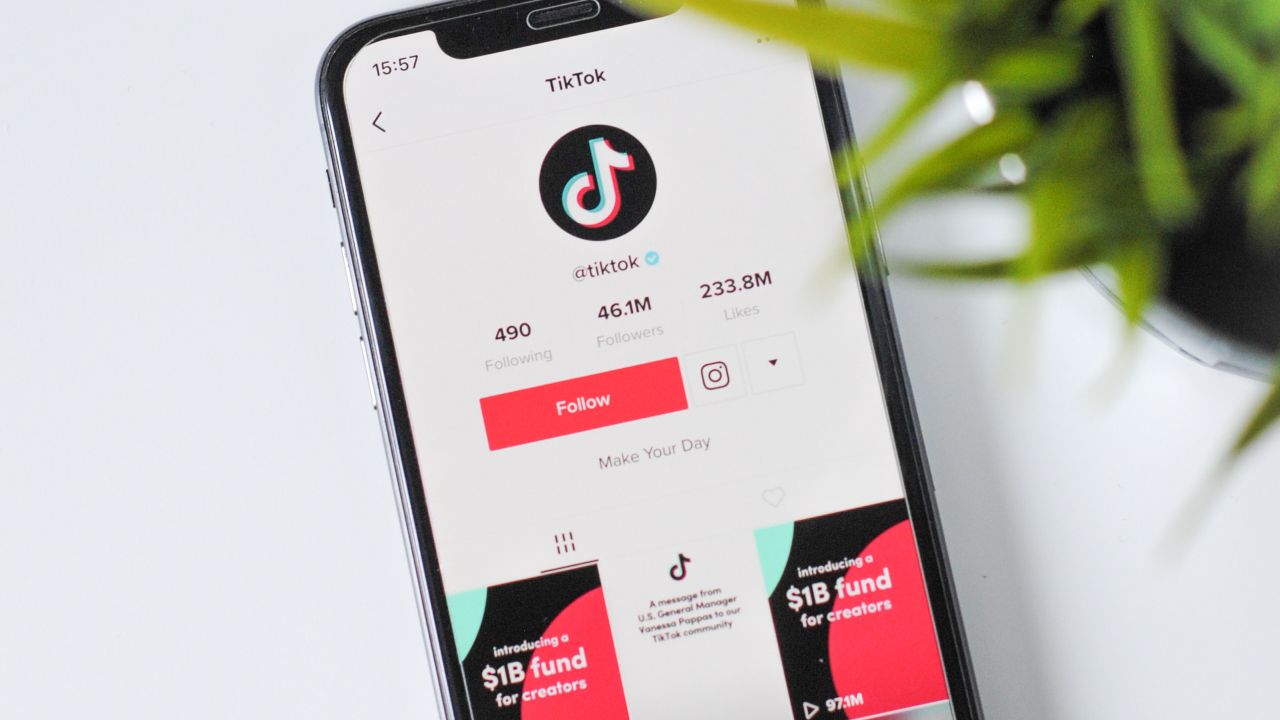 TikTok for business has the potential to be your next money-making eCommerce marketing strategy. With over one billion active users, TikTok has led a social media video renaissance of highly-engaged and authentic user-generated content.
Now, with their announcement of the new in-app TikTok Shop feature, you can expect a lot more branded TikTok sales opportunities soon.
For 2022, TikTok marketers forecast $5.96 billion in net ad revenue, almost tripling their profits from last year. The benefits of using TikTok for business are that you can engage with younger audiences on a personal level and advertise your eCommerce store in a variety of unique ways:
In-Feed Ads
TopView Ads
Brand Takeover Ads
Branded Effects
Branded Hashtag Challenges
We'll cover each TikTok advertising strategy in more detail below, but first – let's discuss how you can fine-tune your business account and promote your brand to new audiences, starting with creating a TikTok profile and posting your first video.
6 Steps to Successfully Use TikTok for Business Marketing
Unlike other social platforms, a good TikTok profile relies on authenticity and entertaining videos. The unwritten rules of TikTok expect you to maintain a laidback and genuine brand voice, share user-generated content, and add music and trending hashtags.
We'll explore five ways to help you manage a TikTok marketing strategy, from creating an account, and promotional do's and don'ts to TikTok advertising.
Start With Creating a TikTok Business Account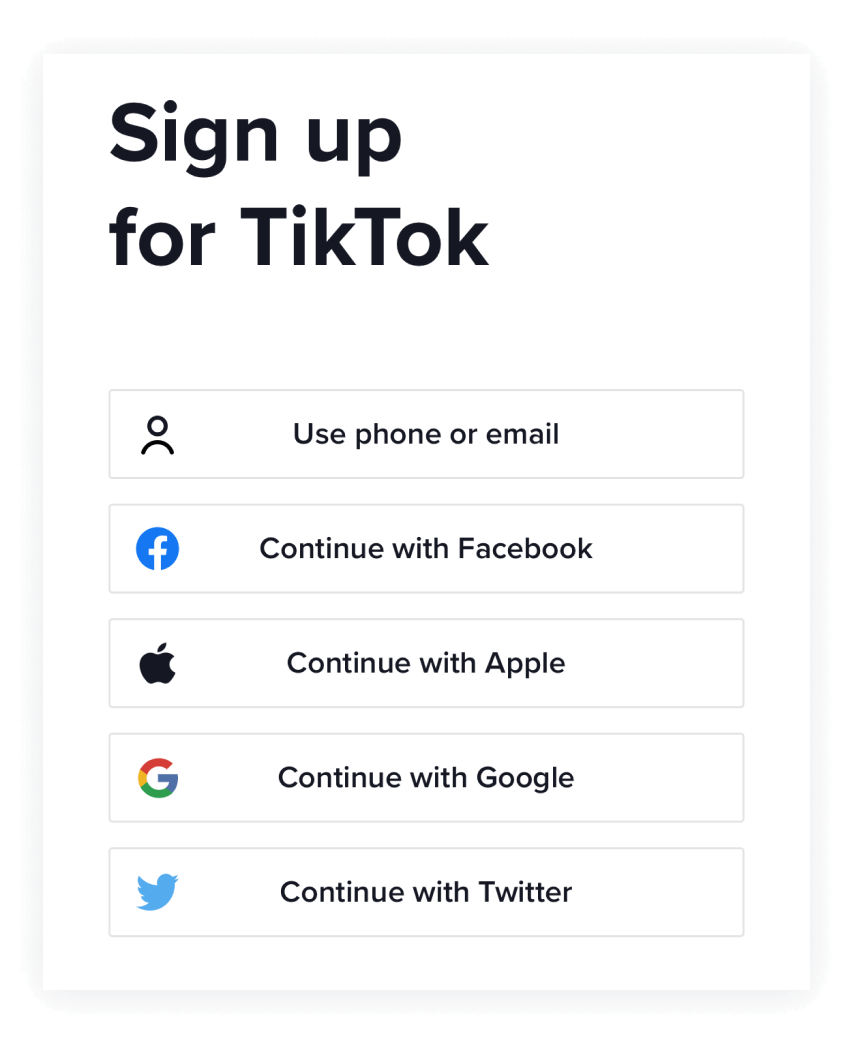 Download TikTok through the Apple Store or Google Play store and allow access to the camera and device storage. Sign up using your business credentials and add any linked social media accounts. Choose the Creator or Business account type.
We recommend upgrading to a TikTok Pro Account to access additional marketing metrics for traffic analysis. Then, select your business category. It will affect how the TikTok algorithm chooses which users see your video ads and posts:
Arts and Crafts
Automotive and Transportation
Baby
Beauty
Clothing and Accessories
Education and Training
Electronics
Finance and Investing
Fill Out Your Profile Wisely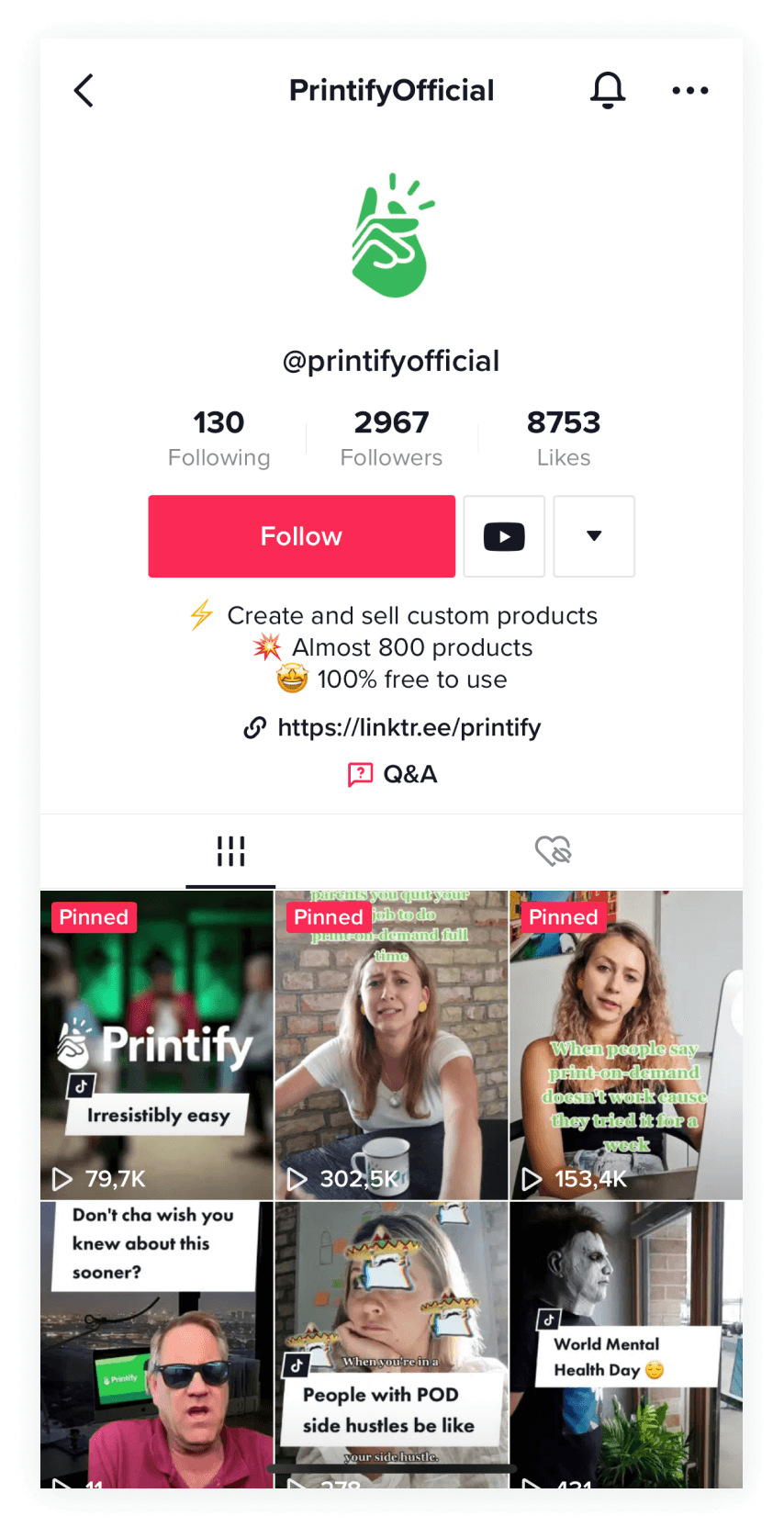 Before you create content, your account needs to be optimized. A reported 62% of TikTokers are under 30 years old – you have to think and act like them. That means everything on TikTok has to be short, to the point, and, well – catchy as hell. This includes your profile page.
Brand your profile photo appropriately.
Your profile image is the account's defining feature and the user's first impression when stumbling upon your trending videos. It should ideally visually relate to your other social platform profiles with the same color palette and style.
The optimal dimensions for a TikTok account photo are 200 x 200 pixels. Consider simplifying the details, so the image is visually appealing on the small thumbnail icon.
Make your bio short and catchy.
The maximum allowed TikTok bio length is 80 characters. That's anywhere from 10 to 20 words – try to make it half that. There are two ways you can go about it:
Describe your business

– Amazon's bio is "we work with boxes," Wendy's bio is "Sir, this is a Wendy's TikTok," LinkedIn's is "Let's Tok about your career." If they can make it work, so can you.

Promote upcoming campaigns

– Make your bio seasonal and timely, and update your bio frequently. Present an upcoming sale, event, feature, and anything else you have going on. Keep your audience engaged with new things.
You can link to your eCommerce store outright, but that might not be the wisest option to measure performance.
If your content focuses more on increasing brand awareness or sharing business insights, try linking to another social media platform or a quick video ad or article about your business.
Alternatively, consider linking to a dedicated catalog page or landing page if you're trying to promote products, especially if your account is mainly used for product highlights and showcases.
Prepare a TikTok Marketing Strategy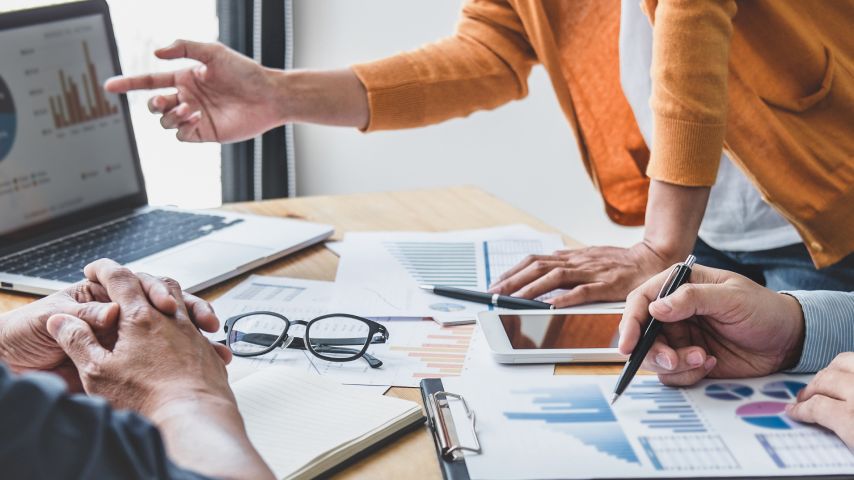 TikTok marketing avoids conventional advertising, an appeal to a new generation of content engagement that rejects traditional product marketing. Instead, TikTok pursues a more cynical audience that is highly perceptive to upselling and advertisements that seem too good to be true.
Create TikTok ads for a less commercialized marketing campaign that caters to younger audiences, shows your value for transparency, and true-to-life reflection of your brand image and merchandise.
Align Your TikTok Marketing Strategy With Your Business Goals.
Start by choosing the type of content you'll make for a results-oriented approach:
Increase brand awareness

– engage audiences with entertaining content that represents the advantages of your brand and its involvement in social media.

Build engaged communities

– curate your niche with interested communities to build a network of like-minded creators and audiences.

Sell products and services

– advertise your products, discounts, seasonal campaigns, and other sales opportunities. 

Receive audience feedback

– approach your viewers with prompts on how to improve your service and relate to their needs and product preferences.

Provide customer service

– offer guides, tutorials, and steps that can improve the customer shopping experience or offer advice for other business owners.
Select Your Target Audience.
Make sure TikTok's user demographics align with your target audience. 60% of app users are female, and 40% are male. Of those, 80% are between the ages of 16-34. Contrary to popular opinion, TikTok is not just a platform for teens.
The TikTok algorithm curates content specific to niche interests: dancing, fashion, arts and crafts, cooking, fitness, and more. Consider the audience more likely to be interested in your ads, and follow existing user conventions to appeal to their expected media.
Choose Appropriate Hashtags.
To ensure your marketing posts end up on the correct user feeds, you need to tag your videos with appropriate TikTok Hashtags.
The top searched TikTok hashtags might not be appropriate for marketing and should be used sparingly, but consider adding some of these options to boost your initial engagement:
#fyp

#ForYouPage

#viral

#TikTokChallenge

#duet

#live

#trending

#comedy
For business-related content, try to use marketing-oriented hashtags::
#business

#branding

#digitalmarketing

#graphicdesign

#startup

#marketingstrategy
For promotional marketing content, use hashtags for your respective niche:
#music

#recipe

#workout

#artist

#memes, etc.
Use the TikTok Discover Tab to see how many views a hashtag has received. Higher view tags are more likely to land more views. Ensure not to overuse unnecessary or unrelated hashtags that have no basis in the video.
Engage With TikTok Influencers.
Primarily, TikTok is a social engagement app designed to create a network of related interests curated by popular TikTok influencers.
Create posts that engage with those users and connect your content with theirs. Duets, shared music samples, similar prompts, or content styles apply here.
Alternatively, you can use influencer marketing to advertise your product or service for an appropriate price.
Talk to Your Audience Through Comments.
Engagement is key, and it doesn't stop after you post a video. Cultivate relationships with active users who post questions or reactions in your comments.
Observe and like entertaining comments and reply to user concerns. Use the gathered feedback to note whether your structure, prompts, or video framework needs to be optimized.
Devise a Posting Strategy.
TikTok recommends posting content 1 to 4 times daily. This lets you test different types of content and what works best. Any more than that, you risk flooding a user's feed with too much marketing content.
Your videos must be consistent and posted at the right time relative to your viewer's time zone. The best time to post on TikTok on weekdays is early in the morning or late in the evening. For weekends, try to post more in the afternoon.
Engage With Your Audience Using Relevant Content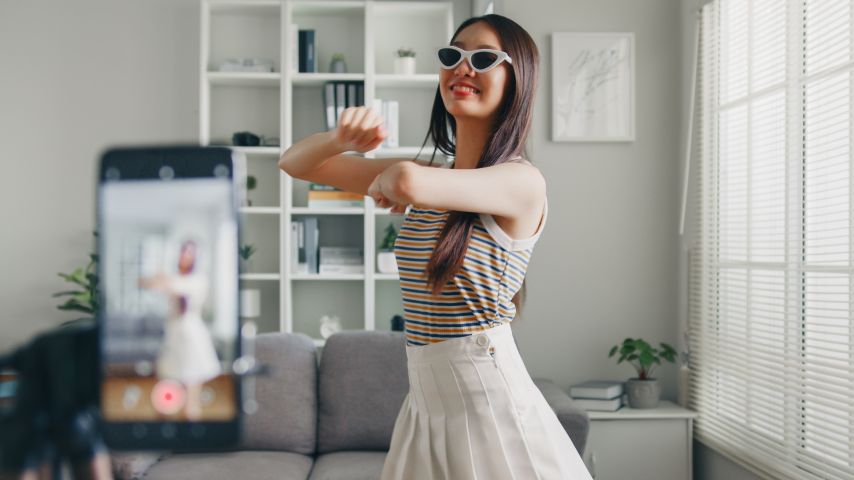 Know your target audience.
Every time you open TikTok, the seemingly endless stream of content somehow magically caters to your previous preferences. That's the algorithm at play. To get its attention, you need a very specific idea of who your audience is, what's their niche, and how you can compete with the content they already consume.
TikTok is an entertainment site first.
Always consider how your marketing gets people's attention. Unlike other social media business accounts, TikTok users expect your brand to entertain, not offer deals. Share your process of creating custom merch, bedazzle them with amazing designs, and be playful and fun without shifting from your brand voice.
Follow trends and challenges.
83% of TikTokers have posted a video. TikTok will never run out of new trends you can hop onto. Whenever a new trending music sample climbs the For You page, popular TikTok hashtags get introduced, or someone creates a new hashtag challenge – be timely, and add your own hot business take on the discourse.
Don't Focus Too Much on Video Quality
TikTok is a social platform for laid-back people. It has seemingly rejected overly produced video content. Laid-back people are cool – they don't worry about production formats, overedited media, or how much money they can save buying your products.
Think simple and authentic, not scripted and commercialized. Bring out your office pet, or offer a duet with a follower. Being authentic and transparent can humanize your brand and develop a whole new audience that respects the quality of your business and the people who work it.
Give TikTok Advertising a Try
TikTok offers multiple advertising formats for brands: In-Feed Ads, TopView Ads, Brand Takeover Ads, Branded Effects and Branded Hashtag Challenges.
To post a TikTok ad, you will first need to create a TikTok Ads Manager account. Once you fill in the account details, you can choose a budget and ad type, link to your platform to track conversions, or add a performance objective.
Keep in mind when creating your advertising – do not over-promote within the content itself. Add links or brand deals in the caption or content description. TikTok cultivates content with short-form rewatch value and an entertaining narrative, especially with a twist or punch line at the end.
TopView ads are located at the top of a user's TikTok feed whenever they open the app. This type of ad has a lot of potential to raise brand awareness and increase your influence on the platform.
TopView ads are especially effective in the Consumer Packaged Goods industry (CPG) and are a good option for eCommerce businesses. Note that the maximum length is 60 seconds, but TikTok recommends an even shorter format.
In-Feed ads or native ads appear as the users scroll through other videos in their For You feed and are skippable. Use In-Feed ads to create engagement – click-through rates and impressions. Great content ads have the potential to increase your followers and view count.
If you have the budget and influence, brand takeovers allow you to post TopView ads that appear throughout the app for an entire day. These ads can be images or few-second-long videos with embedded links to your eCommerce store or landing page.
For a more interactive experience and creative advertising ideas, you can make branded effects – alternate reality effects, sticker packs, filters, or frame effects that anyone can use in their videos.
This way, you can promote your brand without interrupting the user's entertainment feed and, simultaneously, giving them a new viral trend to latch onto.
Planning to Start an eCommerce Business? Start With Printify!
In the best-case scenario, your ad campaign is successful, or your content goes viral, and people will naturally look for ways to support your business.
Whether or not you already have eCommerce products to sell, you can expand your catalog line-up and create trending seasonal merch on the spot with a print-on-demand (POD) business.
No Subscription Fees and Zero Inventory

More Than 750 Products to Choose From

Worldwide Shipping
To start a TikTok business account, register on TikTok with your business email, upgrade to a Pro Account and switch to the in-app Business account type. Then, select your industry category.
Promote your business with new trends and informative content, or use the TikTok Advertising feature via the TikTok Ads Manager portal.
Keep your content authentic and casual, and track user engagement through interactions.
Your TikTok content should ideally be under 60 seconds long to keep users engaged and promote rewatch value. The optimal video length for TikTok users is between 21 to 34 seconds.
There is no fixed weekly time of day when it is best to post on the TikTok app, but here are some insights.
During the start of the workweek, post during noon for daytime visitors. Starting Thursday, you can begin posting in the evening as the week lapses. During the weekend time off, post starting from mid-afternoon into the evening.
As TikTok unveils new app features, your potential for branded marketing, eCommerce integrations, and user traffic will continue to increase. On the other hand, this implies more competition and higher-budget campaign strategies.
Be mindful of your promotional strategy and keep your content relatable and approachable. Use TikTok's advertising tools to their full potential to increase brand awareness with engaging content.
Take advantage of the POD model with Printify to increase your product stock without managing any inventory or shipping. Captivate your TikTok audience with the best graphic designs on the market.
Share the article
Topics