How to Start an Instagram T-Shirt Business: Full Guide (2024)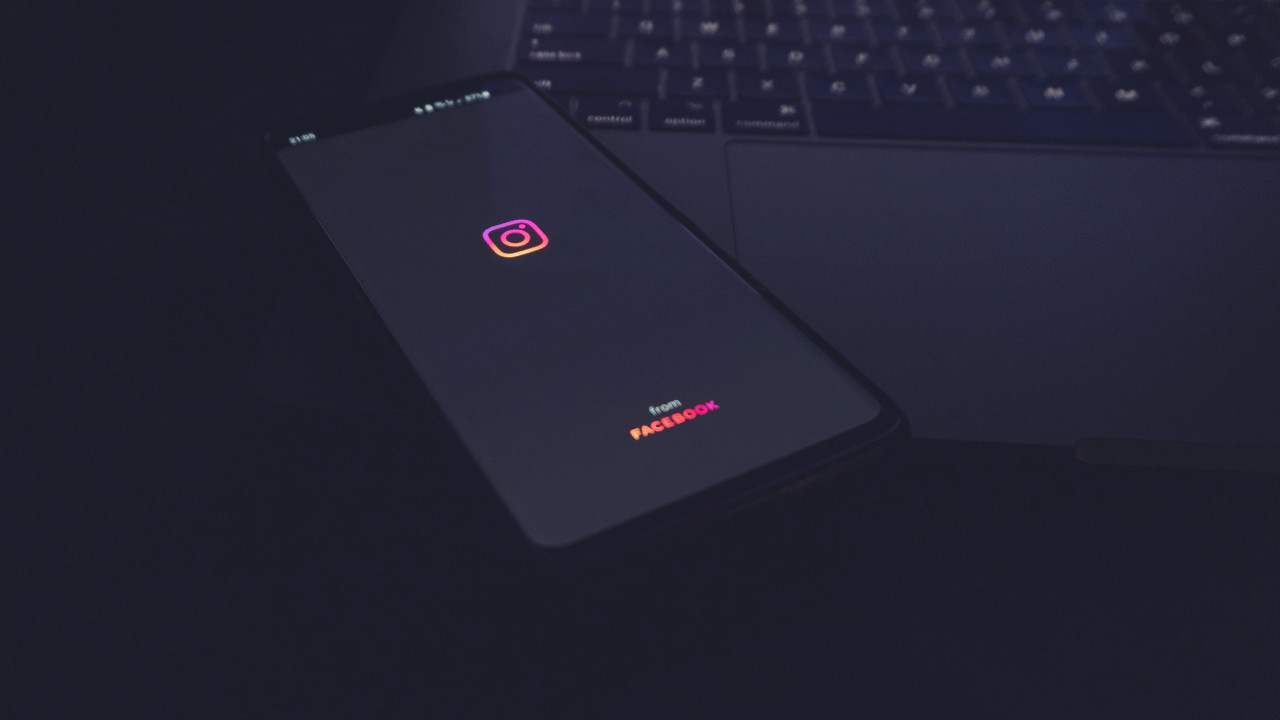 Today, when you meet someone new, you're most likely to connect via Instagram – it seems like virtually everyone is there. And for this reason, Instagram is an excellent platform for selling t-shirts, especially with its Instagram Shopping feature. It has a huge audience, and it's easy to track your sales. 
However, your Instagram t-shirt business might take some effort since the app is already loaded with goods to buy.
This article will cover all the steps you need to take to start an Instagram t-shirt business that sells real products. We'll also give tips on promoting your store and getting people interested in buying from you.
Is It Worth Starting a T-Shirt Business on Instagram?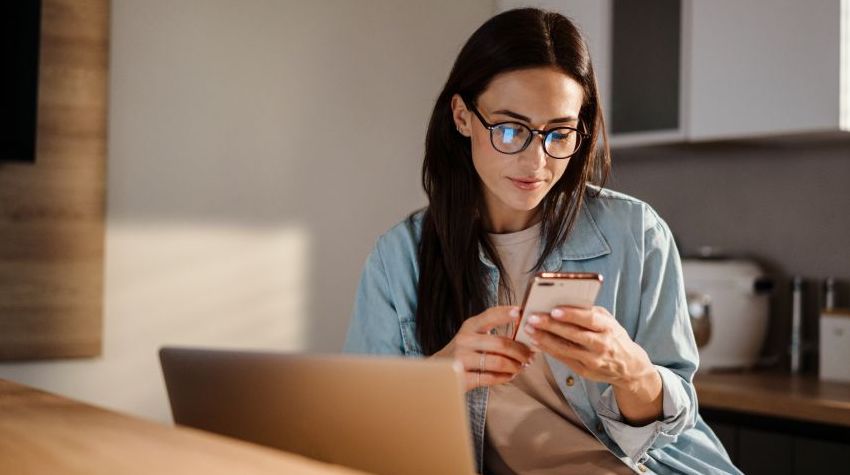 Instagram is a goldmine for inspiration and a great way to reach a large audience. With around 2 billion active users and full-fledged influencers, it's an excellent platform for t-shirt brands to reach new horizons and interested buyers. 
You can turn an Instagram page into an eCommerce success with good visuals, quality content, and some hashtags here and there.
As the fourth most popular social media platform, Instagram is integral to setting and discovering the latest trends and must-have products. With so many users viewing your merchandise and clickable links in Stories, Instagram allows you to send potential buyers straight to your store page.
Start an Online T-Shirt Business With Printify
One of the easiest ways to start an Instagram t-shirt business is by signing up with Printify. Printify offers various t-shirts for men, women, and kids, as well as over 800 other custom products to create and sell on your Instagram feed and beyond.
The beauty of Printify's business model – print-on-demand dropshipping – is that you only need to come up with great t-shirt designs and market your products. Printify will do the rest – production, fulfillment, packaging, and shipping to your customers.
Besides, with Printify, you can not only sell your t-shirts but also create a t-shirt design in our easy-to-use Mockup Generator.
How to Sell T-Shirts on Instagram: Complete Guide (2024)
If you're new to selling products on Instagram and Facebook, the process can seem intimidating. But it doesn't have to be! This guide will give you all the information you need to launch a successful shirt design business.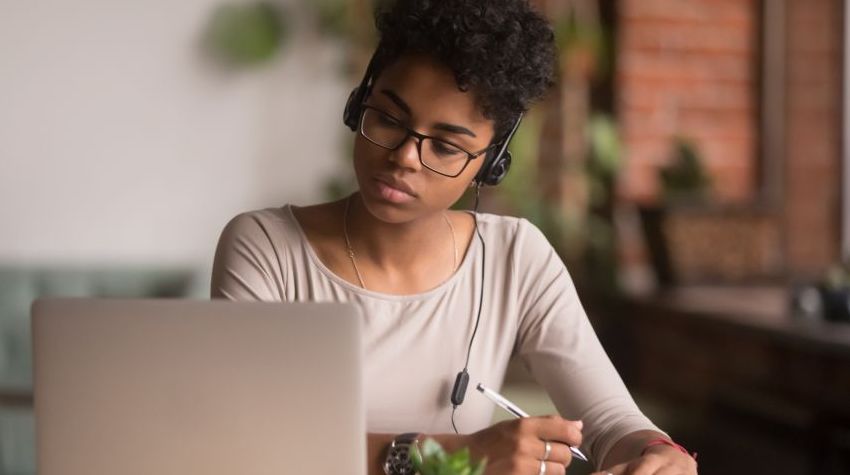 Select a Niche and Define Your Target Audience
Before you start creating your store, it's important to think about what niche you're going to sell in. What do people want? What are their pain points, and how can you solve them with a t-shirt?
Selecting a profitable niche and clearly understanding your target audience are the most important parts of launching an online t-shirt business. Check this article to learn more about profitable niches and how to find yours.
Have Clear Goals and Set KPIs
Once you have a niche and target audience, it's time to set goals. What will your business do? How will it make money? This is where you need to define the KPIs of your store. A KPI (key performance indicator) is a metric that measures how well your business is performing. It'll help you see if your actions are working and ensure you're on track with your goals.
Set Goals for the First Year. You don't want to set unrealistic goals for your first year and then get disappointed when you can't meet them. Make sure that the goals are realistic, achievable, and measurable.
This will help you know what to focus on and how to measure your success. You should have a general idea of what your store will look like, but don't try and create everything in one day. Instead, take it one step at a time; start small and build up until you get bigger than expected.
Be Sure to Have a Distinct Brand
Once you have your goals and KPIs set, it's time to start building your brand. Your brand should have a personality and tone of voice. This will help you define your niche as well as your target audience. For example, if you're starting a clothing store for plus-size women, it's important to know that they're looking for items that make them feel good about themselves and their bodies.
There's a general rule called the four V's of branding:
Visual:

How does your brand look? What colors, fonts, photos, and videos are you using on your website and social media?

Verbal:

What are customers saying about your brand? Are they talking about how great or poor quality the print on your shirts is?

Verification:

What kind of content do you produce that helps build customer trust?

Value Proposition: What exactly are you offering customers that makes buying from you worth their time and money? For example, suppose your business is a t-shirt brand. Then you could use the "four V's of branding" to explain that your company has an eye-catching logo, offers high-quality products at affordable prices, creates engaging social media content, and influences marketing campaigns.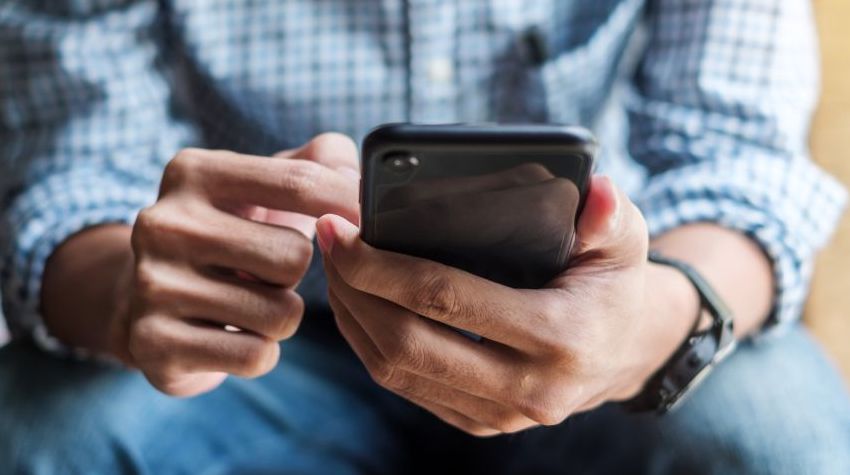 Make Sure That Selling on Instagram Is Right for You
Instagram Shopping is a great way to make money with your Instagram account. However, it's important that you make the right decisions and set things up correctly before you begin selling on Instagram. Make sure that this is a good fit for your brand:
Your business needs to have its own website. Your Instagram shop must feature product listings that can be bought directly from your company's website, and you must represent the shop or website linked to the specified URL.

To ensure that you sell only eligible items and adhere to Instagram's policies, including their commerce policies, terms of use, community guidelines, and more, review their

Commerce Eligibility Requirements

.

Make sure your business is located in a

supported market

.

Set up a Business Manager account to open a store in Commerce Manager. There you can manage your ad accounts, pages, and the people who have access to them.
Change Your Instagram Account to a Business Account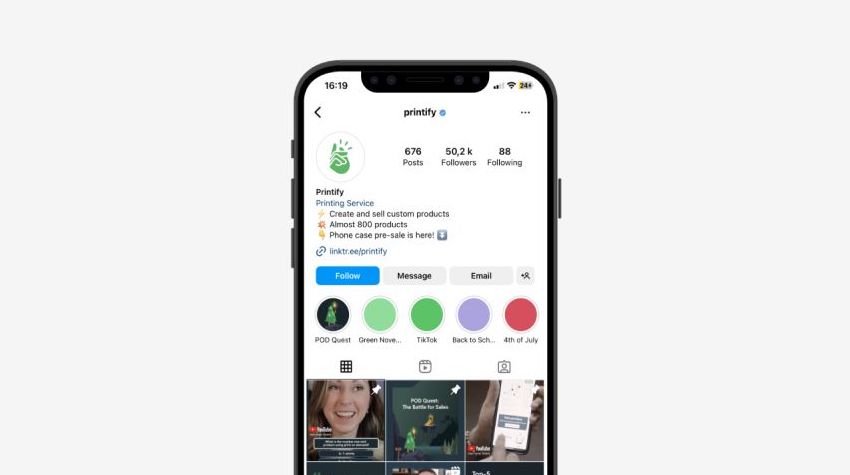 Once you've decided you want to sell on Instagram, the next step is to change your personal account into an Instagram business account. This allows you to link it with other platforms such as Shopify or WooCommerce, so when a customer purchases something from your website, they're automatically tagged in their Instagram Stories as having bought from you.
An Instagram business account will also allow you access to features like insights and analytics and add information and a shopping bag icon.
Connect With an Existing eCommerce Platform
Instagram integrates with eCommerce platforms like Shopify, BigCommerce, Magento, WooCommerce, Zentail, CommerceHub, and others.
You can add goods to your catalog in Commerce Manager if they're hosted on a partner platform that integrates with Facebook. Following that, you may keep maintaining items on your partner platform, and updates will sync automatically to the Commerce Manager.
Once your catalog has items, you can start selling from an online store in Commerce Manager or create ads that include your products in Facebook Ads Manager.
Once you've set up your account, you need to select a sales channel – whether the only place you sell is Instagram, a Facebook business page, or both social media platforms. Setting up a Facebook business page and linking your Instagram account to it is a great way to cross-promote and sell t-shirts to your audience.
There are three checkout methods for your Instagram t-shirt business:
Checkout with Facebook or Instagram (only available in the US)

Checkout on another website

Checkout in DMs
There are two ways of adding t-shirts and other products to your brand new Instagram t-shirt business:
Link to an existing product catalog.

Choose a Shopify or other eCommerce catalog. Open your business profile in the Instagram app, and go to

Settings

. There, tap

Business >> Shopping

, and confirm your Facebook account. Choose the product catalog to connect and tap

Done.
Create a new catalog.

Go to your shop and tap the menu in the upper right corner. Tap

Manage products >> Add new.

Add an image of the product, create a description (be as thorough as possible to help your customers find your t-shirts better), then tap

Save.
Submit for Review and Wait for Approval
Now, all you have to do is wait for Instagram to review and approve your products. After that, they'll appear in your Instagram profile.
Now It's Time to Market Your Store
To ensure your Instagram t-shirt business is bringing in what you hope, it's crucial to have a content plan. Posting haphazardly will only get you so far. Plan your content calendar, so you know what you're posting daily. 
A content calendar is your roadmap to help you meet your t-shirt sales goals, set dates for campaigns, and plan engagement posts. You don't have to sell in every post – add some inspirational, educational, and motivational content, too.
In the content calendar, mark on which days you're going to promote your products, which days are days for your best Instagram Stories showing off your products, and on which days you're going to post other types of content.
Select Appropriate Hashtags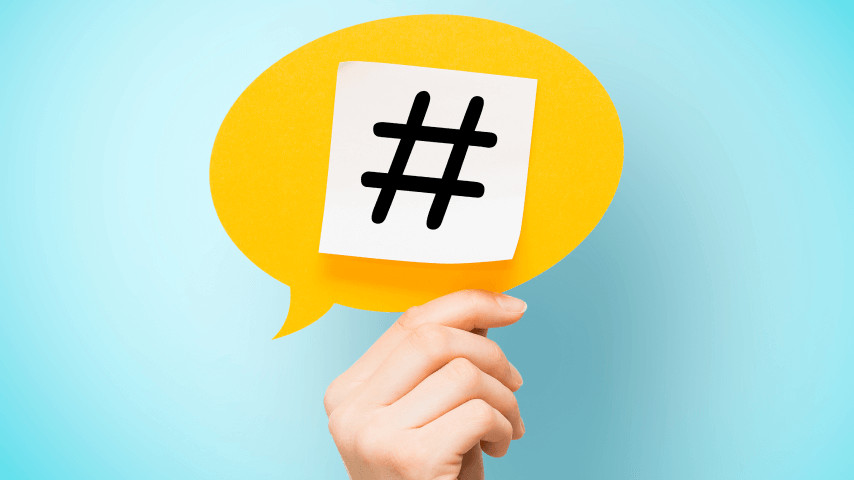 When creating Instagram posts and Stories, your photo captions should contain hashtags. You can even create a unique hashtag for your brand.
A metadata tag that begins with the symbol # is known as a hashtag. Hashtags are a type of user-generated tagging used on social media to facilitate cross-referencing information by topic or theme.
Hashtags are essential for growing your Instagram audience, gaining more reach, and increasing sales. When you add hashtags to the post, it will show on the page for that hashtag. Adding hashtags to Stories will also show on the appropriate hashtag page.
If you're having trouble coming up with hashtags, use hashtag generators like Display Purposes to ease the process.
People. Love. Free. Stuff. Organizing a t-shirt giveaway is one of the most effective ways of bringing in Instagram followers. To get the maximum out of it, ask your participants to not only like the post but also reshare it to their Instagram Stories, tag friends in the comments section, and even mention their favorite product.
For full transparency, thoroughly describe the t-shirt giveaway details and provide the following information:
After your giveaway concludes, contact your winner in direct messages to find out their location, size, etc., to ship them your awesome t-shirt with a beautiful print that they will hopefully flaunt in their Instagram Stories, thus getting your brand out there.
Engage With Influencers and Affiliate Marketers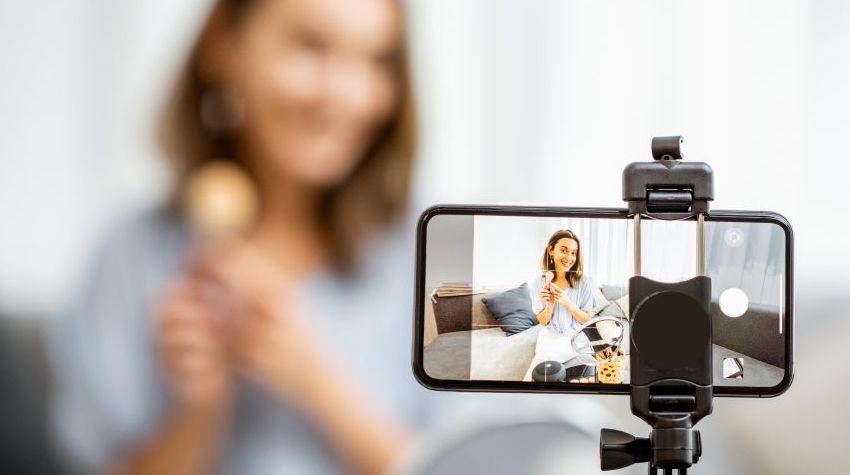 Consider adding influencer marketing to your t-shirt business marketing campaign, as influencer marketing is still going strong. In 2023, 63% of marketers plan to increase their influence marketing budget – that's how effective it is! Let's be honest – most of us have bought something off of Instagram recently just because someone we like has worn it oh so beautifully on their Instagram profile.
Take a look at this blog post to find out how to find the perfect social media influencer for your Instagram t-shirt business.
One more marketing strategy for boosting sales is affiliate marketing. Affiliate marketing is a marketing strategy where content creators earn a commission by promoting a product – in this case, custom t-shirts, by using an affiliate link that they add to their website or social network.
A popular way of sharing affiliate links is through Instagram Stories. When a person clicks the link and makes a purchase, the content publisher earns a commission of every such purchase.
Start an Instagram Ad Campaign
If you wish to offer custom t-shirts on Instagram, it's not enough to just post pretty pictures with your t-shirt designs. Organic reach today is as rare as unfiltered selfies – Instagram's algorithms are kinder to those who pay, and that's where Instagram ad campaigns come in.
Instagram ads look like regular posts that you can see all over the Instagram app – on your timeline as photos and videos, in Stories and Reels. What sets them apart from regular posts is the "Sponsored" tag above every post, plus a call-to-action (CTA) button that nudges people to Buy Now or Learn More.
My colleague has written a brilliant article on Instagram ads – make sure to read it, as she has broken down the whole process so that even I can understand it and create an ad campaign.
Engage With Your Community
Be a t-shirt brand that actively engages with its followers. Respond to user comments, and repost their posts and Stories – user-generated content
Ready to Start Selling T-Shirts on Instagram?
Virtually anyone with an internet connection can start an Instagram t-shirt business. And thanks to the Instagram Shopping feature and print-on-demand companies like Printify, it's super easy and doesn't require huge investments.
Printify provides all the information and tools necessary to launch a successful business – from a t-shirt design tool to easy integrations with eCommerce marketplaces and platforms to 24/7 merchant support.
And Instagram, well, there are more than a billion people on it, which means there's a place for every niche, every design idea, and price category imaginable. Setting up a store is easy as long as you follow all the steps and guidelines.
We have now given you the information and tools. Required of you are creative ideas and a little bit of patience. Setting everything up takes the most time, but once done – it's smooth sailing. Keep adding new shirts to your Instagram profile, create a marketing strategy and content plan and sell away!
Share the article
Topics