10 Best T-Shirt and Ink Color Combinations to Try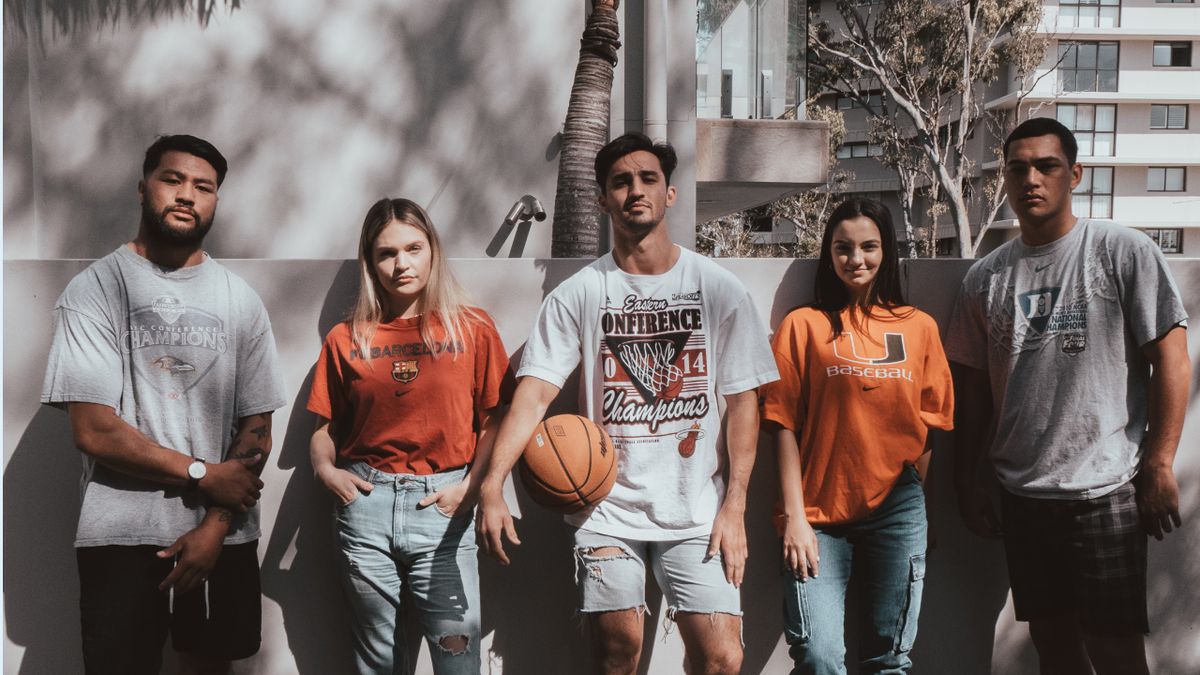 T-shirts are a great product to sell, and designing them can be a lot of fun. But it can also get tricky because of all the possible t-shirt and ink color combinations.
How to decide which color combination looks best? Which ink colors should you use on a t-shirt design? Whether you want a more traditional look or to try something more extravagant to grab people's attention, we've got you covered.
Before we dive into shirt color combinations you can use for your store, it's worth noting some theoretical aspects behind color mixing in visual arts and design.
If we look at the color wheel, there are three primary colors (red, blue, and yellow), three secondary colors (orange, green, and purple), and six tertiary colors.
We can get different color schemes by combining the colors of the color wheel. For example, colors opposite each other on the wheel are considered complementary colors and provide the most contrast. Try using them in your t-shirt designs for some great results.
In addition to the complementary color schemes, the other six major schemes you can get are monochromatic, analogous, split complementary, triadic, square, and rectangle. It's up to you to decide whether or not to use color theory for your t-shirt color combinations.
Before experimenting with different shades and finding the perfect color combination, go over the list below and use some of the showcased color combos on your custom apparel.
10 Best T-Shirt and Ink Color Combinations for Your T-Shirt Store
Some of the t-shirts offered in the Printify product catalog have up to sixty colors you can pick from. That's a lot, but not all of them work well with any shirt ink color.
But have no fear – finding awesome color combinations for shirts is no rocket science. To get you started on the right track, we've prepared ten t-shirt and ink color combos for you to try.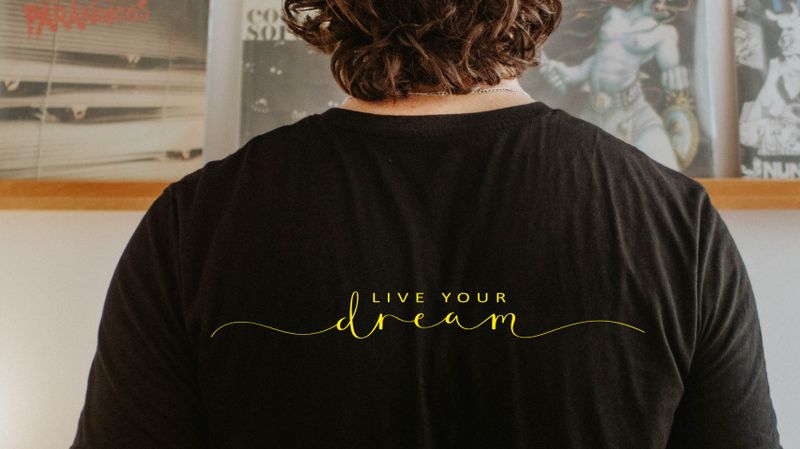 Many brands, sports teams, and movie franchises use the combo of black and yellow for branding and apparel. And with good reason – this color combination looks great on screen and in real life.
Yellow is generally associated with optimism, playfulness, and creativity, while the color black reminds people of elegance, sophistication, and power. Put these two together, and you get the best of both worlds – yellow grabs the attention and adds a bit of fun, while black creates a balance in the color combo.
The strong contrast between the two colors is great for showcasing your visuals on a t-shirt and making the design pop.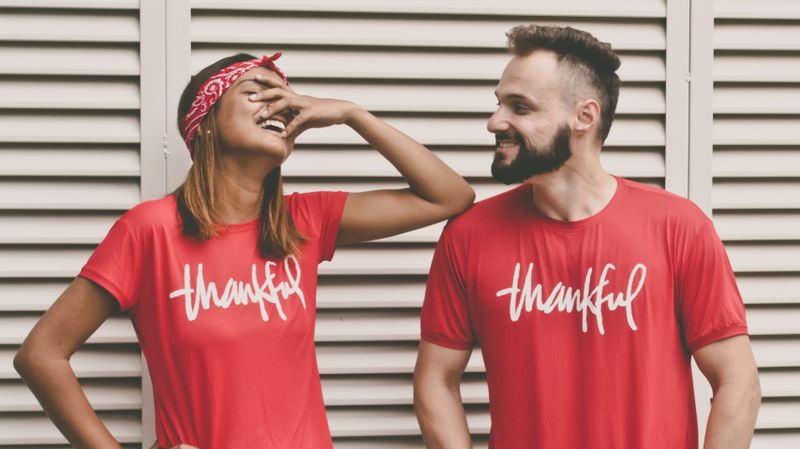 Whether you go with a red shirt and white ink or use them the other way around, this color combo provides the perfect contrast for any t-shirt design.
Red is one of the three primary colors and can represent passion, warmth, and danger. It's one of the most used colors on various warning signs, thanks to its attention-grabbing nature. Use that to your advantage when designing your t-shirt. 
People love turning heads with their clothes, and you can help them do that with this color combo.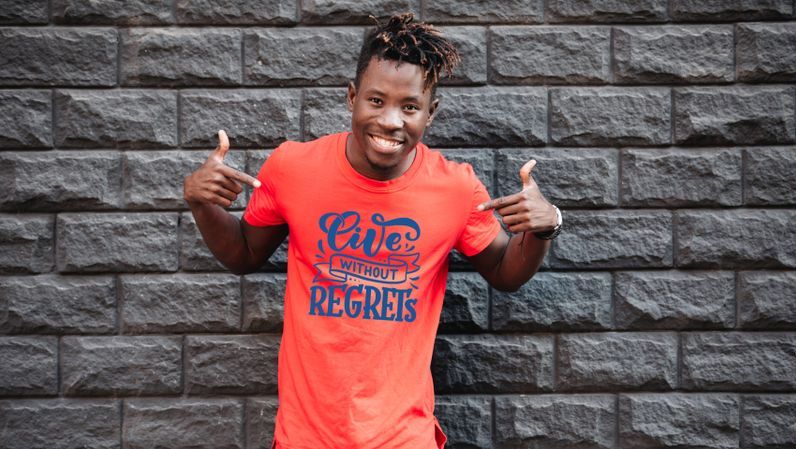 Combining blue with orange can be your next formula to success for a cool t-shirt design. These are complementary colors, meaning that, in theory, they go well together. While bright orange and royal blue could be the perfect combo for a sports jersey, you might want to tone it down a notch for your t-shirt design.
Go with a lighter shade of orange (e.g., washed-out orange) for the shirt color, and use a darker shade of blue ink like navy blue to get a high contrast for your design. Although they go well together most of the time, you should be careful when pairing complementary colors. A pair of super bright shirt colors can throw off some potential customers.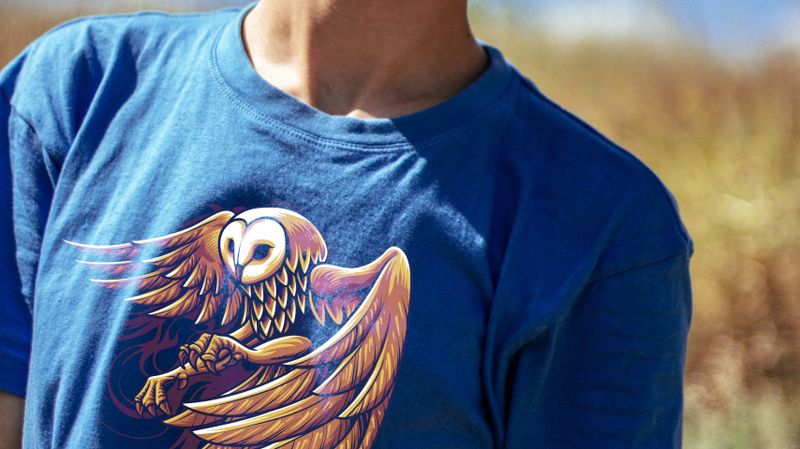 If there's any royal color combo in the design world, this is it. Blue is everywhere around us, and it's one of the most popular colors in the clothing industry. It looks great on people. Add a hint of gold, and you've got a beautiful and unique color pairing on your hands.
Blue makes people think of peace and calmness, while gold is associated with wealth, success, and triumph. On a psychological level, this is an excellent color combination, and it's even better from a t-shirt design perspective, as the neutral blue tone balances out the lively gold hues. Use this pair for some outstanding shirt and vinyl color combinations.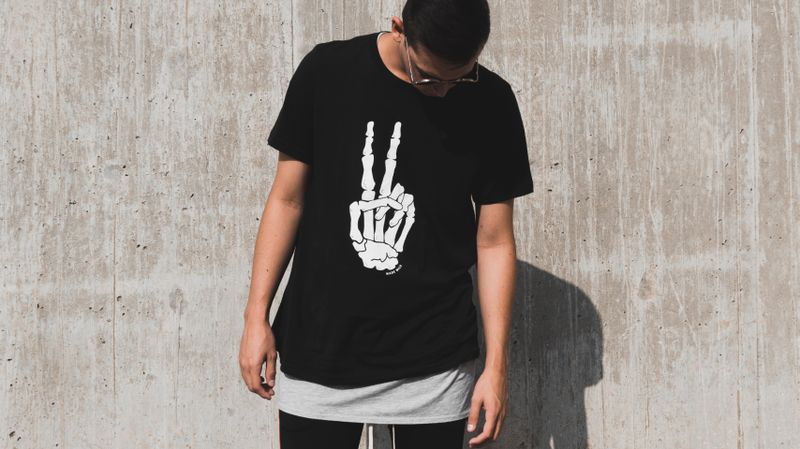 Many might view this as one of the best t-shirt color combinations. It's a timeless classic and a no-brainer for your next t-shirt design. Both black and white are neutral colors – they go great together and look good on almost everyone.
Whether you go with a white shirt and black ink or vice versa, your visuals will look outstanding. Every design detail, including delicate linework, will be easy to notice.
This combo also lets you use a wide variety of designs on the shirt. You can use fun and playful visuals or create a more elegant and sophisticated look. Black and white lets you get away with more than other color combinations.
Are you looking to start your own t-shirt business? Launching a t-shirt store is super easy with Printify, and you can start without any upfront costs.
All you need to do is sign up, pick a t-shirt (or several) you like, and add your unique designs. Then, publish the shirts on your online store and start selling. Printify takes care of the production and shipping.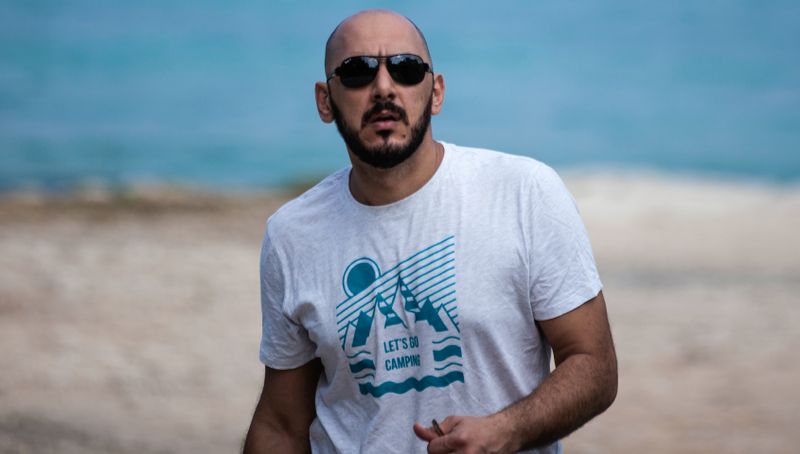 This is the best pairing if you're looking for a more neutral color combination for the shirt design but don't want to use black and white. Try out different shades of blue for this color combo. See how baby blue looks on your t-shirt, or use navy blue if you're going with a water theme for the design.
White ink looks great on a blue shirt, and any thin lines that you might have in your design will be easy to spot. You can also go with a white (or off-white) shirt and blue ink – this can be the base for a beautiful summer design that will look great on the beach.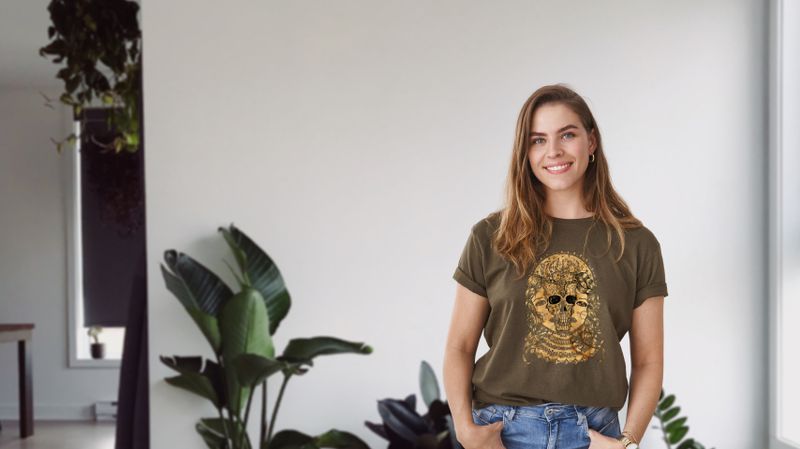 These two are probably not shirt colors you'd expect to see on this list. But that's the main reason we're highlighting this color combination. There are already plenty of conventional sets of colors in the t-shirt market, so why not try something different and original?
Depending on the shade you pick, olive is a relatively neutral color that can provide an excellent background for your gold-colored design. Try not to use tiny details in your design when picking this color combination because they might be hard to spot. Go with large letters and shapes.
If this combo looks great on olive oil containers, it'll also do the job on t-shirts. Try it out.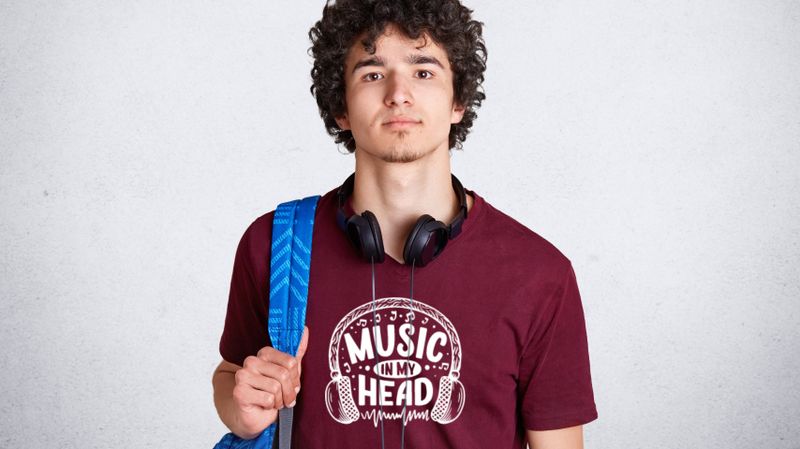 This might be the best color-matching t-shirt color combination if you're looking to print white designs on dark colors. The maroon color is often associated with autumn, and many people will also think of school when seeing maroon as it's the official color of several prominent universities in the US.
Whatever design you choose, the white color will look amazing on the maroon background, thanks to the high contrast between the two. If you want to experiment a bit, try creating a design with an off-white shirt color and go with maroon for the print.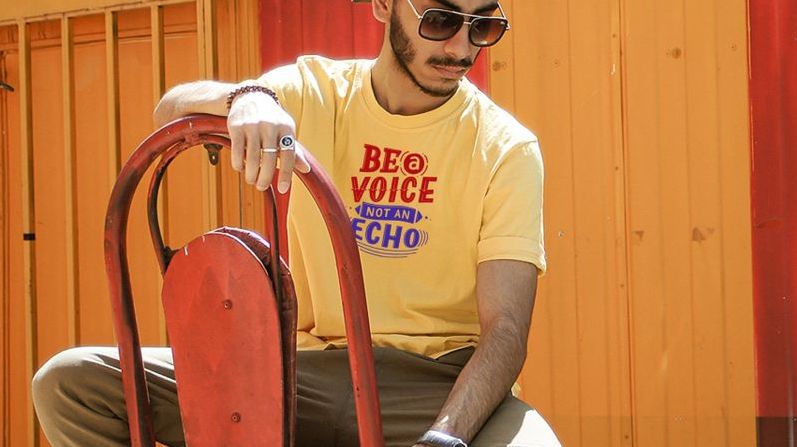 Mixing three primary colors might not seem like a good idea at first, as red, blue, and yellow mixed together are far from a calming color palette. To make these colors work on t-shirts, try using subtly different shades of the three.
For example, use a darker shade of blue for the background and red and yellow for the ink without making it too bright. The goal is to make the colors work well together and look good when worn by actual people. If you manage to do that, your product has the chance to become the go-to attire for your customers.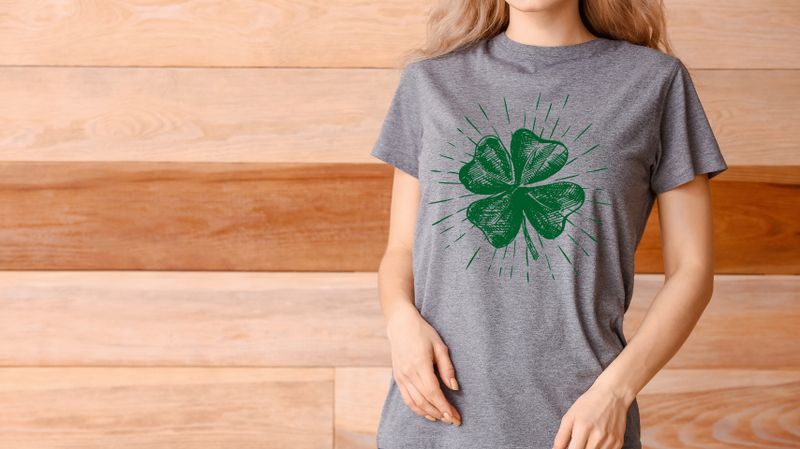 The last color combination on this list might be unexpected to some, but trust us – it looks great on t-shirts. Whether you pick forest green, mint green, or lime green for the ink of your visuals, all of them will match perfectly with a gray background.
As with the previous color combinations, keep in mind the common rule of having a clear contrast between the shirt and the ink color. For example, if you're using a lighter shade of gray for the shirt, go with a darker tone of green for the print. And vice versa – a dark gray tee will match perfectly with a light green print.
Now that you've got at least ten color combinations to pick from, it's time to design your apparel. Choose whether you want lighter or darker colors for your shirts, use different shades of the same color, and pick specific hues – you can make it all happen with Printify.
Our product catalog offers more than fifty different t-shirts for women and men. Just pick the one you like and make it your own.
Sign up with Printify to start designing and selling your custom t-shirts without any upfront costs. We'll take care of the production and shipping.
Share the article
Topics