Design your own wrapping paper and sell it to people all year round. Add your own design in minutes. Order for yourself or add to your eCommerce store in a click.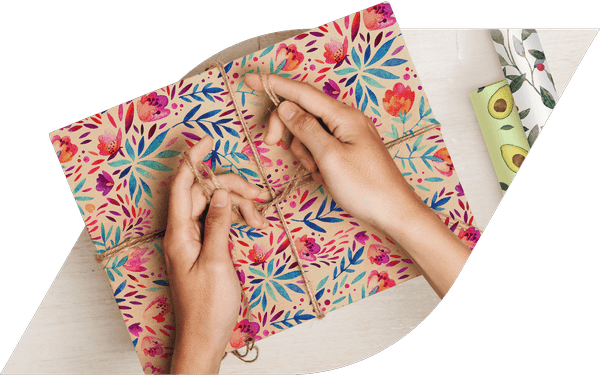 Create Your Own Wrapping Paper Designs and Start Selling Today!
Make Your Own Wrapping Paper
Print-on-demand wrapping paper is a mighty versatile addition to any store. With this single product, you're able to sell on virtually any occasion worthy of a gift. From Birthdays to Anniversaries, and from Christmas Holidays to Mother's Day, you can fine-tune your designs to perfectly appeal to your audience or theme of choice.
What's more, Printify helps you adjust your personalized wrapping paper designs on the fly or create new ones from scratch. Thanks to our easy-to-use mockup generator – a powerful yet dead-simple design tool – you can preview your custom compositions on the product of your choice, in real-time.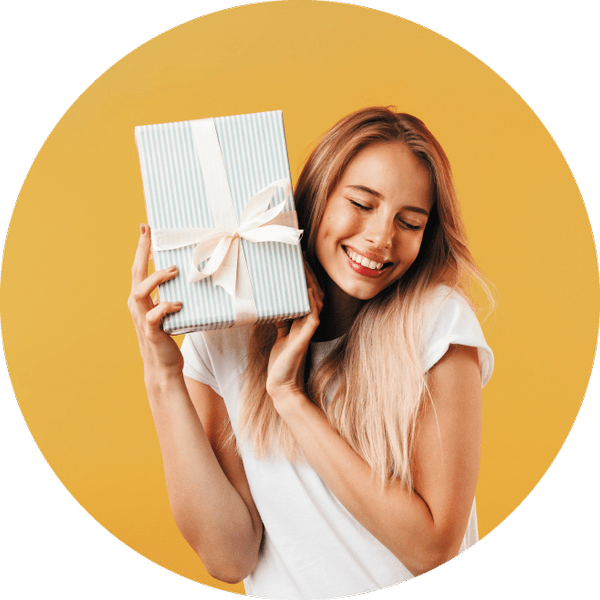 Our Custom Wrapping Paper
For a product to be added to our catalog, we put it through rigorous testing, and our custom gift wrapping paper is no exception.  Gifts exchange hands, they travel in cars, airplanes, or are stored before they're gifted. That's why we needed to make sure that not only our customized wrapping paper can survive transportation, but that it can also look absolutely gorgeous. After all, that's the whole point!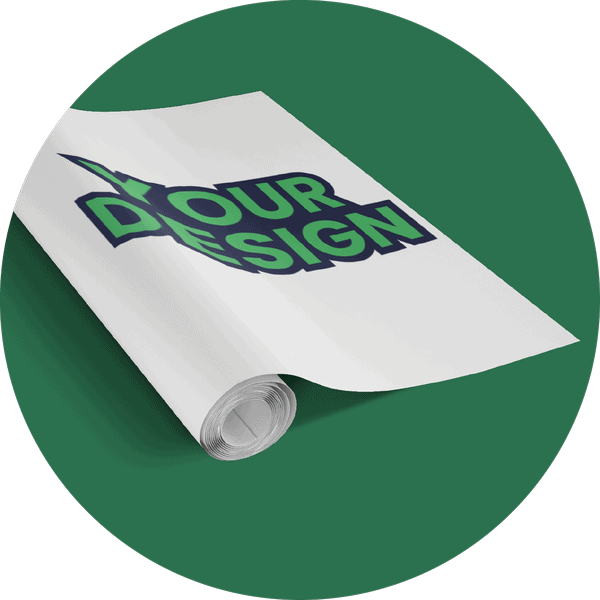 Start Selling Custom Wrapping Paper!
How Do I Design & Start Selling Wrapping Paper From Scratch?
Printify Is Trusted by 2 million+ Merchants Worldwide With More Joining Every Day
I don't have to invest the money I can't lose into my business. With Printify, I only pay the fulfillment fees, and the rest is all profit.
I really appreciate working with Printify on my brand. Afro Unicorn was only supposed to be my design on a white shirt. It is so much more. Printify allows me the time to run the business and not work in the business.
Printify helped me start a completely hands-off revenue stream. When you spot a niche that you want to enter quickly, you don't have to worry about buying stock or equipment.
My experience has been amazing so far. With thousands of sales, there's always going to be obstacles to overcome. But, when something has needed fixing, it has always been amazing.
Printify Premium has helped my profit margins tremendously, and spending $20 a month has probably saved me over $200 a month.
Using Printify saved our struggling business of 6 years and gave us more time with our family.
I like Printify products because they tie in with our organisation's message.
I love the Printify Mockup Generator. It keeps everything consistent and allows me to keep my brand looking sharp and professional.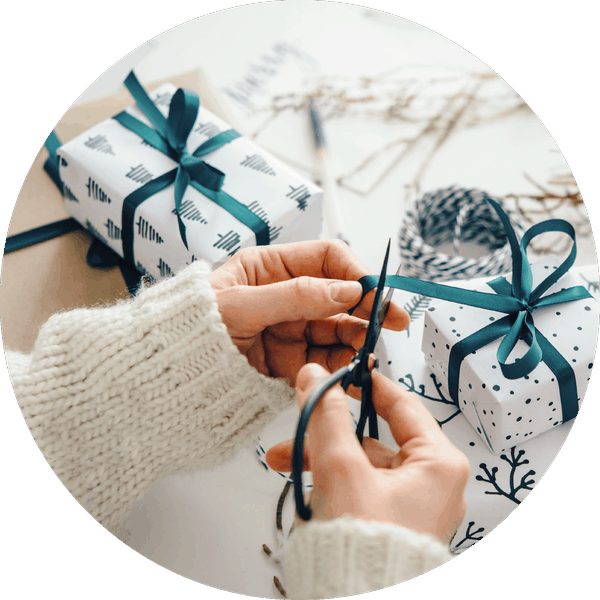 Customize Your Wrapping Paper for Holidays & More
This highly versatile product can be sold all year round as gifts will always have to be wrapped. The best strategy for selling wrapping paper is to customize your print for the season we're in. Alternatively, you can always go after categories that are not constrained by seasonal fluctuations in demand.
Here are some ideas – whether it's Birthdays, Anniversaries, Mother's or Father's Day, Graduations, Baby Showers, Weddings, Valentine's Days, Christmas or virtually any other occasion which includes gifts, you got it covered, literally!
Additionally, you can also sell to other businesses. Transcend the typical celebratory themes and create designs that would match a shop's products. 
For example, you can ask yourself this: "What would a pet store wrap their products in?" Of course, "pet" can be replaced with DIY jewelry, newborn, gamer, t-shirt, and so on; custom wrapping paper is basically a blank canvas!
Custom Wrapping Paper With No Minimum
The greatest perk of working with a print-on-demand model is that you don't need a minimum number of product orders to start selling. Whether your customers order a single unit or multiple ones, you can fulfill the orders either way- and you only start printing once someone has placed an order.
This advantage further translates into minimized backorders and delays for your business. Plus, no matter how big or small your business gets, you can always handle single or bulk orders with zero inventory needed- all that is covered for you by our huge printing partners.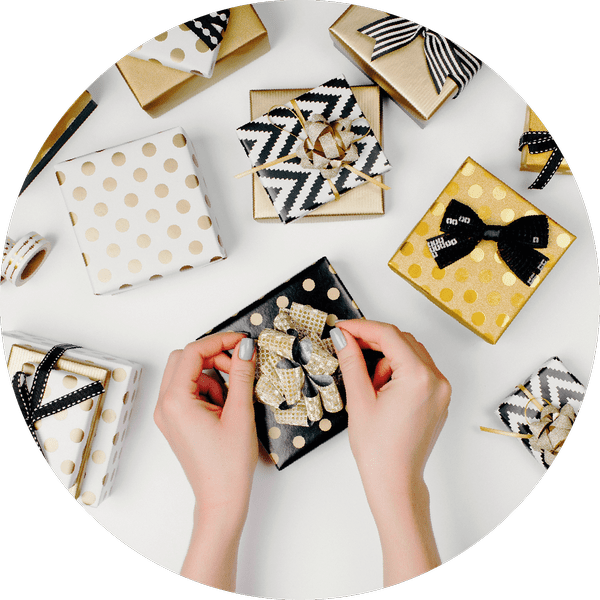 Most Frequent Questions About Custom Wrapping Paper Answered
Printify offers one of the biggest online catalogs of blank items that you can customize to your hearts and audience's content.
From t-shirts, hoodies, mugs, and face masks all the way to custom wrapping paper, posters, magnets, and blankets – you can dive in and discover your next custom-printed best seller.
So, when you can literally fill up your store in a few clicks with thoroughly-vetted bestsellers, the only question that remains, is what will you sell next?
Start Selling Custom Wrapping Paper!