Wrapping a gift lets the receiver know you put extra effort into it. But wrapping it in custom wrapping paper takes gift-giving to a whole new level. Add a personal touch and make every gift special with personalized wrapping paper for yourself or your online store.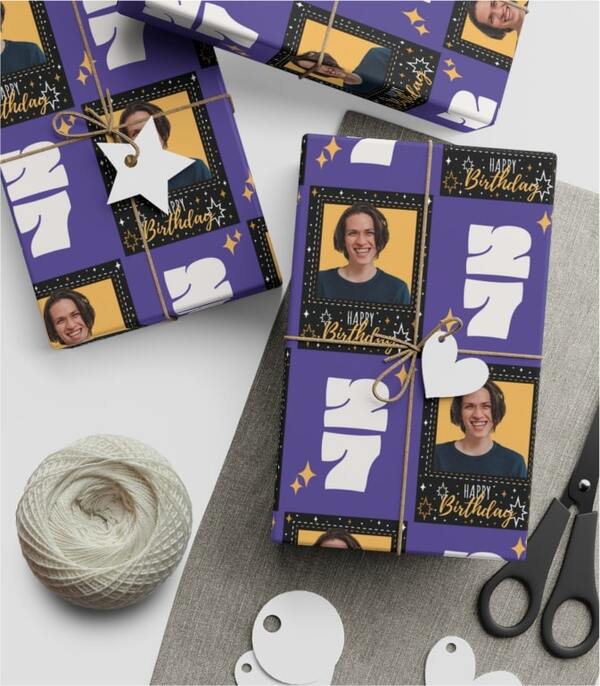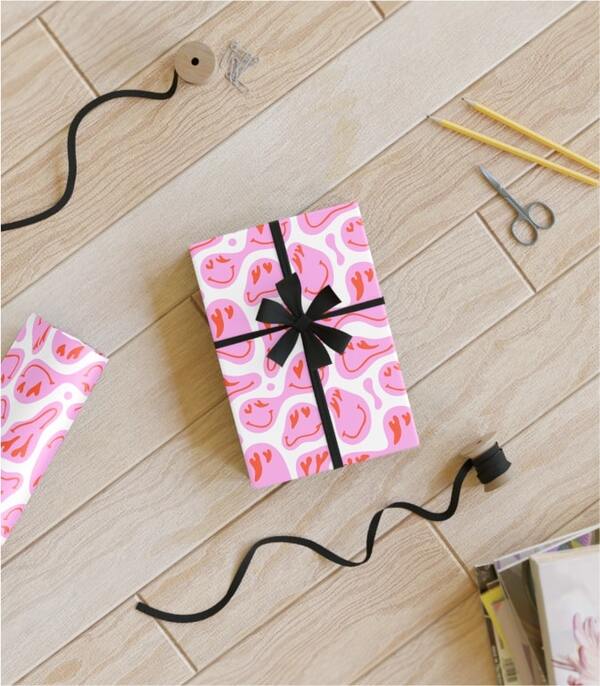 Create Your Own Wrapping Paper Designs
Make Your Own Custom Wrapping Paper With Printify
Why Make and Sell Your Own Wrapping Paper
Print-on-demand wrapping paper is a mighty versatile addition to any shop. With this single product, you can sell for virtually any occasion worthy of a gift. Not only that, present wrapping products sell – and they sell well.
If people are willing to spend that much on generic gift wrap, they'll gladly spend on something extra special, like custom-printed wrapping paper with unique designs that match no others.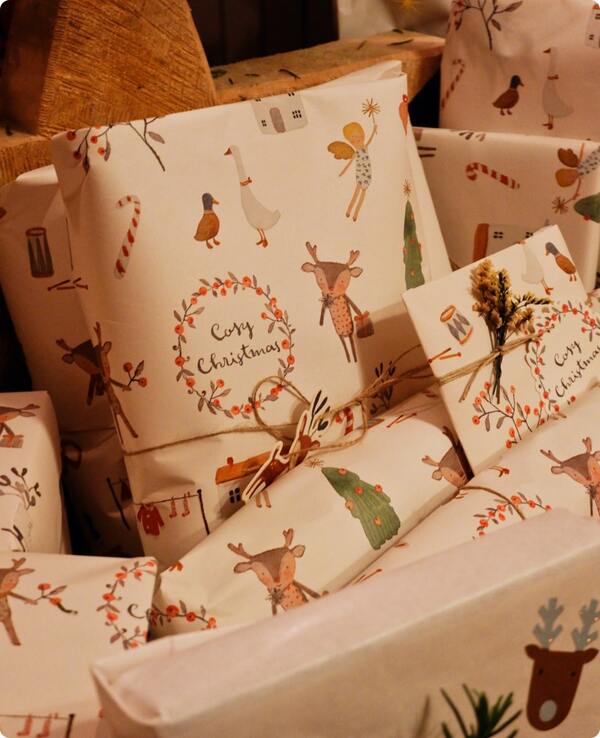 Explore Our Custom Wrapping Paper Options
For a product to be added to our catalog, we put it through rigorous testing, and our custom gift wrapping papers are no exception. We have a range of rolls and separate sheets, ideal for your business or personal details. 
Gifts exchange hands. They travel in cars or airplanes and are stored before they're gifted. That's why we need to ensure our personalized wrapping paper can survive transportation and look absolutely gorgeous with your art. After all, that's the whole point!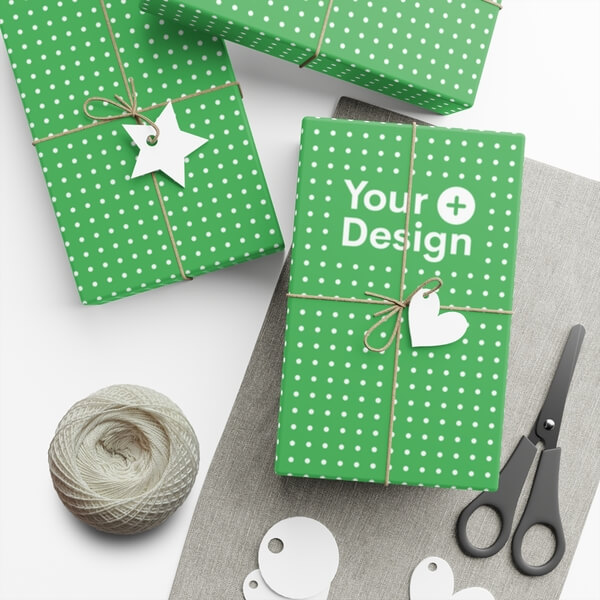 This wrapping paper will make gift-giving extra special, helping you reduce your eco-footprint and bring a smile with uniquely wrapped presents all at once. It's made from globally  sourced parts and is custom-printed in the US, the ideal addition to your gift wrap DIY set or online shop.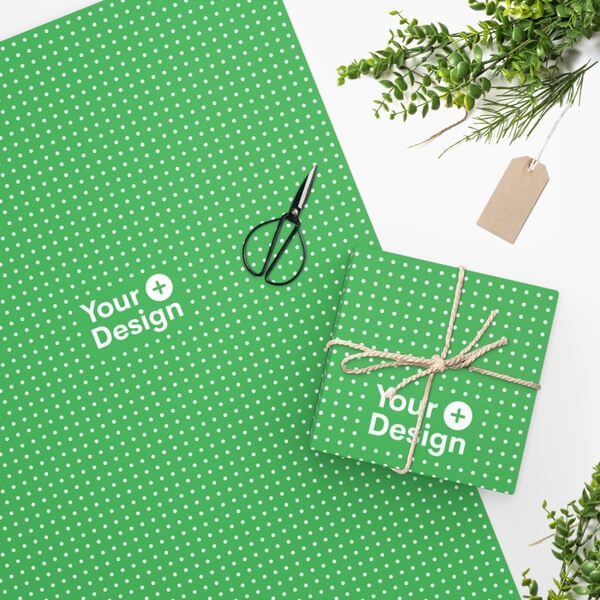 Design a custom gift wrapping paper roll for personal or business needs with custom patterns, texts, or images. Packaging is part of the gift. So pick a theme and customize a whole roll of quality paper for epic gifts wrapped in magical designs.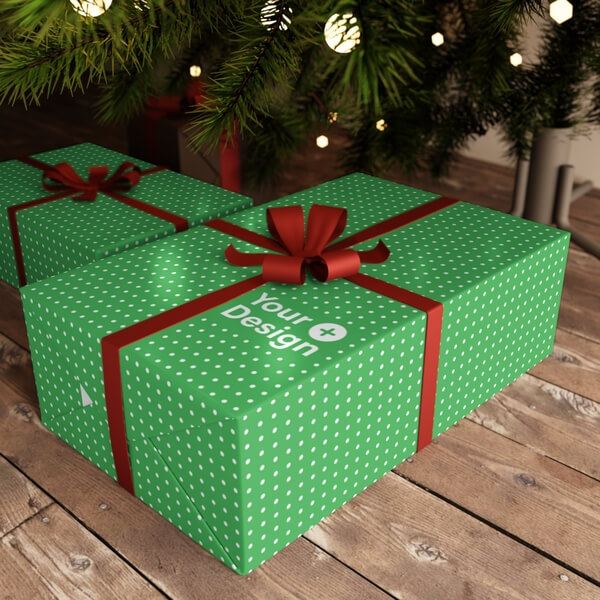 These 95gsm premium paper sheets with satin finish will create a sincere feeling to your loved ones or your customers with a custom design for any occasion. Customize the sheets with patterns, symbols, images, or text, and create a unique way to gift wrap something from the heart.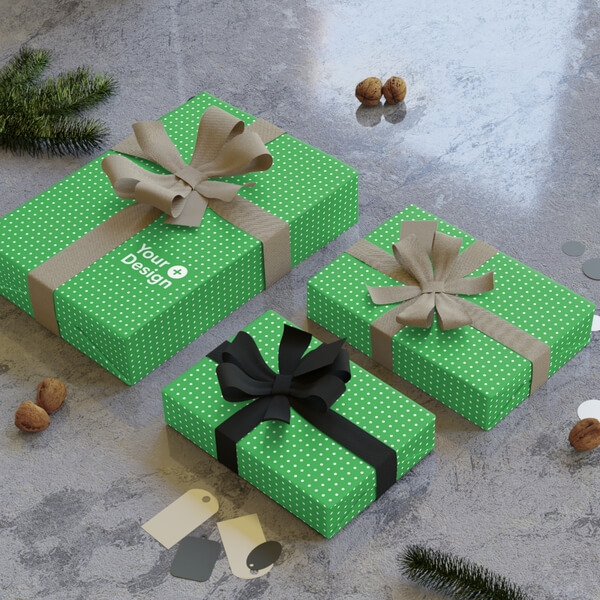 Create custom wrapping paper rolls to delight your loved ones or customers with epic packaging options. And the best part is – these gift wrap paper rolls are recyclable and sustainably sourced, allowing your shop to stay eco-conscious with custom-created products.
How to Design and Sell Custom Wrapping Paper From Scratch
Creating your custom wrapping paper is super easy with Printify. In three simple steps and a couple of clicks, you can have your designs customized and ready for your own presents or business customers worldwide. Best part? It's completely free.
Upload Your Designs to Our Mockup Generator
Once you've registered on our platform and created a Printify account, head over to the product catalog and find the wrapping paper you want to design under Seasonal Decorations. Click Start designing and let your creative juices flow.
Our free and user-friendly Mockup Generator will show you image file requirements and help you create one-of-a-kind wrapping paper. Add an image, create a pattern, add text directly to the product, and customize the design to perfection.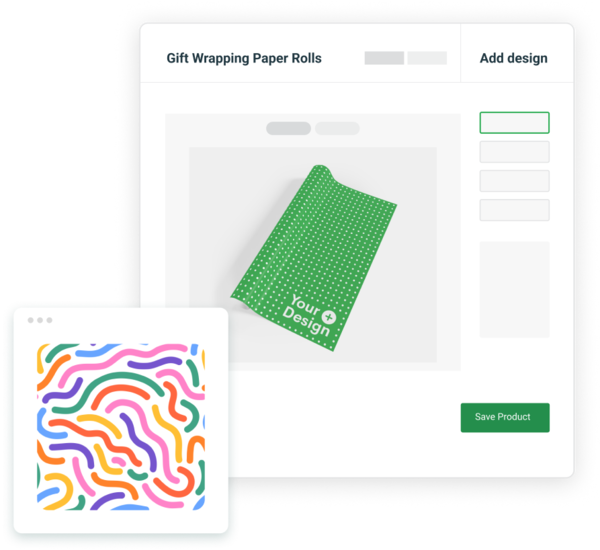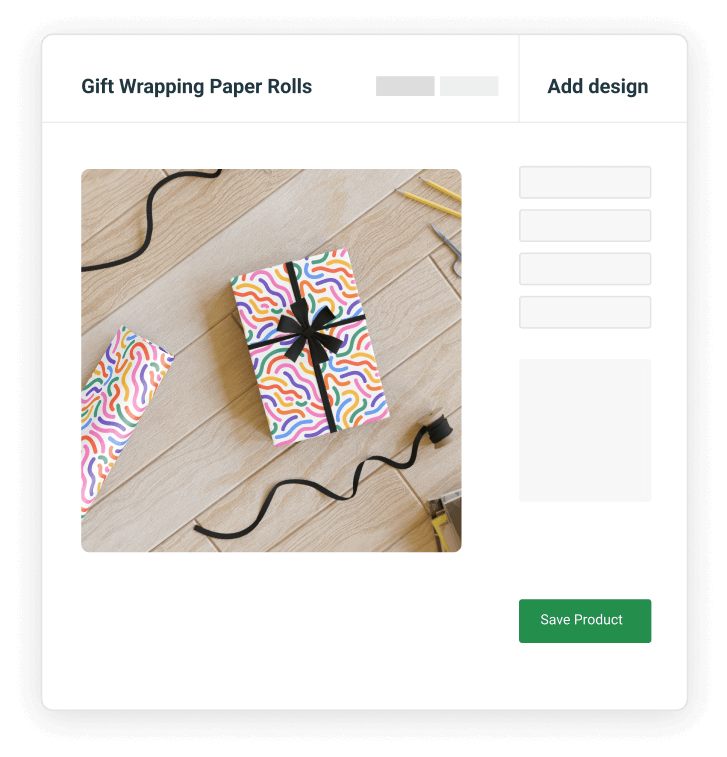 Preview Your Design and Make Adjustments
Switch to Preview mode to see what your wrapping paper designs will look like in real life. Make adjustments, change text fonts and colors, and experiment with different layouts. Play with the design and all the options our Mockup Generator offers to create something unique and never-before-seen. 
Pick a Sales Channel and Start Selling
Once you've got the details down, it's time to publish your custom wrapping paper on your store. Whether you're using Etsy, Shopify, Wix, or any other big eCommerce platform or marketplace, Printify makes it super easy to integrate the store and publish your products. 
Pick your favorite among the best sites to sell and integrate your store in just a few clicks – My Account – My stores – Add new store.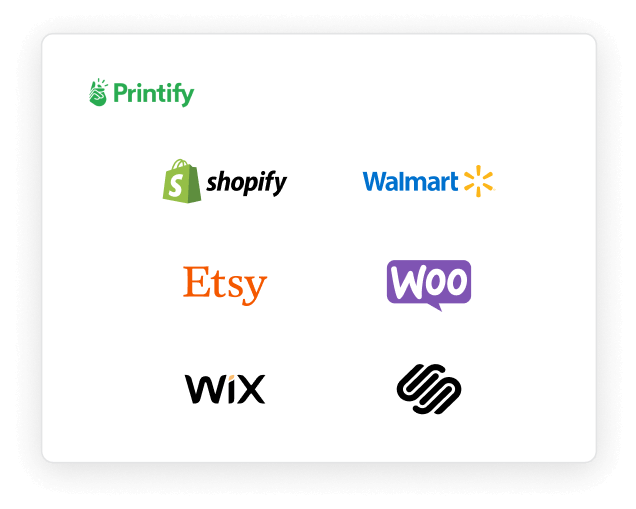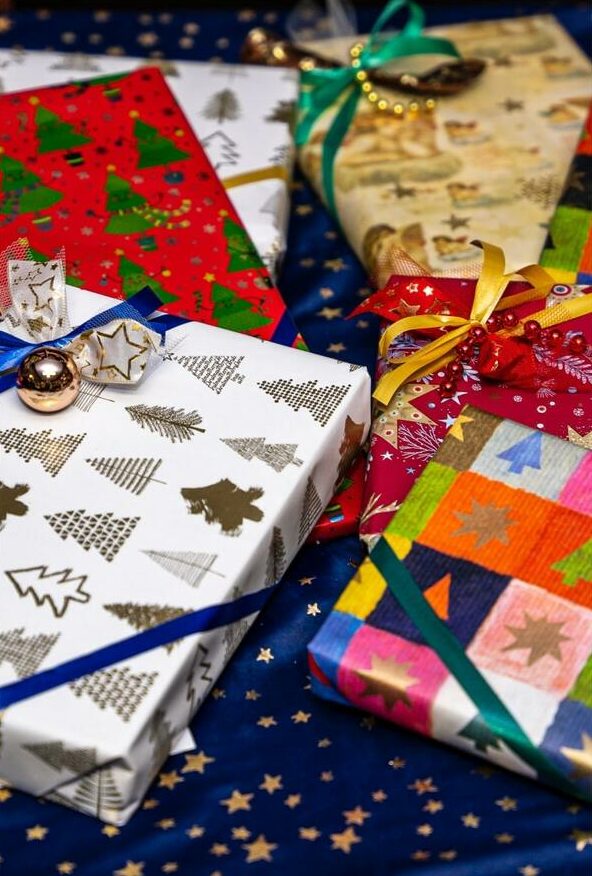 Customize Your Wrapping Paper for Holidays and Special Occasions
This highly versatile product can be used all year round. The best strategy for selling wrapping paper is to customize your print for the season we're in. Alternatively, you can always go after categories that aren't constrained by seasonal fluctuations in demand.
Useful Wrapping Paper Design Ideas
Custom Wrapping Paper With No Minimum Order
The greatest perk of working with the print-on-demand model is that you don't need a minimum number of products to finalize an order. Whether you or your customers want a single sheet, a roll of wrapping paper, or a whole bundle, Print Providers can fulfill orders either way.
This advantage further translates to minimized backorders and delays for your business. Plus, no matter how big or small your business gets, you can always handle single or bulk orders with zero inventory needed. All of that is covered for you by our huge selection of Print Providers.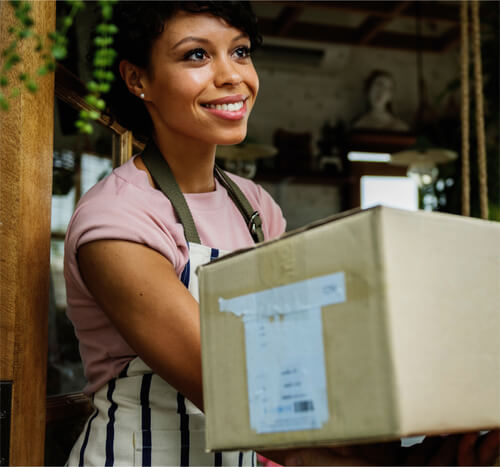 Printify offers one of the biggest online catalogs of blank items that you can customize to your heart's and audience's desires.
From t-shirts, hoodies, and mugs all the way to custom wrapping paper, posters, magnets, and blankets – you can dive in and discover your next custom-printed bestseller.
So, when you can literally fill up your store in a few clicks with thoroughly-vetted and epic designs, the only question that remains is, what will you sell next?
Make Your Own Custom Wrapping Paper Today!