Looking for a product that sells like hotcakes all year round, and even more so during holiday seasons? Then custom printed wrapping paper is set to help your online store explode with sales!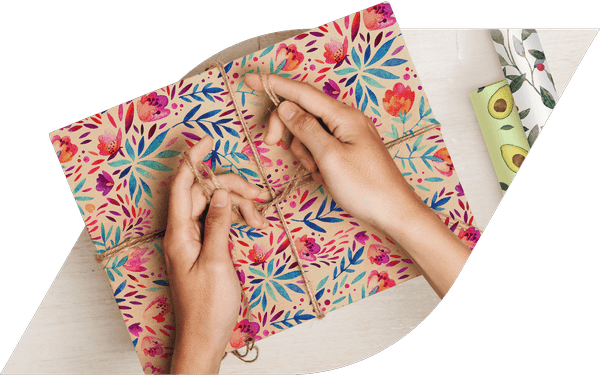 Create Your Own Wrapping Paper Designs and Start Selling Today!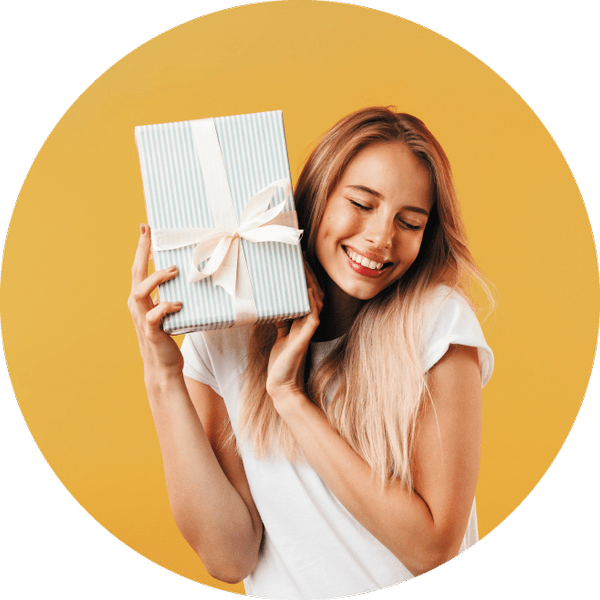 Make Your Own Wrapping Paper
Print-on-demand wrapping paper is a mighty versatile addition to any store. With this single product, you're able to sell on virtually any occasion worthy of a gift. From Birthdays to Anniversaries, and from Christmas Holidays to Mother's Day, you can fine-tune your designs to perfectly appeal to your audience or theme of choice.
What's more, Printify helps you adjust your personalized wrapping paper designs on the fly or create new ones from scratch. Thanks to our easy-to-use mockup generator – a powerful yet dead-simple design tool – you can preview your custom compositions on the product of your choice, in real-time.
Our Custom Wrapping Paper
For a product to be added to our catalog, we put it through rigorous testing, and our custom gift wrapping paper is no exception.  Gifts exchange hands, they travel in cars, airplanes, or are stored before they're gifted. That's why we needed to make sure that not only our customized wrapping paper can survive transportation, but that it can also look absolutely gorgeous. After all, that's the whole point!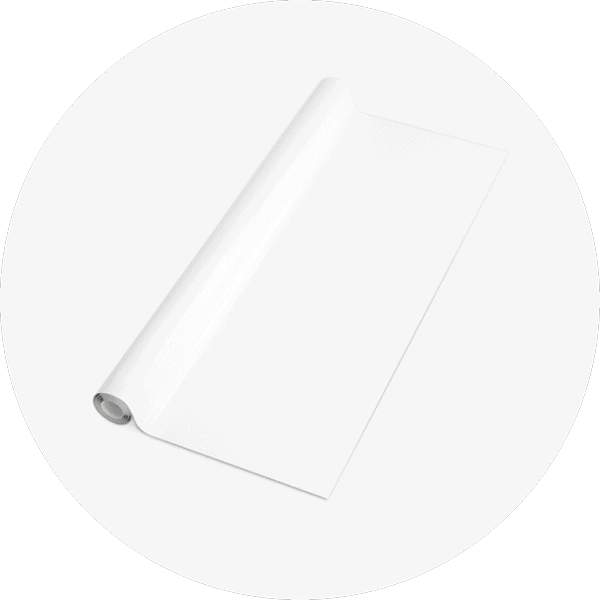 How Do I Design & Start Selling Wrapping Paper From Scratch?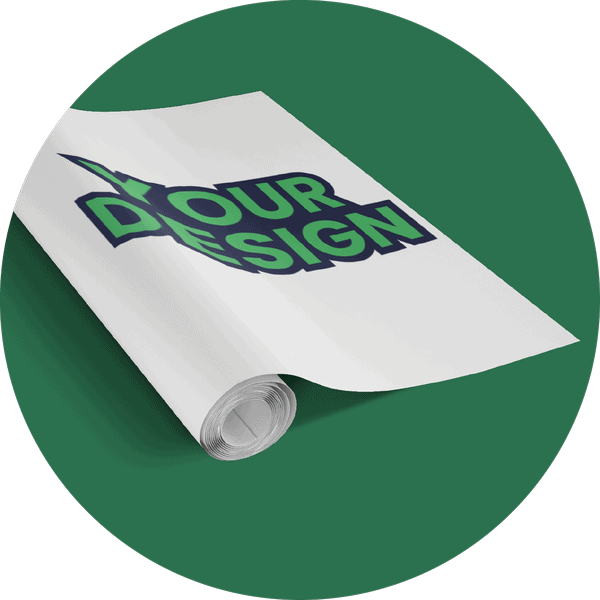 1. Upload Your Designs to Our Mockup Generator
Once you're into our mockup generator you'll be able to import your own custom wrapping paper designs that you've already created or start a new design from scratch.
Printify also offers you the option of choosing from a vast gamma of pictures to use for your design, via its Shutterstock integration!
With thousands of pictures and patterns at your disposal, you're ready to create something uniquely fascinating.
Once you've settled on the final idea, you can enter our preview mode to get a good feel of what your end product looks like. To do that, simply click on the "Preview" button, on the top right corner in our mockup generator.
Once in preview mode, you are able to check how your designs will look like and get a good idea for your print's placement. If you are not satisfied, you can simply switch back to "Edit" mode and fine-tune your composition.
Once you've got the details down, it's time to publish your custom-printed wrapping paper on your store. Whether you're using Etsy, Shopify, Wix, eBay, or any other e-commerce platform, Printify makes it super easy to publish your products. With a single click, you can have it online, and start selling instantly.
Most Frequent Questions About Custom Wrapping Paper Answered
Customize Your Wrapping Paper for Holidays & More
This highly versatile product can be sold all year round as gifts will always have to be wrapped. The best strategy for selling wrapping paper is to customize your print for the season we're in. Alternatively, you can always go after categories that are not constrained by seasonal fluctuations in demand.
Here are some ideas – whether it's Birthdays, Anniversaries, Mother's or Father's Day, Graduations, Baby Showers, Weddings, Valentine's Days, Christmas or virtually any other occasion which includes gifts, you got it covered, literally!
Additionally, you can also sell to other businesses. Transcend the typical celebratory themes and create designs that would match a shop's products. 
For example, you can ask yourself this: "What would a pet store wrap their products in?" Of course, "pet" can be replaced with DIY jewelry, newborn, gamer, t-shirt, and so on; custom wrapping paper is basically a blank canvas!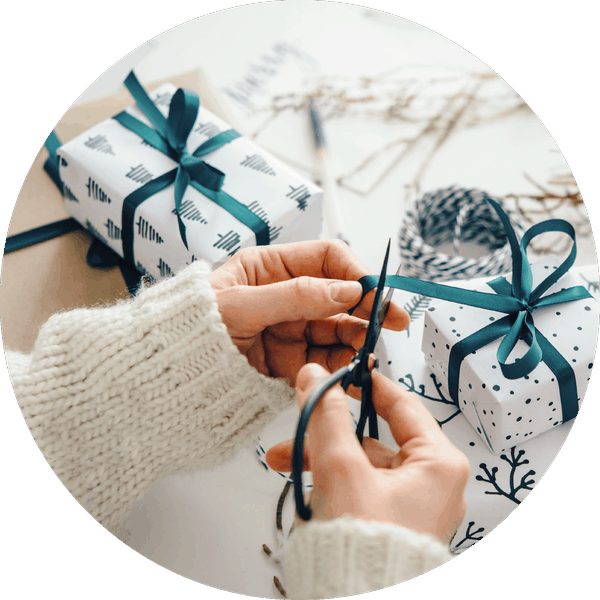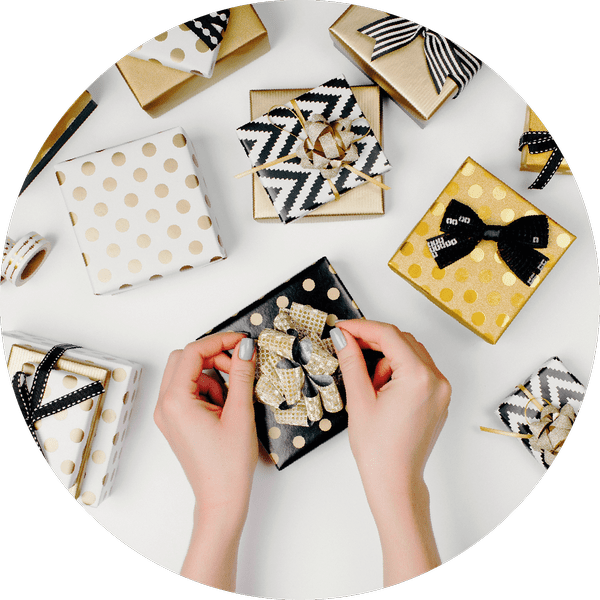 Custom Wrapping Paper With No Minimum
The greatest perk of working with a print-on-demand model is that you don't need a minimum number of product orders to start selling. Whether your customers order a single unit or multiple ones, you can fulfill the orders either way- and you only start printing once someone has placed an order.
This advantage further translates into minimized backorders and delays for your business. Plus, no matter how big or small your business gets, you can always handle single or bulk orders with zero inventory needed- all that is covered for you by our huge printing partners.
Printify offers one of the biggest online catalogs of blank items that you can customize to your hearts and audience's content.
From t-shirts, hoodies, mugs, and face masks all the way to custom wrapping paper, posters, magnets, and blankets – you can dive in and discover your next custom-printed best seller.
So, when you can literally fill up your store in a few clicks with thoroughly-vetted bestsellers, the only question that remains, is what will you sell next?
Start Selling Custom Wrapping Paper!