A nicely decorated table is half of an event's success. Presenting – custom table runners with your unique designs.
Why buy a gorgeous table if it's just going to be covered in a tablecloth? Custom table runners are a lovely alternative to the fuc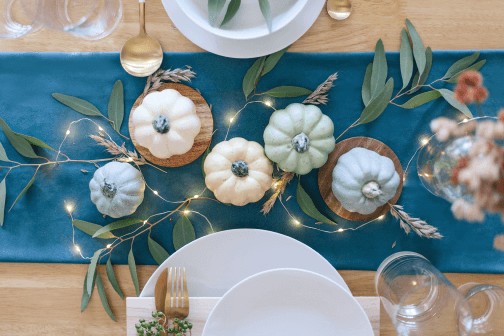 Why Sell Custom Table Runners
There are different ways to dress a table for events. You can use placemats, table cloths, or table runners. A custom table runner is ideal for protecting the surface from spills, stains, or food without completely hiding the table. 
Enhance the look of any table without obstructing its beauty. It's great to have multiple choices to adorn the tabletop according to the season, holiday, and theme.
Table runners are easy to design, as they are a long piece of rectangle fabric that doesn't require detailed adjustments. Simply have a print file that will cover the material edge-to-edge, and you're good to go!
How is a Table Runner Different from a Tablecloth?
A tablecloth is preferable when you want to ensure that the event table is properly protected. It's perfect for preventing the antique or pricey piece of furniture from being harmed during a dinner party as it covers the entire table. A tablecloth is also useful to disguise the table if it's in bad shape or not that special.
Do Personalized Table Runners Sell Well?
In 2018, the market for table linens was estimated to be worth 9.6 billion US dollars, and this number keeps growing. 
People are spending more on interior design and home furnishings because of changing lifestyles, thanks to Covid. Many paid more attention to their home decor than ever before, boosting the global market. 
So, do personalized table runners sell? The answer is YES, especially if you sell great quality products like ours.
Make Your Own Custom Table Runners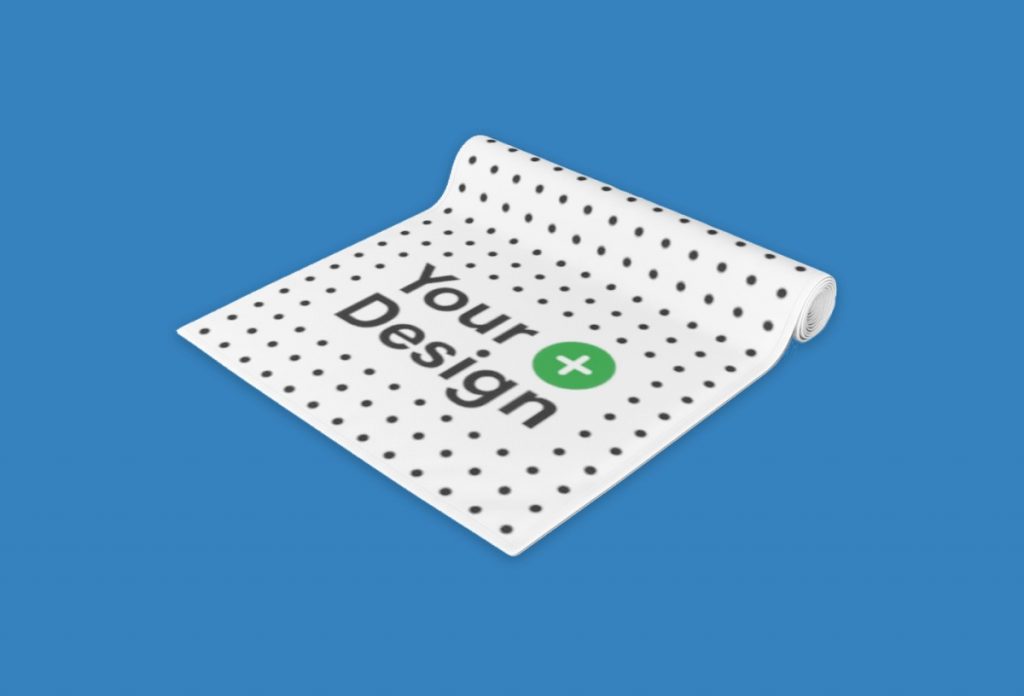 Our Custom Printed Table Runners
In the Printify catalog, you'll find two types of customizable table covers – table runners and a tablecloth. The fun part with these is that your customer can use them separately or together, so design with patterns that complement each other for some extra pizzazz.
Printify Is Trusted by 2 million+ Merchants Worldwide With More Joining Every Day
I don't have to invest the money I can't lose into my business. With Printify, I only pay the fulfillment fees, and the rest is all profit.
I really appreciate working with Printify on my brand. Afro Unicorn was only supposed to be my design on a white shirt. It is so much more. Printify allows me the time to run the business and not work in the business.
Printify helped me start a completely hands-off revenue stream. When you spot a niche that you want to enter quickly, you don't have to worry about buying stock or equipment.
Printify Premium has helped my profit margins tremendously, and spending $20 a month has probably saved me over $200 a month.
Using Printify saved our struggling business of 6 years and gave us more time with our family.
I like Printify products because they tie in with our organisation's message.
I love the Printify Mockup Generator. It keeps everything consistent and allows me to keep my brand looking sharp and professional.
Custom Table Runner Design Ideas
Design-wise, the sky's the limit when it comes to table runners. Anything goes – any occasion, holiday, or pattern. And the more options you offer your customers, the better. They can dress up their events and create a lovely atmosphere for the occasion at an affordable price. Let us spark your imagination if you're struggling with design ideas.
Add a touch of timelessness and botanical charm to any indoor or outdoor dining space with a floral pattern. Go classic with realistic flowers or go more abstract with watercolors – people just love flowers. They add that cozy and romantic feeling to every table.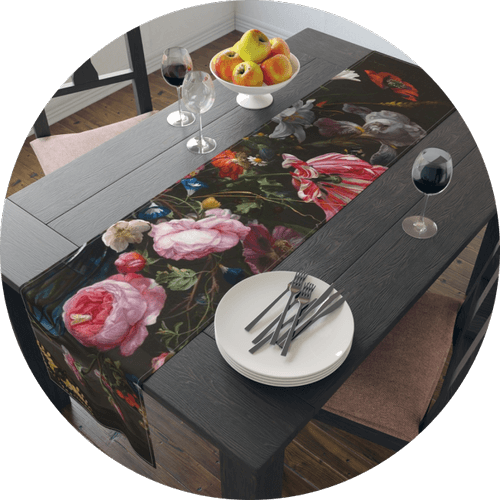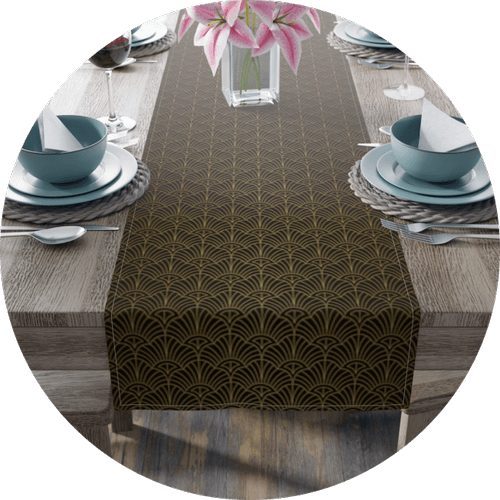 Another classic style is geometric Art Deco patterns. Vibrant colors and daring geometry are hallmarks of the Art Deco style, delivering immensely lavish and intricate designs.
Create table runners for all the major holidays – Christmas, Easter, Thanksgiving, St. Patrick's Day, and more. Choose traditional prints or add your unique twist to stand out from the crowd and get those custom table runner orders coming in.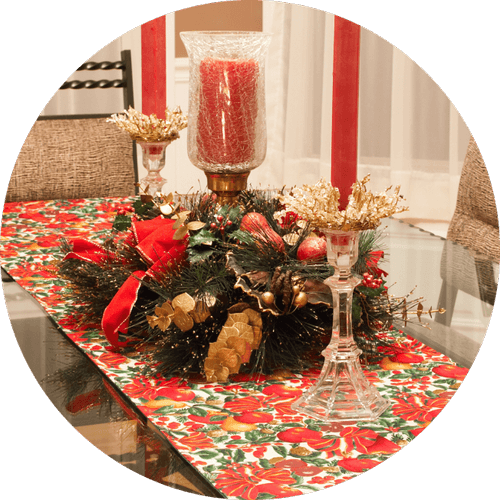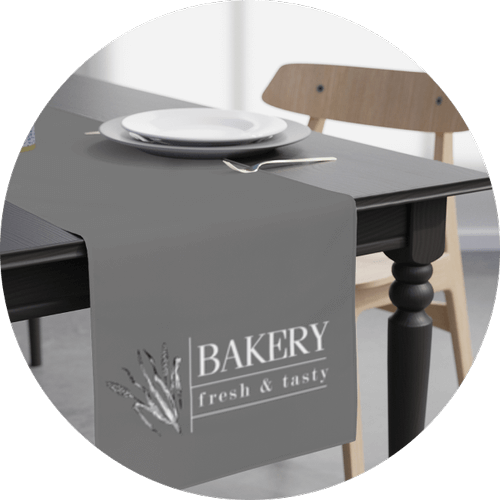 Custom Logo Table Runners
Table runners are useful not only at family gatherings but can also represent a business. Design table runners for your customers' businesses that they represent in farmer's markets, trade shows, job fairs, events, etc. You can add their company's logo, color, and custom text to achieve a beautiful and professional look.
Make Your Own Custom Table Runners
Design Your Own Custom Table Runner Online
Designing and selling a custom table runner line is easy. You just need to follow these four simple steps.
Frequently Asked Questions About the Custom Table Runners
Table runners are easy to design, especially with Printify. There are no upfront costs, just an easy ride with signing up, connecting your store, and designing. One would say it's basically free money. You don't pay a cent from your own funds; you're only charged after making a sale, and your customer covers it. That pays us for the product and printing, and you keep your share of the profits!
Table runners are a lucrative niche, especially with all the summer outdoor events that let you spruce up family and friend gatherings and make their moments together extra special. Start creating customized table runners today!
Make Your Own Custom Table Runners