Choosing the Best T-Shirt Printing Method – Printify Guide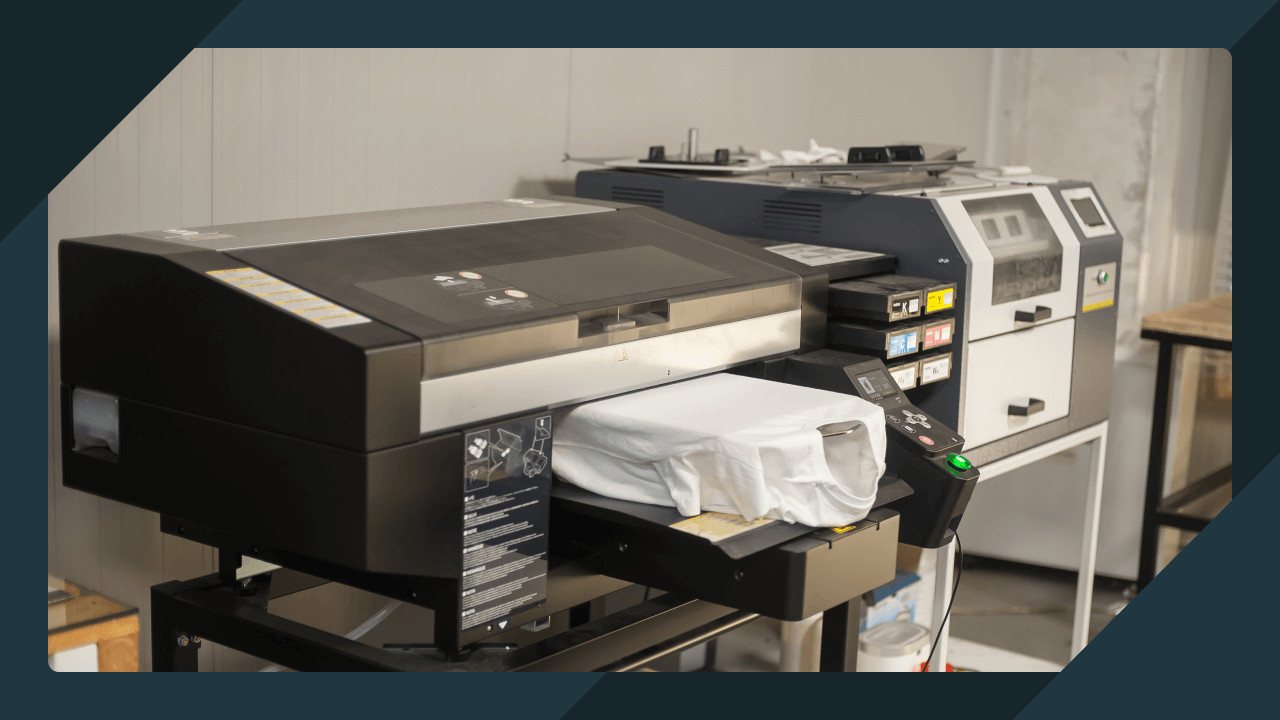 Picking the best t-shirt printing method for your business can be confusing. With so many options, how can you know which is the best fit for your t-shirt designs? 
Below is a thorough comparison of the top three t-shirt printing techniques – considering the color and fabric limitations, costs, and difficulty of each printing process.  We also describe other alternatives and the cost-effective approach of printing t-shirts with Printify.
What are the Three Best T-Shirt Printing Methods?
The best printing method depends on individual needs – order size, production time, materials, costs, and other important factors. Three printing techniques top all others in terms of convenience, speed, and quality. They are dye sublimation, screen, and direct-to-garment printing. 
Let's take a closer look at all three options and which to pick for your designs.
1. Direct-to-Garment (DTG) Printing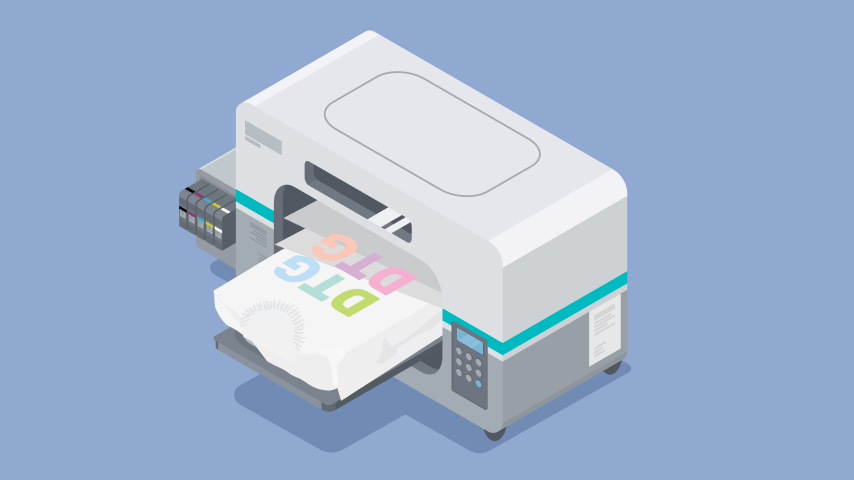 The 2022 market value of $822.1 million makes DTG printing the most popular and fastest-growing method. With a proper InkJet printer, you can print complex designs and photographs on pre-treated fabrics for small orders or just one shirt.
2. Dye Sublimation Printing (AOP)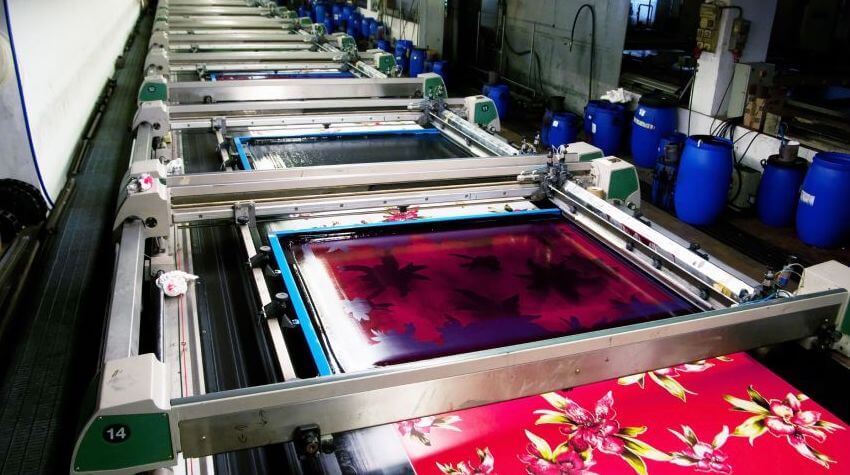 This heat-press method is for unique and all-over-print designs, including patterns. Heat transfers the printed design from a transfer paper onto the fabric, embedding it into the material. This results in a durable print and vivid design – for big and small orders.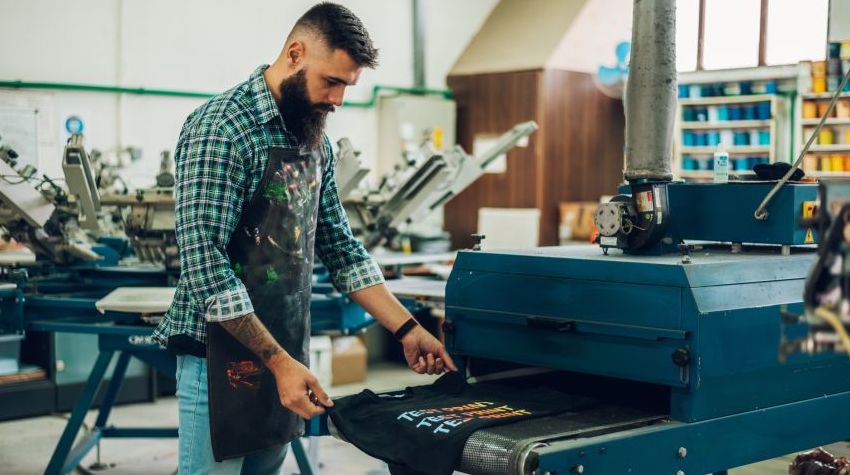 One other method worth mentioning is screen printing. The process ensures high-resolution prints – one of the main reasons it's still relevant among easier and cheaper methods. 
Print the design on a prepared stencil, pour inks over it, and press it down on the t-shirt. If you need mass-production t-shirts with the same simple design, this is the technique for you.
Other Printing Methods to Consider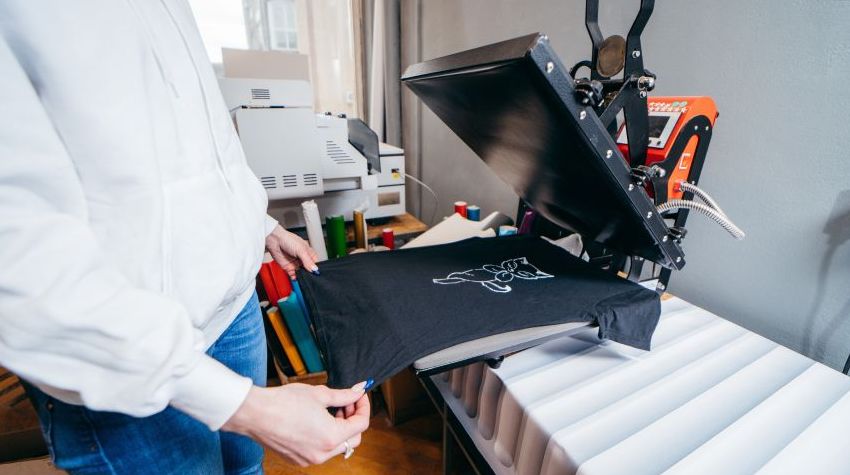 Heat transfer printing is similar to sublimation. The design is printed on heat transfer paper, then pressed onto the shirt and peeled off, leaving a stiffer design on the shirt. It's cheap with almost no color or material limitations, but the result is not as smooth.
You print the design on a film and coat it with powder, which is then heat-pressed – embedding the design into the shirt. While the result is strong and elastic, the process is slow, tedious, and only suitable for small-scale orders.
CAD Cut Vinyl Heat Transfer Printing
Vinyl printing is best for small logos or numbering on sports jerseys. The process is fast, easy, and all-fabric-friendly, but the heat transfer vinyl design is stiff, uncomfortable, and color-limited.
Another heat-transfer method that uses high-quality paper. This technique is good for small amounts and allows more color options. While the results are long-lasting and crisp, the process is messier and more time-consuming.
Start Your T-Shirt Printing Business With Printify
What if we told you there's a way to run a t-shirt business without any investments, equipment, or inventory? And you can still choose a printing method, synthetic or natural fabrics, colors, and everything else. Well, it's true.
Printify offers direct-to-garment, direct-to-film, and dye sublimation techniques for a massive collection of t-shirts. Our prices are the best in the market and our platform is beginner friendly. Have your custom t-shirts ready for printing in minutes.
Create a Printify account and browse our Catalog to pick a shirt that matches your intentions. The left side lets you filter criteria like the print area, printing method, fulfillment location, and more. Choose a shirt and click Start designing.
Our free Mockup Generator will help you create the most epic designs from texts and patterns to unique elements, colors, and more. The tool has all the features and guidelines you need to design one-of-a-kind shirts.
Place an order or list your shirts online and sell them worldwide with the most trustworthy print providers and Printify. Integrate your store, set up quality listings, and make money – all orders are fulfilled and delivered by your selected Print Provider.
Best T-Shirt Printing Methods: FAQ
It depends on many factors – order size, print complexity, print area, and more. That being said, DTG and dye sublimation takes the cake. These methods are affordable, fast, and durable, resulting in long-lasting vibrant designs.
Digital printing, in general, is relatively new. With all the printing methods out there and people getting more environmentally conscious, digital printing techniques are leading the way with eco-friendly inks, papers, and other materials.
While screen printing is a reasonable choice for printing t-shirts, it has limited design possibilities and print areas. The high costs place it below other, better options, such as DTG and dye sublimation.
Share the article
Topics